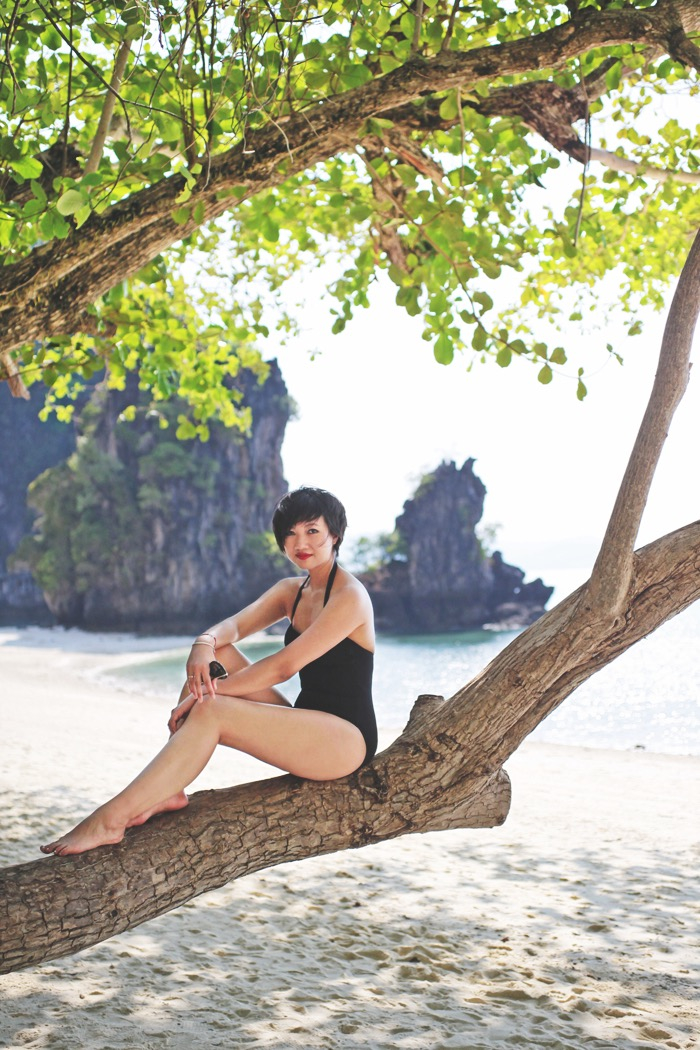 Continuation and conclusion of my Thai holidays! When I was telling you that this trip wasn't to discover but more to relax, I was not lying to you!
This last article however shows a small attempt to get away from our confortable long chairs since we went to Ko Hong island, the time of a day.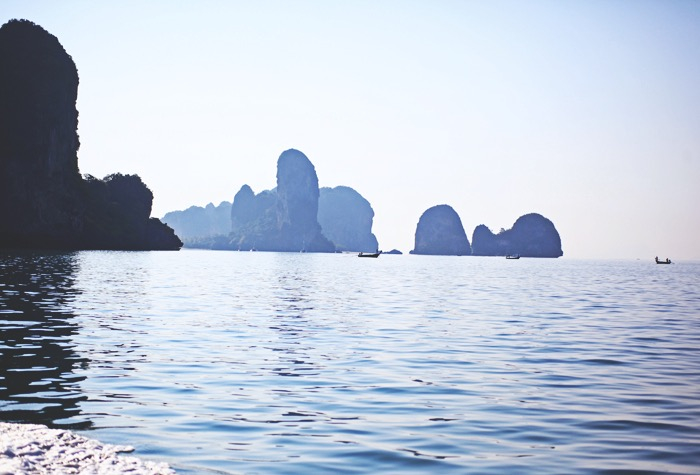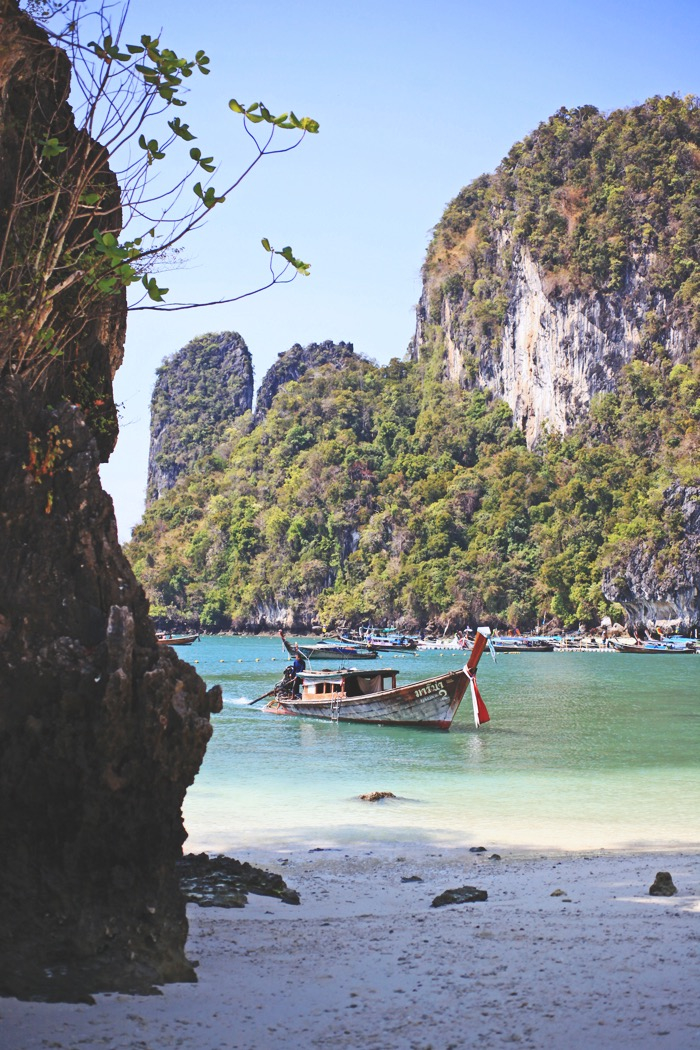 We had booked a long tail boat, one of the easiest way to go everywhere you want to go, like an aquatic Uber. Someone had recommended us to leave early morning and what a pleasant feeling to find an almost-empty beach.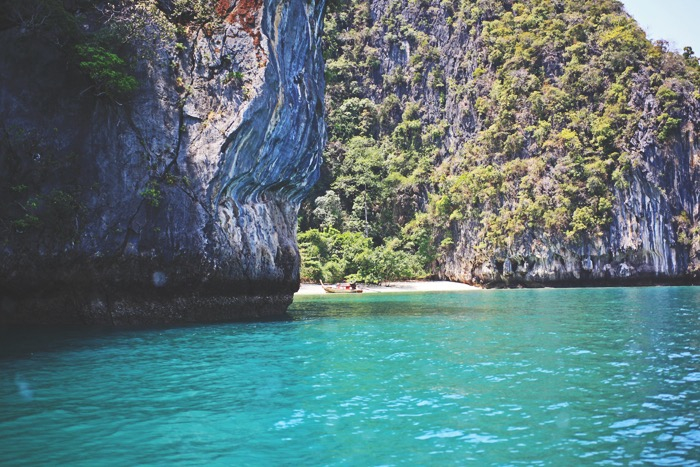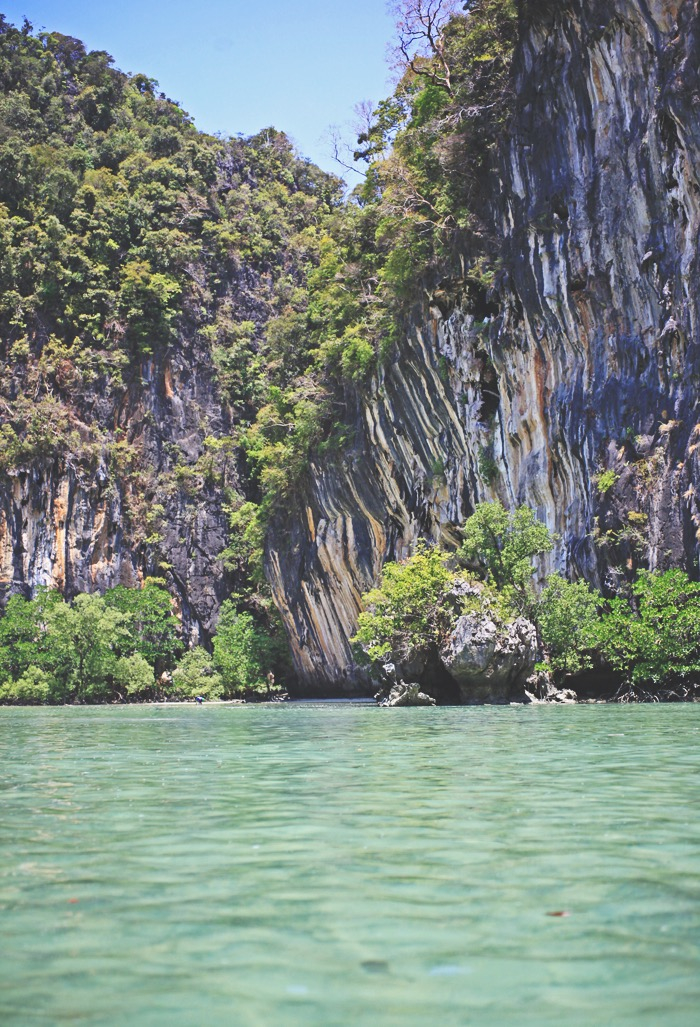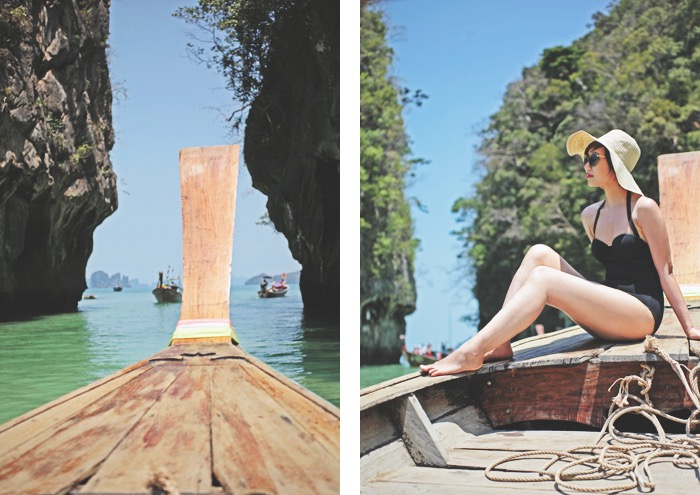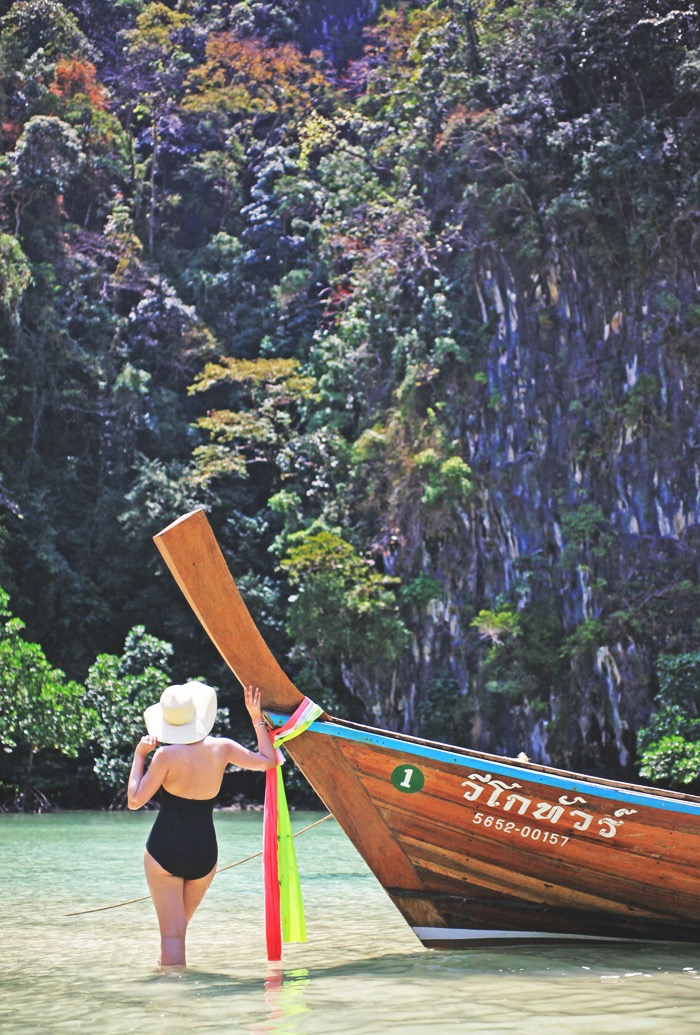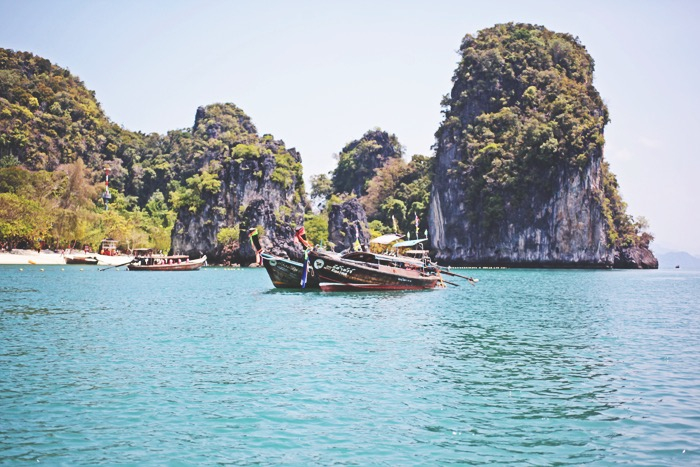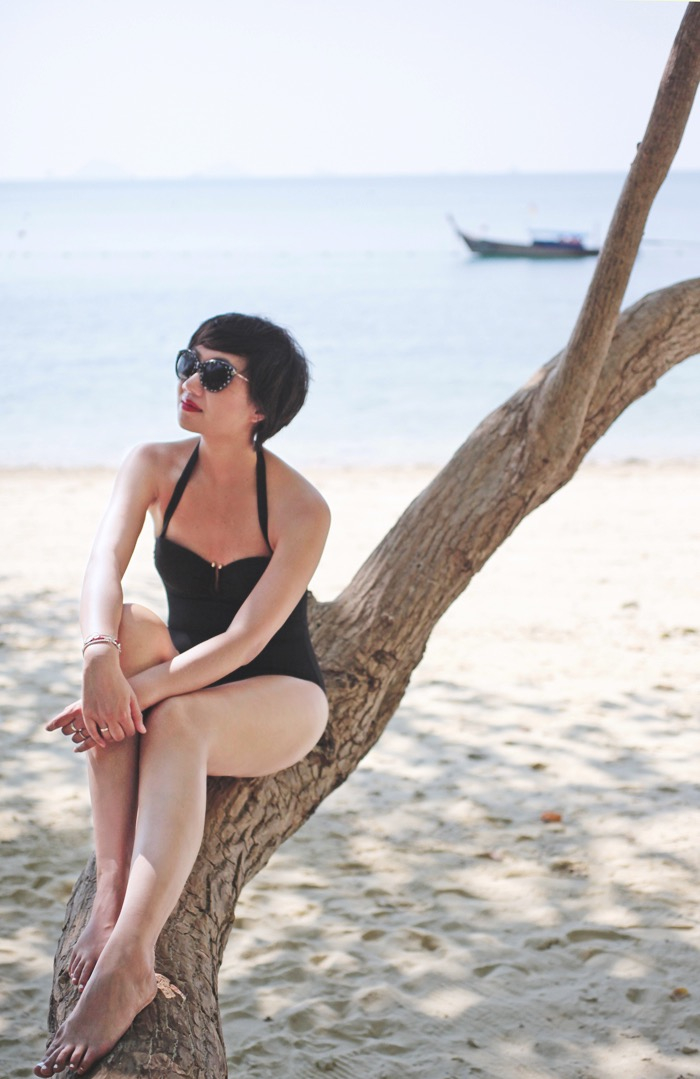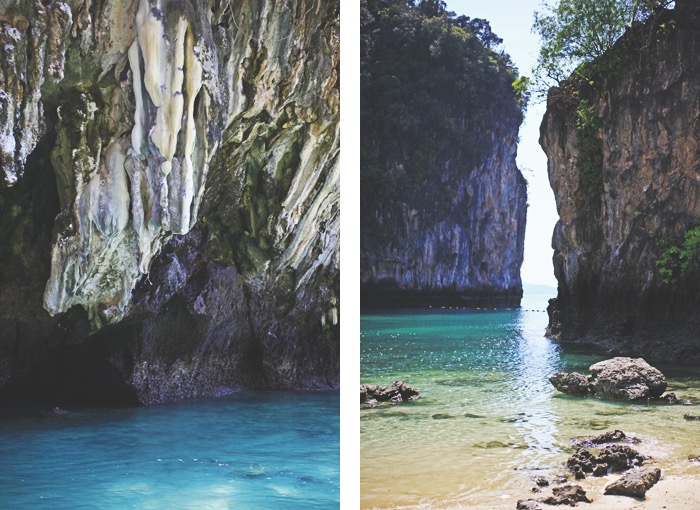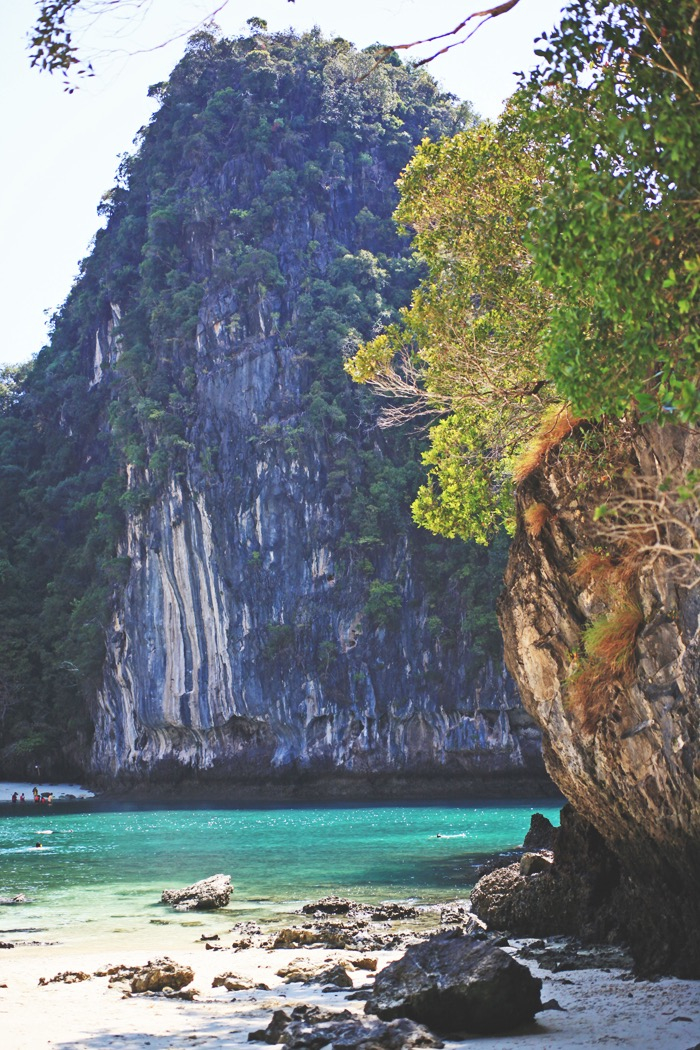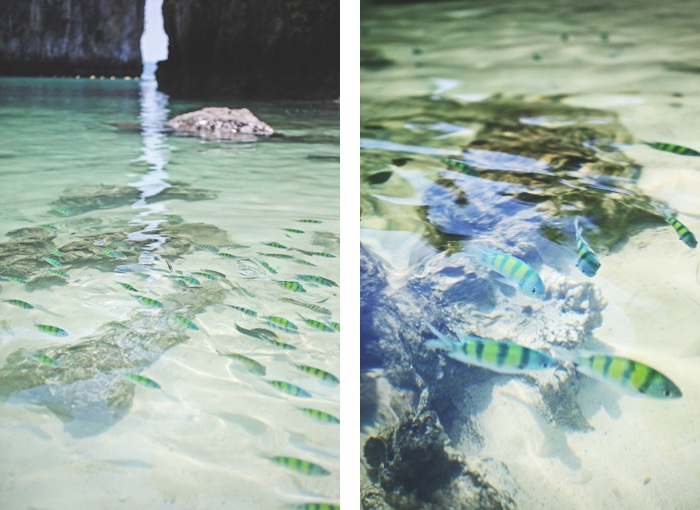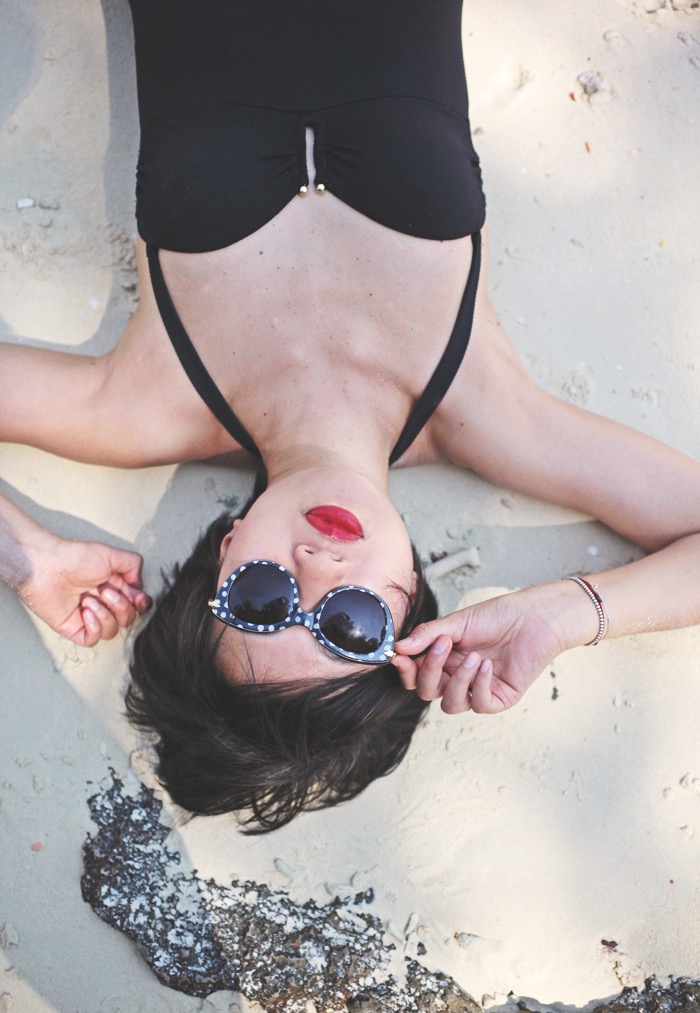 We enjoyed swimming with fishes and taking a few 'swimsuit' pictures, not with the idea to pose for the Sports illustrated "Swimsuit" cover (I don't have the pulmonary equipment ready for that) but just for the satisfaction to casually pose with this dream setting: blue green lagoon, impressive rocks coming out of the water, it's a way too tempting for a blogger! (English translation by Quiterie)
---
My Outfit
Swimsuit R Edition
Shades Lolita Lempicka
Lipstick « 16 Place Vendôme 364» Color Riche L'Oréal Paris