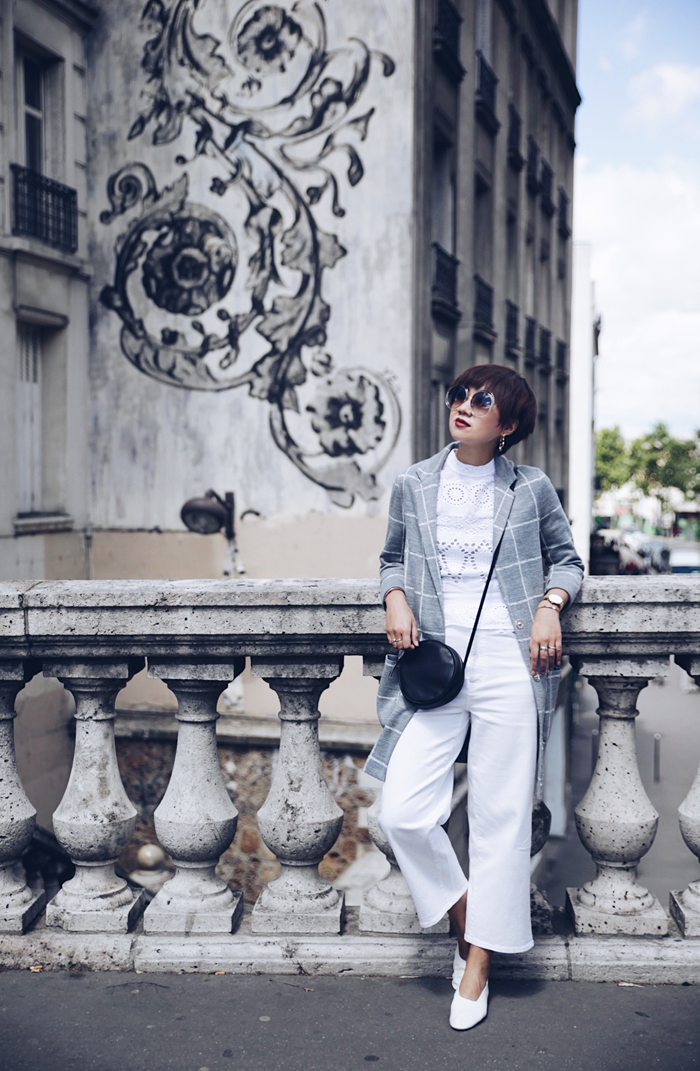 I've always admired the all-in-white outfits but I usually avoid wearing them as the weather is not very compliant (=wearing only white when it's rainy might end up being a disaster) and because I'm almost 100% sure I will get a stain on my clothes.
Nevertheless, this day, I decided to wear the full immaculate panoply not matter what. I love the risk.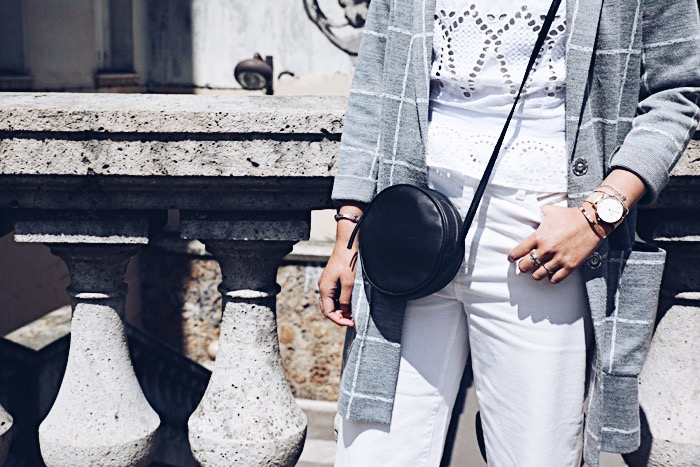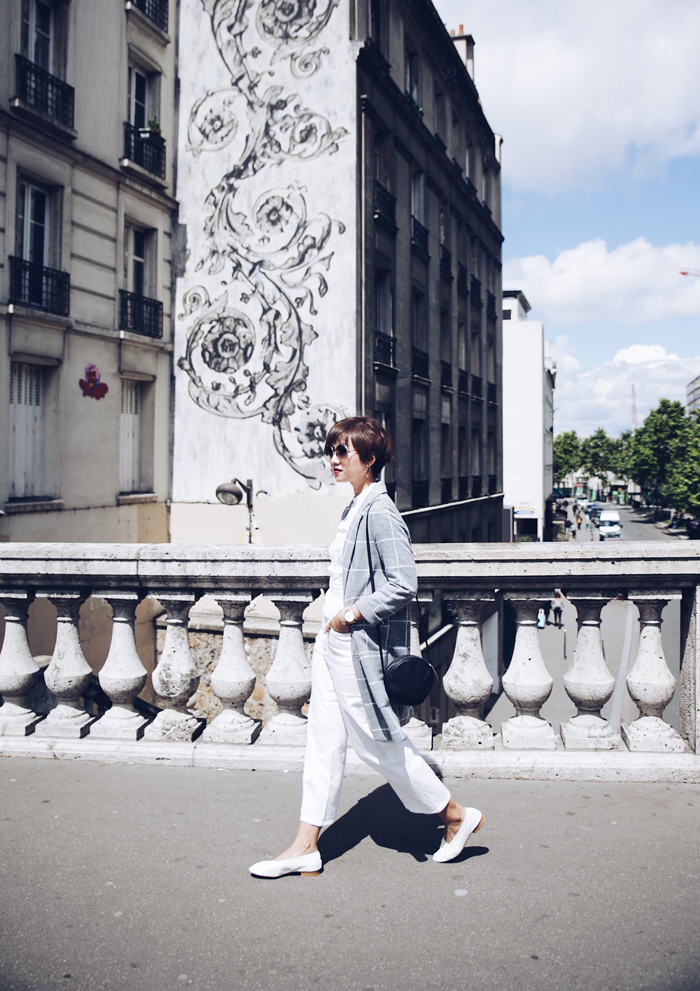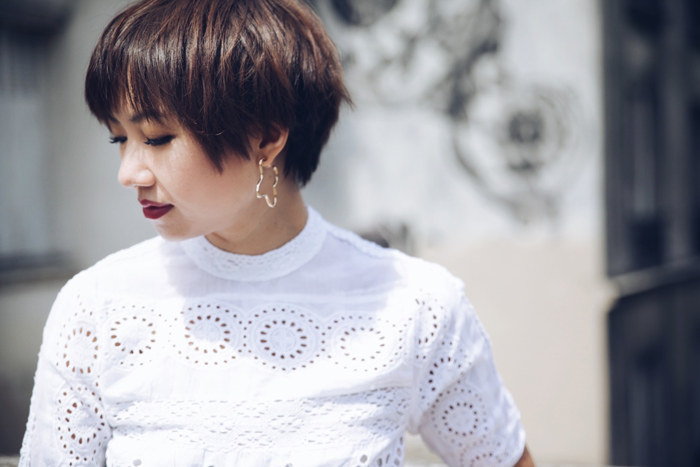 The long jacket allowed me to keep my pants clean in spite of sitting in the subway or leaning against this suspicious stone ramp.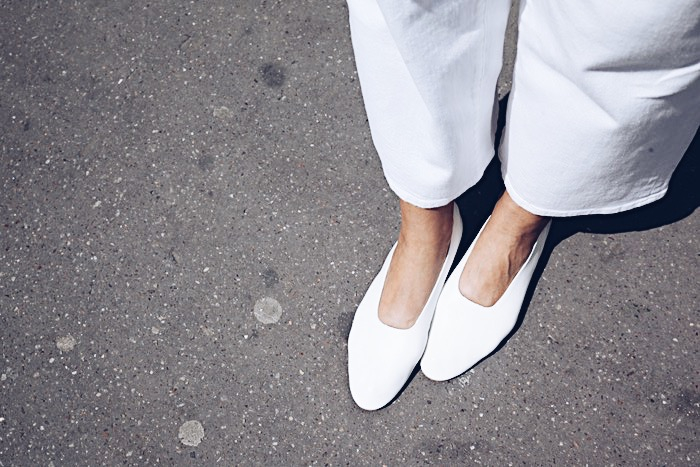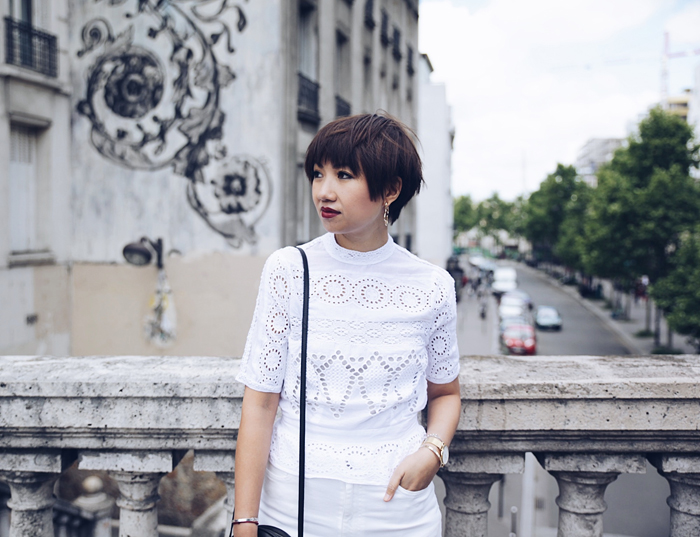 Anyway, I over approved the comfort of these soft ballerinas from Mango (I go back more and more to this shop that I've had neglected since at least 2008! I have the feeling that the style has improved) and this embroidered blouse, which has it's own nice impact too.
Have a great weekend (It seems to be a weekend perfectly suitable for white clothes!) (English translation by Quiterie)