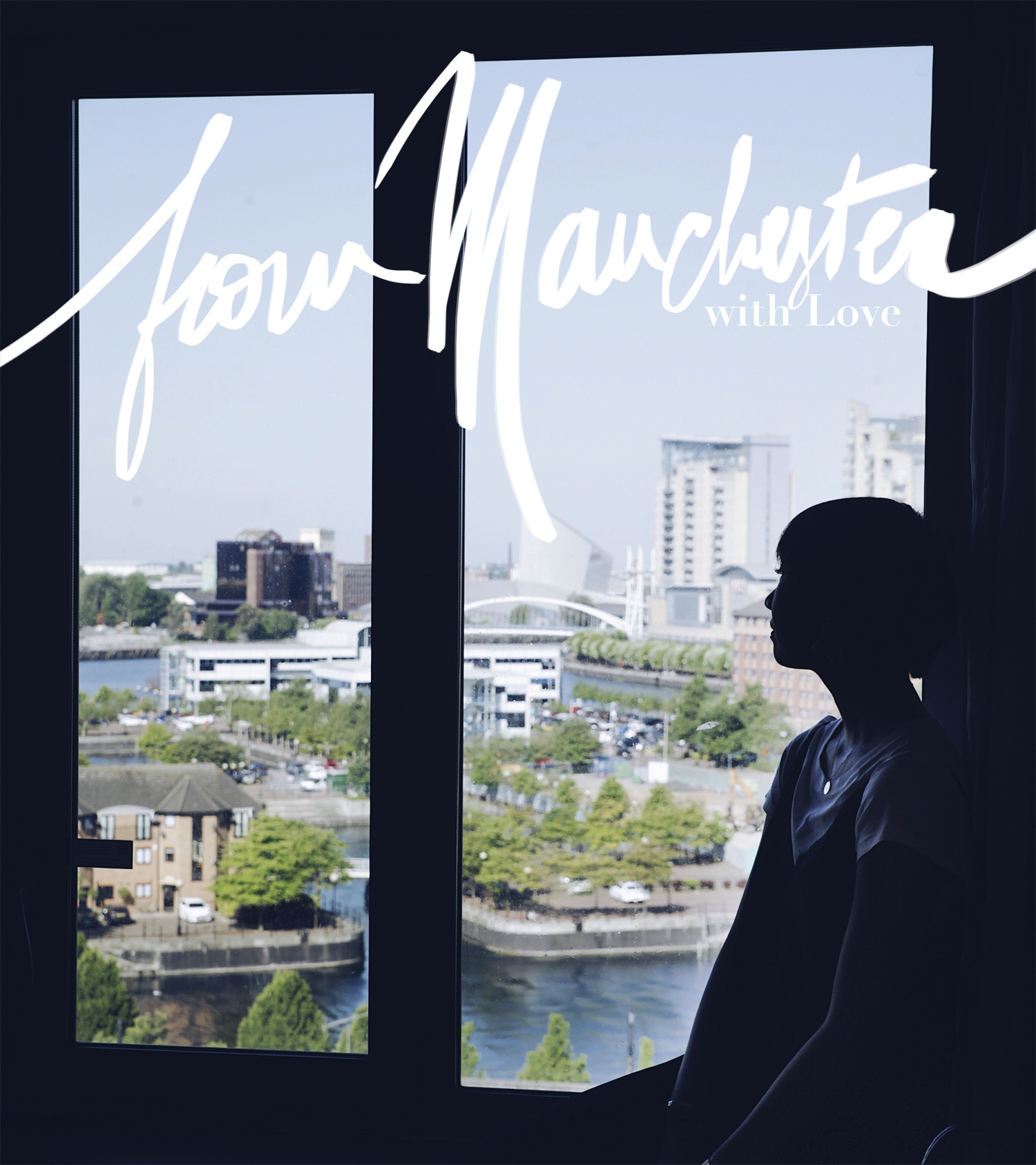 2 weeks ago, I had a weekend planned in Manchester : I'd been waiting impatiently for 6 months, I so wanted to see Take That at the Manchester Arena.
Then, as you know, the tragic events of Mai 22nd happened, which brought the group to cancel the Manchester Arena concert of Mai 27th, out of respect for the victims – which was totally understandable.
I love MCR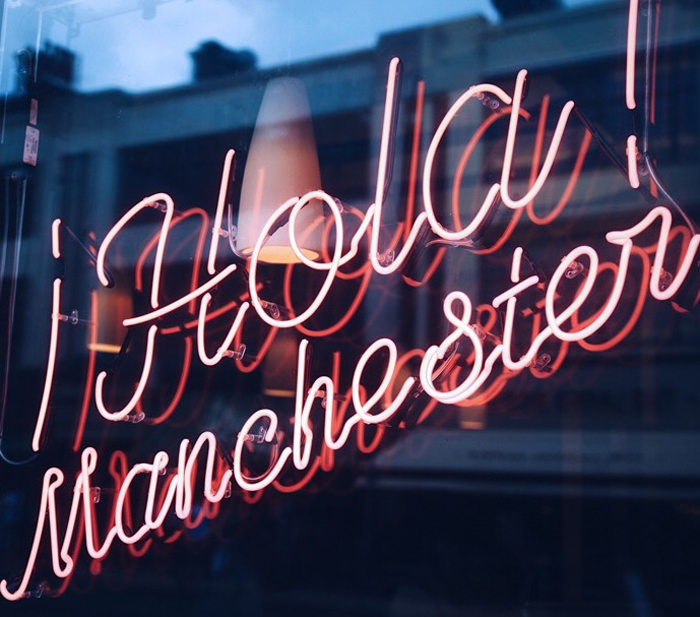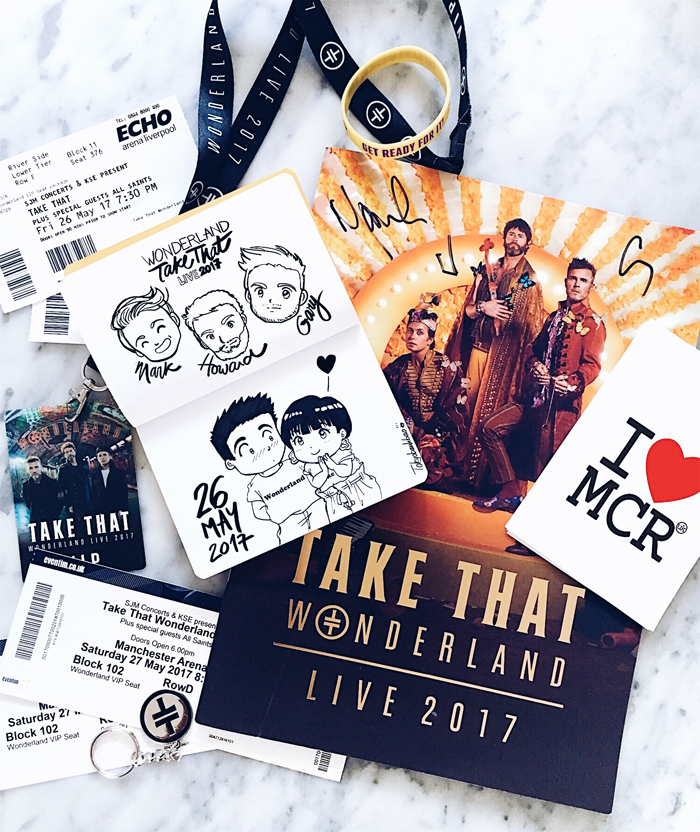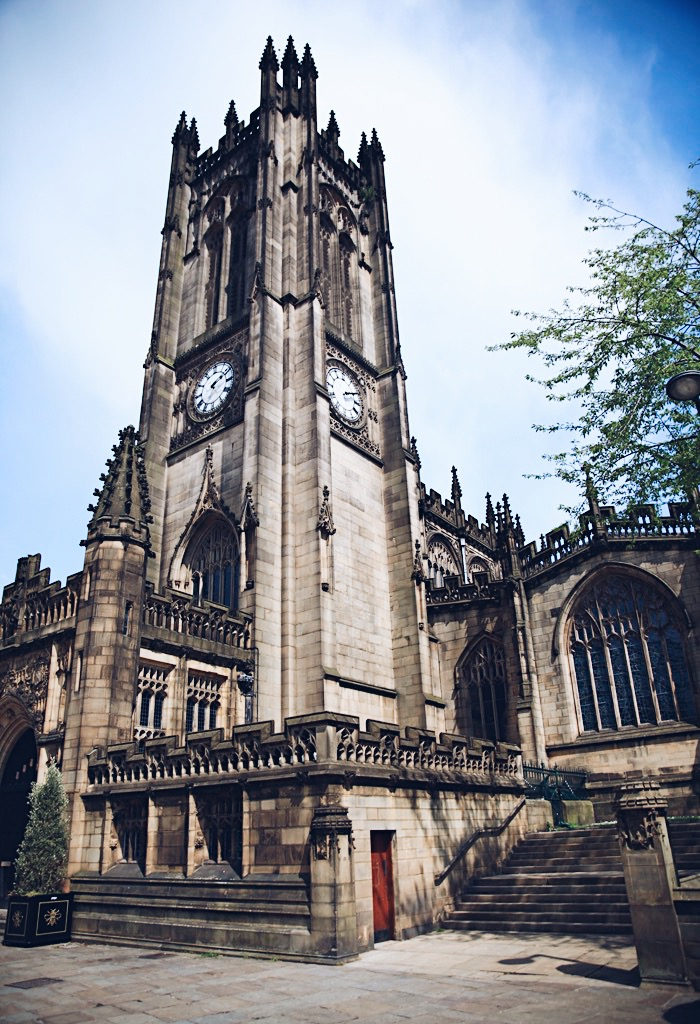 Manchester cathedral
We nevertheless decided to fly in, since we couldn't cancel anything, and also as our own way of being supportive of the city.
My heart was heavy, and I didn't really know what to expect.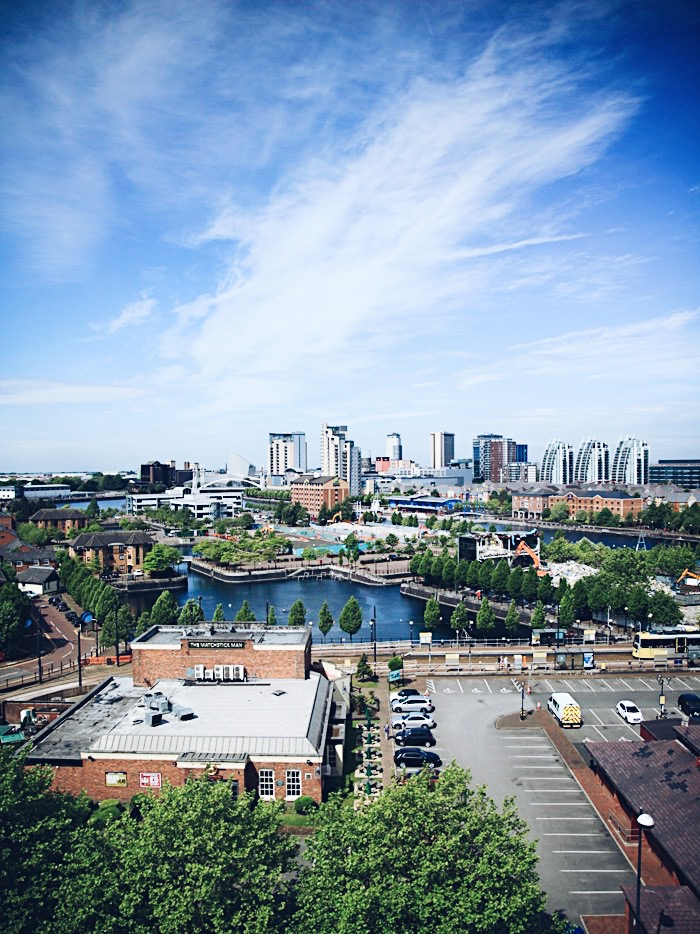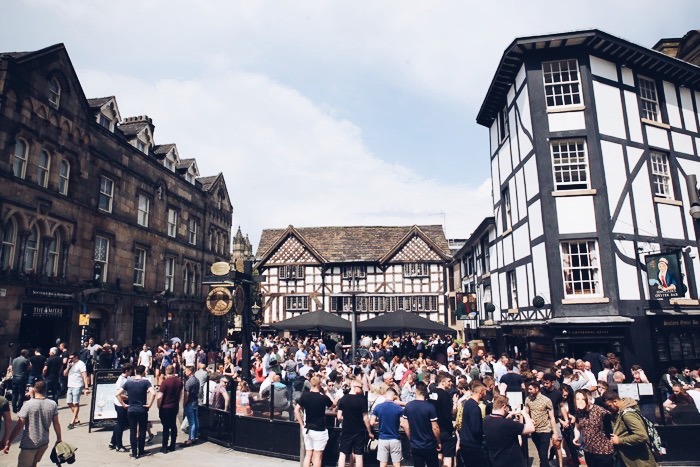 The weekend went unexpectedly well, with a number of charming touristy discoveries, human contact with the Mancunians who are incredibly welcoming and were all determined to keep on living and having fun.
So I'll list the places we visited and where we ate … hoping to inspire you for a future visit!
Deansgate Castlefield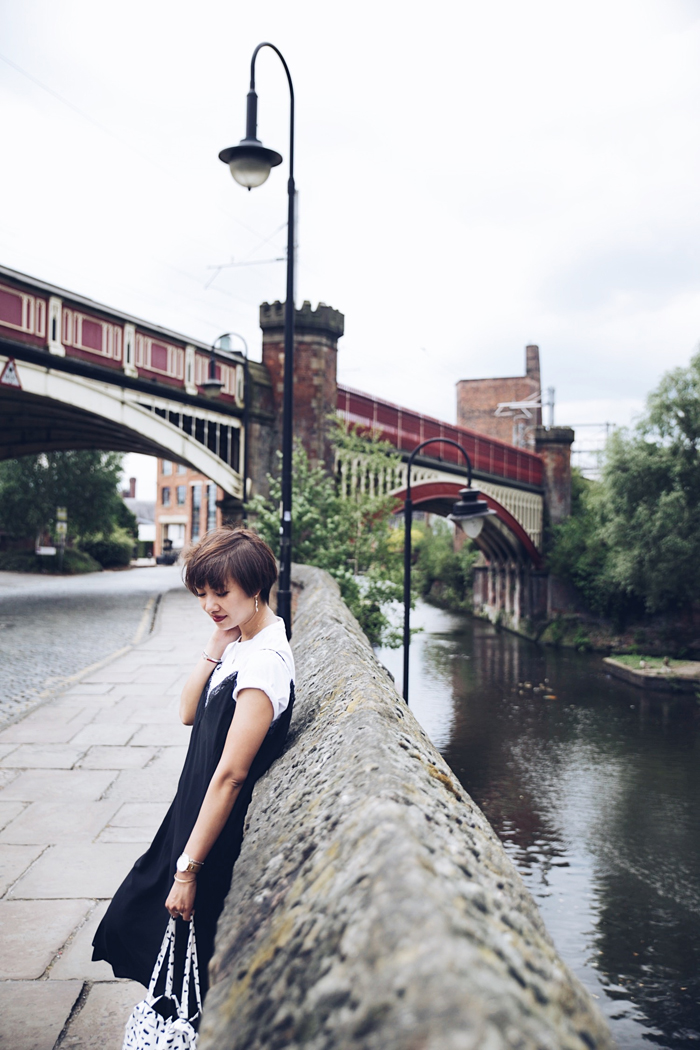 Located a couple of tramway stations away from our hotel, we discovered this place by chance – a really peaceful place to walk along the water.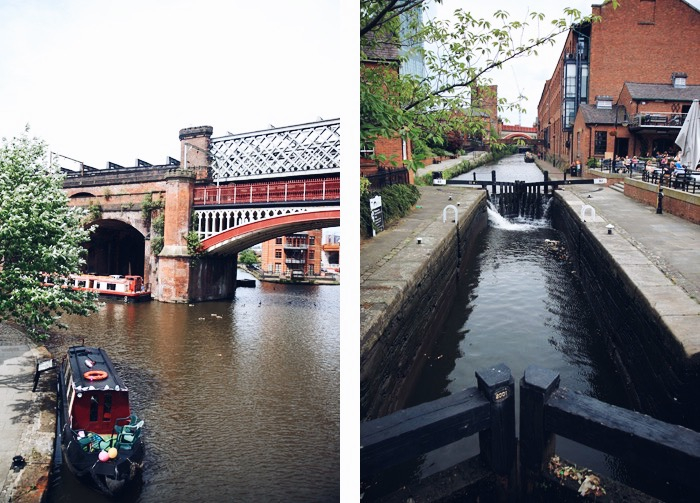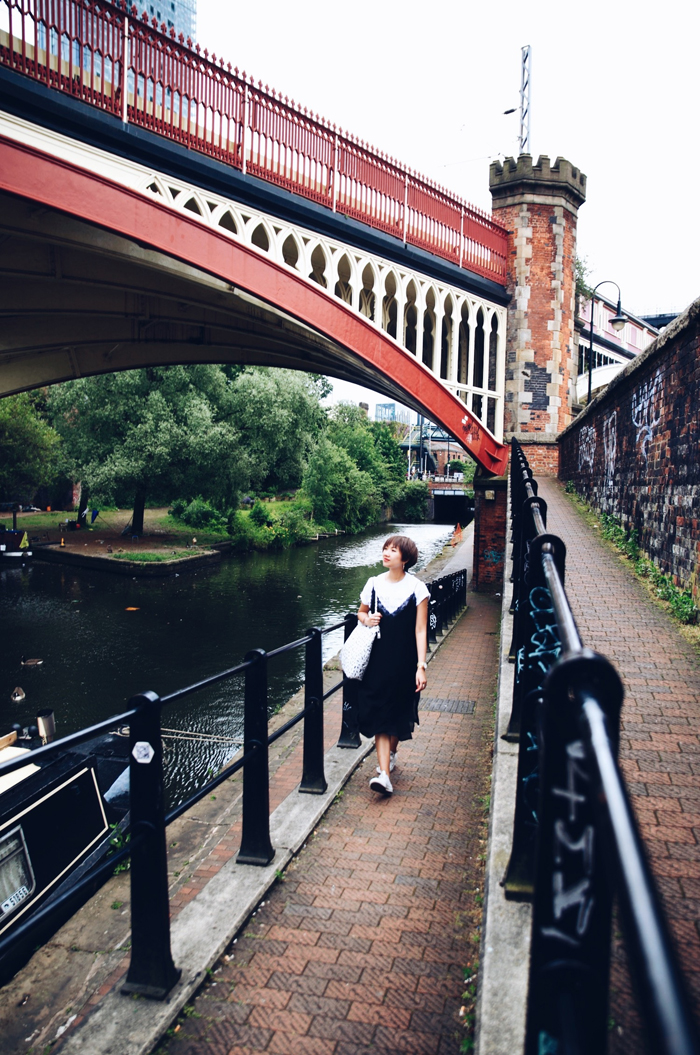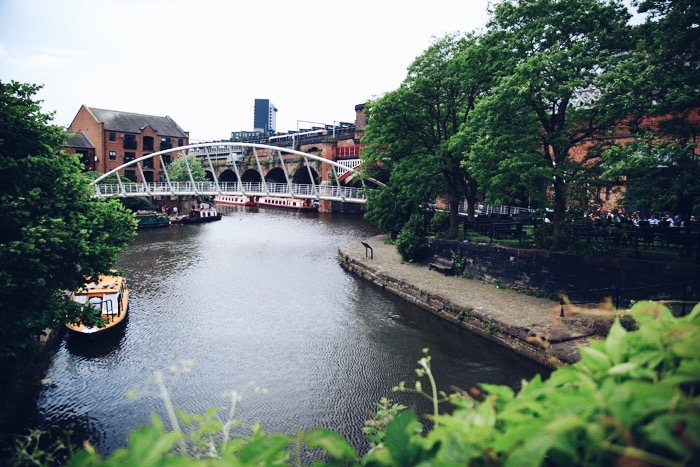 A few bars and restaurants can be found by the side of the canal, which brings forth the idea that it'll be a strategic spot during summer.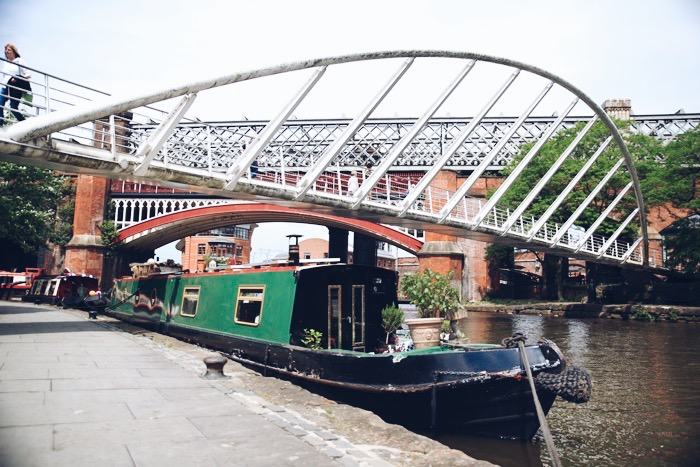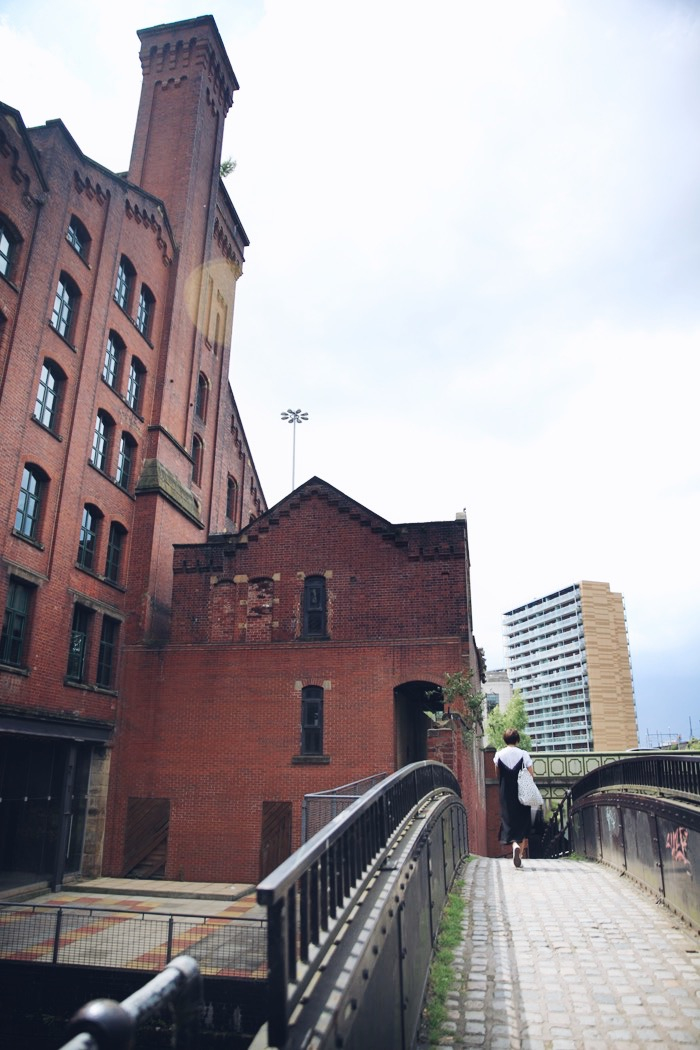 The John Rylands Library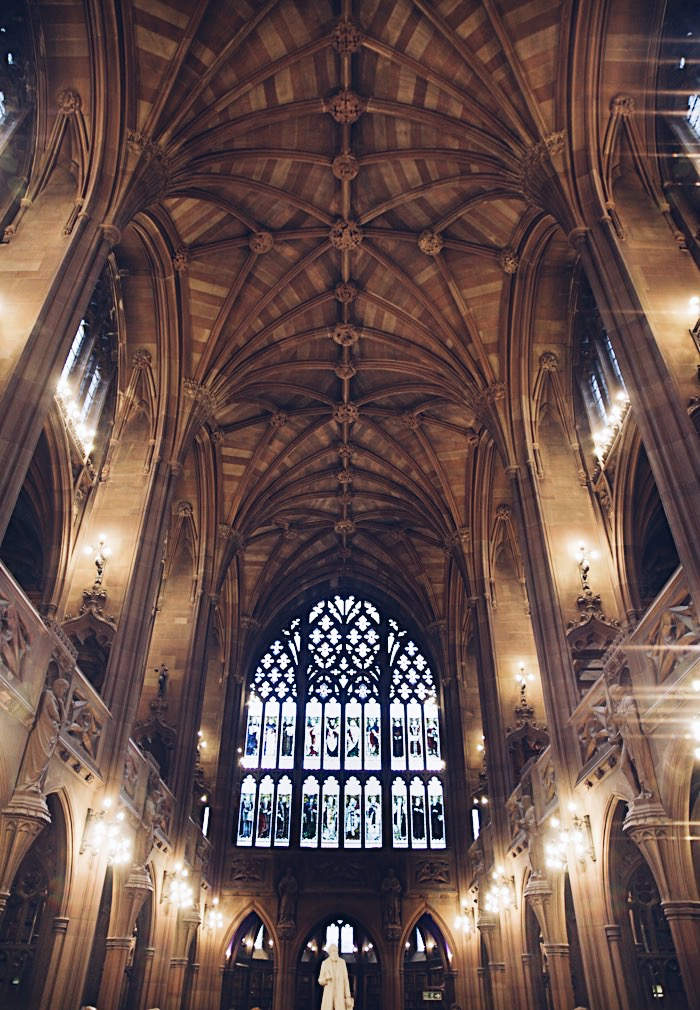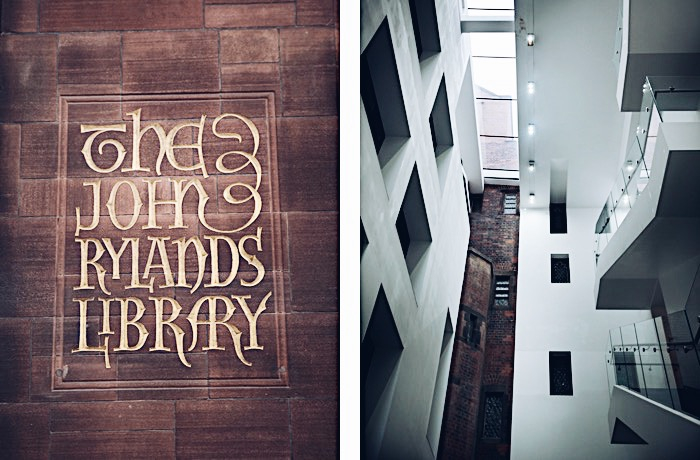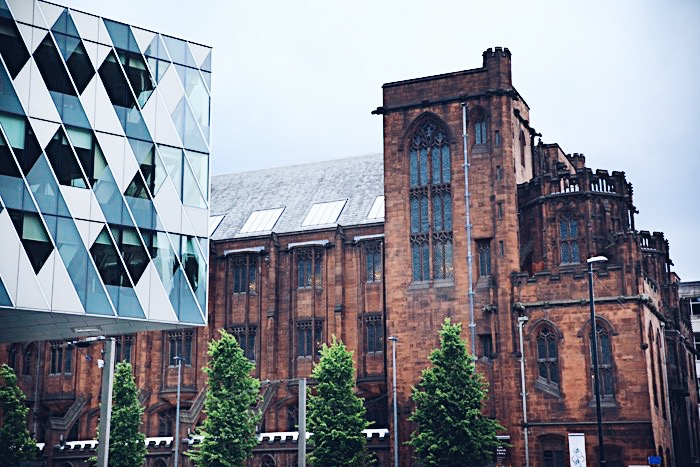 This Harry Potter-esque library is a must-go for anyone who visits Manchester … and we weren't disappointed!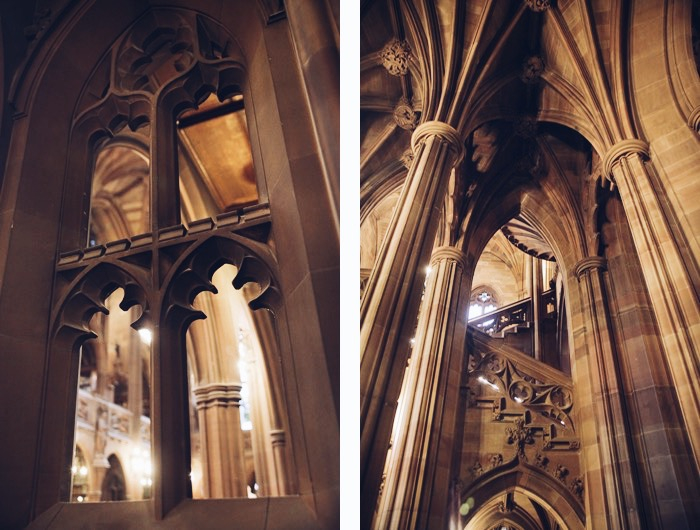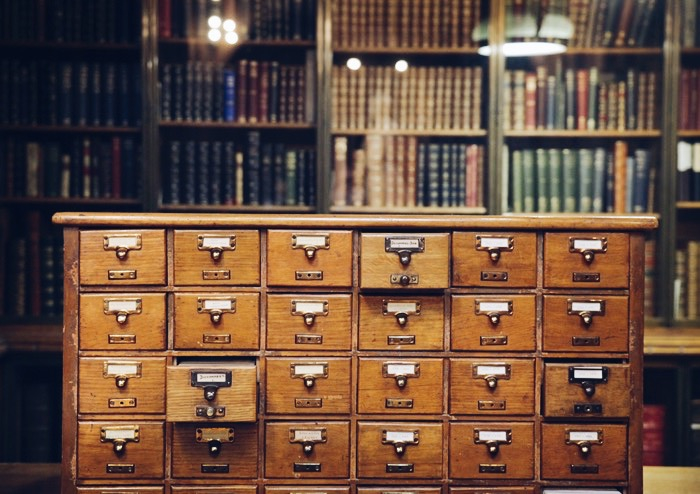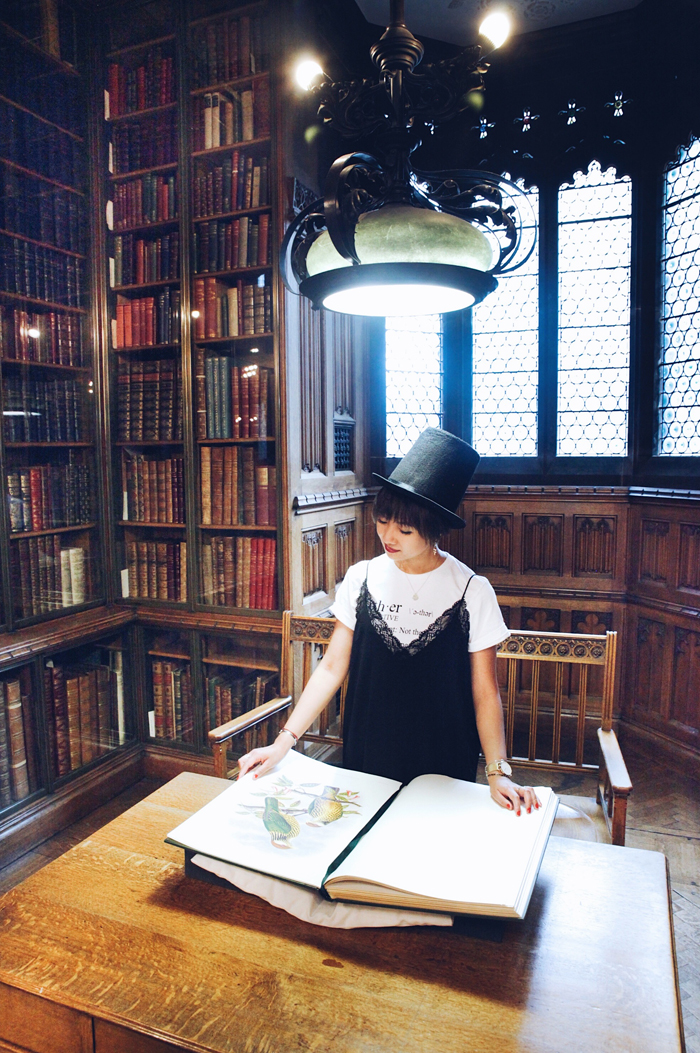 You absolutely must stop by the giant book and hat for the souvenir picture!
AC Hotel Manchester Salford Quays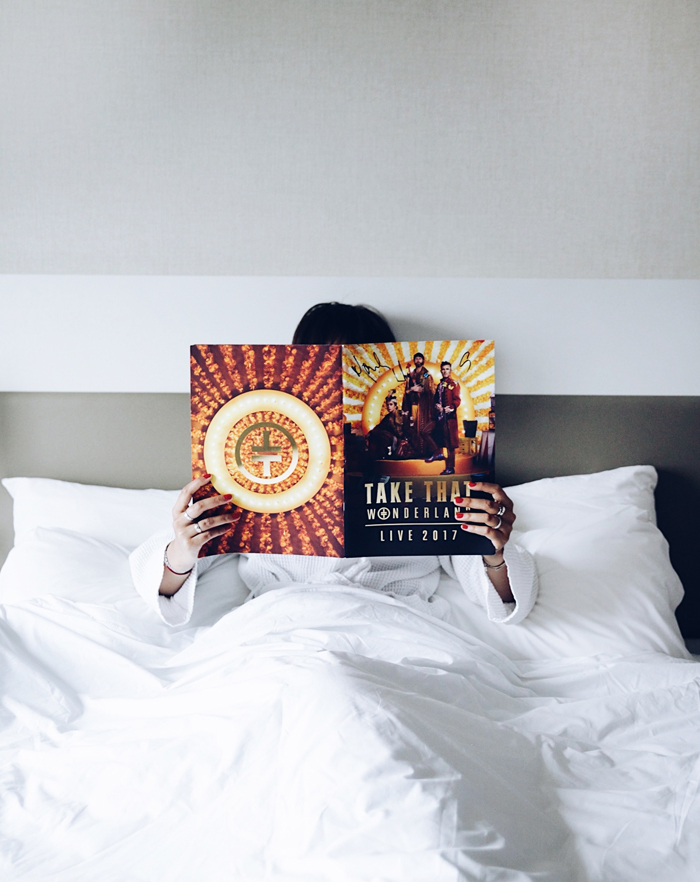 This wasn't our initial choice – the hotel was a bit far from the center. We were hoping to book at the Renaissance Hotel in the heart of Manchester and closer to the concert hall.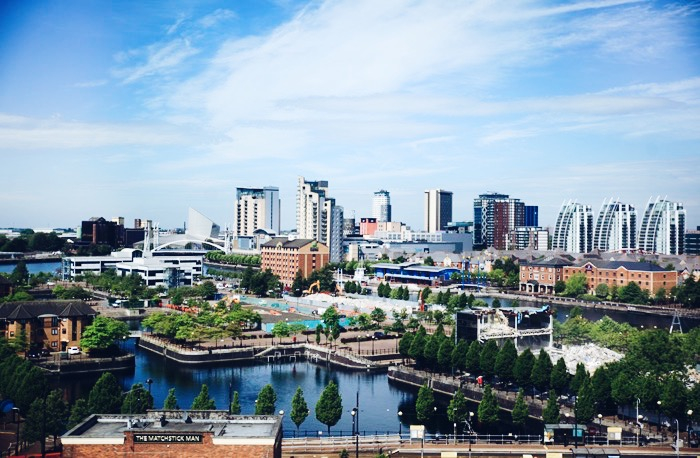 The room view

But it was full, as well as a number of other hotels in the city center (Take That in Great Britain is like Beyoncé or Muse in France : I know, crazy right?) so we opted for the AC hotel Manchester Salford Quays.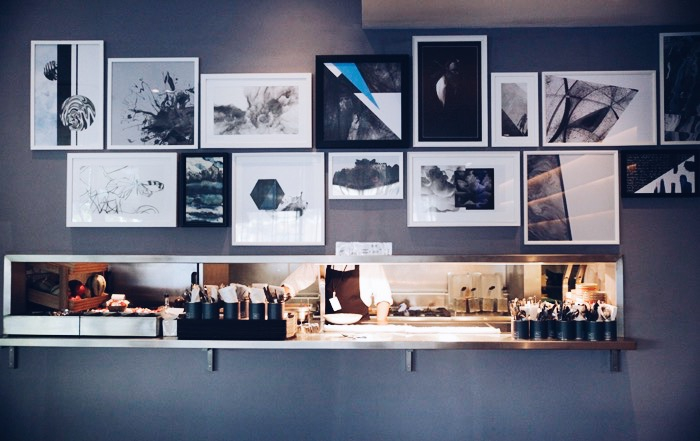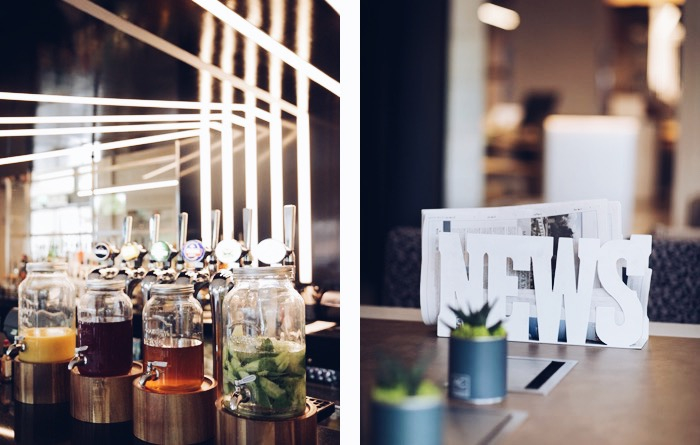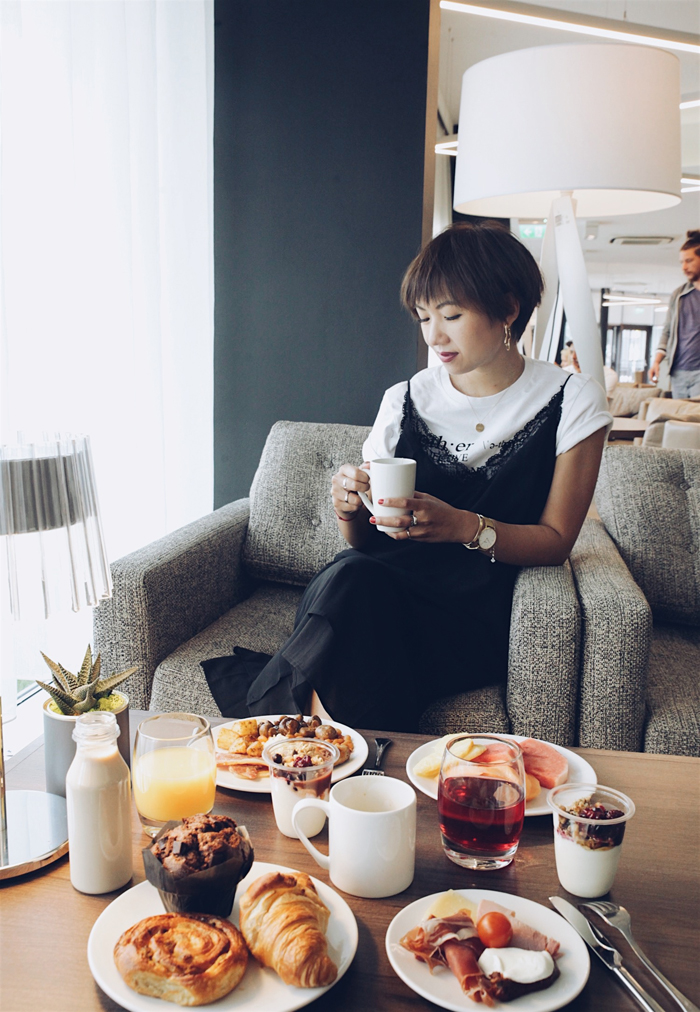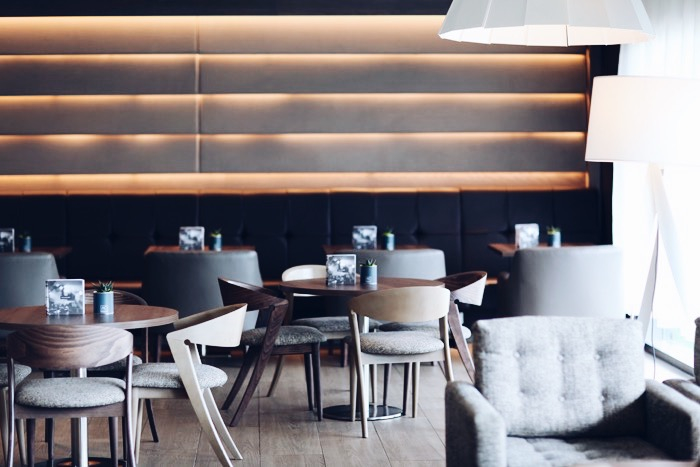 Minimal and functional decor, very friendly staff. The breakfast buffet was hearty and varied, and we weren't disappointed.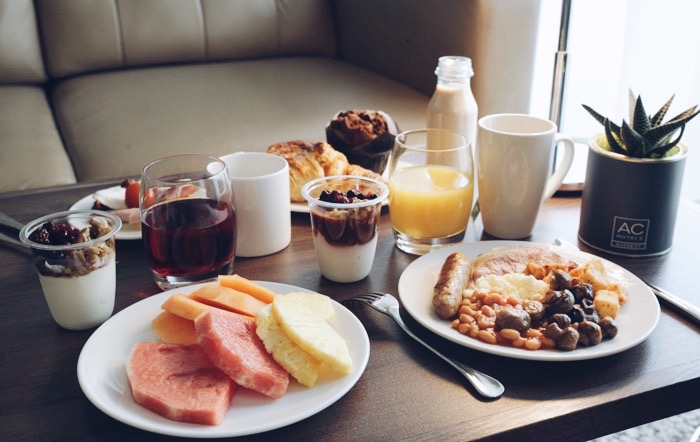 English breakfast and other delicacies…
A tramway station just around the corner brought us to the city center in 10 minutes. It was a very satisfactory plan B.
Food options
MOWGLI Street Food (16, Corn Exchange House, 37 Exchange Street)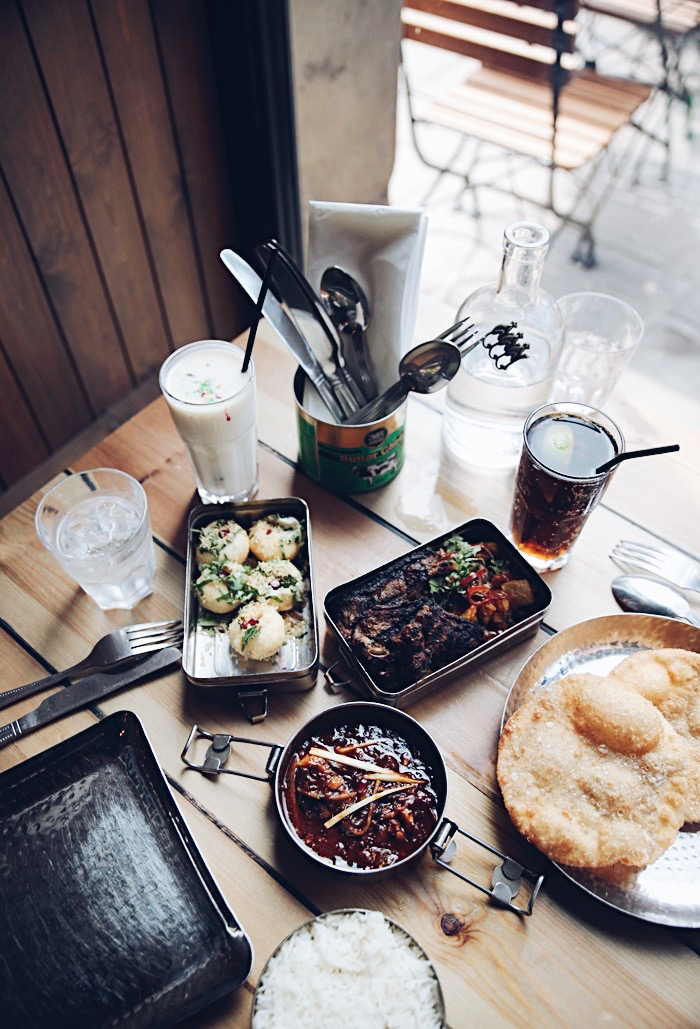 Yoghurt chat bombs, Maa's lamb chops, fish curry and Puri (fried flat bread)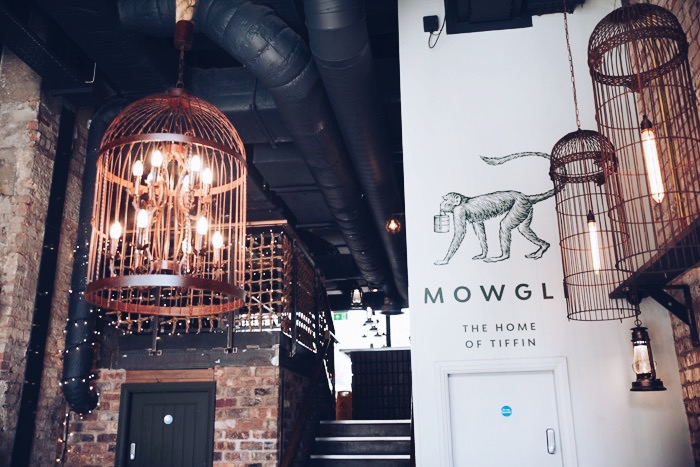 The decoration in this indian restaurant has been well thought out : ropes, long wooden benches, copper lamps, it's all perfect.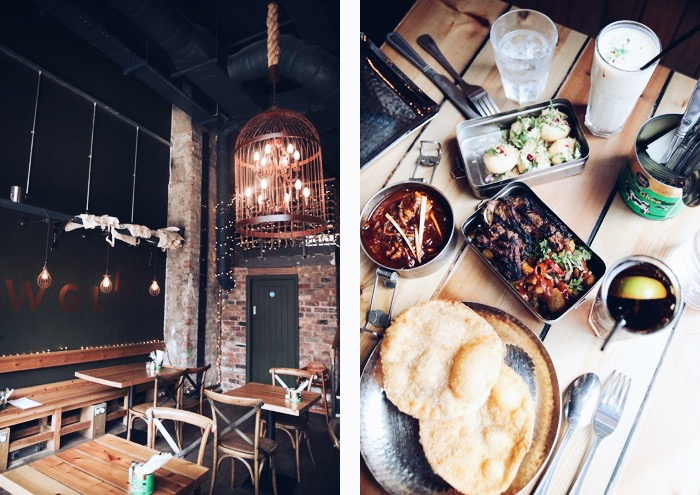 … with a pineapple, lime and chili Lassi sip !

The indian food is delicate, served as tapas and in small quantities, for a maximized tasting experience. It was a great (spicy, and exotic!) discovery.
TOPKAPI PALACE (205 Deansgate)
An unpretentious address (decoration is clearly not the focal point here) but with a very decent lunch menu (8,95£) for a kebab!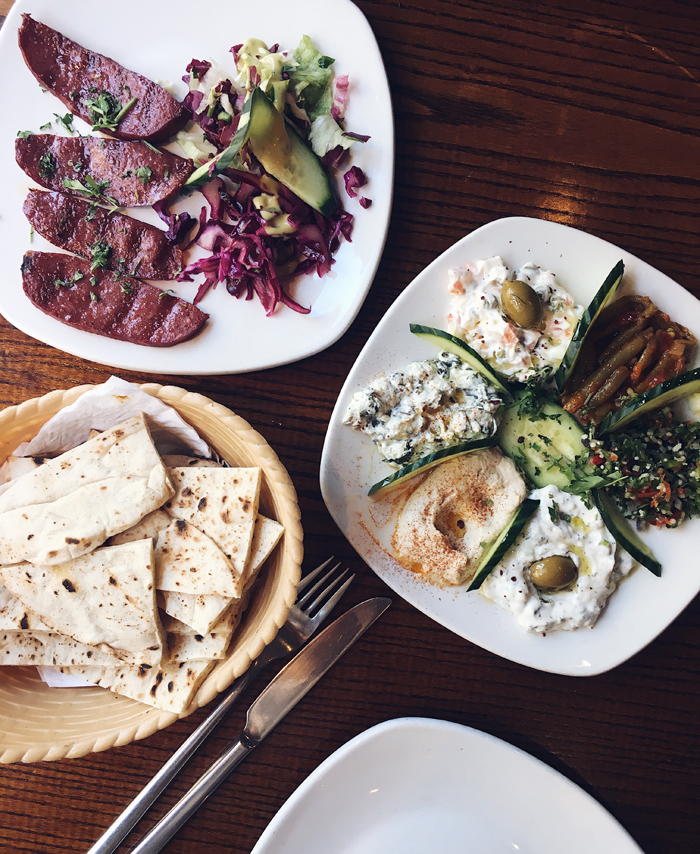 Sucuk turkish sausage and mini mezze for starters

You'll find mezze and other turkish dishes. Not expensive, hearty and good. Perfect for a quick and tasty lunch.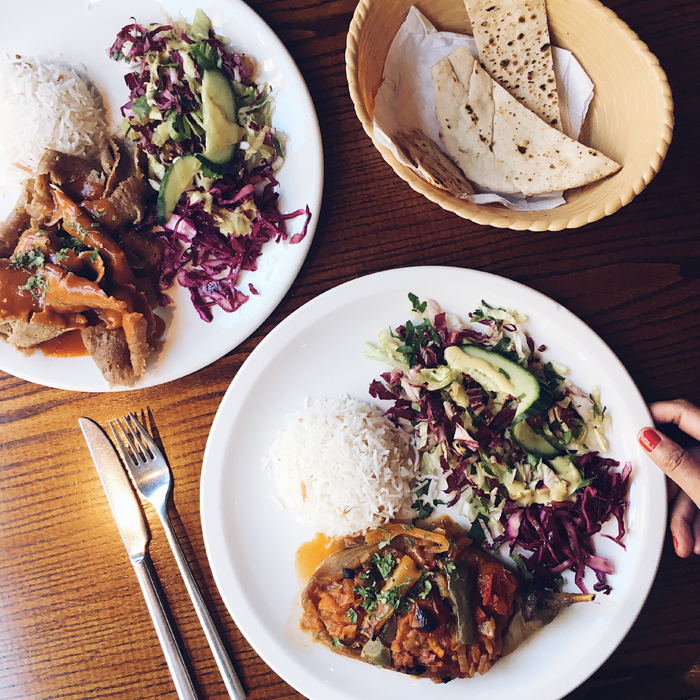 Doner kebab and Imam Bayildi (baked aubergine stuffed with oinions tomatoes and garlic)
I DIDN'T LIKE : RICHMOND Tea-room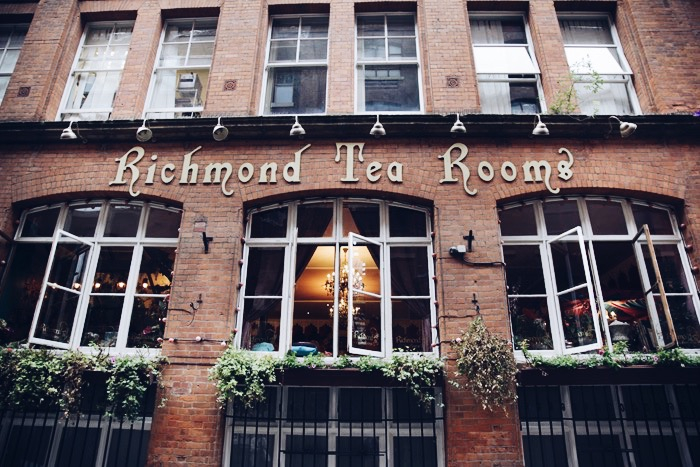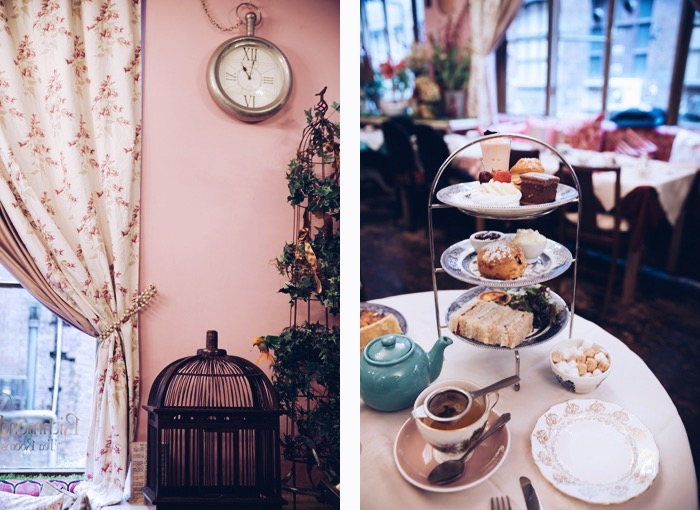 The place is dedicated to Alice in Wonderland, and seemed promissing. It was a disaster with regards to the food.
I would also not recommend the place if you want to try a traditional afternoon tea. Pastries are mediocre and seem to be prepared without much conviction or enthusiasm – and they're expensive on top of that.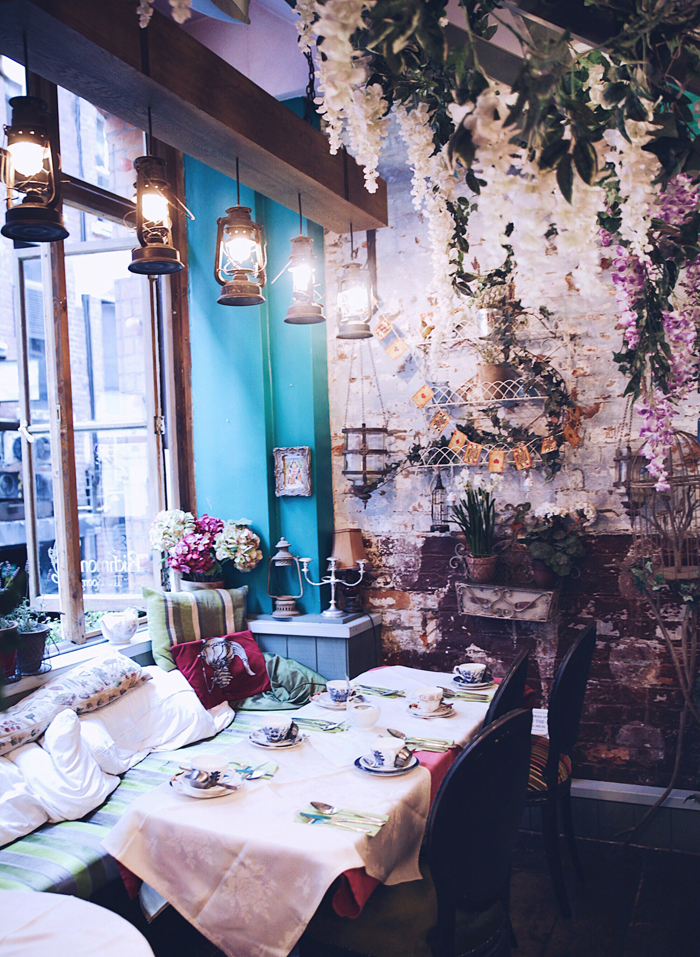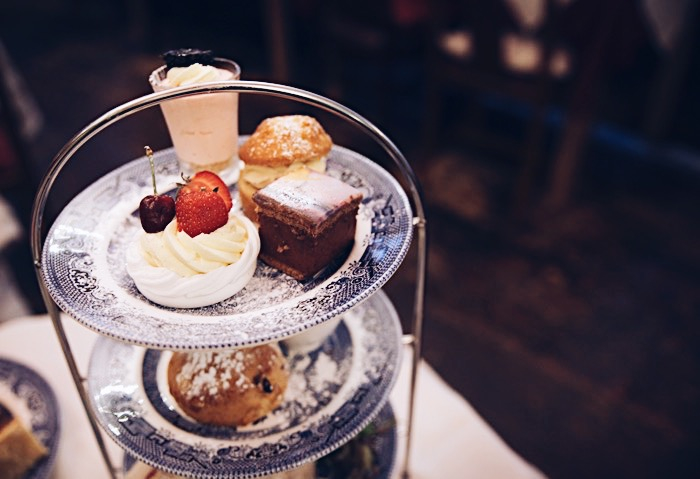 Such disappointing pastries…
A couple spots are well decorated (and some other are a bit too much), as my pictures will attest, but honestly, walk right past it. The disappointing food is clearly not worth a couple of Instagram shots.
Liverpool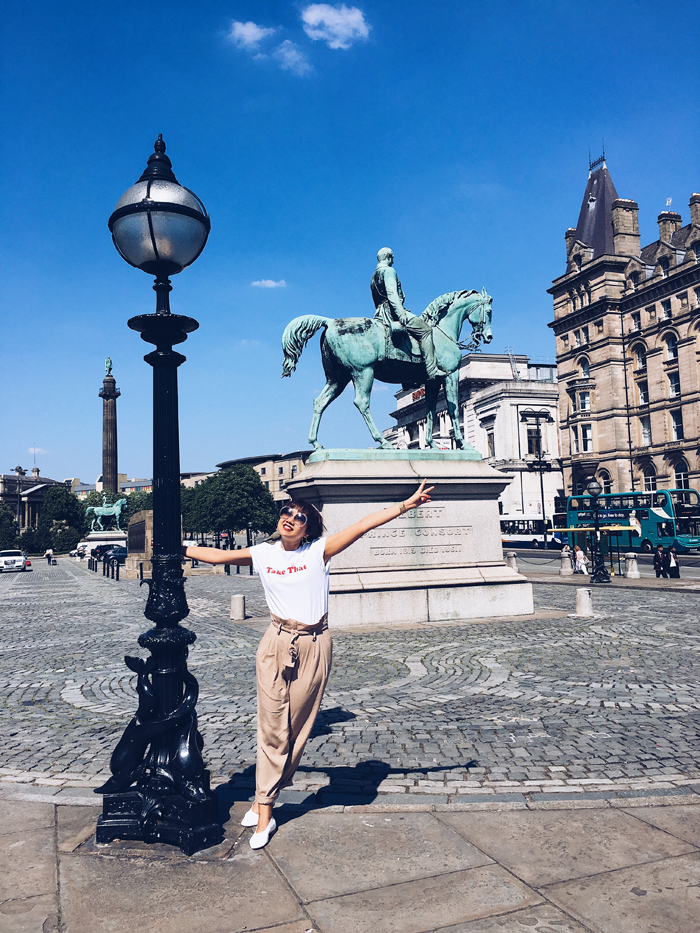 Located an hour away by train, this destination had not initially been integrated in our plans, but I had found out last minute that Take That had reprogrammed one of their concerts that had been cancelled on tuesday to friday evening in Liverpool Echo Arena.
Hence my idea to book new seats (we got some!) and head to Liverpool!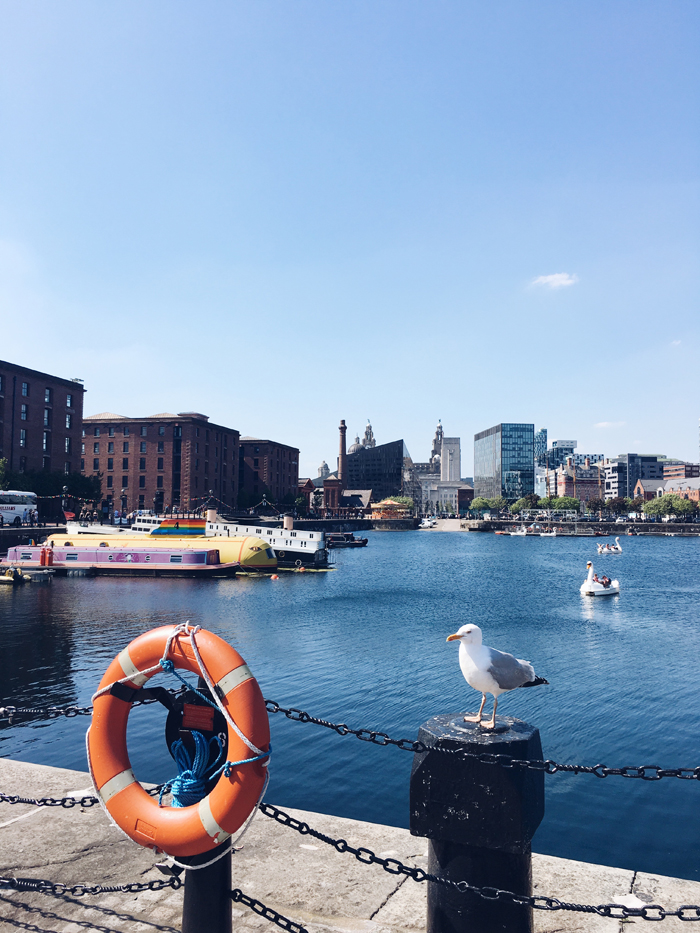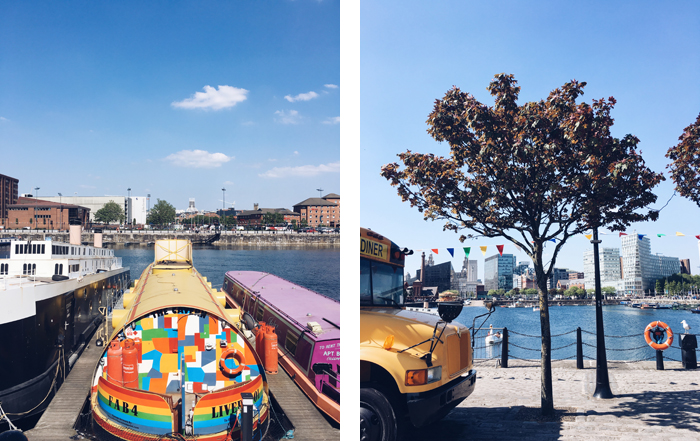 I didn't take a lot of pictures of the city, but my first impression made me want to come back, and hopefully when it'll be sunny!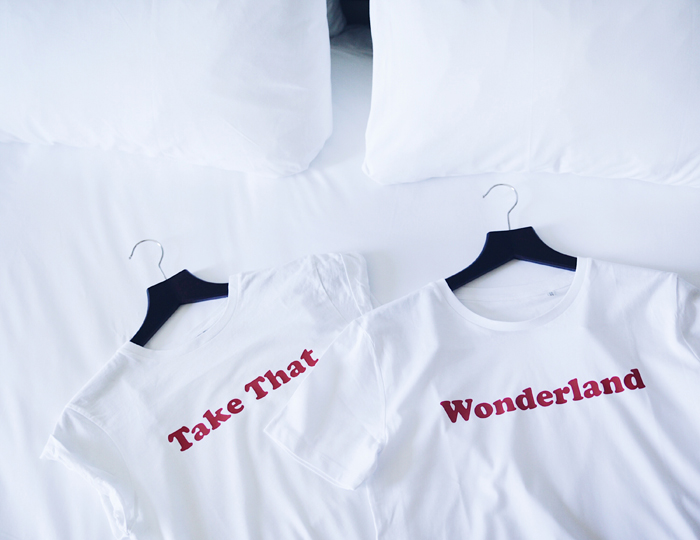 I won't elaborate on the concert : if you follow me on Instagram, you know it fulfilled all my expectations and more : honestly one of the best concerts in my life (emotion, amazing performance, generosity : it was all there).
So here we are for Manchester. It's clearly not exhaustive enough, but after London and Edinburgh, I'm clearly in love with the UK. And I'm dreaming about an english road-trip : who knows! (English translation by Marine)