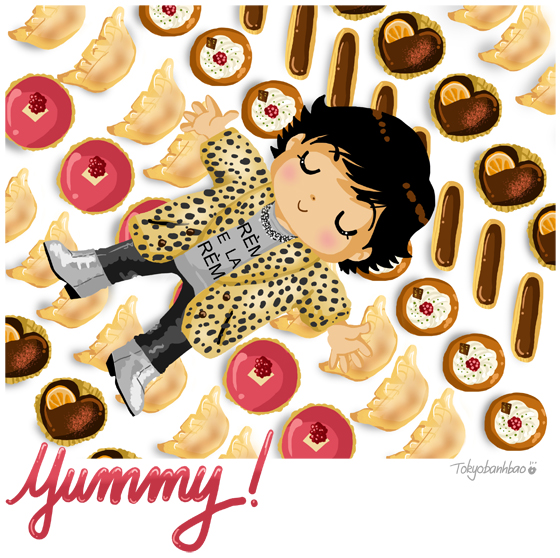 Today I'm taking you to discover two addresses (one savory, one sweet) that I just discovered recently myself: and since they're pretty close by one another, you can try both in the same outing! Paris is full of passageways that you uncover with every stroll around the city, and I didn't yet know those! It was a wonderful surprise!
GYOZA BAR (56 Passage des Panoramas 75002 PARIS) Here, everything that needs to be said is said in the restaurant's name: it's a bar … where you can get gyozas. But what are gyozas? They're thin dough raviolis, stuffed with pork, ginger and cabbage (mostly). You probably came accross some in japanese restaurants as a starter dish … well here, they're the only thing on the menu.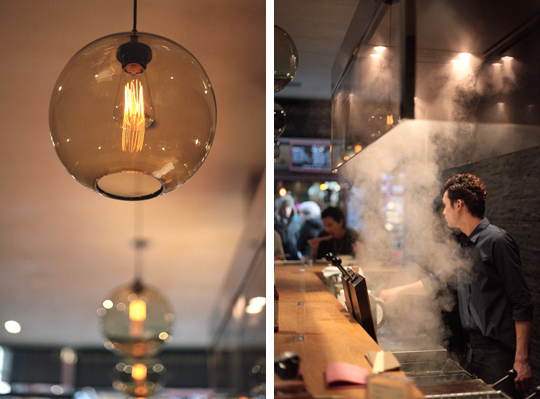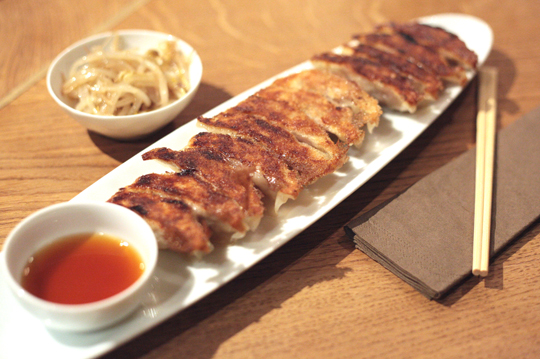 You can choose to have 8 or 12 per order. They come with marinated soy, and you dip them into the garnish sauce, but apart from that, no other type of fantasy. The gyozas are very well prepared (in front of us), with one steam-cooked side, while the other one is fried.
The only regret I have is the absence of diversity in the stuffings and the side dishes. 12 identical gyozas (even if delicious) can be a tad boring to the palate after a while!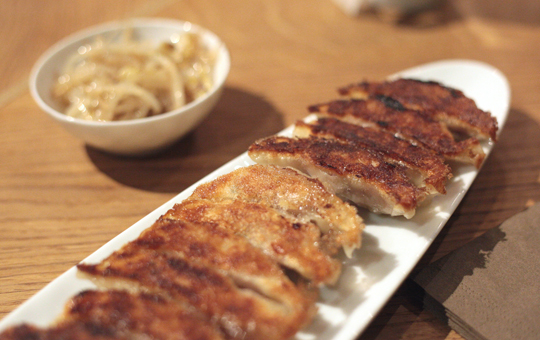 It is however something to try out at least once in your life to taste real and good gyozas! And since the place doesn't have any desserts (I told you, it's 100% gyoza, and nothing else!), let's wander a bit further and head for another passageway!
SALON DE THÉ  LE VALENTIN (30-32 Passage Jouffroy 75009 PARIS) : Discovering this address randomly was a great surprise, because I absolutely needed to finish my gyoza meal with something sweet, and I didn't want to end up in a Starbucks! This tea house caught my eye with it's window all overloaded with sweets! See for yourselves!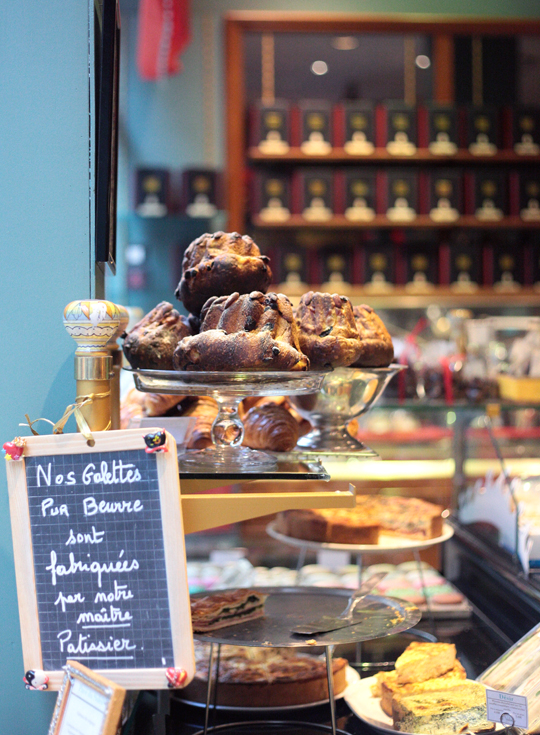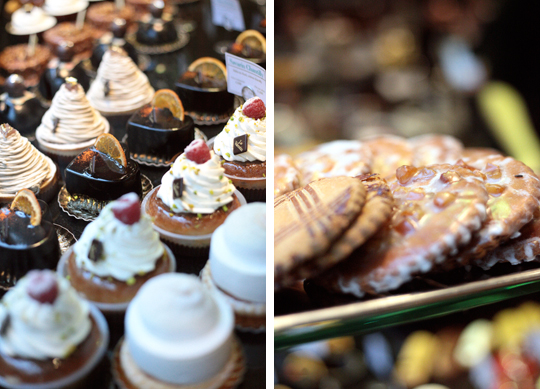 One inside, the reception was very friendly, and the best spot, according to me, is the table that is right by the shop's window: eating pastries while surrounded by pastries … it's something of a dream life, don't you think?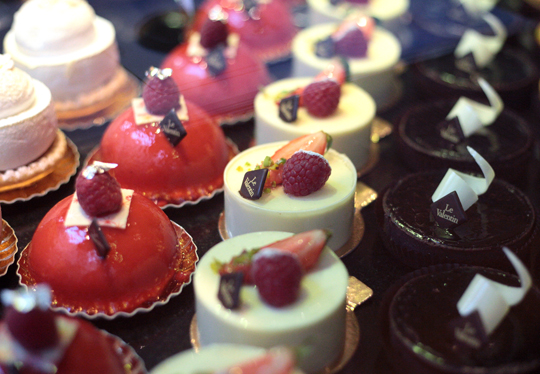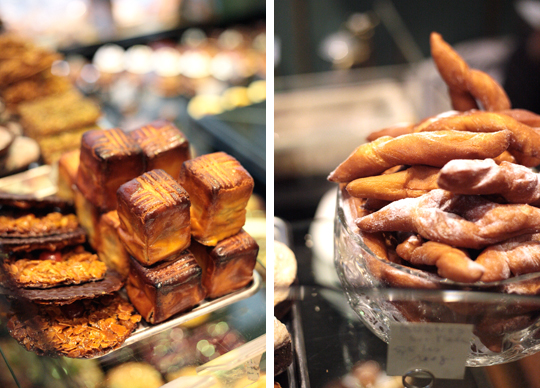 The choice is extensive, but I went for the Chibouste: italian meringue low fat custard (hahaha!) on on an almond/apple shortcrust (and raspberries when they are in season). This « chibouste » cream is truly excellent, so excellent in fact, that it kind of overshadows the shortcrust, not crispy enough for my taste … But the whole remains very tasty.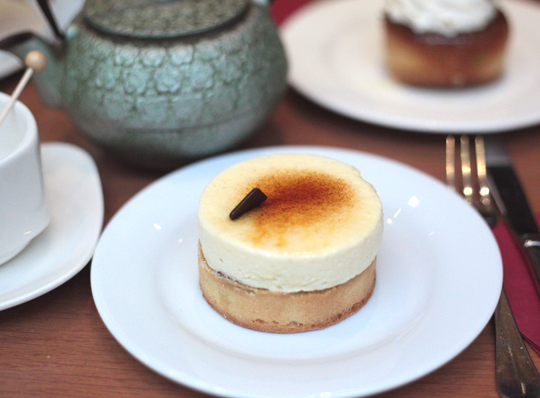 The whipped cream Savarin (rum baba with whipped cream) is, on the other hand excellent, perfectly soaked in rum, not too dry nor too drippy. The whole served with Dammann Frères tea. Perfect when it's cold outside.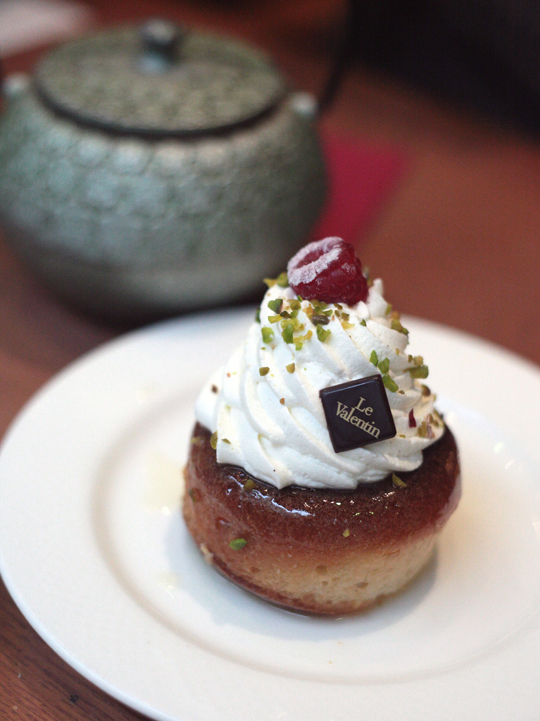 The other pastries look absolutely delicious, but I'll let you try them out and give me some feedback if you go! It's a perfect double win. Enjoy! (English translation by Bleu Marine)
(To leave comments, please return on FRENCH Version)