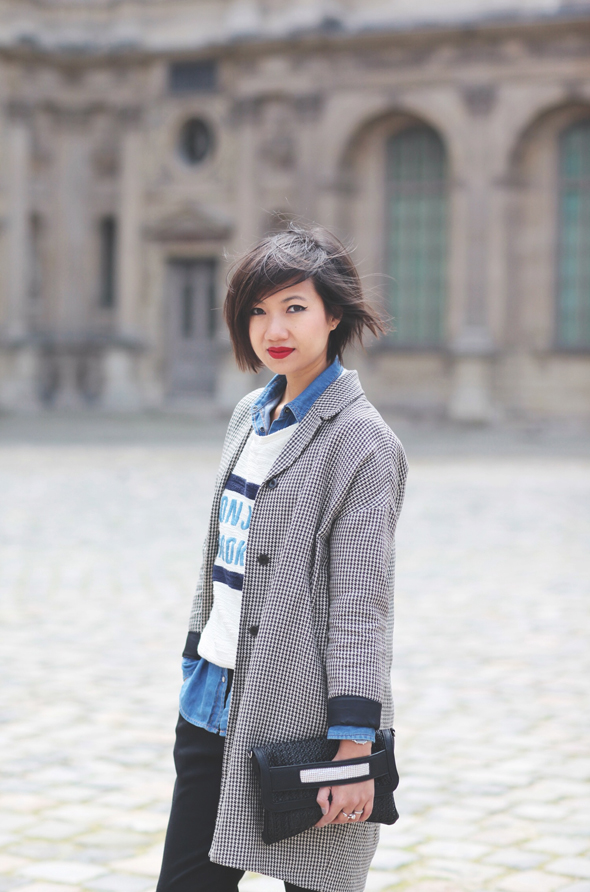 Voici une tenue sensiblement similaire à celle que vous aviez vue ici. On part d'une même base (trench, baskets, sac) et on change un peu le reste (superposition de sweatshirt et chemise en jean).
J'ai transformé le sac en enlevant sa bandoulière. Il devient ainsi pochette… pratique, non ? Ce style un peu masculin, j'y reviens régulièrement et c'est celui dans lequel je me sens le mieux. Pourquoi m'en priver ?
This outfit is rather similar to the one you saw here. The basics are the same (trench, sneakers, bag), and you just change the other elements (jean shirt and sweater layers).
I transformed the bag by getting rid of the shoulder strap: it becomes a clutch…pretty convenient, what do you think? This is a rather masculine look, one I regularly come back to, and the one I feel most comfortable in. And if that's the case, why should I refrain? (English translation by Bleu Marine)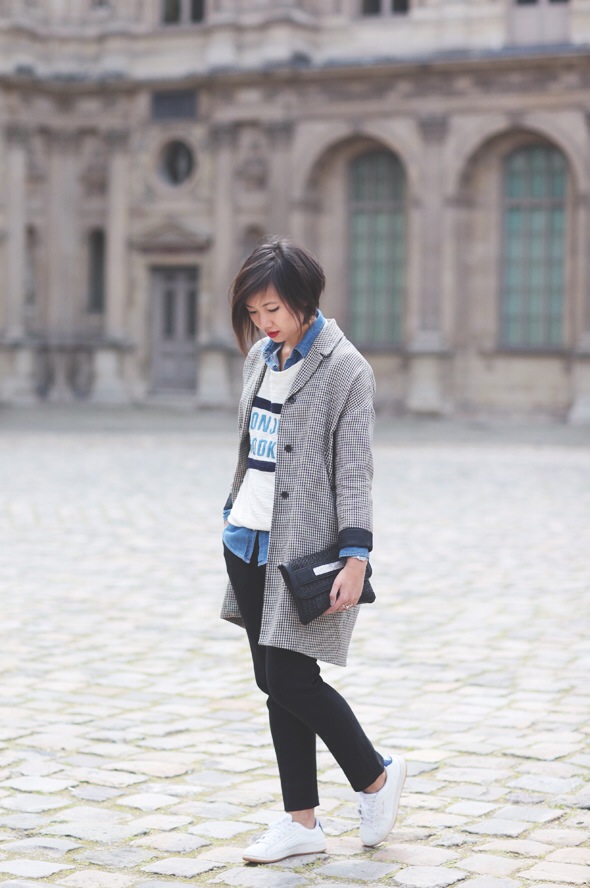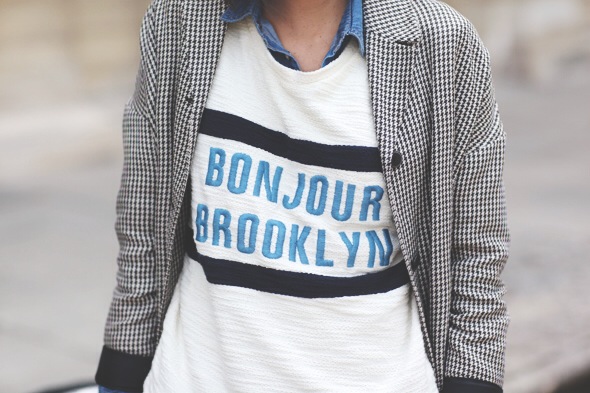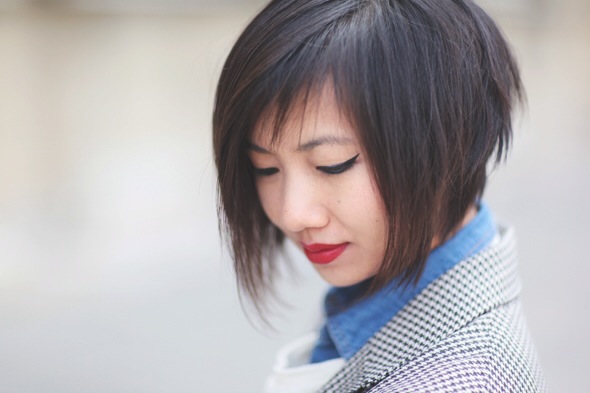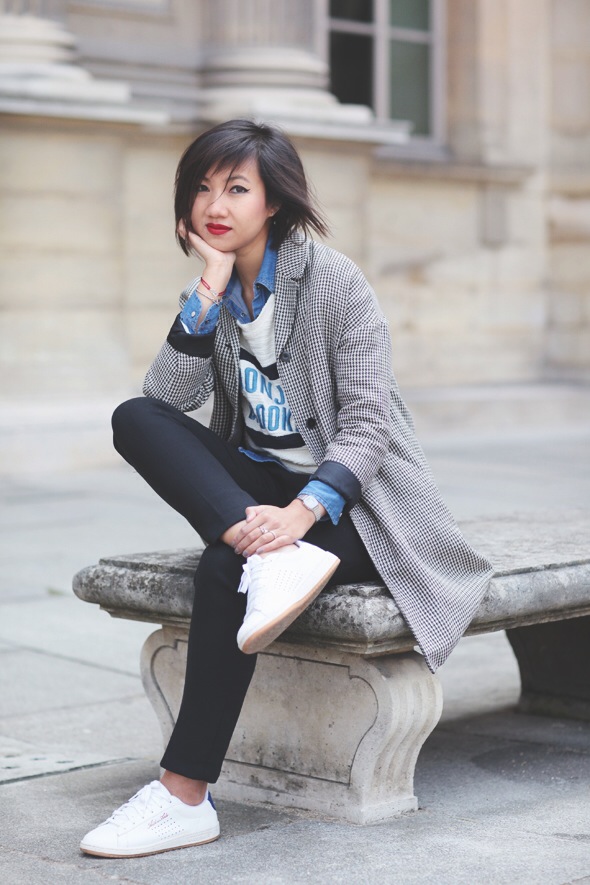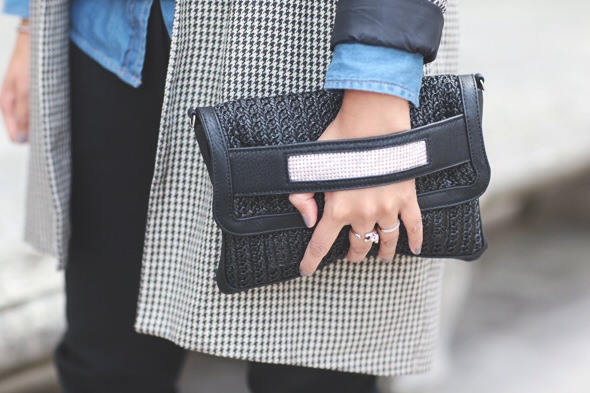 Trench Pablo Gérard Darel (déjà vu ici)
Chemise en jean / denim shirt New Look
Sweatshirt BWGH
Pantalon / pants Acne Studios
Montre / watch Casio
Pochette / clutch Clio Goldbrenner (déjà vue ici)
Rouge à lèvres / Lipstick L'absolu Velours « Velours de Grenade » Lancôme
Sneakers Arthur Ashe Le Coq Sportif