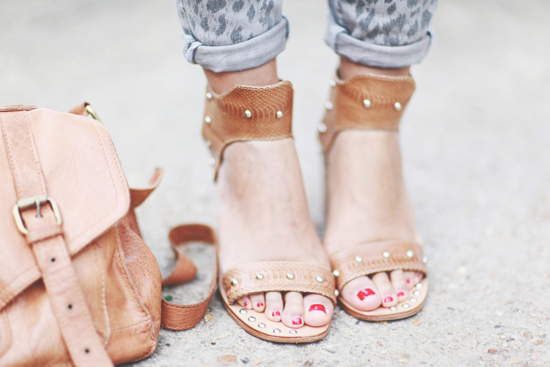 Cette tenue a été portée il y a quelques jours mais actuellement il est hors de question que je mette un orteil dehors ! Je vous montre donc in extremis ces sandales que j'espère reporter bientôt (si possible avant Septembre).
Elles ont un petit air des Carol de Isabel Marant, vous ne trouvez pas ?… à la différence que les clous y sont moins présents donc plus sobres (je préfère du coup !). La hauteur de talon est archi-praticable… Tous les éléments sont réunis pour une sandale parfaite mais la météo est loin de l'être. Je patiente donc, les sandales gentiment rangées dans leur boîte…
This outfit is actually from a couple days ago, but there is no way I am setting foot outside right now! So here are the sandals I hope to wear again sometime soon (before September, possibly).
They kind of look like the Carol by Isabel Marant, don't you think? … the difference is that there are less studs, which makes them more sober (and I like them better that way!). The heel is the perfect height…Which all in all makes for a perfect sandal, but the weather, unfortunately, is far from being perfect. So I'm patiently waiting, and the sandals are waiting in their box… (English translation by Bleu Marine)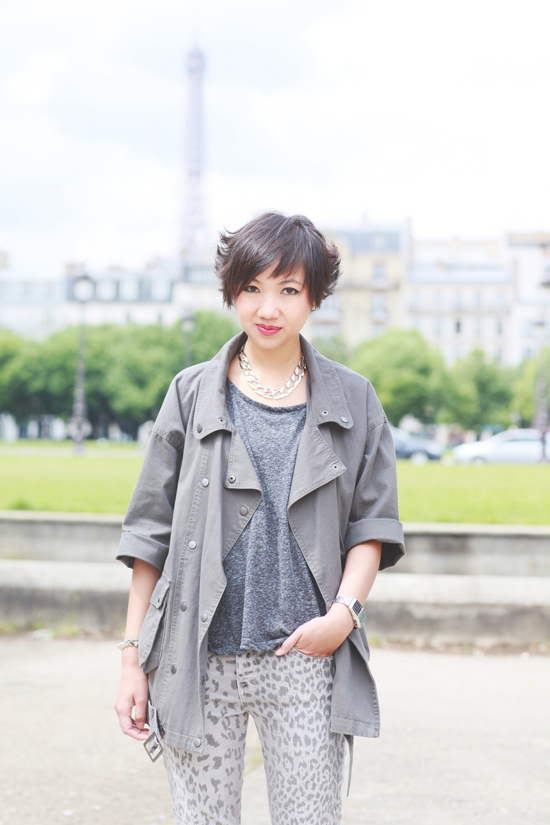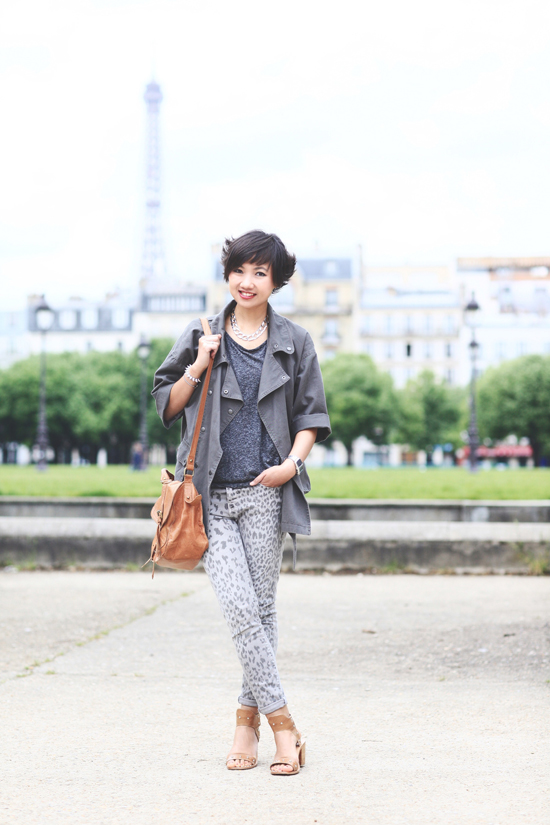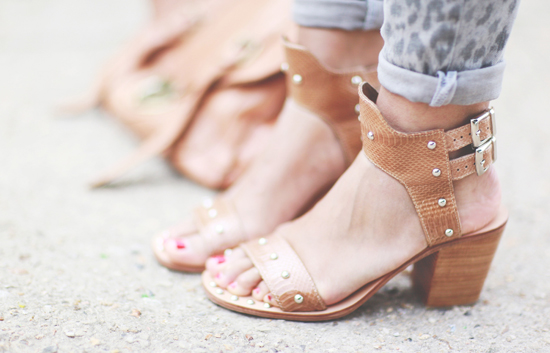 Veste / jacket Vero Moda (déjà vue ici)
Tee shirt Sparkle & fade (déjà vu ici)
Collier / necklace Susan Caplan for ASOS
Skinny jeans Current/Elliott (déjà vu ici)
Sac / bag ASOS (déjà vu ici)
Sandales / sandals offertes par Su-Shi