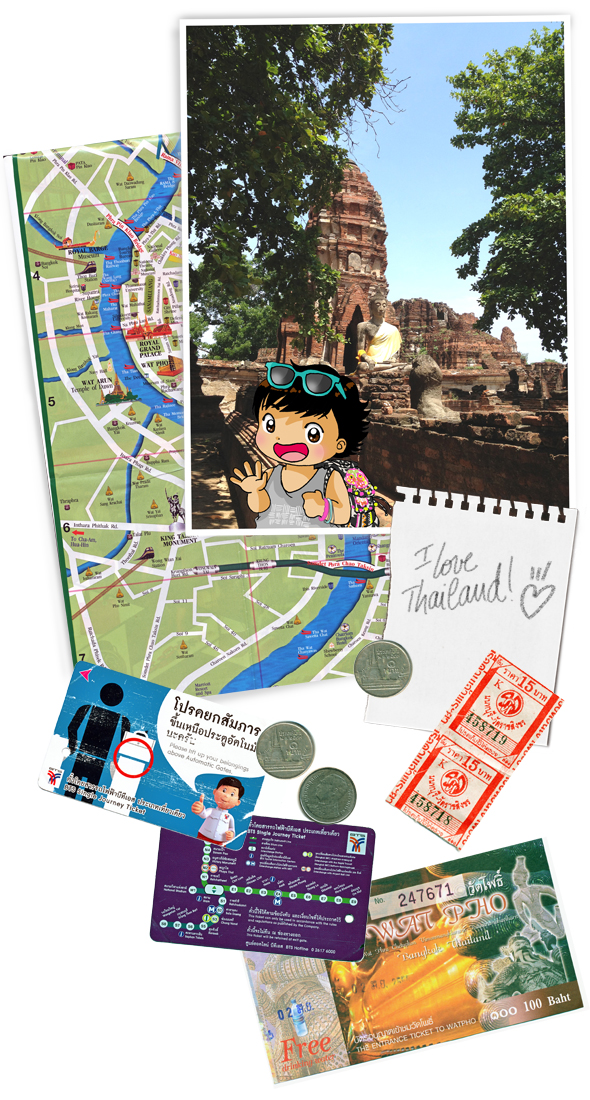 …but in the last weeks, I was with you… but without you! I was secretly off to Thailand! I hope you don't mind but I preferred to live these delightful moments without having to think about the blog, and let you know once I'm back about my experience. And beautiful things, I have experienced! I didn't think this country would touch me this much: from a touristic but also from a human point of view.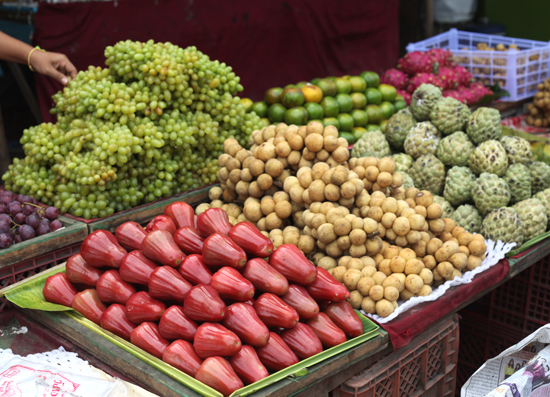 I was looking for some change of scene, well that was handed to me on a plate: sublime scenery, more than just delicious food… I was afraid of the rainy season but no! I have the feeling the rainy season chose to move toward our latitudes as far as I got it! It was very hot during the whole stay, the sun was almost always there, I could see the rain only one or two evenings, and yet, it was almost as if it didn't want to show up!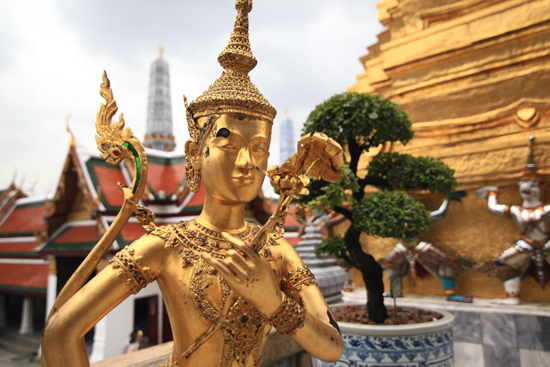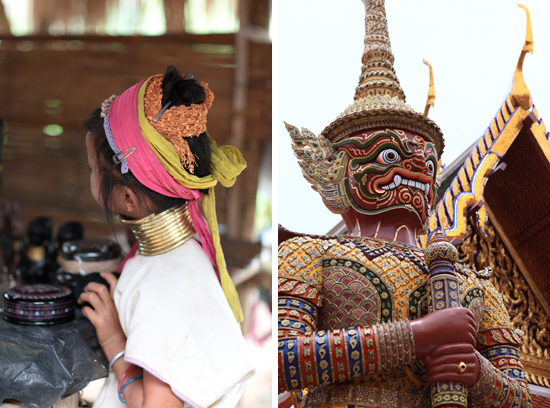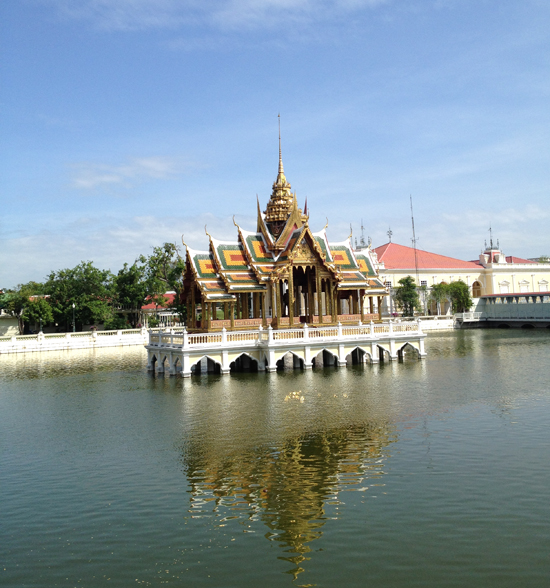 One of these things that pleasantly surprised me, was the ability of Thai people to smile and greet in all circumstances, it's actually quite unsettling coming back to Paris where a « Hello » is usually hard to get. I've never seen a Thai person get angry even when we had to ask them to repeat four times because we couldn't understand anything or we were lost or we didn't want to buy what they offered. Zen attitude, everywhere, the whole time.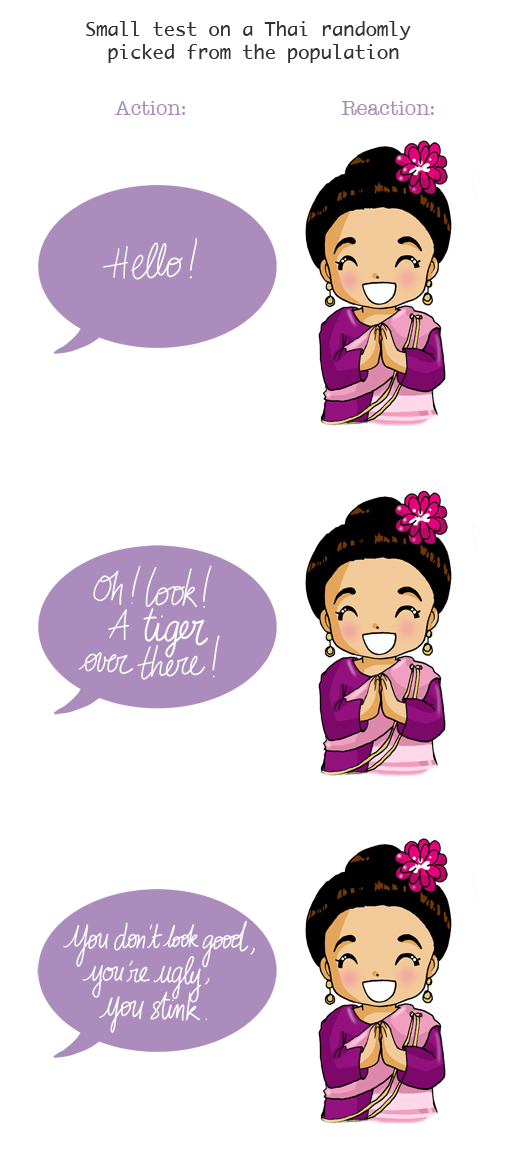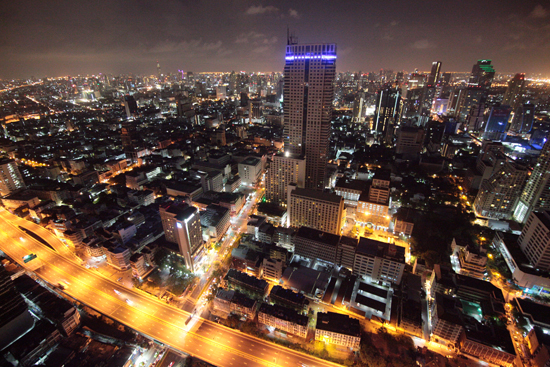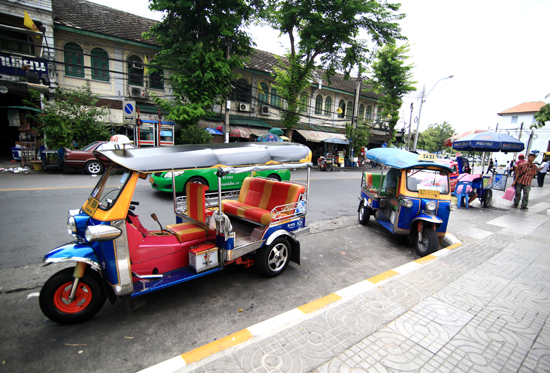 I followed your advice: I stayed in Bangkok for 4 days (and yet I wanted to stay longer. Even though it's full of people and cars, I found this city fascinating!) then I visited the surroundings like Ayutthaya. I went a few days to the north in the region of Chiang Mai before going down to the paradise island of Koh Samui (you all told me to avoid Phuket, I can't thank you enough).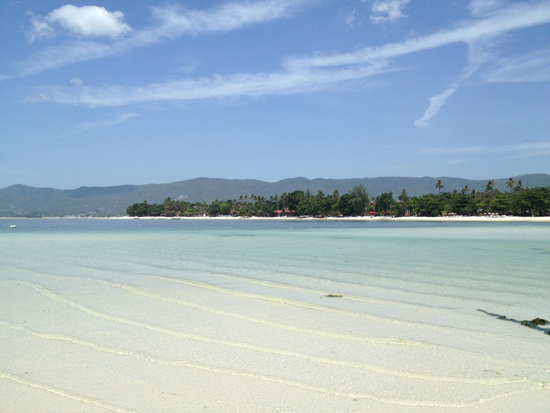 I will try in the upcoming weeks to describe the steps of my journey so you can travel with me: so many pictures and things to show you!!! I will also show you some snapshots on Twitter and Instagram so you can get the more unusual little insights. Buckle up… are you ready? (English translation by LN)
(To leave comments, return to FRENCH VERSION)