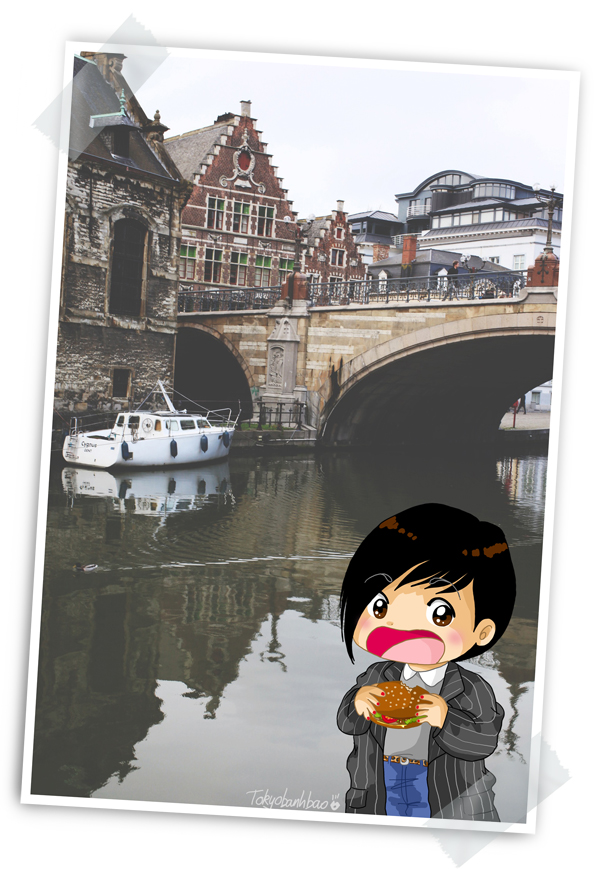 Let's wrap up our tour of Ghent with the food talk! As one of you said, belgian gastronomy ultimately comes down to the two best foods there can be: Fries and chocolate. Very true, but that's not all there is to it. Indeed, during the weekend, I discovered a number of other delicious belgian specialties! Let's all slobber over them together!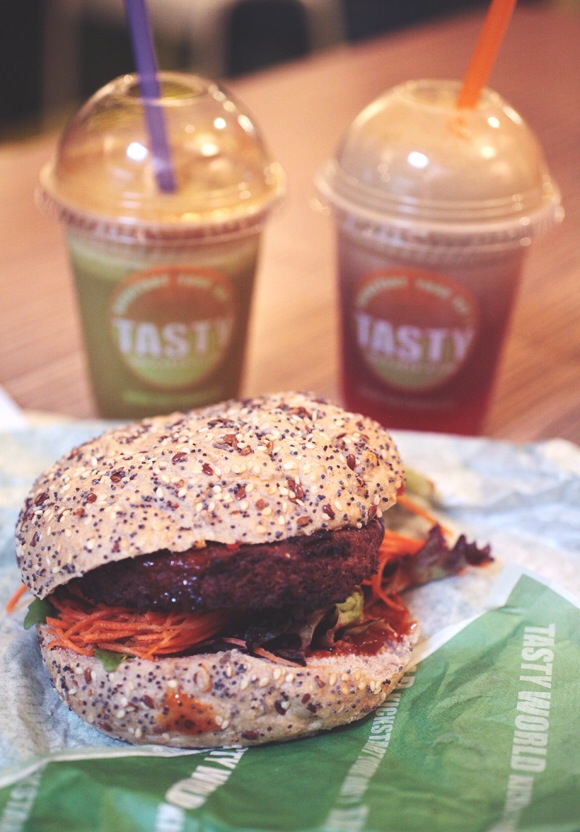 "Texas" burger (Veggie steak, barbecue sauce, lettuce, carrot, tomato)
TASTY WORLD (Hoogpoort 1)
 This is the ultimate feel good spot: they have top quality vegetarian burgers!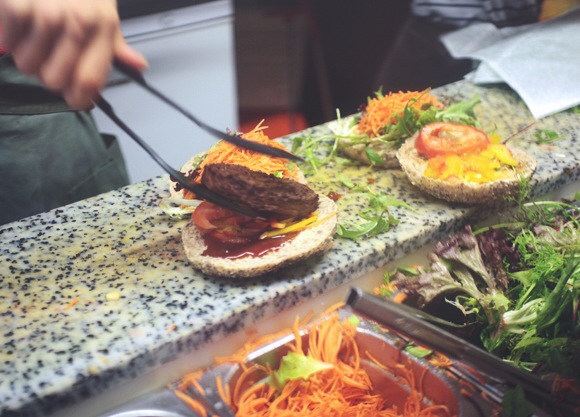 In 2009, Ghent proclaimed a "Thursday Veggie": during that day of the week, people try not to eat meat, in an effort not only to help the planet and the environment, but also in an effort to be healthier. I found the idea excellent, and I think I'll try to keep to the concept here in France.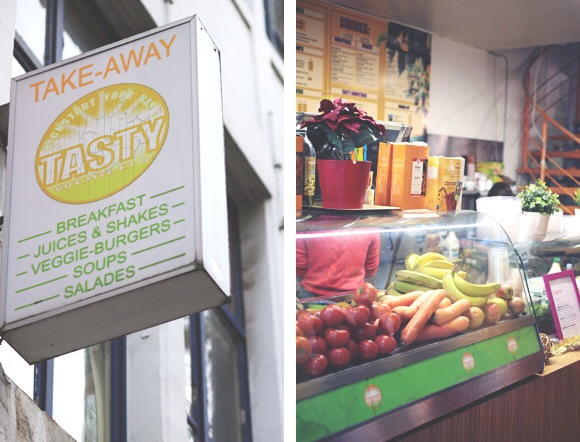 Not eating meat in this restaurant isn't really a problem, for the burgers are varied and delicious: I was afraid they might be a bit dry, but after choosing the Texas burger, I was amazed at how creamy the garnish was and how perfectly it blended with the barbecue sauce.
There are a number of menus to choose from, some of which with soup (totally feel good, what did I tell you!)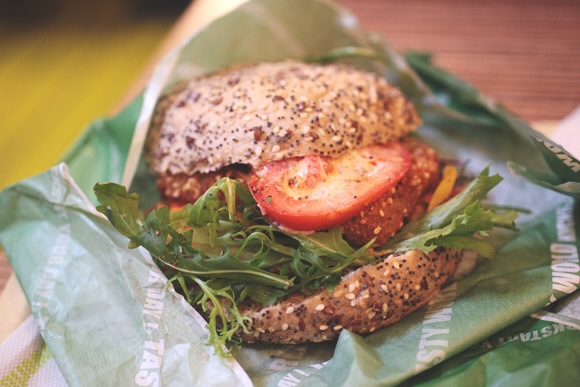 "Spicy" burger (Veggie steak "Souka", Red Pesto sauce, spicy herbs, tomato, carrot, pepper)
SOUPLOUNGE (Zuivelbrugstraat 6)
In the same veggie friendly vein, a canteen type restaurant with 4 euro menus, for which you get a bowl of soup (and toppings to choose from: parsley, cubed vegetables, cheese…) bread, butter and a piece of fruit. Just as good as when it's grandma-made!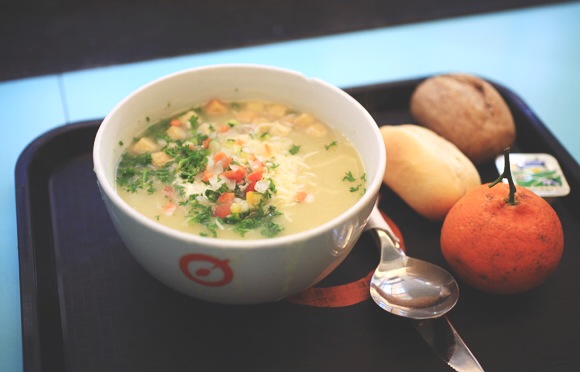 Soup of the day : Celery soup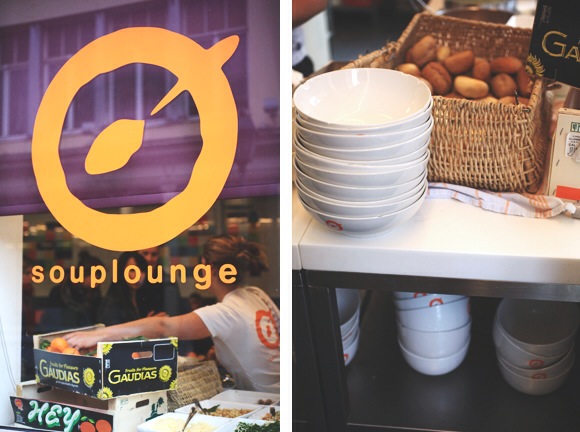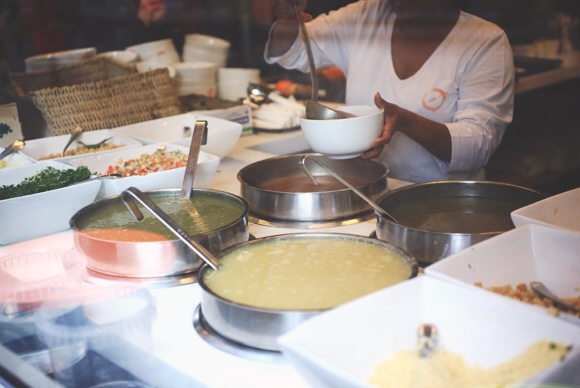 SANDTON GRAND HOTEL REYLOF  (Hoogstraat 36) 
That's where we stayed. On top of the ideal location (you can do everything by foot) the decoration was amazing (and the Christmas tree was still decorated! What luck!).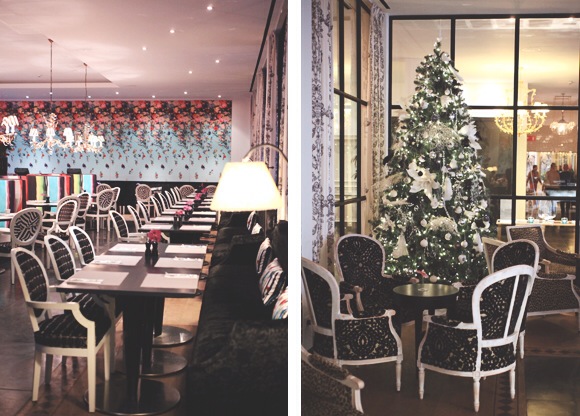 The breakfast buffet suited the size of my stomach, and I discovered the amazingly delicious Callas jams, with their original flavors. (but boooh – no time to bring any back!) : banana-chocolate, calvados caramel and apple, pear-fig and pine nuts….Yum!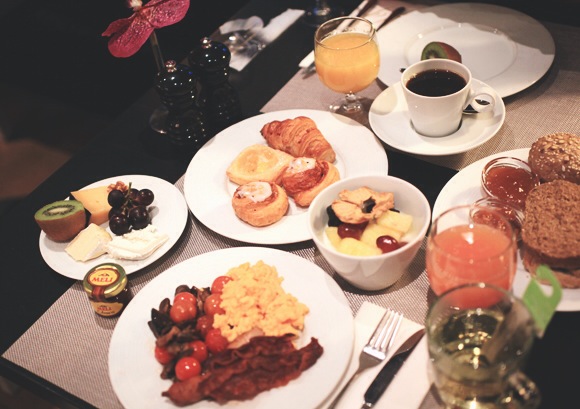 TIERENTEYN– VERLENT (Groentenmarkt 3)
What souvenirs should you bring back from Ghent? Mustard of course! It's made onsite and you can choose different containers to bring back the precious condiment.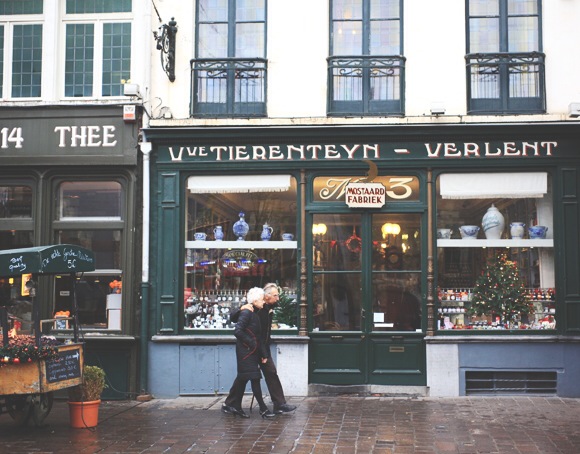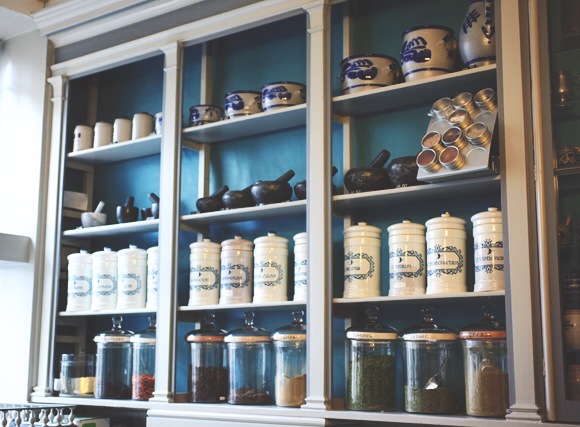 Next, the saleswoman will fill it by dipping her wooden spoon in a huge barrel filled with mustard. This means that there are a lot of hotdogs in perspective once I'll be back in France (only if it's not thursday though : you're still following right?)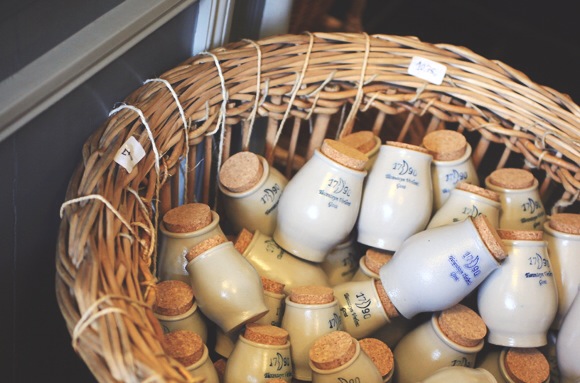 VOLTA (Nieuwe Wandeling 2b)
This is the place to treat yourself. The location was previously an electrical transformation factory, and now hosts a mecca of belgian gastronomy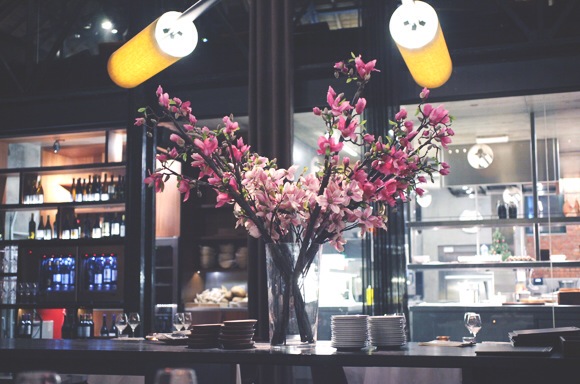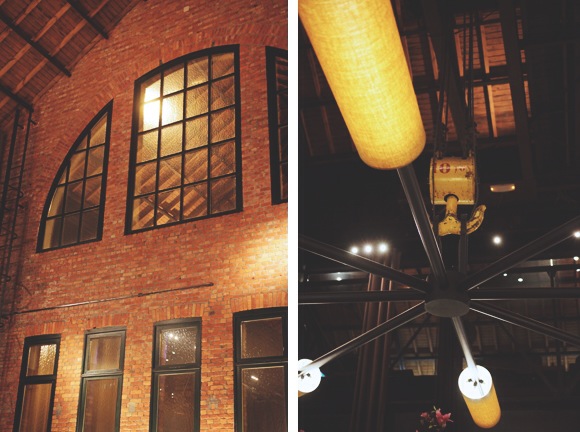 I chose the 65 euro menu (1 appetizer, 2 starters, 2 main courses, 2 desserts … and then you can basically roll yourself into bed to sleep it off), with an absolutely delicious bass tartar with sorrel couscous and melt-in-the-mouth meat. I won't detail each dish, but the pictures speak for themselves.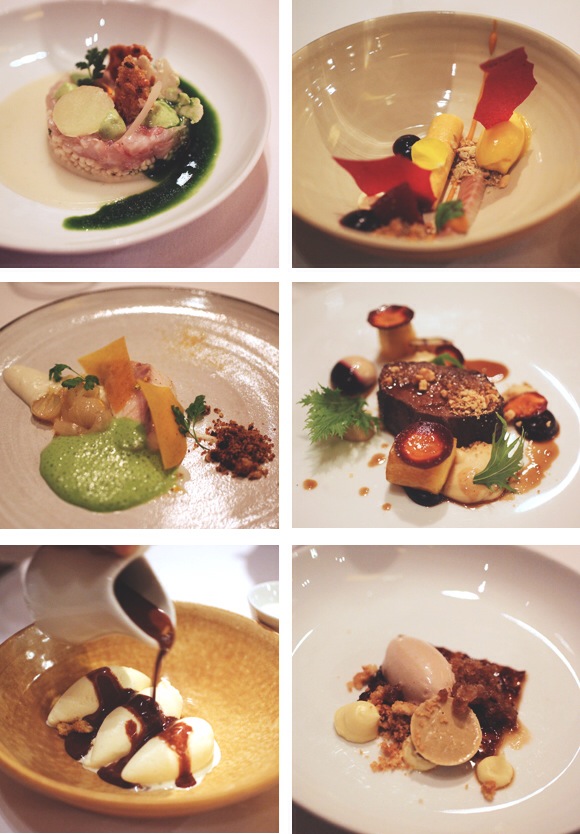 It's refined, and be it at the bar or in the restaurant, the atmosphere is all but posh and stuffy. It's perfect.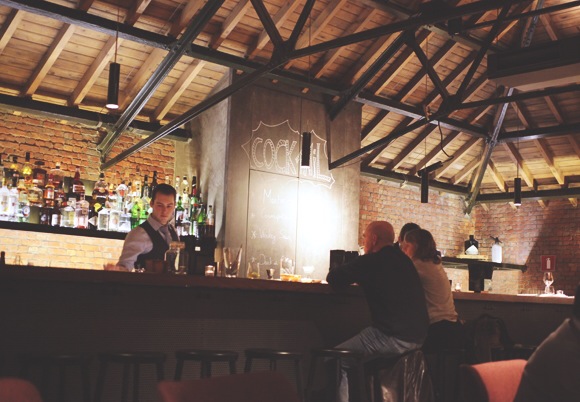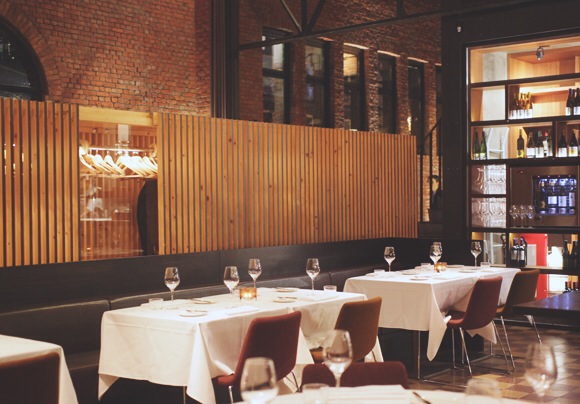 BELGA QUEEN (Graslei 10) 
This time it's a former grain warehouse! I can think of worse things in life than eating with a view on the Lys!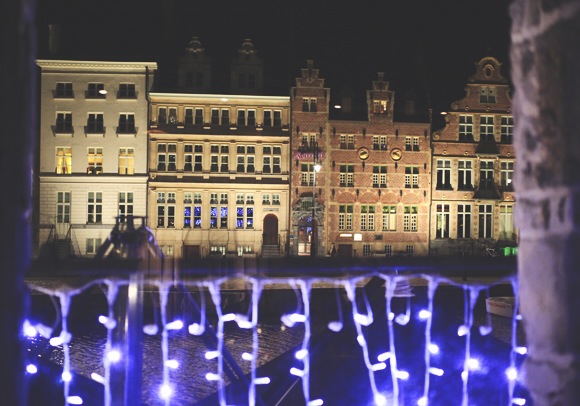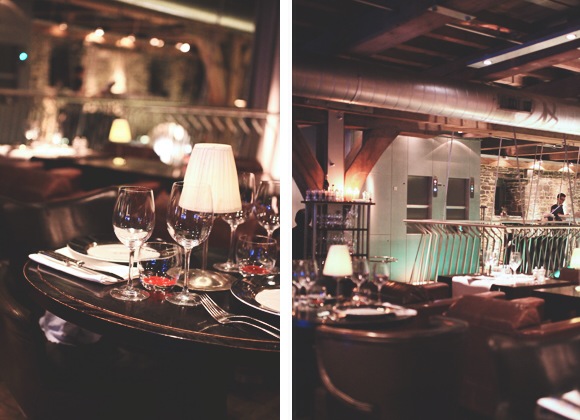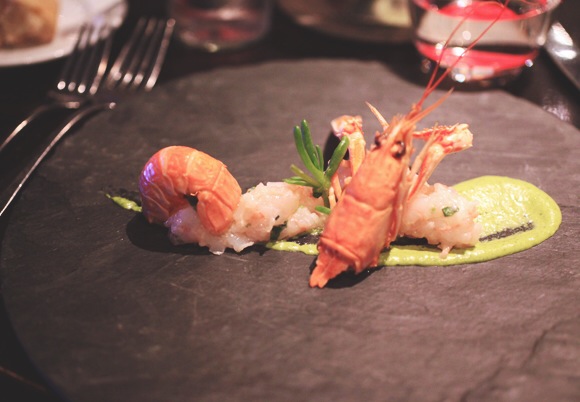 Here, the food is more "brasserie" oriented, but with local products (belgian products of course). You cannot go wrong with the yuzu crayfish tartar or the belgian Charolais beef tenderloin with fries.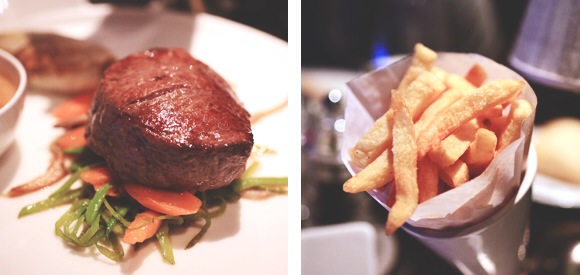 For dessert, I had the cuberdon icecream (a syrupy raspberries based belgian specialty). I didn't really fall in love with this hard candy – I found the texture a bit too gelatinous – but as icecream, I don't know why, it was delicious.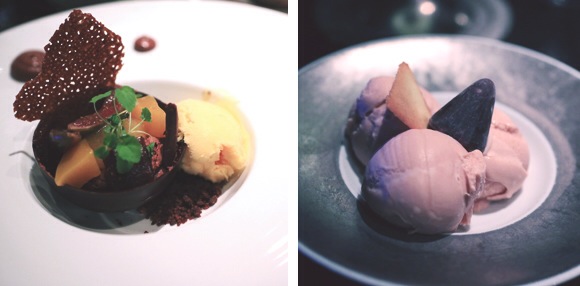 MAX (Goudenleeuwplein 3) 
The place to go for THE ultimate belgian waffle. It's like a distant cousin to our own "Mère Poulard" or "Ladurée", for you can immediately feel the constant incoming waves of asian-tourist (and I'm one to talk, right?).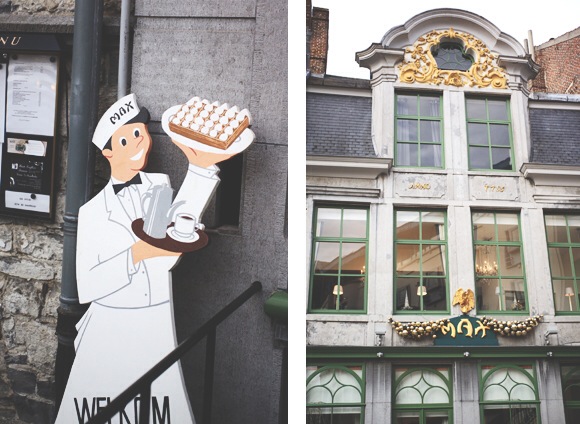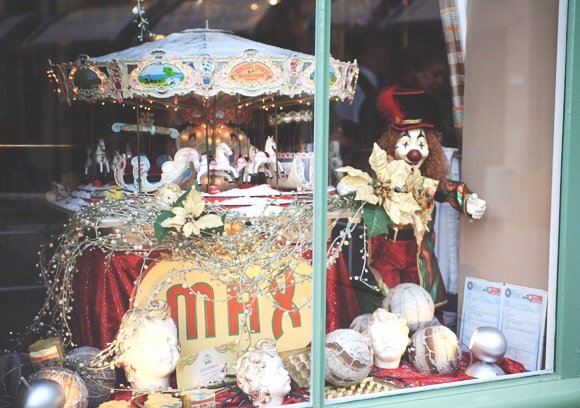 We tasted the 2 in-house specialties: the waffle and the apple fritter. Apparently the kitchen is open for visits, but I didn't go, I was too busy eating my waffle. So that's saying something!
ADRESSE BONUS : PINK FLAMINGO'S (Onderstraat 55)

A retro-kitsch bar, with a ton of vintage decor. The ultimate enjoyment: sipping a strawberry milkshake while listening to a vinyle record playing a crackling version of "cheek to cheek". (if possible, while being cheek to cheek with your S.O.) (English translation by Bleu Marine)