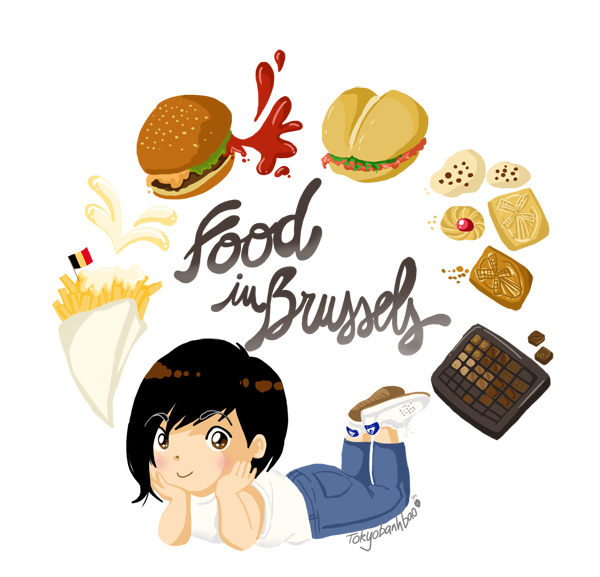 You had been waiting, and here they are! Belgium is always the perfect place for yummy temptations, as you may have noticed here, here or here as well.
Here are the addresses that had my tastebuds going mad during our weekend: Let's go!
FRUNCH at BIP
(BIP, Maison de la Région , 2-4 Rue Royale) It's not really a permanent address, but rather an event with DJ and food-trucks, every friday in Brussels, near the Place Royale.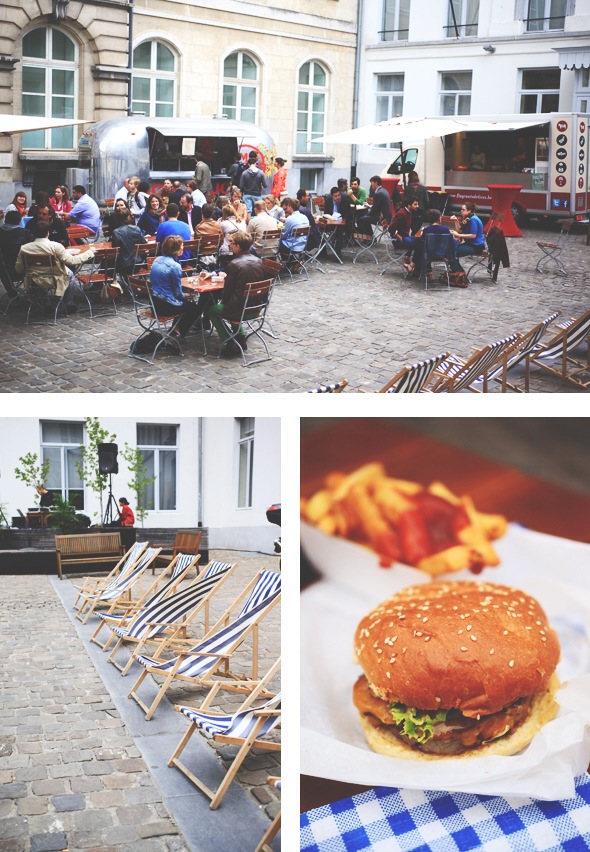 The trucks regularly change, which is a great way to make new discoveries during the summer days.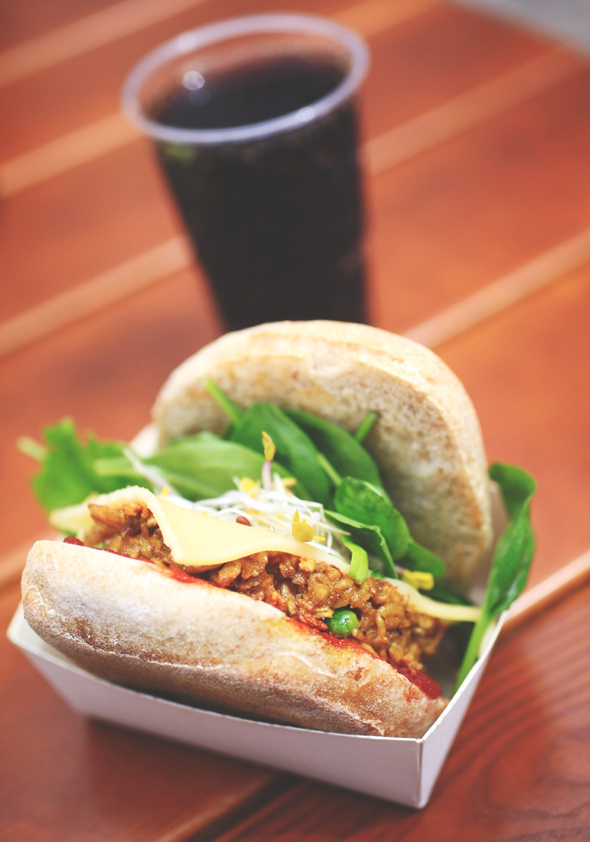 "Bigsin" Veggie burger

On this particular friday, you could find trucks specializing in burgers, bagels or veggies. My favorite was the last one, it reminded me of what I ate in Gent.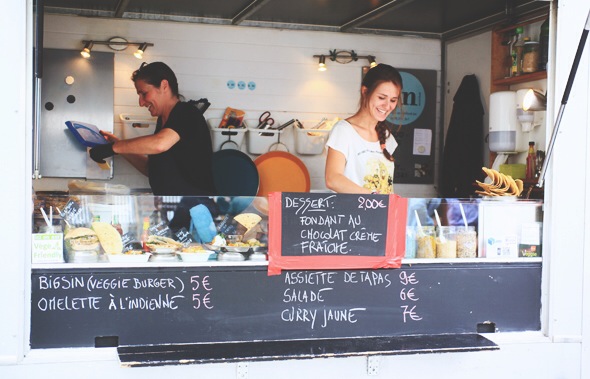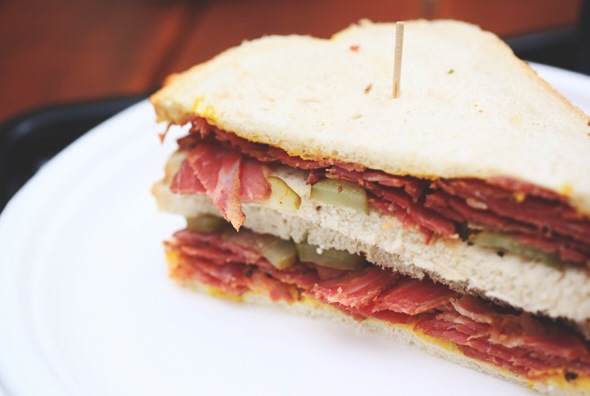 Pastrami sandwich

The place is pretty fun: you can cross paths with inhabitants of the city, abandonning their desks during lunch hour.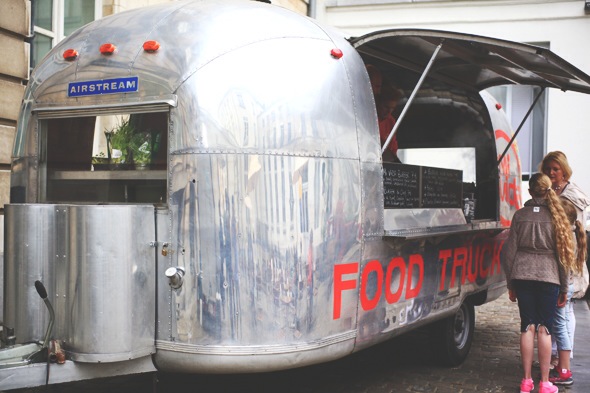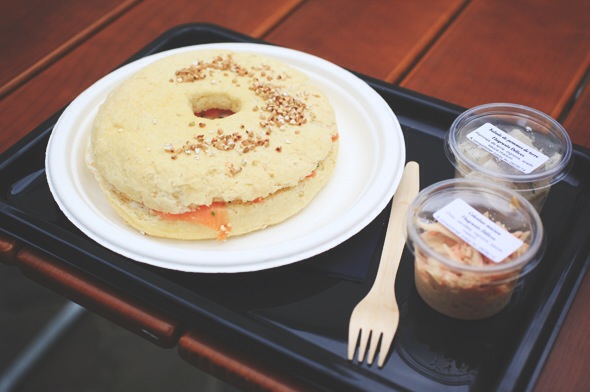 Homemade smoked salmon bagel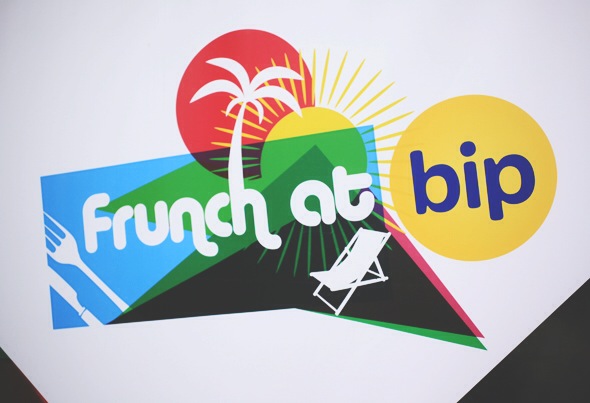 Note that it took me 2 days to find out why it was called Frunch…After hours of brain-raking, I found the light: FR(iday (l)unch = FRUNCH.
Thank God Robert Langdon didn't have me by his side for the DaVinci Code, I think the book would have been 10 times heavier, with the time it would have taken me to solve the riddles and enigmas.
PISTOLET ORIGINAL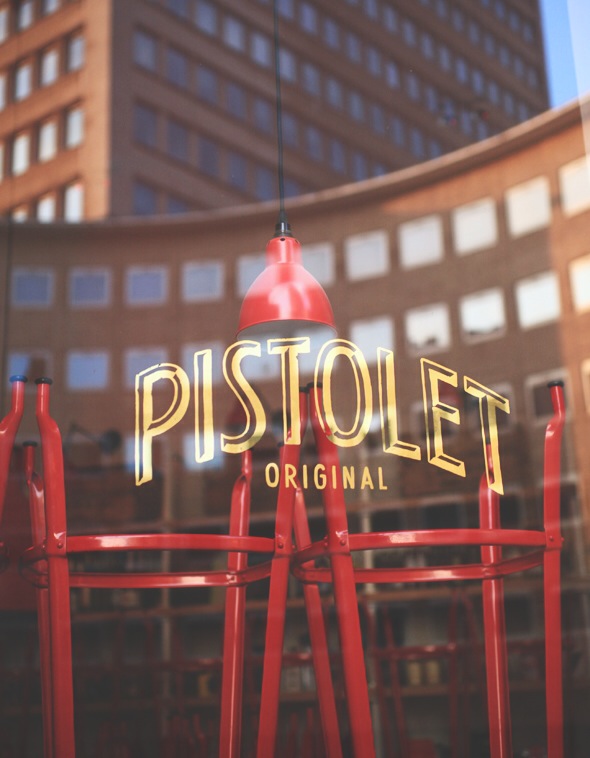 (24-26 Rue Joseph Stevens , Les Sablons) As you may notice, a lot of our meals were "on the go" during the weekend, for we wanted to make the most of our visits, rather than spend 3 hours in a restaurant.
We passed this place one evening, during a walk by the Sablons, and made note to come back the next day.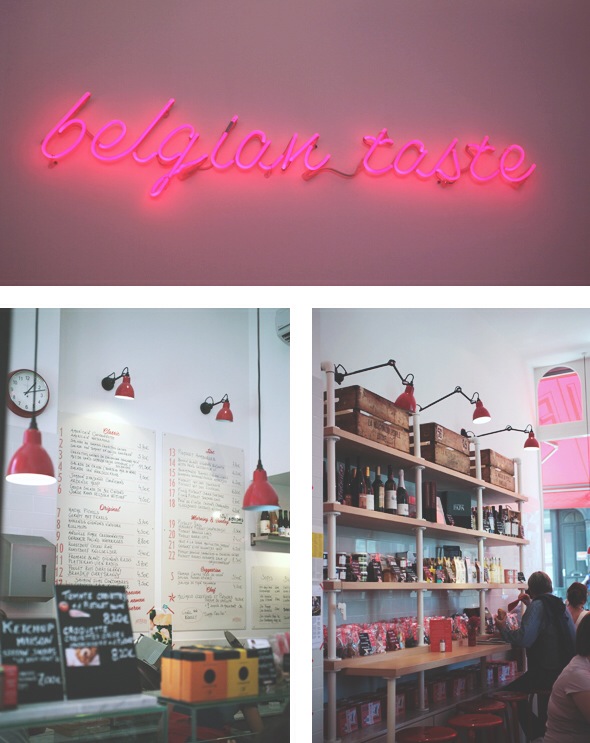 The pistolet is a sliced open belgian bread (let's say it looks like a plump rear end). There is an endless possibility of garnishes, and this place has made it it's specialty.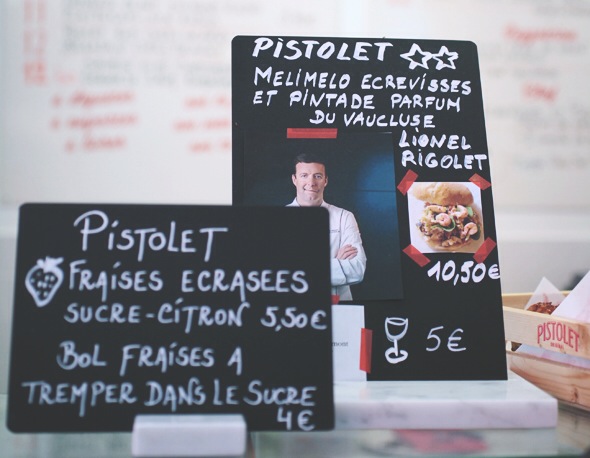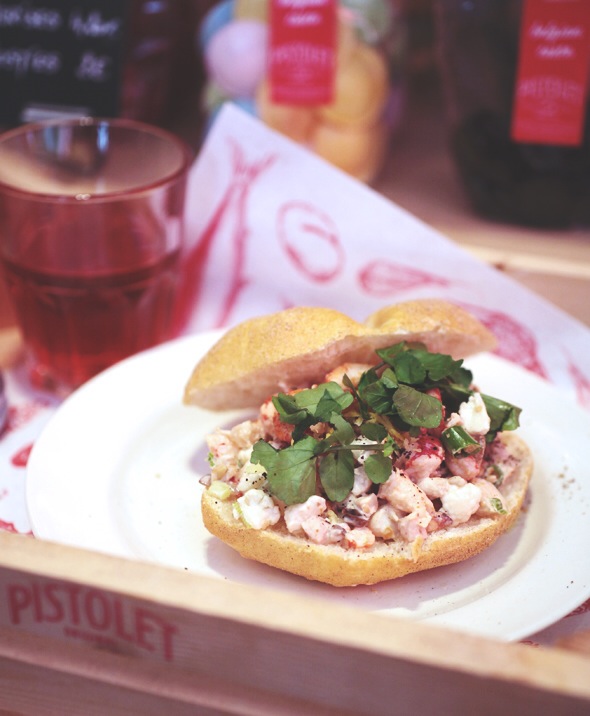 On that day we chose the herring pistolet, and the crayfish and fowl pistolet by Chef Lionel Rigolet.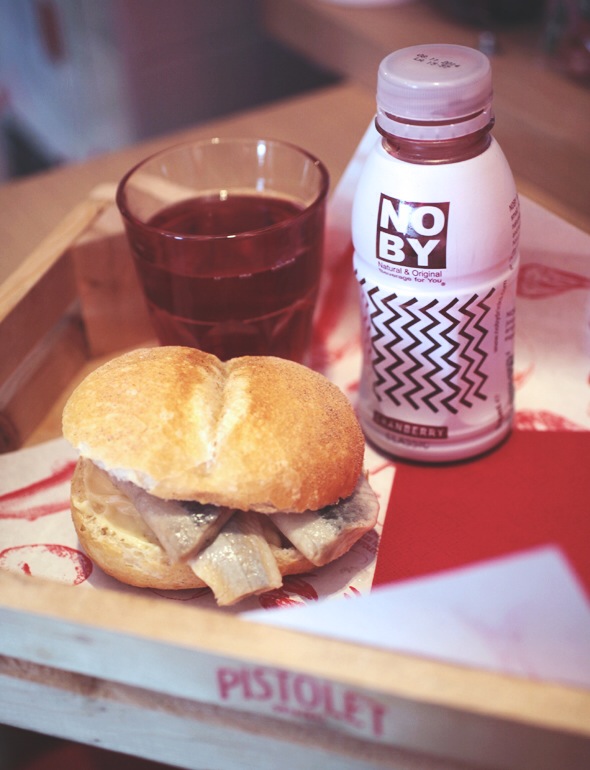 Verdict: I found the bread somewhat too dry, but the fillings totally made up for that little shortcoming. The blending of all the flavors was truly original, always balanced and terribly tasty for a sandwich.
That being said, I could easily have eaten at least 2 pistolets (and dessert) before being full (but I think I just might have a very large appetite) and the check would have ended up being pretty steep for the sandwiched aren't really cheap (7 to 11 euros for one).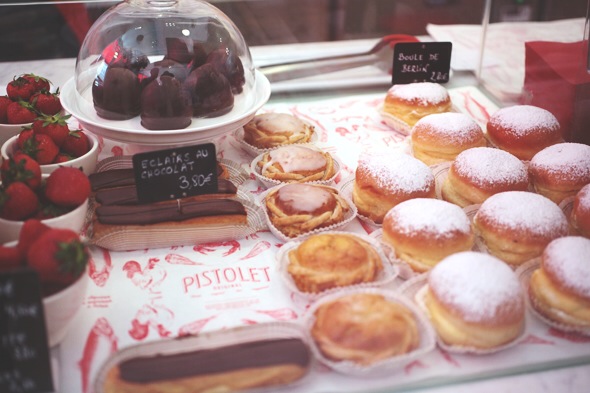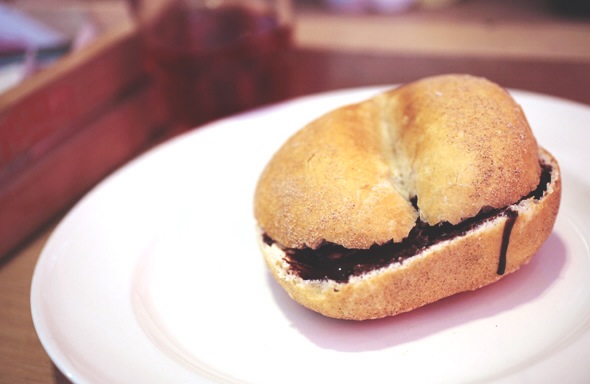 I still think it's something to do, be it only because the place is so cute, and the fillings are so yummy (and the pistolet filled with melted Marcolini chocolate … gaaaaaaa!). The neighborhood is pretty cool too, which is enjoyable.
MAISON DANDOY
(31 Rue au Beurre)  Let's talk snacks…but quality snacks, with my ultimate Brussels address.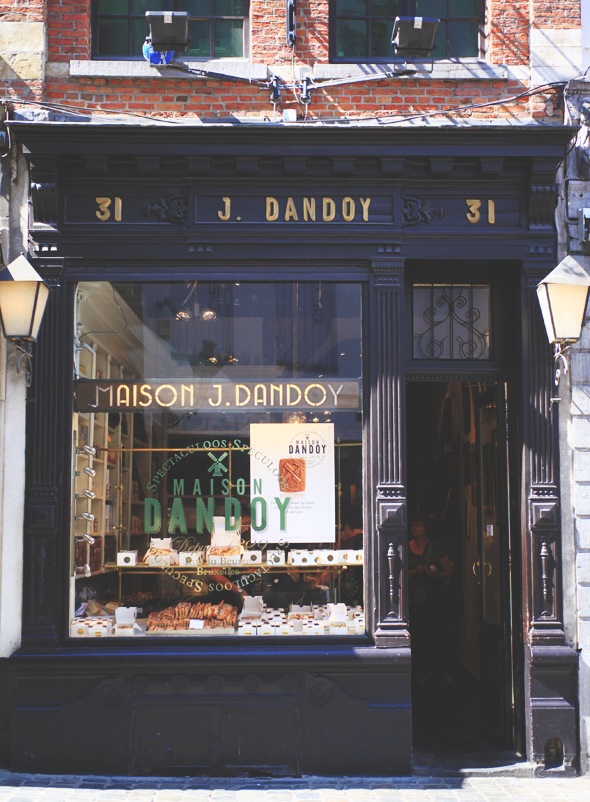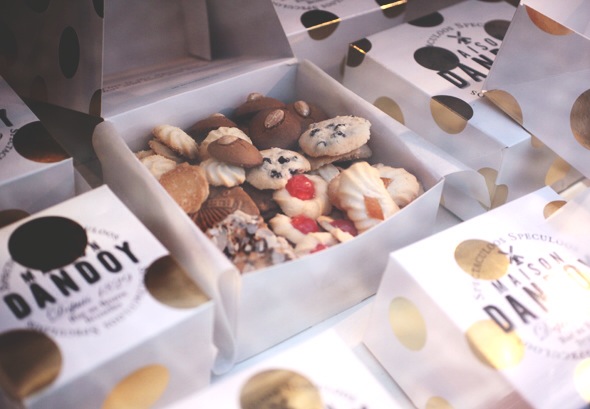 There are actually a number of shops in Brussels (3 I think), and this is where you can have the most delicious speculoos, biscuits and waffles…you know what I'm talking about: this intense happiness when you take a bite from a shortbread biscuit, and that when you're barely done chewing on your last bite, you reach out for a second one, already thinking about the third!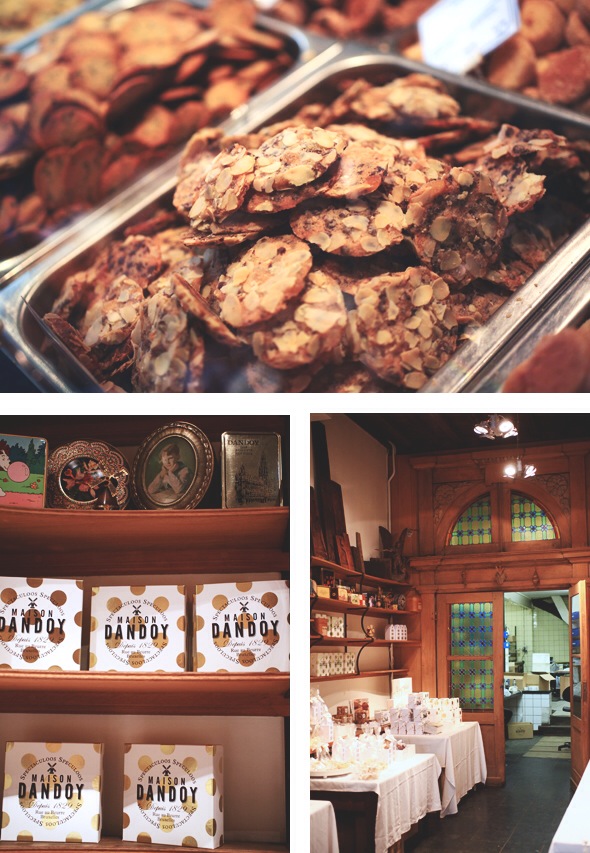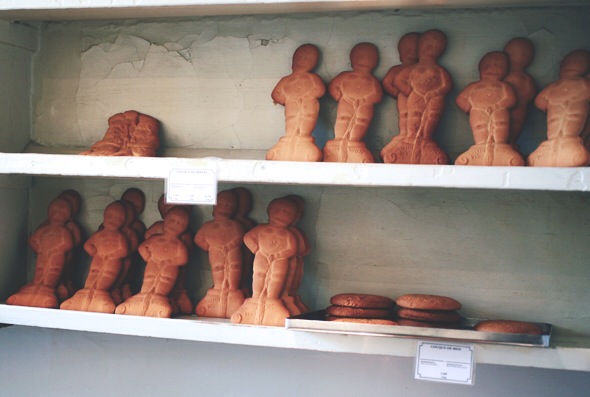 If only there were a shop in Paris, I'm ready to bet my backside would look like an XXL belgian pistolet, that's how much I loved it, so Dandoy, please stay in Belgium!
PIERRE MARCOLINI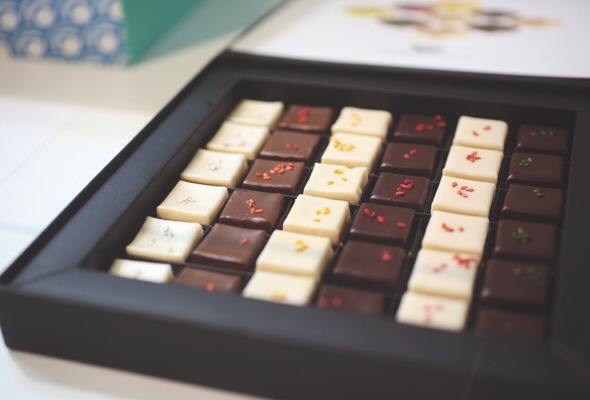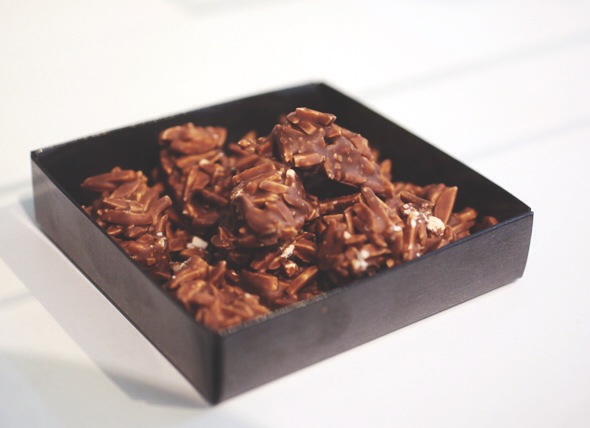 (21, Galerie de la Reine)  The famous chocolatier, who can also be found in France, but tasting his creations at the source gives it a whole new perspective.
Delicious, not too sweet, melts in your mouth…heaven.
MARY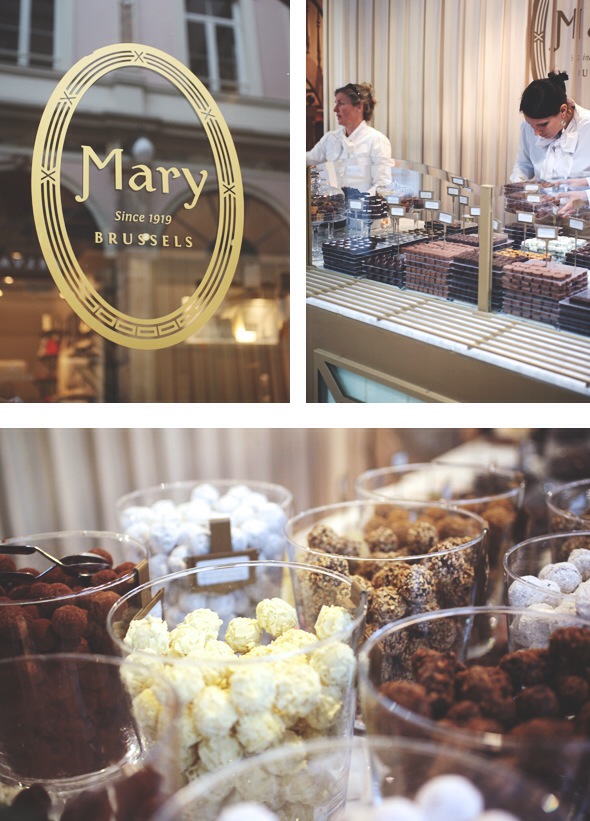 (36 Galerie de la Reine) Another great address, where I bought a limited edition box of sweets, revisited by starred japanese chef Kamo (Japan, yet again!) with sesame pralines, hojicha (grilled tea) tea ganache and other yuzu delights.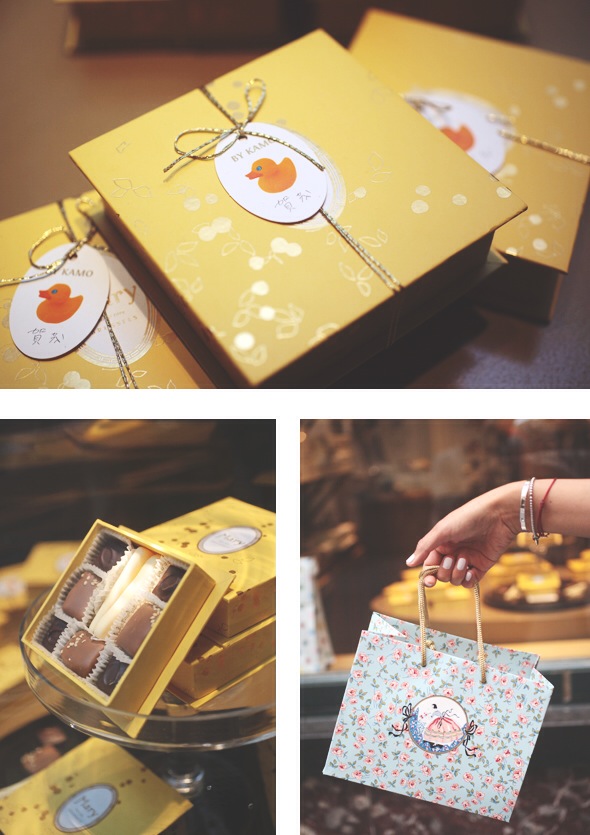 Adresses BONUS 
FRITUUR MAISON ANTOINE (Place Jourdan): For those of you who enjoy yummy crispy fries.
DE NORDZEE (45 Rue Sainte Catherine):  Seafood (especially oysters) to enjoy on the Sainte Catherine square.
LES FILLES (46 rue du Vieux Marché aux Grains): Brunch and tearoom (didn't have the time to give it a try, but it was recommended by 3 people who live in Brussels: I trust them! Let me know if you go!)
 There is one last thing I want to share with you, but it's more of an experience than an address per se …hehe! Stay tuned! (English translation by Bleu Marine)