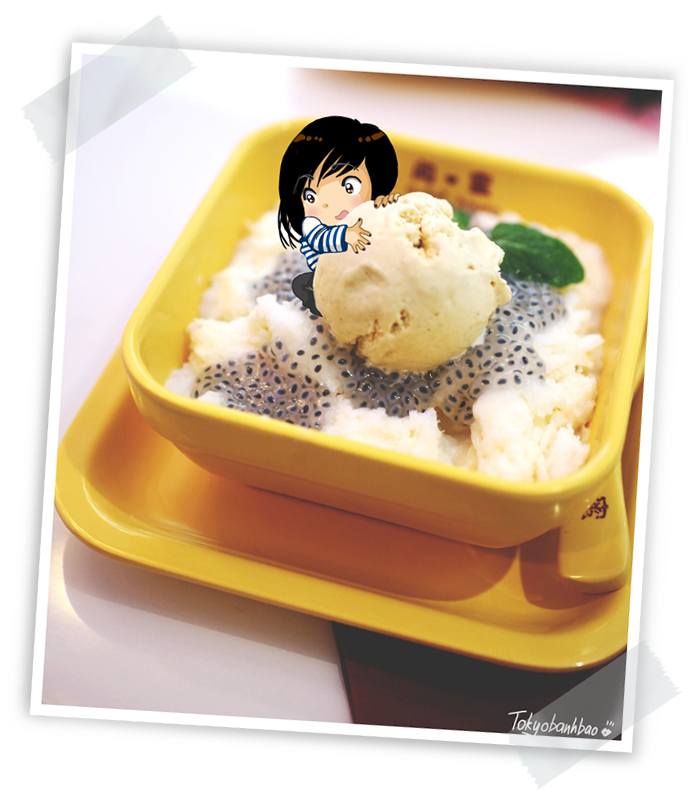 Here is an address for Hong-Kong desserts that I have wanted to test out for a long time after drooling on some Instagram pictures. If you are looking for a change in scenery or if you like the texture of those little tapioca balls in the bubble tea, this place should be of interest.
While I wait to go with my man, I went with my friend Lionel who is as curious as he is greedy for yummy things.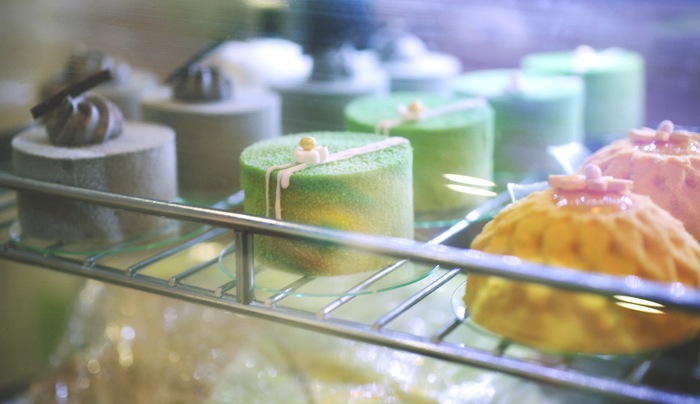 Cute & kitsch
Once we were there, let me tell you that I blended perfectly in my surroundings like a piano in a black and white room as we were exclusively in the company of young Asian girls.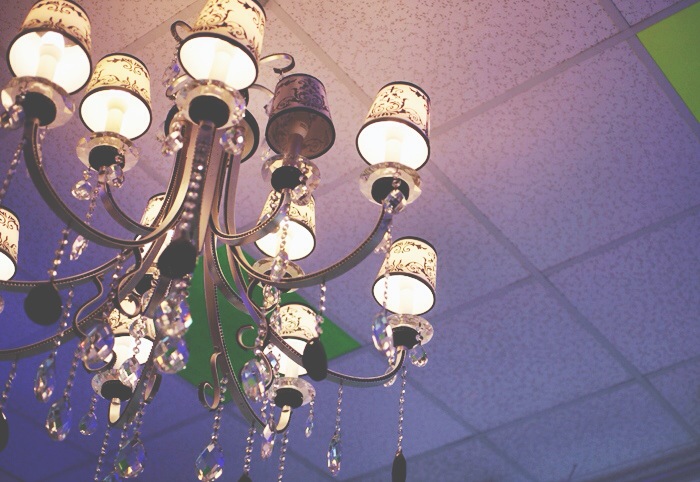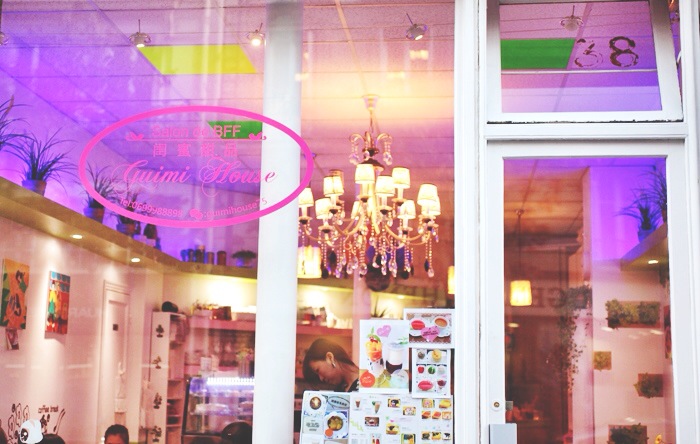 Once in, a strong odour of durian came to tickle our nostrils. This would tend to make most people who are not familiar with the smell run away, but for me, even though I am not the biggest fan, I am used to the smell which was similar to my parents fridge that ended up perfuming the whole house.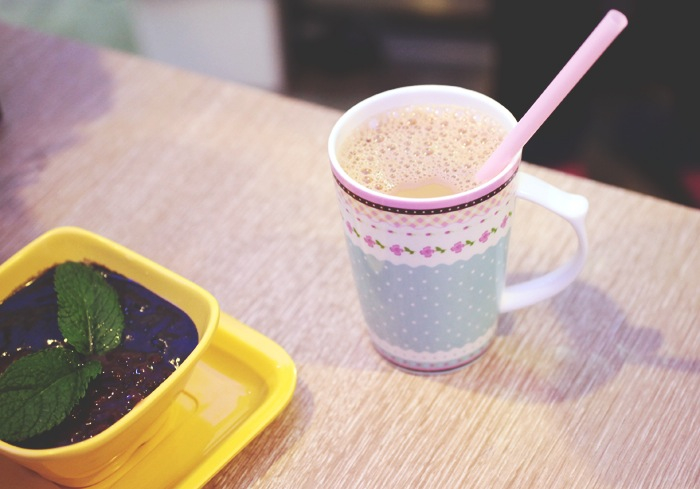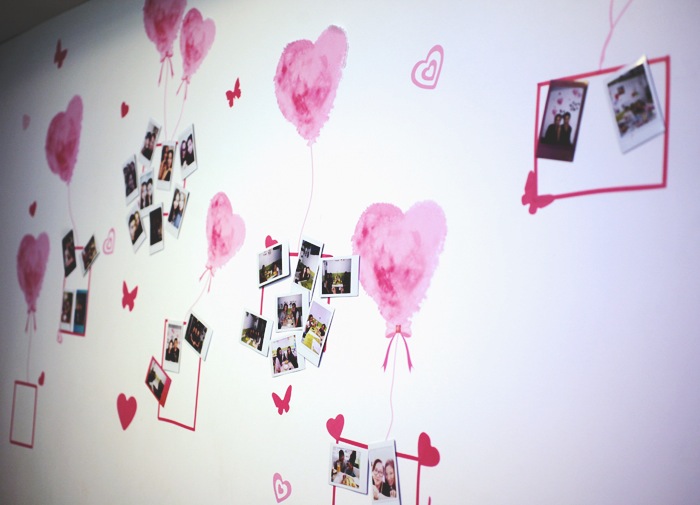 The decor is mid cute and mid kitsch: little soft pillows, pastel colours, crystal chandeliers: very "teen" effect. Anyway let's talk food !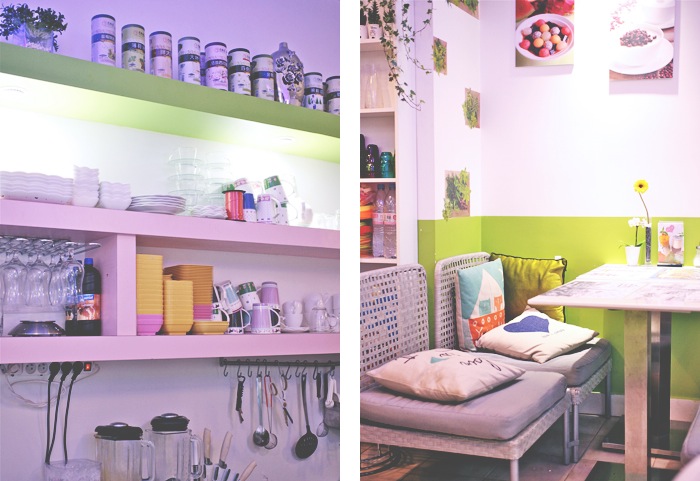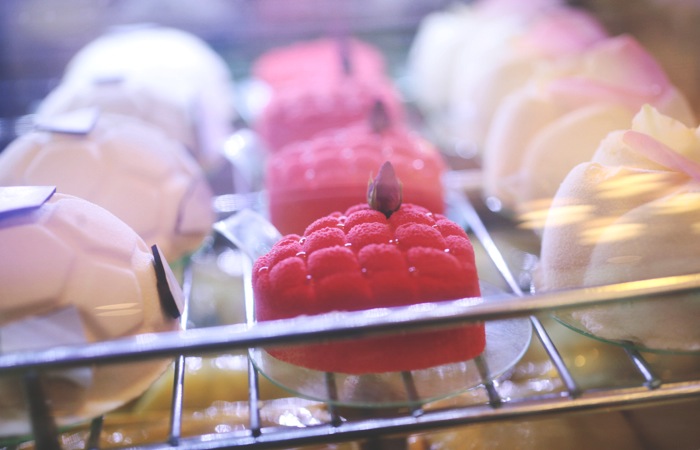 the desserts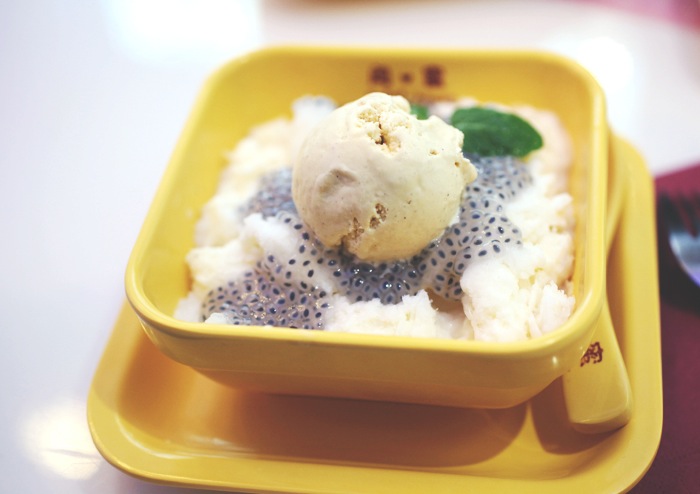 So I chose the Vanilla Island based with home made crushed ice milk, of flower grains mounted on balls of vanilla ice cream. I think it would probably be more appreciated in a steaming hot summer but this dessert of a rough texture is still very pleasant.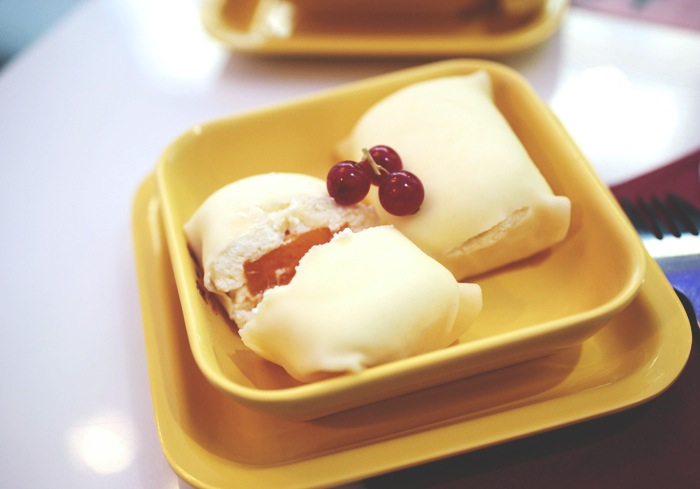 We then tested the mango pancakes quite different from our classic Brittany pancakes: the texture is soft and melting, stuffed with whipped cream and bits of mango: ultra light and delicious ! (For the adventurers out there, there is a durian version).
Next time I go, I will tempt myself with the impressive mango millefeuille, composed of the same paste, which looked succulent (judging by the girls in the table next to ours who looked like they were loving it).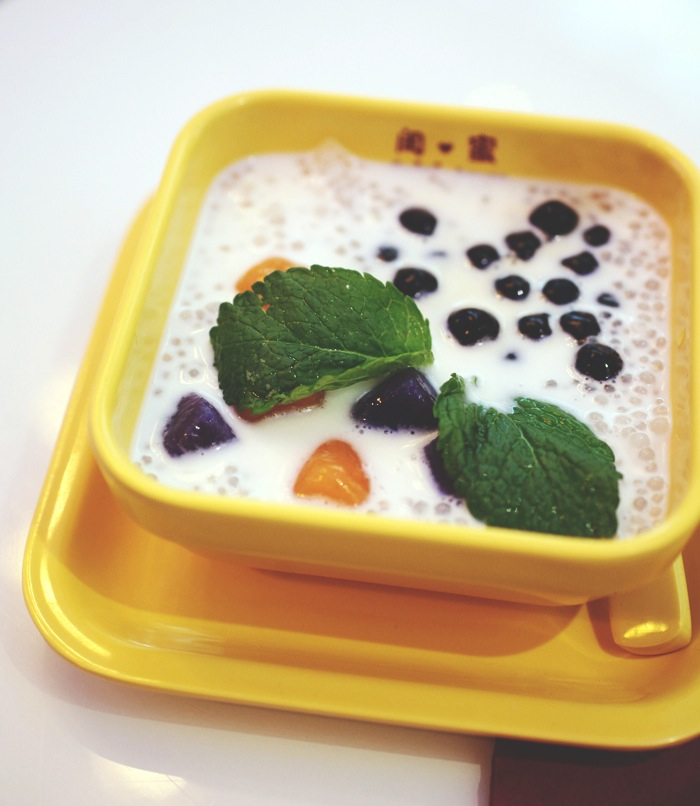 My sidekick of the day chose the Rainbow pearl: a duo of tapioca pearls, taro and coconut milk. The tapioca balls had the right texture, not too rubbery, not too soft (yes tapioca pearls are a real science). All of it not too sugary, perfect.
what else…
The cake shop also provides bubble tea and one of my favourite desserts that I tasted in Thailand (nothing to do with Hong Kong but anyway): the fresh mango with sticky rice and coconut milk. Other forms of tapioca dishes and trembling jellies are also present (about 5€ each dessert). In any case, I will need a few visits to discover the whole menu. "Guimi more" Britney said it, didn't she ? (English translation by TradIsa)
GUIMI HOUSE
38 rue de Turbigo
75003 PARIS
(Métro Arts et Métiers)