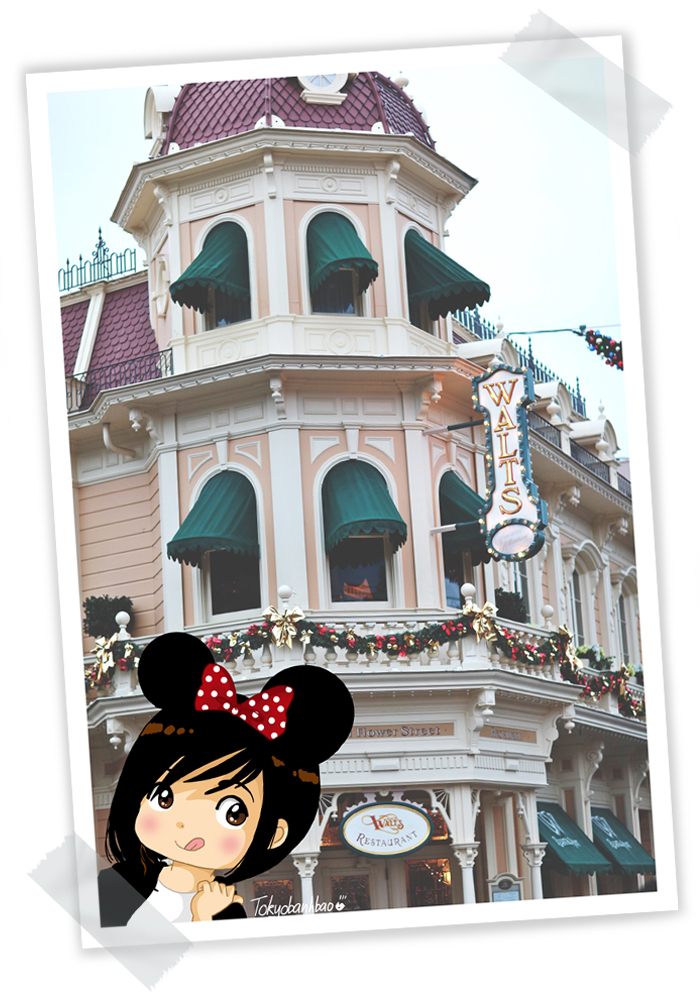 During my visit to Tokyo DisneySea, you might remember how amazed I had been by the incredible choice, creativity and quality of the food there.
All the more so that I had been disappointed quite a number of times by what I had had in our french Disneyland (Remy's bistrot, next to the Ratatouille ride is, in my mind, on the top step of the disappointment podium)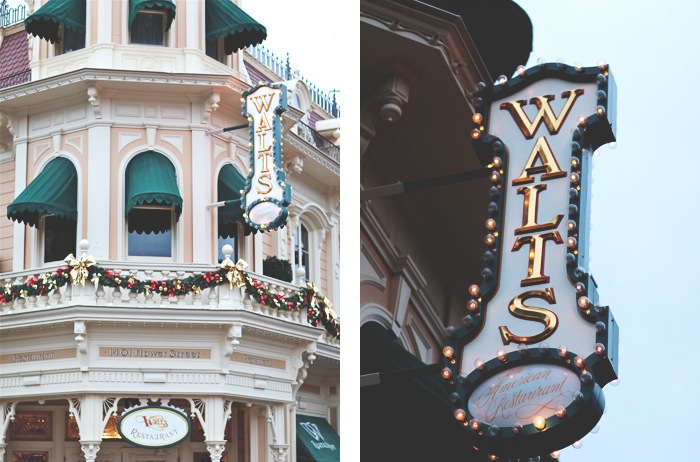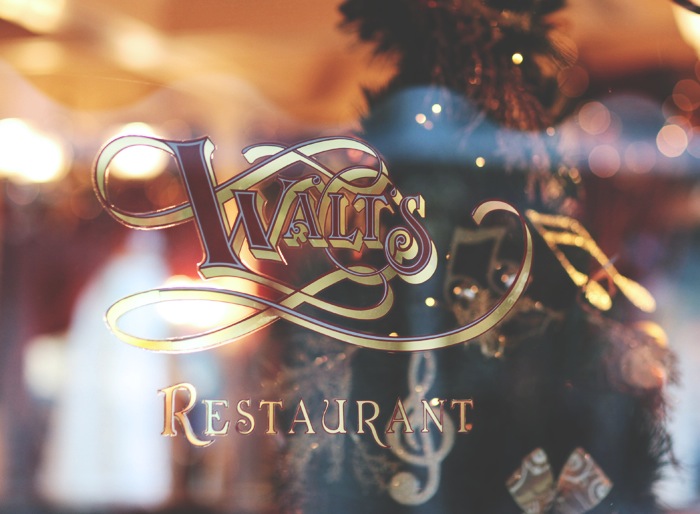 I was desperate to find a decent place to eat last weekend, and I got proof that japanese Mickey's good example could be followed.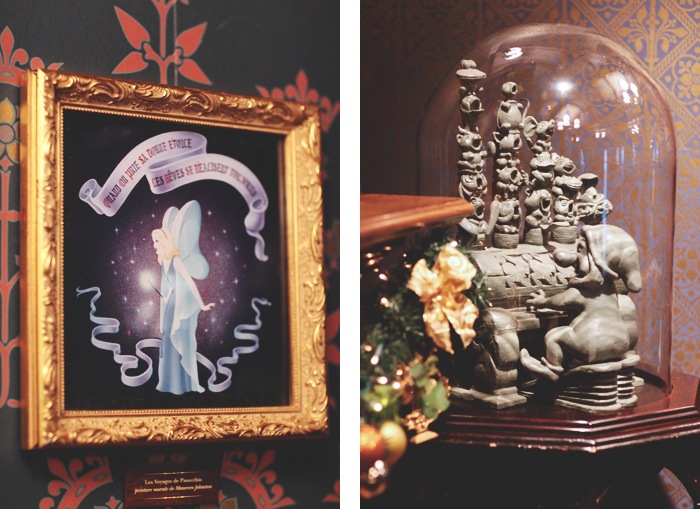 As my tastebuds were complaining on Instagram, some of you suggested I try Walt's, "the best in Disneyland Paris". Since I had time to thoroughly enjoy the park this weekend, it was the perfect opportunity to give your recommendation a try.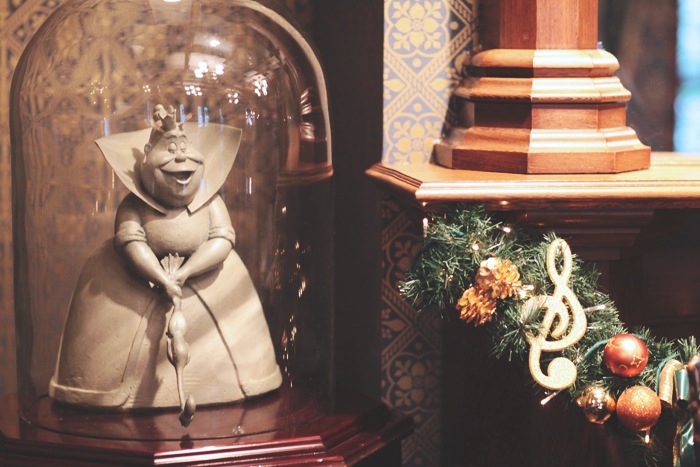 The restaurant, set in a victorian atmosphere, comprises of 6 different rooms, each representing one of the park's themes: Frontierland, Fantasyland and its castle etc…
We had made reservations that morning (highly recommended, if you can, book a few days in advance) and were seated in the Discoveryland room, which pays tribute to Jules Verne.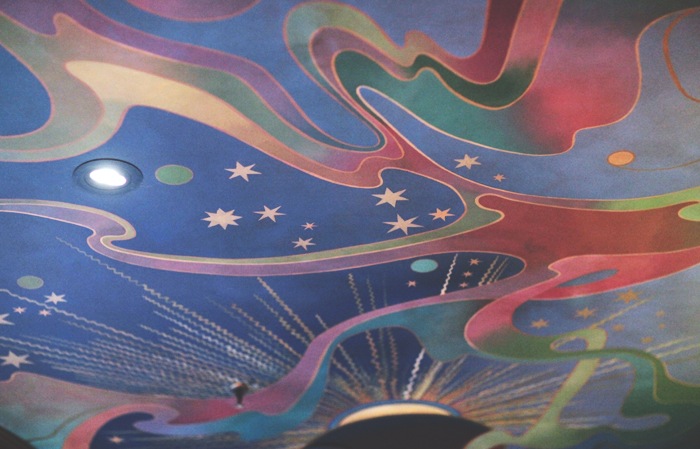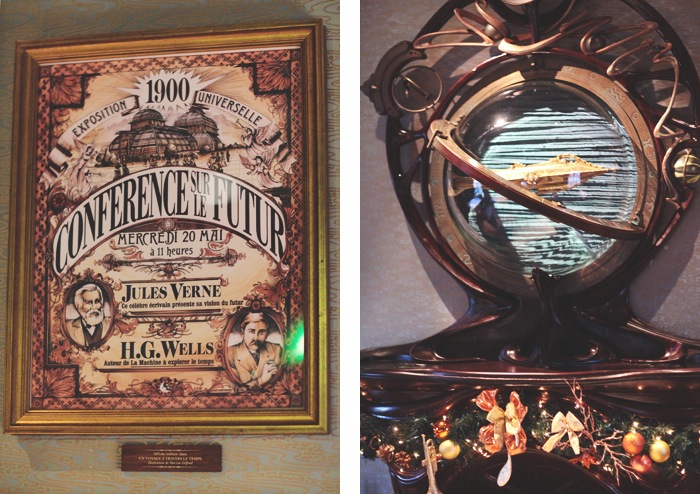 It's not really an everyday destination, so we chose a set menu. (There are two set menus: starter, main course and dessert, for 35,99€ or 42,99€). It's not really cheap (like everything else here in Mickey Mouse-land) but if it's good quality, it's ok by me.
There were 4 of us (amongst which Alix: can you guess what she chose?…Kind of easy if you follow her Instagram) so we tried to keep our choices varied, so as to try as many things as possible).
STARTER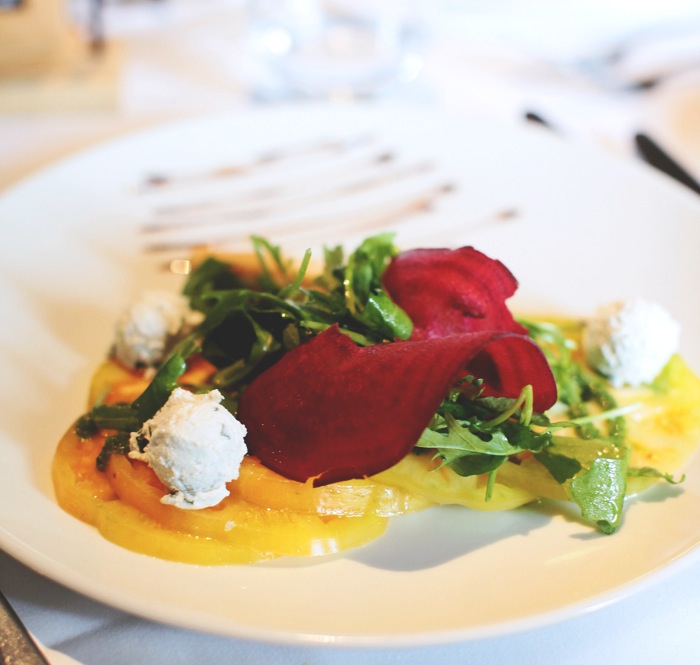 I chose the "Fraîcheur", with tomatoes, pineapple, pesto, crispy tof and goat cheese with basil. It was a nice surprise: the food was refined, as was its display on the plate. Pesto and pineapple was a great and refreshing combination, just like the title promised.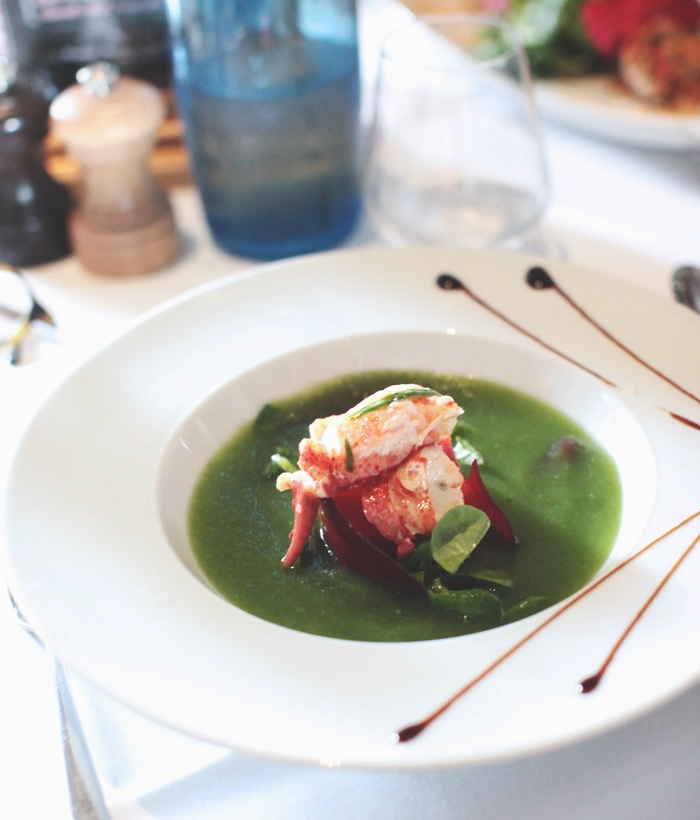 Next to me, my neighbor found the yellow melon soup, soy marinated watermelon and lime lobster medallion to be very tasty.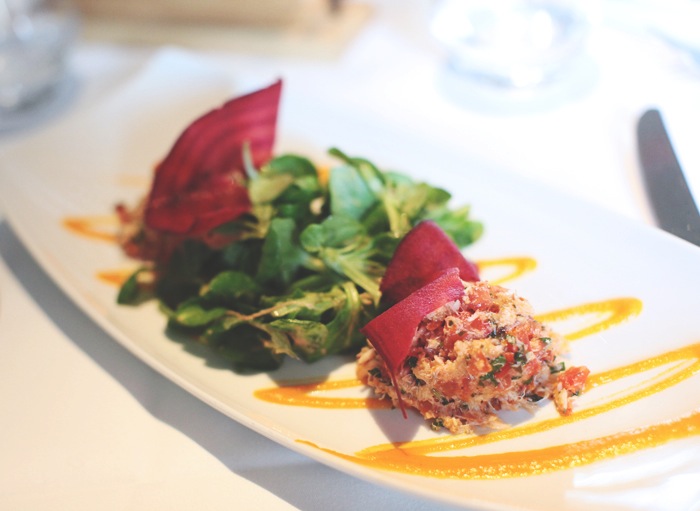 Other choices included the crab rillettes, with a carrot sauce and salad. I'll add that Sebastian the crab was not hurt in the preparation of this dish. Everything was refined and tasty, so we're off to a good start.
MAIN COURSE
The starters were just enough to work up our appetites.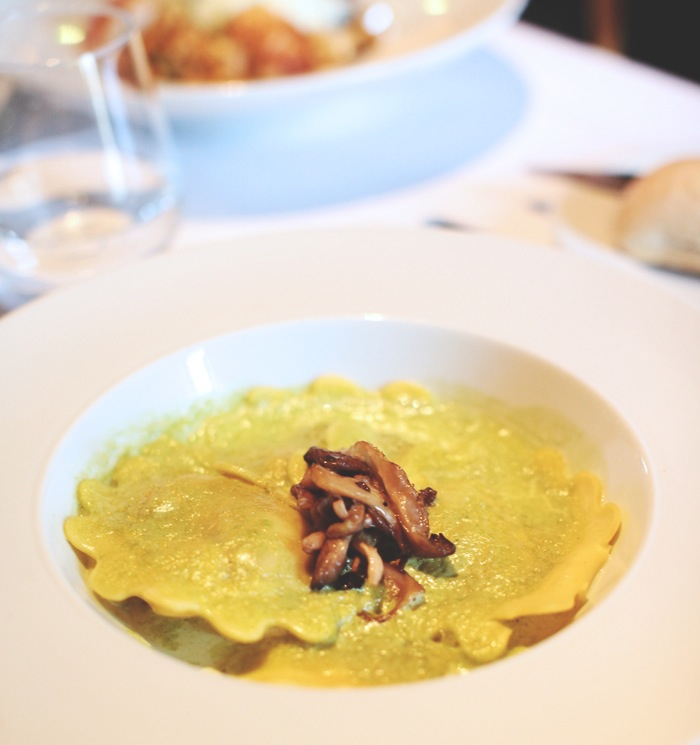 I chose the mushroom stuffed ravioli with spinach and oyster mushroom cream. It was perfectly seasoned.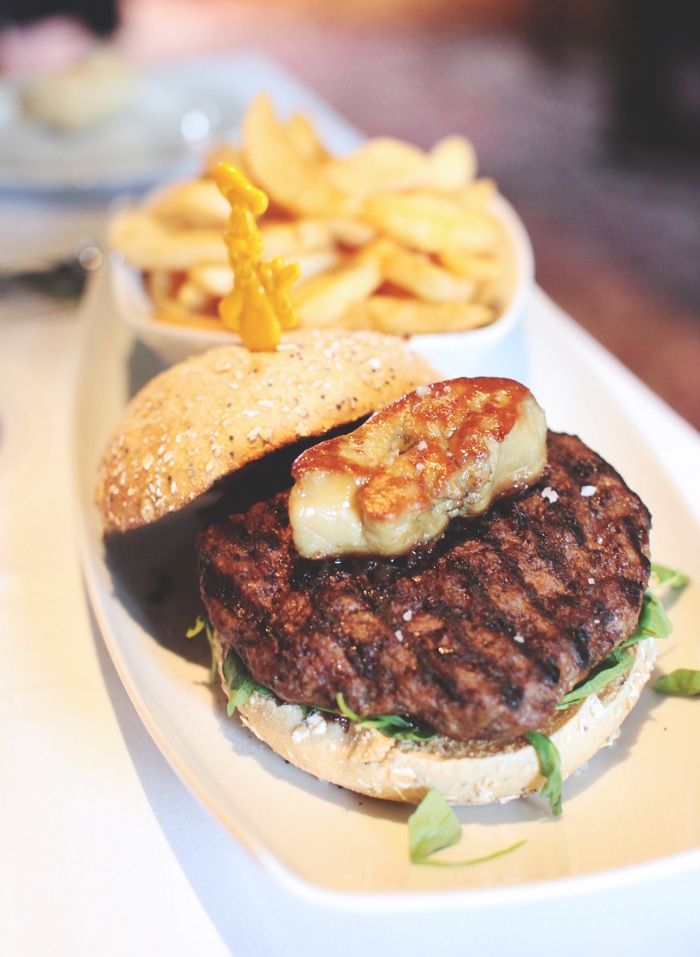 Two of my gourmet sidekicks chose the Walt's Gourmet burger, with seared foie-gras, pickled red onions, salad, fresh french fries and wholegrain bun. Compared to our diner the night before at Annette's (in Disney Village), the burger here at Walt's is undeniably of much higher quality, be it with regards to the bun or the meat.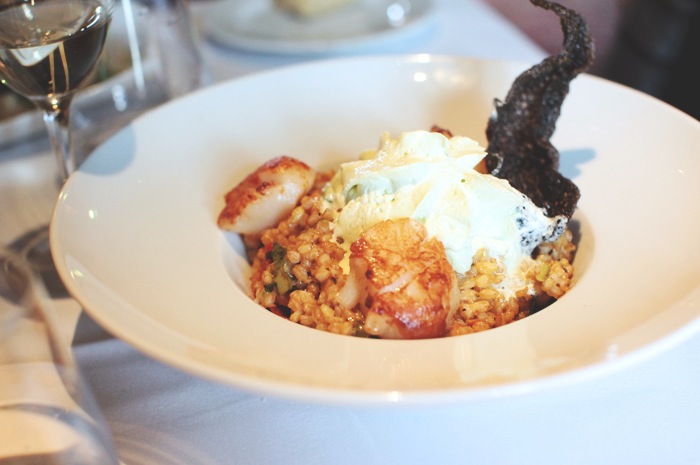 The other great "dish discovery" of this restaurant turned out to be the risotto-like spelt, with seared scallops and green asparagus emulsion. I heard a couple of muffled "Mmmms" as it was being eaten!
DESSERT
Up to now, we're close to total satisfaction. What about dessert?
I ordered the cheesecake, which for me is the typically "dangerous" choice: it's either light and wonderful like here, or has the gravity effect of the Tower of Terror ride.
Unfortunately, in this case, it happened to the the second option. The blueberry and disneyland honey cheesecake had sounded too good to be true on paper, and it was: too heavy, and the biscuit base was a bit too soggy…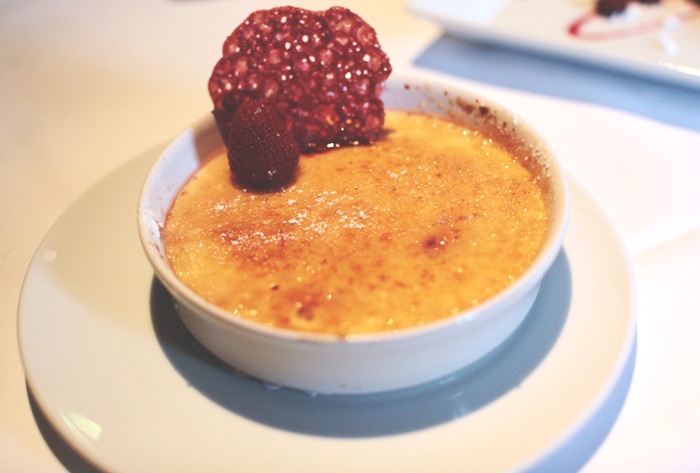 The raspberry crème brulée isn't sensational either: it's not gourmet enough, and you can't get a taste of the egg or milk.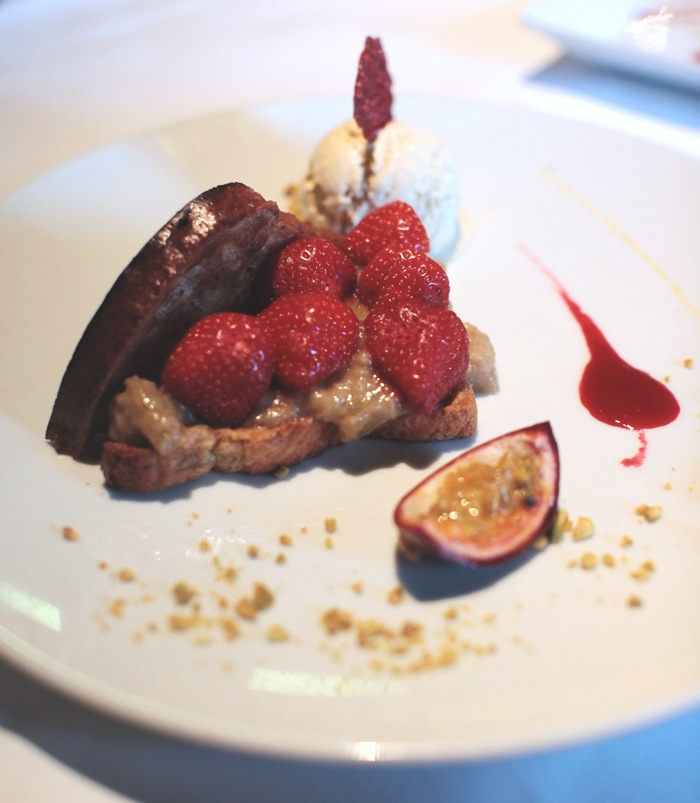 The rhubarb french toast with seasonal fruit (strawberries …. the seasonability is questionable right?!) and the vanilla ice cream isn't really up to standard. The french toast isn't "french" enough (not soaked long enough). So sad ….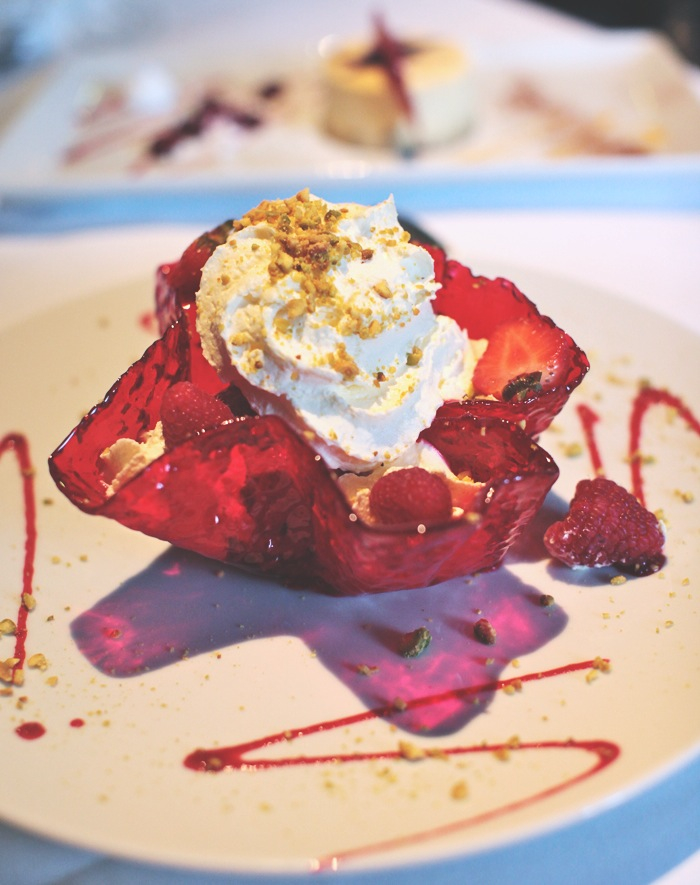 Of us four, only the person who ordered the bubble sugar tulip with sorbets and ice cream was quite happy with her choice: then again, ice cream isn't a very risky dessert …
ALL IN ALL…
All in all, I was very pleasantly surprised by the care given to the starters and main courses, but was disappointed by the desserts, who don't live up to the rest of the meal's quality. I'd recommend choosing a starter and main course menu (29,99€), and for dessert, either crossing the street for Ben&Jerry's icecream or buying popcorn in the park.
The great surprise in this restaurant was that we ended up having front row seats to the Christmas parade from our table (in the Jules Verne room), which was next to the window overlooking Main Street (hence the picture above the crowd): if you manage to book a table during the parade, you'll be at the forefront, kind of like a meal-show entertainment! Hehe, that's my tip!! (English translation by Bleu Marine)
WALT'S, AN AMERICAN RESTAURANT
Main Street
Disneyland Paris