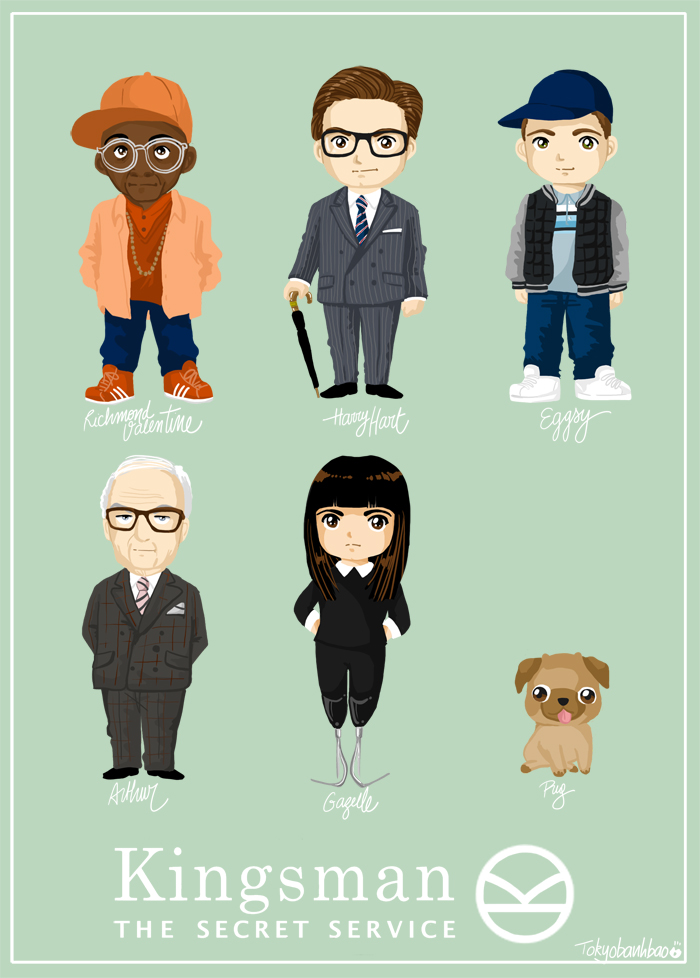 This particular film, I've been waiting for since autumn for it and there it is: I checked it out last week in a preview screening (it comes out on the 18th of February), and Matthew Vaughn and…Colin Firth were there (hiiii).
Like I said before, I hate reading film critiques and I never watch trailers for fear of being disappointed. In fact, what makes me want to see one film or an other, is primarily the casting (here, Colin Firth is to blame) and then the overall story (a band of English super spies : 2 details that get me hook line and sinker) and finally, the overall atmosphere and the music (Take That in the soundtrack, love it!).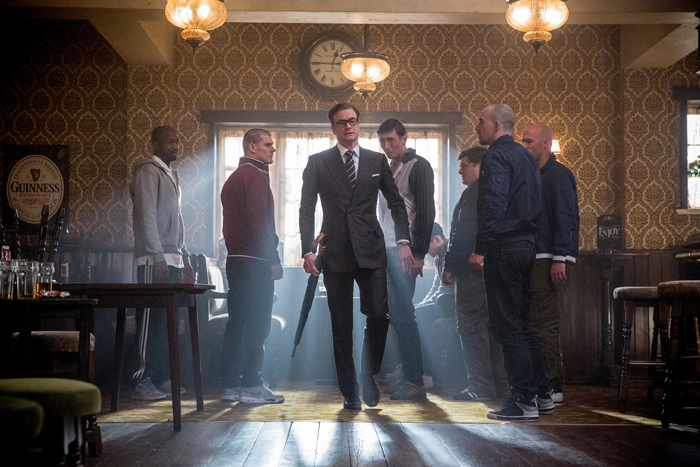 It is why I was waiting for Kingsman like the messiah. So I won't be revealing too much (except this little drawing of the main characters because after seeing the film, the only thing I felt like doing was draw !) but for me, I really enjoyed the script, the Tarantino style action scenes, the impeccable costumes, and the very British humour.
I wont spoil anything else but know that in this film, Colin is unlike anything we have seen before : very calm and collected and also a complete lunatic, and smashing cocktail that is very seductive.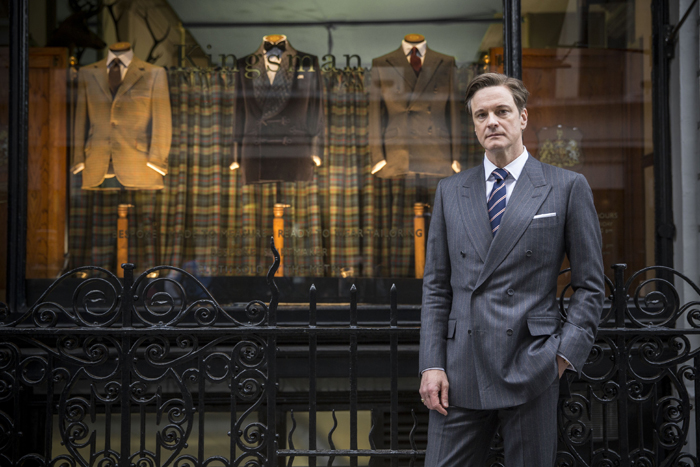 I can't wait to see this film again on Wednesday when it comes out to analyse it more and appreciate all the details.
This is here the link of the video "Questions and answers" with Colin and Matthew, filmed during the preview screening (to watch I think after having seen the film…or without the sound on so you can get your shot of Colin pre-film.)
And because I said I didn't like trailers, I avoid the issue by posting the clip for the Take That song called "Get ready for it" (There are only 3 of them left but I am still a fan) so you can get a grasp of the ambiance without the dialogues…and also because I have been listening to their last album non-stop but that's another story. (English translation by TradIsa)
Crédit photos: 20th Century Fox