A couple days ago I escaped to Val d'Isère, where I had been so charmingly welcomed last year for Valentine's Day… remember?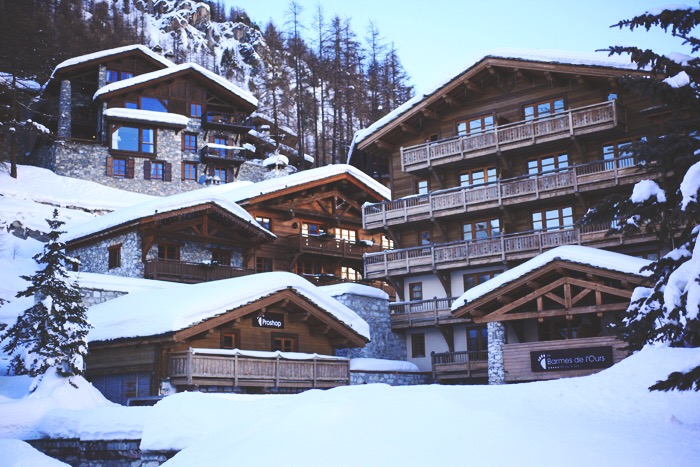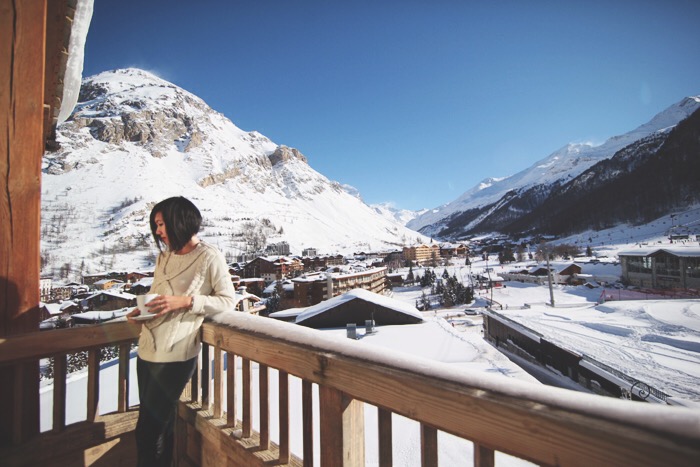 This time, the luxurious Hotel Spa "Les Barmes de l'Ours" invited me to rediscover Val d'Isère from a new angle. Which is how I ended up spending a couple of wonderful days in this luxurious haven.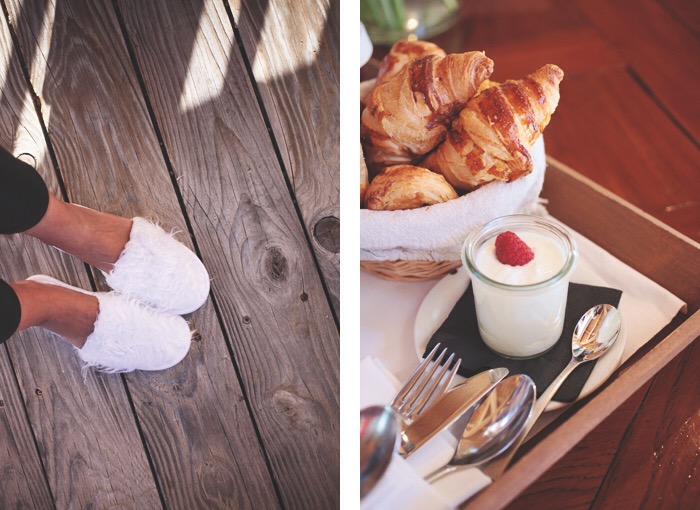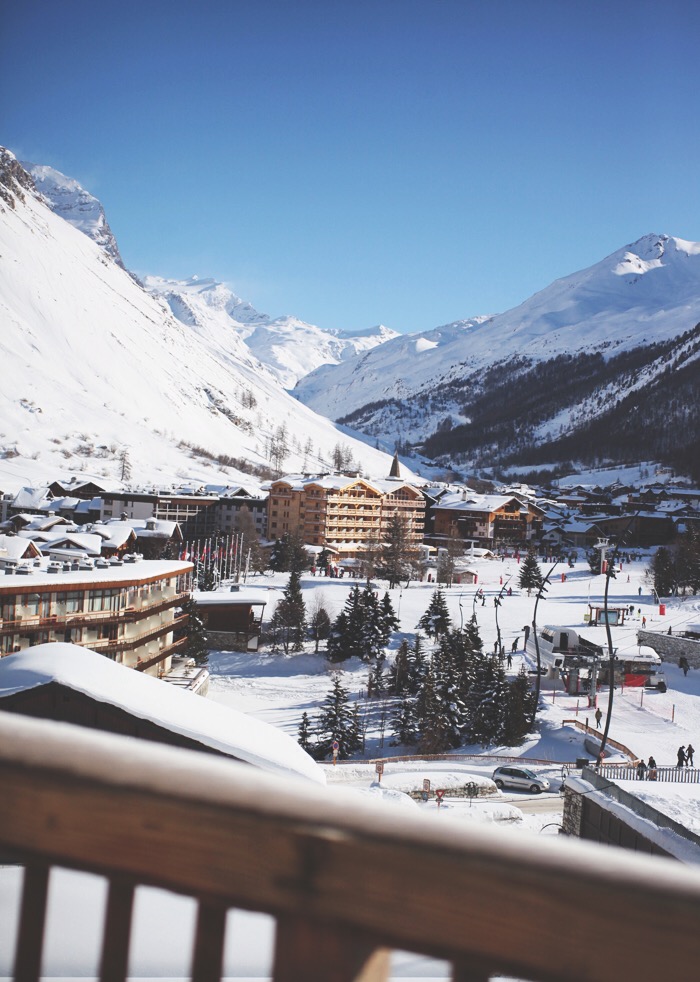 I will try to take you on a small tour over my next couple posts, and describe my activities (involving good food, leisure and… wait for it … sports!) to give you a clue as to what it felt like to discover this exceptional place.
A cozy winter haven
But what does "Barmes" mean anyway? It's simply the cave in which bears hibernate over winter (although I was told that he doesn't spend all winter sleeping – he actually steps out every now and then: to ski, surf and take part in a couple of dance parties … the works, you know?).
Which is why during these couple days of hibernation, I stepped into the bear character to make the most of our stay in this beautiful place.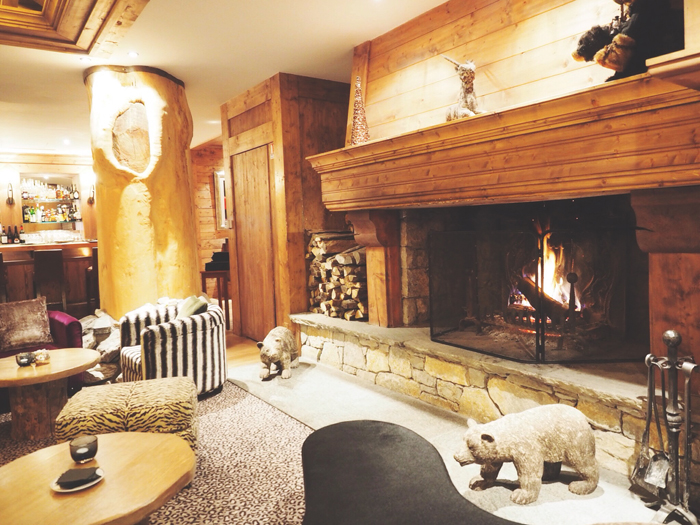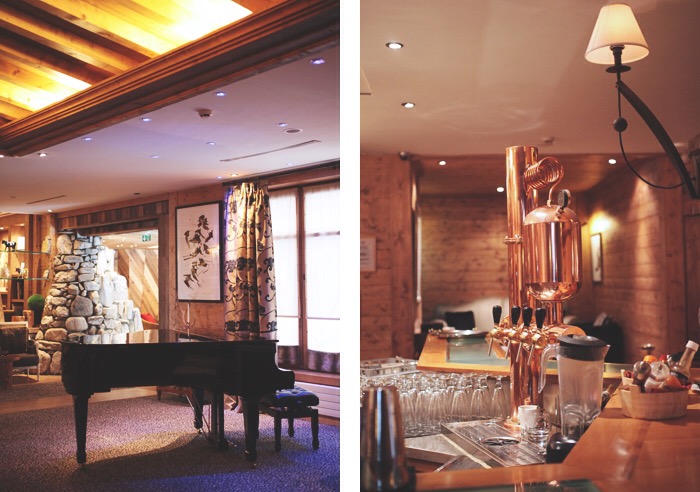 Decoration-wise, this hotel looks more like a huge family cabin than a bling-bling palace, and I'm much more sensible to that type of style.
I believe luxury is best highlighted through simplicity. And in fact, in this kind of place, people expect exceptional service and comfort, without it being too ostentatious. That's my idea of real luxury.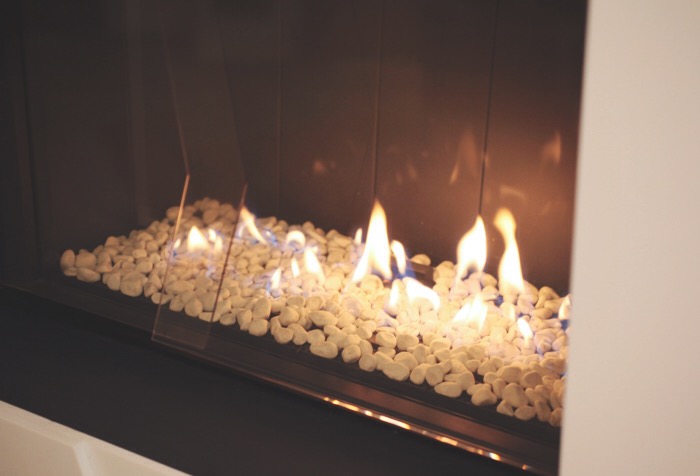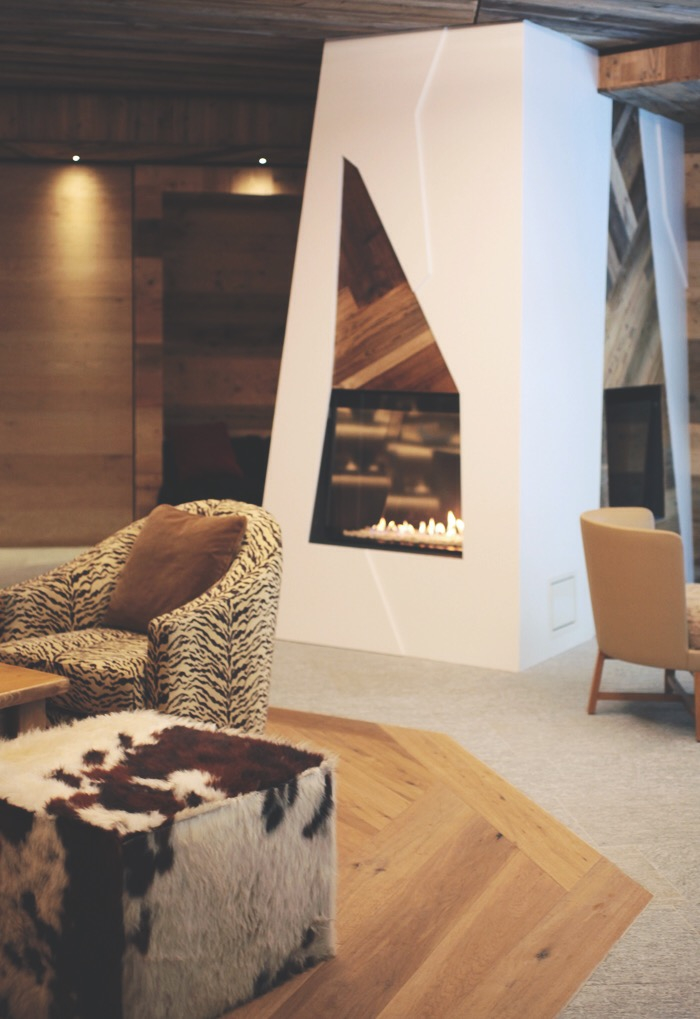 With my man-bear, we spent a lot of our evenings in the cozy living-room, in front of the crackling fireplace, sipping delicious cocktails while listening to musicians play cover songs of Lorde or Simon & Garfunkel.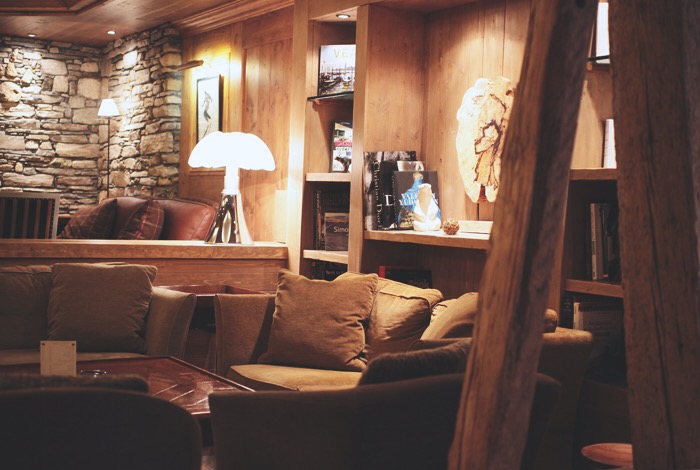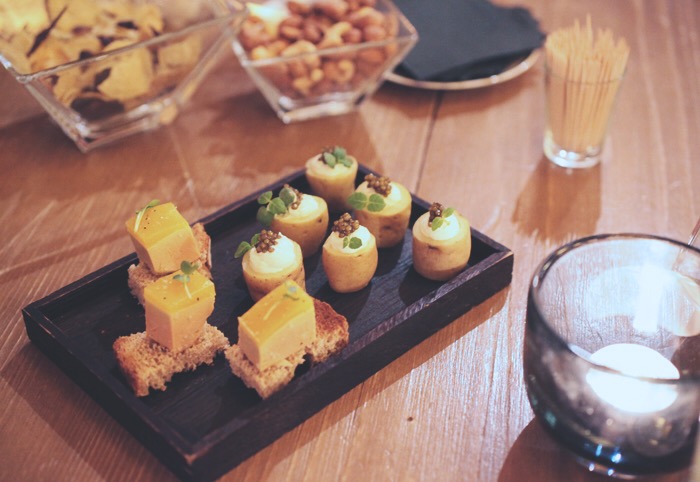 We even got to try out our bowling skills on the hotel's private bowling alleys (and that's when I noticed that I was a bear without any arm strength, while my S.O. ridiculed me by hitting strike after strike).
The "Bear" Suite
As for the cozy nest (or cozy cave, I should say), the hotel did us the great honor of welcoming us in this warm "Suite de l'Ours" (The "Bear" suite) that I wanted to show you in both in daytime and in the evening.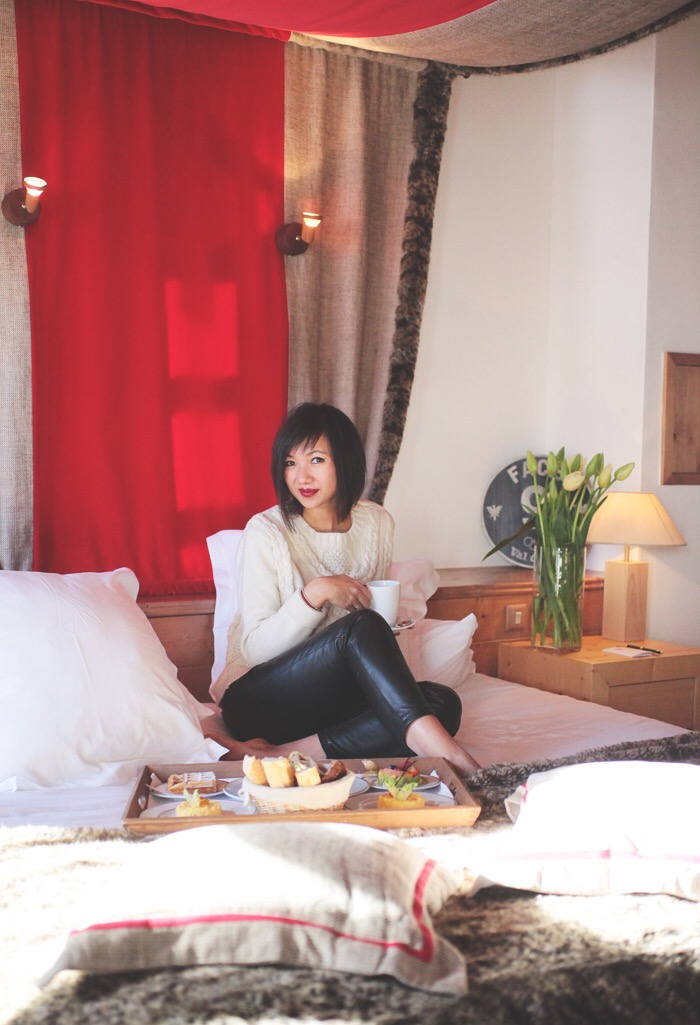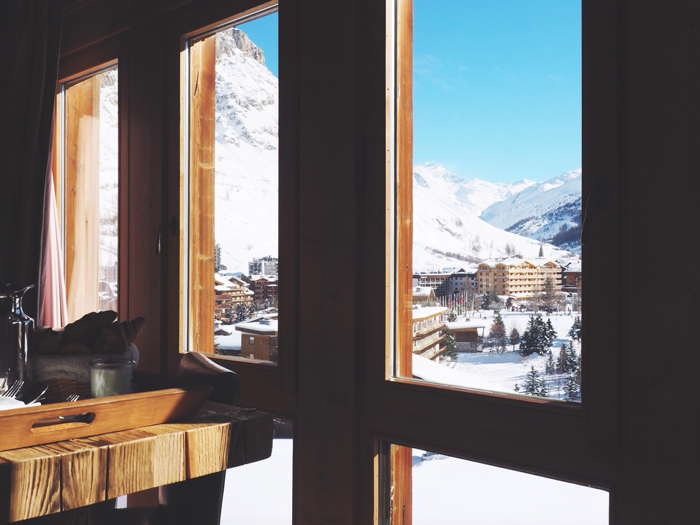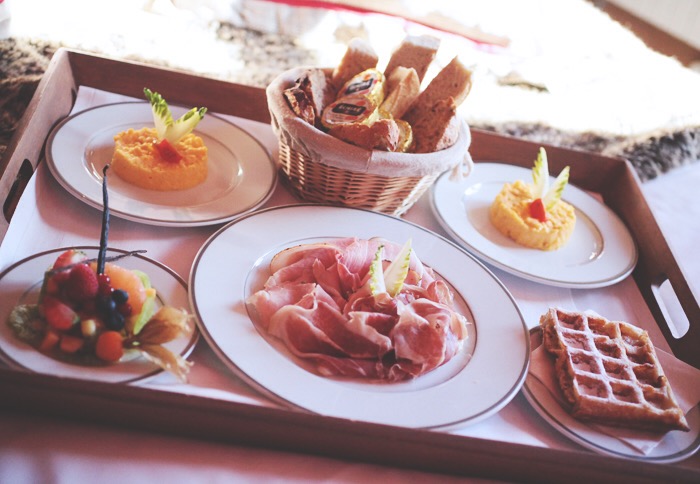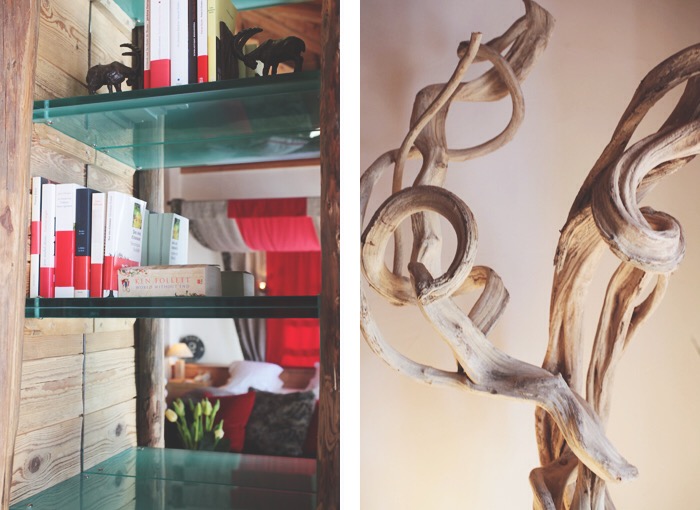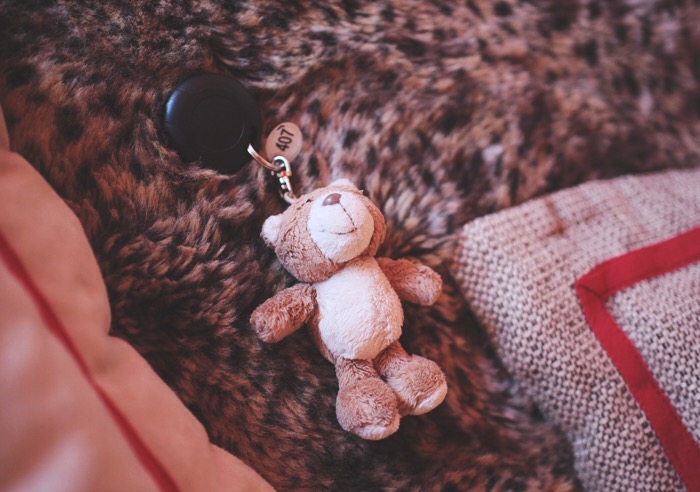 Each floor of the hotel has it's own decorative theme: this room 407 takes into account the "loft/cabin" spirit of the 4th floor. The first floor is all about scandinavian decoration, while the 2nd floor is more "american lodge".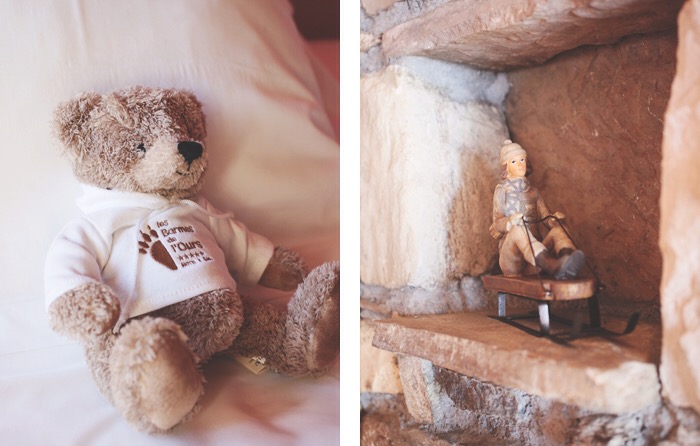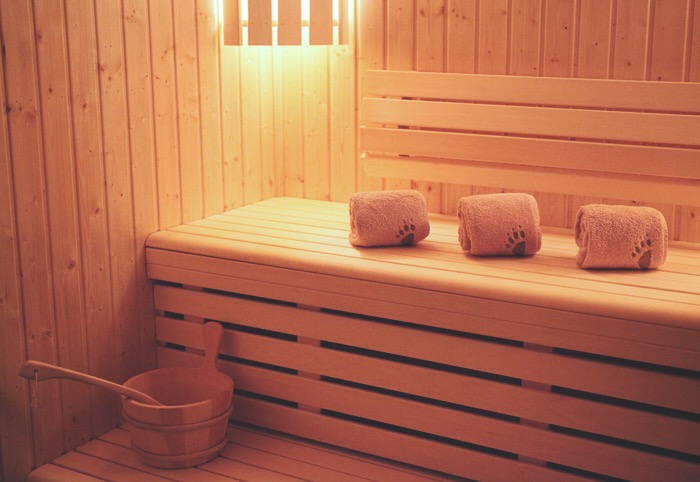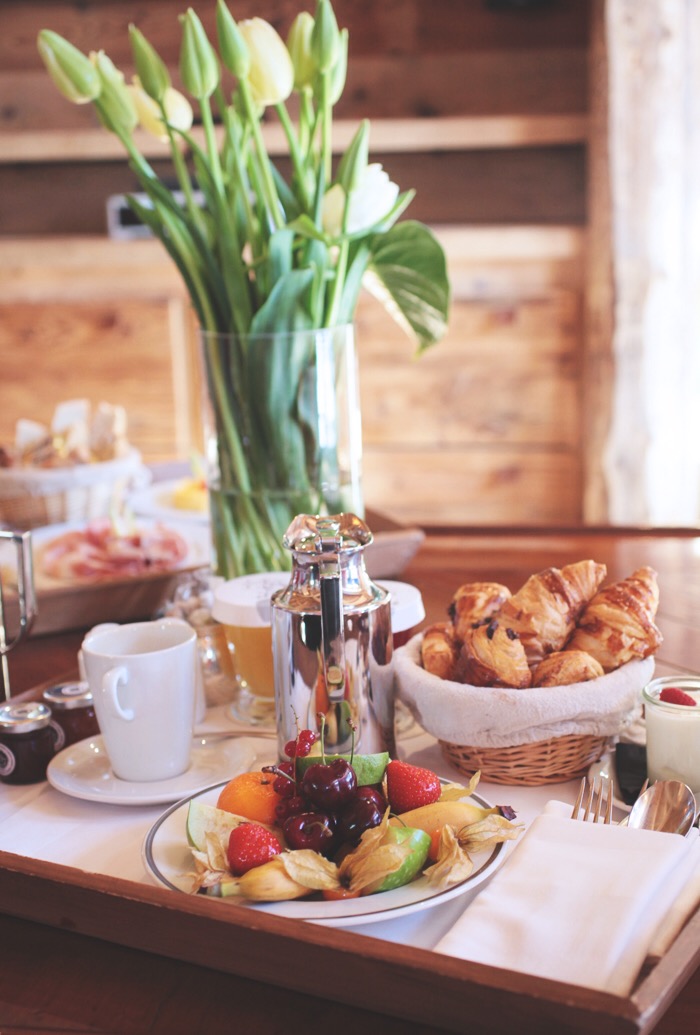 I was telling you about luxury, and this room really brings together all that you can expect from impecable comfort: chimney, jacuzzi, sauna, hammam (to relax after a long day of skiing) … and a rather exceptional view on Val d'Isère and the Bellevarde mountain.
Too cute…!
The hotel gives each child a custom teddy bear with their name, which I find to be the cutest thing ever.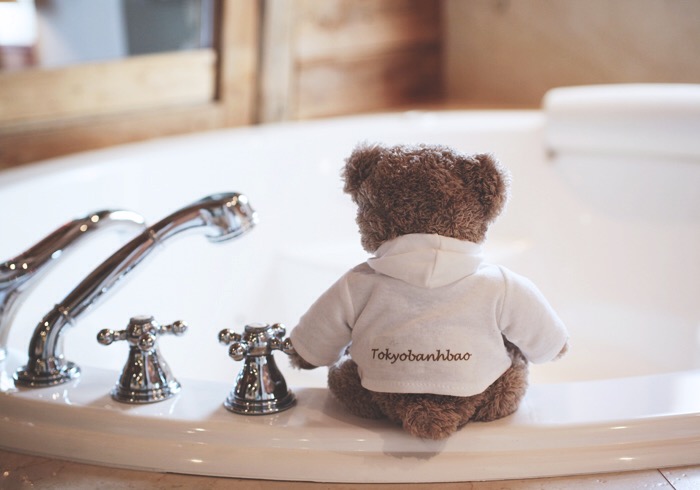 OK, I'm way past the age limit, but I believe this one wanted to sneak out of storage to take full advantage of the jacuzzi: I couldn't say no!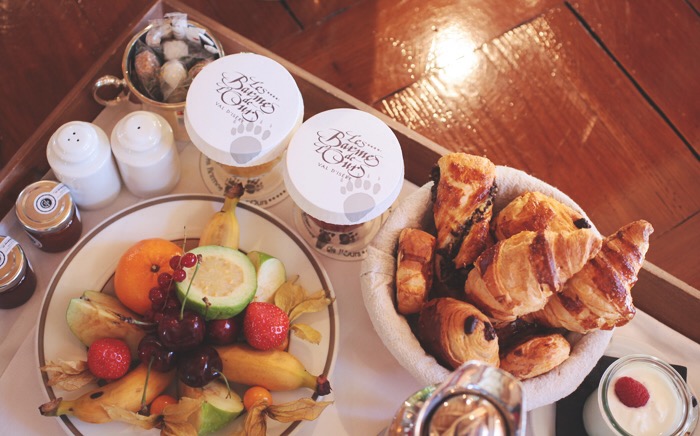 What can I tell you about the breakfast we were served: I'll talk some more later about the different restaurant that the hotel boasts, but a mere glimpse at the hotel's breakfast goes a long way to give you an idea of the quality.
The pastries are perfect (they come from the Crazy Barme's bakery, right in the middle of Val d'Isère), the scrambled egg manages to be elegant (!!): everything is a feast for the eyes before becoming a delight for our tastebuds.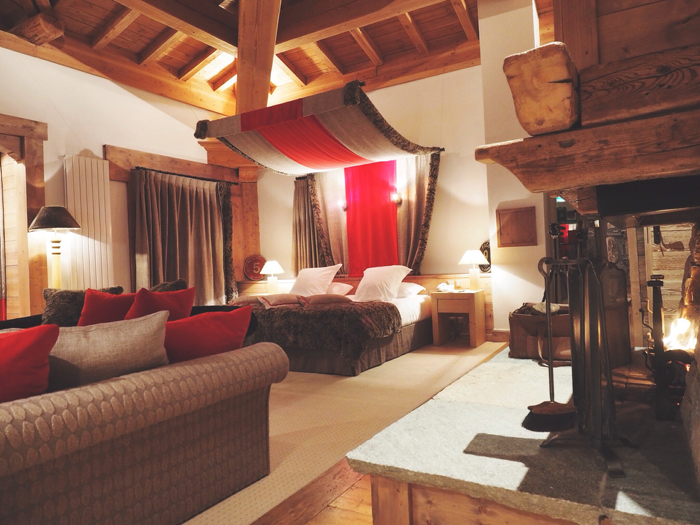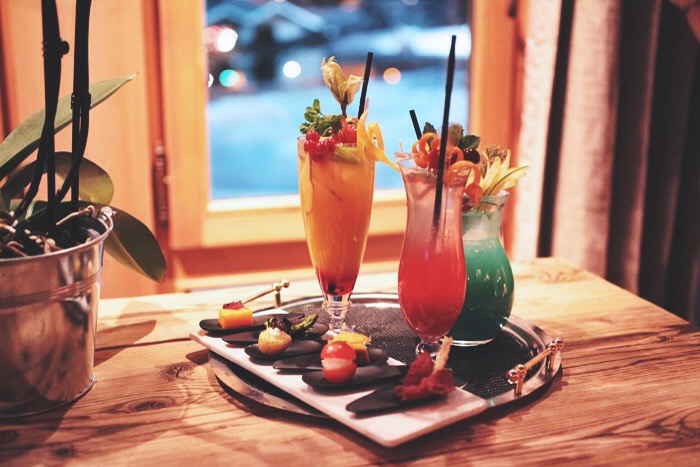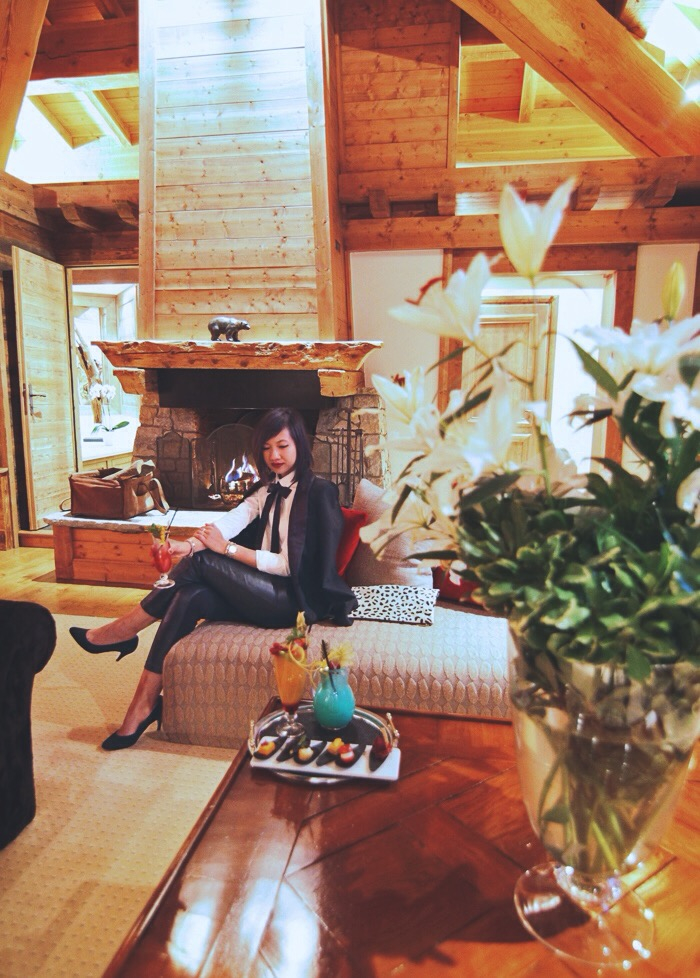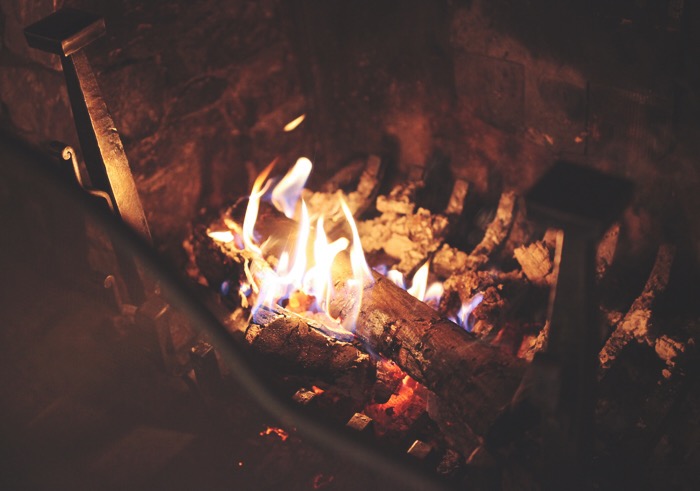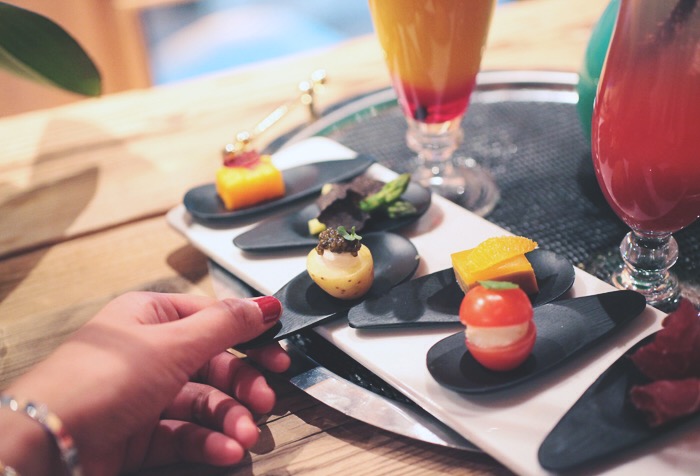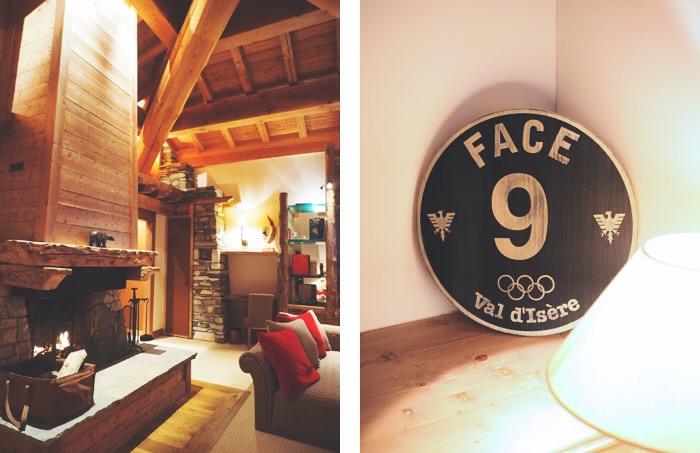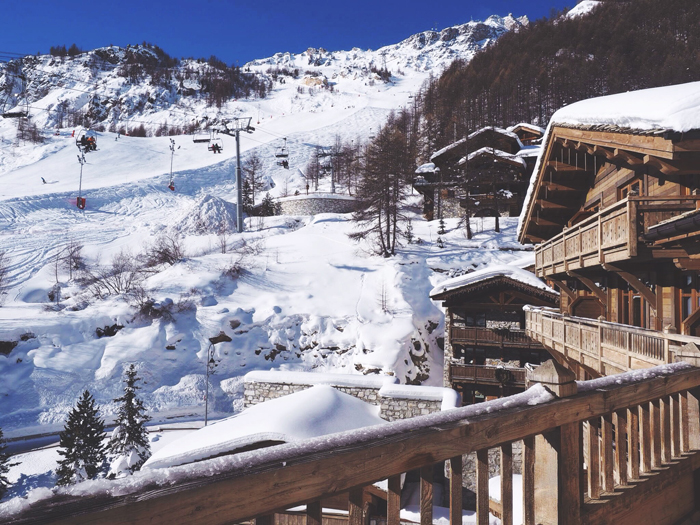 I'll let you enjoy the wonderful suite and we can all enjoy a glass by the chimney. I wish you all nice dreams and a peaceful night, for in the next post, we'll be snowshoeing! Be ready!! (English translation by Bleu Marine)