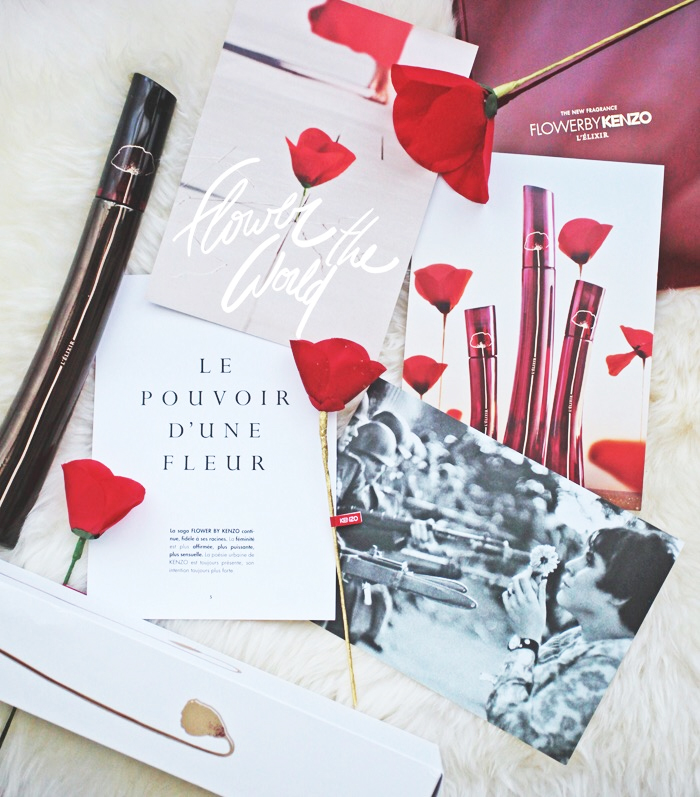 After a day spent laughing with my Totem tribe, I want to keep with the Kenzo Parfums spirit and tell you about the day I spent in Brussells (lovely city that I already talked about here).
Indeed, last week, I left with the Kenzo Parfums team and blogger firends to celebrate both the 15th anniversary of the Flower by Kenzo perfume and the release of their new fragrance: l'Elixir, all while admiring the creations of artist Jean-François d'Or in the framework of the Mad Brussels fashion itinerary.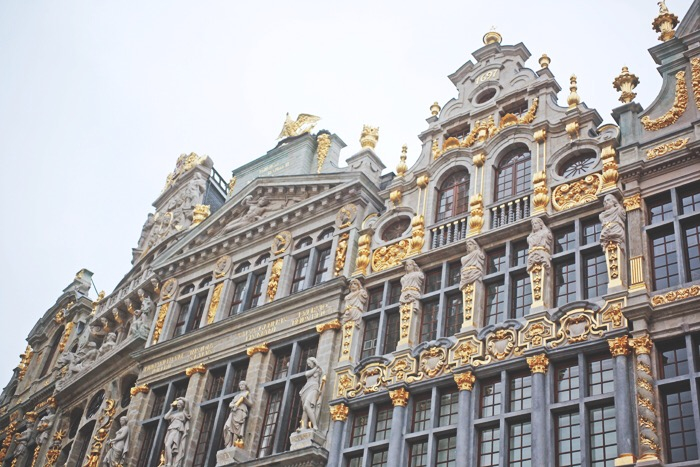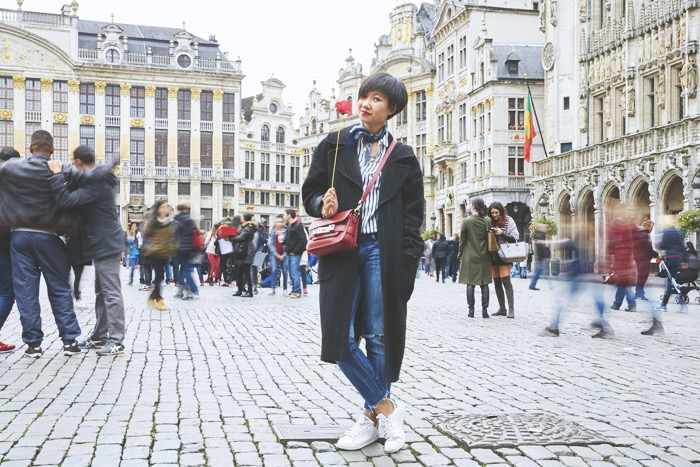 With regards to this special occasion, the artist created ephemeral art around the poppy.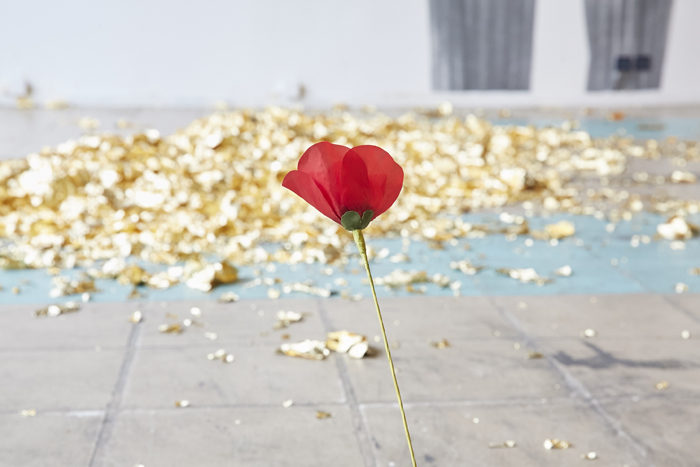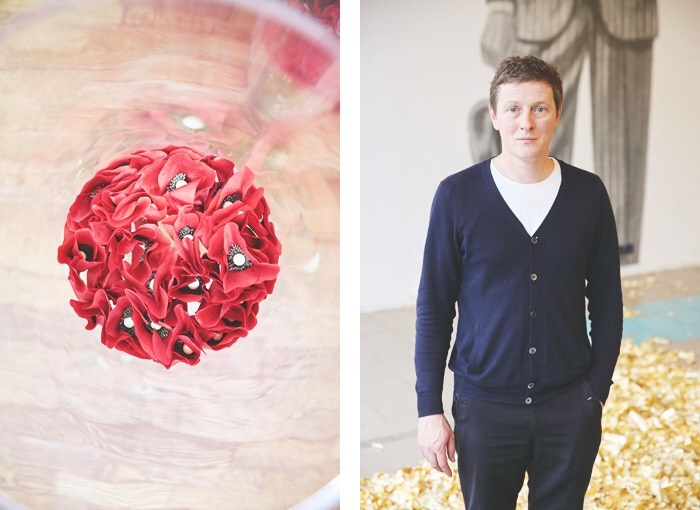 The artist Jean-François d'Or
His idea came from the origin of the word coquelicot (poppy in french); did you know there used to be a time where that word was written "coquelicoq" (coq means rooster in french), as a tribute to the rooster?. Hence the name of one of his works "Le chant du coquelicot" (the song of the poppy).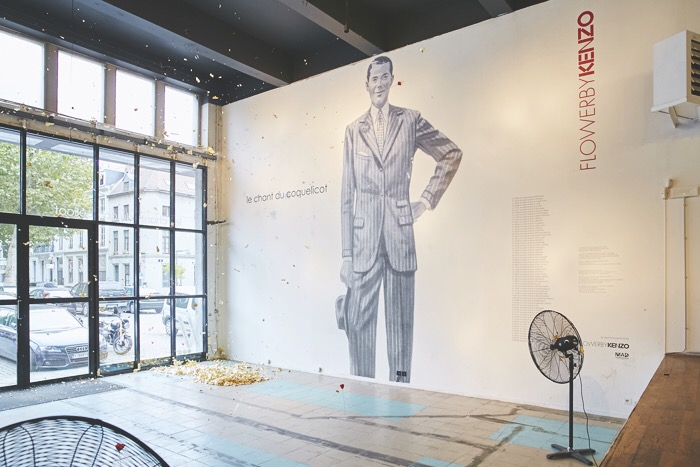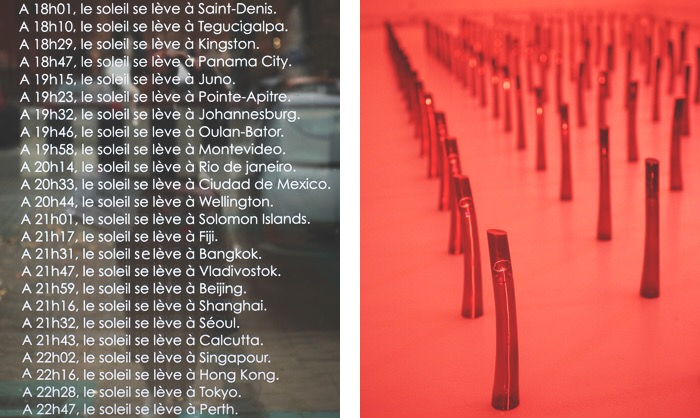 "Le chant du coquelicot" de Jean-François d'Or

What a great idea to represent sunrise all over the world with a timer that releases sheets of gold everytime the sun rises in Paris, Bangkok, San Diego, Tokyo or somewhere else.
We also admired his "Circus Bouquet", or his "Red Forest", made with Elixir Flower by Kenzo bottles, set up in such a way that it represents a batallion of love and justice (ah, no wait, that's Sailor Moon … but you get the idea).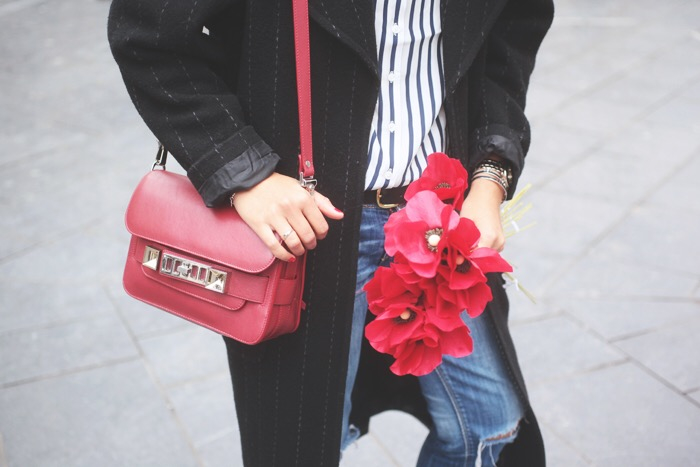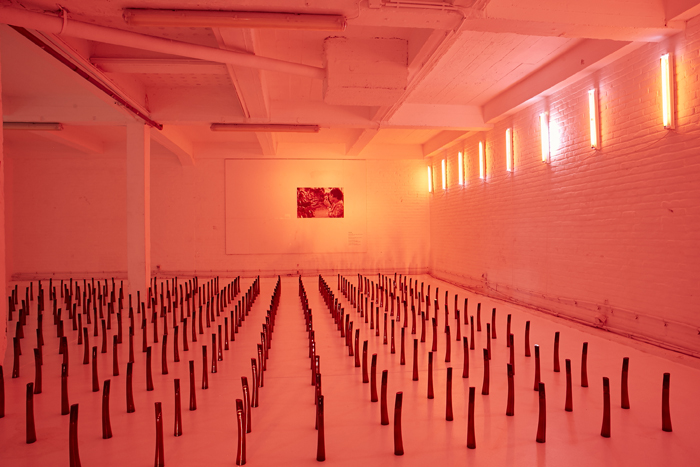 "The red forest" by Jean François d'Or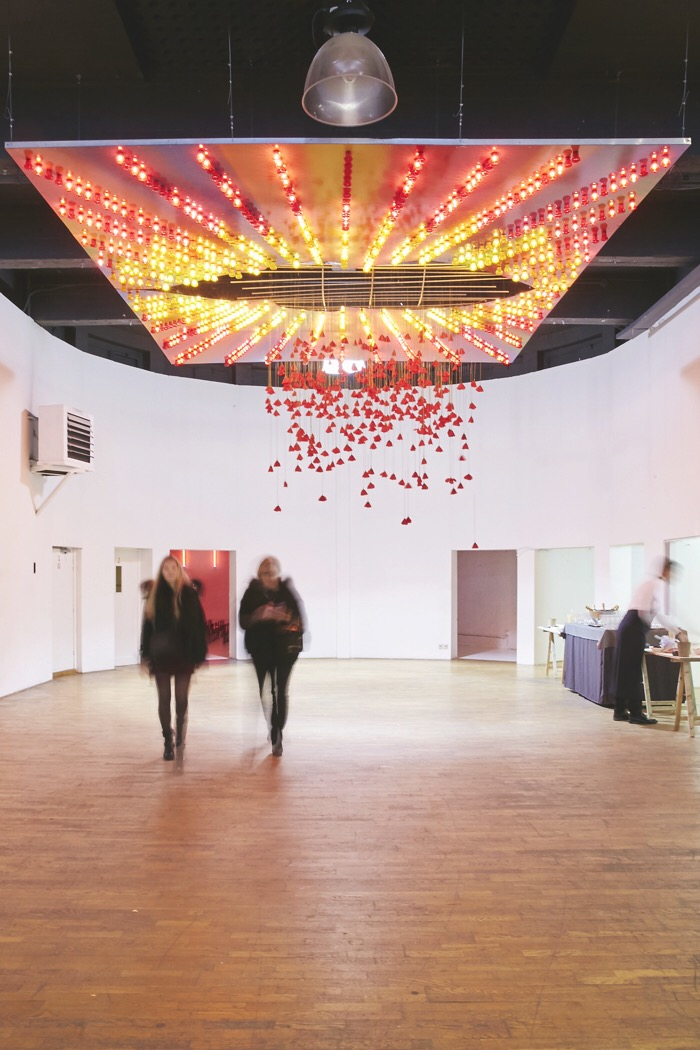 "Circus bouquet" by Jean-François d'Or
On top of all that art, we walked around the Grand-Place for some chocolatey-tainted shopping (Maison Dandoy, I love you!).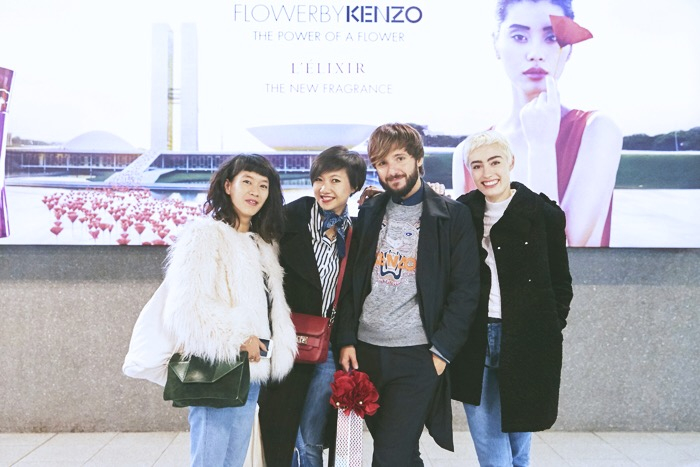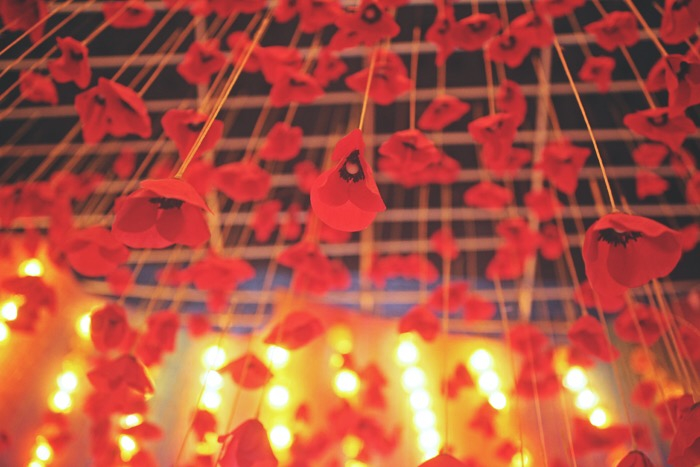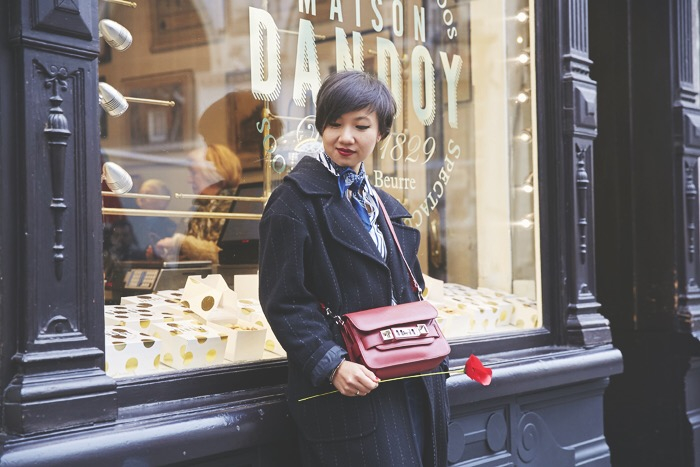 We should have been more reasonable, because by the time we finished our chocolate or caramel waffles, our train for Paris left without us!
Thankfully, we were able to get into the next one 20 minutes later. Here are a couple pictures to give you a glimpse of what a fun day it was, filled with art, poppys, and waffles! (English translation by Marine)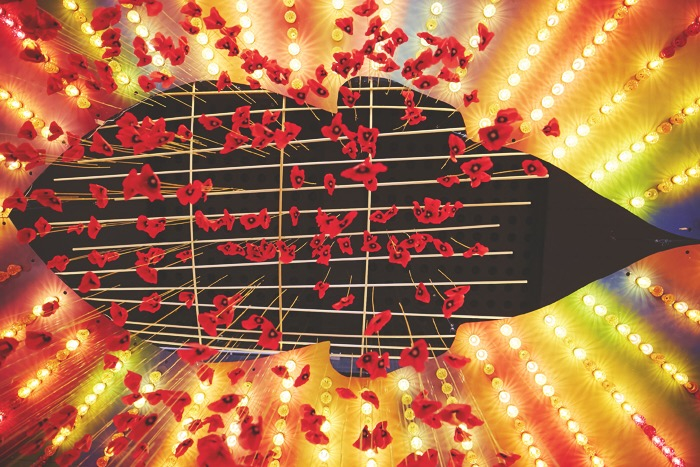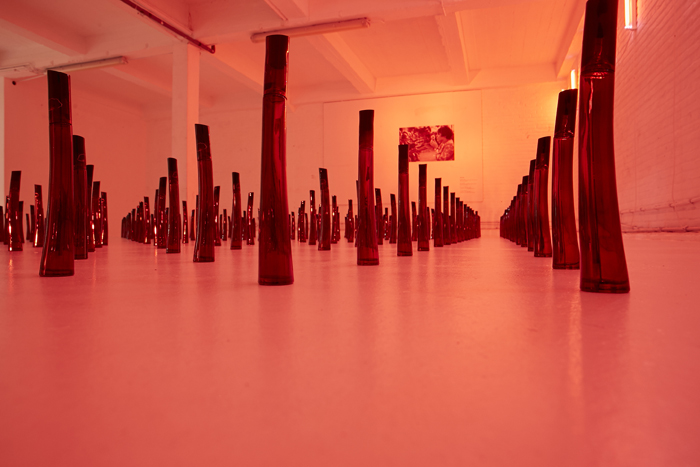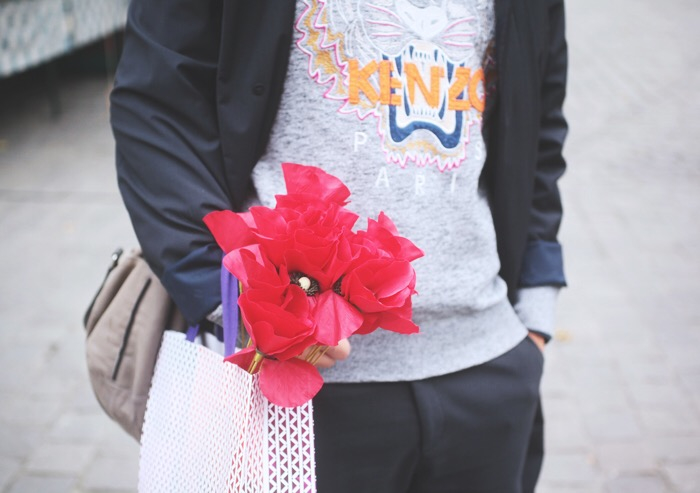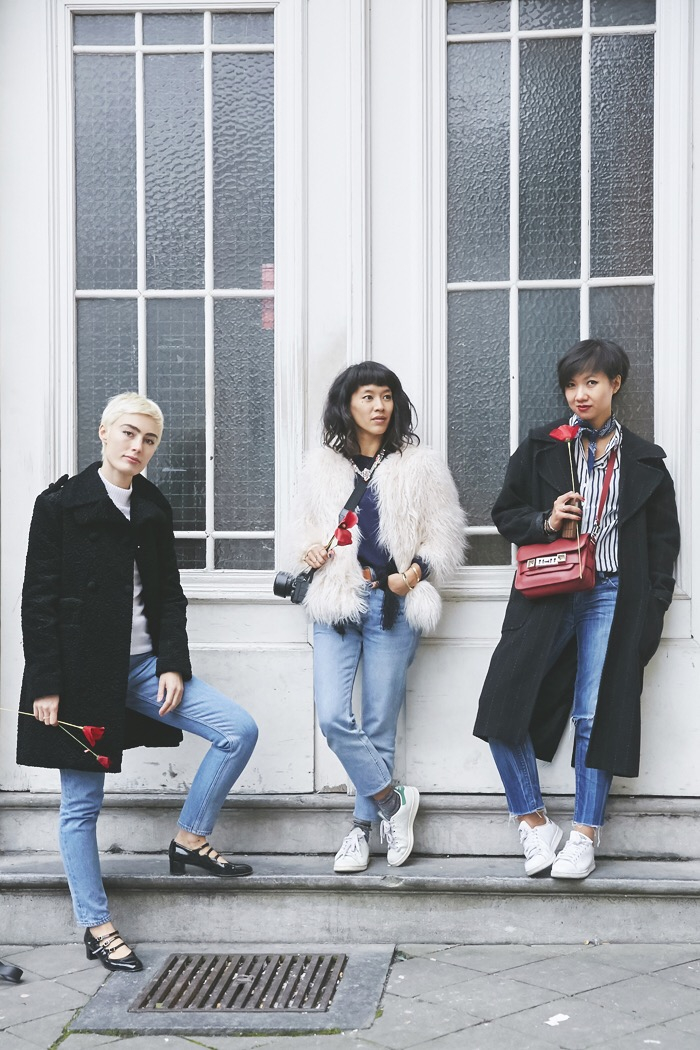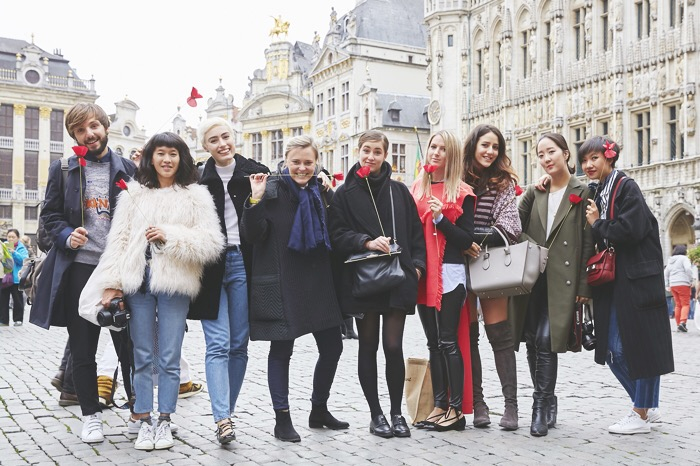 Pierrobeau, Leeloo, ElsaMuse, Marie and  Elsa from Kenzo Parfums, My Little Fashion Diary, Glam&Glitter, Park&Cube and me (Thanks Kenzo parfums for having me during this fabulous day in Brussells !)
PS : you can plant a poppy everywhere in the world here on the Flower by Kenzo website.
Photos credits : Stanislas Liban, Tokyobanhbao