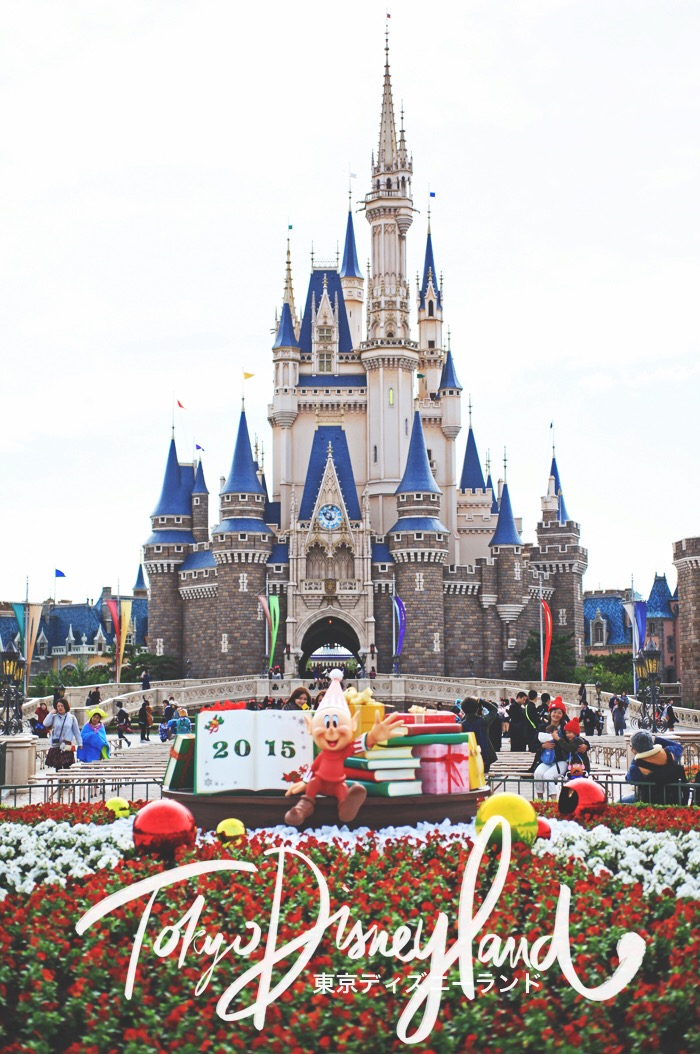 Alright, let's do this! Time to tell you about my Japanese travels, autumn 2015 edition (from October 31st to November 18th).
Like last time, I kept a daily journal, and I'll be sharing it on the blog during these upcoming weeks (months maybe!). Be ready for some intensive reading!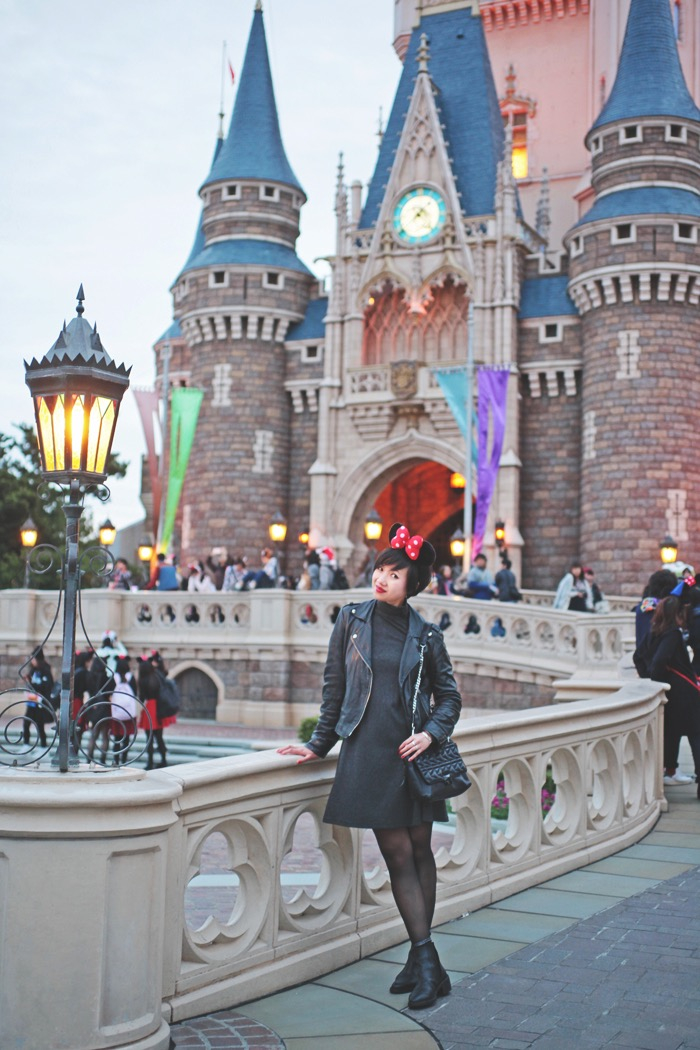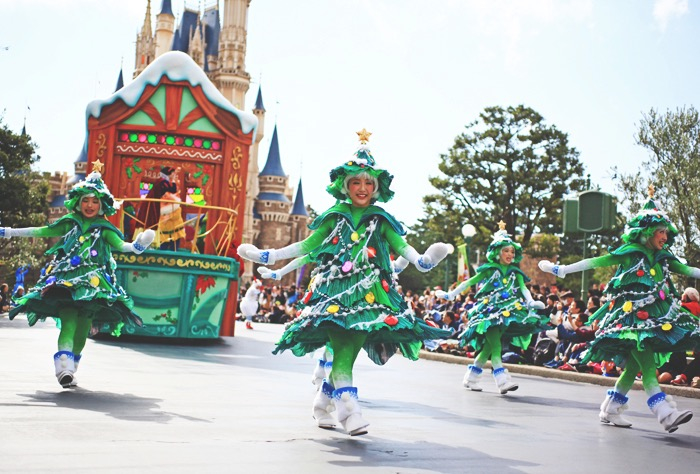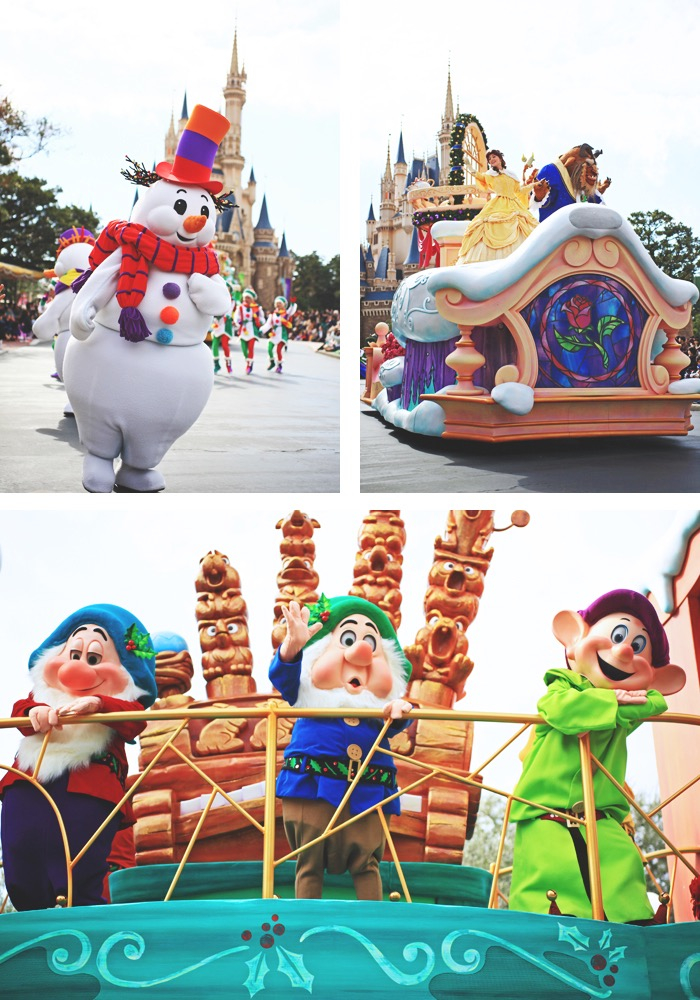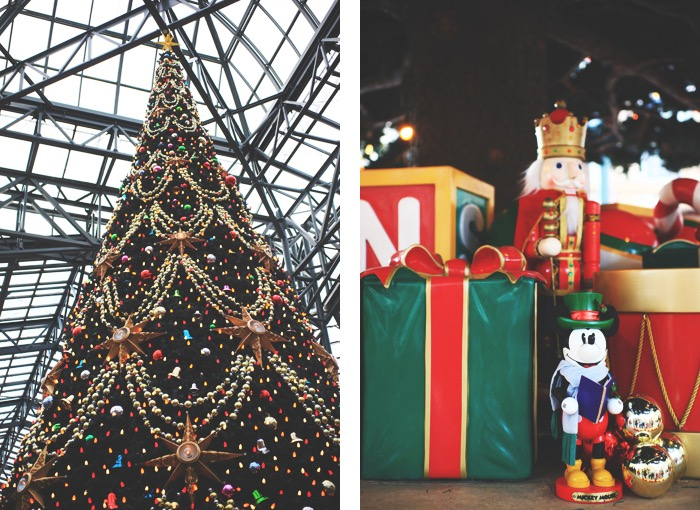 The trip ended with 6 days in Tokyo, and as I went into a lot of detail with this city last year, I'll start by sharing bits and pieces of Tokyo and then move on to telling you about the other cities in more detail.
But feel free to ask me anything that crosses your mind if you're planning your own trip. I'll do my best to answer in the comment section.
Back to Tokyo Disney resort
I'll start with what seemed to raise a lot of interest on Instagram: TokyoDisneyland! You can start by reading last year's post on TokyoDisneySea if you want more info about how the different resorts are organized.
This year I wanted to experience the classic version of the park; I may know Disneyland Paris by heart, it's always interesting to see what it's japanese alter-ego is all about!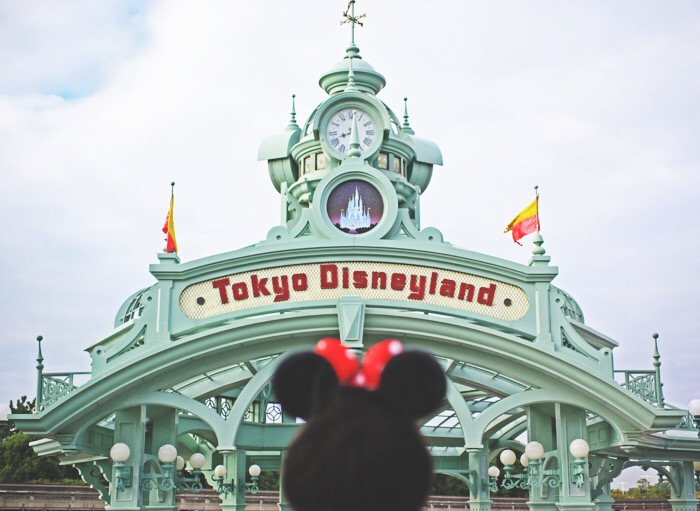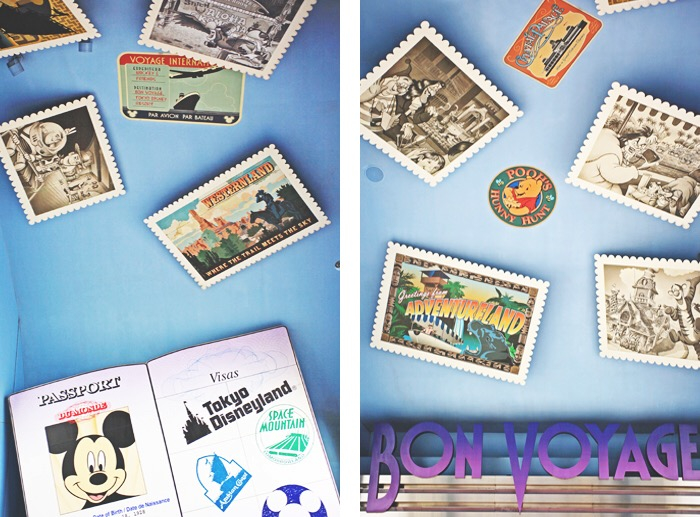 Except for a few details, it's divided in similar worlds as in Paris (map here) and some of the attractions have the same name, but there's still something different about it, you'll see!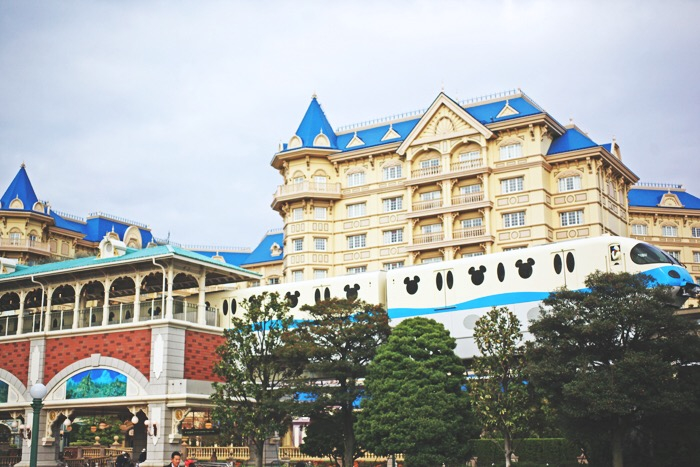 Oddly enough, we were much less organized this time around (last year we managed to catch the different Fastpasses; this time we just wanted to enjoy the atmosphere without any pressure). Our lack of military-worthy organization prevented us from trying everything out.
The park is just as packed on weekdays as it is during the weekends, but the visitors are so disciplined, and the general organization is so sophisticated that it's not even an issue, and it doesn't keep the place from being completely magical.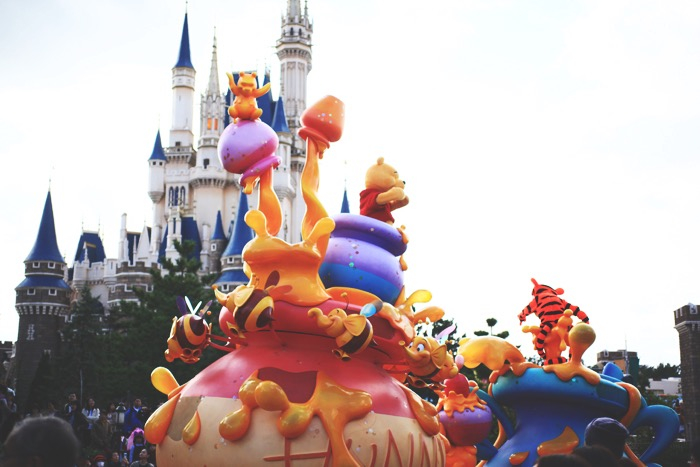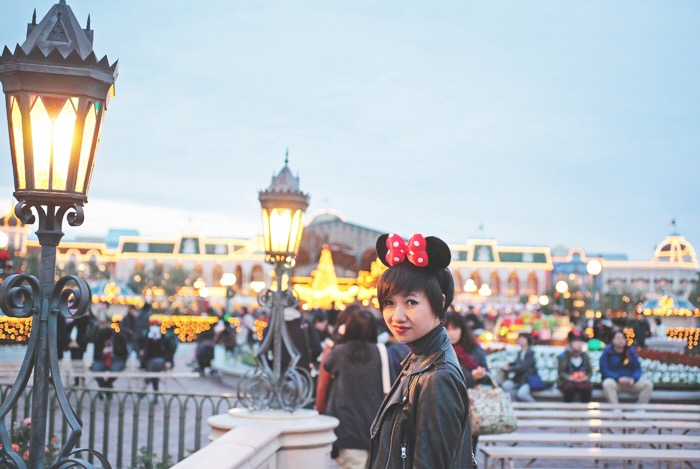 I'll write a little something about each world, and indicate which attractions have the Fastpass option (that allow you to skip the line, just like in Paris), as well as those I enjoyed, so you can beeline for those that are really worth not missing. Ready?
World Bazaar
It's situated at the park entrance, and it's the equivalent to our Main Street. No real attractions here, but shops. In this pre-Christmas season, the magic of the christmas tree is all around.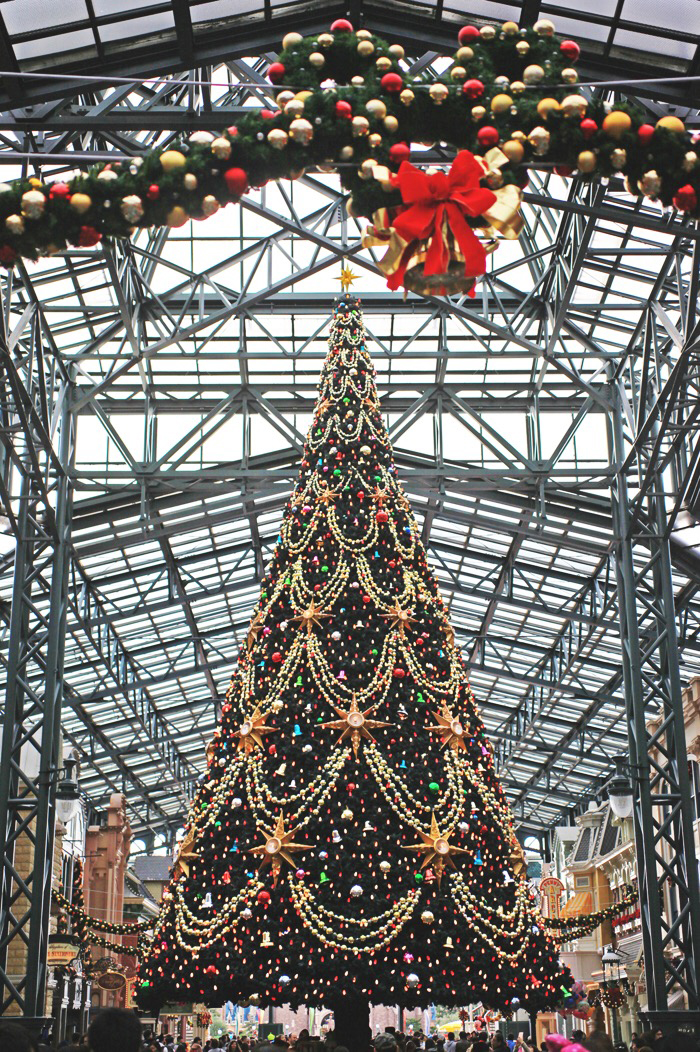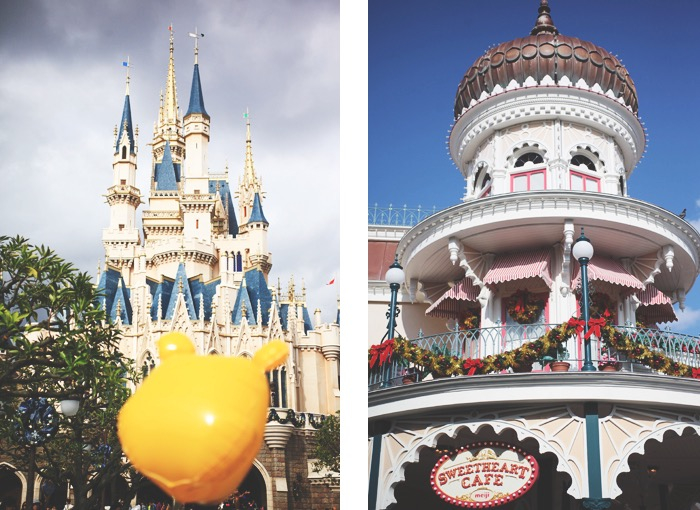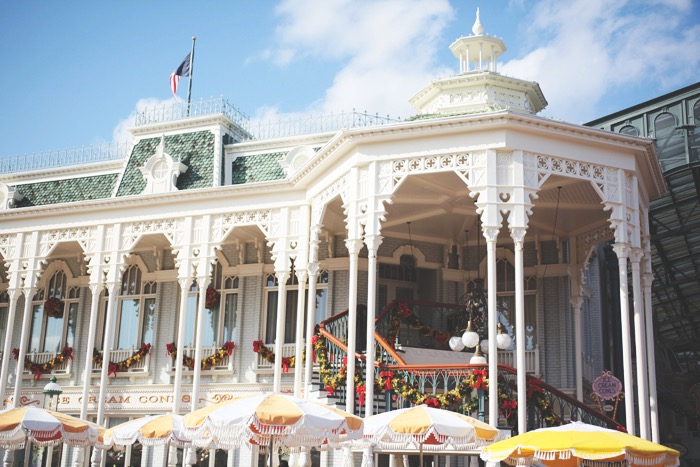 Note that there is a japanese restaurant "Hokusai" that offers a selection of chirashis and tempuras (didn't get to try it out, as it was packed, but since the food in the Disney Tokyo parks is amazing wherever you go, it should be fine).
Adventureland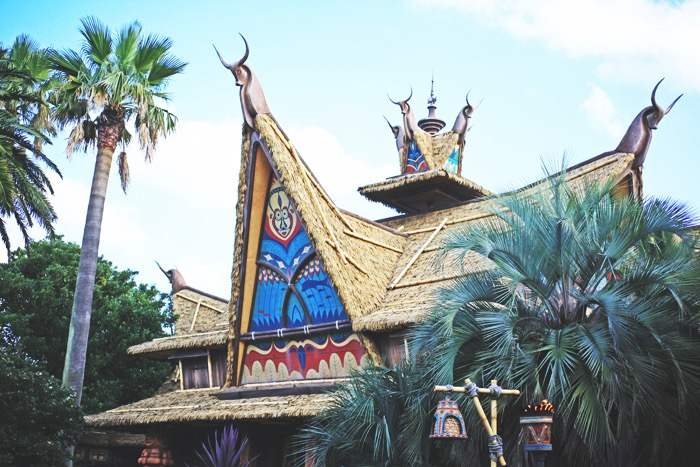 No Fastpass option here, but the Pirates of the Carribean attraction is still fun: it's a bit different than in France, and the settings are more substantive and grandiose (and we met Jack Sparrow!).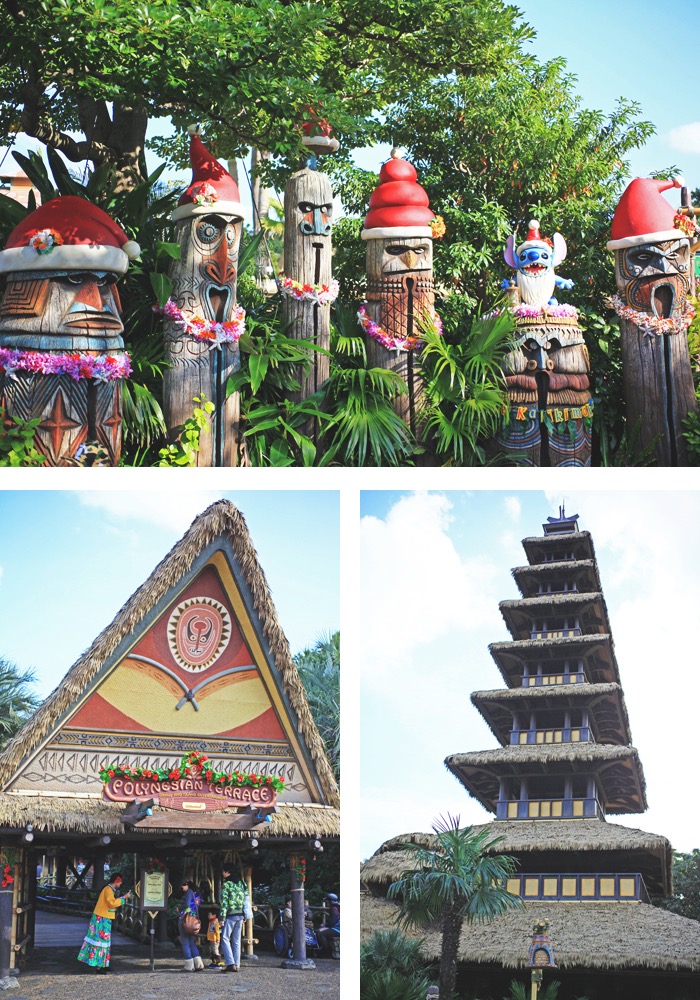 I would have liked to try the "Jungle cruise", which is a little boat safari in the middle of the jungle: next time!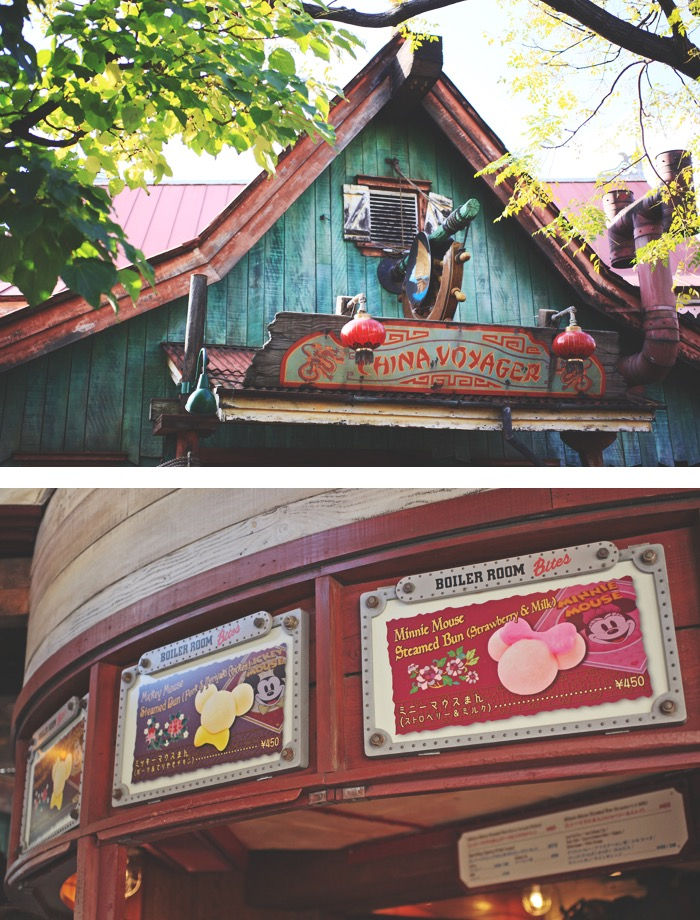 In this world, you'll find a chinese noodle stand with delicious Mickey and Minnie mouse shaped banh bao (nikkuman).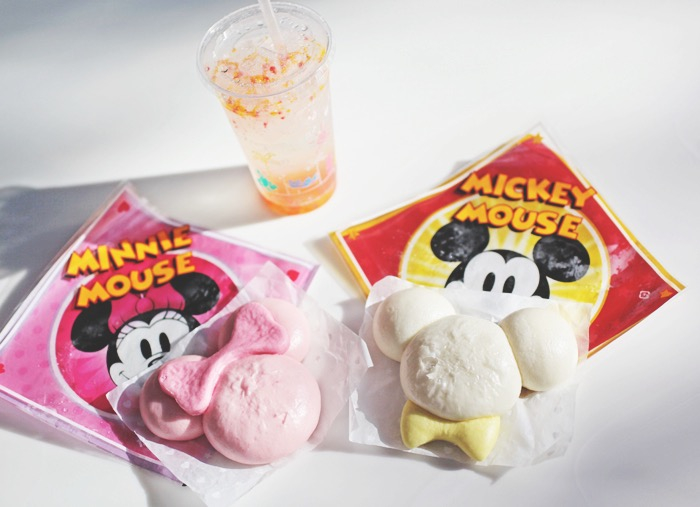 Westernland
Didn't get to try the japanese version of the Big Thunder Mountain, because it was closed that day!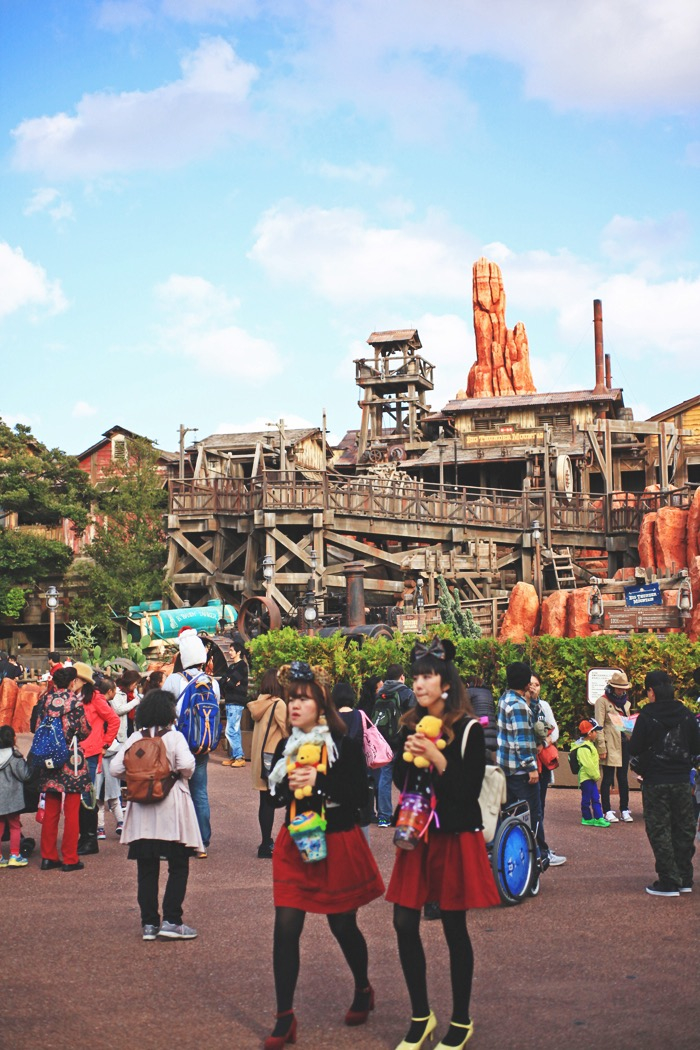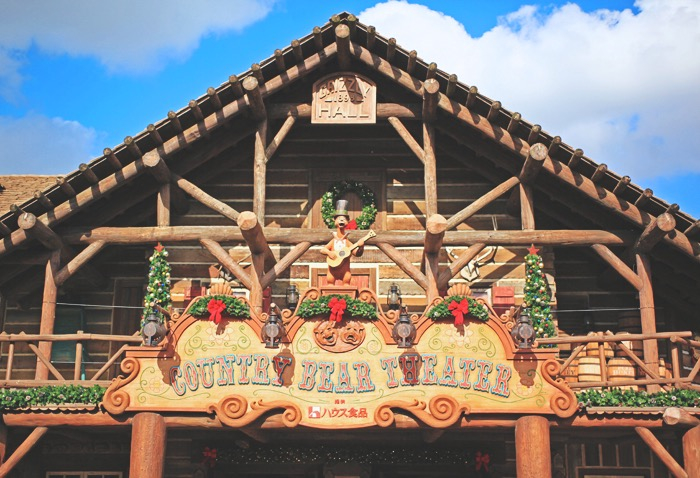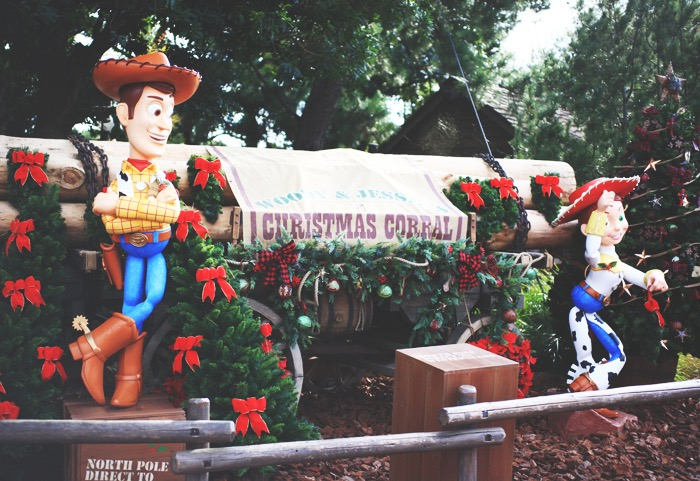 For those of you who are sports fan, or if you want to be part of a remake of the Take That video, you can opt for a rowing session in the Tom Sawyer Island rafts.
Critter country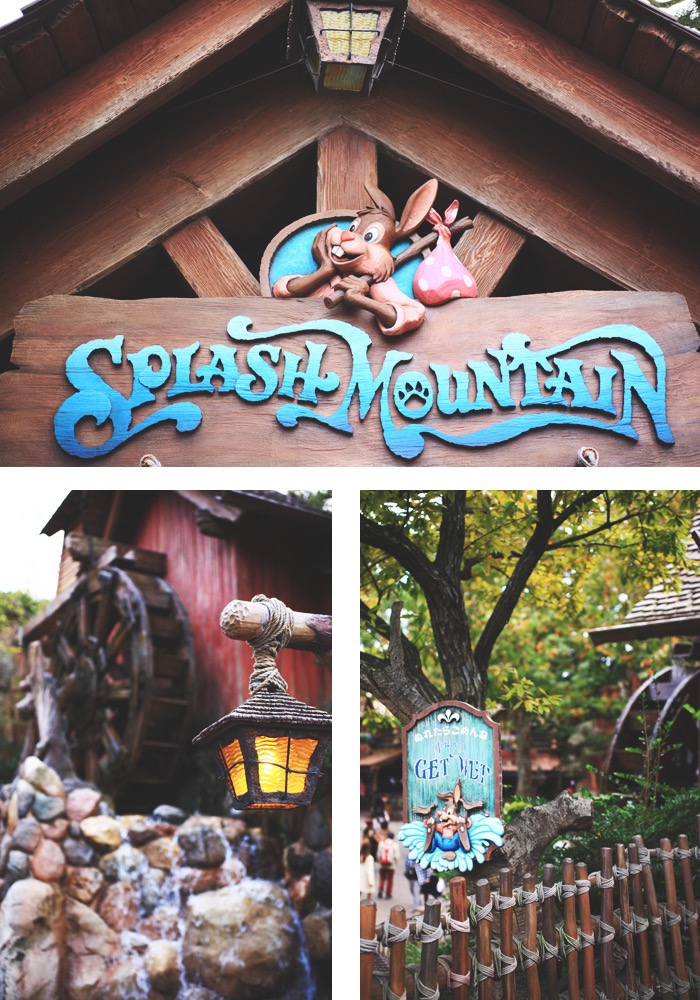 A small Davy Crockett themed world.
Biggest incentive: the Splash Mountain attraction, where you can use your Fastpass…naive as we were we entered the line without one.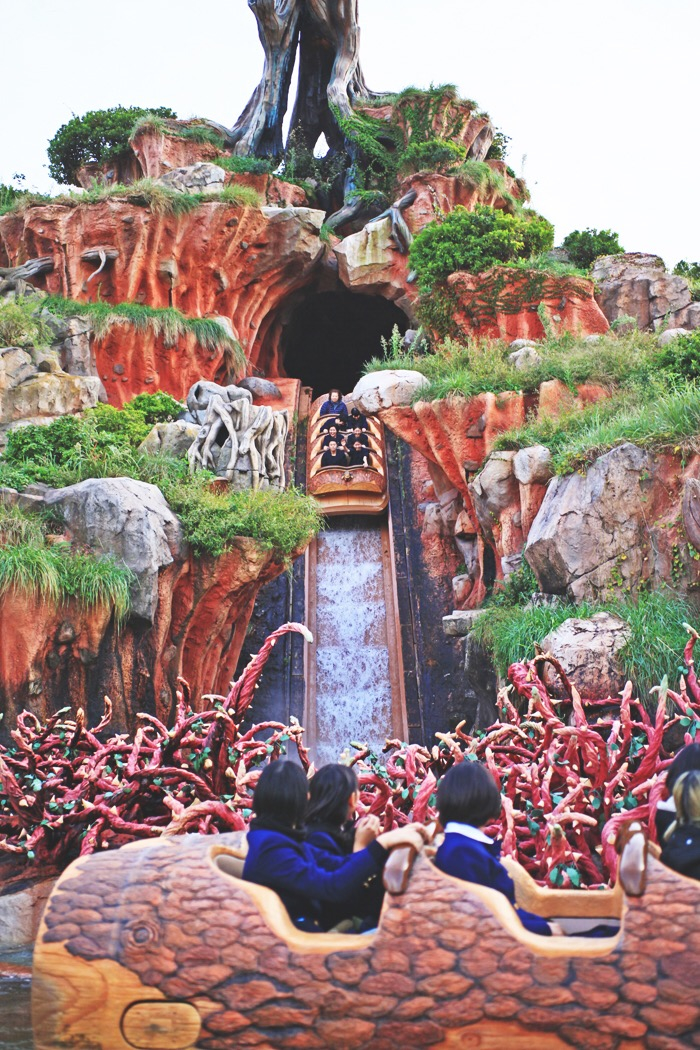 … and waited 1h15. That being said, the ride is quite long: you board a log and navigate amongst extremely detailled settings (I didn't know the main character "br'er rabbit" though. Is it serious doc'?) and the final splash is amazing: tons of fun!
Fantasyland
The same classic fairytales as in Paris: Snow-white, Peter Pan, Alice's teacups, that I chose not to try out.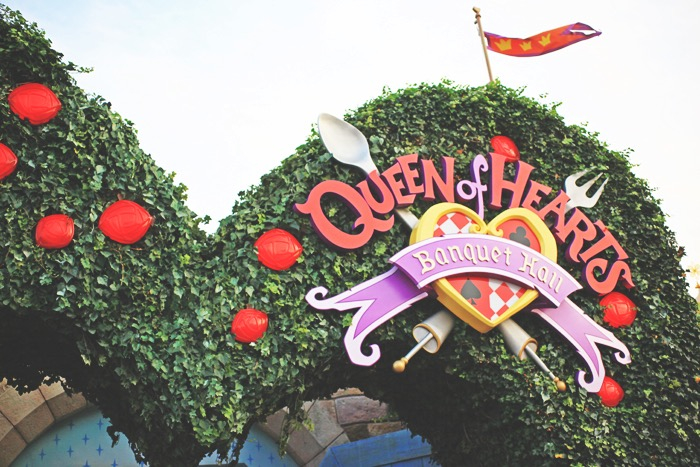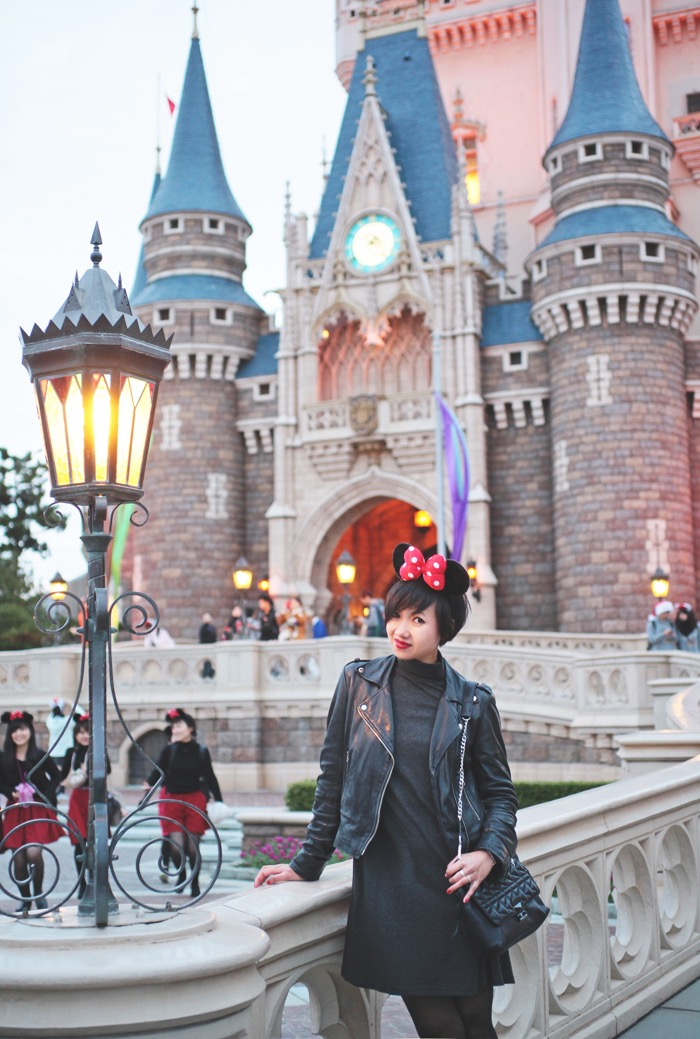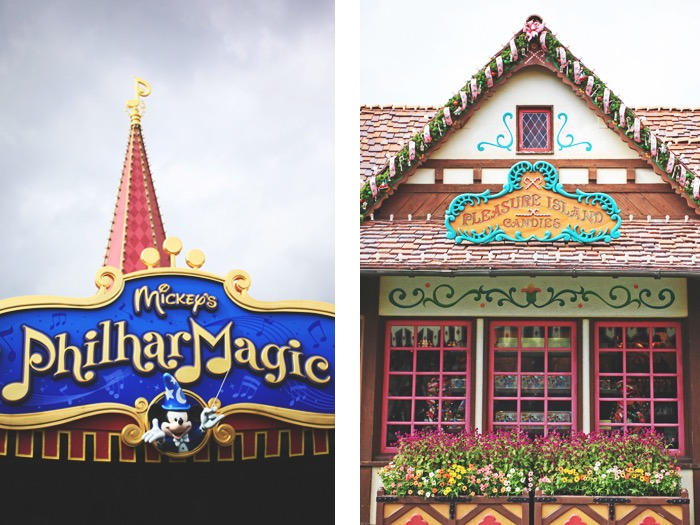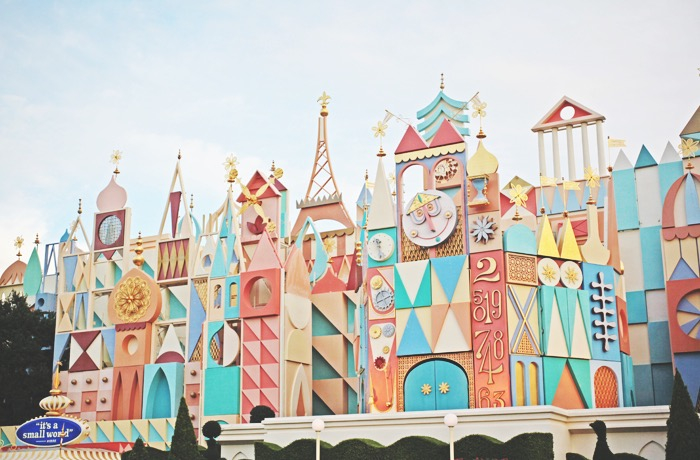 Fastpass for:
The haunted mansion (oddly located in the enchanted world) that we ended up not doing for lack of time … So disappointed to have missed it!
Winnie the Pooh's Hunny Hunt : a trip in a honey pot in Winnie's world.
ToonTown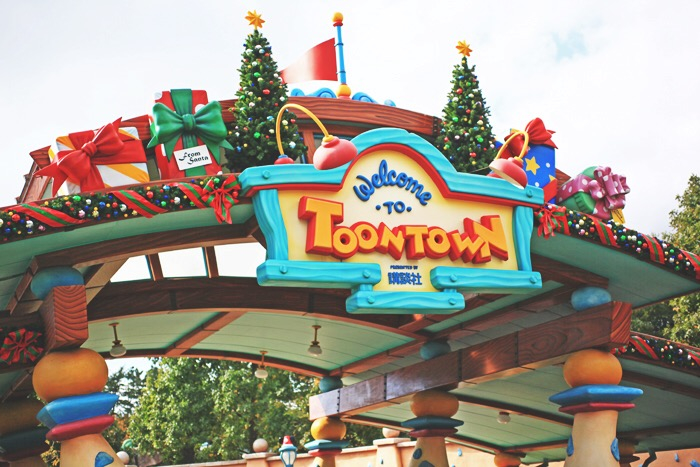 We stayed in this world, decorated in the classic disney style for quite some time.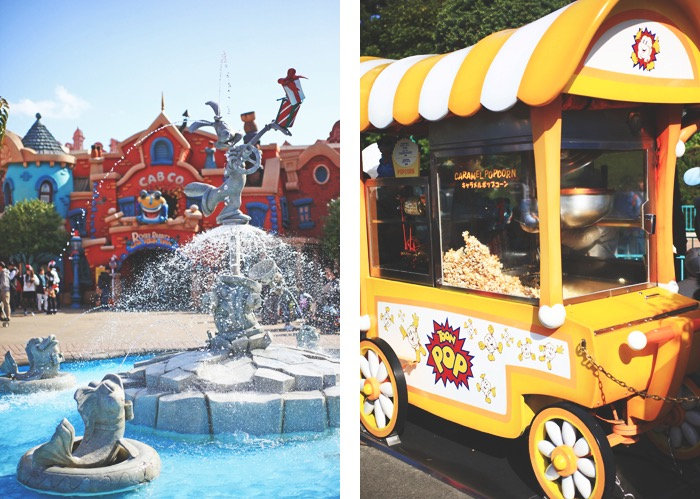 No fastpass here, but we did try the "Roger Rabbit Car Toon's spin" ride, in spinning cars in the middle of beautiful decors from the animated movie. On a side note: great custard pretzels!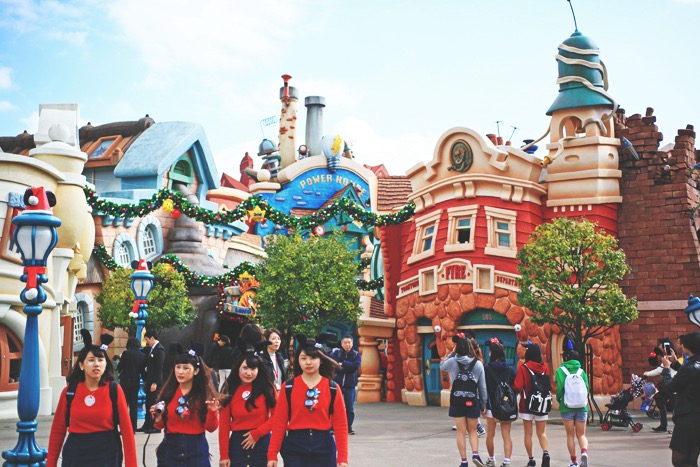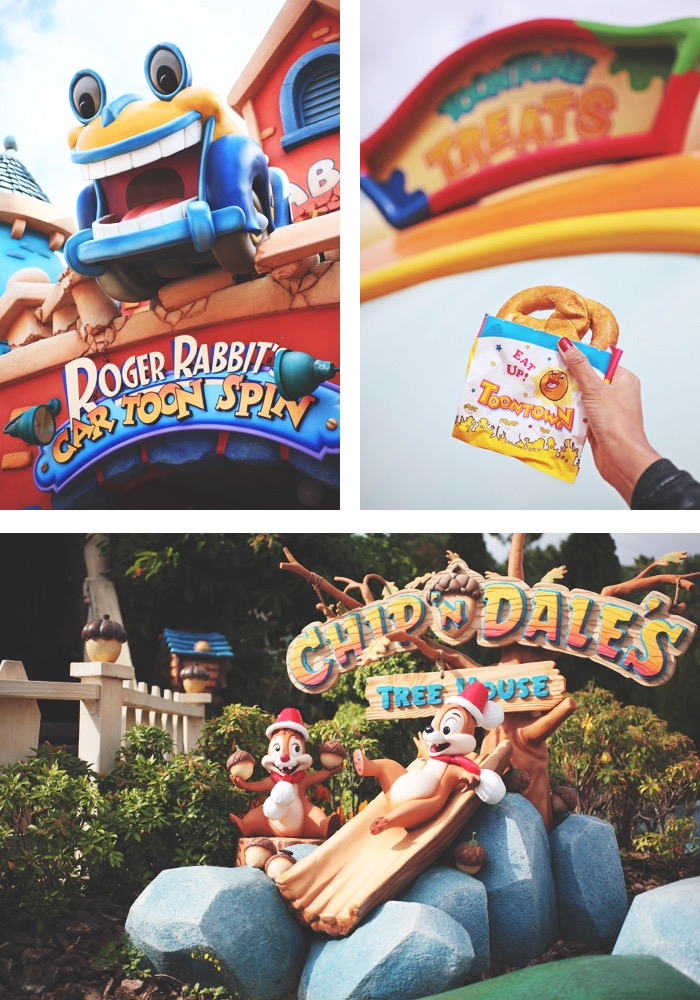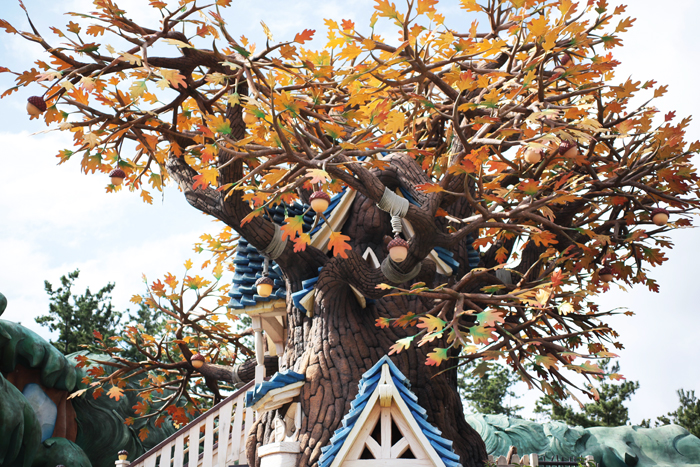 Tomorrowland
A futuristic world, not unlike our french Discoveryland.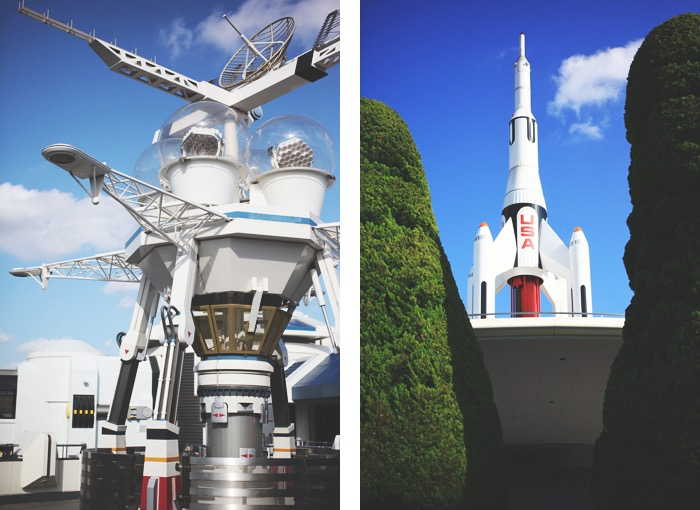 Here, 4 Fast Pass attractions:
Star Tours : I thank my intuition, for this ride is different than ours: the route and the scenario are different (no Obi (E)Wan Kenobi though!) and we had 3D glasses, which made the experience all the more impressive.
Monsters Inc Ride & Go Seek : not unlike the Buzz Lightyear ride in France: with flashlights in a 2 person car, you light up the monsters that react to it. Too bad there was no way to count how many points you had at the end.
Buzz Lightyear's Astro Blaster : didn't try it, but I'm thinking that the Toy Story ride I tried last year at Disney Sea is more fun.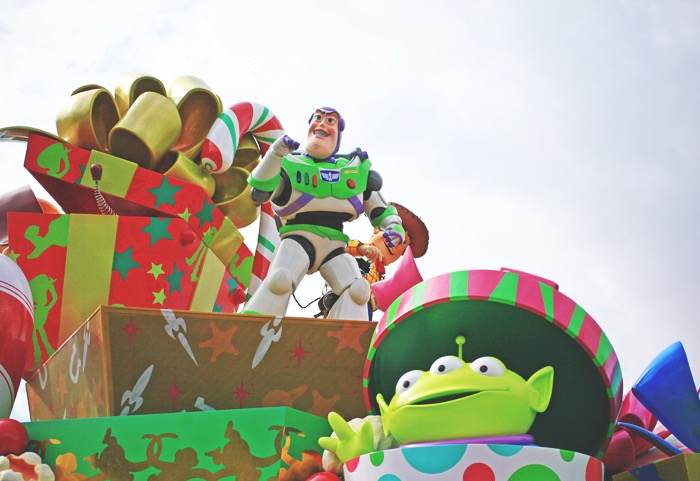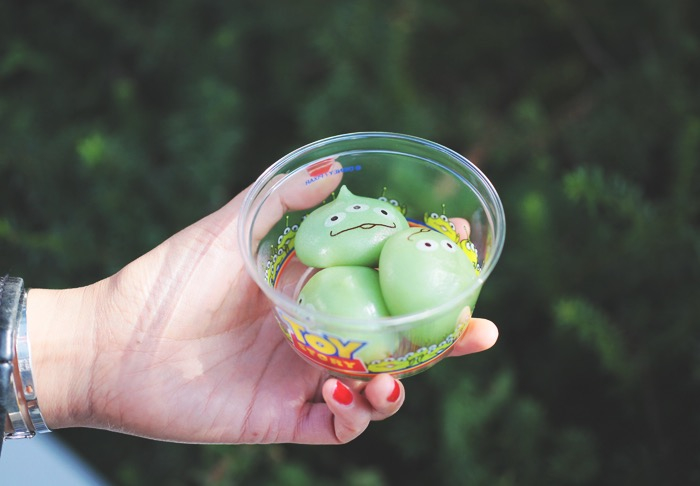 "Little green men" Mochis stuffed with custard!
Space Mountain: didn't get to try it either – and that's a shame: I really wanted to know if it's softer than in France.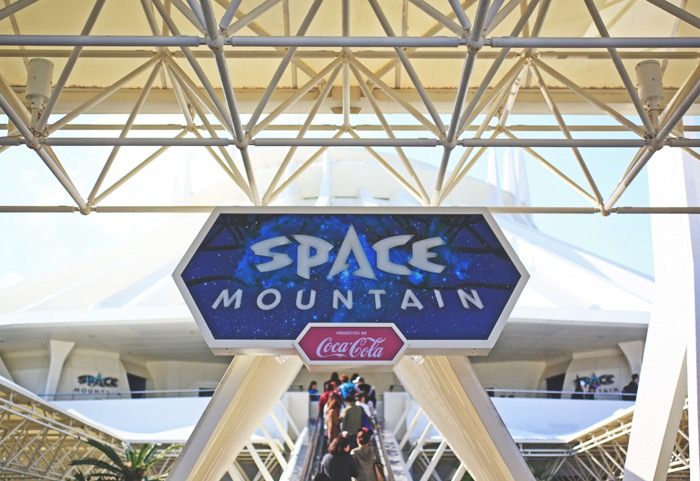 Tokyodisneysea… after 6pm!
We were still nostalgic of our visit from last year, and we were recommended the christmas night show "Colors of Christmas", apparently much more fairytalelike than TokyoDisneyland.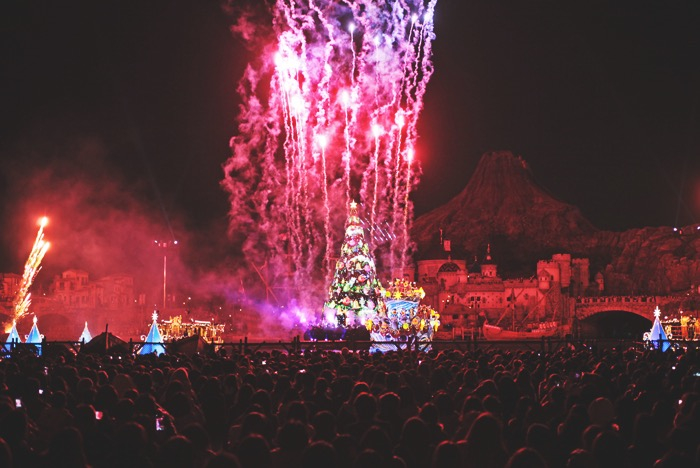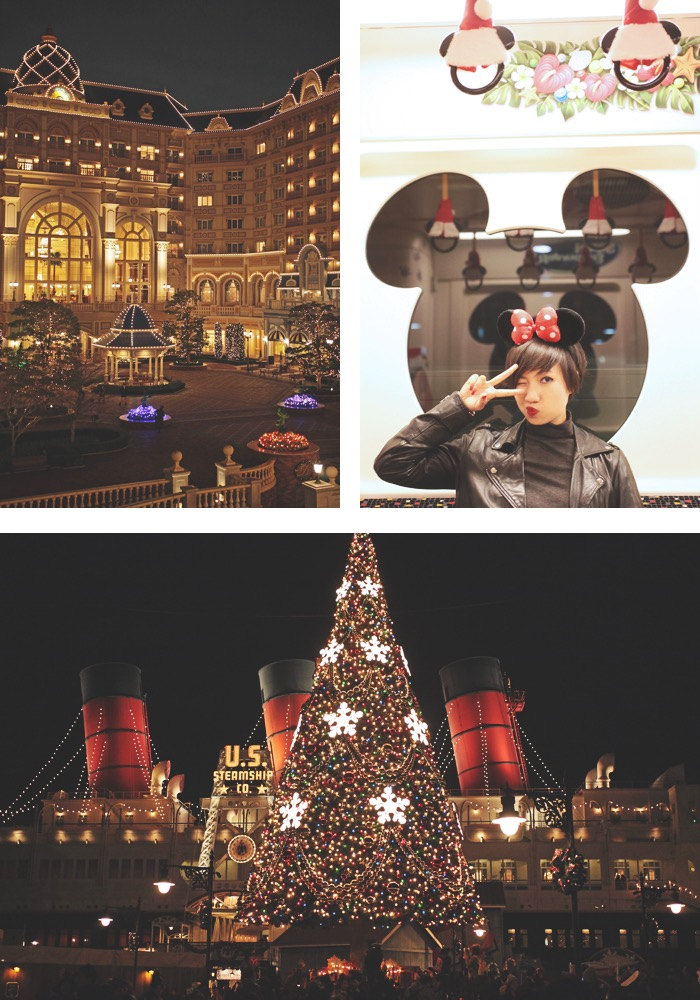 As there are no tickets combining the 2 parks, we took a Tokyodisneyland ticket for the whole day (1Day Passport = 55 euros) and a TokyoDisneysea ticket for after 6pm (After 6 Passport = 33 euros). It's the only way to visit both parks in one day, knowing that they both close at 10pm.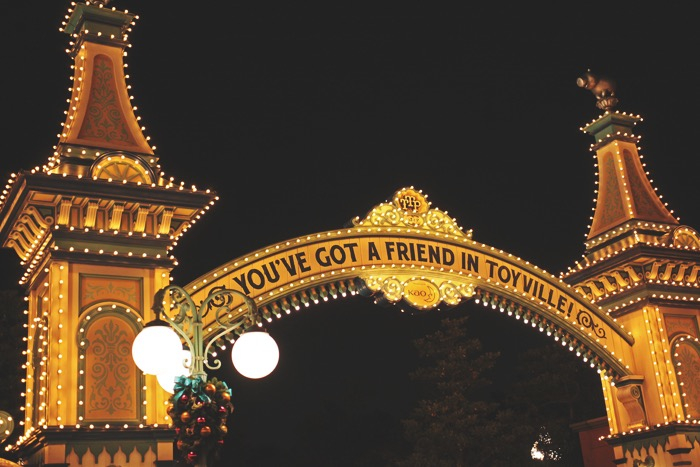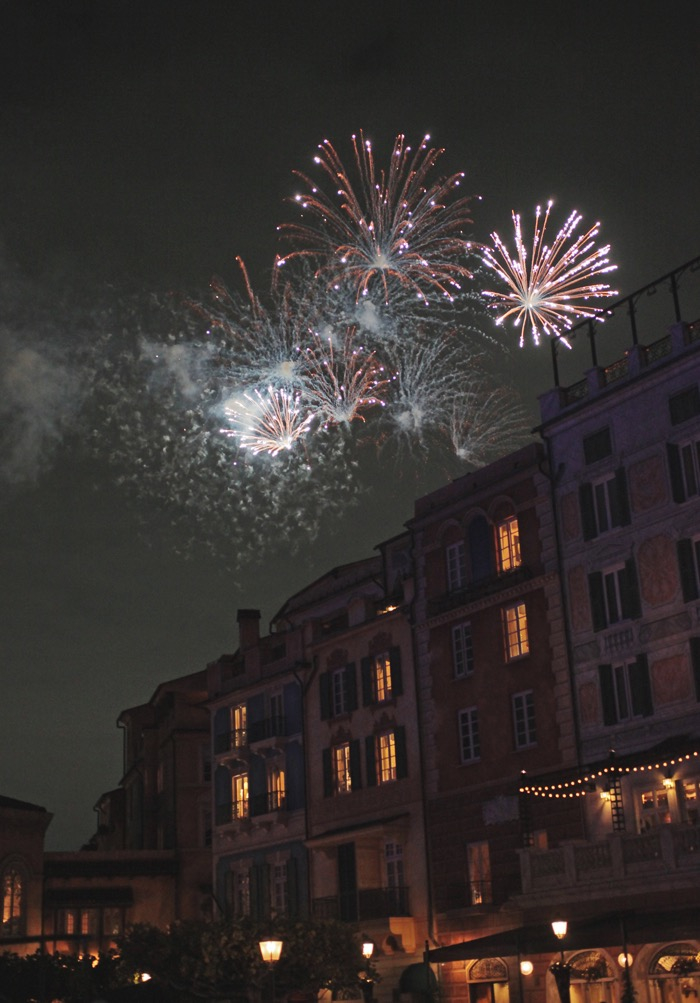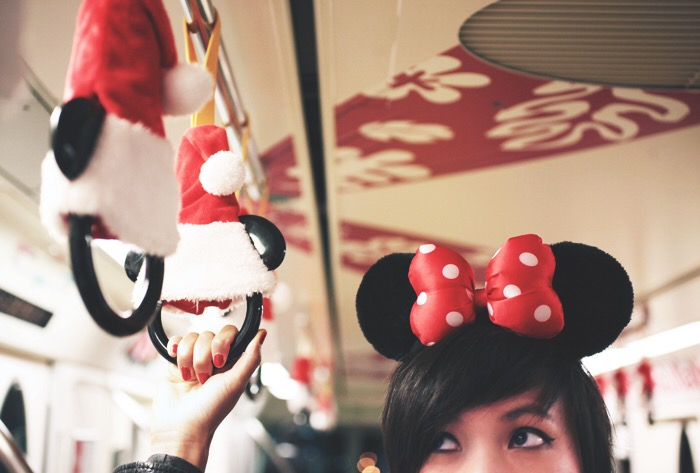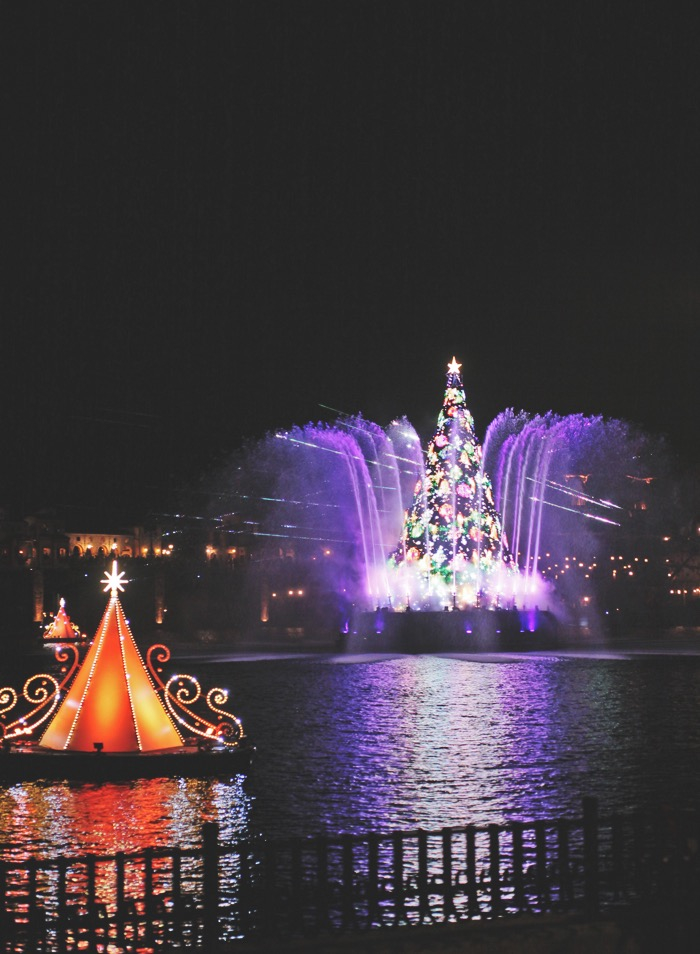 It requires a certain amount of planning: take the inside train to get to the other park, knowing you can come back to the initial park as many times as you want. It's really worth it!
Some random advice
If you want a complete list of all the rides in each world, make sure you study the Tokyodisneyland map carefully. You can make a preselection of what you're interested in.
As usual, I'd recommend arriving at least half an hour before the park opens.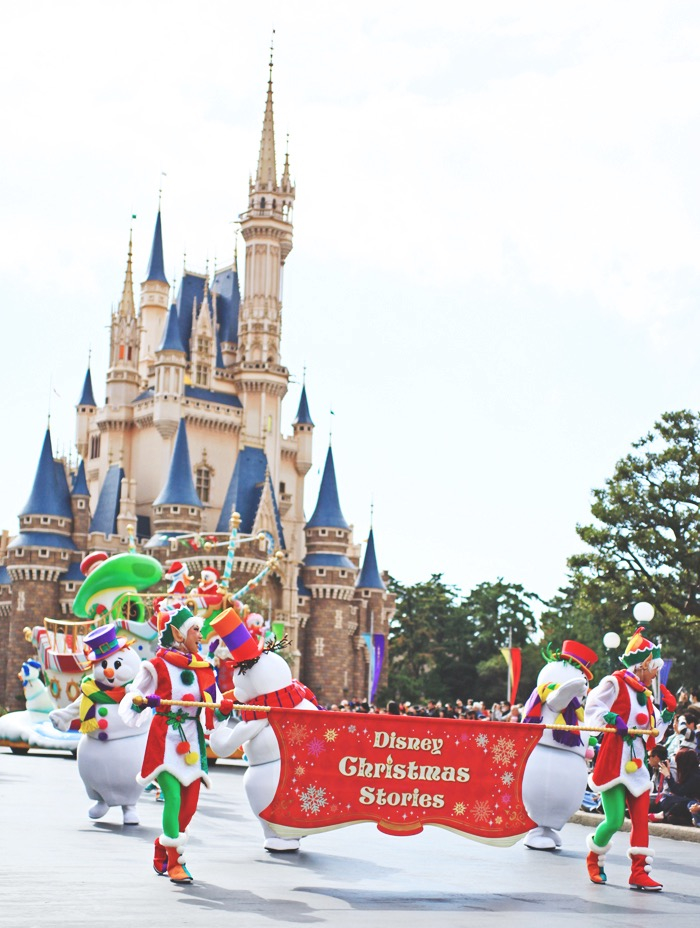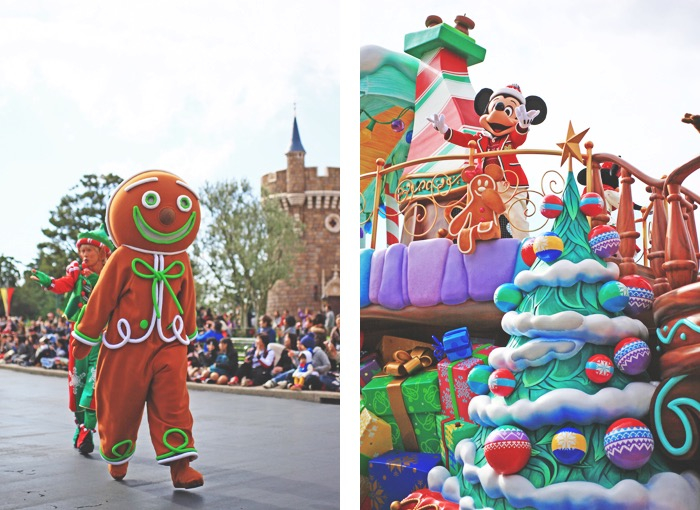 The "Disney Christmas Stories" parade

For the parades and shows, the japanese settle down on the floor pretty early (on small rugs mind you = see, it's all about planning!) and take their hats and other headwear off to make sure they're not in someone else's visual range: incredible! It means you can admire the parades easily, without having to climb onto someone's shoulders.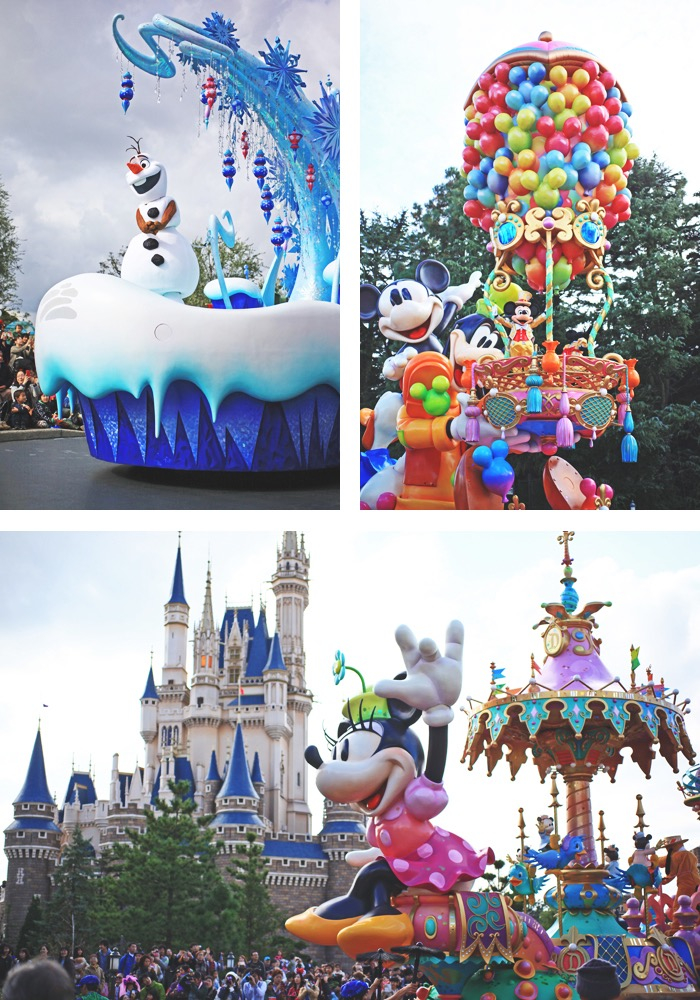 The"Happiness is here" parade

The shops have surprisingly little christmas decorations: I thought I would bring some cute "Made in Japan" items … turns out I didn't ! I just bought the Toy Story pins (I'm collecting) but for the rest, there weren't any noteworthy kawai items in my mind. At least, my wallet didn't complain.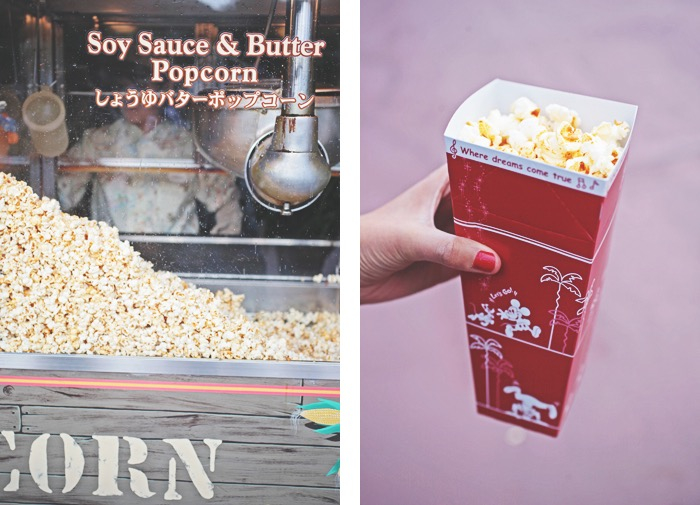 Take the time to try the food in both parks: they still have that popcorn system with different flavors (new flavor this year: butter and soy sauce!) : the snacks and other delicacies are as pretty as they are good, it'd be a shame to pass!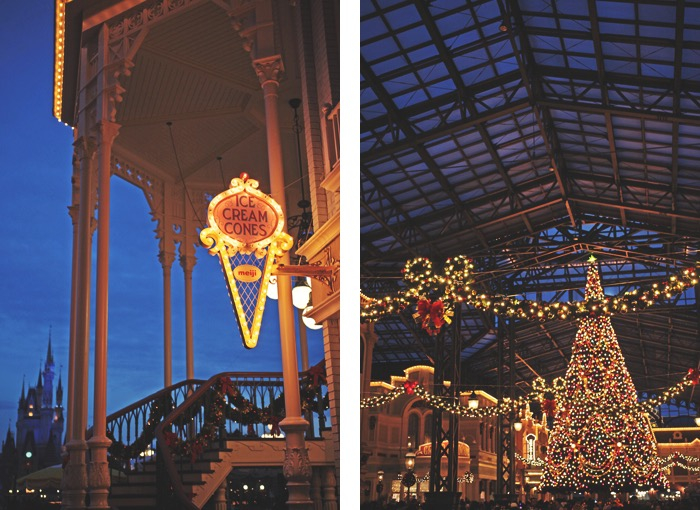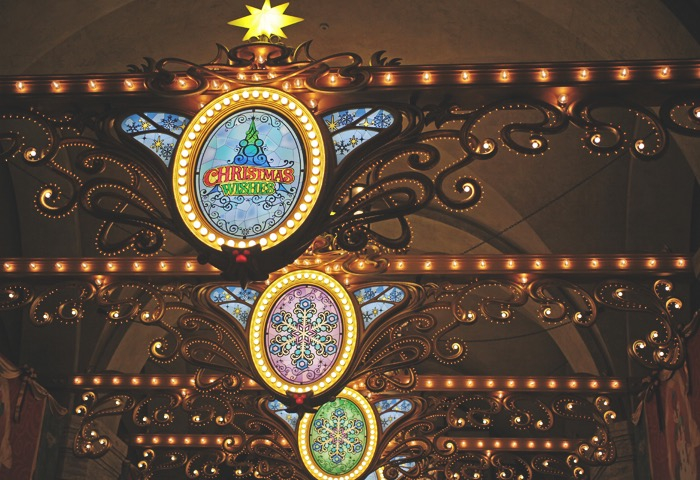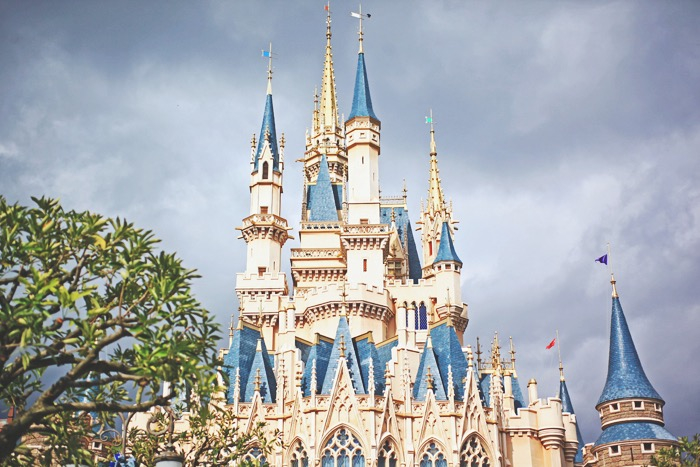 As for the rest, I'll let you discover it yourselves if you ever get to go. Enjoy the Disney magic … japanese version! (English translation by Marine)