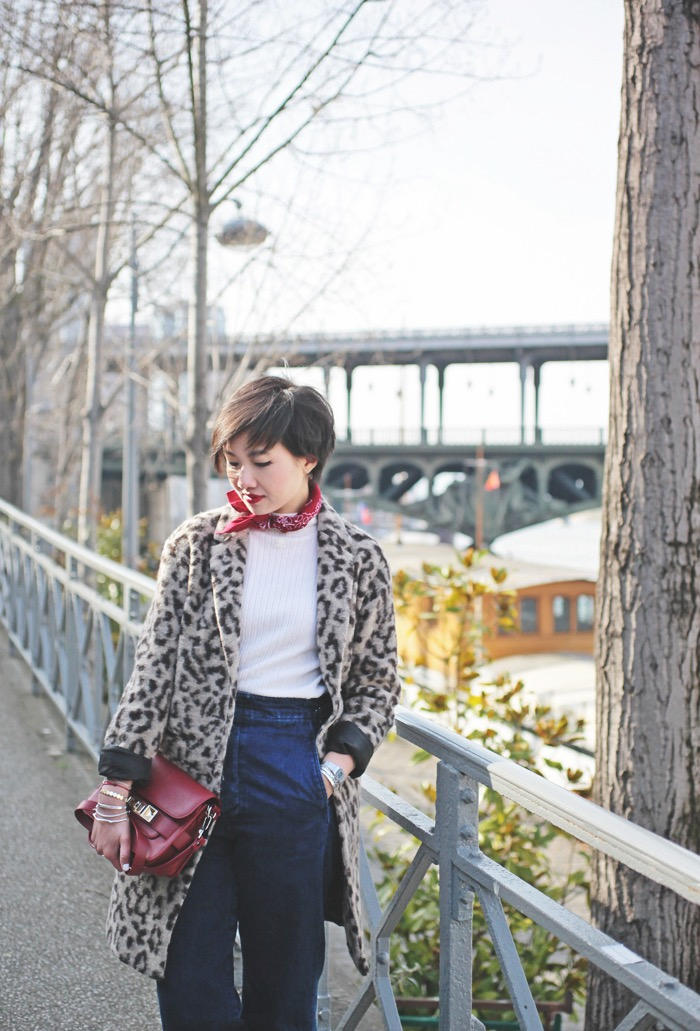 It's been a while without wearing leopard print on this blog. I can't get tired of it, far from it!
This outfit is only made up with things that I've had in my closet for a certain while (from months to a few years) but the silhouette seems to perfectly goes with the latest trends: large cropped jeans, skinny ribbed top, bandana and cowboy boots.
I'm usually more into timeless looks and do not want to follow the fashion trends no matter what (loafer/mule in fur, for instance, are not for me) but I kind of liked this "Citizen Calamity Jane" style.
The future will tell us if I will wear it again next year… my opinion, probably matched with something else: recreate looks, is the funniest part! (English translation by Quiterie)