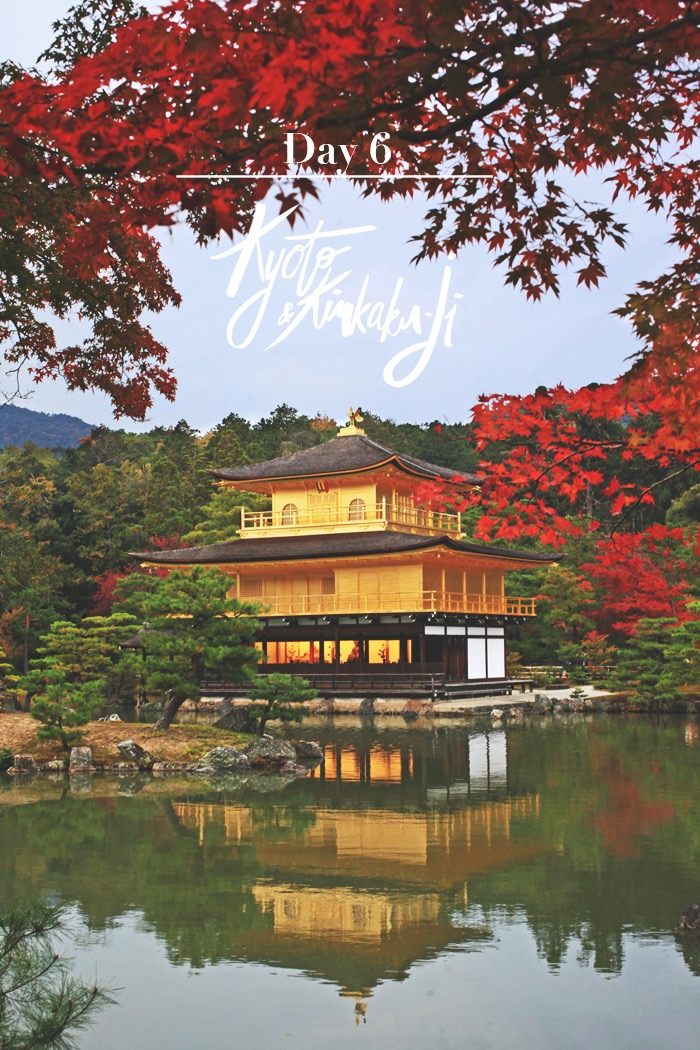 As I had told you in my first post about this japanese autumn trip, we really took advantage of our JR Pass, and our trip may not be an epitome of practicality.
After filling our lungs with fresh nature air in Kinosaki and Miyajima, we headed back to Kyoto.
Kyoto, we're back !
We stayed a couple days, and rented out a hotel apartment (=Hana Touro Stay), similar to the Tokyo Asakusa one we had in 2014.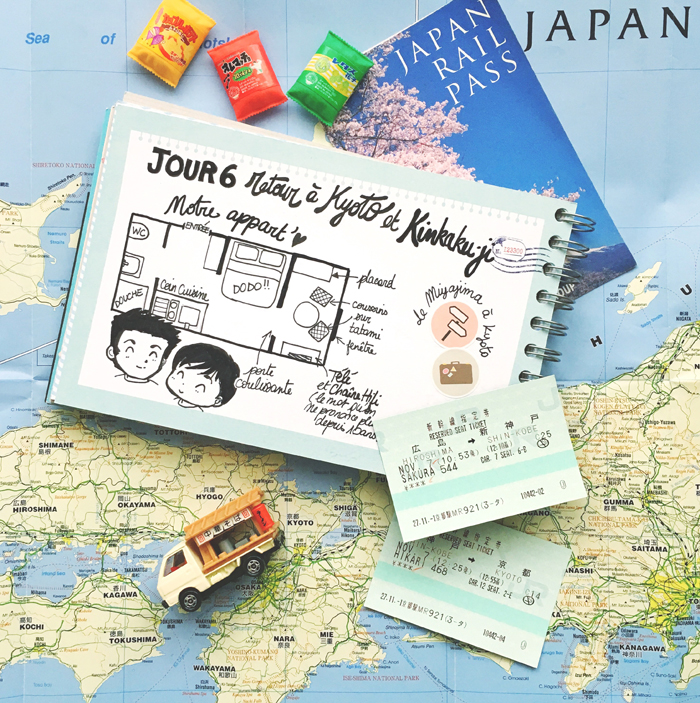 The price during autumn may not be the most advantageous, but we wanted to be close to the Gion area, be able to do our own food shopping, do a couple of washes … basically pretend like we were actually living in the city to better get a grasp of it.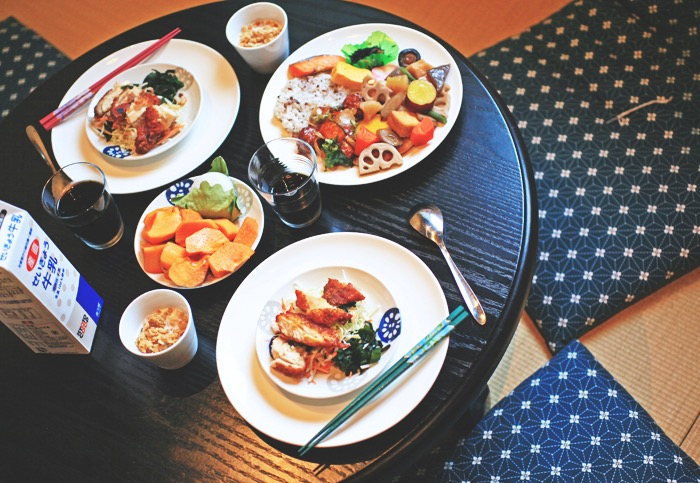 Here's a glimpse at our home-made breakfast, made with stuff we bought at the local konbini (little japanese supermarket) : there's not dominating theme as you can see (=mik and muesli meet fried chicken and sweet potatoes!) but oh so good!
The Golden Pavillion

After getting the keys to our apartment (I didn't take any pictures but it can easily be found on the web), we headed directly to the Kinkaku-Ji temple and its golden pavillion before nightfall (which is pretty early here: around 5pm!)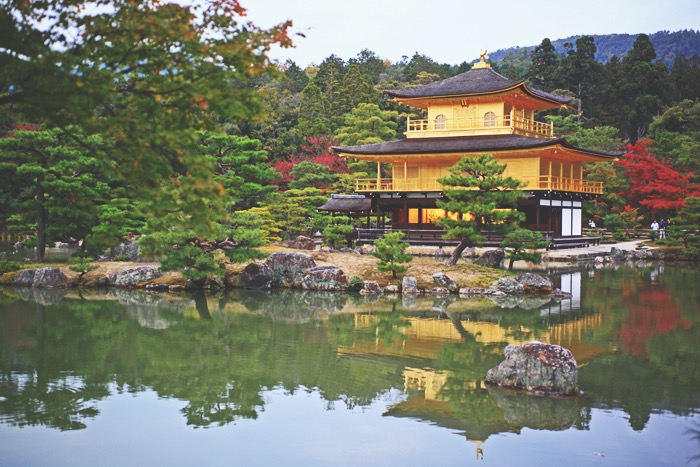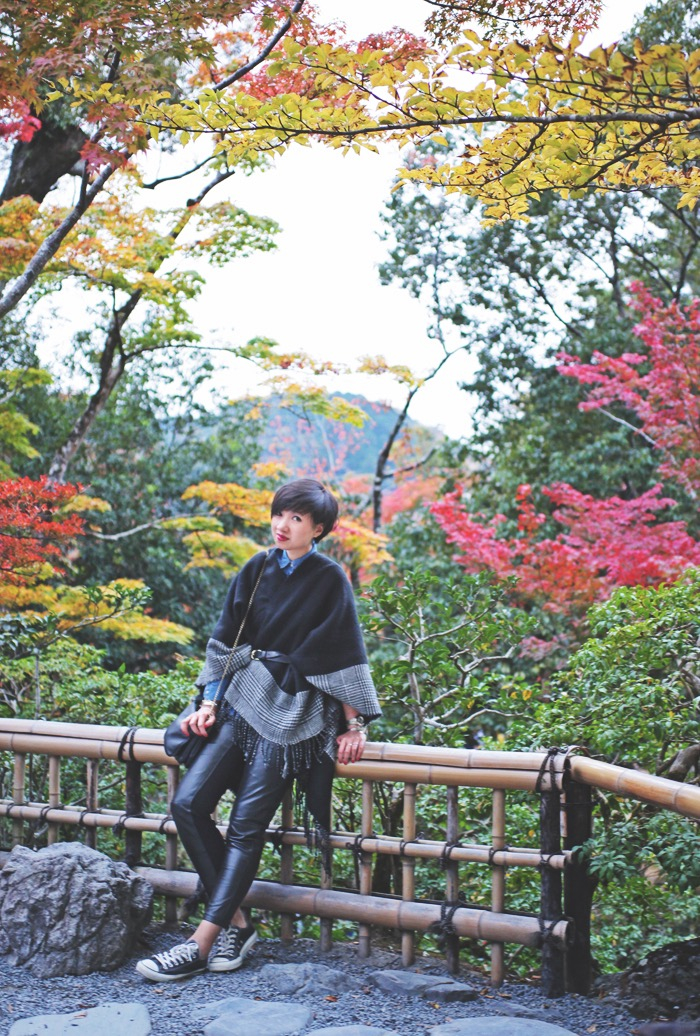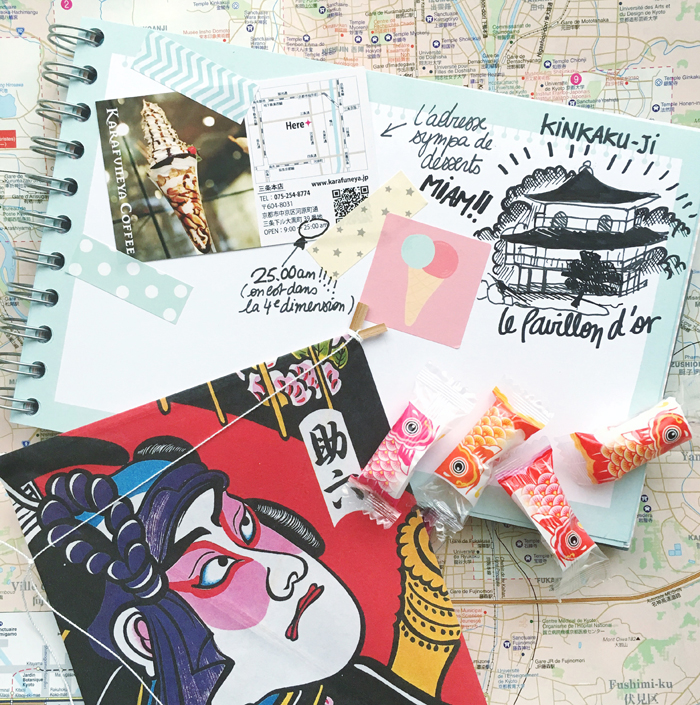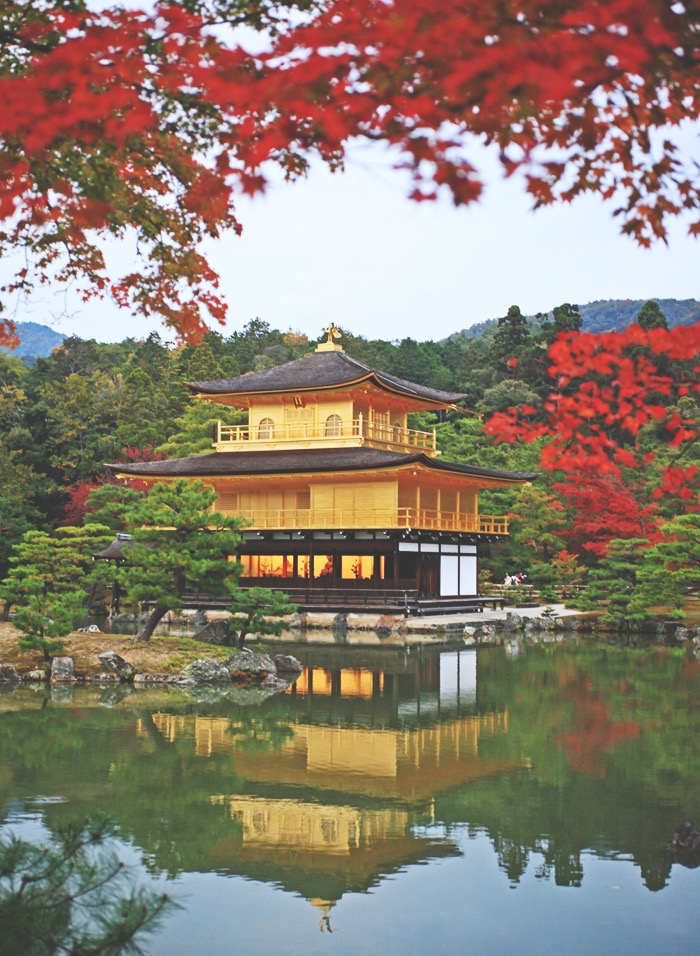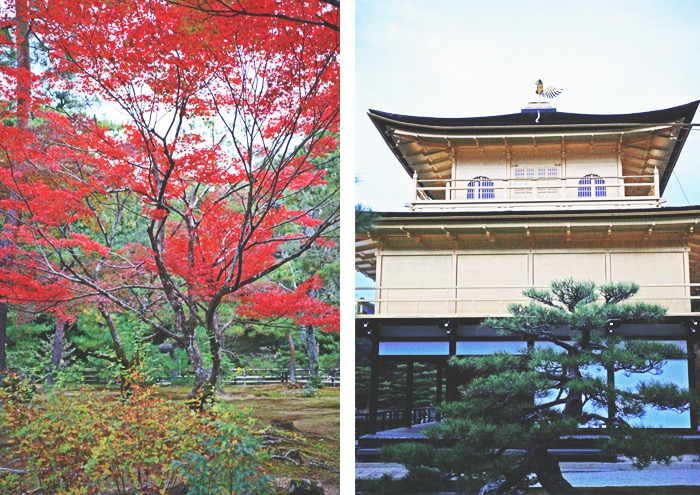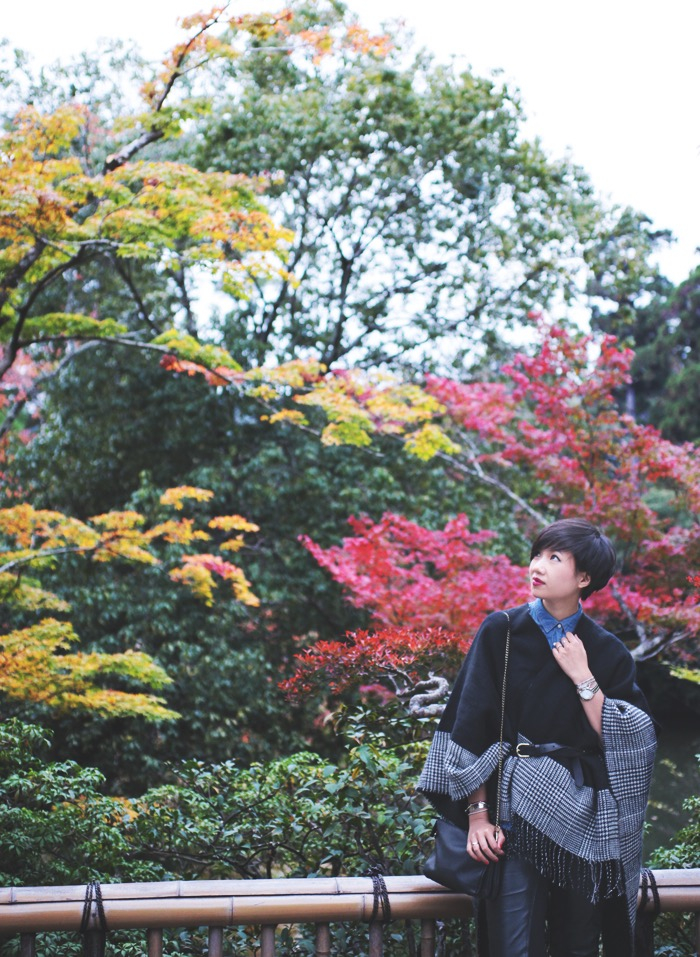 We had already seen this wonder in 2007 (it's registered on the UNESCO's world heritage list!) and wanted to return to see if the fall colors would change anything.
Even if the leaves were late in turning red this fall, we did snap a couple of momiji shots. Of course, it's even more beautiful irl.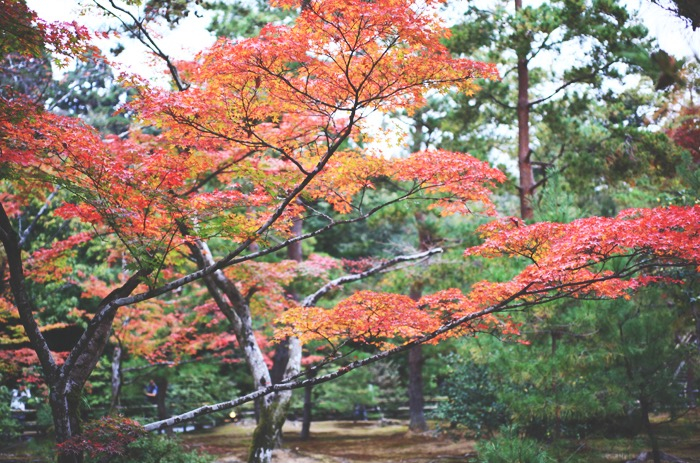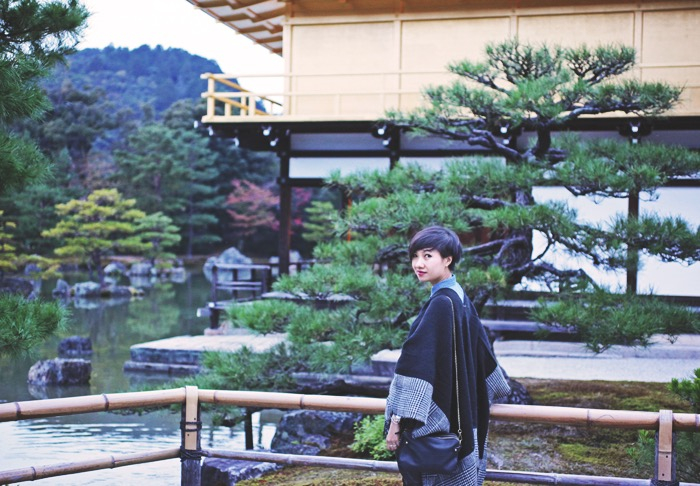 If I have one bit of advice to share, it'd be to go as early as possible (as with any monument in fact) to try and avoid the crowd. I may look solitary and zen on this picture, but believe me, we were not alone.
A couple yummy addresses

I'll have more to share next time, I'm giving them away sparingly to make sure you don't get an indigestion!
KYO TSUKEMEN TSURUKAME (559 Nakanomachi, Teramachi Shijo-dori Agaru)

Not expensive, and really delicious. It's hidden away in a corner of a mall (my SO detected its potential), and there are only 6 or 7 seats in this tiny restaurant.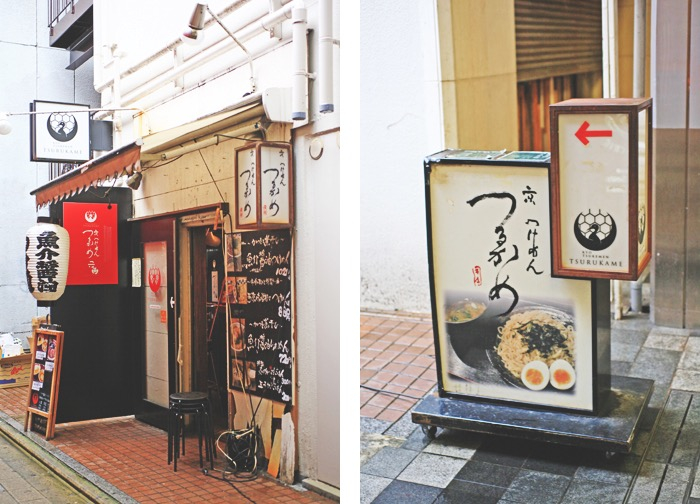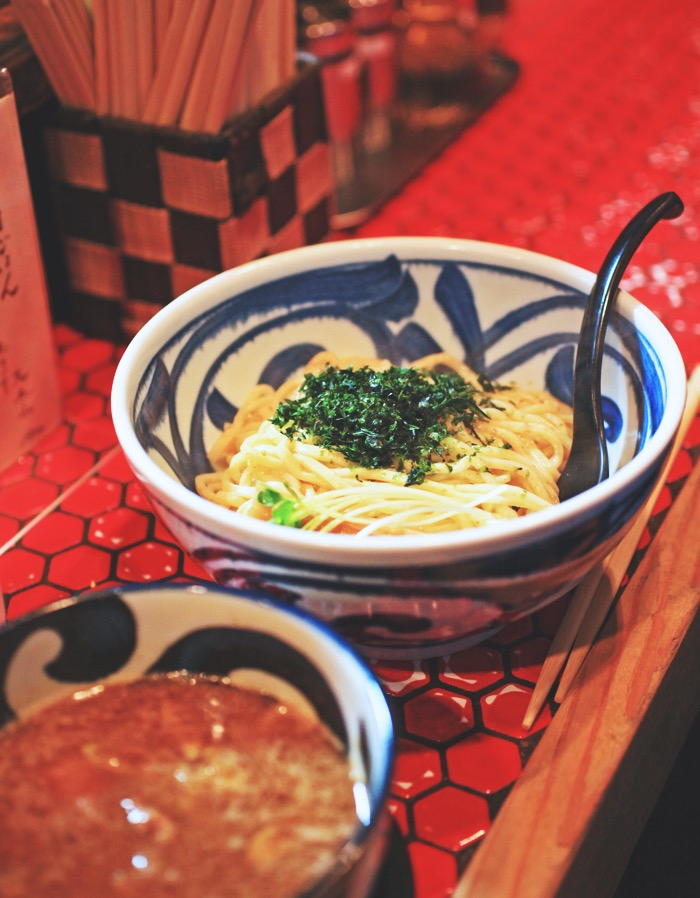 They serve "tsukemen" here, which is ramen you dip in a spicy sauce: the food is cooked directly on the counter (2 chefs).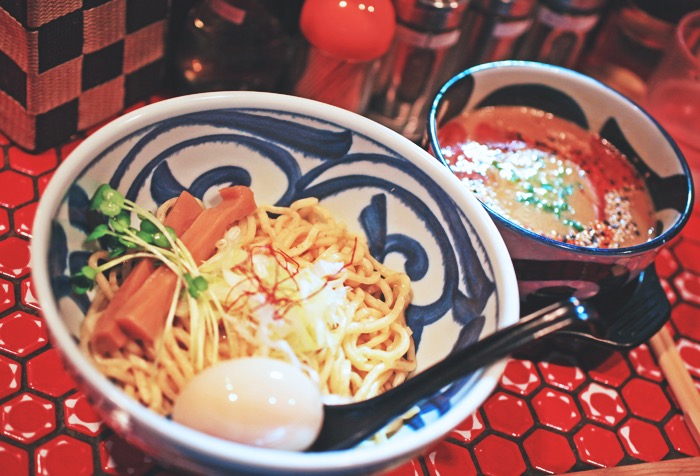 A bowl of noodles costs around 7 euros. It's an unusual address, where you can eat (very) good food pretty quickly!
KARAFUNEYA COFFEE (39 Daikoku-chō, Kawaramachi-dōri)

Our HQ for desserts during our stay in Kyoto. Don't be scared by the gigantic reproductions of multicolored plastic desserts in the window (they have ridiculouslys huge desserts to share for 8 to 10 people!!), they also have normal-sized desserts (with less colors).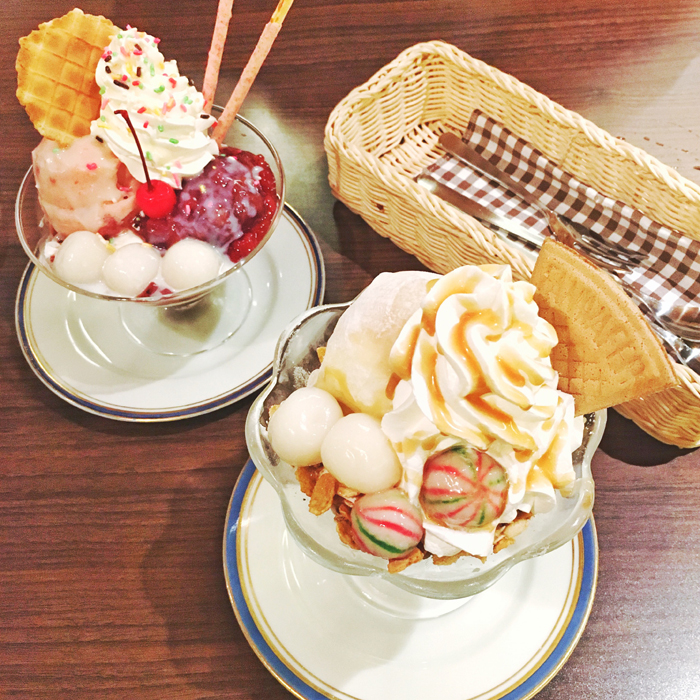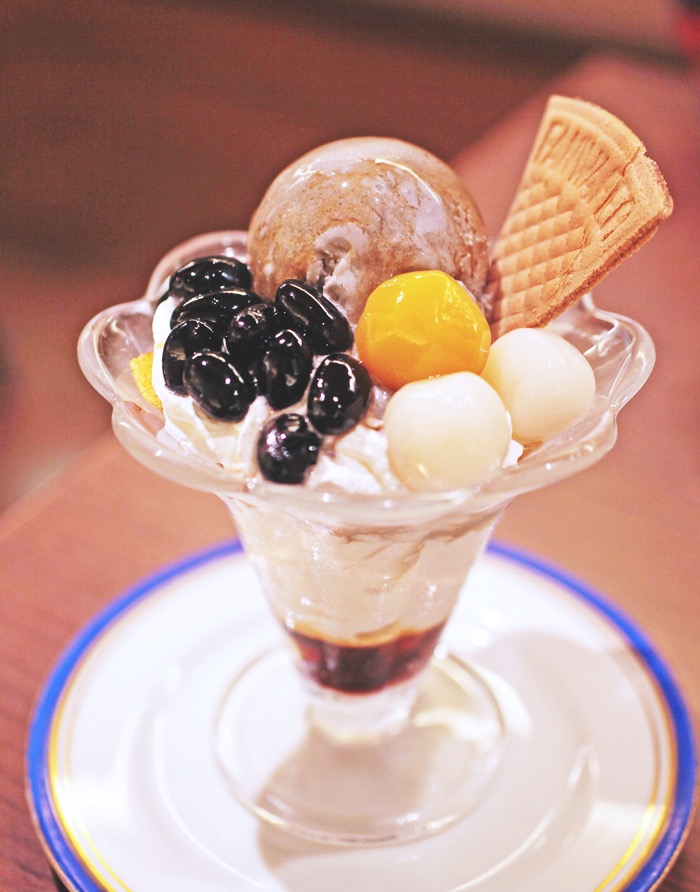 Our passion for "parfaits" was fulfilled here with these rice paste based desserts, mochis, ice cream and crunchy little cookies. I'm not sure it'll be to everyone's taste, as they have a number of gelatinous textures – bubble tea type. But I personally loved it.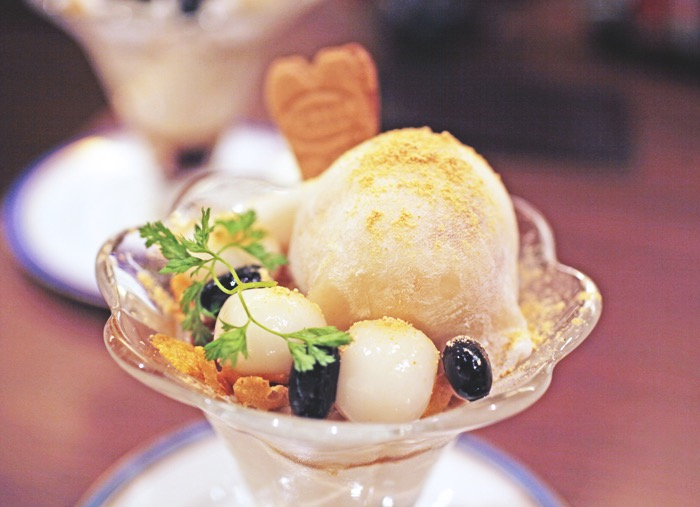 My favorite: mochis, gelatinous rice paste with ice cream inside !
They also have waffles and other traditionnal desserts, but it's not as exciting. Thank god for my thighs this address doesn't exist in Paris. (English translation by Marine)