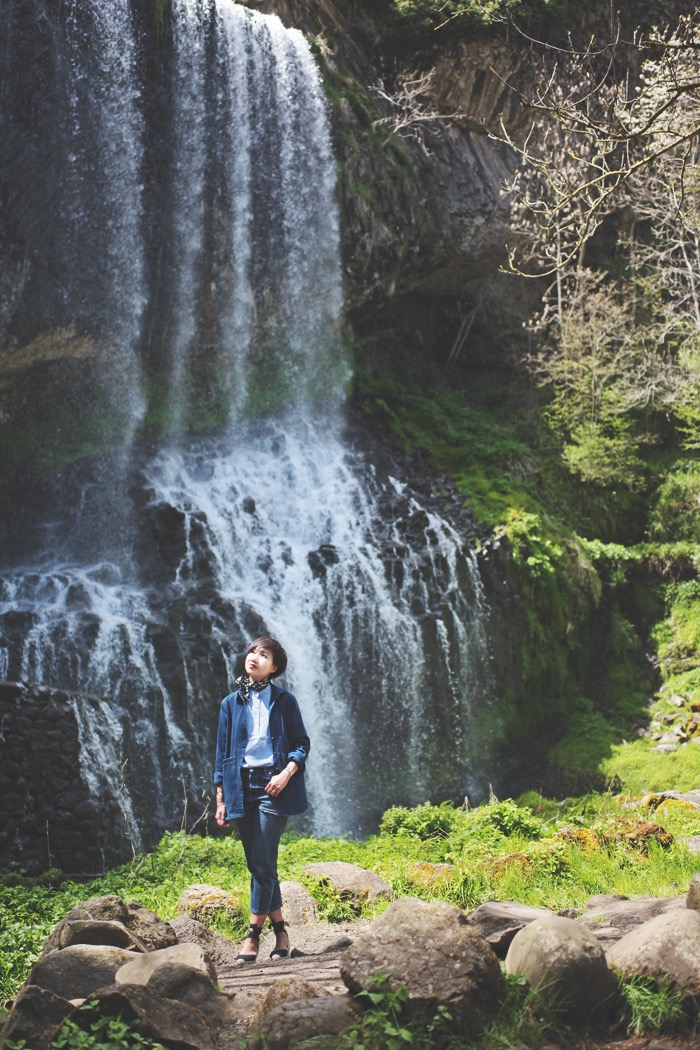 A bit of freshness to end up this week and start the weekend (which will be mostly studious for me).
Let's go back to Auvergne, where, I already told you, we took some time to go pretty much everywhere. This "Cascade de la Beaume" (Beaume waterfall), I must certainly have gone there while I was a child but I don't have any memory of it. Therefore, it was a good surprise to discover it a few years after with my blogger eyes!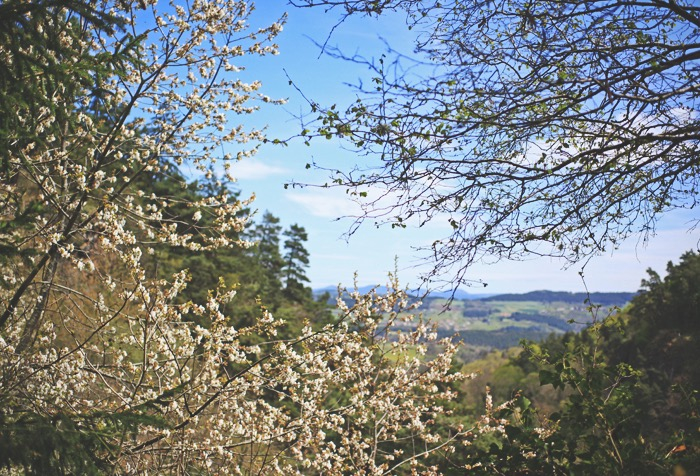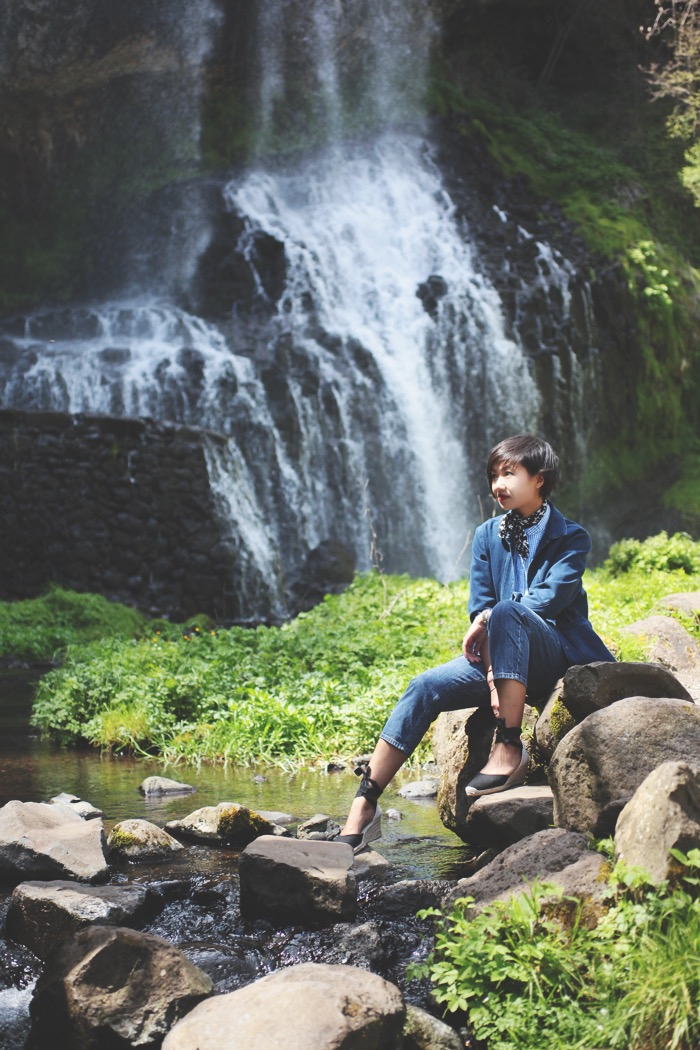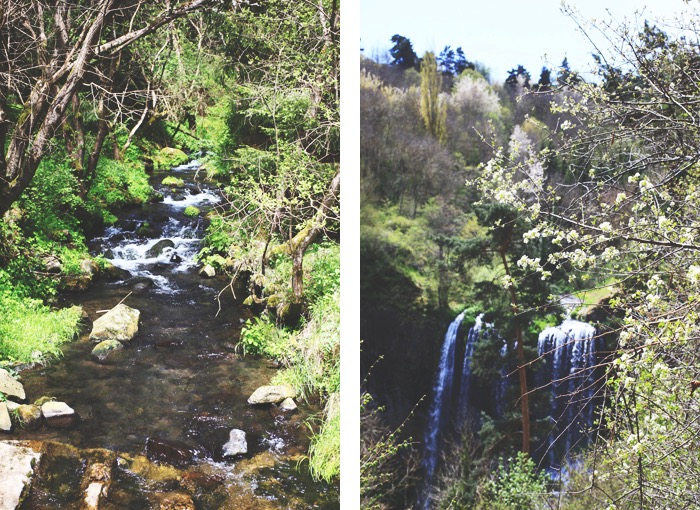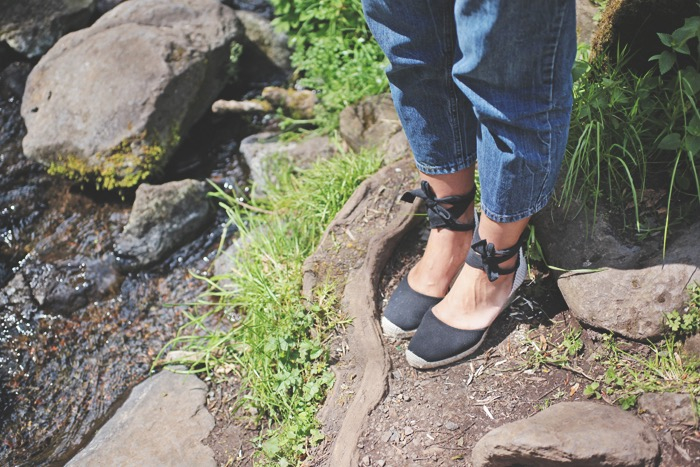 My outfit was far from appropriate for this kind of walk (let me reassure you, I had sneakers with me… but unfortunately, no swimsuit). And as you can see I optimised my suitcase for the weekend by only bringing 1 pair of jeans for 3 days.
1 jeans = 2 looks: well it's a pretty easy concept, everyone does that all the time. But it's quite a challenge for a fashion blogger haha! Anyway, I hope you will enjoy this "freshness of life": Have a good weekend! ! (English translation by Quiterie)