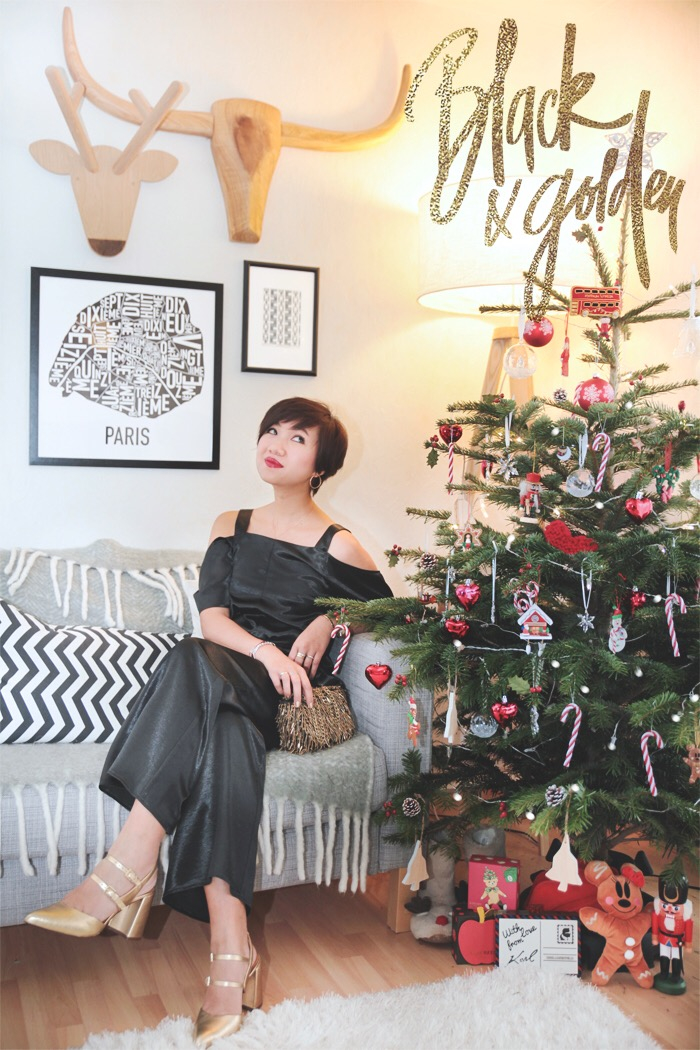 Here is another festive outfit if you are more into pants. Indeed, the satin jumpsuit can be an alternative to the traditional little black dress.
I prepared this time a 100% Topshop outfit in black and golden tones.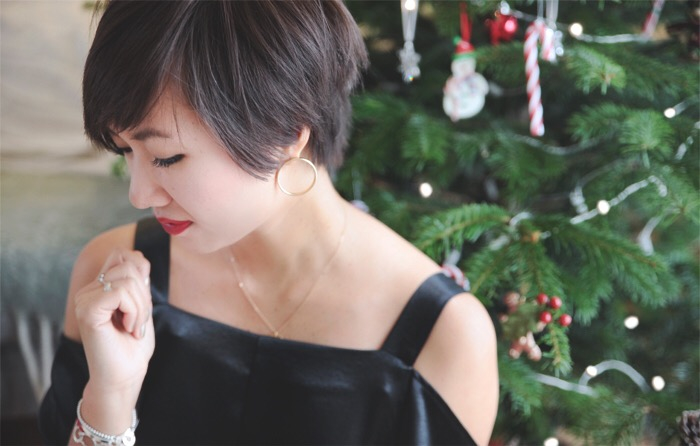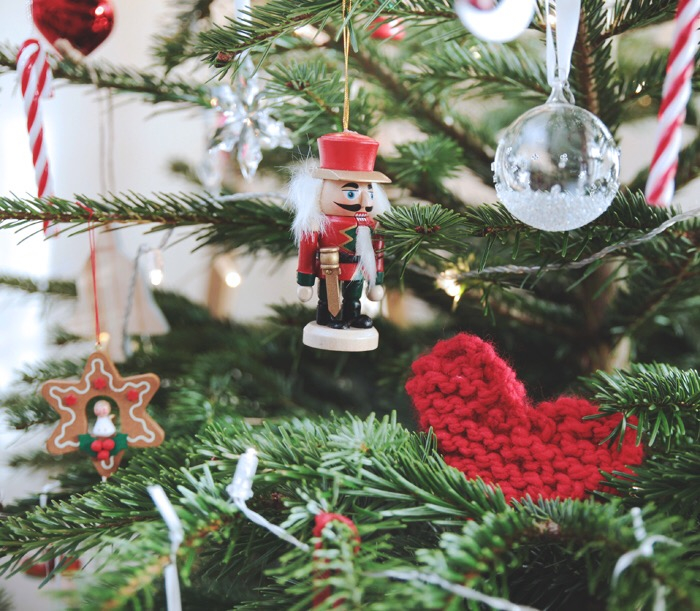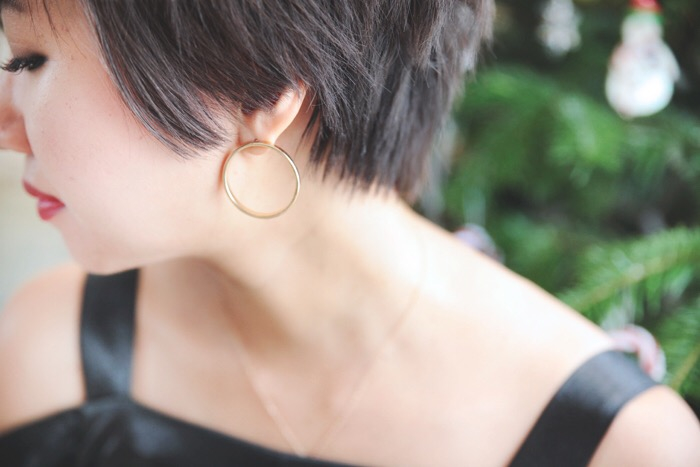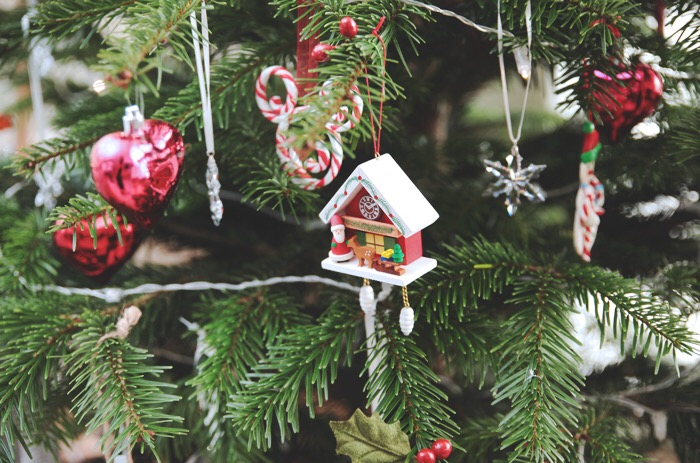 A few years back I was more into "silvered" tones, but I now easily fall for golden accessories: Is it because of the age, the festive spirit or Christmas? Probably a bit of the three!
Anyway, the comfort is still here, and this, this doesn't change! (English translation by Quiterie)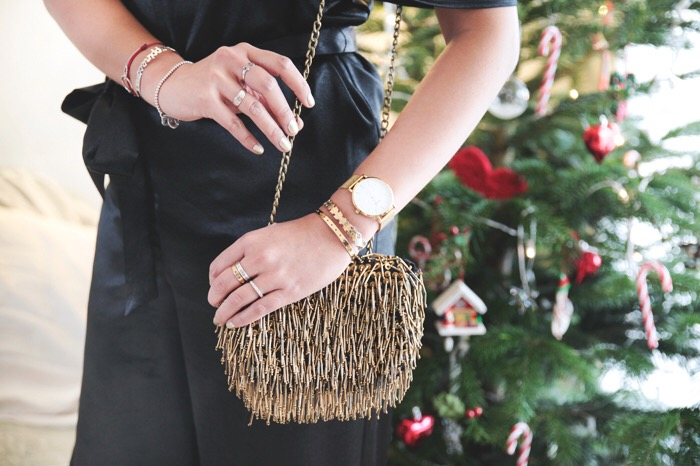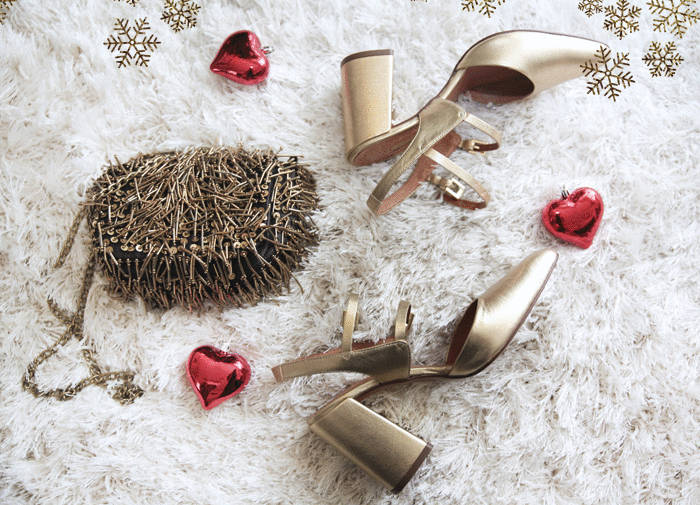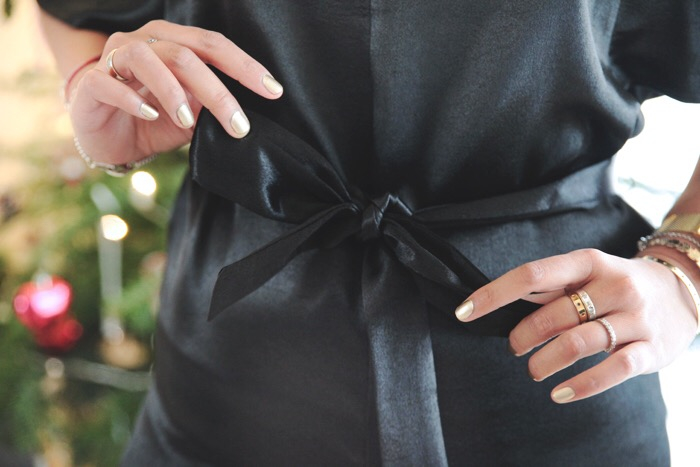 (This post was published in collaboration with Topshop)