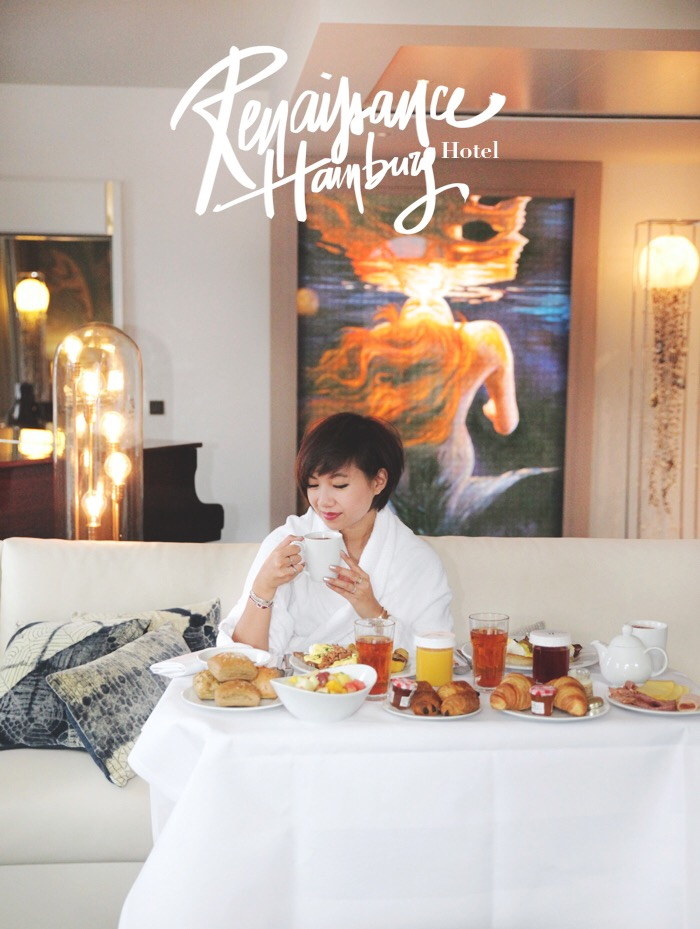 As I was saying before, my SO and I spent a few days in Hamburg to enjoy the Christmas spirit of this pretty city of northern Germany.
I'll post tomorrow about the touristy side of our stay, but for the time being, let's talk about our home away from home in Hamburg!
 Marriott Ambassador check in!
As a "Marriott Ambassador", after Crete and London, here I am in Hamburg to discover the Renaissance Hamburg Hotel.
It's a 30mn taxi-ride from the airport, right in the heart of the city, and perfectly located, since the majority of our visits were made on foot.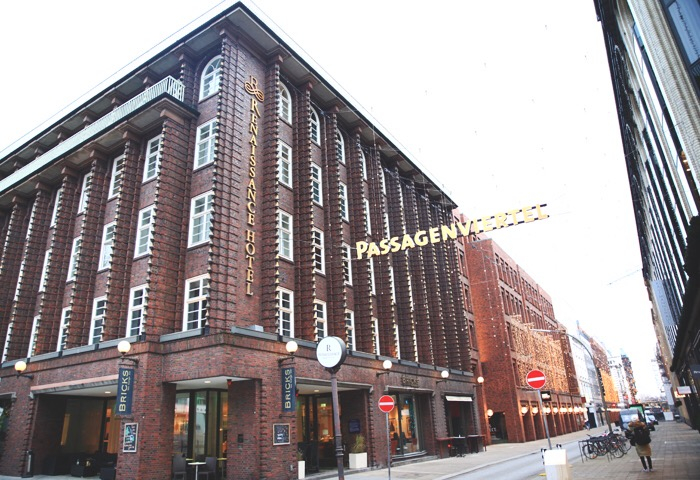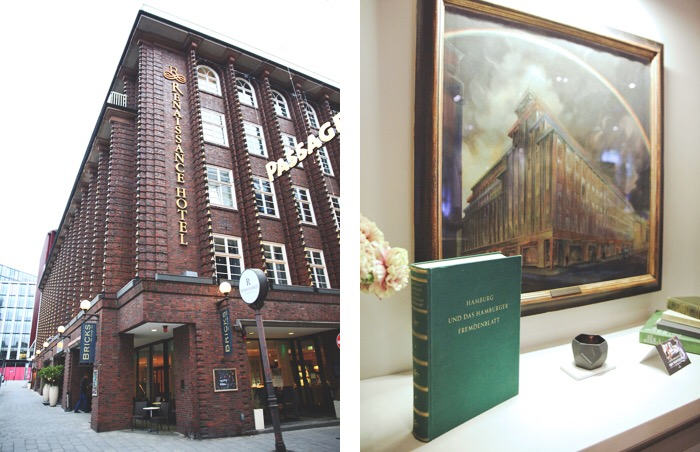 Upon arrival, we were greeted by Philipp the "hotel navigator", who explained his role.
In each Renaissance hotel around the world, the "navigator" is the go-to person for insider tips and favorite spots to enjoy the city like a local. It's like a perfect mix between a concierge and a blogger, always up for sharing his experiences and giving personalized advice.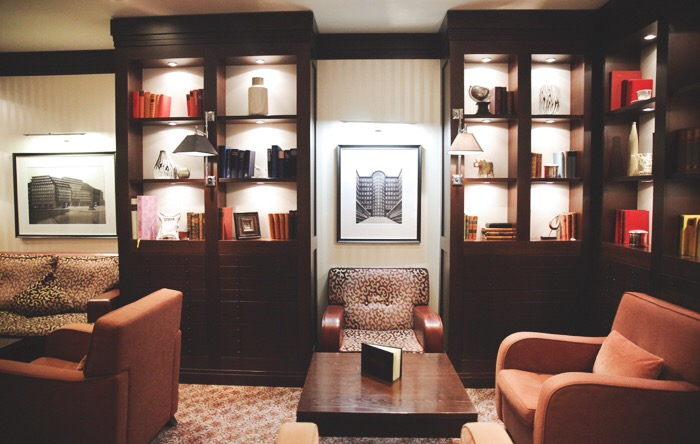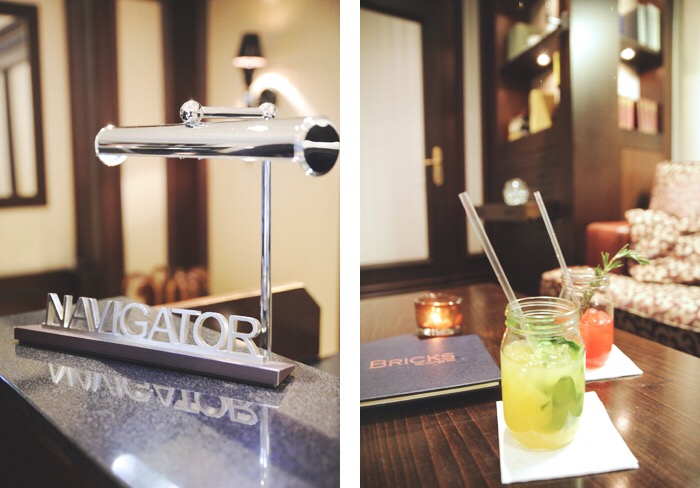 After settling at the hotel bar, Philipp showed us where he likes to go out, eat in a relaxed atmosphere, admire the best city view etc. I write it all down on a map to make sure I don't forget any of it!
The Renaissance suite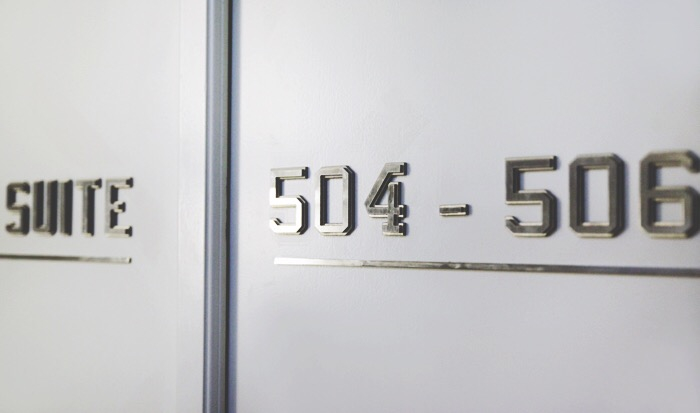 After sharing his knowledge with us, Philipp lets us know our room is ready – "it's very pretty, you'll see"…Tiny understatement … it's not really a room, it's a Suite! The Renaissance Suite, to be exact.
Since I started my Marriott experience, I go from beautiful discovery to the next, always enjoying the diversity in decoration and details of each place.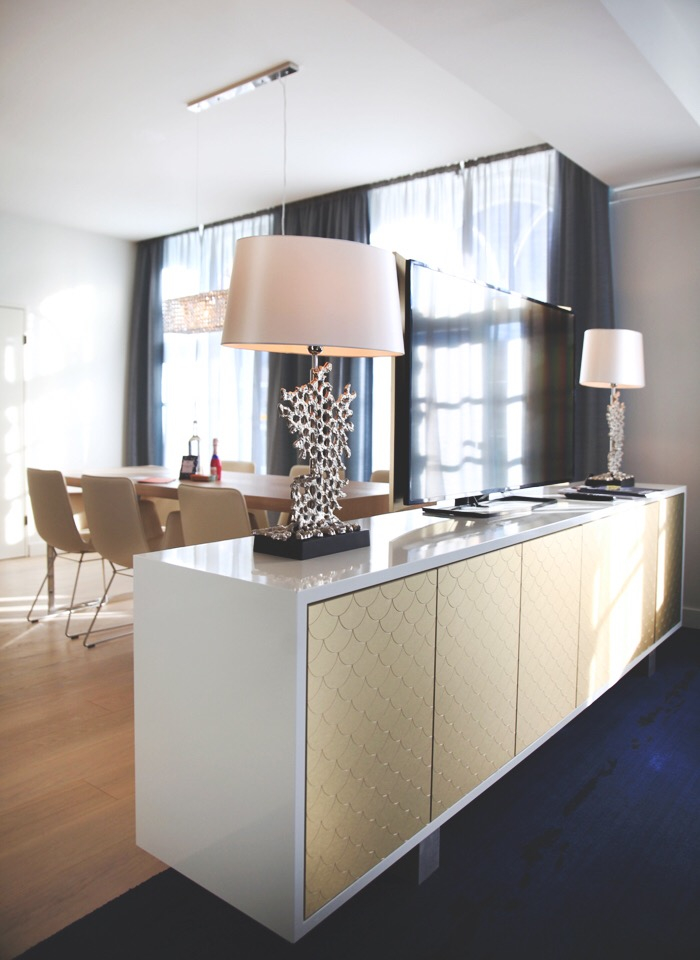 Bring your sea legs – everything in this suite is about the ocean.
An imposing piano (that you saw last time) sits in the living room, and I immediately regret not having persevered with my piano lessons … oh well, never mind, I'll just play the Little Mermaid soundtrack instead!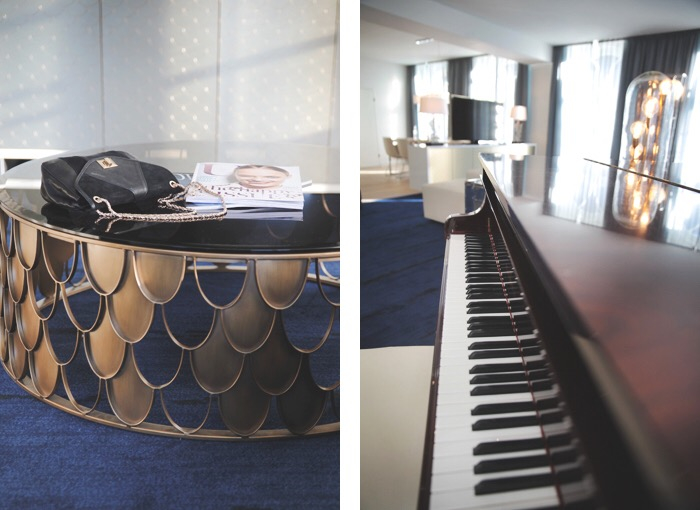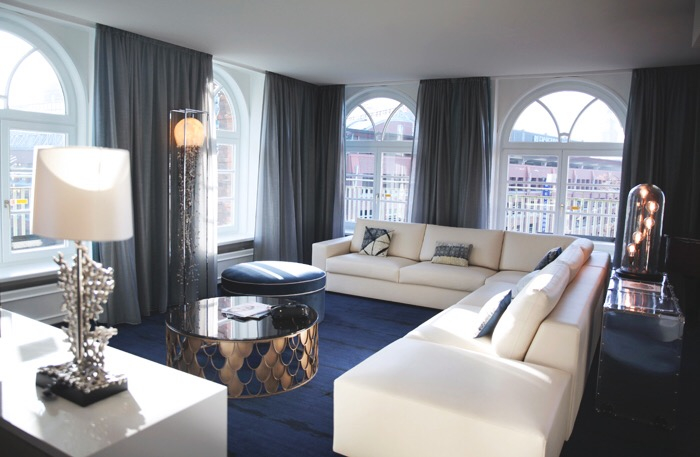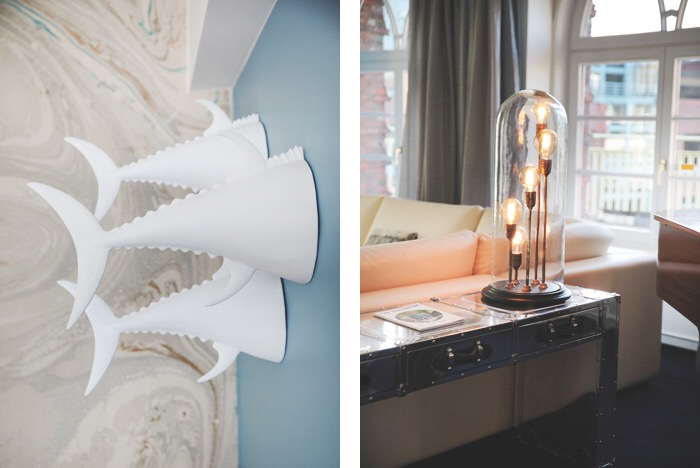 Just like in Domes of Elounda, we have two bathrooms (in case I take too long getting ready). The room also has two big beds (I imagine this suite is more adapted to a 4 person family than a couple).
The fish…the jelly fish lamps …Hello "Big Blue" atmosphere!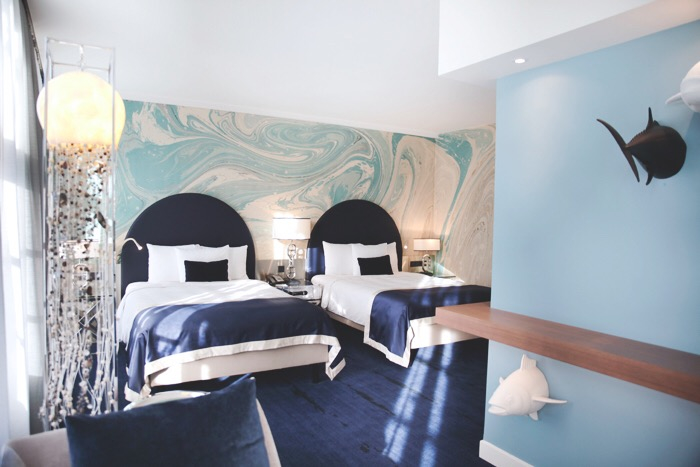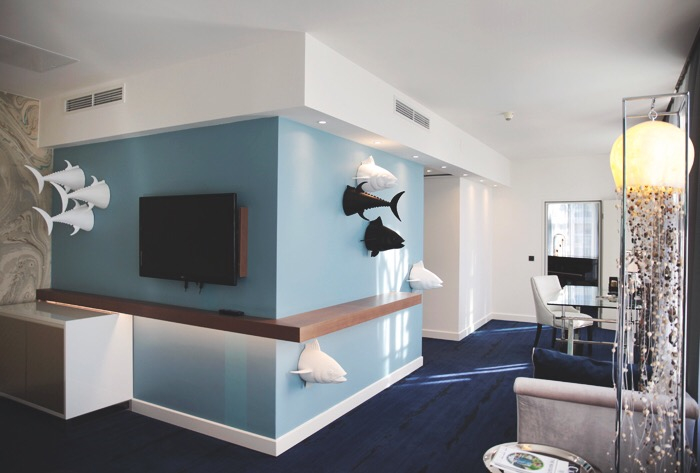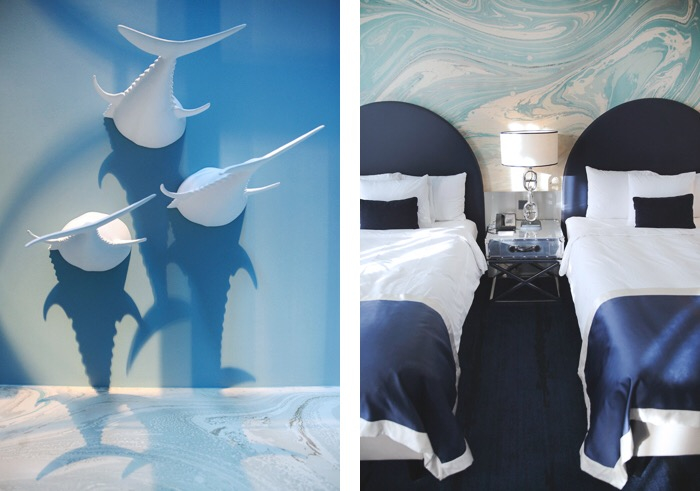 Under the sea ! Under the seaaa !♫
Of course, a hotel stay implies room service breakfast! I think I already mentionned that I generally enjoy buffets for their diversity, but this option was clearly very enjoyable!
Eggs benedict, crispy pastries and fresh fruit, all devoured while wrapped in a fluffly robe and slippers…you have to admit it's pretty perfect.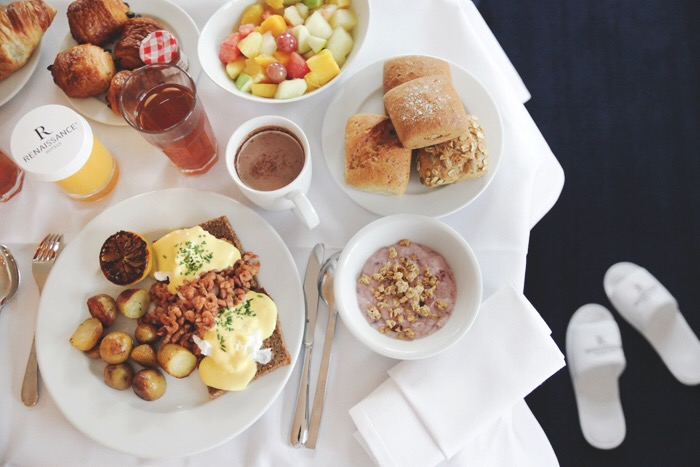 "FischMarkt"Eggs Benedict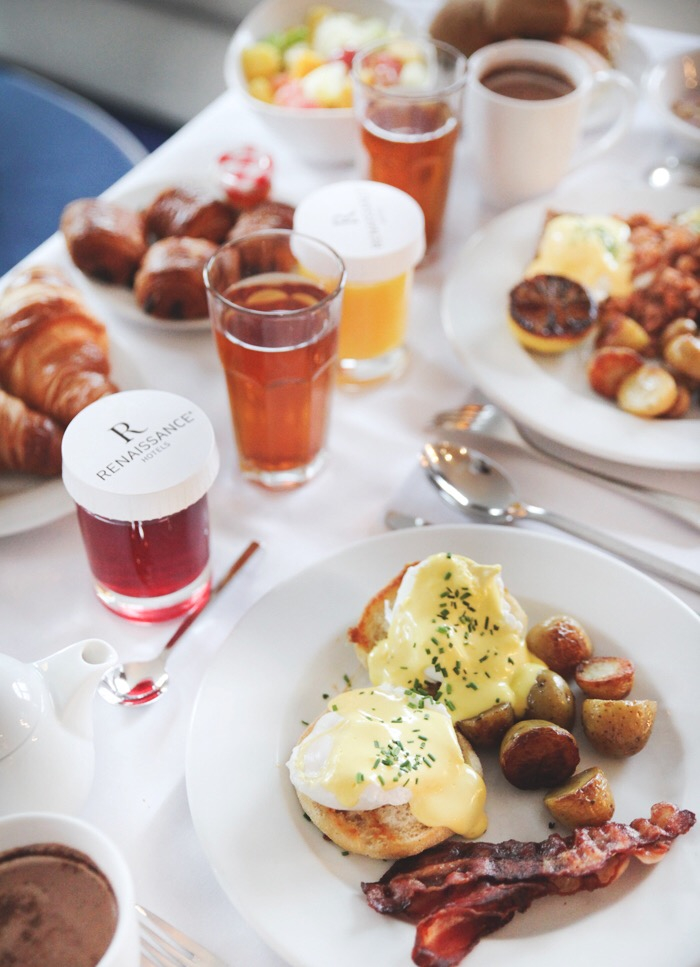 "English" Eggs Benedict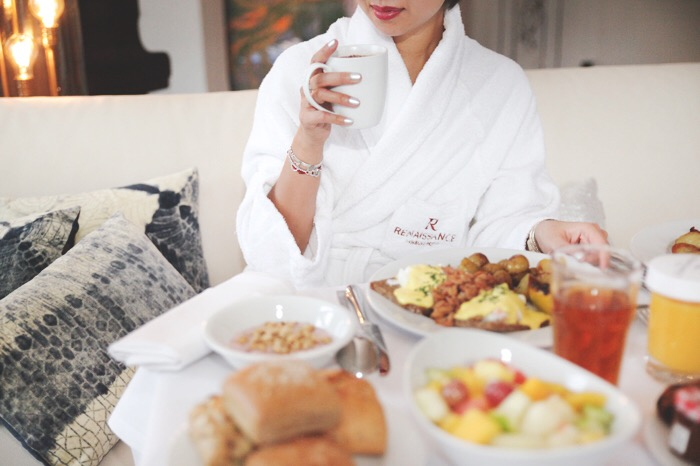 We did give the breakfast buffet a try the next day, in Broscheks, the hotel's restaurant. A large selection of cheese and cold cuts, omelettes, fresh smoothies … different atmosphere but the pleasure remained intact.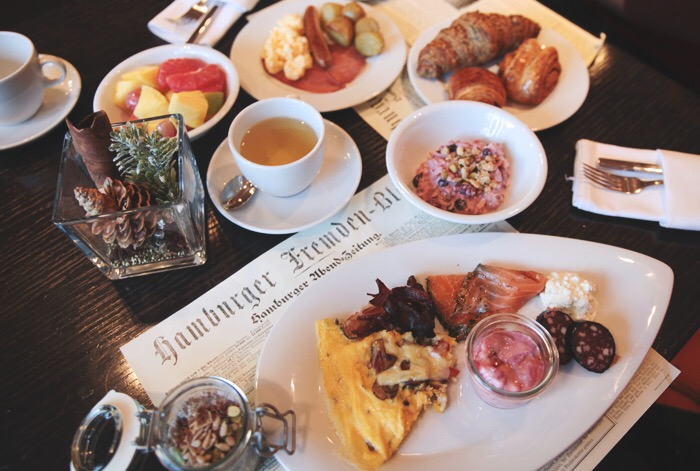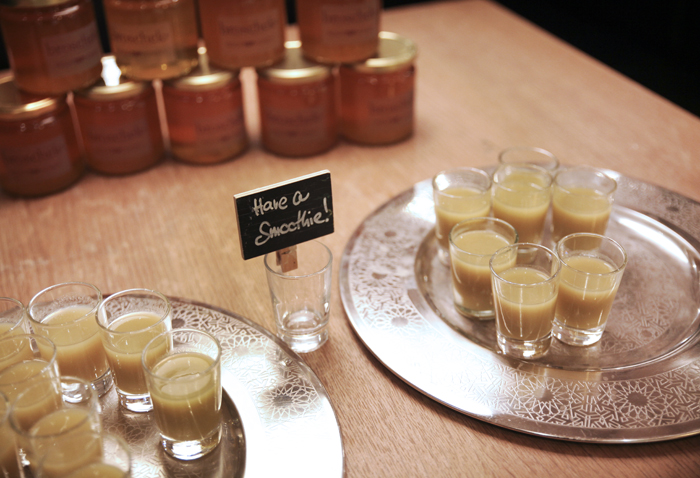 BROSCHEKS restaurant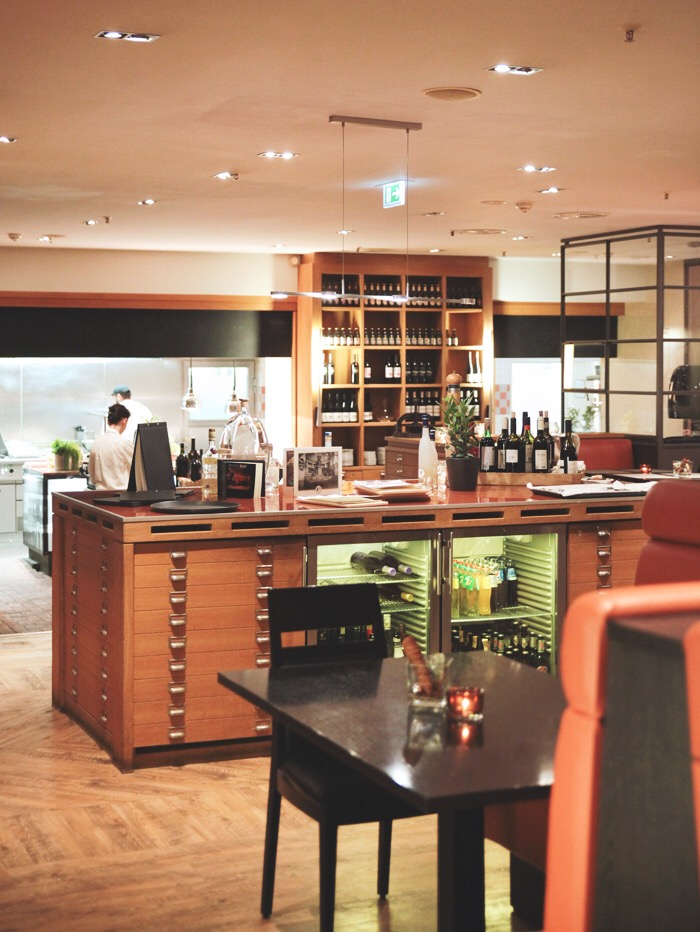 You can have breakfast, but also lunch or dinner here, "brasserie style" – both modern and traditional.
This restaurant used to be a printing company, hence the little details of the past all around the room.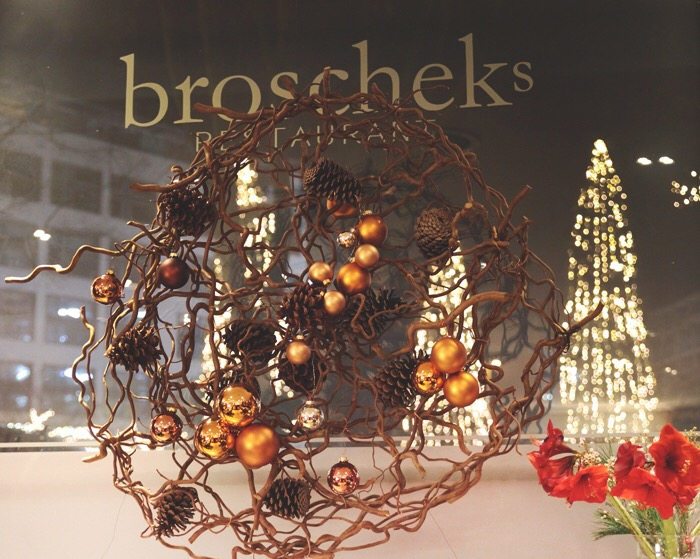 We had dinner at Broscheks one evening, and I decided to try the Pannfisch, which seems to be the Hamburg specialty : different fried fish, creamy sauce and potatoes. Delicious but hearty, hence the light dessert.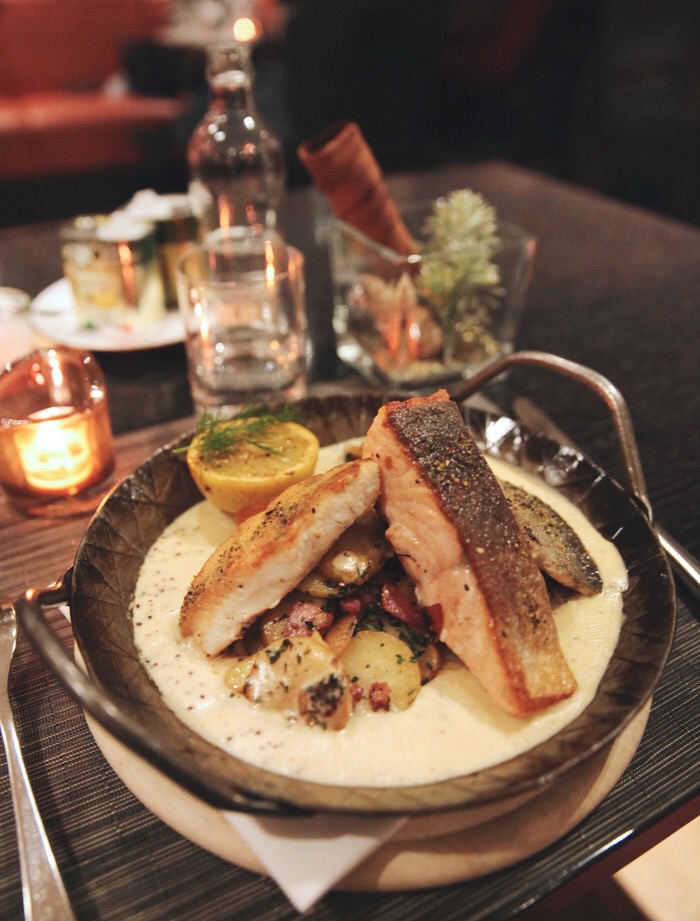 "Hamburger Pannfisch"= filets de poisson poêlés de Hambourg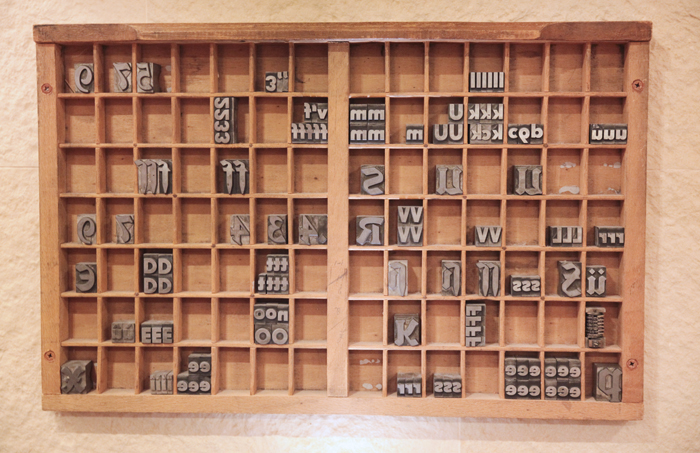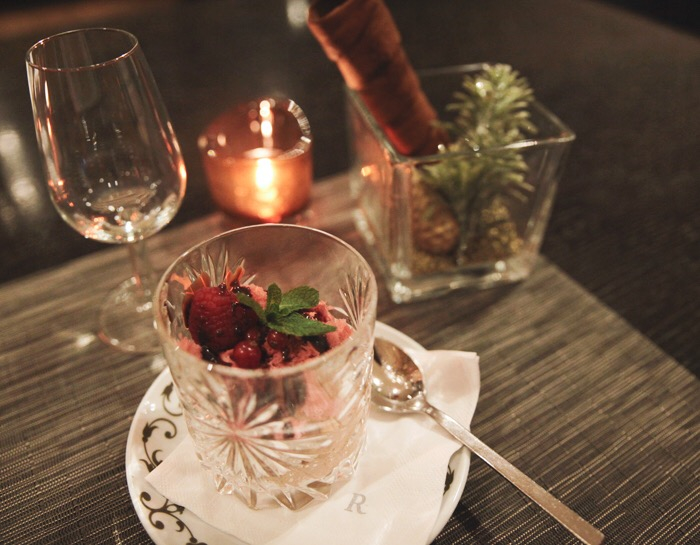 Red fruits cream and cake
The BRICKS Tea Lounge Bar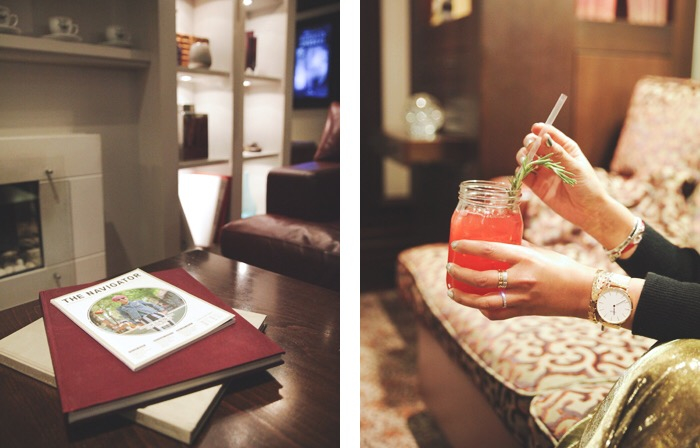 For our last night in Hamburg, the weather was terribly cold, so we didn't stay out too late and we found refuge at the Bricks bar with its cozy ambiance for our nightcap (=a raspberry lemonade on my part – I'm tipsy with just one liqueur-filled chocolate).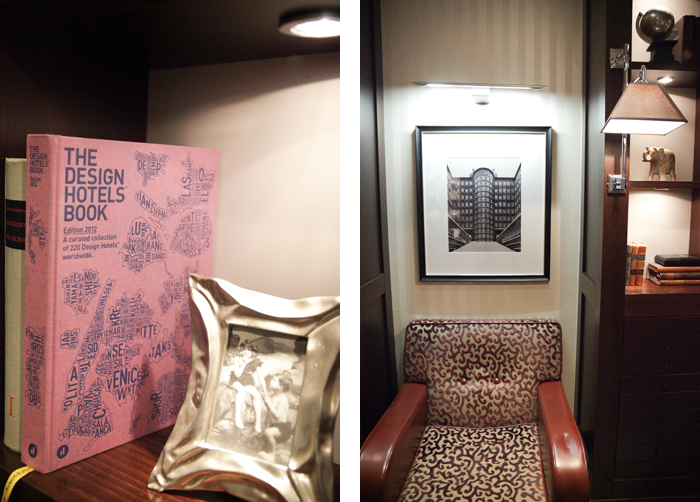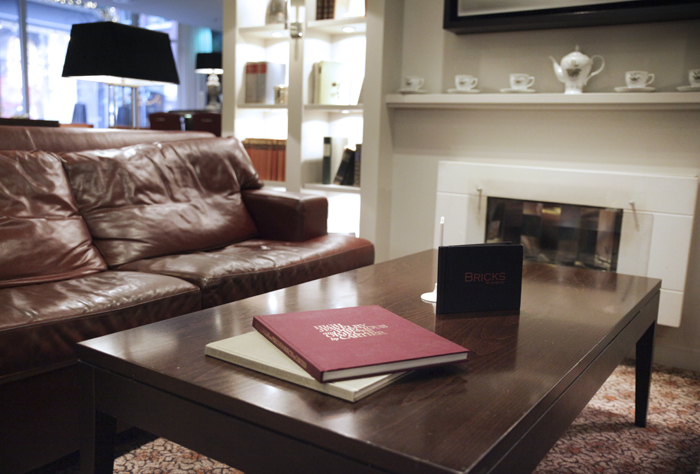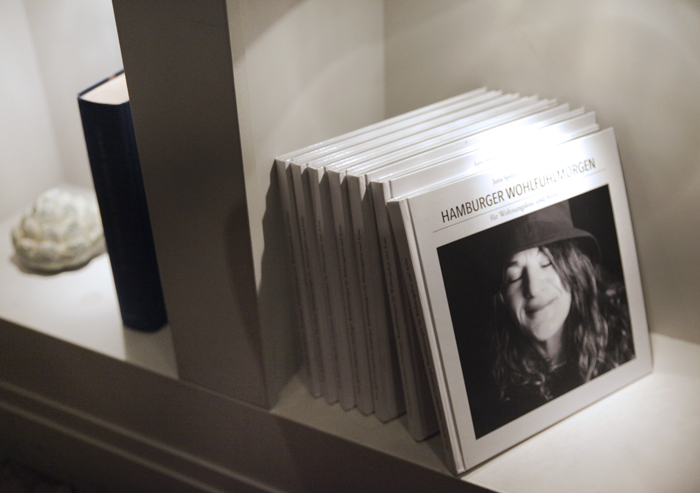 I hope you enjoyed the hotel's cosy atmosphere – tomorrow you'll need your most comfy and warm pair of boots, I'm taking you out for a tour of the town! See you tomorrow! (English translation by Marine)