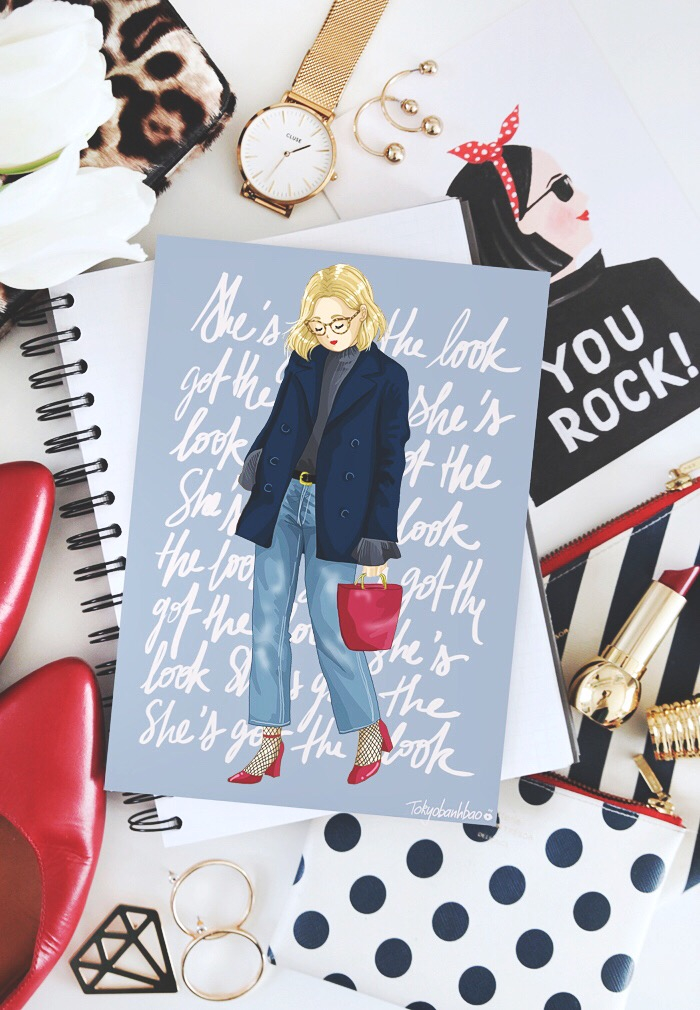 It's been a year since I wrote my last "She's got the look"… not that I can't find any look I like, far from this idea, but even though I draw quite a lot for my work, I found it hard to find some time to draw for my blog (shoemaker's children are the worst shod…). Therefore, today I just wanted to draw for myself, for my own pleasure (and so for you too).
I don't know if you feel the same (I guess if you are reading these lines, it's rather positive) but even thought lately it's all about Snapchat and Instagram, I still enjoy reading blogs. I like seeing nice pictures and reading proper texts (futile or not) and keep finding inspiration.
I found the social media a bit superficial. It's a bit too "ready to use" for me, I like going into details.
This new look crush is actually from one of my favorite blog lately. It reflects the simplicity I research. The person drawn here will be easy to recognize if you often read my blog as I talked about her not so long ago. I let you guess! (English translation by Quiterie)