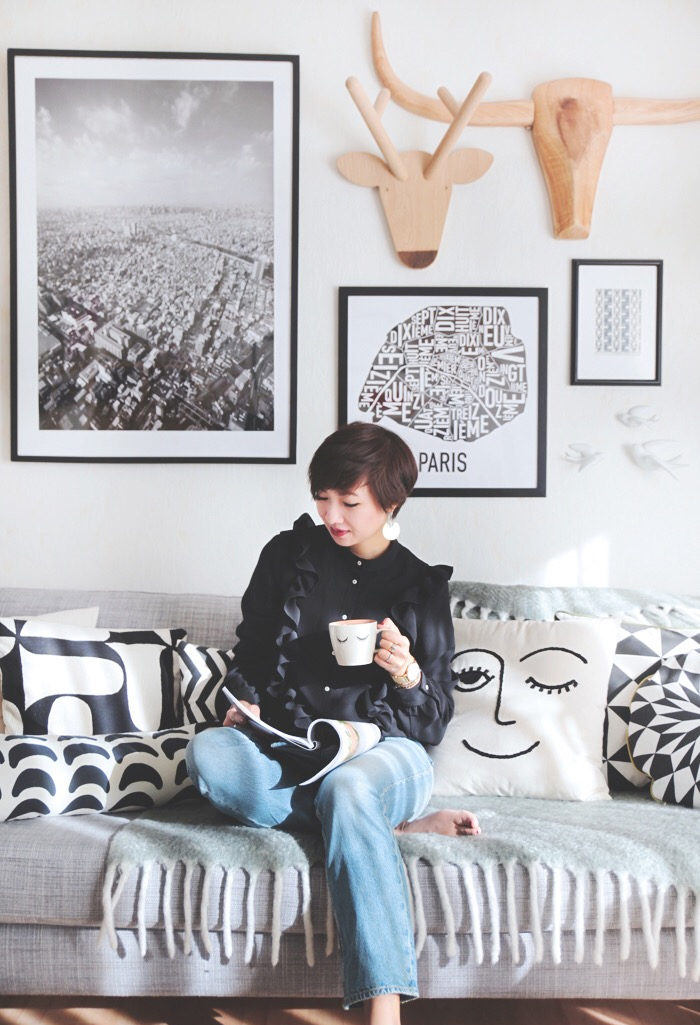 I had promised you a recap of my lash-extension experience at Les Cils de Marie in November, here it is!
The result is very positive, even if the first application was a bit uncomfortable (it tingled a bit, but for the last 2 "fillings" I didn't feel anything, weird … the stress of the first time maybe?)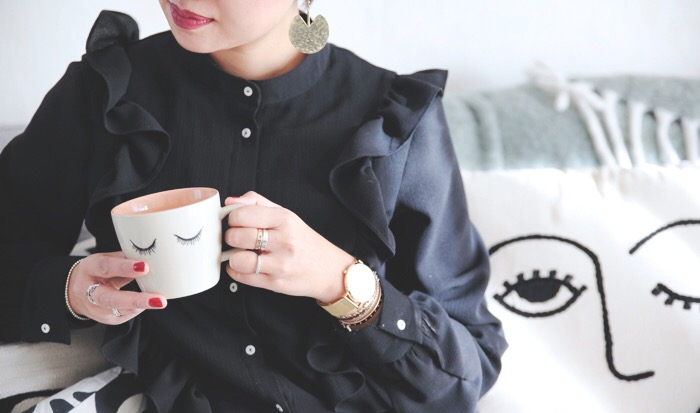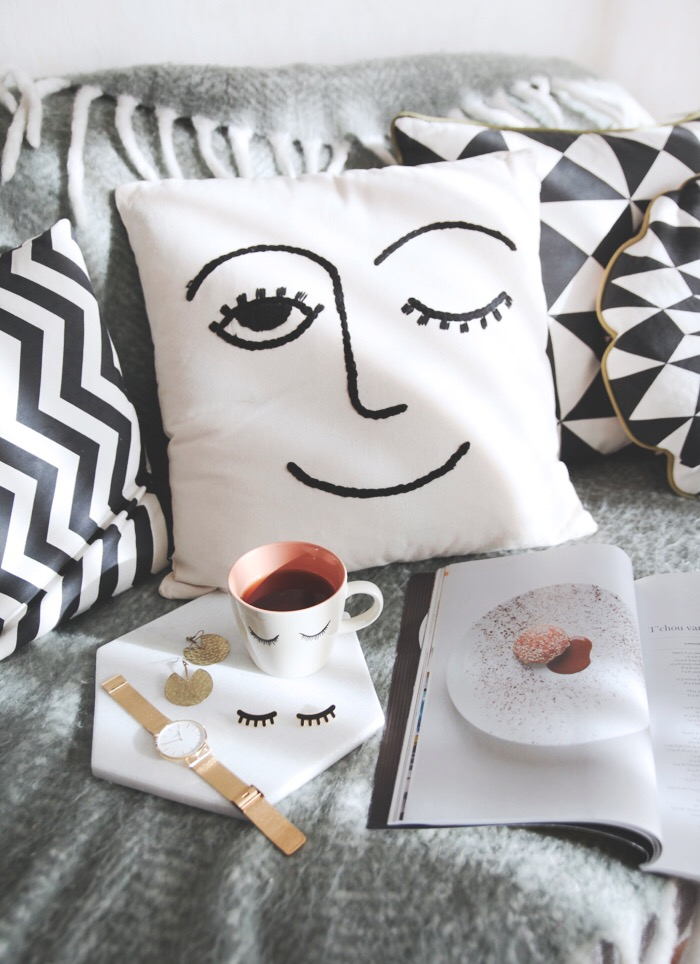 Wink pillow Urban Outfitters
Mug Bloomingville
Eyelashes pin's GuyGuyGuyShop (already seen here)

Since then, I've clearly gotten used to my long curled lashes, I don't even use make up on my eyes anymore (no eyeliner, no mascara).
Which means I can't really tell you how they put up with make-up removal (I just brush them in the morning and in the evening).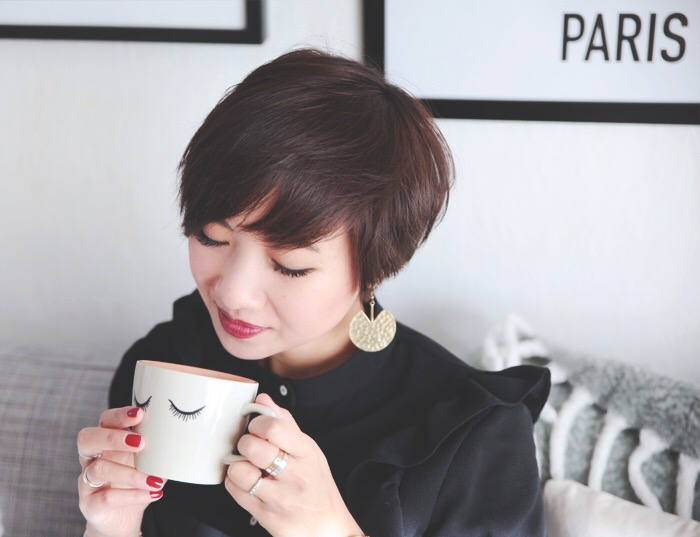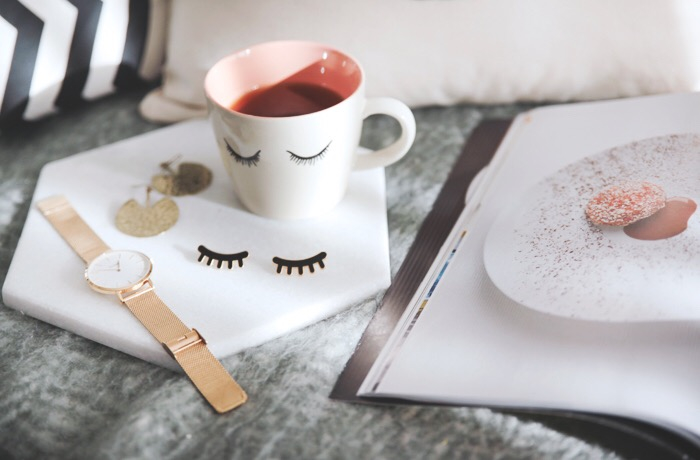 Paris poster Ork Posters
Reindeer wooden head AM PM (-25%)

But I don't hesitate to get them wet under the shower, and they're holding up just fine. My real lashes also seem to be growing at their regular rate.
I'll let you know more when I decide to stop the experiment, but I do have to say, it quickly becomes addictive: it really changes your gaze (at least for me, as I started off with really short lashes!)
These new lashes have such an impact that I just noticed they've influenced my decoration! (English translation by Marine)