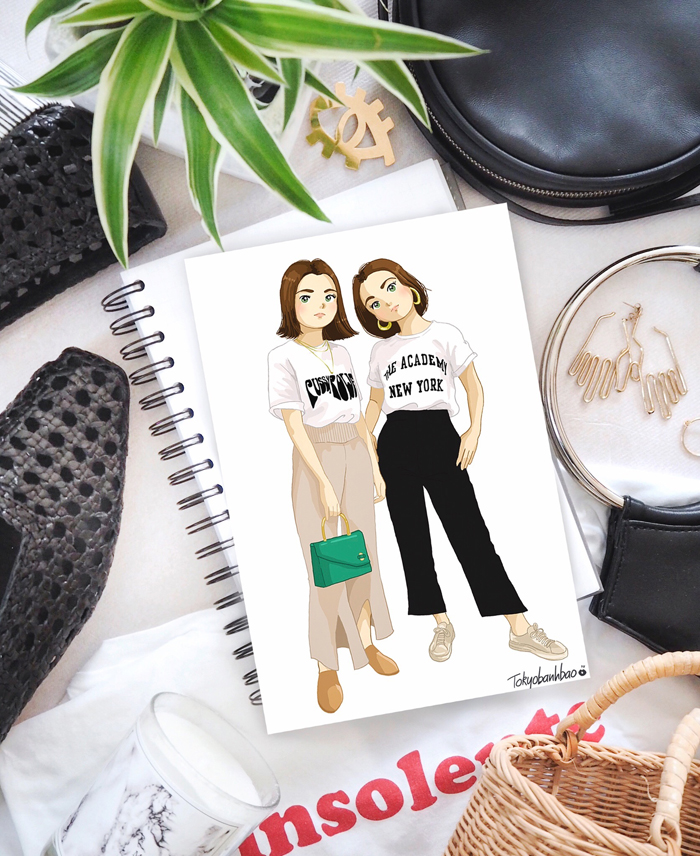 I hope you enjoyed your weekend. I finally found some time to chill out a bit and prepare a drawing for my column "She's got the look"!
This time I drew a couple of twin sisters but one of them (on the left side) is particularly under the spotlight. I discovered this young lady on Instagram. Despite of her young age, she has strong tastes in terms of fashion. Her minimalist style, a bit boyish and vintage caught my eye right away.
To give you some clues, I tried to guess a selection of items she would probably wear (I hope I didn't make any mistake!). Can you guess who I'm talking about? In any case, on my side, I'm a fan ! (English translation by Quiterie)
Edit May 4th 9.10 am: A little bit difficult this time ? Only 2 people found out who it was and Angélina was the first one to guess it was Reese from Doubl3xposure and here sister Molly !