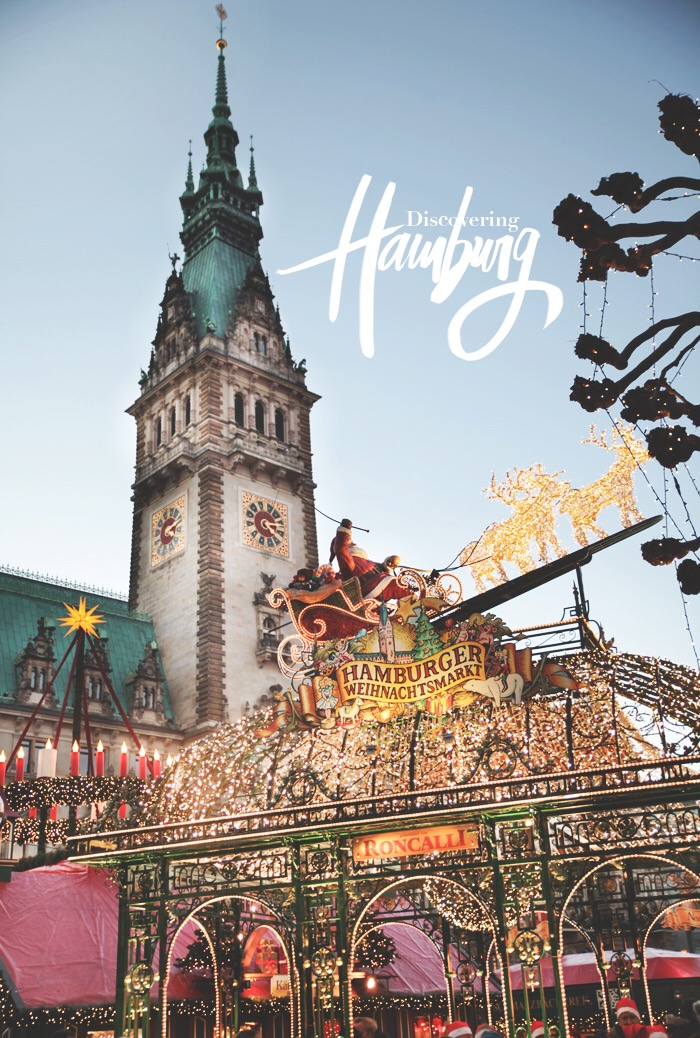 No point in waiting – let's head off to visit Hamburg, this german city I knew almost nothing of before arriving!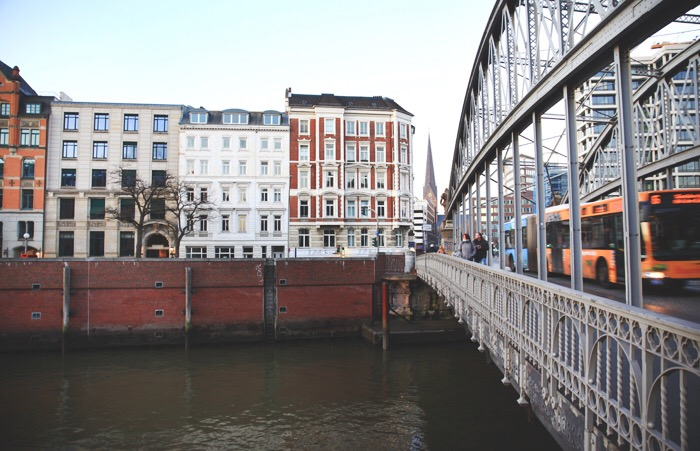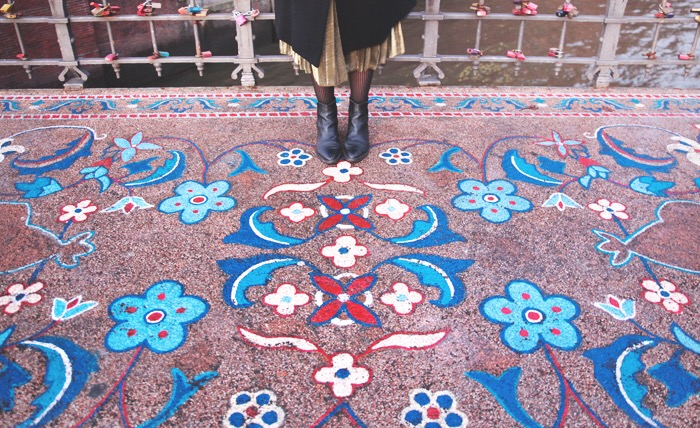 We followed Philipp's (our "Navigator") recommendations, even if 2 days was too way too short to see it all!!
Speicherstadt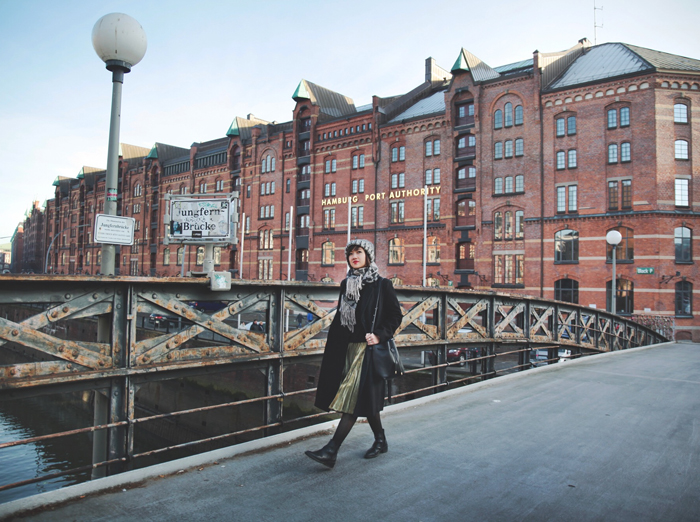 I really enjoyed walking around this "warehouse city", listed as world heritage by the UNESCO.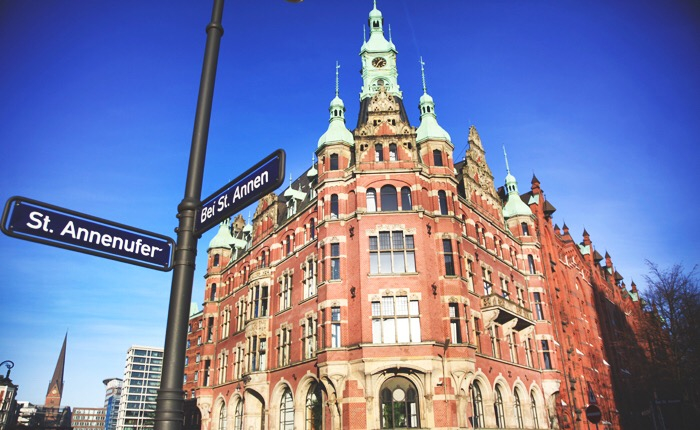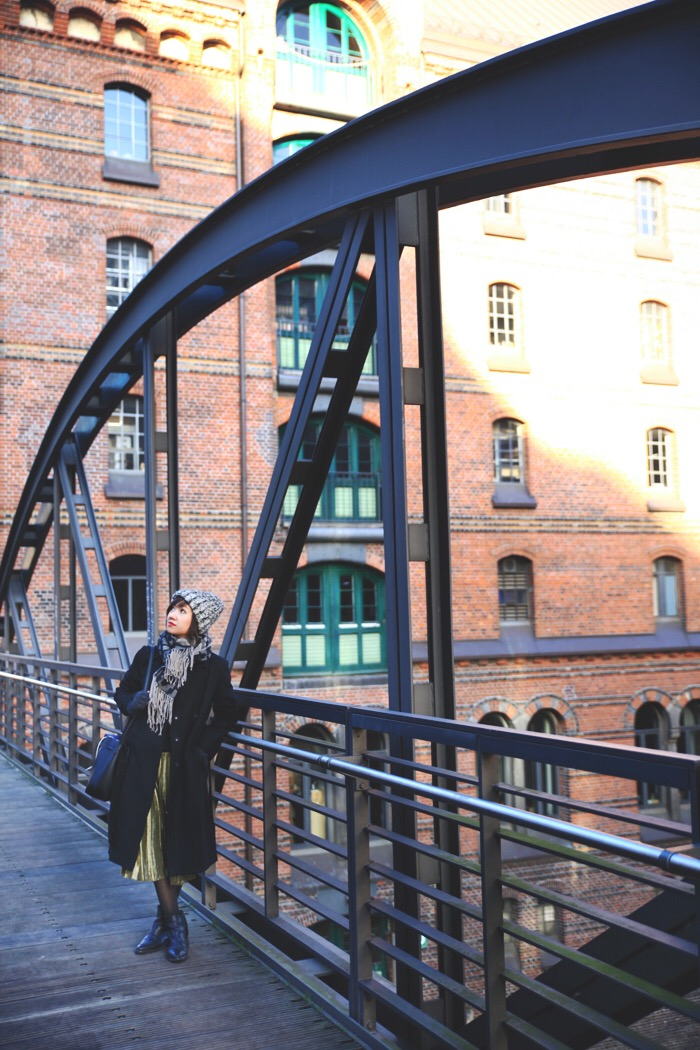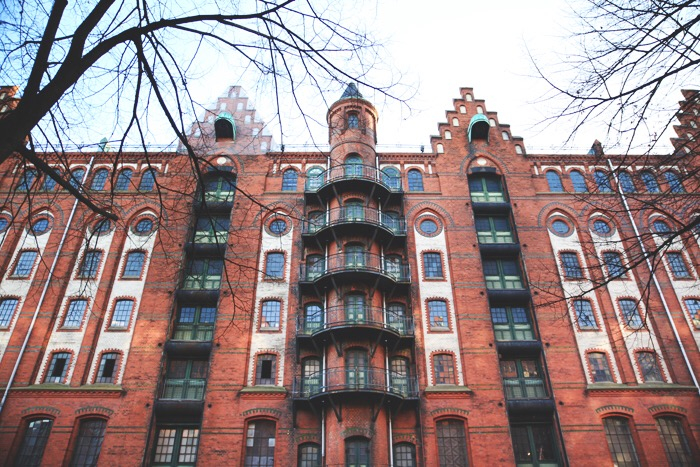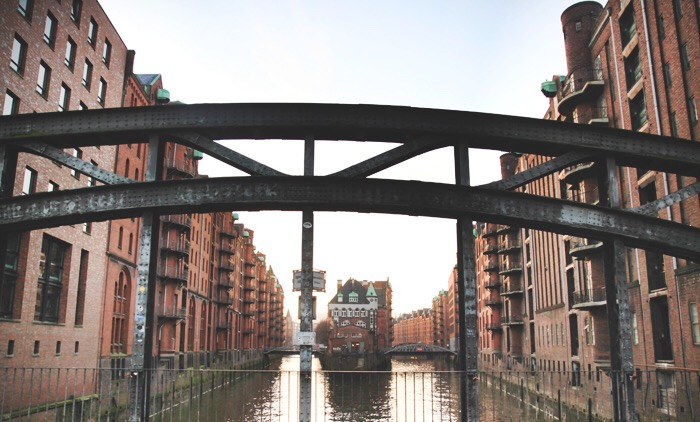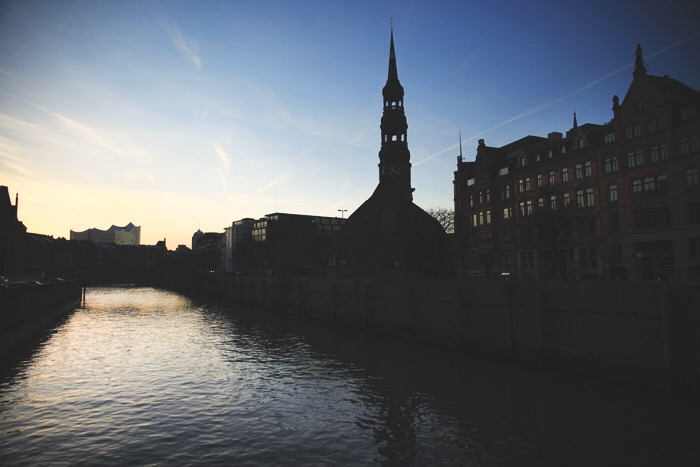 The red brick architecture is impressive, and this area is home to a restaurant that can't be missed, recommended by Philipp, and that I'll reveal at the end of this post.
Hafencity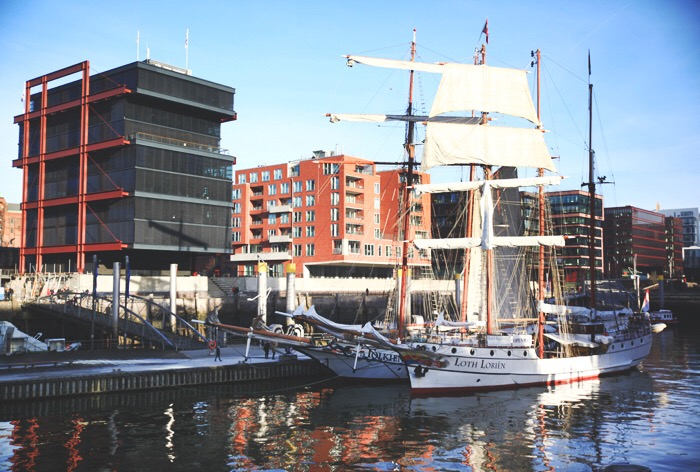 This old part of the Hamburg harbour is currently being remodelled. It looks to me like the next big thing in matters of real estate investment, judging by the number of housing construction projects, both modern and avant-garde, contrasting with the austerity of the old harbour area.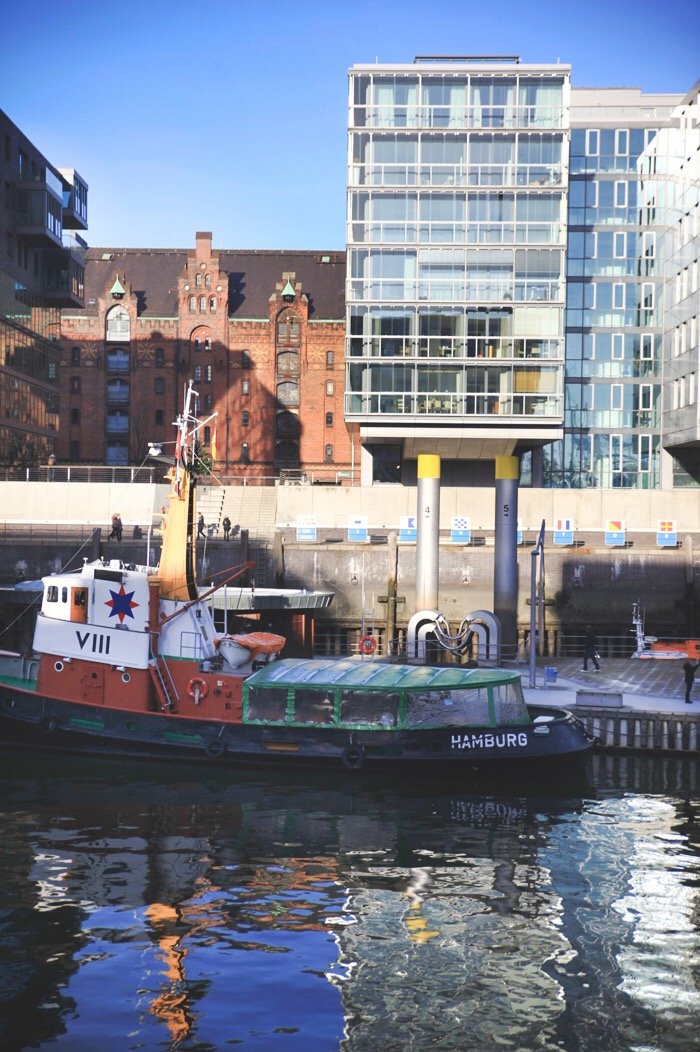 Elb Philarmonie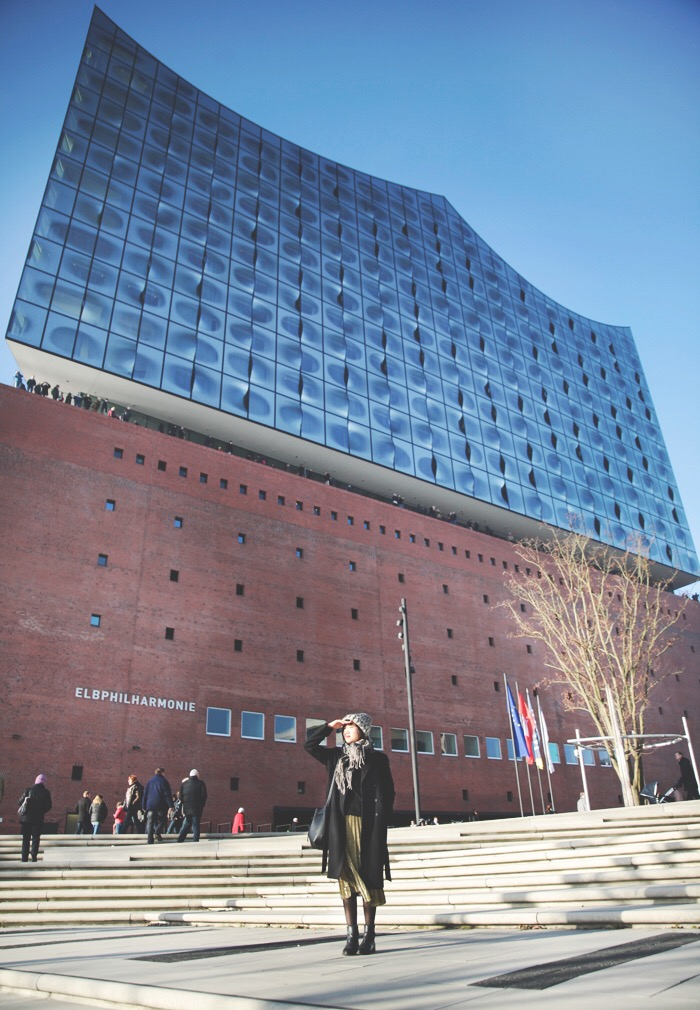 This building, dedicated to music, with its bold and ambitious architectural lines isn't fully finished (the inauguration is planned for January), but you can head to its Plaza (between the red brick wall and the glass structure) to get a 360° view of Hamburg.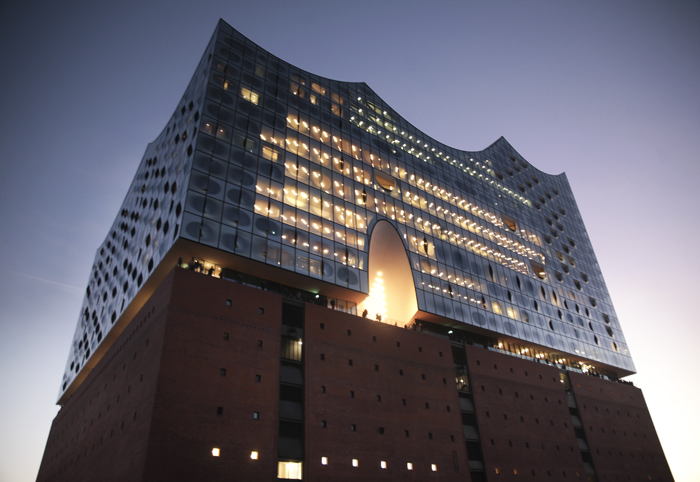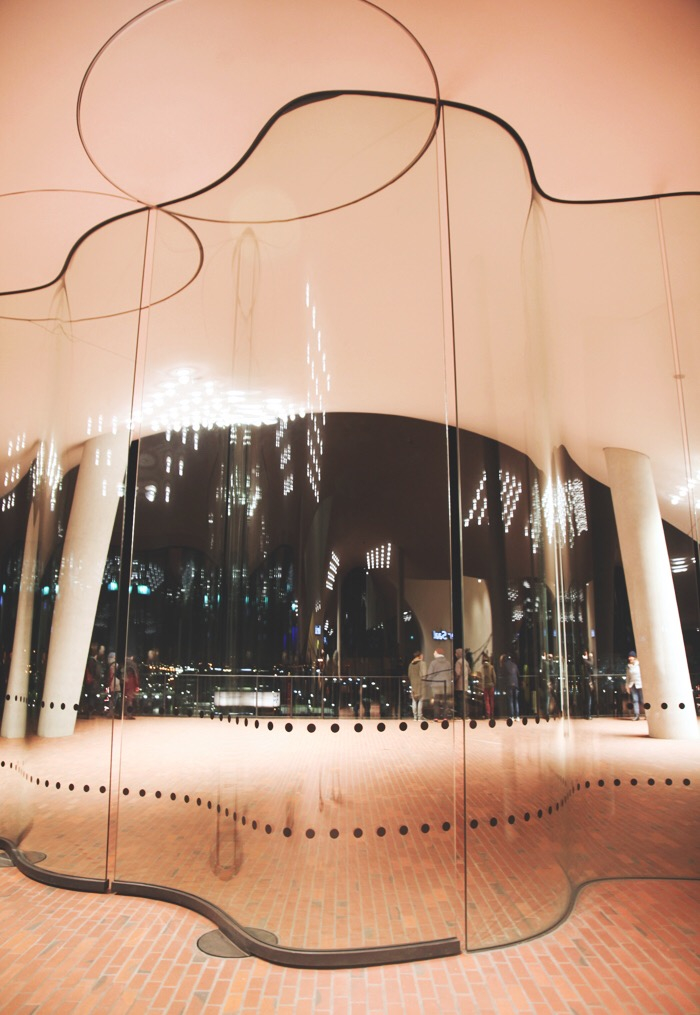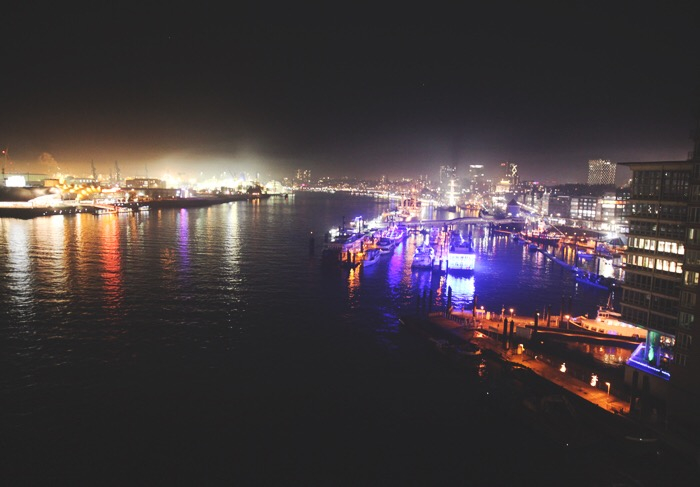 View from the Elb Philarmonie Plaza

The long line during the day meant we headed up to the Plaza at nightfall.
I think the view will be even more spectacular when it'll be possible to go all the way to the top, but this is a pretty nice entrée. I would have liked to admire the concert halls, but we'll have to wait a bit and come back for that!
Miniatur Wunderland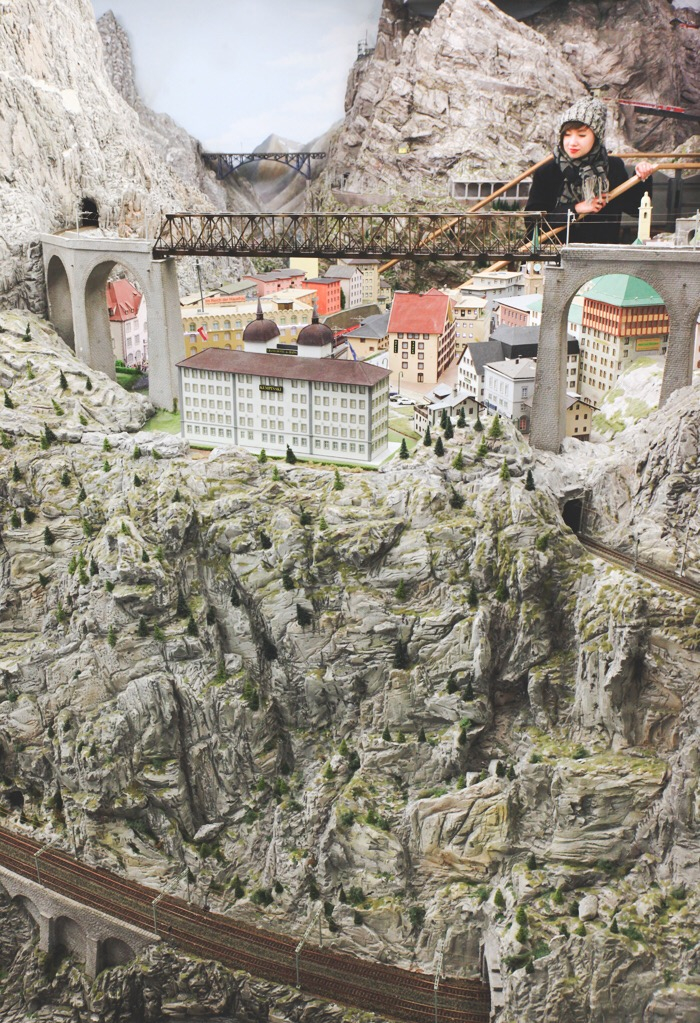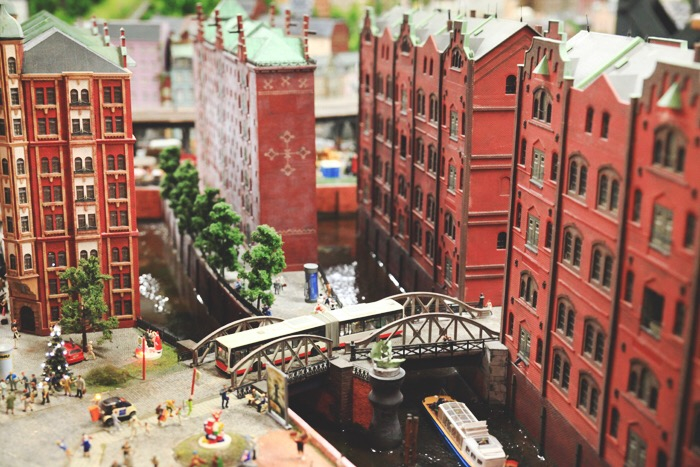 Do you recognize Speicherstadt ?
One of the places we enjoyed the most during our stay! And we weren't the only ones to think that since the tickets were sold out for the day, which meant we came back late in the evening.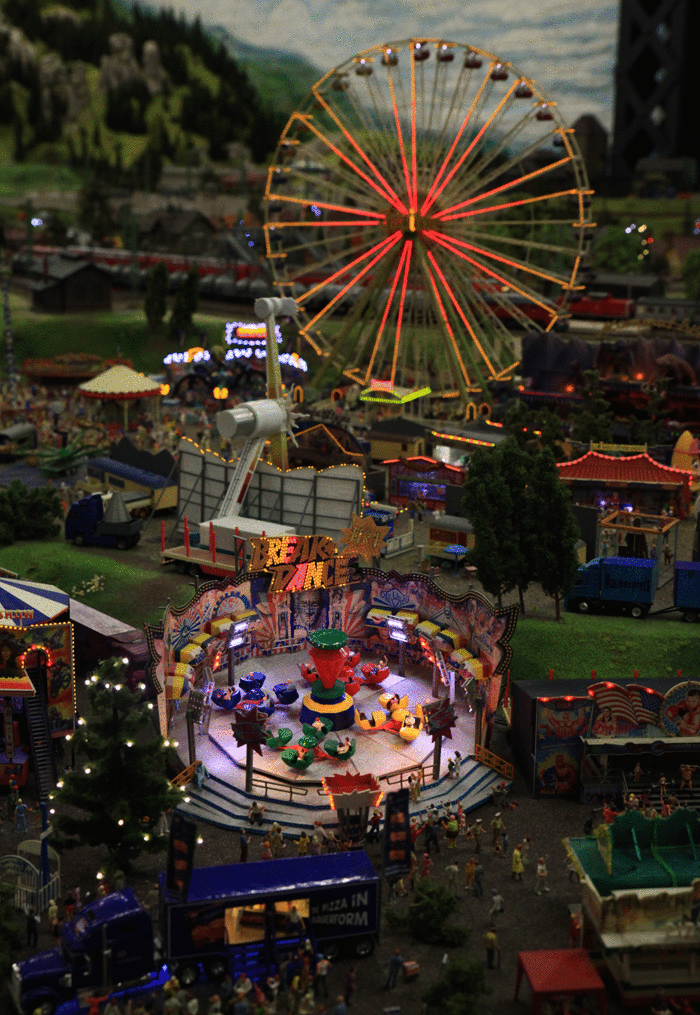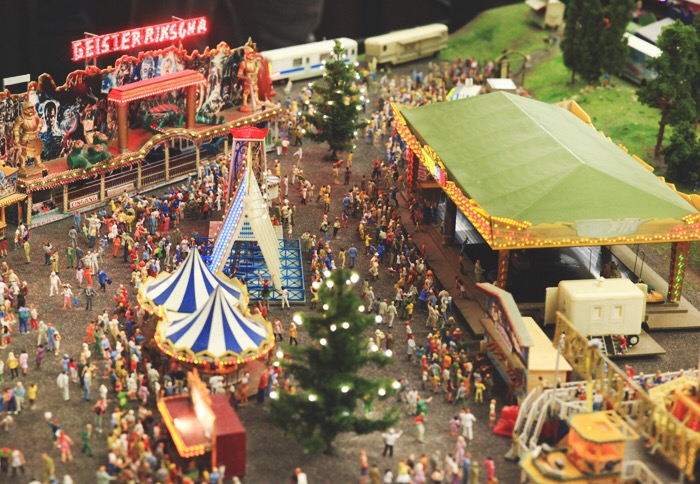 Mini Hamburg WinterDom fair de Hambourg
My advice would be to book your tickets in advance on the website, so you can choose your day for your visit and skip the line (here's the timetable).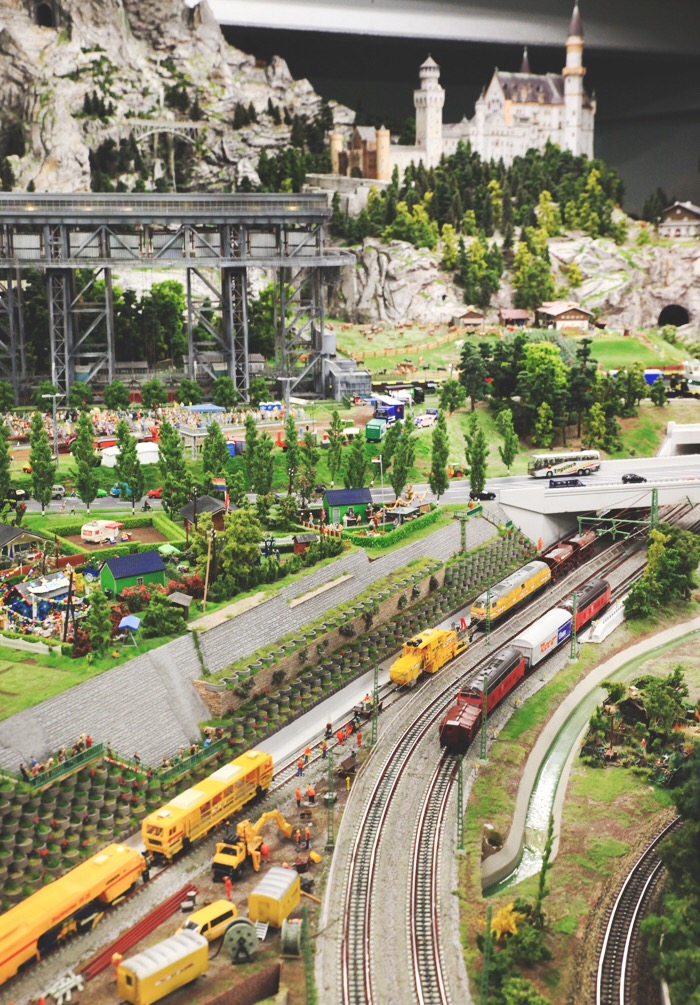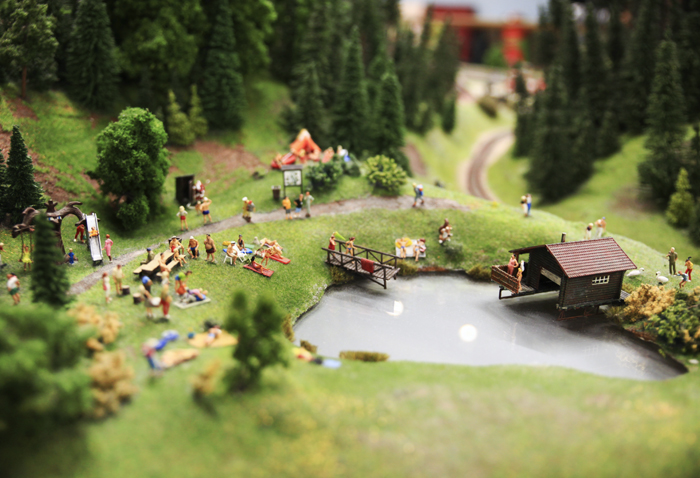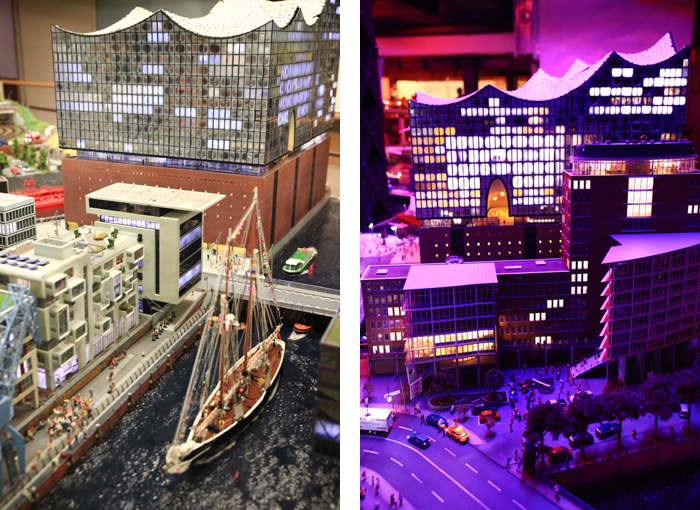 Elb Philarmonie mini version !
We thought we'd be there one hour, but ended up staying for 3, admiring the details of this incredible miniature electric train network.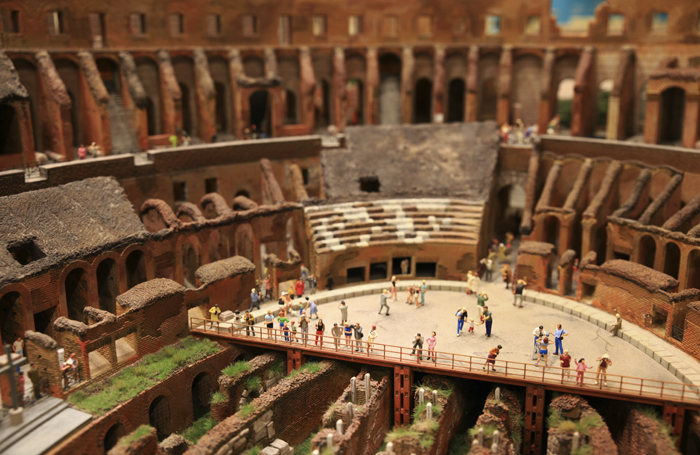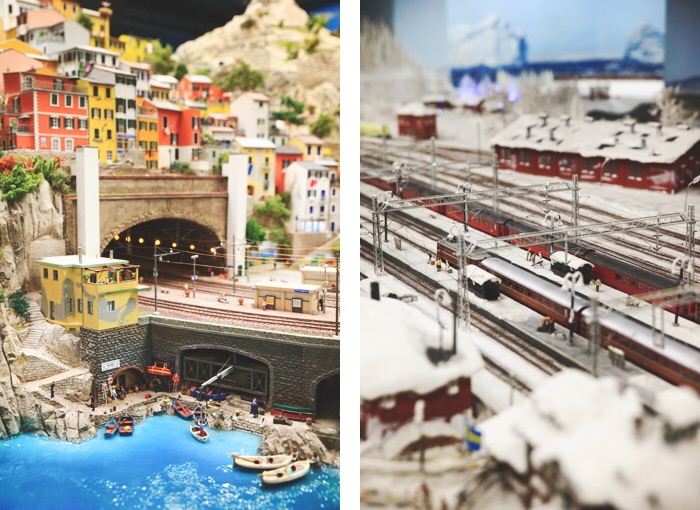 Italian beach and Scandinavian snow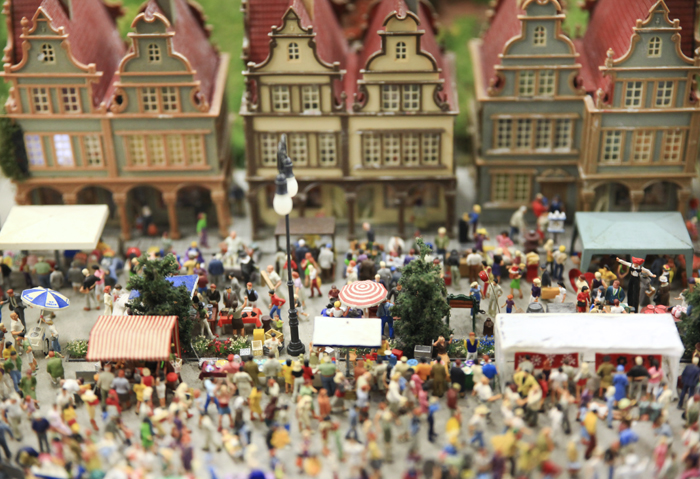 Animated models of an imaginary german airport, a swiss alpine village, the USA, Italy … everything is so realistic it's fantastic.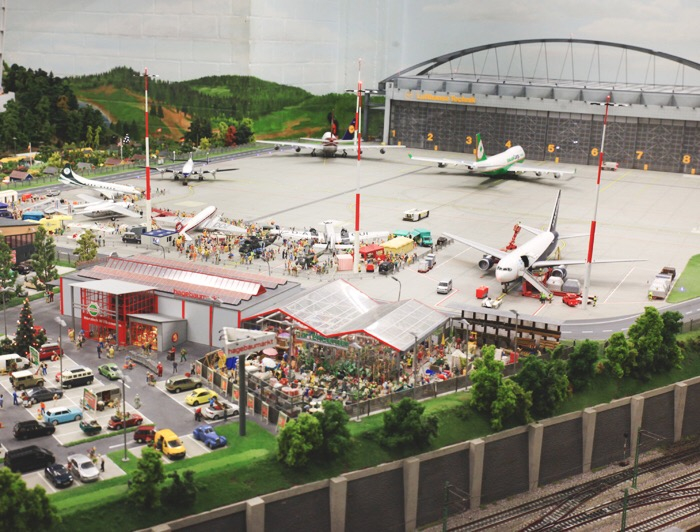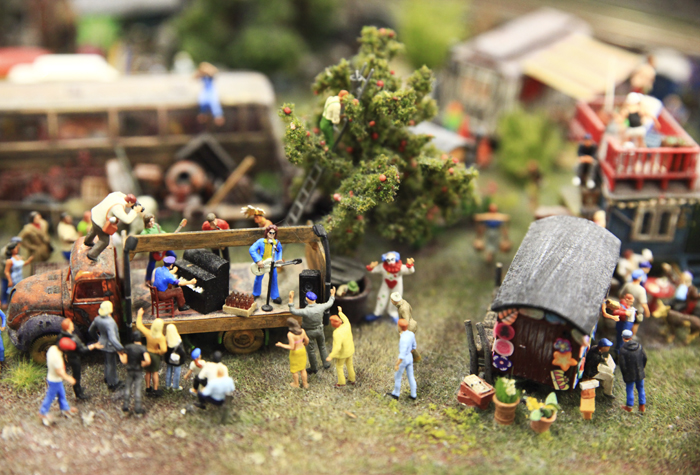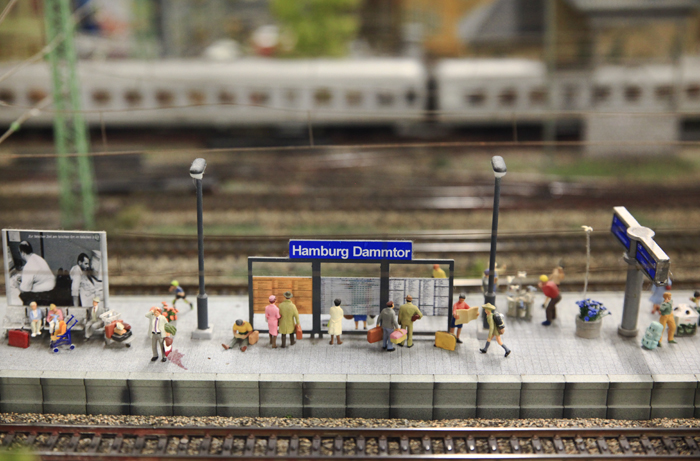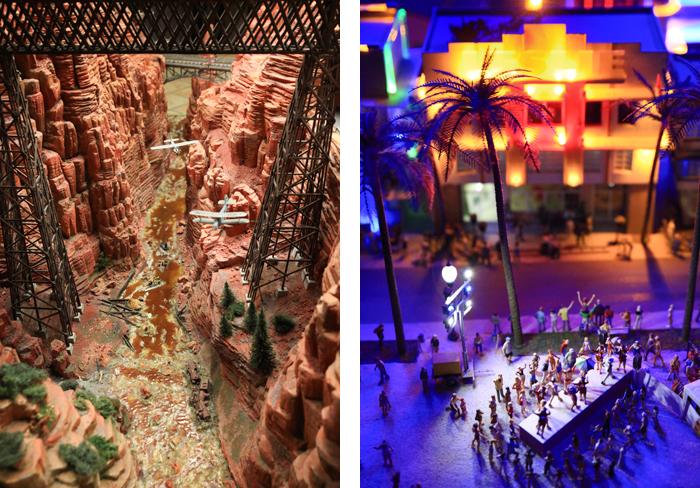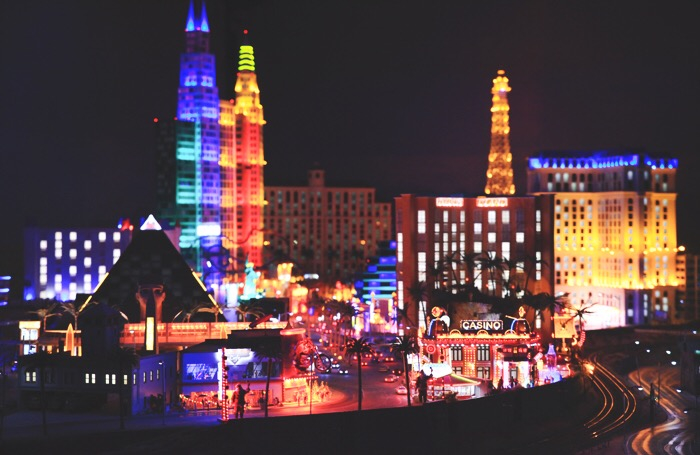 Mini Las Vegas by night
You can also interact with the models by pressing buttons here and there, which will bring a cablecar to life, or start a concert. Whether child or adult, this museum definitively needs to be on your to-do list!
When I came back from this trip, I discovered that my dear Ewan had also been there a couple months prior : isn't that sign from the universe?! Haha!
Hamburger Dom Fair

We saw it in miniature- we had to see it in real life!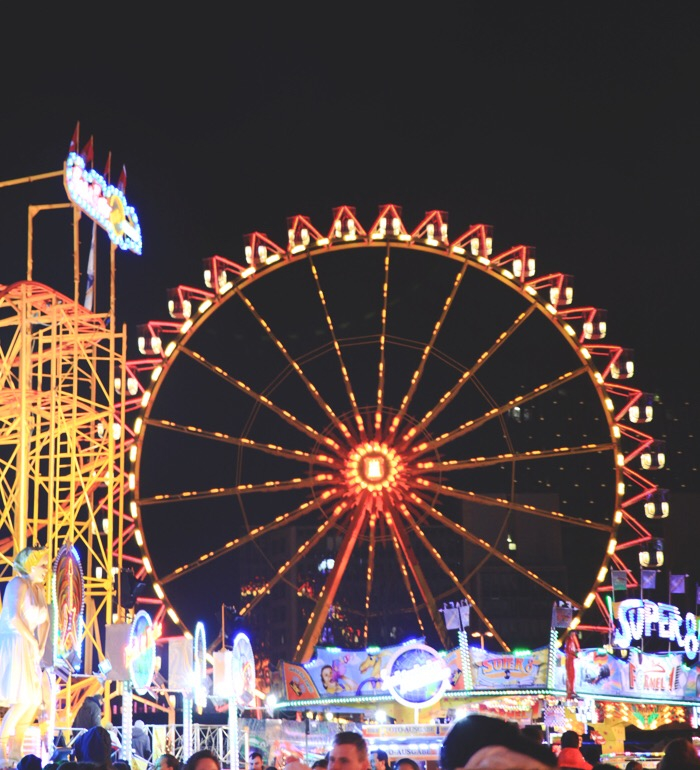 Cotton candy, donuts and sausages were all around in the biggest fair in northern Germany.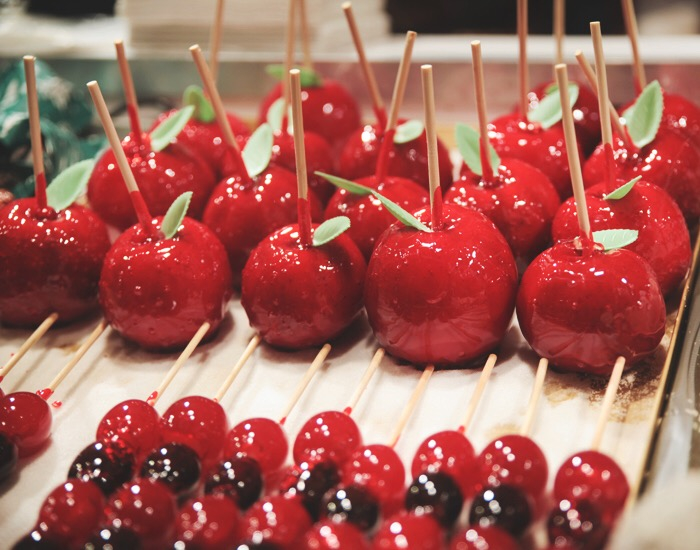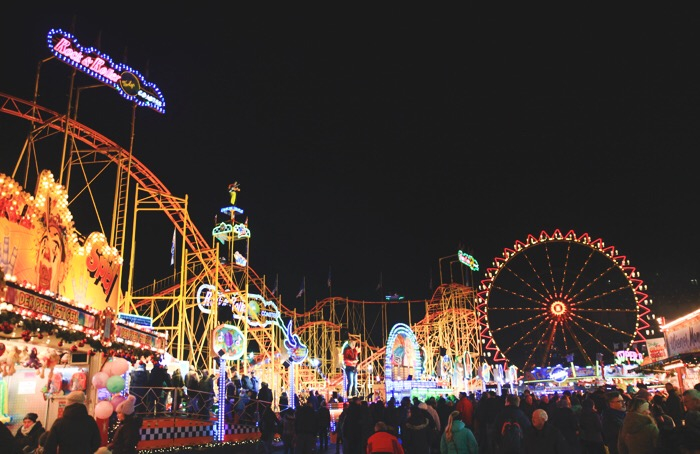 Don't come at the beginning of fall – the fair is only there in spring, summer and winter (if you do come during the fall, you can still get an idea with the miniature version).
The Hamburg Xmas markets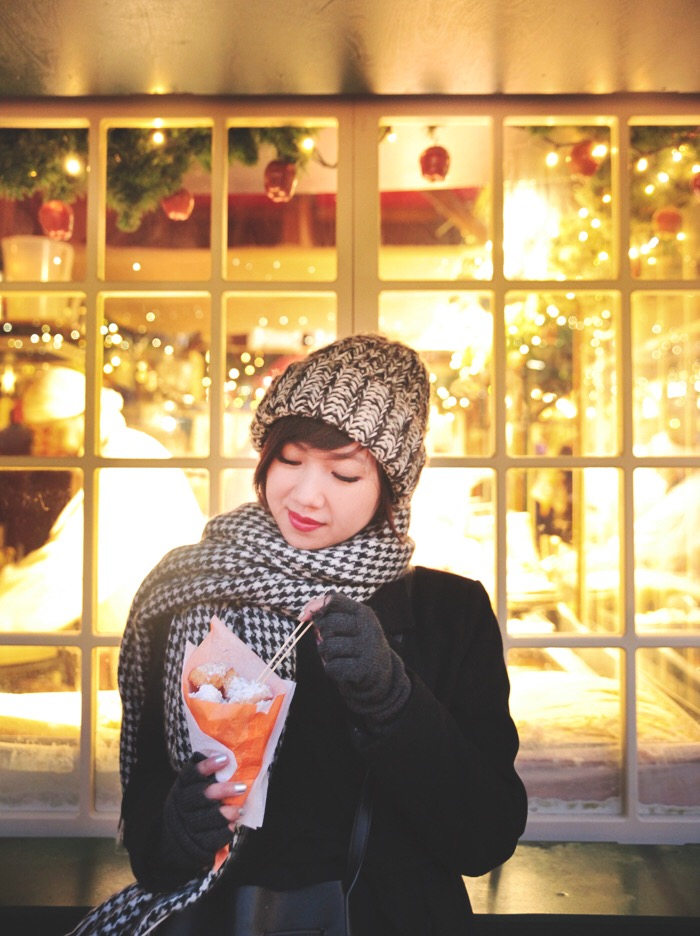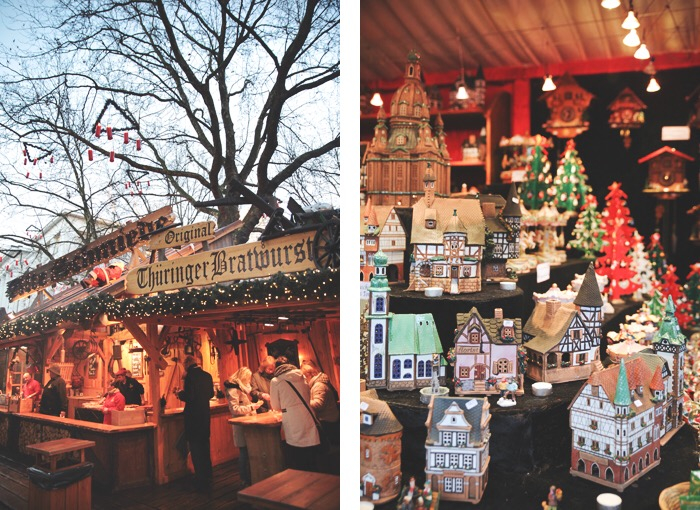 The whole point of this trip was to see the Christmas markets, so this is what I'm finishing this post up with.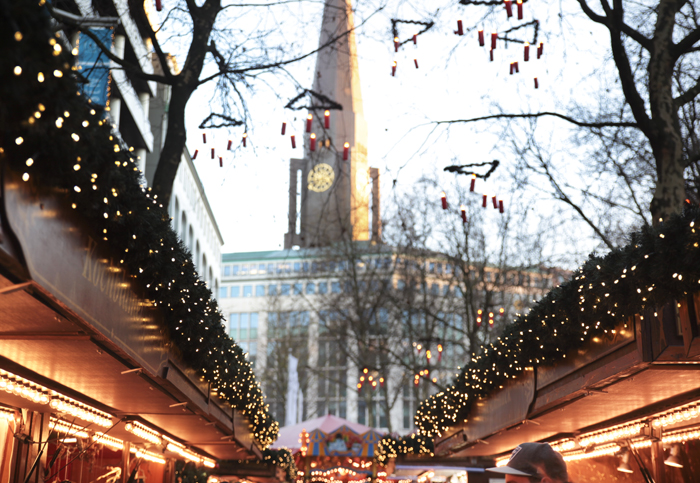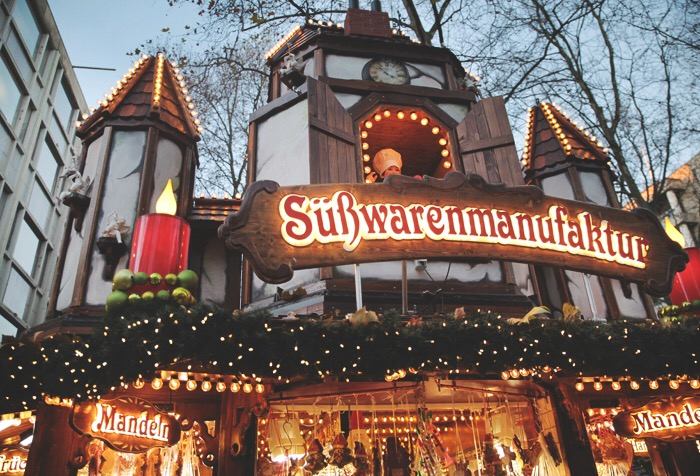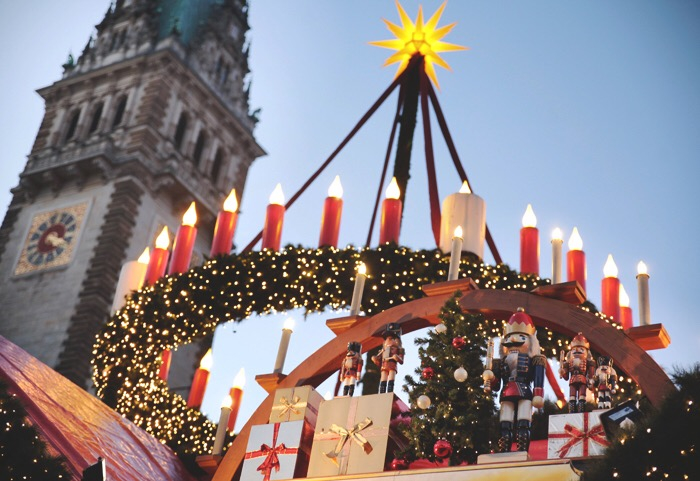 There's basically a Christmas market at every streetcorner, it's incredible! We didn't get to see them all, but each area has it's own atmosphere.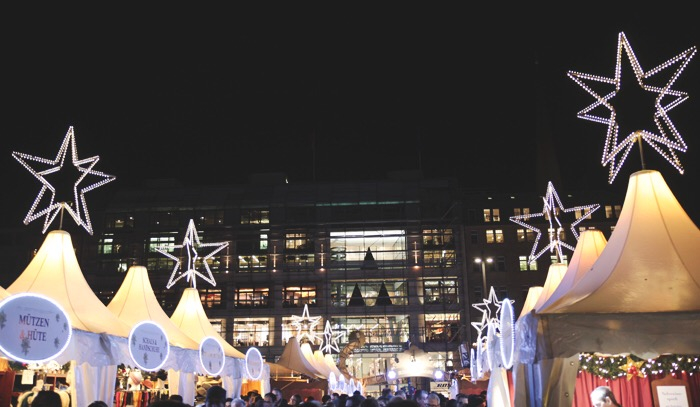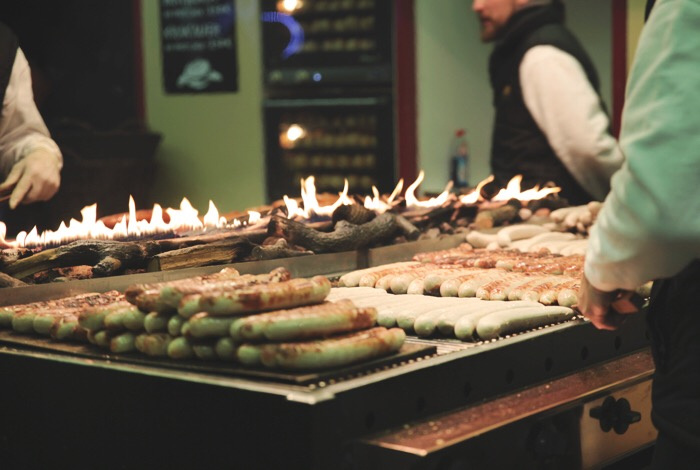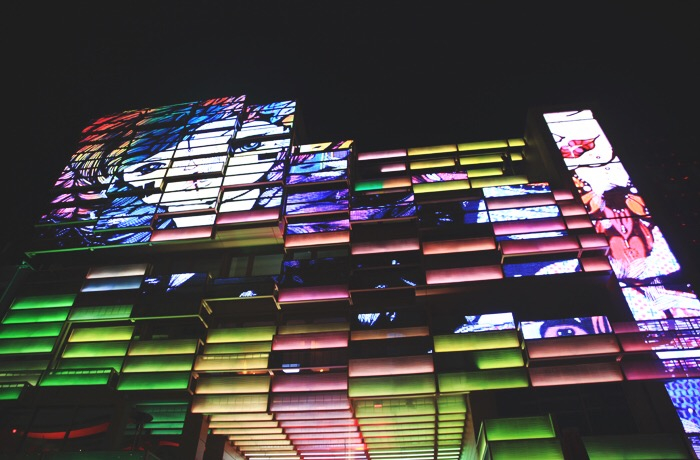 For example, the Santa Pauli market has a semi-kitsch semi-saucy atmosphere – it's located near the city's red-light district, which explains a lot!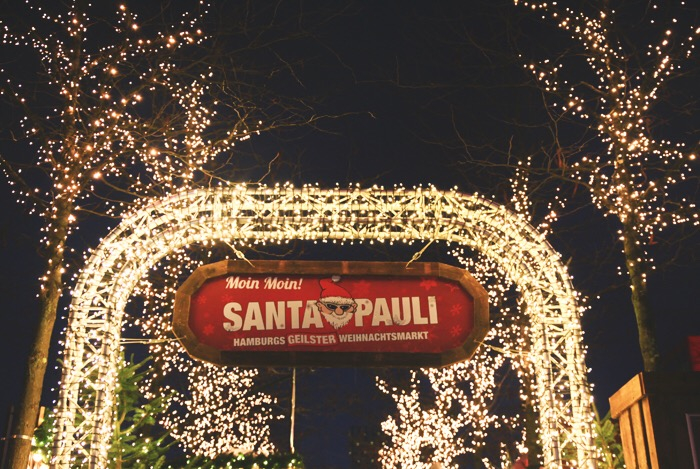 As for more PC Christmas atmospheres, the one in front of City Hall (Rathausmarkt) is absolutely magical!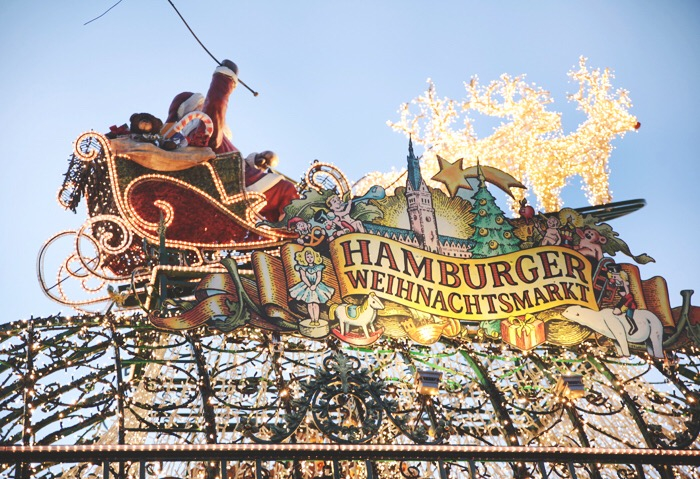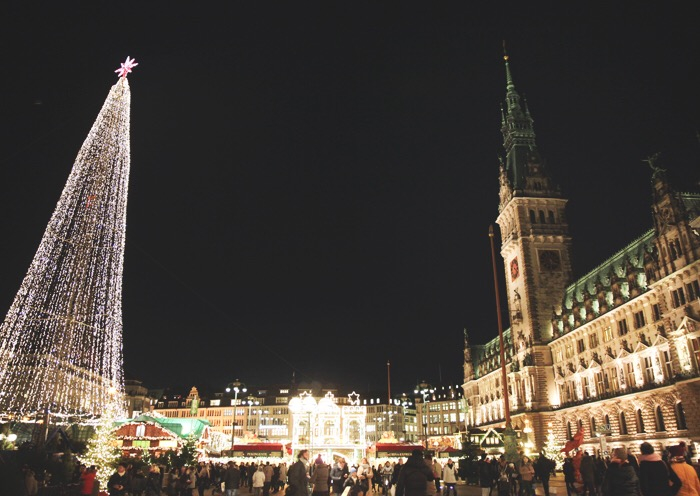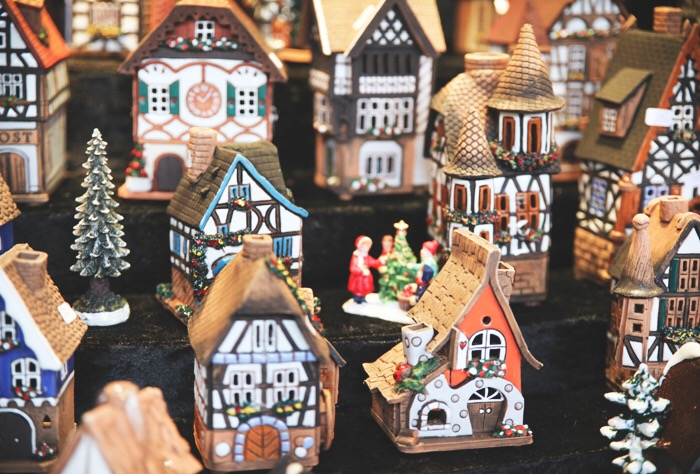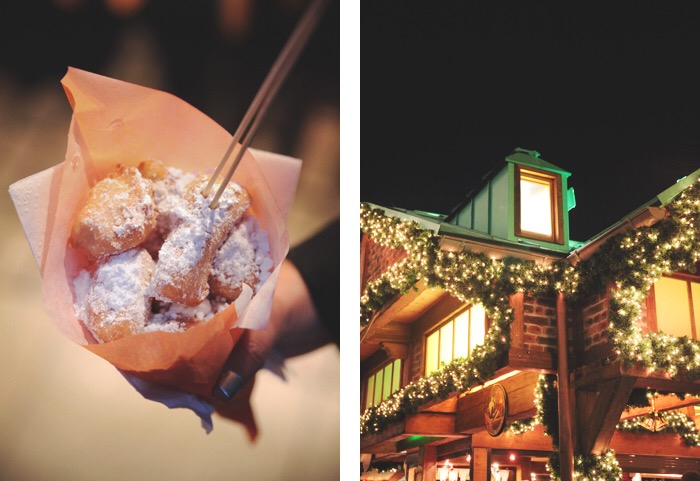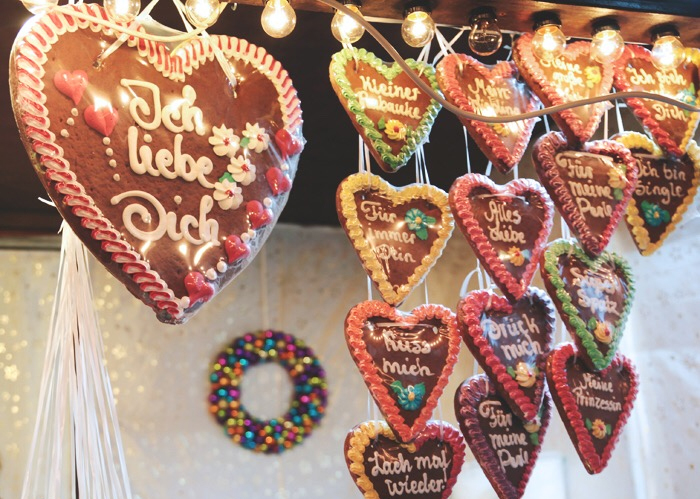 Lights, traditional chalets, mulled wine … that's where we ended up doing our Christmas decoration shopping.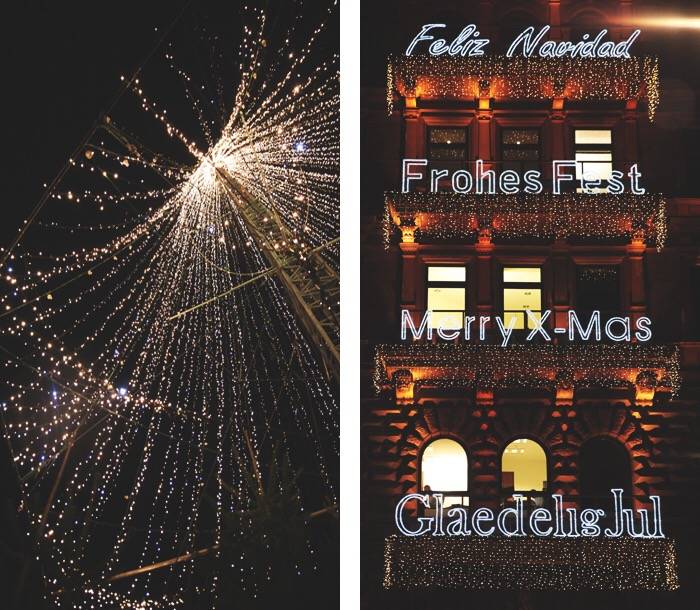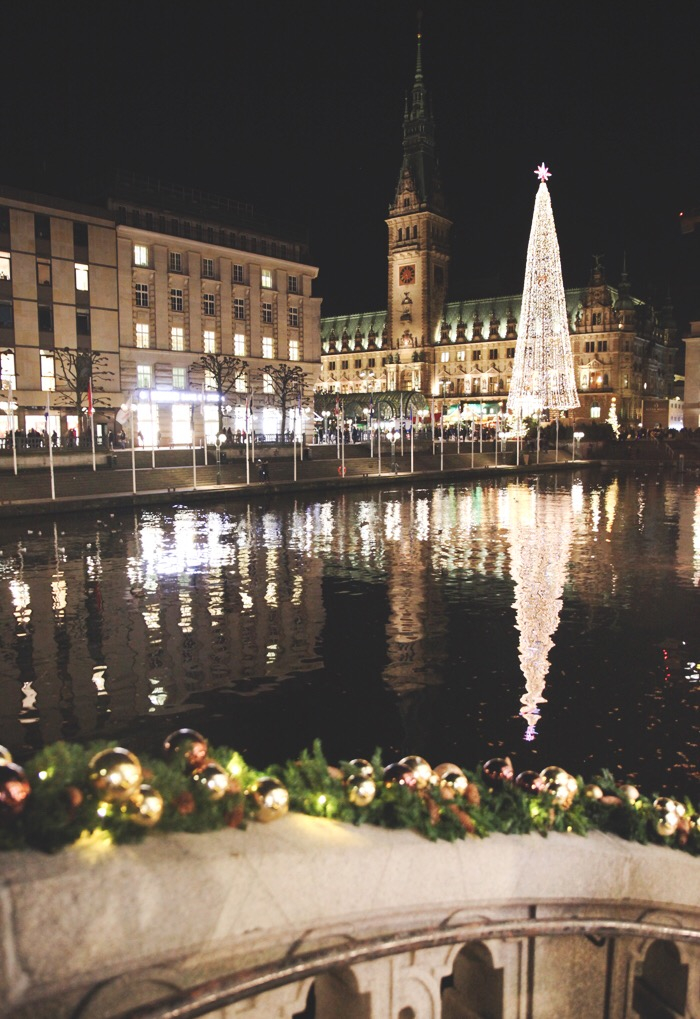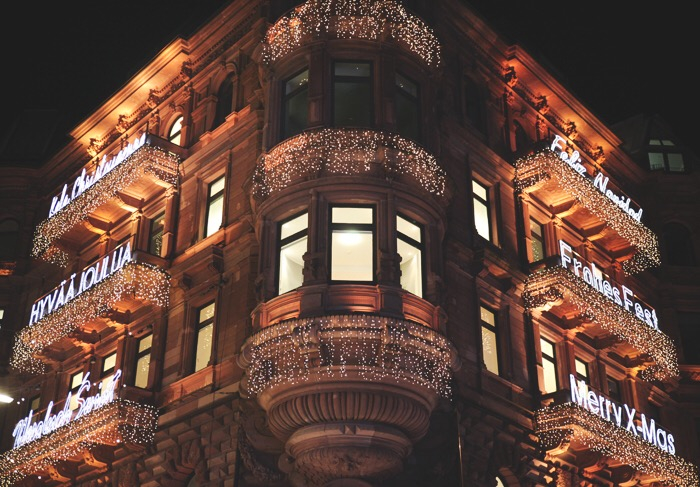 The city by night is even more magical … I'll let you see for yourself.
Recommendations for Hamburg
WASSERSCHLOSS SPEICHERSTADT (Dienerreihe 4)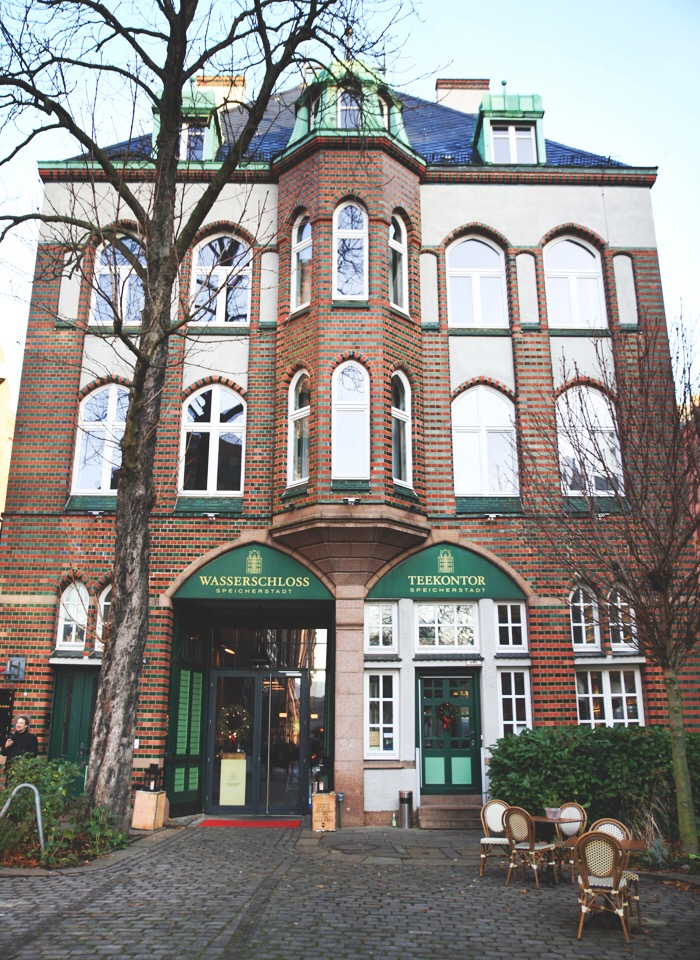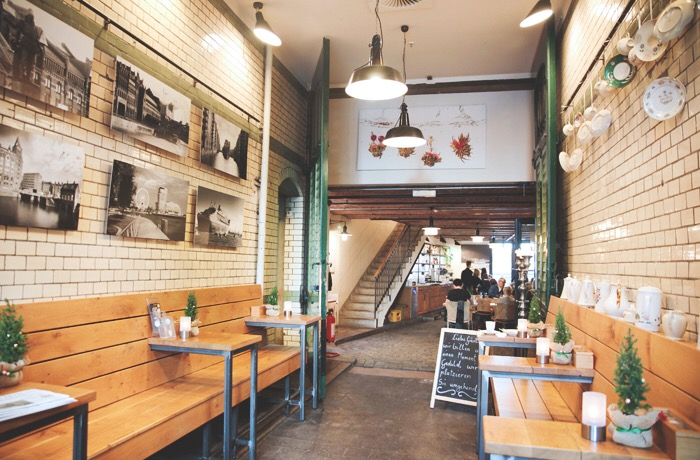 Super cosy place, to enjoy german specialties; there's even a small shop for yummy souvenirs from Hamburg.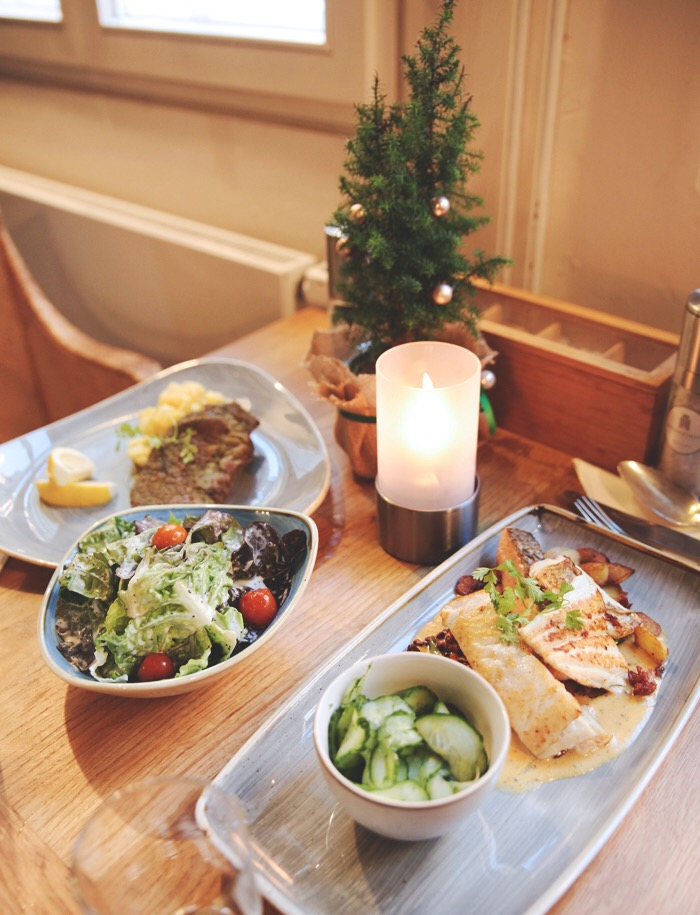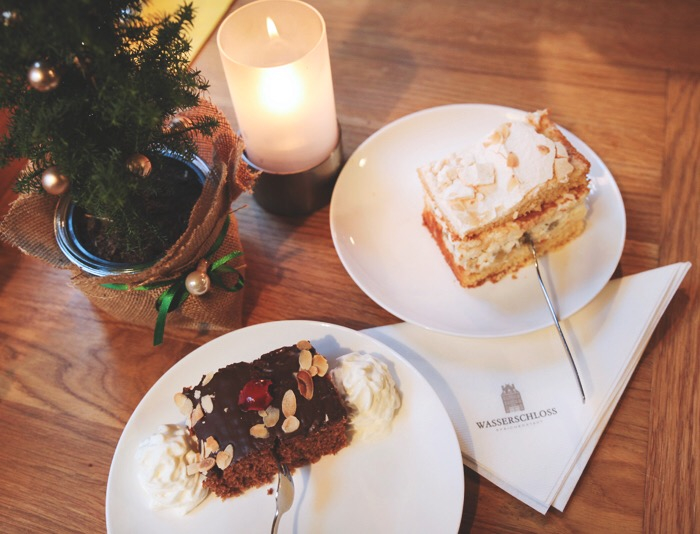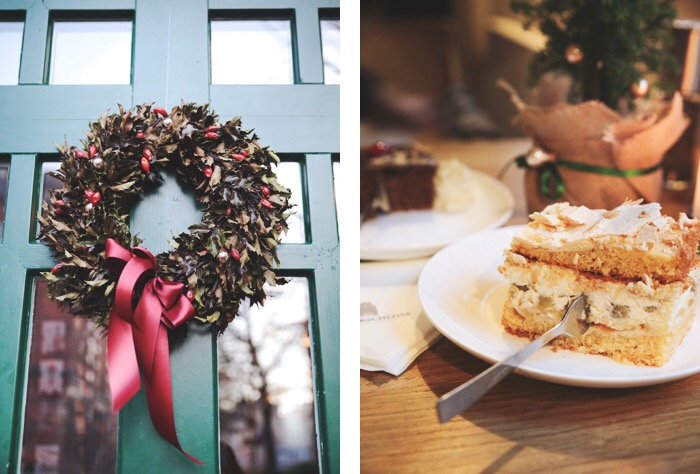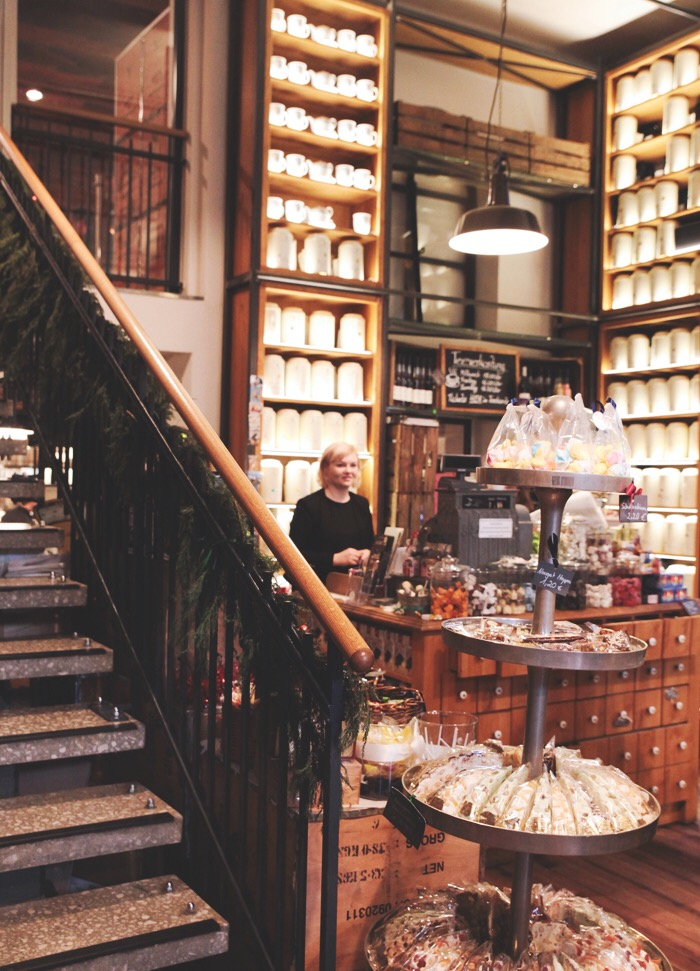 PHILIPPS (Turnerstraße 9)

Recommended by our Navigator, we really enjoyed our time there – the meat was delicious, and the whole ambiance was warm and cosy – and candlelit! I'd recommend booking in advance!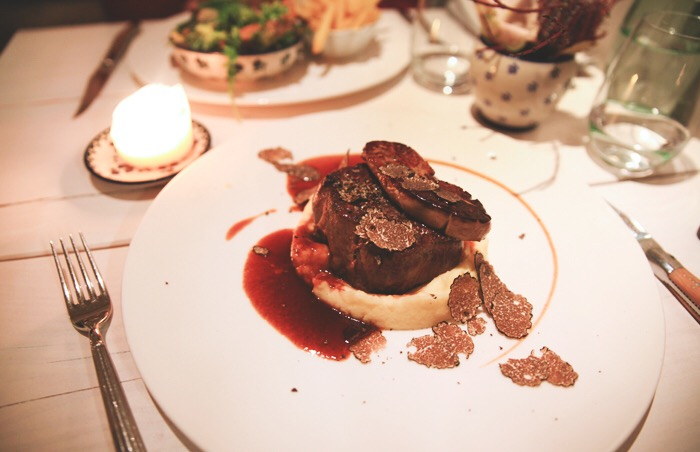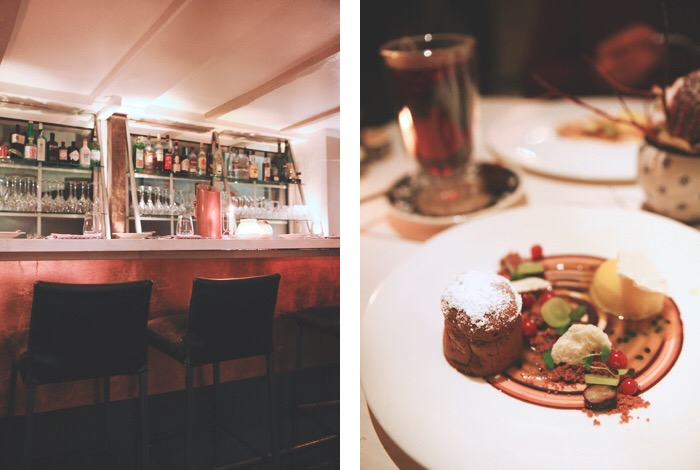 FRANZI (Lange Reihe 93)

If currywurst and other sausages aren't really your thing, here's an alternative. It's good without being wonderful, but it'll be an option for the veggies/vegans among you.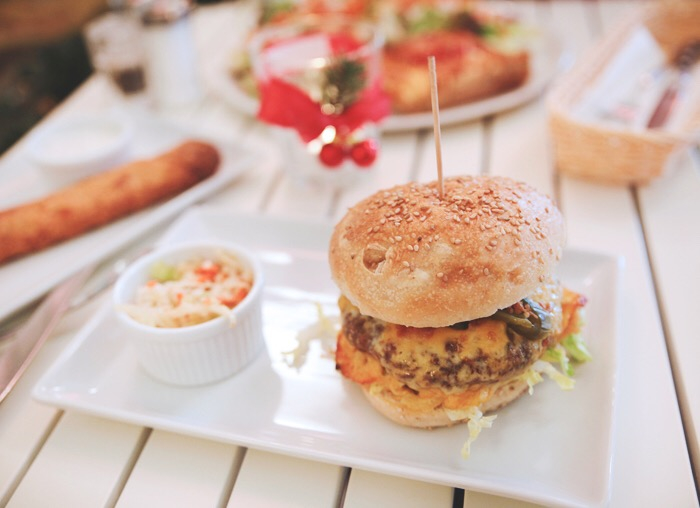 Chili & cheddar veggie Burger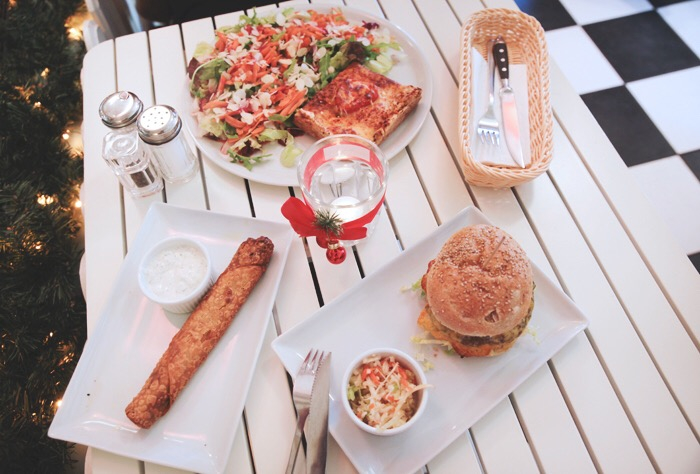 Also, here's a list of the other addresses Philipp, our Navigator, had also recommended, but that we didn't get to try. I'll share them anyway, you let me know if you try them out!
LIMAN (Mühlenkamp 16) Try the marinated octopus (it's home-made)
VLET AN DER ALSTER (Jungfernstieg 7) Authentic hamburger cuisine, in a contemporary decor
KARLSONS (Alter Steinweg 10) Scandinavian atmosphere, healthy courses and cheesecakes
ELBGOLD (Lagerstraße 34c)  The best coffeeshop in Hamburg, according to Philipp
KAROVIERTEL-MARKSTRASSE The hip area, where you can get your shopping done
SCHANZENVIERTEL The place to go for streetart amateurs
PS: Thank you Marriott Rewards and Renaissance Hamburg Hotel for giving me the chance to discover Hamburg in the best conditions ! (English translation by Marine)