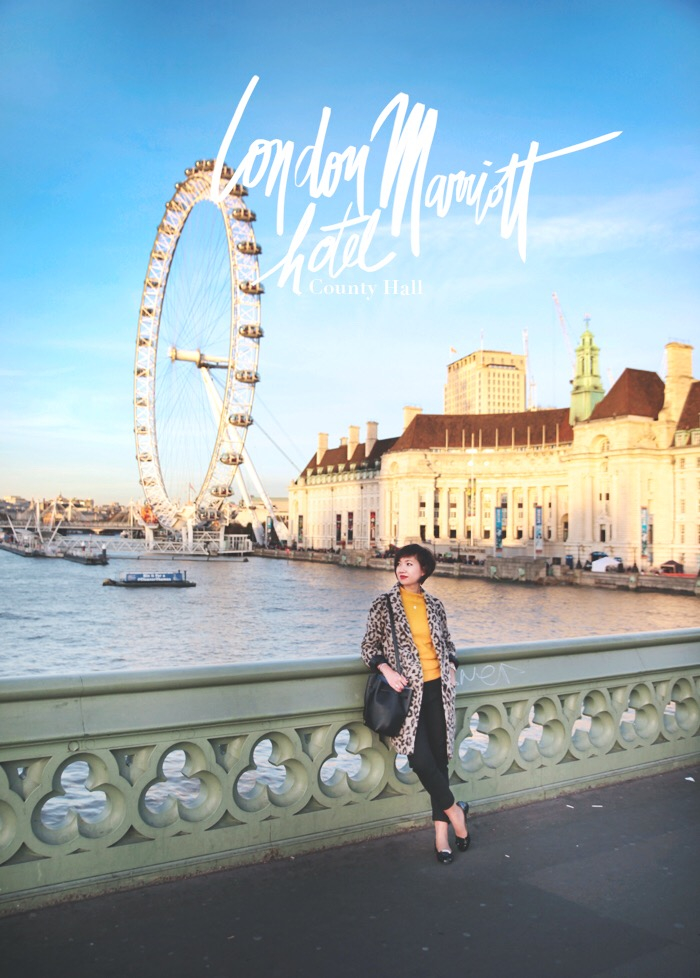 As a Marriott ambassador, I spent 3 days in London last week, with the Marriott team and journalists for the relaunch of the newly renovated London Marriott County Hall hotel. .
Located on the banks of the Thames river, next to London Eye and across from the iconic Big Ben, the hotel's rooms, halls and common areas got a facelift. We were there to witness the renovations, but also to enjoy our stay, which was punctuated with touristic discoveries and festive evenings.
A room with a vue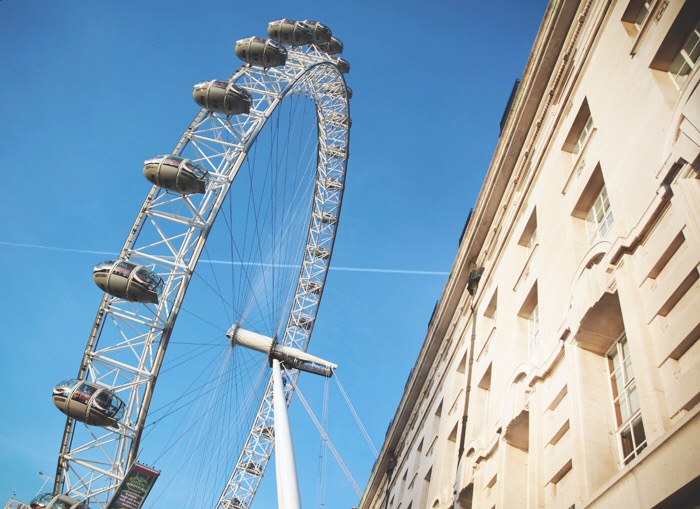 The London Eye is watching you…
I was lucky to have my "babe" friend Candice with me as my +1 during this stay. On top of being the perfect partner in crime for culinary adventures and museum marathons, she also helped me with the pictures : it's all about combining business and pleasure here!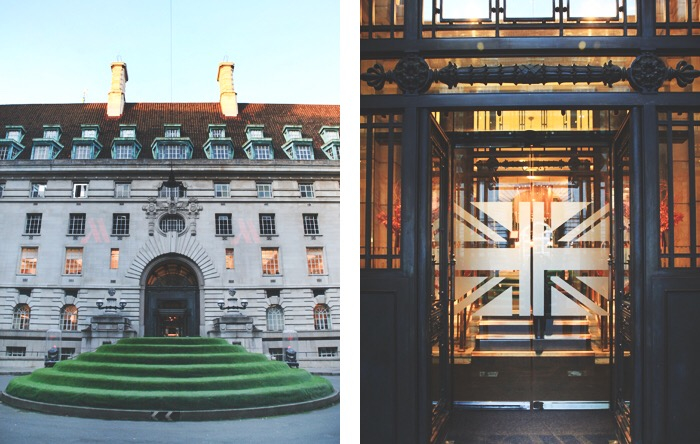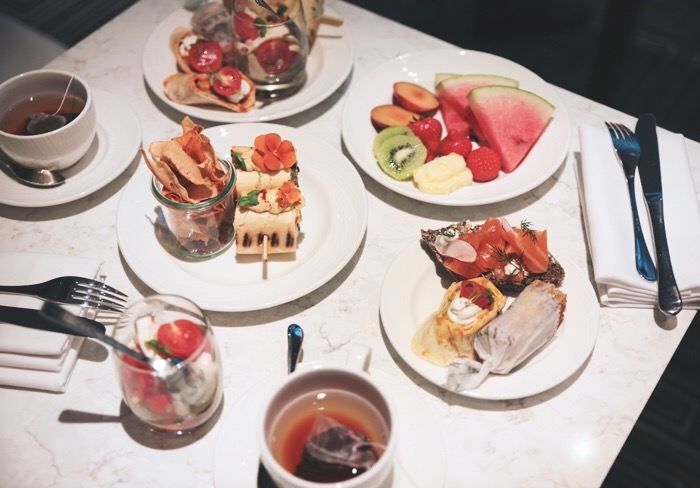 "Small" snack at Marriott lounge
We stayed in room 344, with a breathtaking view of the Thames and Big Ben! Each morning, we woke up to the chime of Ben's bells, which is, let's be honest, pretty magical.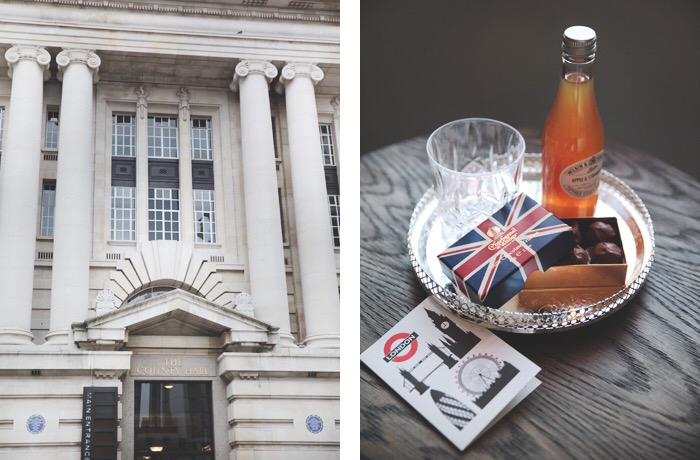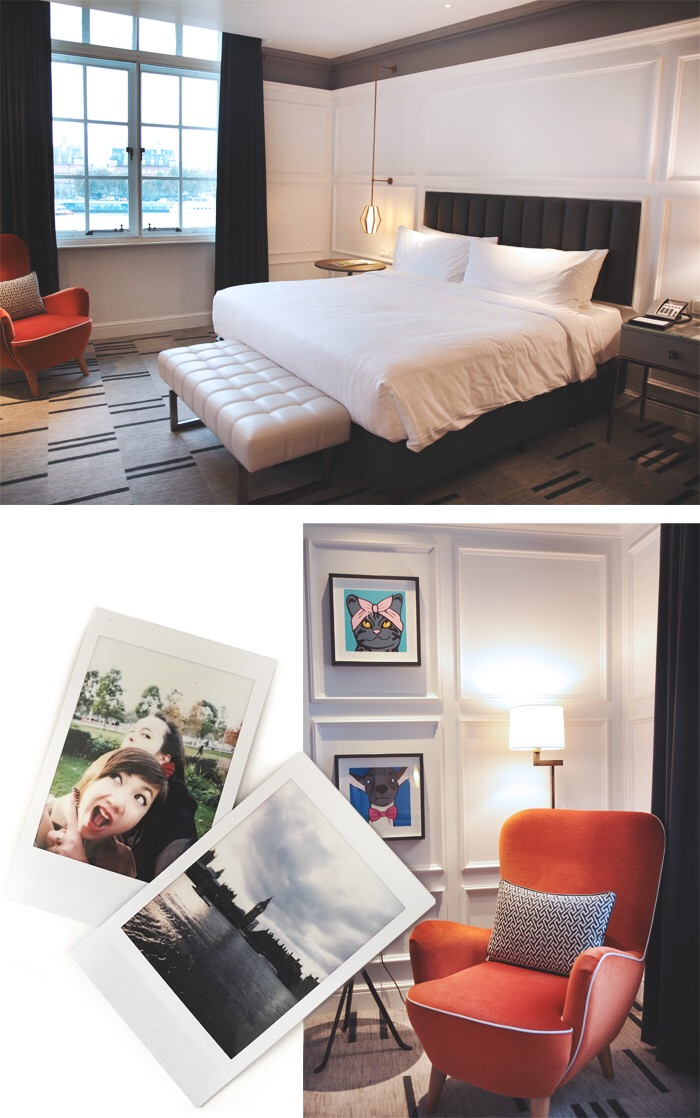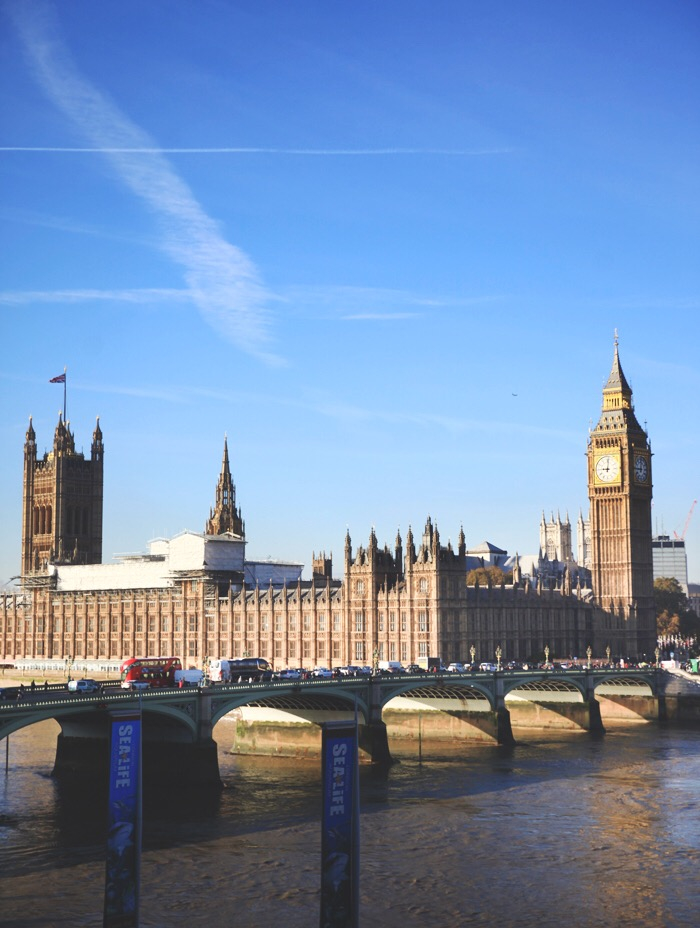 What a view !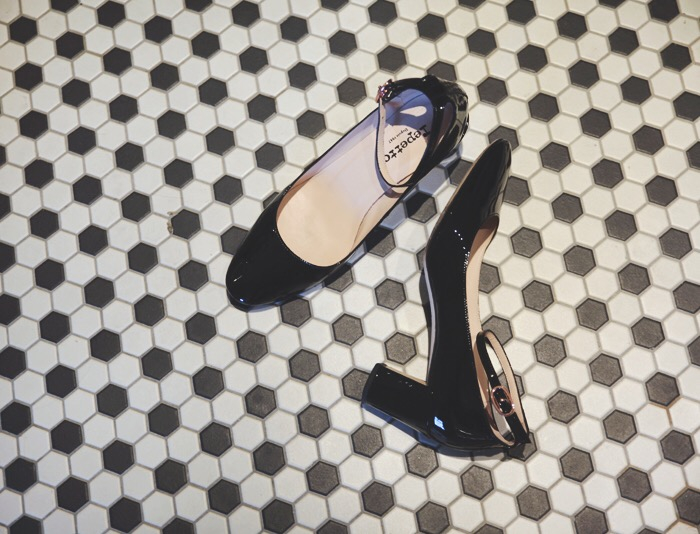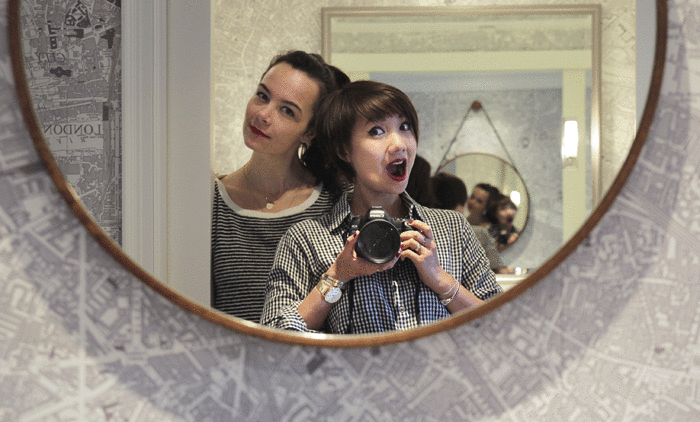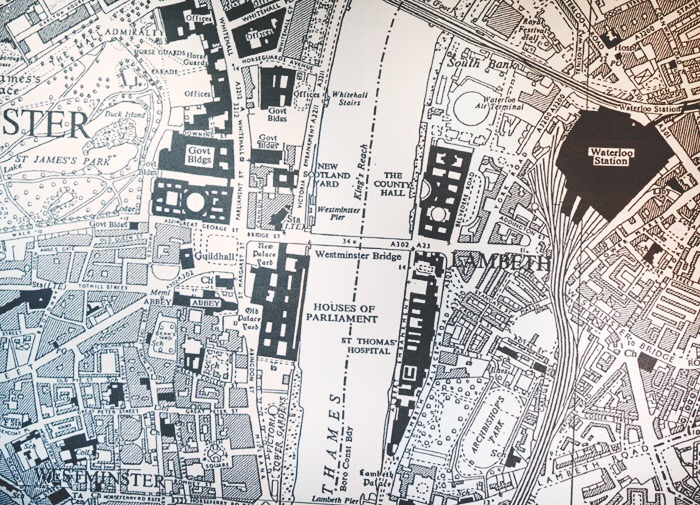 The decoration is sober and modern with that hint of english humor we love : quirky animal paintings, "London map" wallpaper in the bathroom (possibly to help you plan an itinerary while sitting on the porcelain throne?).
Breakfast at Gillray's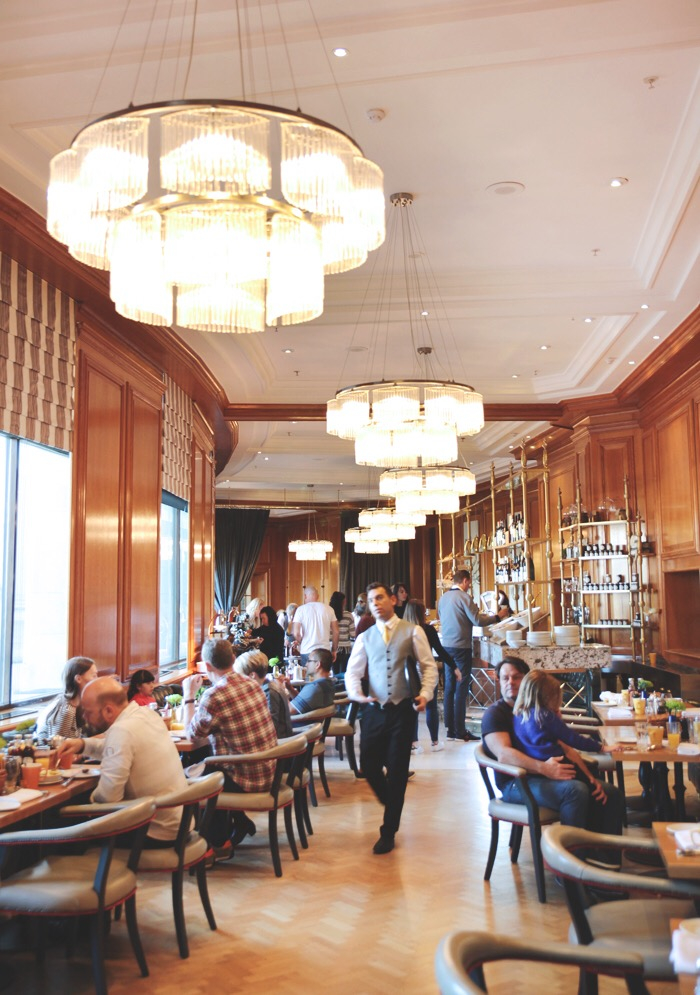 The Gillray's by day…
We could choose between having breakfast served in our room or going downstairs at the Gillray's restaurant.
The Instagrammer/blogger in me was tempted by the possibility of pictures of a cosy breakfast in bed, wrapped in a fluffy robe, with crisp sheets, but my bottomless stomach got the better of me, and we headed to Gillray's for the buffet.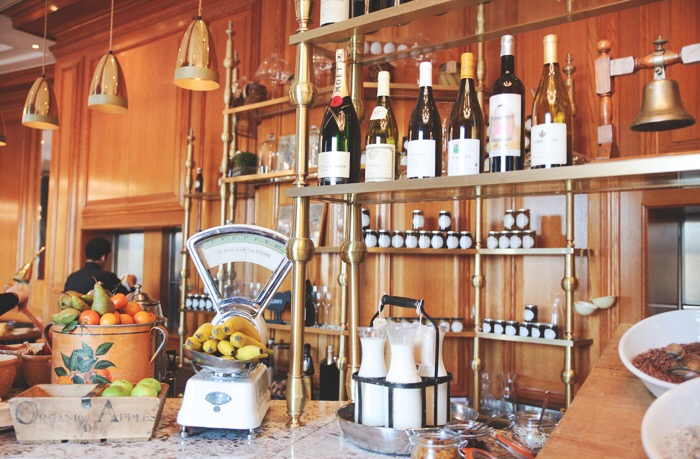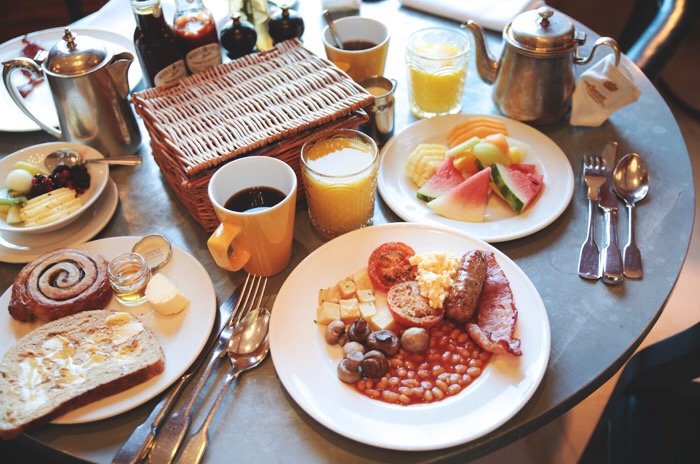 No regret there – we felt right at home, the staff anticipated our every need. I experimented with a hearty English breakfast with beans and sausage (I love savory food for breakfast : I had my share here, with all the cheese, salmon and cold cuts!).
All with pastries that do not pale in comparison to ours, and refreshing fresh fruits. Truly perfect.
TED Conference & Dinner at the Library lounge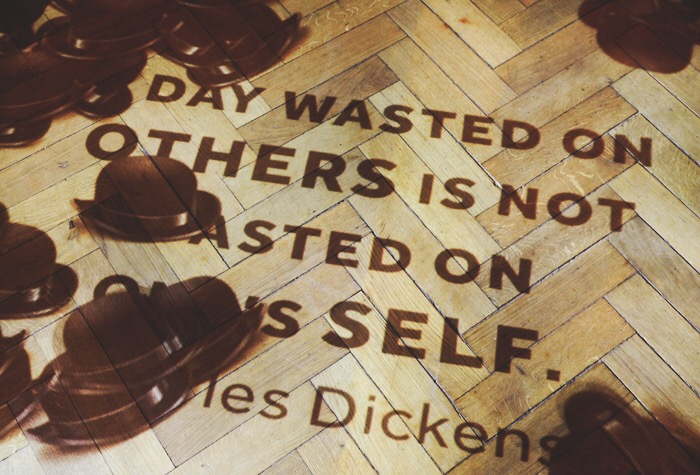 The first evening, we attended a TED conference on entrepreneurial persistance. Two speakers shared their experience, doubts and the obstacles they faced, their failures, the moments they thought they would give up before finally reaching their goals. These were beautiful and inspiring examples of success, that I enjoyed hearing about.
After inspiration, food (always) – with a cocktail and a special dinner in the Library Lounge.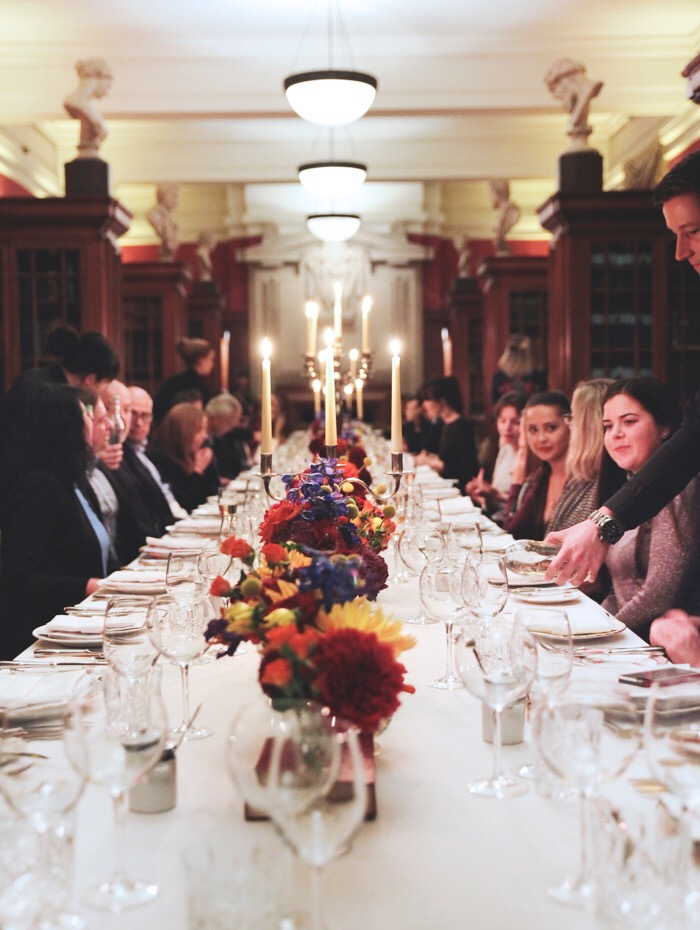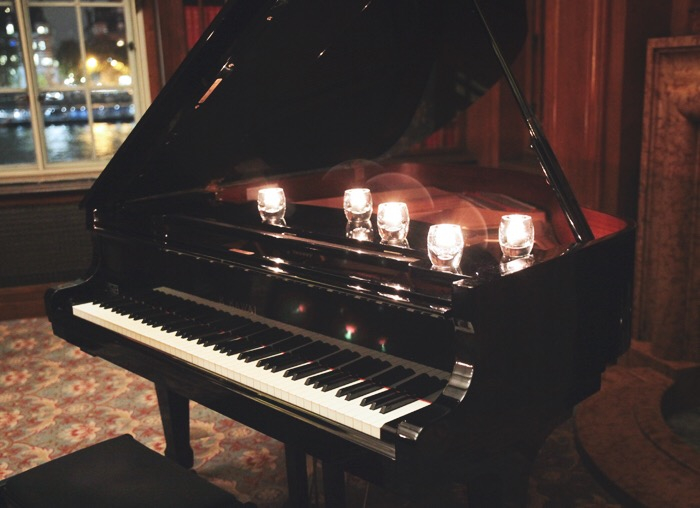 Continental breakfast or afternoon tea is also available in this space, but it had been privatized for this 100% British banquet. I loved the candlelight dinner in the wood-paneled room and hushed atmosphere.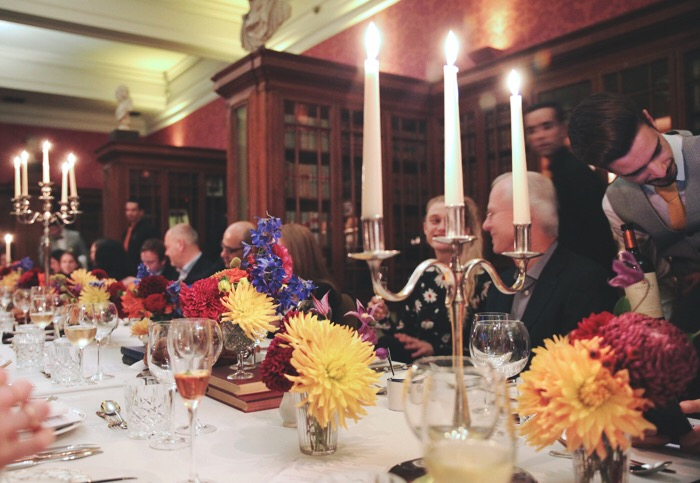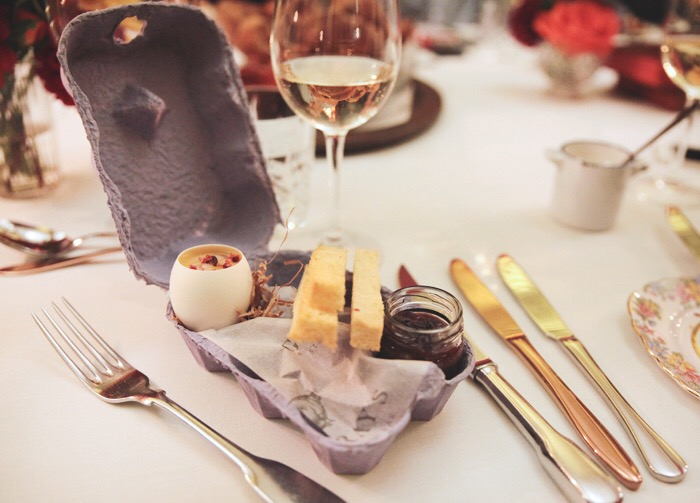 Duck liver pâté, spiced currant chutney, toasts and a hint of British humor !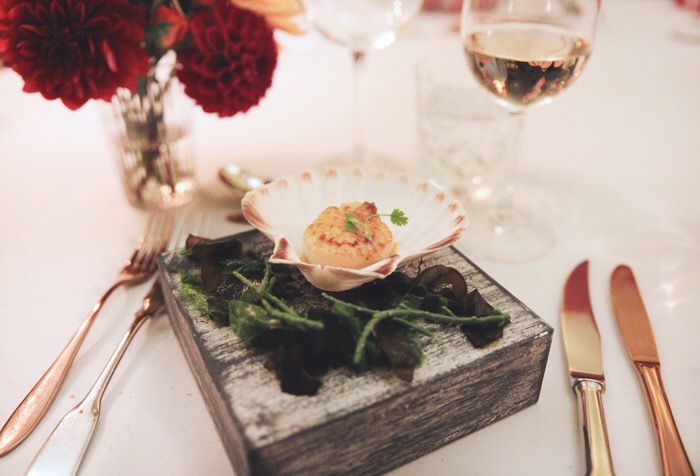 Pan fried scallop, Gillray's black pudding, spiced pumpkin puree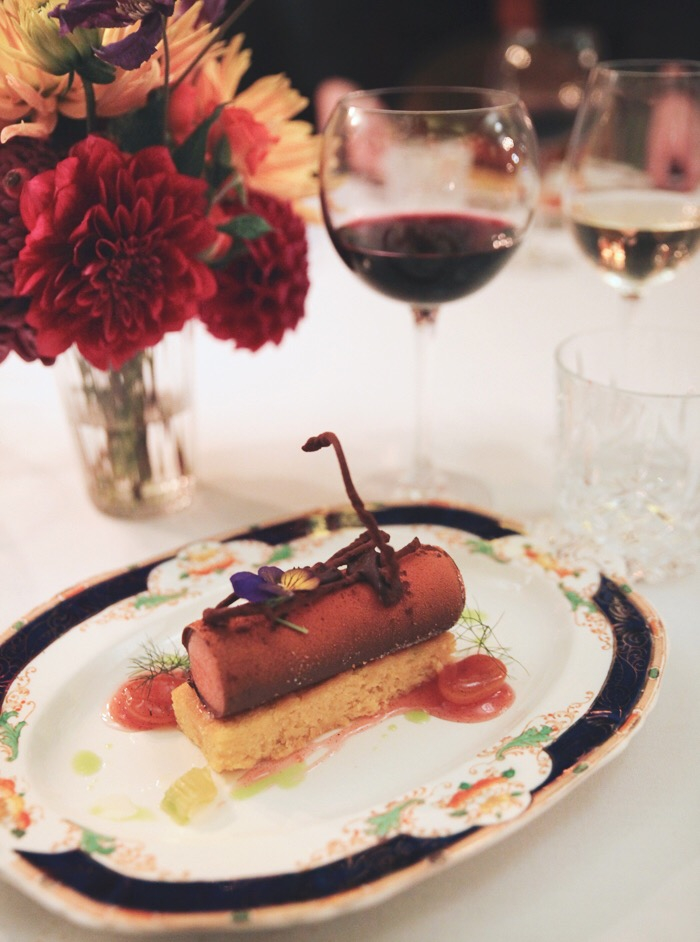 Orange and rapeseed oilcake, blood orange sorbet and cocoa
Lively table companions, a traditional yet modern and tasty meal (Special mention goes out to the crunchy/soft/fresh dessert): all the ingredients were there, and made for a fabulous evening.
Lunch at Marriott Park Lane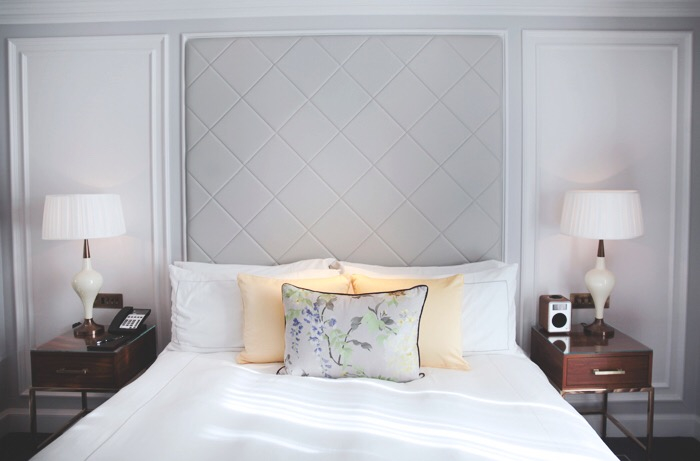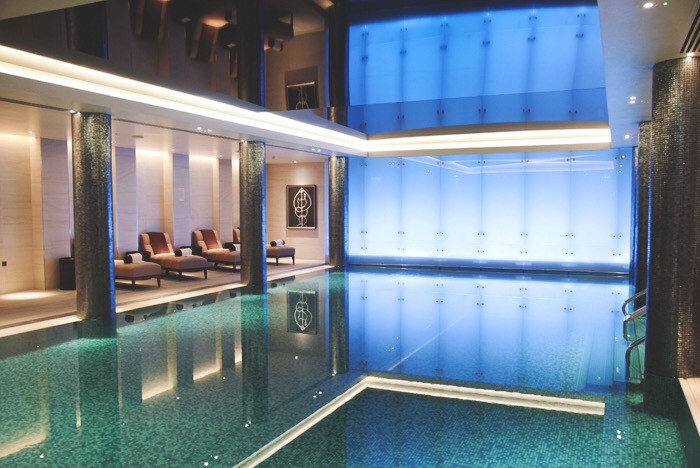 The Marriott Park Lane's spa

On the second day, after an early visit to the other Marriott hotels, either fully or almost-fully renovated (Regent Park and Park Lane), which are just as charming as our County Hall (although well … ours has that cherry-on-top-fantastic view …), we had lunch in the "Lanes of London" restaurant of the Park Lane Marriott, in the Mayfair area.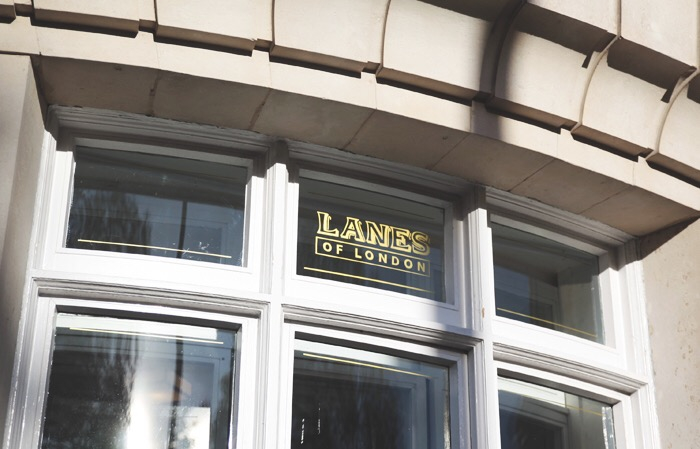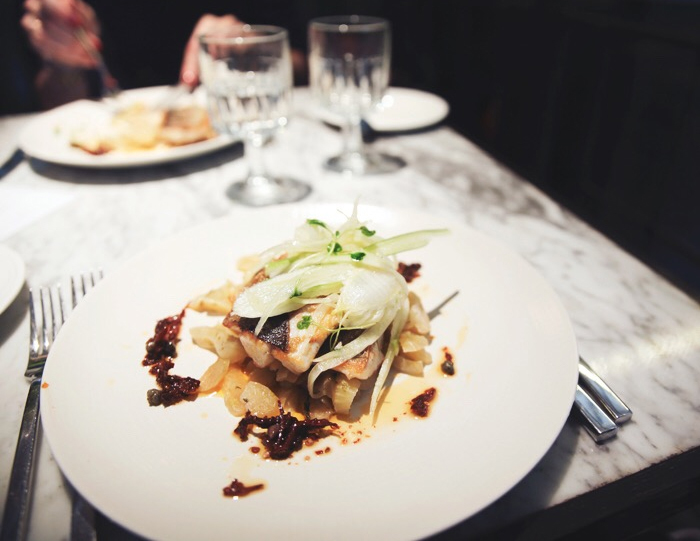 Pan fried seabass, fennel compote, capers dressing

You're going to think the only thing we did during our stay was eat … and you wouldn't be that far from the truth! The pan fried sea bass with it's fennel-sauce was particularly yummy.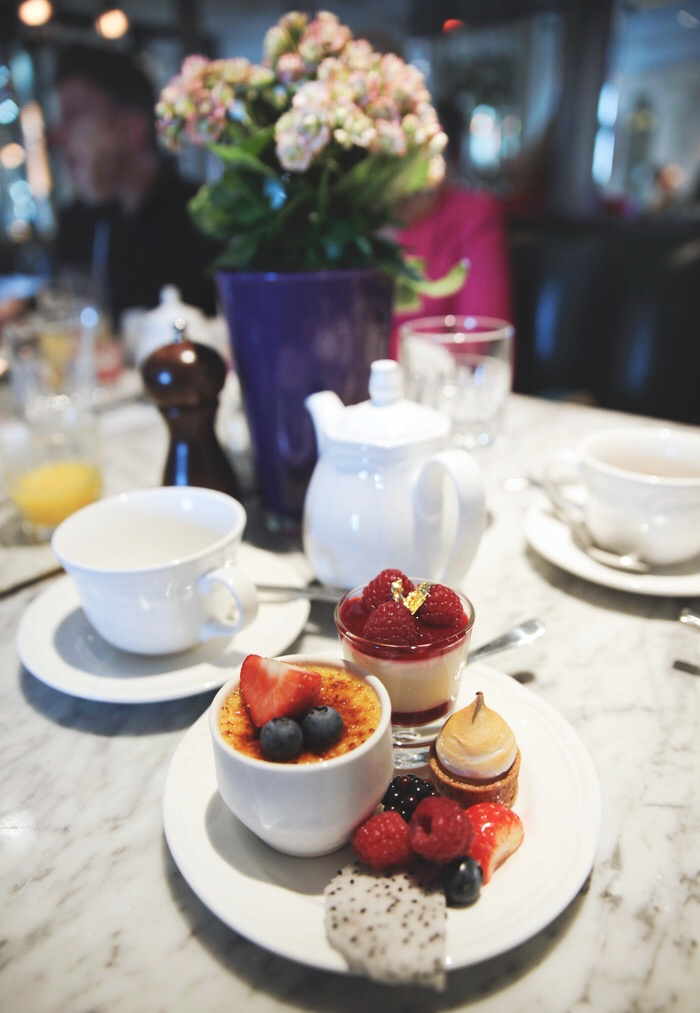 My little selection from the dessert buffet (I was pretty reasonable huh?)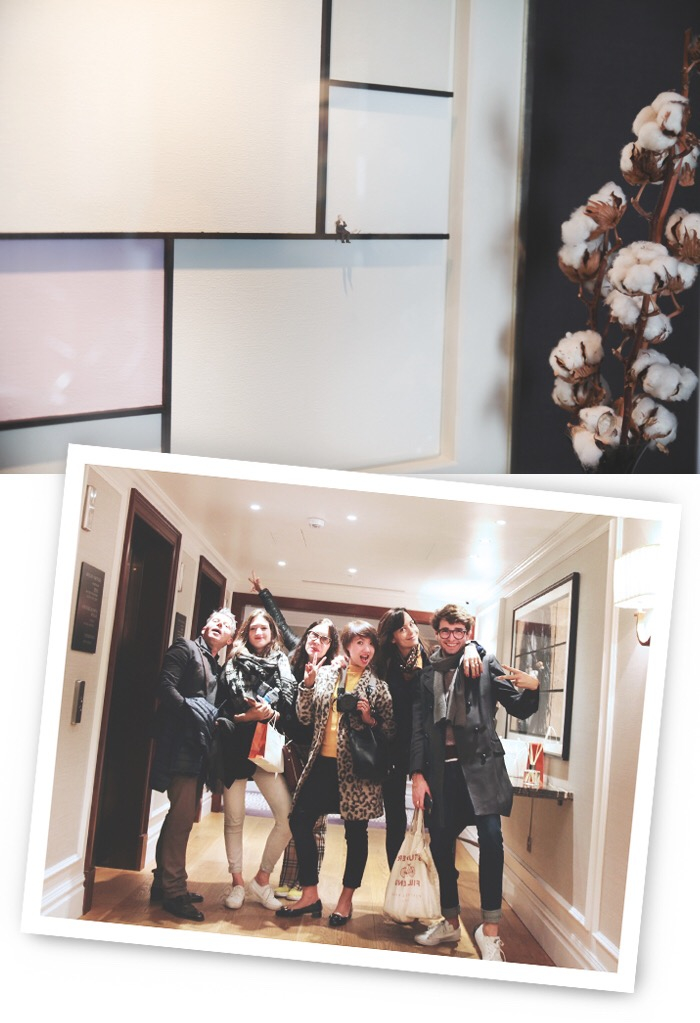 As you can see, there was a great atmosphere in our journalists and attendants group… Our French team was perhaps a bit dissipated, but that's part of our charm, right?
Marriott County Hall relaunch party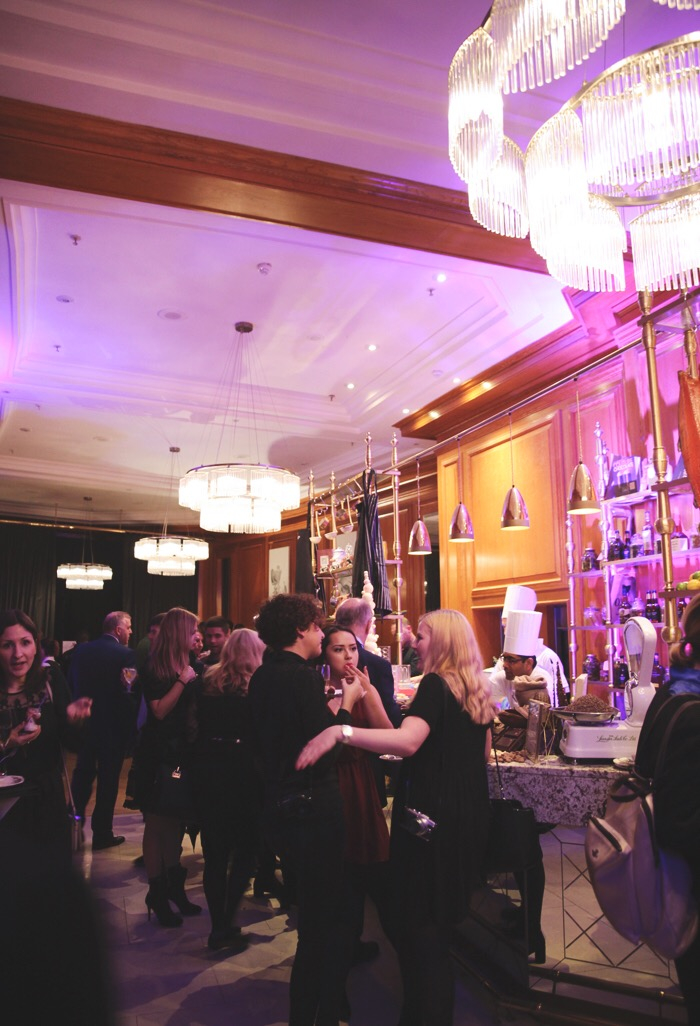 …The Gillray's by night
Not two evenings at the Marriott County Hall were alike! After the intimate dinner in the library, we attended the opening cocktail party at Gillray's. Fresh oysters, beef tartare canapés, crunchy lemon curd cream puffs … the English sure know how to throw a party!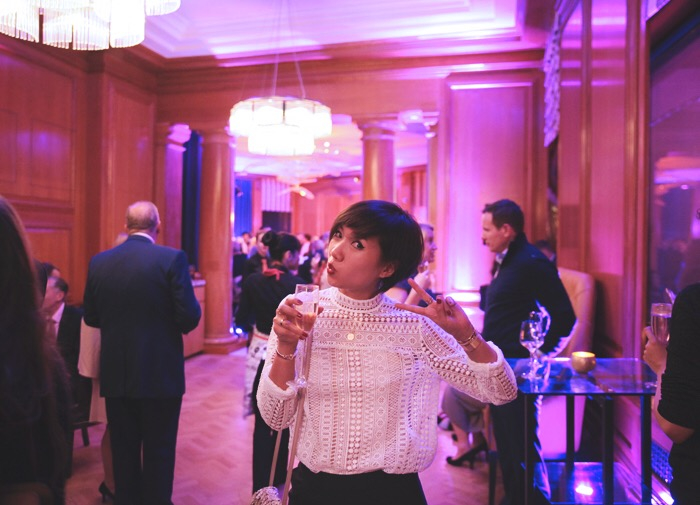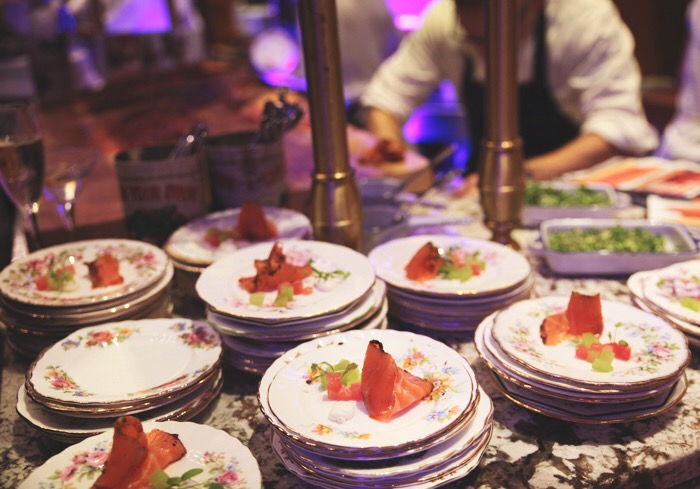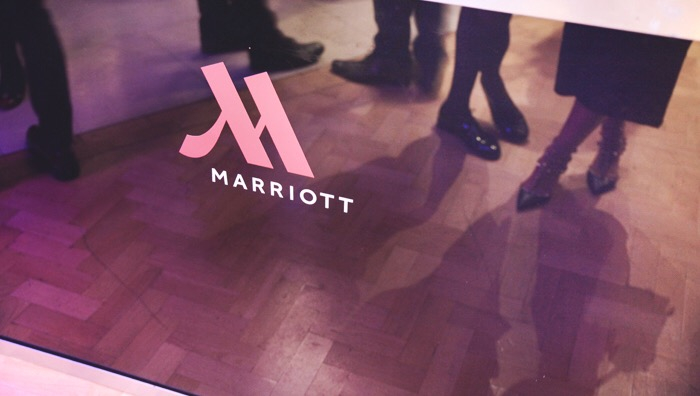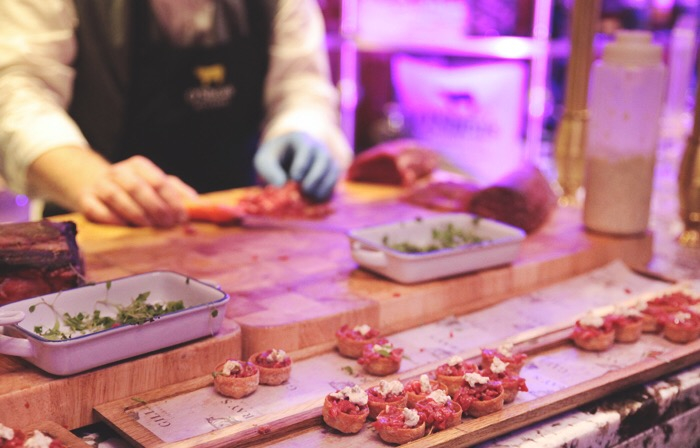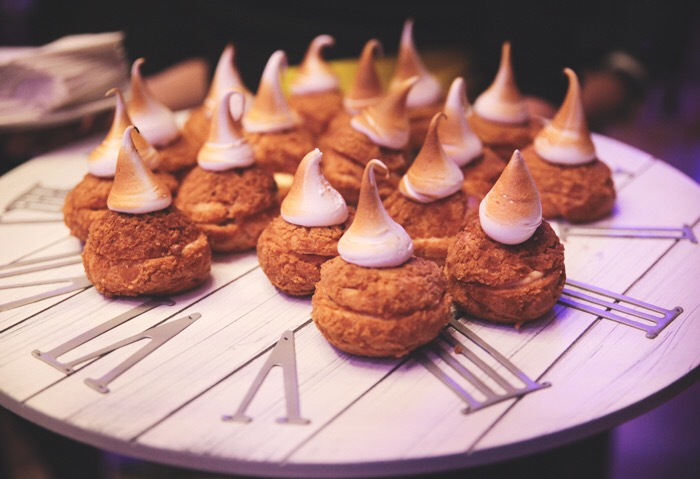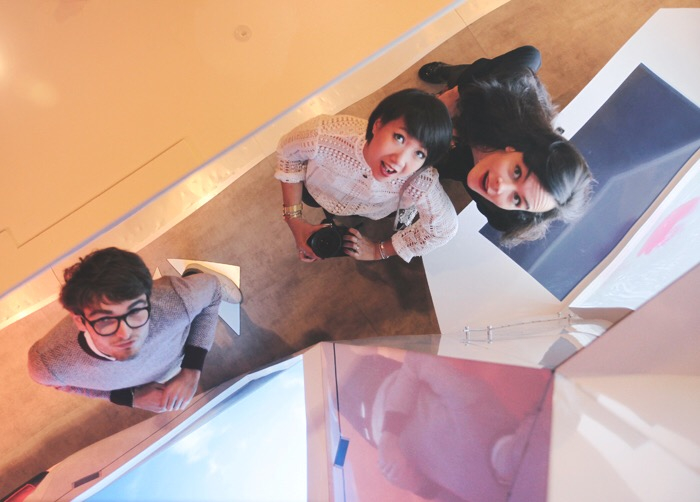 Discovering the Innovation wall

Between two bites, we experimented with the hotel's interactive innovations, amongst which the "Rain room", where you can strike a pose in front of a wall that simulates fake London rain, or the "Innovation wall", a sensory wall that can measure, amongst others, your stress level (I'll admit, I broke all records).
Stroll around the area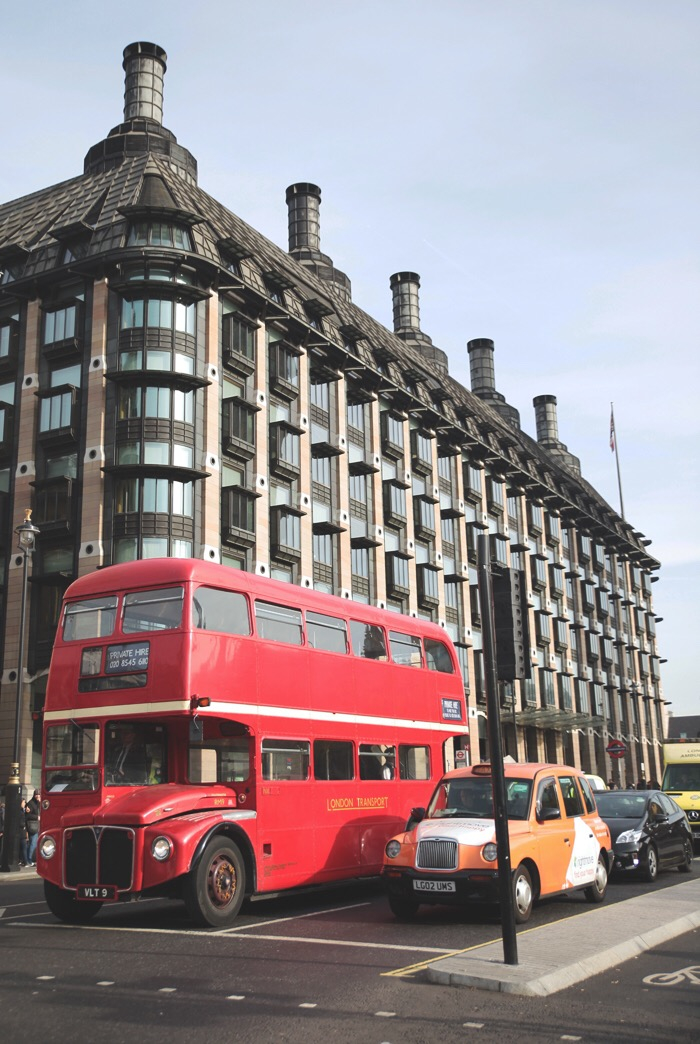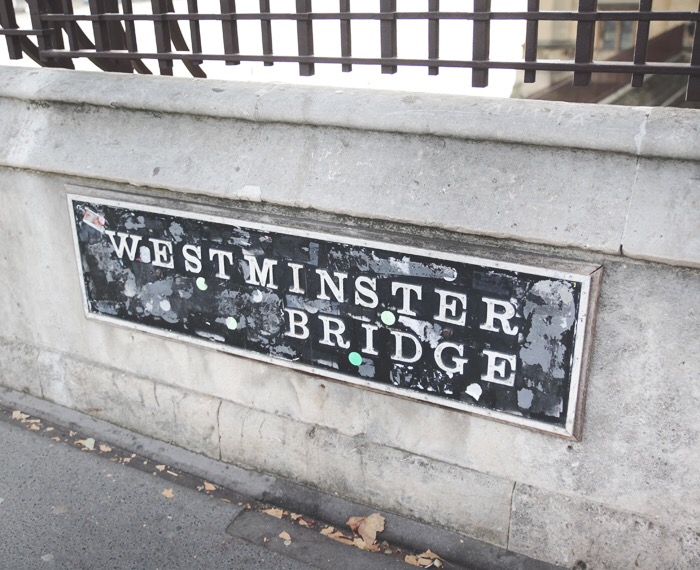 The Marriott County Hall is located in the Lambeth/Westminster area, which has a lot of different facets, and is in perpetual renewal. We enjoyed strolling along the Thames at sunset, with all the street art and cosy cafés.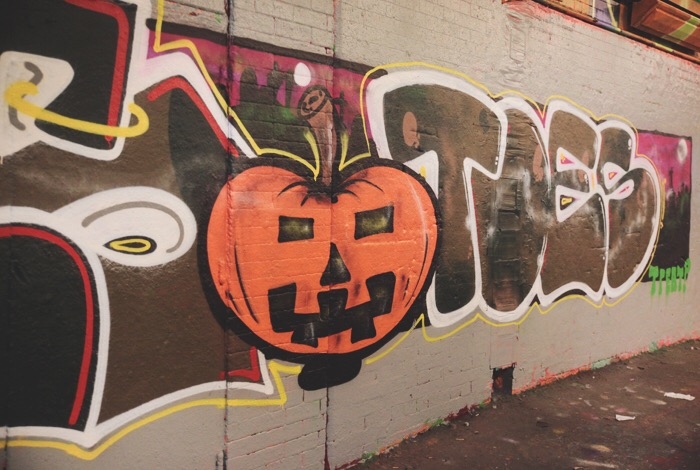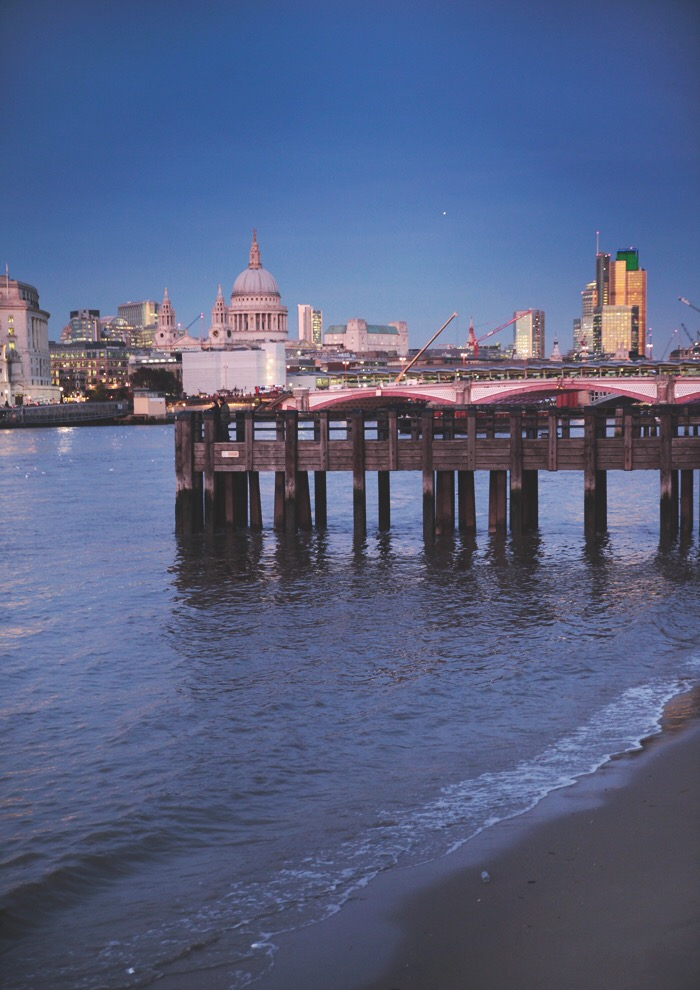 London beach !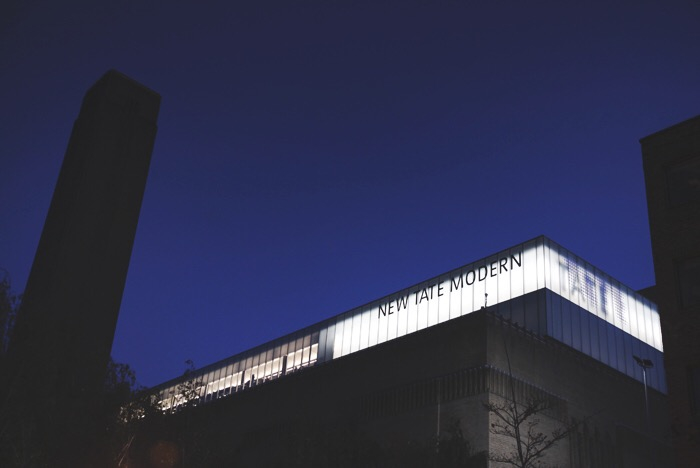 My dear Babe and I couldn't leave London without visiting the Tate Modern, a 20 mn walk from the hotel : a mini-museum-marathon all on its own, with the disturbing works of Louise Bourgeois and great contemporary classics like Picasso or Delaunay.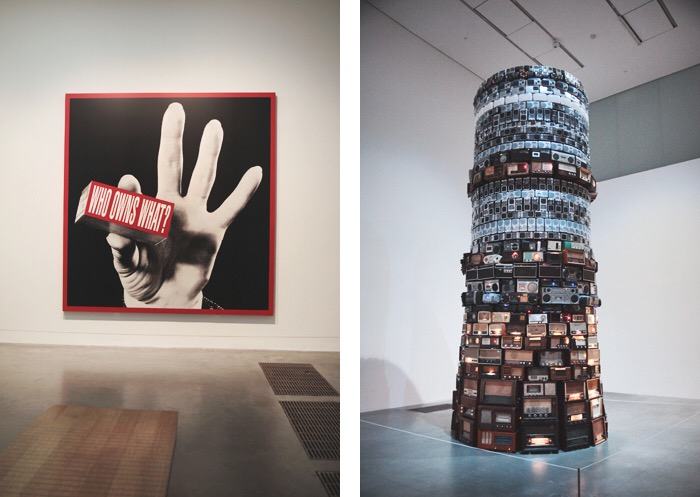 "Who owns what ?" by Barbara kruger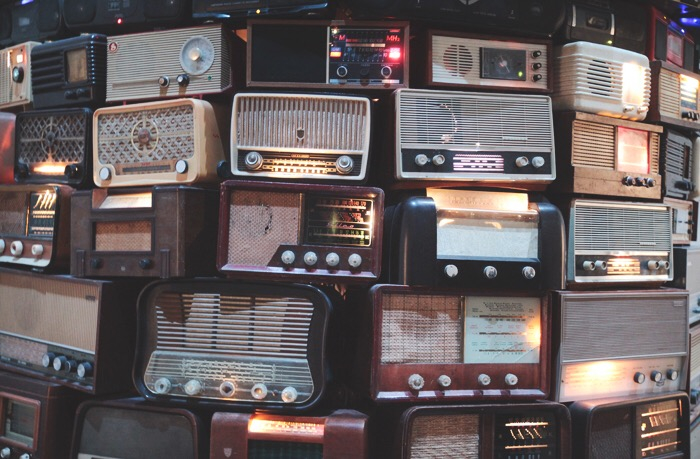 "Babel" by Cildo Mereiles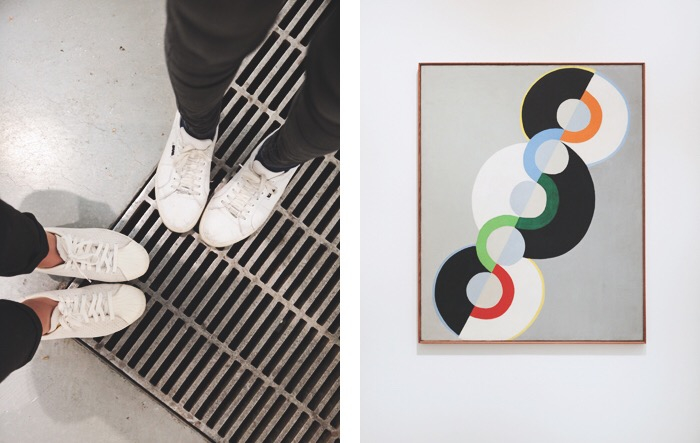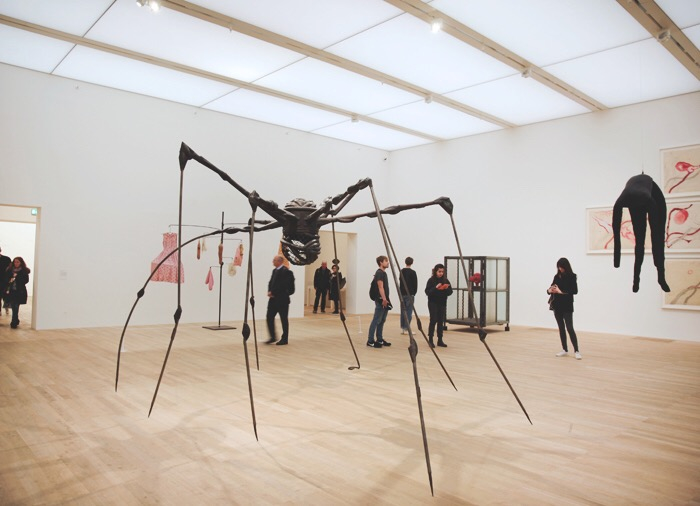 "Spider" by Louise Bourgeois
What a view ! (bis)
The view from the 10th floor of the Switch House (the Tate's new extension) is well worth a visit, especially at night.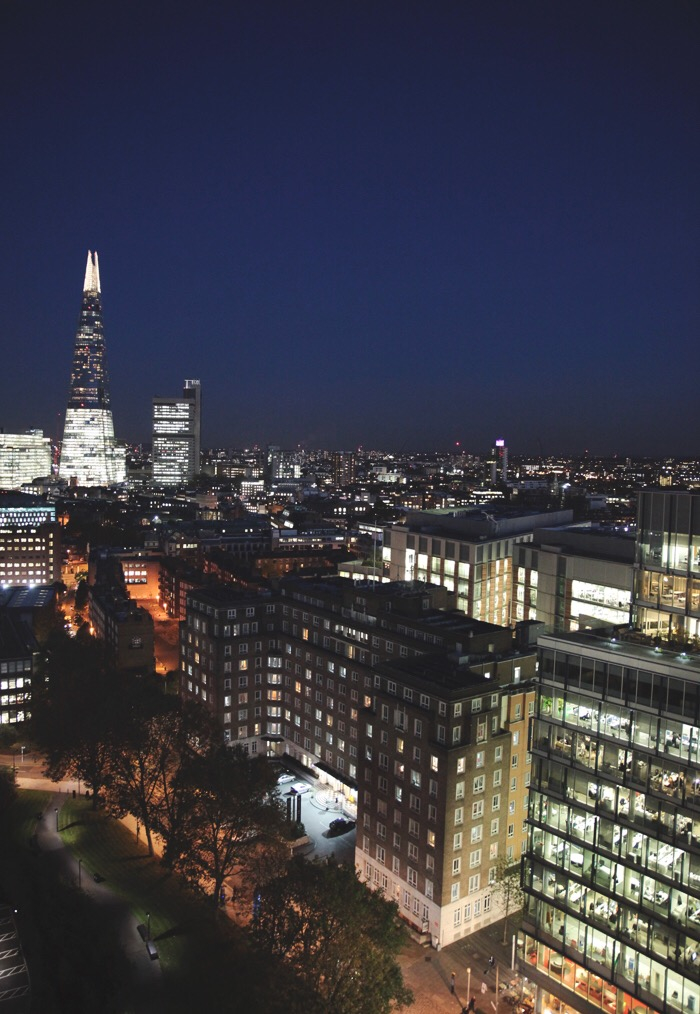 Thanks again to the whole Marriott team, Mélodie, Carole, Damien, Félix, my Babe and all the friendly people I came across and who participated in making this stay in London by the Thames river oh-so-enjoyable : God save Marriott! (English translation by Marine)