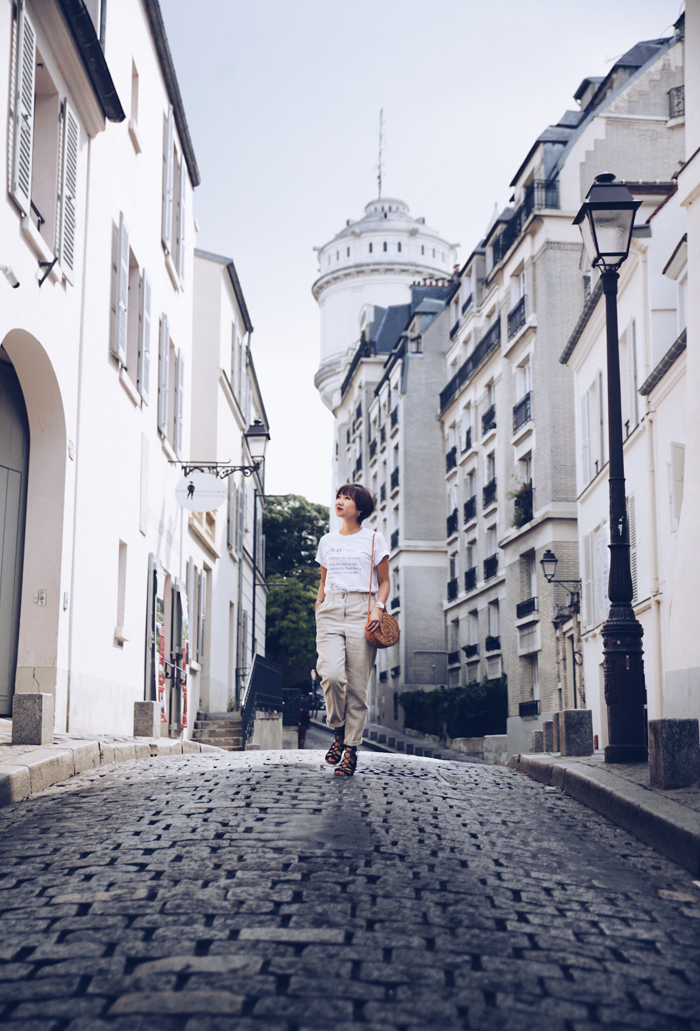 It might sound a bit early to write this title because summer will technically finish at the end of this month, but all the signs already foresee summer as a memory.
I was really into winter outfits (as I loved wearing different layers not so long ago!) but I now really enjoy wearing summer clothes: loose pants, shirts, culottes, flowing and long dresses. Everything is much more simple.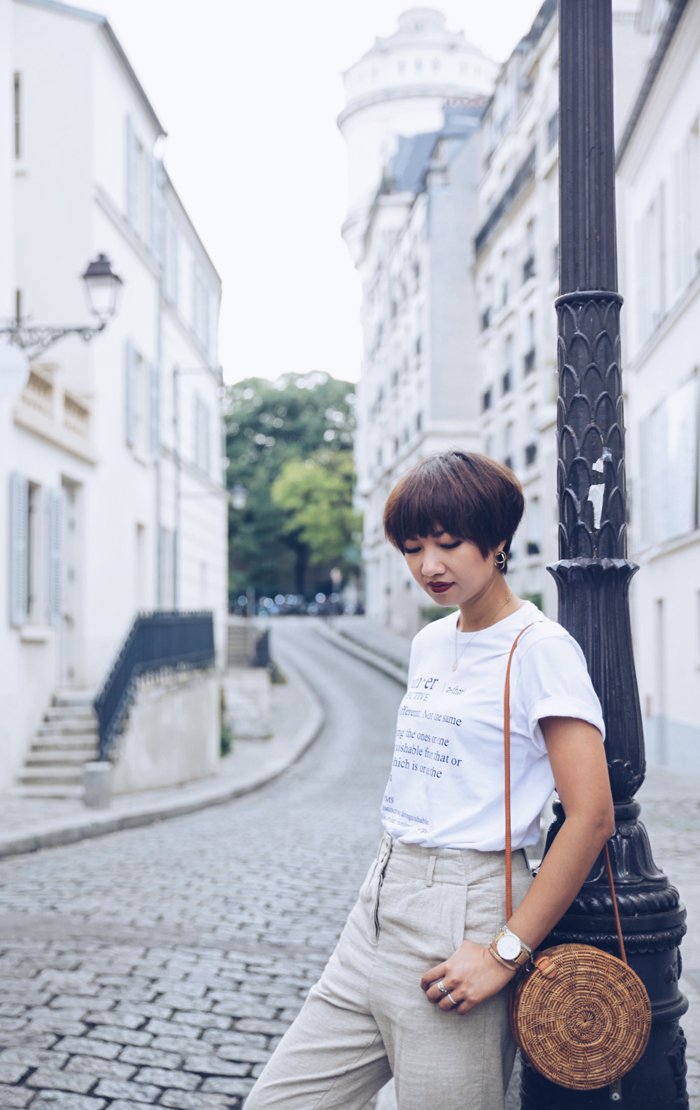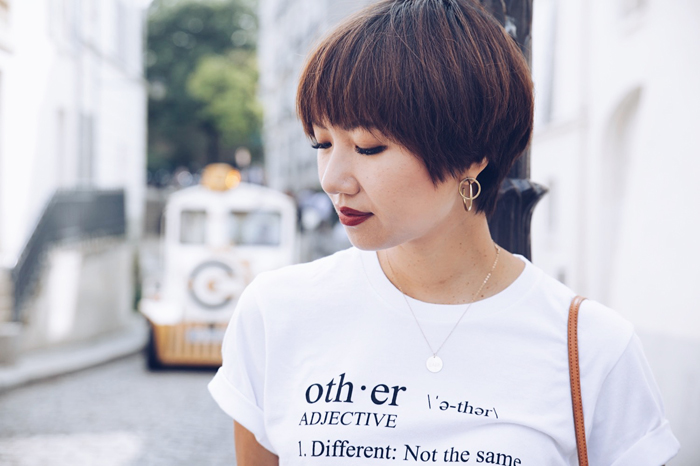 … or indian summer?
So here is a basic outfit for the end of this summer with a mix of old stuffs that I still treasure (this Pharrel Williams x Uniqlo shirt and black sandals, with the same shape as my leopard ones) and new stuffs (these very comfortable high rise linen pants, which fit the safari jacket I wore here and my summer Balinese bag).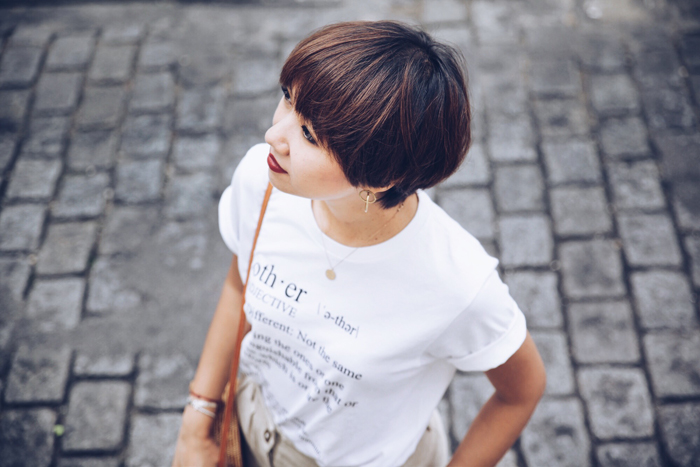 I must admit, I haven't started looking for fall outfit inspirations yet. Maybe an Indian Summer will give me some time to start thinking about it? (English translation by Quiterie)