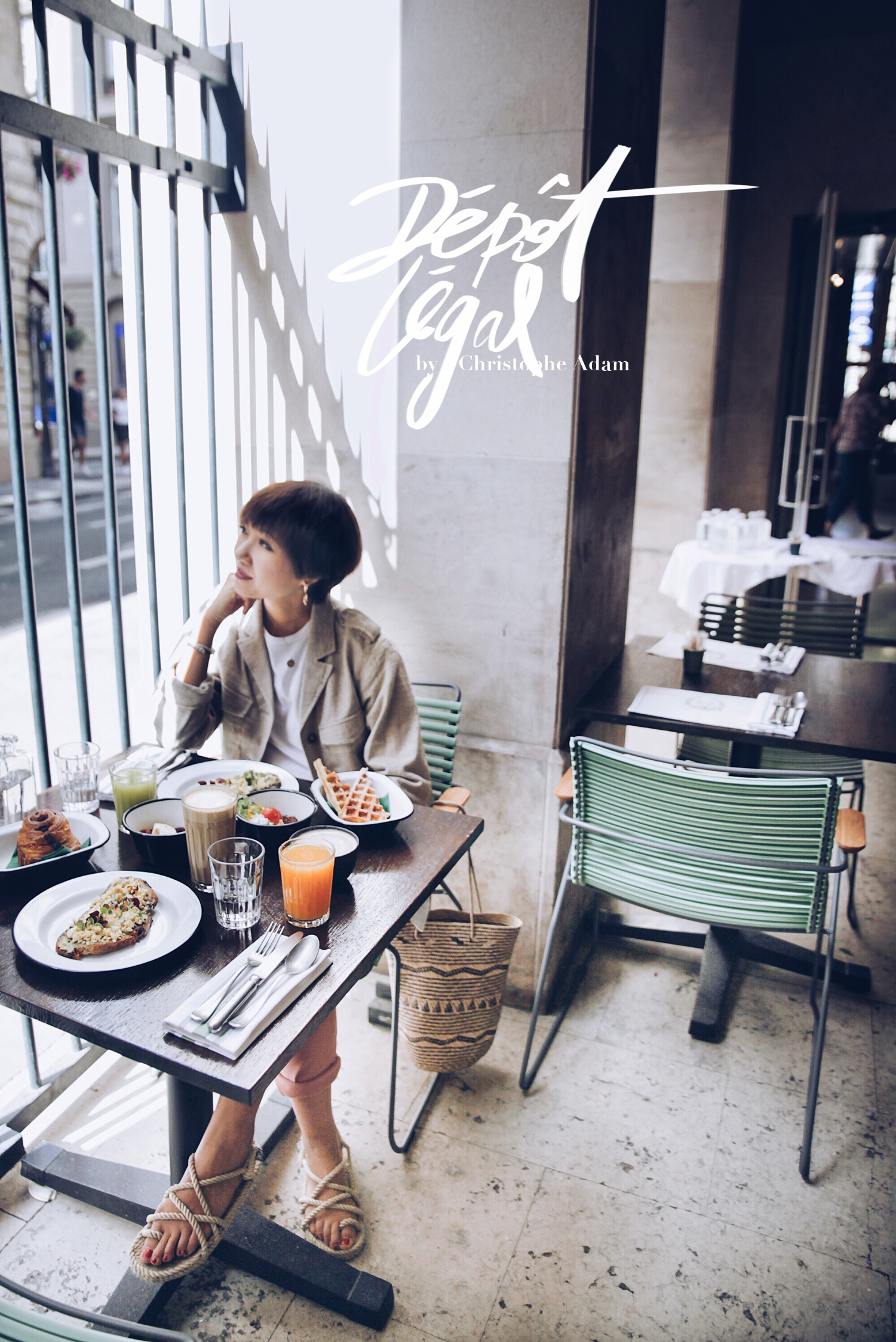 As I was telling you earlier, I don't mind spending my summer in Paris because I can discover the capital with a more relaxing point of view.
I found this address on a Saturday night, early August. My SO and me were walking once again in my favorite neighbourhood, Sainte Anne street/Palais Royal.
Once will not hurt, we didn't want to eat Japanese food that night and decide to try out this Dépôt légal. We enjoyed our time there so much that we ended up going back there 3 times in a month… that says it all!
Christophe Adam's canteen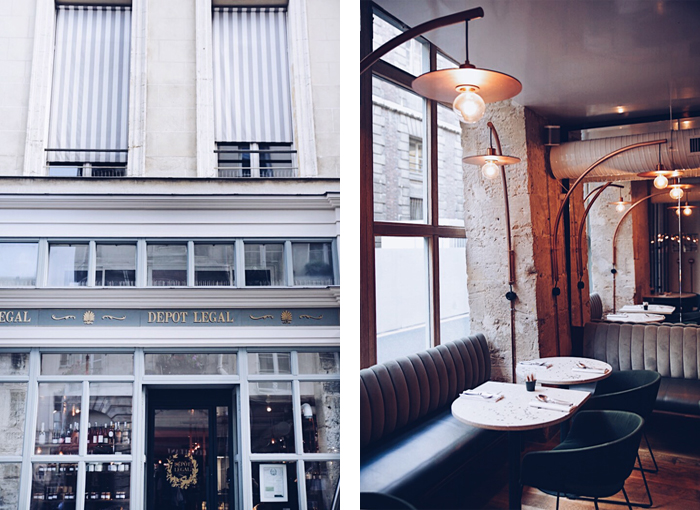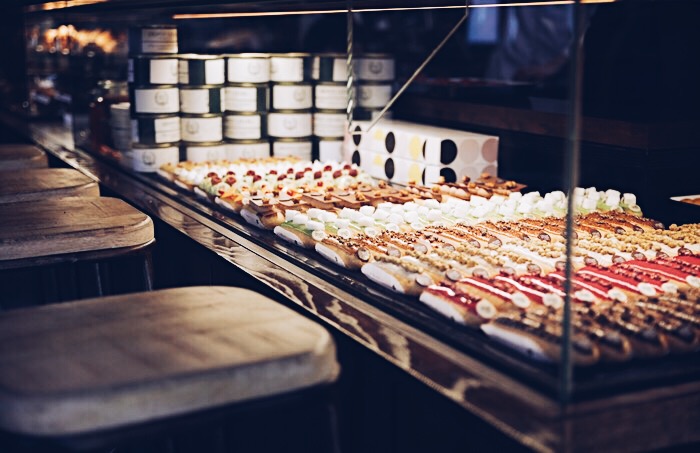 I found out later that this place was inaugurated last May by the famous pastry Chef Christophe Adam, well-know for his "éclairs de génie"(= genius éclairs).
Every time I went there, I had a warm welcoming from waiters and waitresses, effective and smily. I was worried the ambiance could be too "Parisian" in a stilted/snobbish way but not at all.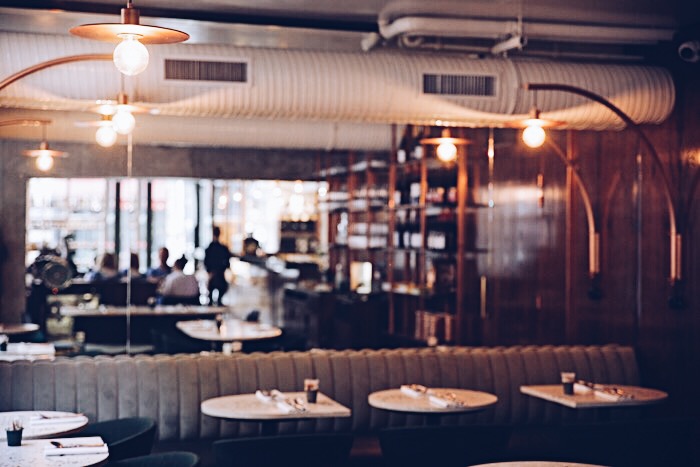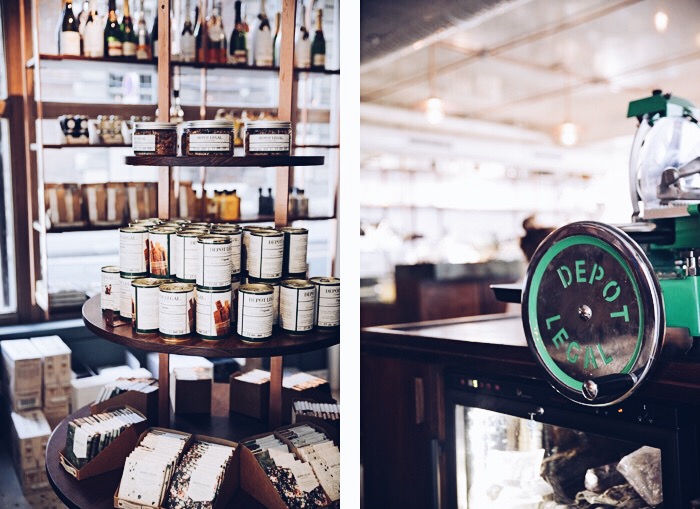 This mix between "brasserie/coffee/tearoom/pastry/tapas bar/grocery store" is comfortable, no matter if you seat inside or outside on the small patio/terrace on the Petits Champs street.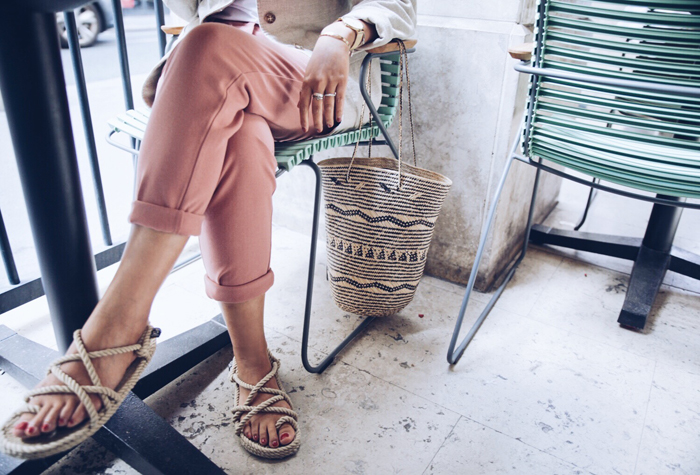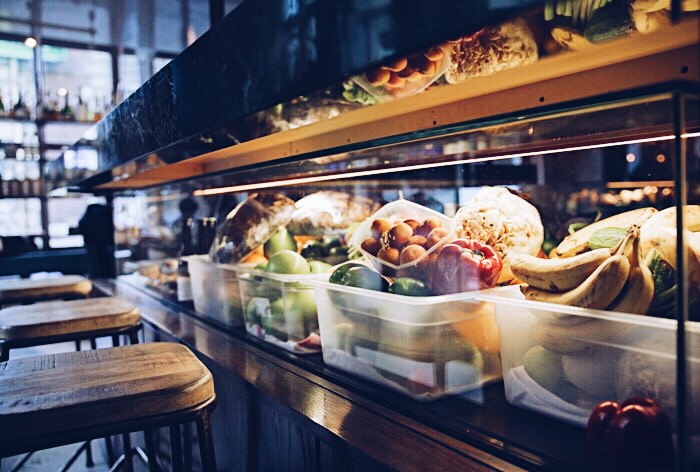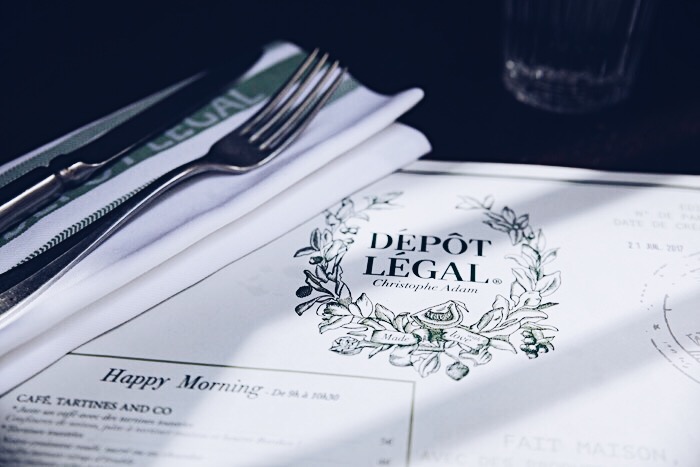 The decoration has been designated with elegance and conviviality.
Everything is home made with fresh products and "made with love" as written on the single newspaper sheet used as menu.
4-times treat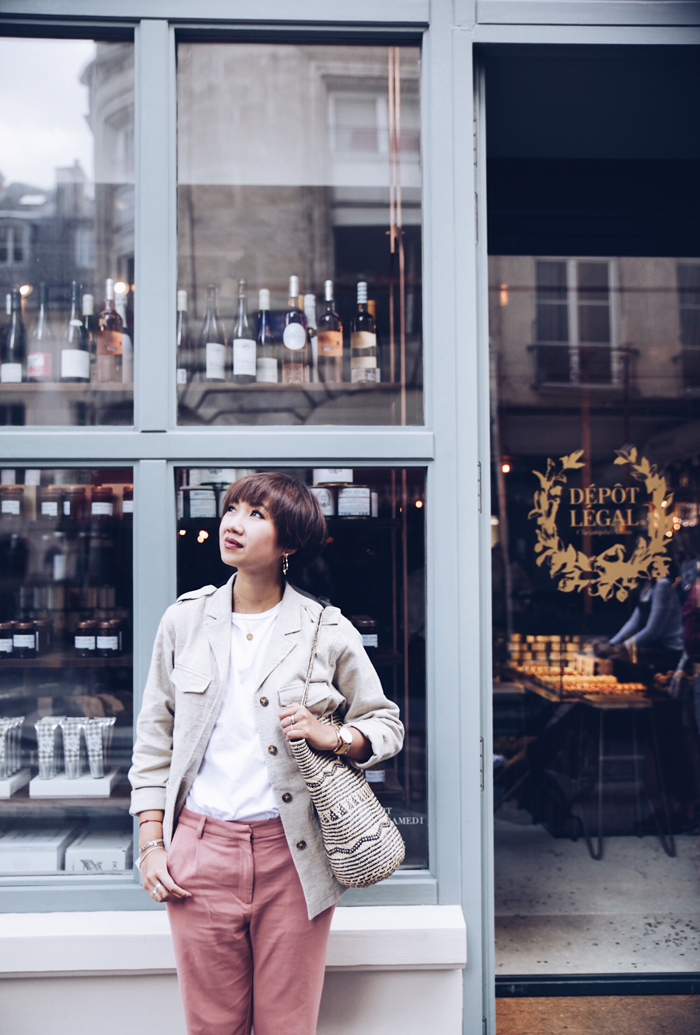 By opening this place, Christophe Adam aimed to bring this place to life from morning to night, 7 days a week while following 4 key food times of the day. Challenge was successfully reached as I went back to discover each time's speciality!
As I said at the beginning of this article, we found this place at night in a "tapas/win bar" ambiance: dished served (ceviche, croque Vivienne made with cream cheese and truffle, creamy Burrata, etc..) convinced us thanks to their freshness and the delicate harmony of savours.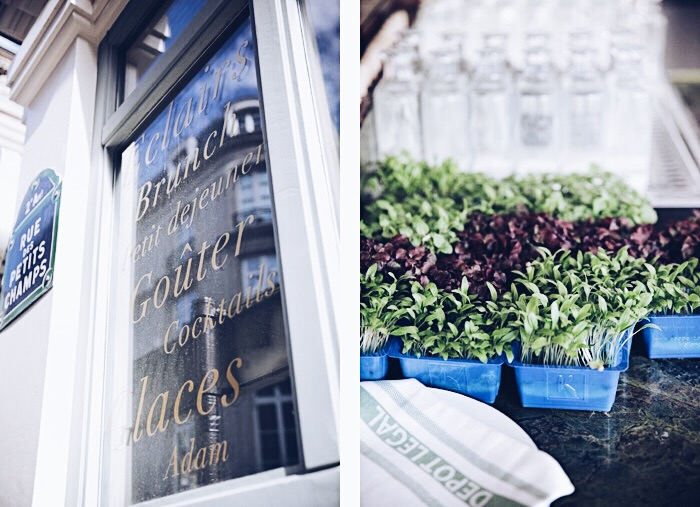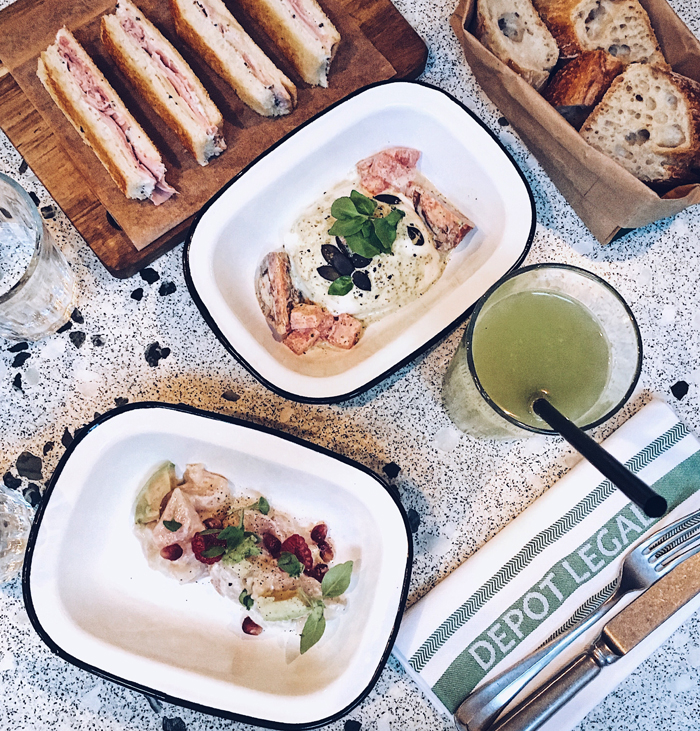 Cream cheese and truffle Croques, creamy Burrata et ceviche for the evening

But the "final knock out" came with the dessert: chocolate mousse with on top a chocolate-chestnut shortbread biscuit with its salty butter caramel ice cream, a divine assortment of textures as I love. A real true moment of pleasure.
The following time I stopped by for teatime to enjoy a Genmaicha tea perfectly served with a yummy pistachio and raspberry barlette (=long shortbread tart).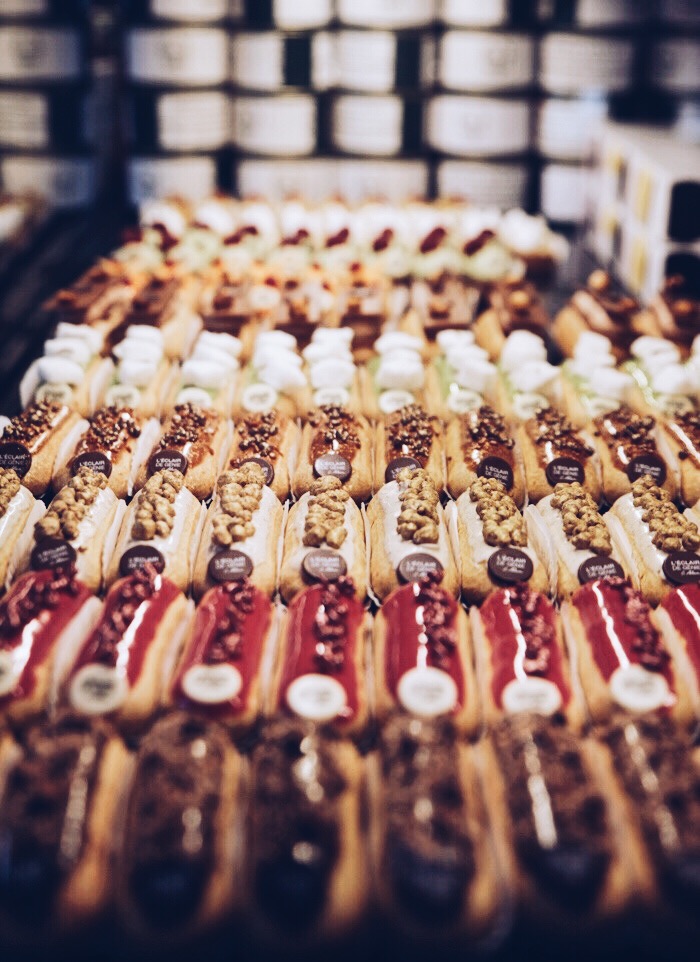 "Éclairs de génie" anytime during the day

The third time was for a Sunday brunch that I will describe more in details at the end of this post.
Then, last Saturday, we got tempted to try the lunch: a pokebowl with fresh tuna, sticky rice, avocado, mango, ginger and coriander dressing for me and a toasted sandwich with curry chicken for my dear love.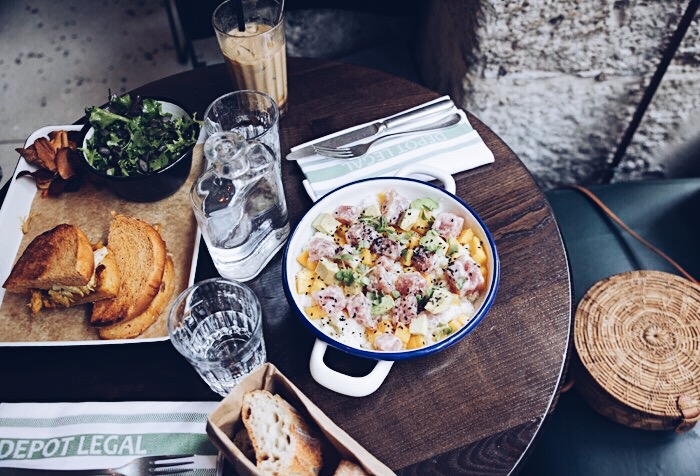 Curry chicken toasted sandwich & Pokebowl for lunch

He was left a bit hungry but on my side, in line with my green/healhty mood since my return from Bali, I really appreciated this bowl full of freshness. However, I would prefer warn you if you have a big appetite, you might be a bit disappointed during lunch time.
Sunday brunch

On Sunday, early-birds can experience "Happy morning" until 10:30am: salty or sweet toasts, viennoiseries, smoothies bowls are offered on the menu.
As we were a bit lazy, we opted for brunch starting from 11:00am.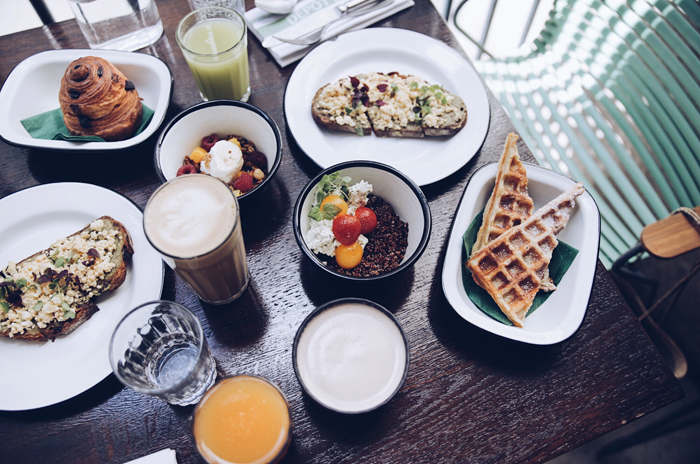 A complete brunch

For 29€, it includes hot drink (coffee, tea, or hot chocolate), fresh squeezed juice (green apple juice was delicious), sweet bites (croissant roll, Maison Bordier toasts with butter or waffles), one salty or sweet bowl, one toast or one "croque" and to perfectly finish one "éclair du jour" or dessert from the menu (add-on 2€).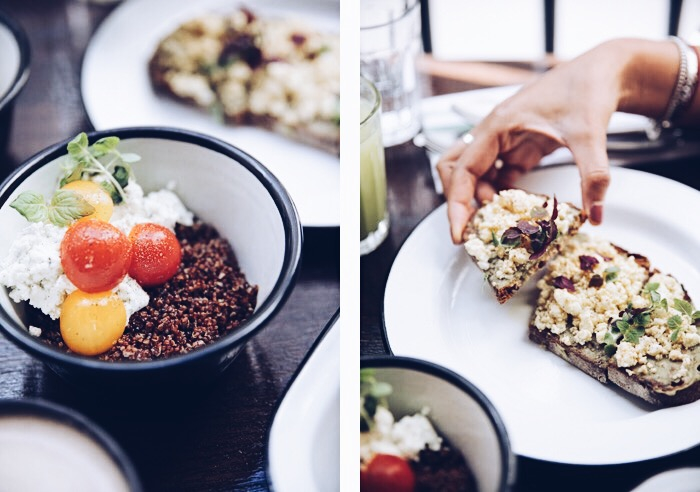 Quinoa feta bowl & avocado mimosa egg "tartine"

A good way to combine the "Best of" of the Dépôt légal cuisine. I always preferred brunches without buffet as with buffet it's usually more about quantity rather than quality. Therefore I appreciated this one served at our table and prepared with love.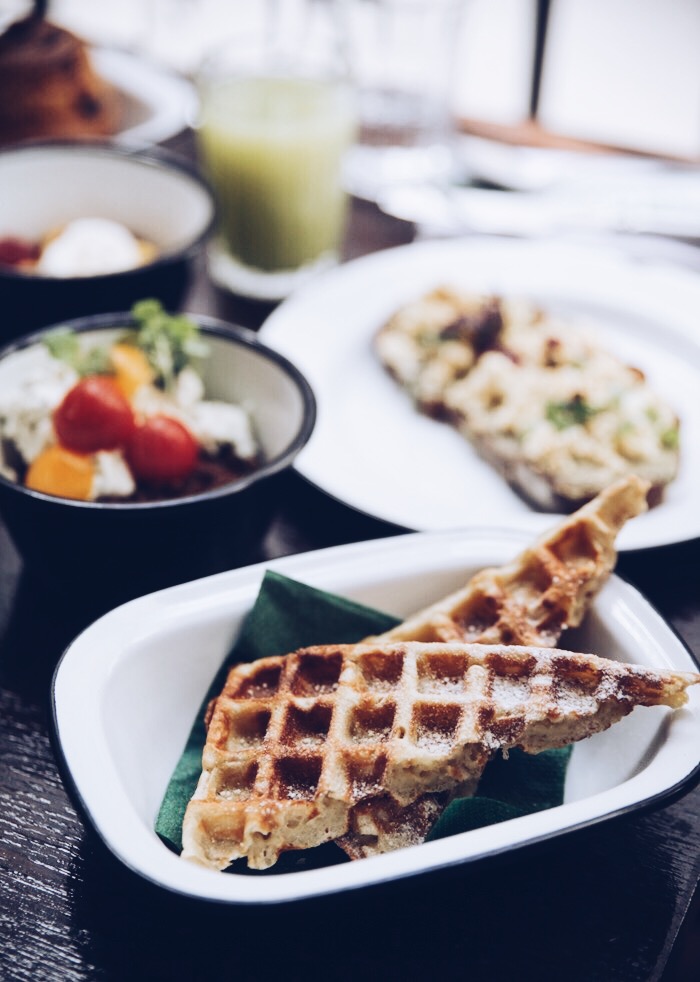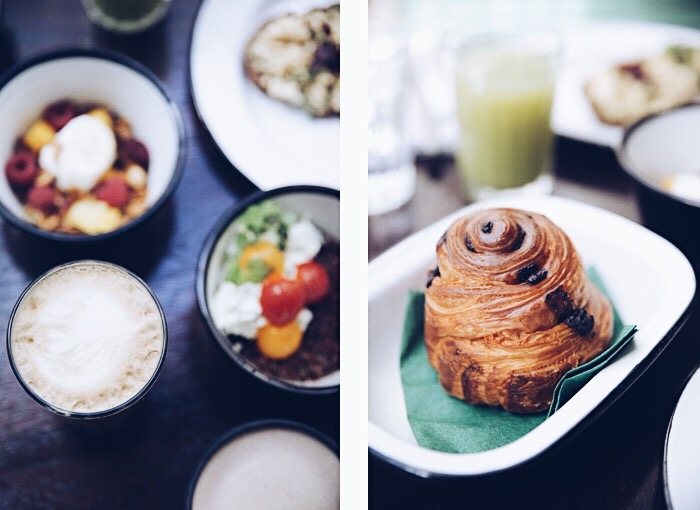 Waffles  & Chocolate croissant roll

The sweet touch remains the strong part of this place with this "1000 feuilles mouillettes" made of "caramelised crapotes" soak into this smooth vanilla praline and pecan nuts cream. Divinely good.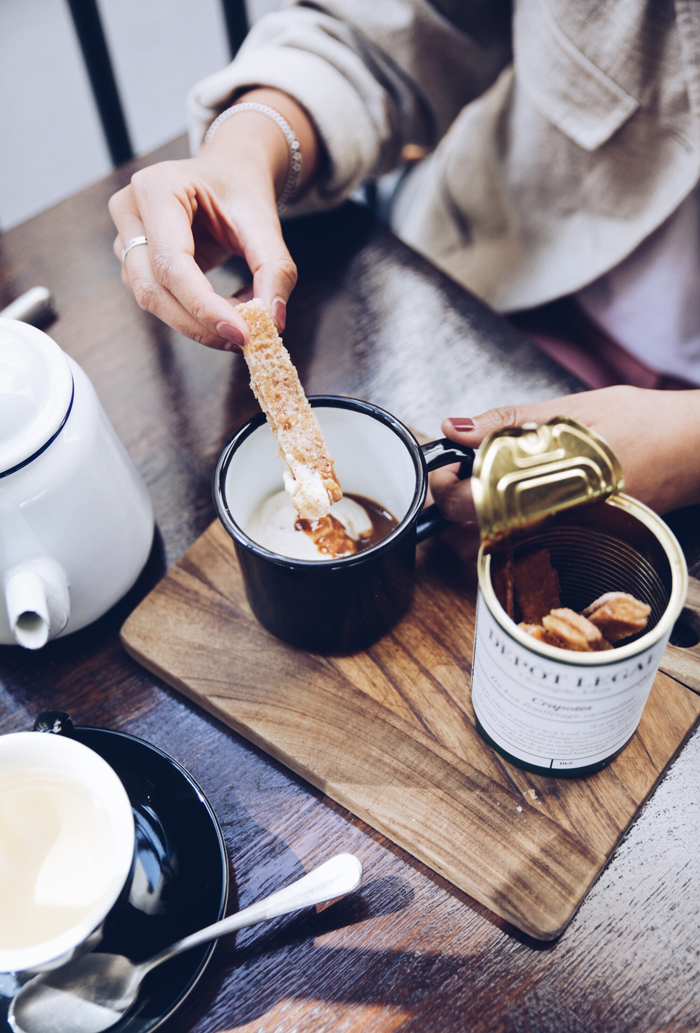 1000 feuilles mouillettes and caramelized crapotes
The yuzu and coco éclair defended itself quite fairly as well (yes I tasted the 2 desserts on these pictures (and IRL)… for the blog of course, hehe).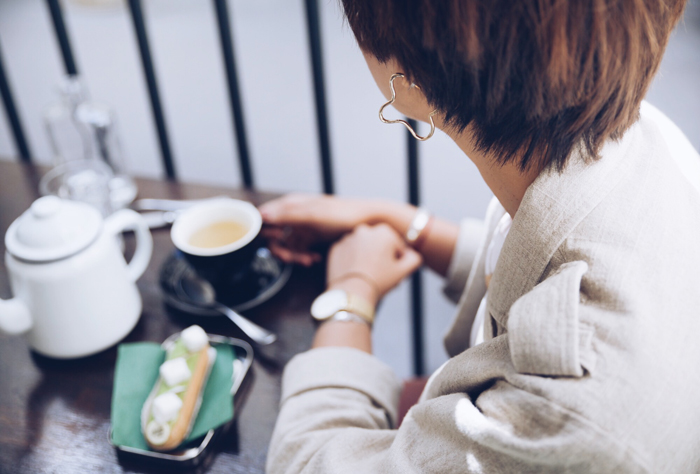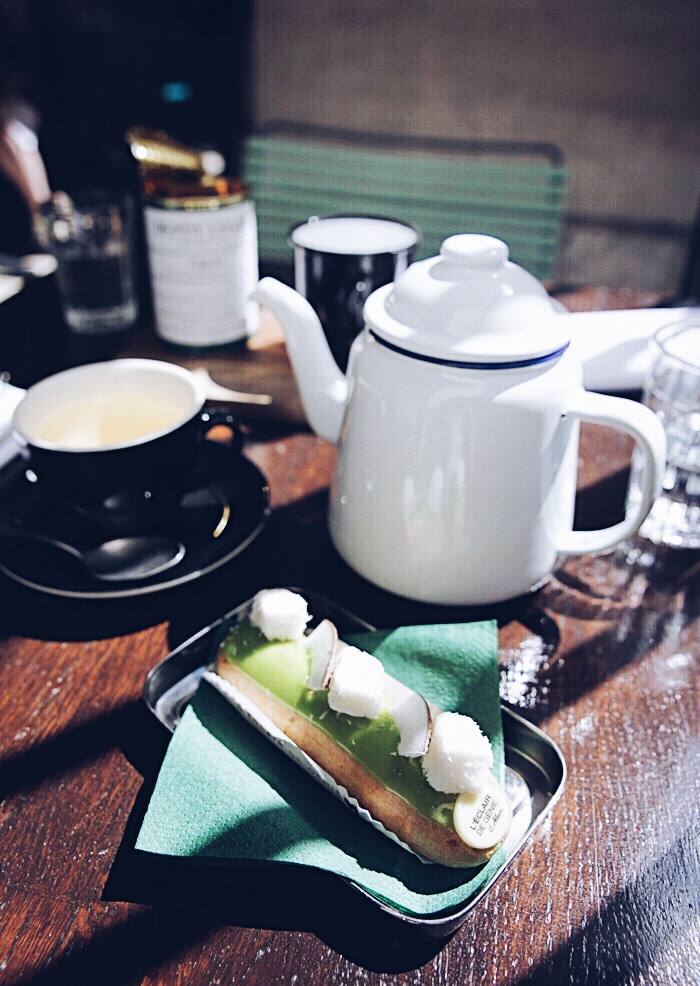 Yuzu coco Éclair

To sum up

This Dépôt légal by Christophe Adam is a beautiful discovery, which mixes freshness love and desserts perfectly prepared. I particularly enjoyed the brunch aspect and tapas at night but each moment of the day as its own charm and quality remains the same.
The menu is supposed to change along the seasons: so I will be very pleased to go again (… hoping the chocolate mousse and 1000 feuilles will still be available!). (English translation by Quiterie)

DÉPÔT LÉGAL
by Christophe Adam
2 rue Vivienne
75002 PARIS
(Métro Bourse)