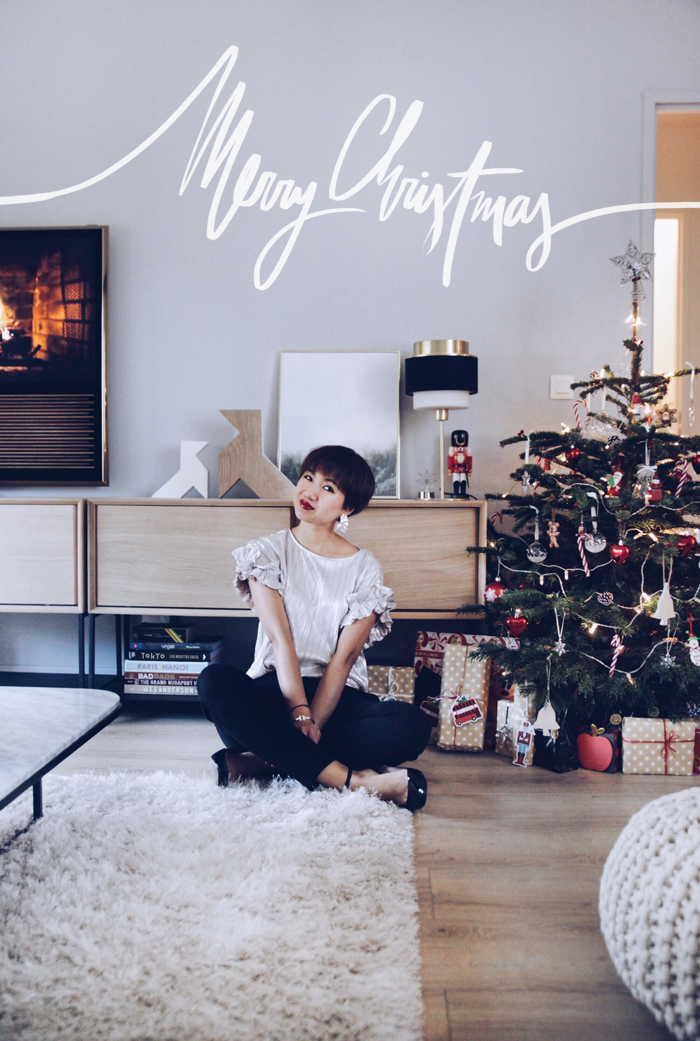 I am sorry that I haven't updated the blog much lately but this year I've decided to enjoy and relax during the festive period. I will most probably take a break between Christmas and New Year Eve (everything will depend on my other work projects) but you will be able to follow me on Instagram anyway.
However, I had to share with you a few news and especially about my living room and my Christmas tree we installed this weekend!
News about the living room
With all the work done in our apartment you can see that we changed all the layout, removed a lot of things and create a real dining area, which I will talk about more in details later.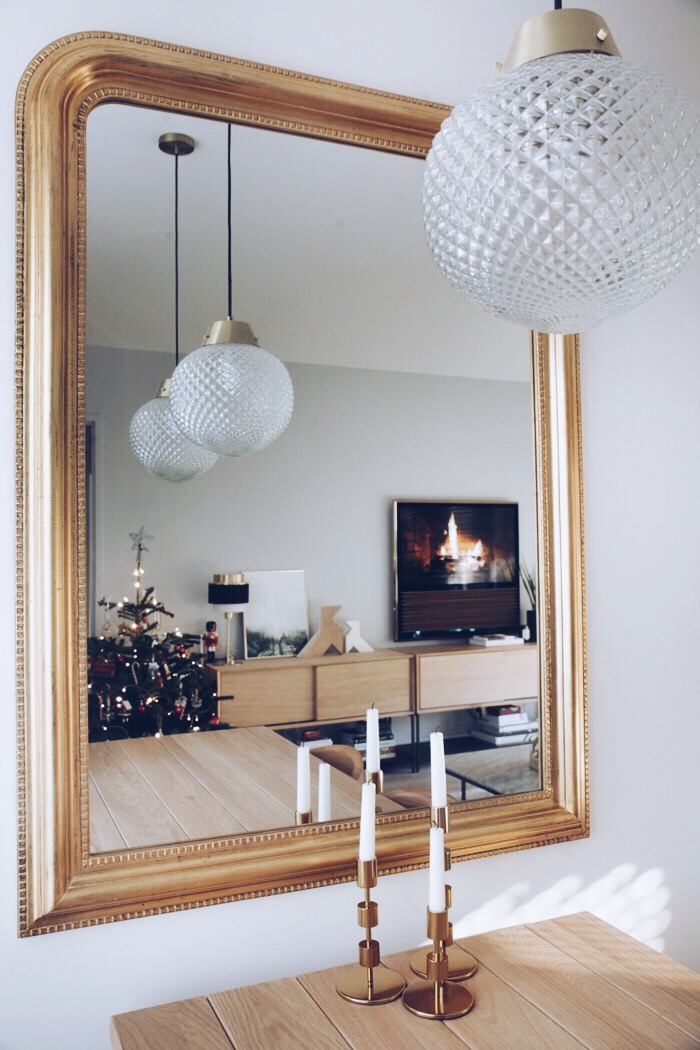 Mirror Maisons du Monde
Suspended lights La Redoute intérieurs x Maison Père
Candlestick Sarah Lavoine
Oak dinner table AM.PM
Today, here are only a few glances at our living room (= in front of and next to our couch). It only misses a some adjustments for the decoration but the biggest part is done! Finally!
My beautiful Christmas tree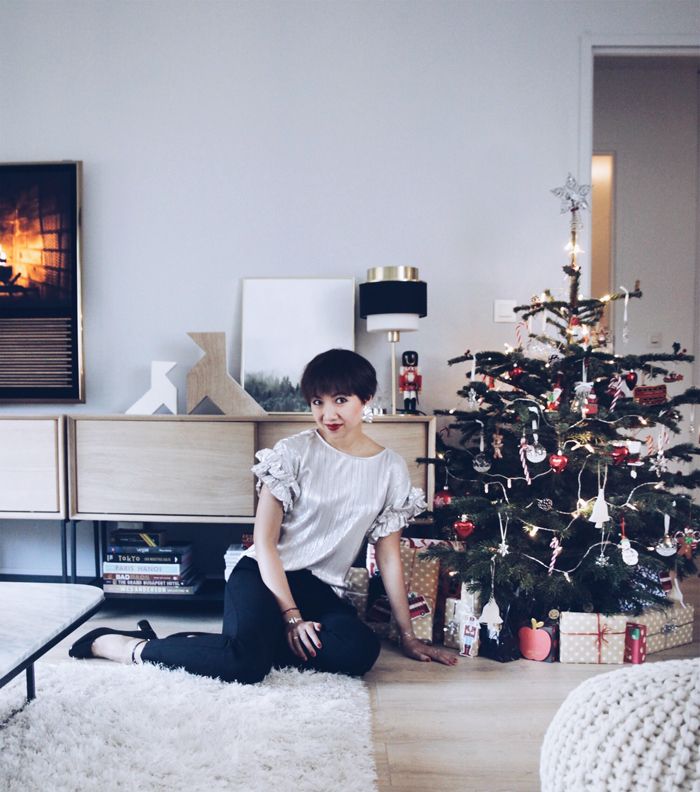 For this year, we chose a smaller tree compared to the previous years but with a similar decoration.
I might try to get new elements to hang but I've been actually quite busy to find curtain references or kitchen tap, so I haven't had much chance to find new Christmas decoration.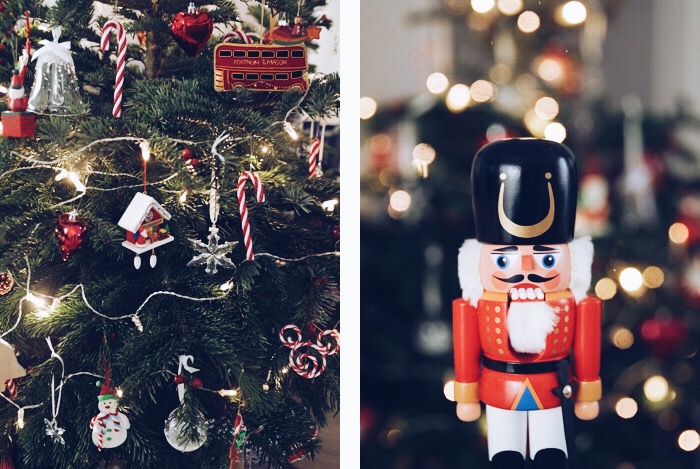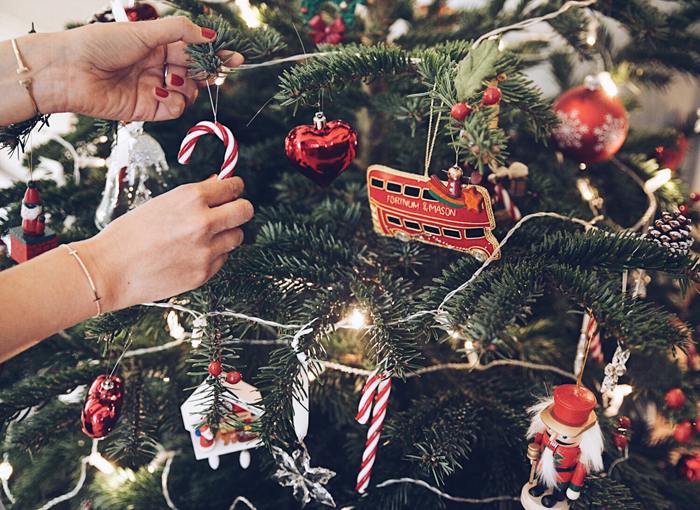 Decorations brought from Hambourg, de Tokyo and Ikea (less exotic though, haha)
Bracelets "Tiffany T" Tiffany & Co

I will probably add a seasonal bouquet on my dining table and/or a flowers wreath. My parents will arrive at the end of the week (= pressure !), I need to fine tune everything!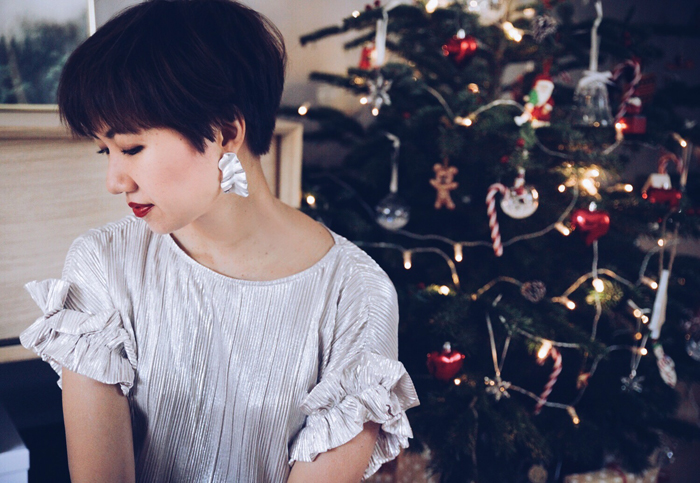 Earrings Mango
Ruffle top Mademoiselle R
Our early Christmas present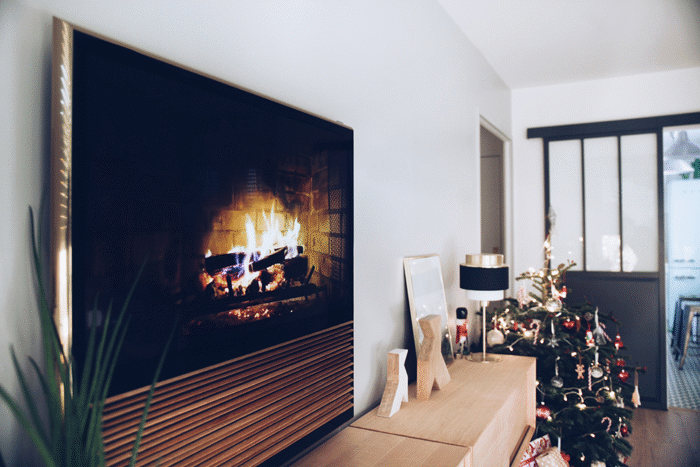 "Beovision 14" TV Bang & Olufsen
Lamp Sarah Lavoine pour La Redoute
What a pleasure to finally be able to see the end of this work started in August and to enjoy the cozy spirit of holiday season! And especially because my SO and I got our Christmas gift a bit earlier: a new TV we had dreamt about for many years.
Indeed, we got the previous one more than 10 years ago (plasma screen= not on sales anymore nowadays) and it had really started to get old.
Therefore we decided to purchase a qualitative one, so it could last long, offer a good image, perfect sound and nice design. We went to quite a few shops and there was always something missing.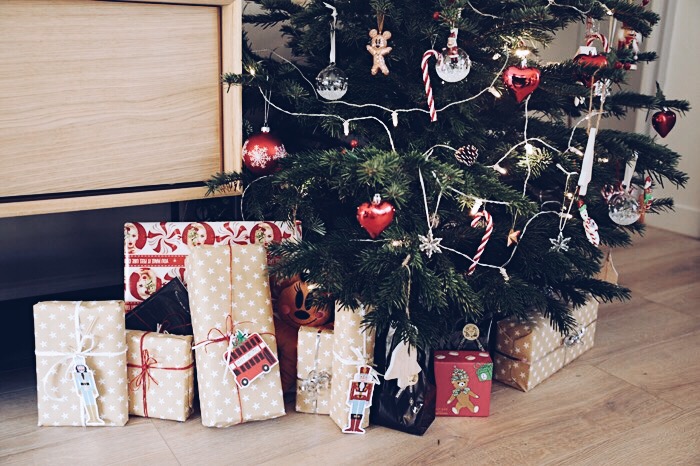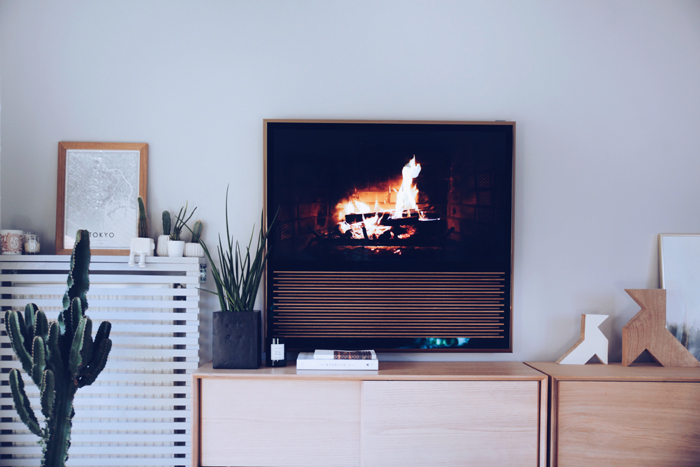 "Beovision 14" TV Bang & Olufsen
Sideboards"Mambo" AM.PM (-20%)
Cactus pot Madriguera workshop
The only one that gathered all our – picky – requirements (let's admit it) is this one : perfect timeless design, with golden frame and wooden details, it goes perfectly with our interior and offers high standing quality.
I was already very happy about my portable bluetooth speaker from the same brand, which I received from my S.O from Christmas 2 years ago. As for now, our new TV has kept all the promises.
I will give you more long term feedbacks. I know it's an investment, but it guarantees warm nights by the fireside.. in Ultra HD! (English translation by Quiterie)
---
My Outfit
Ruffle top Mademoiselle R
Pants Acne studios (already seen here)
Shoes Repetto (already seen here)
Bracelets Tiffany&Co
Earrings Mango (already seen here)
Eyebrow crayon Brow Drama Pomade « Châtain » Maybelline NY
Lipstick Lip Paint Lacquer "105 Red fiction" L'Oréal Paris
« Lash Lift Nutrition intense » Eyelash treatment Les cils de Marie