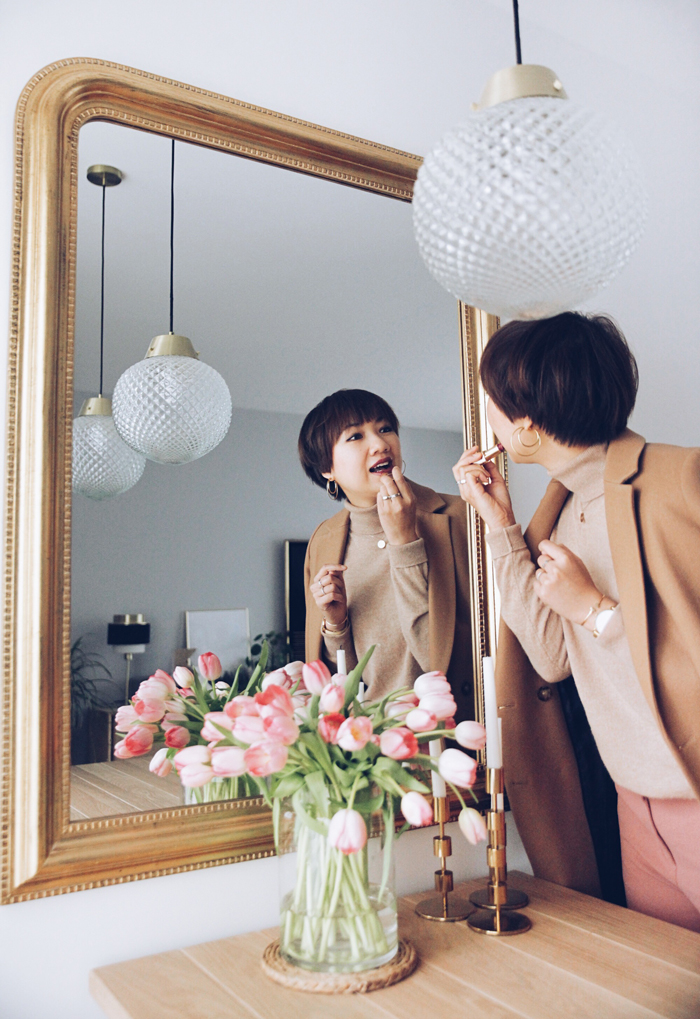 This gloomy Parisian weather doesn't make things easy to update a fashion blog. Therefore I need to adapt my photoshoot and take pictures inside.
Today, here is an outfit I really wore outside (yes, I promise you, but with an umbrella) as I was fed up of the lack of brightness these past few months.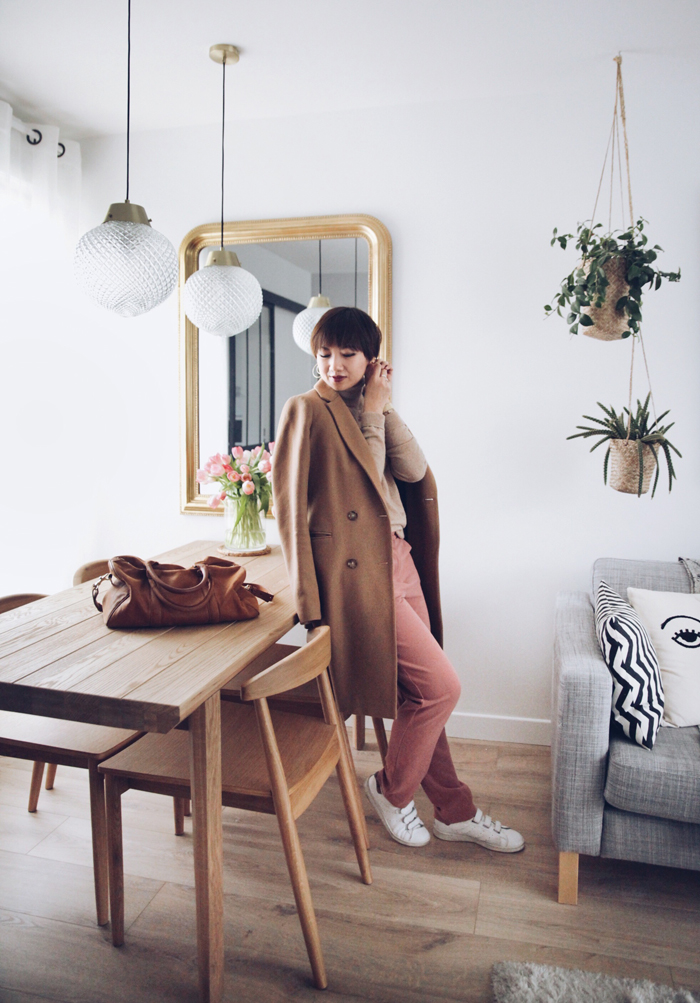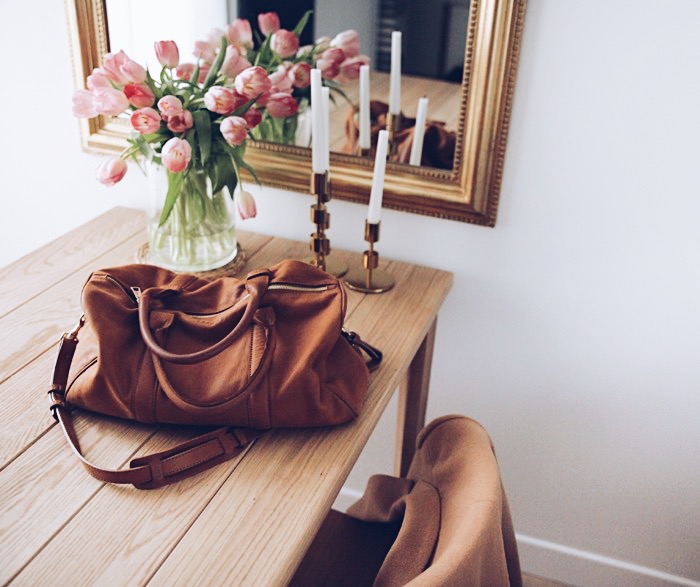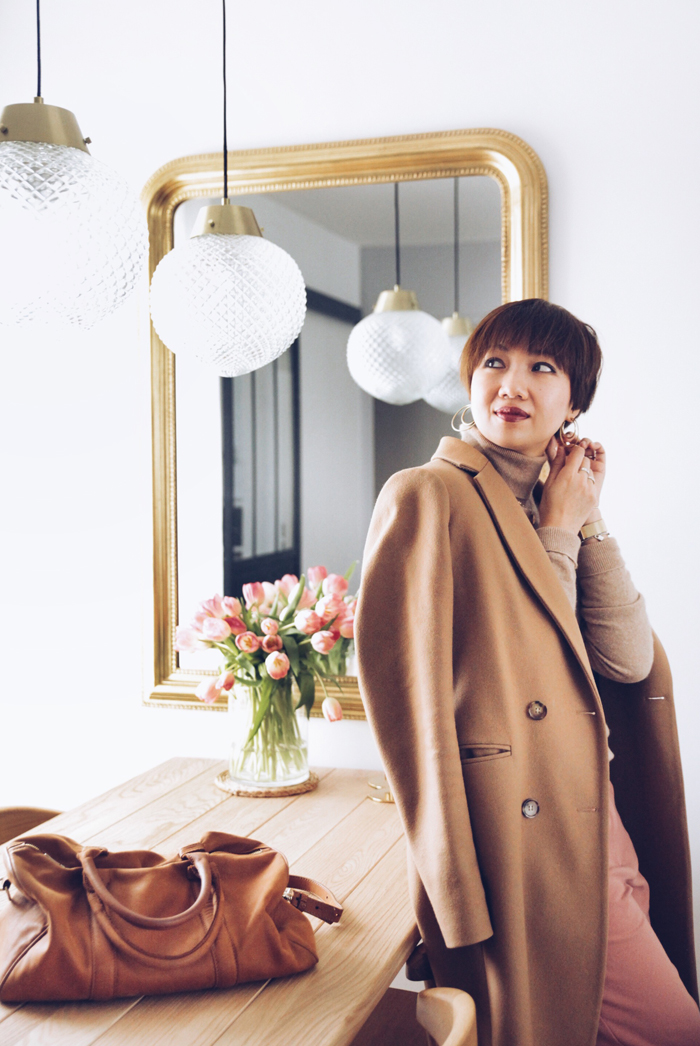 So I chose a summer pants (the fabric is thick enough to be worn during winter) and I tried to add up touches of pink/beige to bring some energy and sweetness to this austere and depressing world.
Once again, this outfit is only made of "old" stuffs apart from the earrings with a crescent moon shape ("Moon prism power make up !"). Have a great week with I hope a little bit of sun. (English translation by Quiterie)