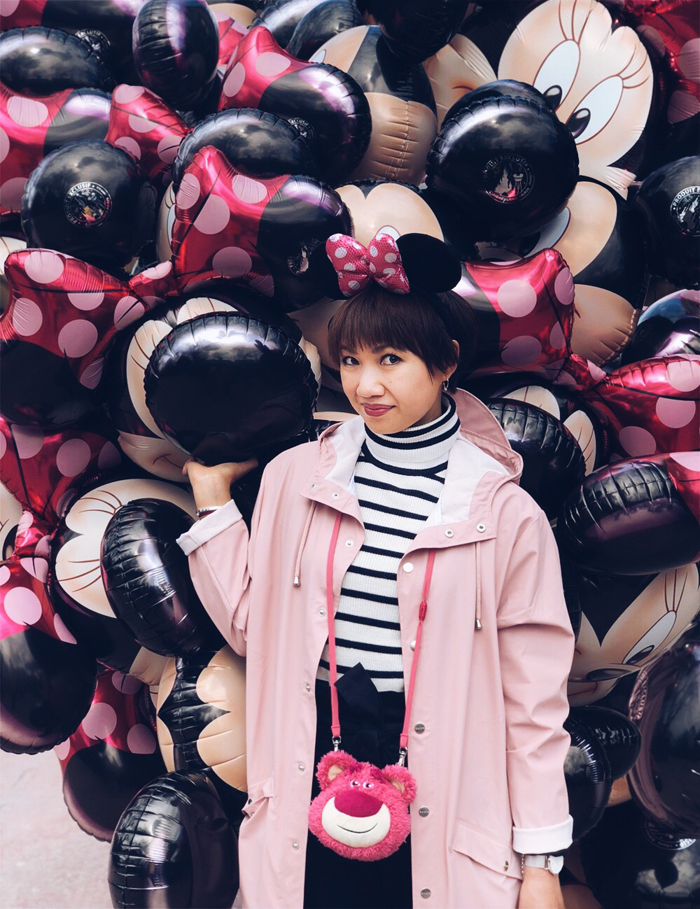 Let's start a new episode of Five Senses to discover what delighted my senses lately.
SMELL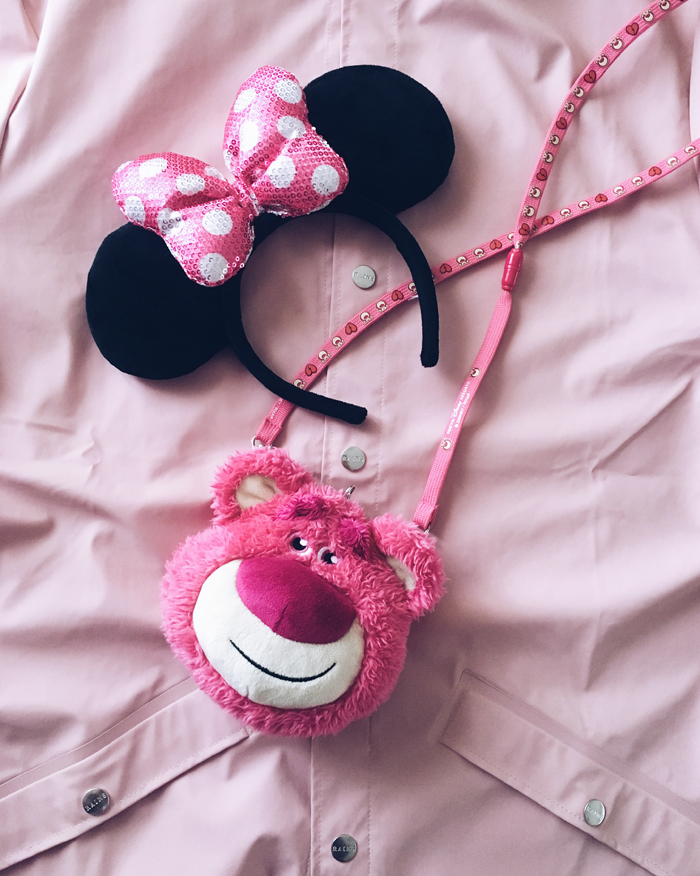 Raincoat Rains (already seen here)
Lotso bag Tokyo DisneySea
Minnie ears Tokyo Disneysea
For those who don't know Lotso, my favorite character from Disney/Pixar, you might not understand the link between this outfit and the smell… but it's actually easy! Because the evil bear from Toy Story smells like strawberry!
I brought back this small bag from Tokyo DisneySea (as well as these pink and sparkling Minnie ears) and I didn't hesitate to wear the colors of Lotso during the week at Disneyland Paris.
The occasion to wear once again my pink rain coat you already saw here. Unfortunately, my bag doesn't smell strawberry (unlike the cuddle toy!) but the scent of popcorn and other yummy things the park could provide!
TOUCH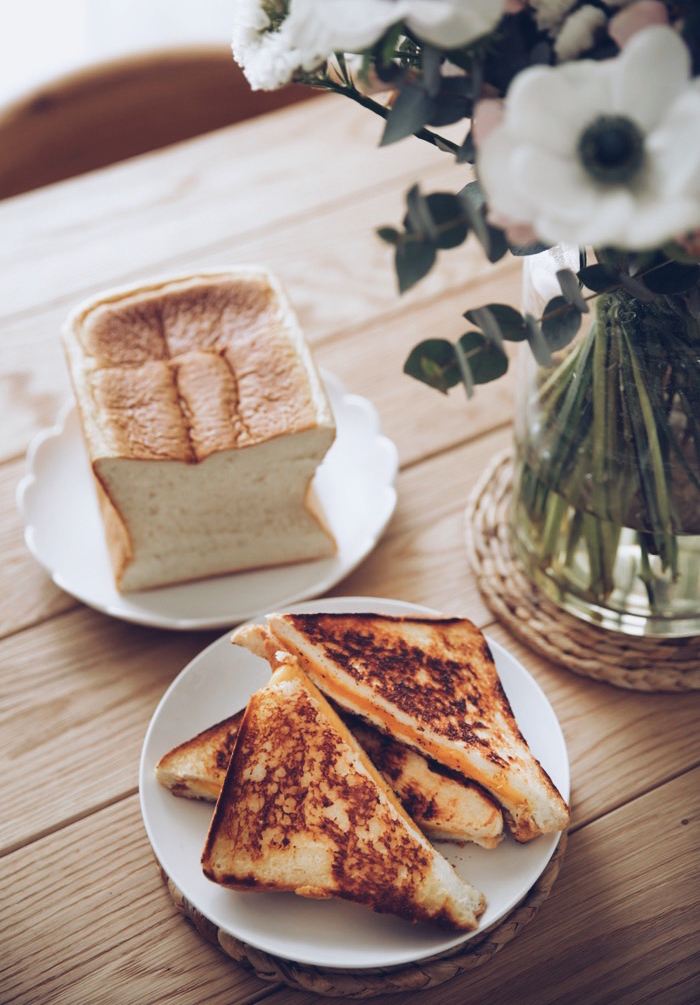 During my winter trip in Japan, you followed my Instastories and advised me (thanks Angie!) to try out the white bread from Hokkaido because I was there: extremely soft and subtle taste… Really Japanese know how to do things!
Back to Paris, on the way to the bakery "Carré Pain de mie" located in Rambuteau street and specialized in white bread made with flour from Hokkaido. The owner Michie Hasegawa is actually Japanese.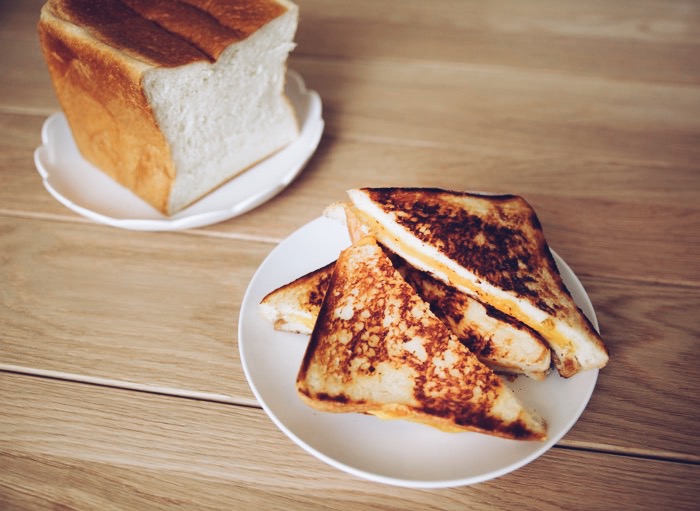 Plates Wear Lemonade x Monoprix & Habitat
Trivet Serax
Wooden table AM.PM

So I went there last weekend to choose the  "Motchi motchi Sattori"  Japanese white bread (they also have more 'occidental' ones : the "Sakkuri") and I was not disappointed at all. The price is more expensive than ones from supermarket (€8) but the softness and sweetness worth it.
It's perfect to enjoy it plain but I also tried to toast it with a pan and added cheddar (easy for this recipe). The following day, I decided to make 'croque-monsieur' and it was delicious!
I will definitely go back to this bakery to try their sandwiches with pork in breadcrumbs, they looked very promising.
SIGHT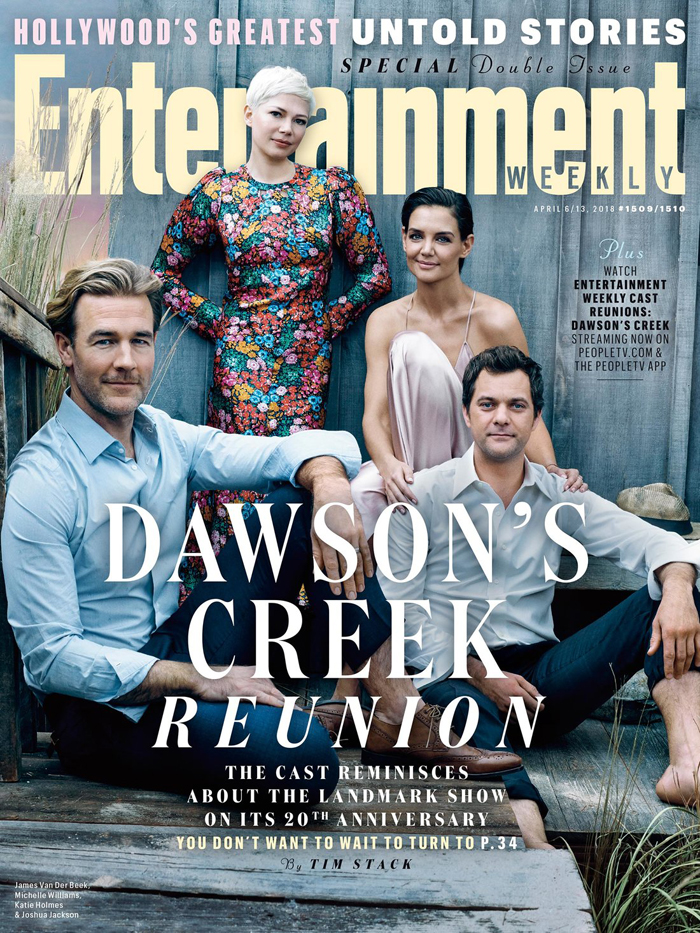 Two weeks ago, my heart of starry-eyed girl was fulfilled by this "Dawson's creek" meet up organized by the Entertainment Weekly magazine: all the actors from my favorite tv show reunited after 20 years!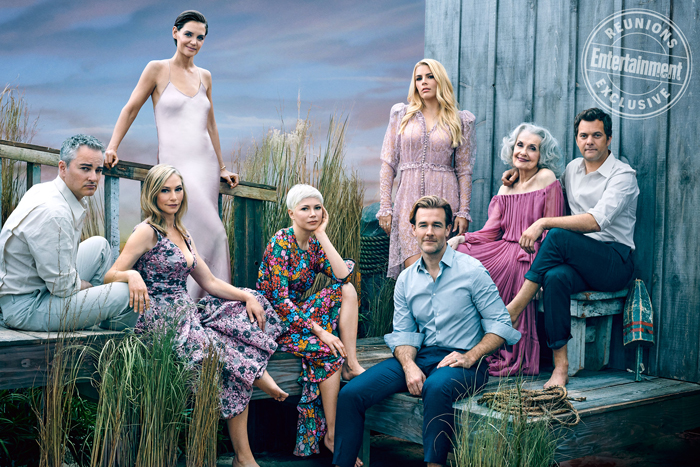 They got old (except Busy Phillips who didn't changed much and Michelle Williams who, in my opinion, really looks better with the time) but what an emotional moment to see them posing and chatting all together, and to be present during this video interview!
I loved so much the warm hug between Jen and Jack, the jokes of Dawson alias James van der Beek (which is much funnier in the real life compared to his character at that time!) and Pacey (Joshua Jackson) still himself, full of charm!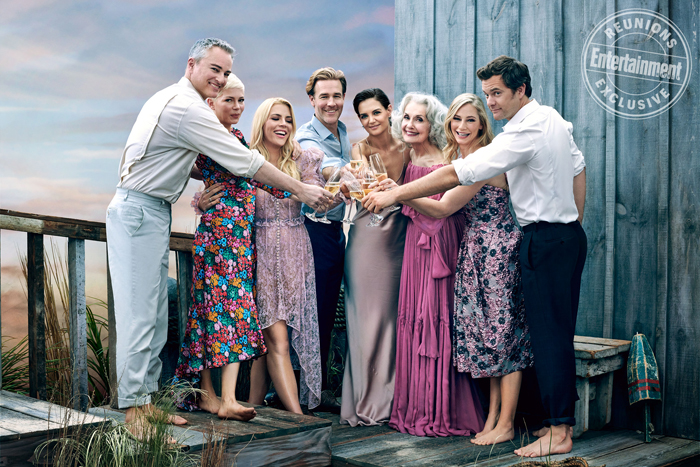 Photos credits : Mark Hom for Entertainment Weekly
What a shame they didn't invite Dawson's parents to this reunion, because they also had a big part in this tv show! Now, I feel like I want to watch again the 6 seasons (I'm already season 2!).
As I was saying in these articles here and here, some people don't really understand my passion but I think (even more with original voices, because french voice version was sometimes censored and a bit silly) this tv show knew how to talk about teenagers, without detour, and with a sensitivity but still straight to the point and a quite realistic scenario.
Even after 20 years it's still quite relevant (maybe a bit outmoded in terms of cloths but scarcely!).
HEARING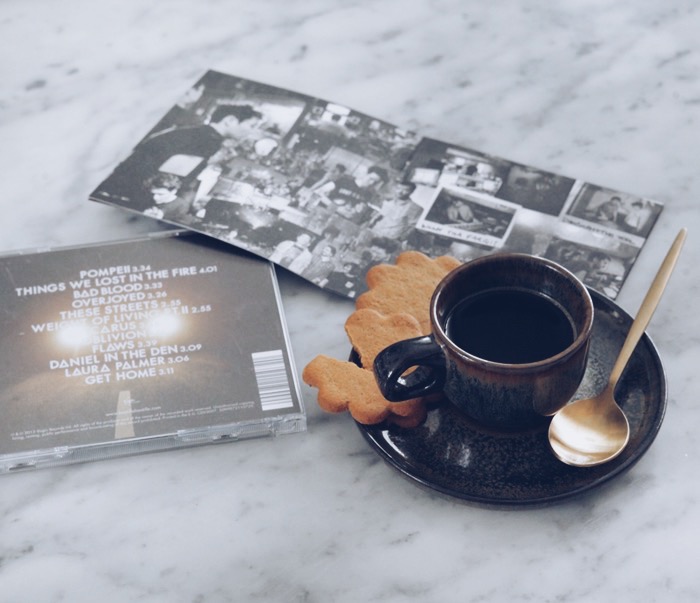 Coffee cup Serax
CD Album " Bad Blood" by Bastille
Golden spoon AM.PM

For the past 5 years, I'm still a huge fan of Bastille. I already attended 3 (or 4?) live performances and even got the chance to meet them backstage, totally randomly during a festival, here in 2013. On top of being talented, they are vey nice and I convinced them to pronounce a love declaration in French. But it's not the point of today's few words.
The band i currently doing a Tour in UK, for a new orchestration and genuine version of their songs, along with violons, pianos and chorals.
Unfortunately they didn't plan to cross The Channel so we can enjoy the show too: so I'm dreaming about a "Reorchestrated Tour" album to be on sale after.
In the meantime, I'm comforting myself with YouTube and a few musical extracts, quickly recorded but we can give a quick glance at their performance. This video from 2017 in the Capitol studio shows the emotional potential of a more authentic orchestrated version. I'm melting.
TASTE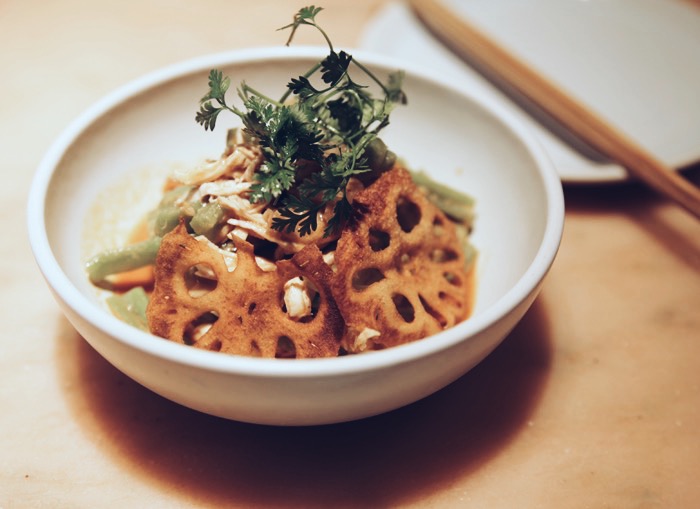 Platycodons shoots with sesame sour cream at la Taverne de Zhao

If you follow my social media channels, you may have seen this video shoot at Hereyoua.re in order to try out 6 asian addresses in Paris (5 restaurants and 1 tea room).
If you haven't seen it yet, here is the result of our yummy marathon. It was extremely cold that day, and I hadn't fully recovered from the flu but I really enjoyed and had fun with Julien and Sydney (behind the camera).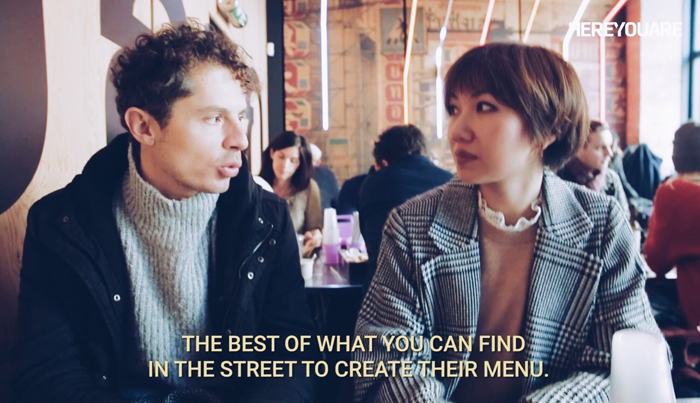 We filmed all the sequences during one afternoon (yes I know, we have large appetites!) and I must admit that I didn't have dinner at night, just a cup of green tea. But it was so nice to pretend to be food testers!)
So here are the 6 places by order of preference: Sanukiya, Pontochoux, Happa Teï, Umami Matcha Café, Bangkok street food, La taverne de Zhao.
The Chinese restaurant is the last one because I had the occasion to go back again after the shooting and that day apart from the platycodons shoots with sesame sour cream, nothing very exceptional (but still OK).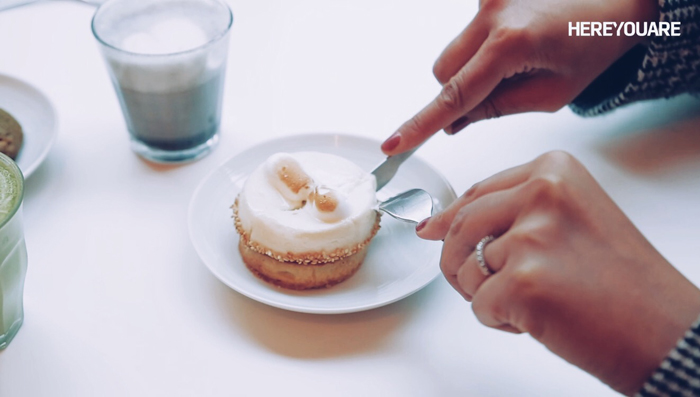 Yuzu tart from Umami matcha Café
As per the Umami matcha café, I also went back and the matcha cheese cake is good without being exceptional. The yuzu tart is really the best at this place.
Sanukiya (its udons and its agedashi tofu) and Pontochoux both deserve the top of the ranking in term of taste. Let me know your thought if you decide to try it too! (English translation by Quiterie)