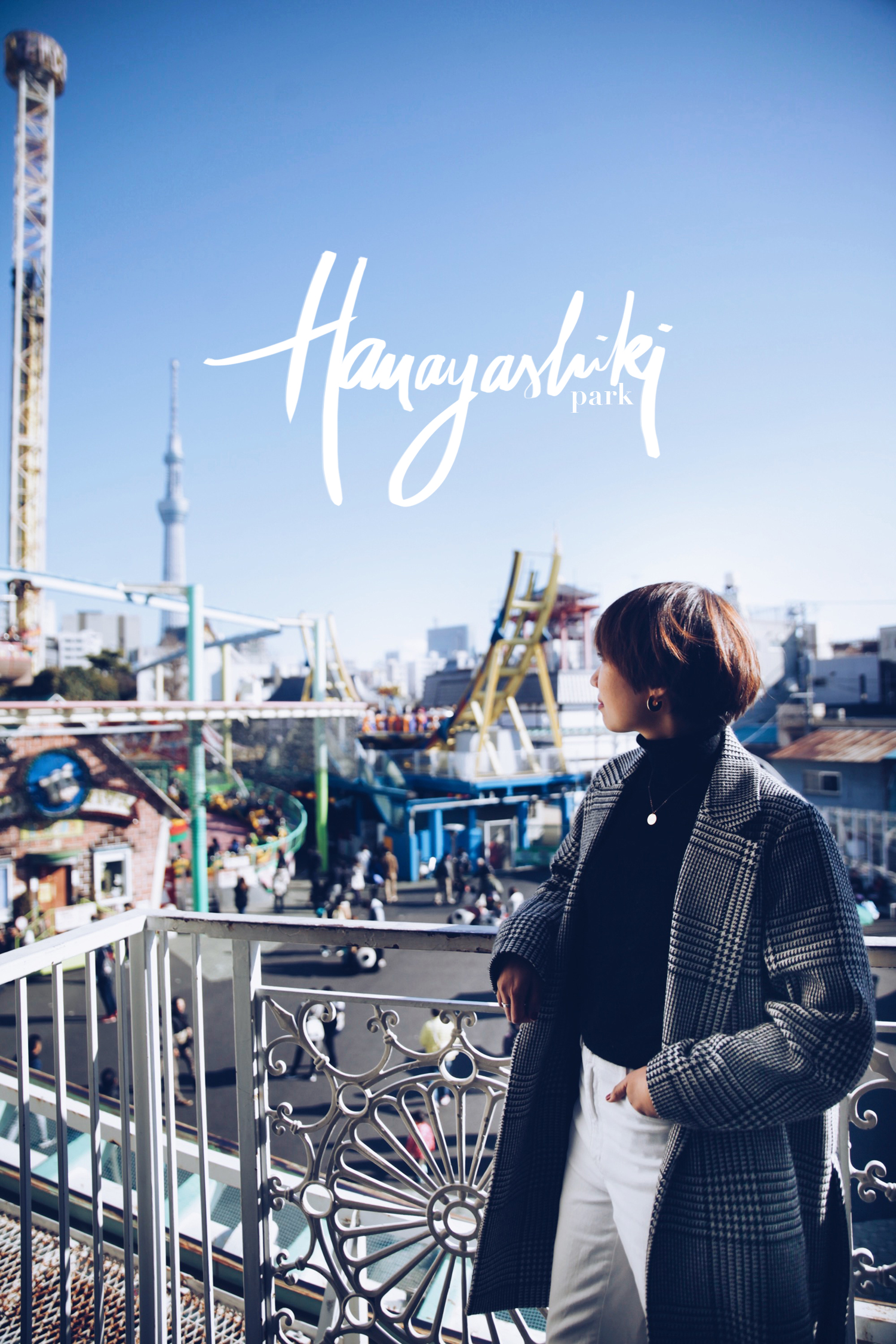 Let's continue our Japanese trip to Tokyo and the neighborhood of Asakusa, as I want to tell you about this amusement park hidden behind the Senso-ji temple. Nothing compared to the size of Tokyo Disneyland, but it still has a lot of charm, such as it was coming from another time.
Amusement park lovers, you may enjoy this totally vintage place. We decided to spend quite some time during the day and loved it. So here are a few informations to enjoy this "back to childhood" day.
The oldest amusement park in Japan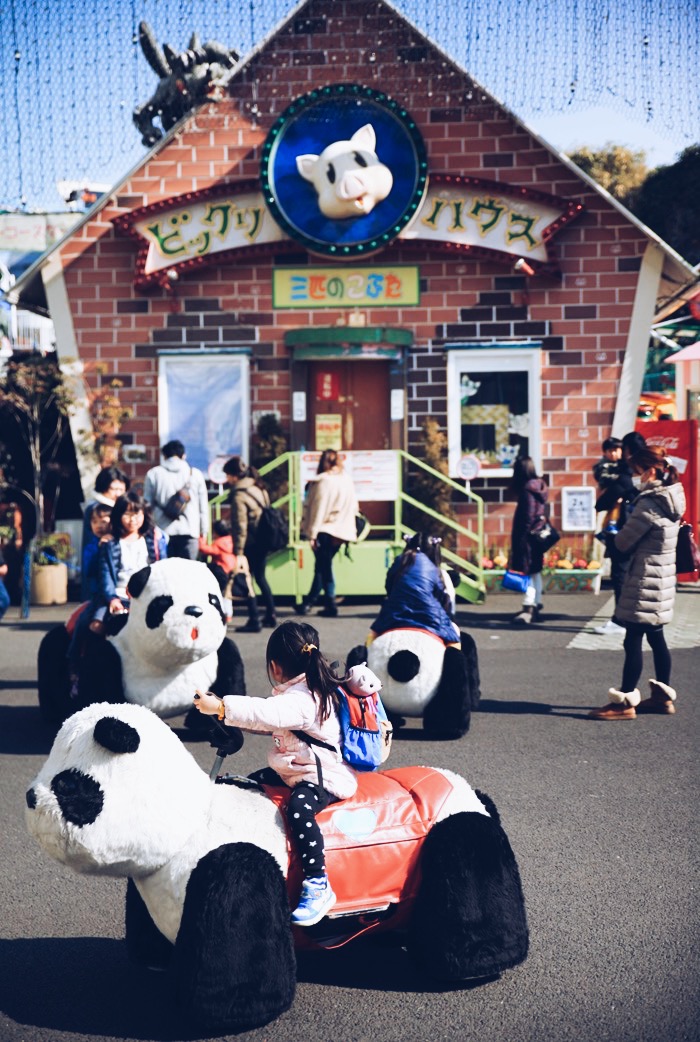 Pandas in front of the "House of surprises" attraction

The Hanayashiki Park was created in 1853. Originally a botanical park, it has changed over the year from a zoo to become what it is now.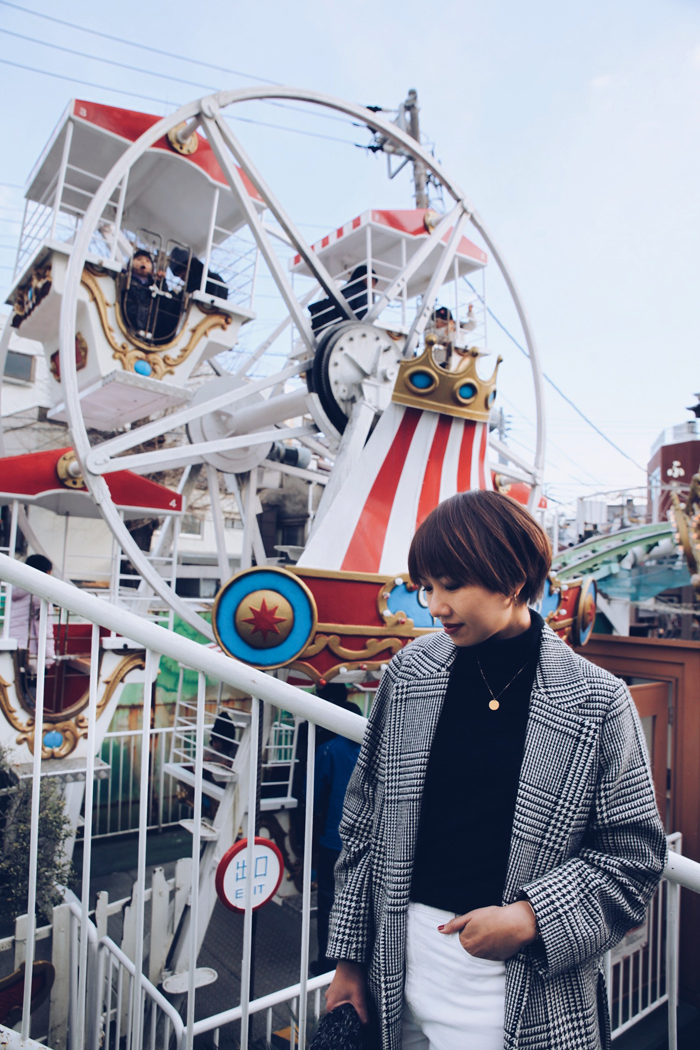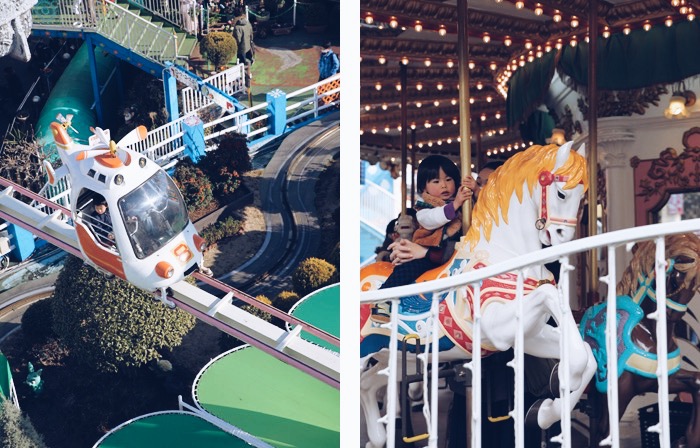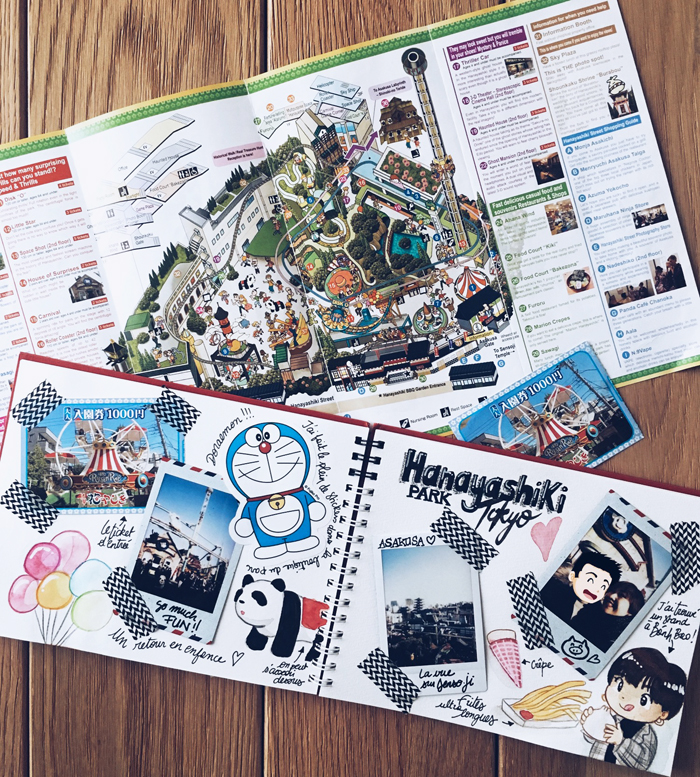 Some might find the decoration a bit tacky… but it's actually what makes its charm: an outdated and colorful touch which honor the childhood and its small pieces of happiness.
The entrance ticket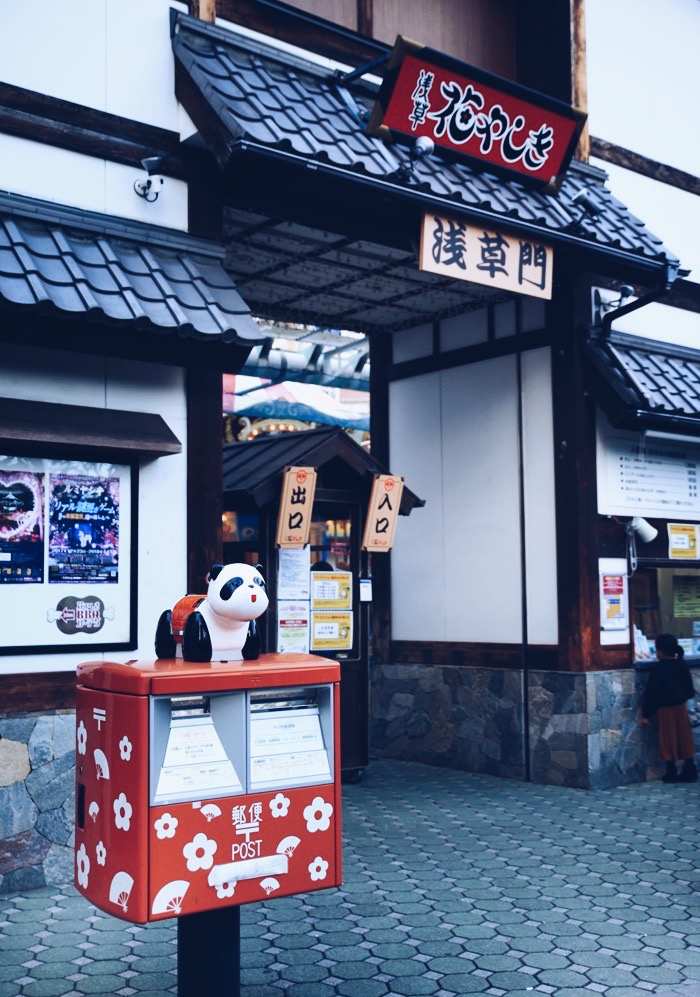 Opening and closing times change pretty much everyday but overall it's open from 10:00am to 6:00pm. If you want to try all the attractions it might be smart to spend the day but the most important is to take your time. It's mostly the ambiance that is particularly nice.
You need to pay an entrance ticket (1000¥ for adults and 500¥ for kids) then, inside, you need to buy tickets to access the attractions.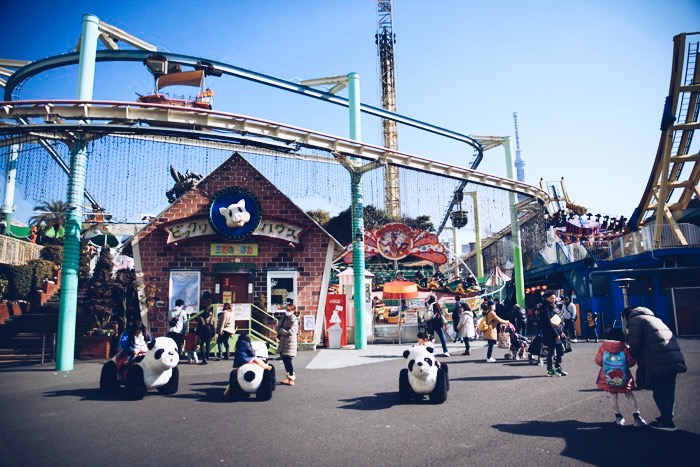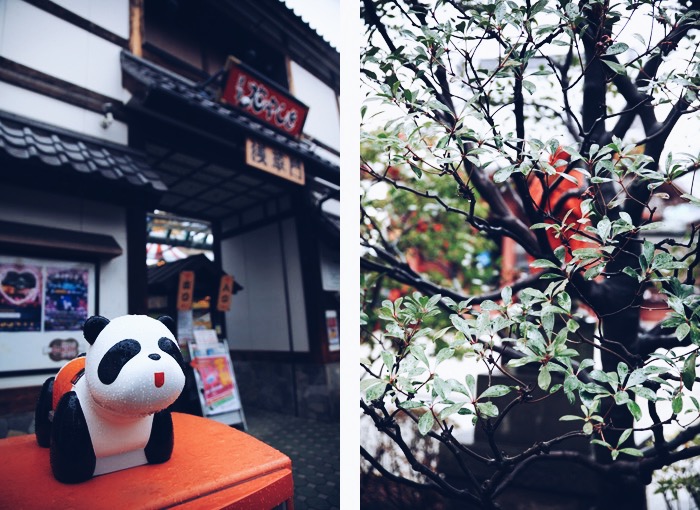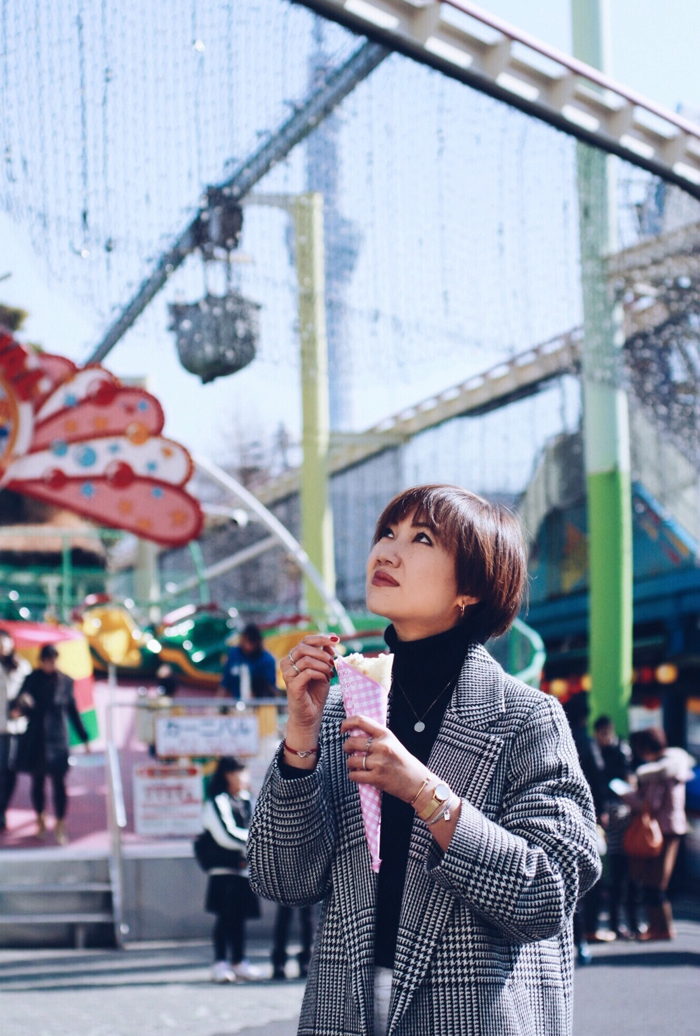 A book of 11 tickets cost 1000¥ and the unlimited one cost 2300¥ per person, knowing that one attraction usually requires in average 2 to 5 tickets. Do the math!
We purchased two books of 11 tickets and we were able to do what we wanted, especially as a lot of rides are made for young kids.
The Attractions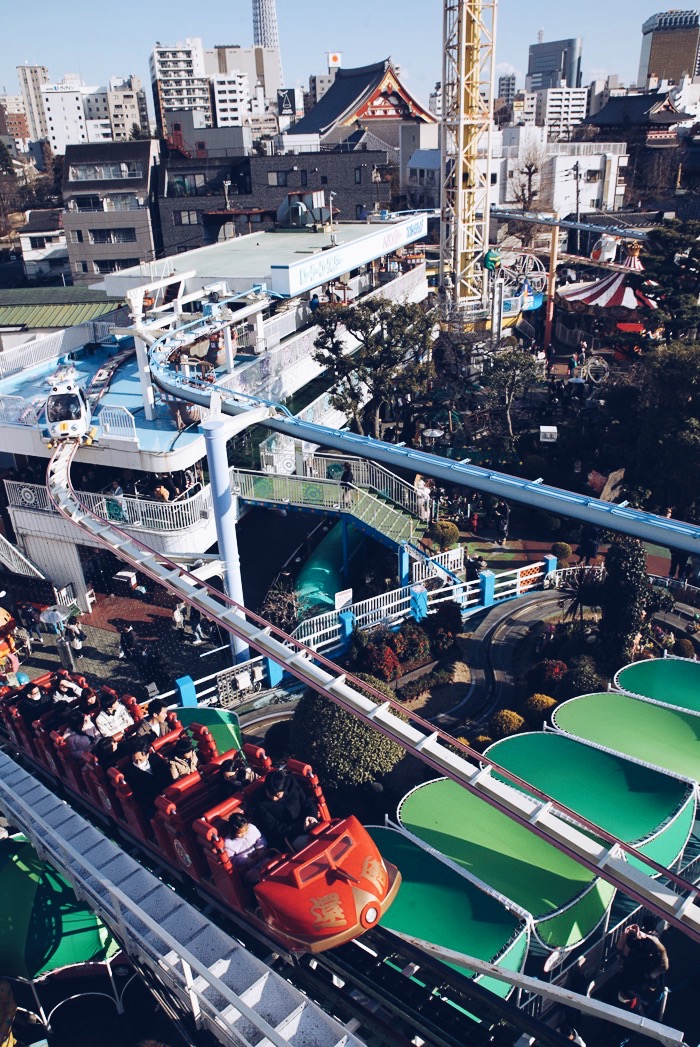 The "roller coaster"
We didn't try out everything but I think we did the essentials. Do not look for attractions that will take your breath away in this park: everything is old style and relatively artisanal.
There are some crazy rides (such as the Space Shot where your drop from the top of a tower, the Disk-O which turns and goes back and forth on a rail or Little Star which rotates around an axis and itself = I skipped these ones as I can't stand these kind of "pleasures") but overall everything is smooth.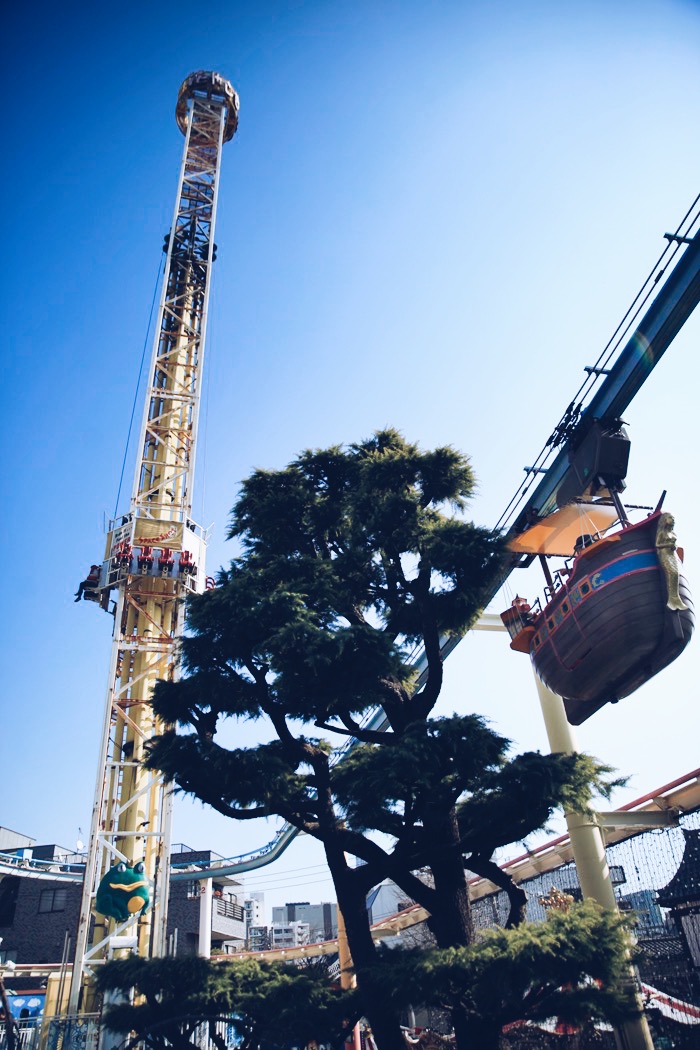 Will you dare the Little Star or the Space shot ride ? (…For my part,  I prefer the boatride)
House of surprises : an old-fashion attraction, which I won't detail much as the fun comes from the surprises inside (teasing time!)
Thriller Car : also old-fashion ghost train. I was so scared that someone could quietly come out in the dark that I screamed the whole time, but actually the Japanese didn't hire anyone to do so.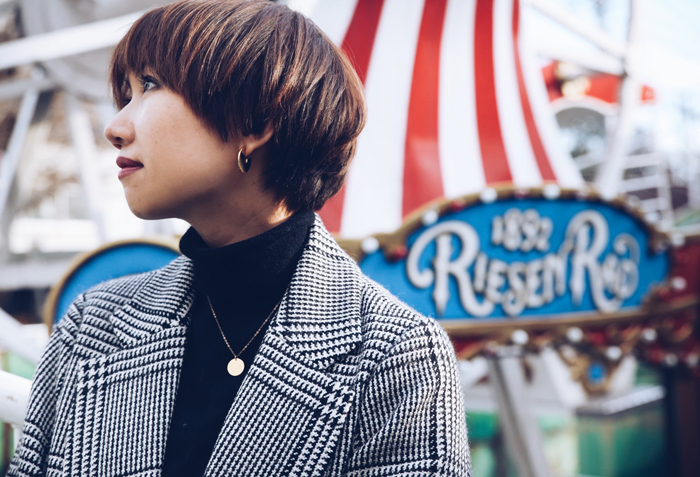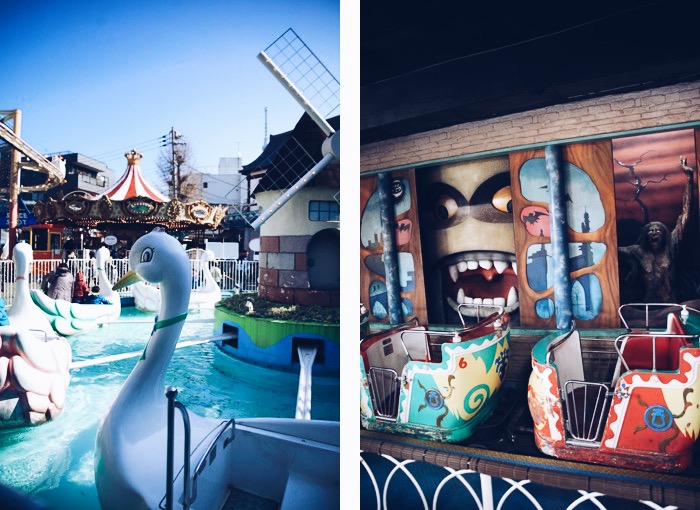 Scary things are just one step away from recklessness !
Roller Coaster : a "beginner" ride to go around the park: no thrill but still fun.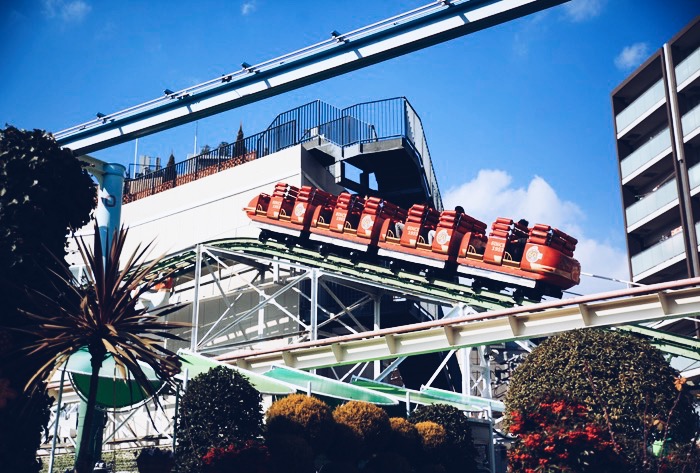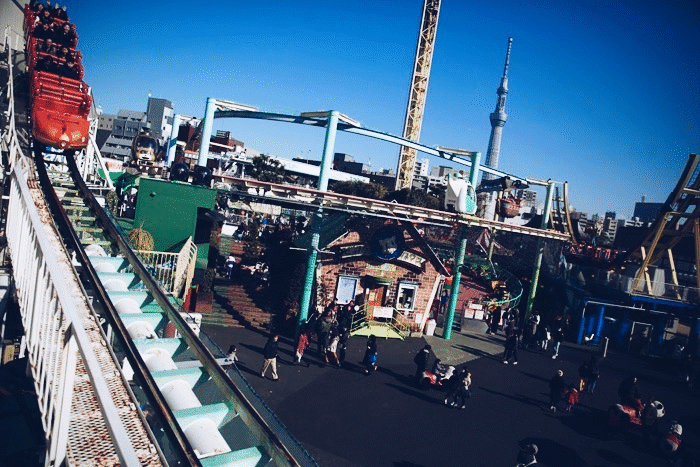 Carnival : The ride looking like a caterpillar (only my SO tried it as we only had 2 tickets left)
Game Plaza : arcade game where we spent quite some time. Here you must directly pay at the machine.
Hammer to smash beavers coming out of a hole, musical drum, basket ball: nothing very spectacular but if you are easily entertained, it might keep you busy for a while.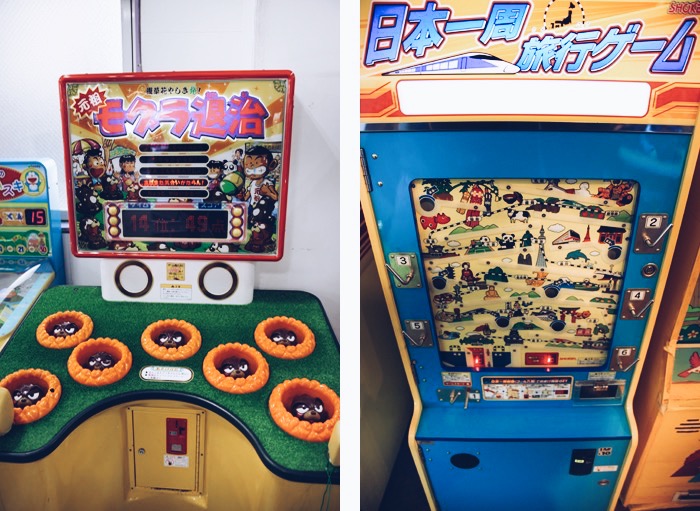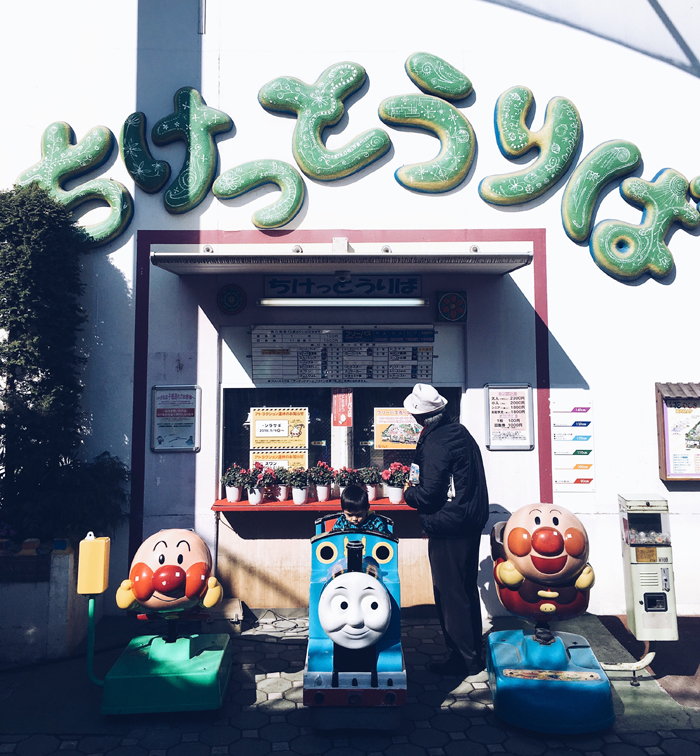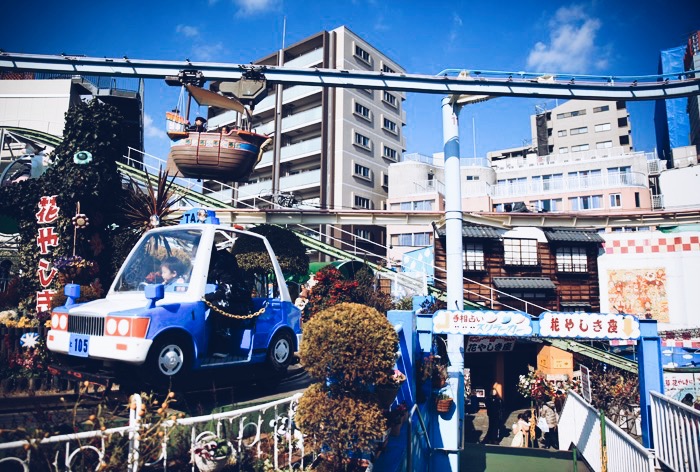 There are other attractions which may be only for Japanese speakers (such as a a haunted house and a haunted mansion which apparently require an audio headset) and the rest is really made for kids. You just need to choose!
Funfair food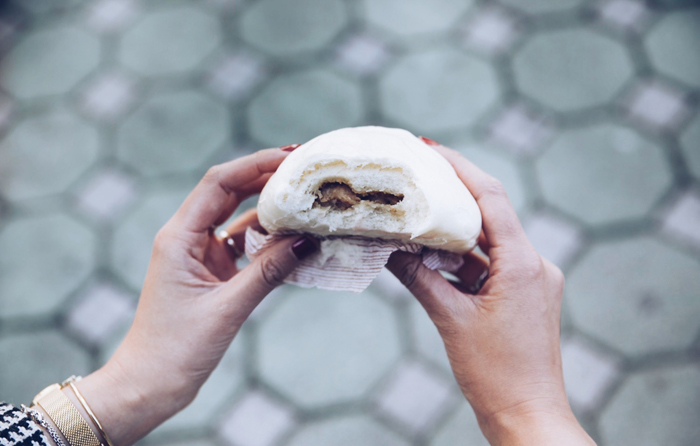 Hot bánh bao !
The funfair food stands are always part of the childhood things we love.
On the list in this park, the classical cotton candies, popcorns, crepes but also a few Asian alternatives such as ramen and takoyaki (at the Kiki and Bakezona food court). I even found Bánh Bao ("nikkuman" in Japanese) so I was happy!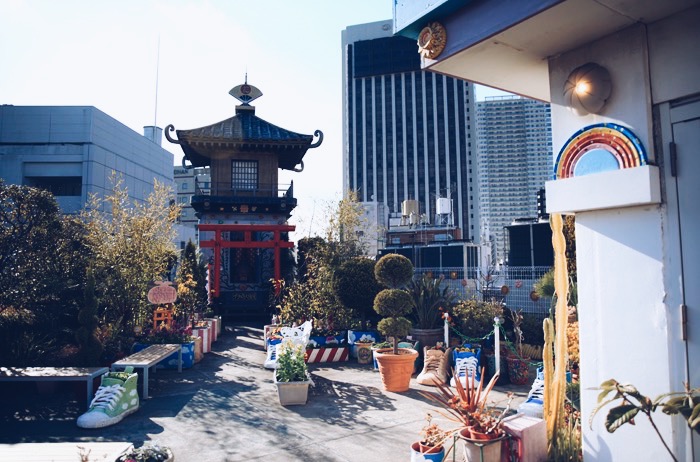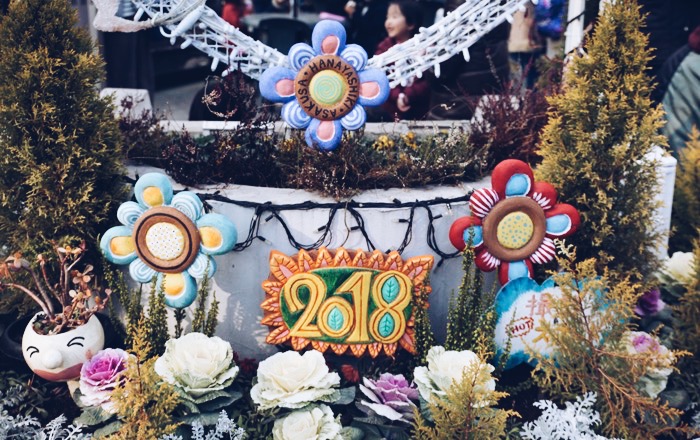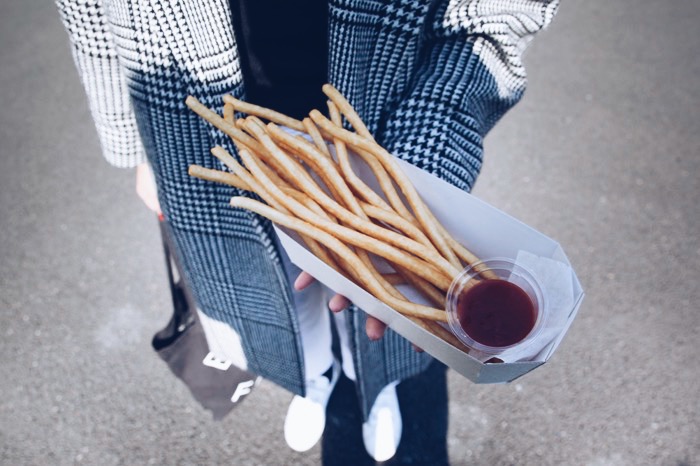 French fries from Fukushima 😉
There is also a restaurant named Furoru upstairs, famous for its potatoes (I didn't have time to try but let me know!). A lot of other food stands around the park so you shouldn't be hungry… especially with these giant French fries!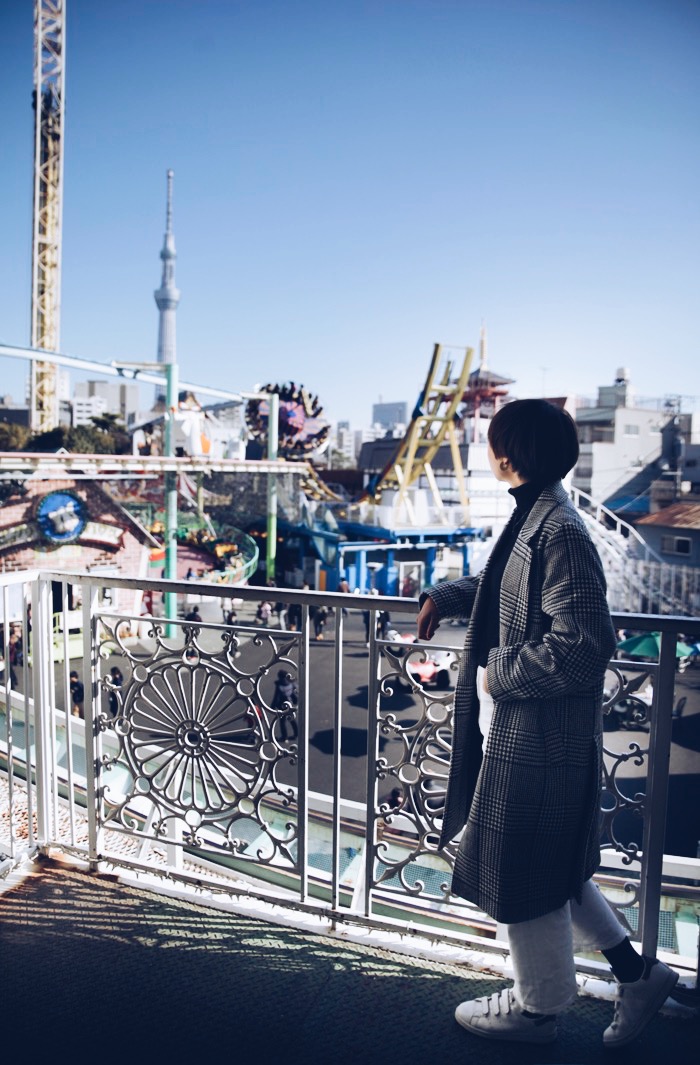 I hope you may want to try visiting this amusement park a bit hidden in the streets of Asakusa after reading this article.
Anyway, the strong point of this park is also the souvenir shop at the exit, which is full of small treasures such as Magical girls for the nostalgic ones like me (Creamy Mami, Pastel Yumi, Magical Emi…). You can't say I didn't warn you! (English translation by Quiterie)