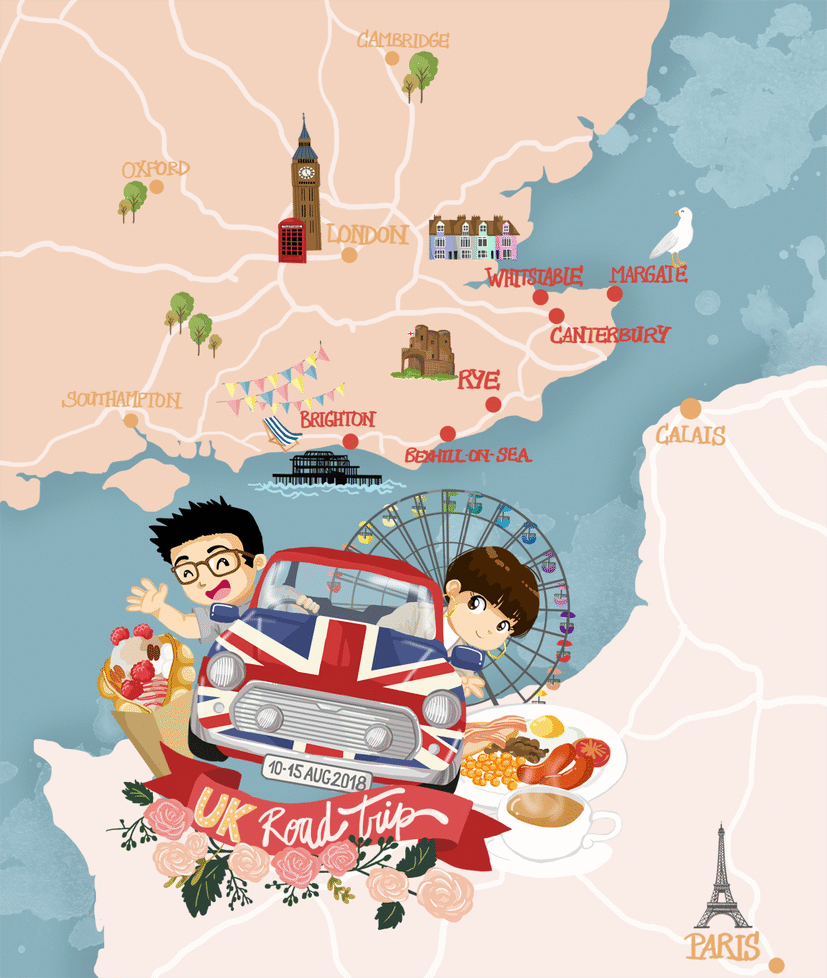 I know some of you have been waiting for this article about the 6-day English road trip we did last August… and it took me a while… because it's probably the longest I've ever written on this blog! but I am finally back from holiday and ready to start over so here is some reading for you!
You will keep scrolling down as this article describe my whole trip with, for each day, the places I liked, pictures and comments so you might get some inspiration from it. I hope you will enjoy reading it, like a travel diary.
I hope you will enjoy reading it, like a travel diary. A s always don't hesitate to ask question in the comment section, I will be happy to give you more details!
My useful tips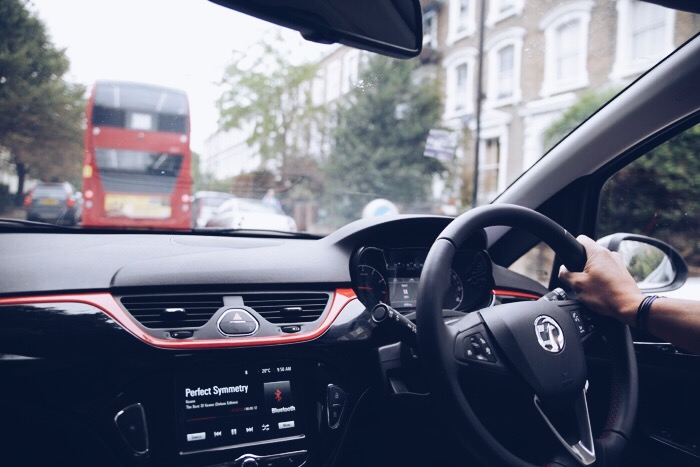 Left-side driving copilot (and DJ for the car playlists) : I can do this !
Talking about road trip involve a car! So here is a few random advices, which might help you if you are worried about driving in England:
We crossed the English Channel by Eurostar, got the rental car from Hertz upon arrival at the St Pancras station (price=€180 for 5 days, do not hesitate to compare the prices from various rental companies) and we dropped it at the same place at the end of our trip: as simple as this
Our itinerary is shown on the drawn map: the driving intensity was quite comfortable with an average of 1:30 of driving per day (the ideal would be to stay over 2 nights in each city to really take your time but it wouldn't be a mini-road trip anymore!)
The GPS : we used the app Waze knowing that our provider Orange works properly in England.
Left-side driving: I must admit that wasn't made for me (I already don't feel very comfortable driving in France!) whereas my SO, he got used to it quite easily. You just need to be careful with round-abouts, crossings and on the highways (to avoid being honked at if you drive slowly on the right lane, which is the fast lane there) and get used to the gear lever on the opposite side.
Parking : in each town we can easily find parking spots (with Waze): they aren't free but you can ask your hotel because some of them offer prepayment for public parking, which is more convenient if you want to leave your car the whole day without coming back every few hours to pay the parking-meters. You can also use your smartphone but we didn't use this option.
DAY 1: BRIGHTON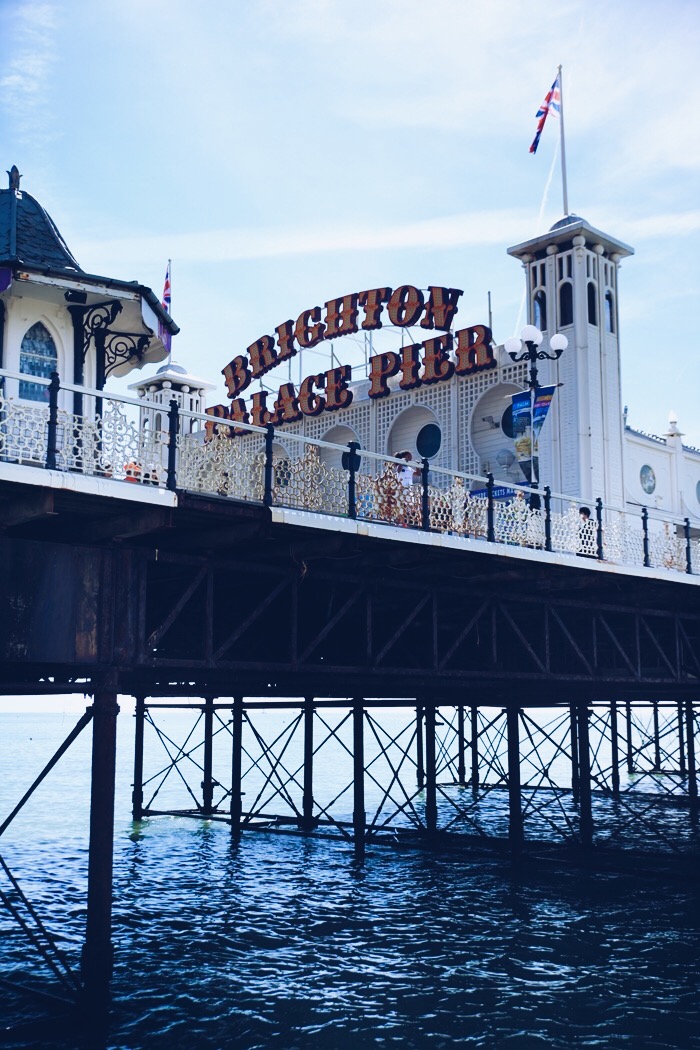 I had already seen photos of this town so I had an idea of the ambiance we could expect but it was actually event better!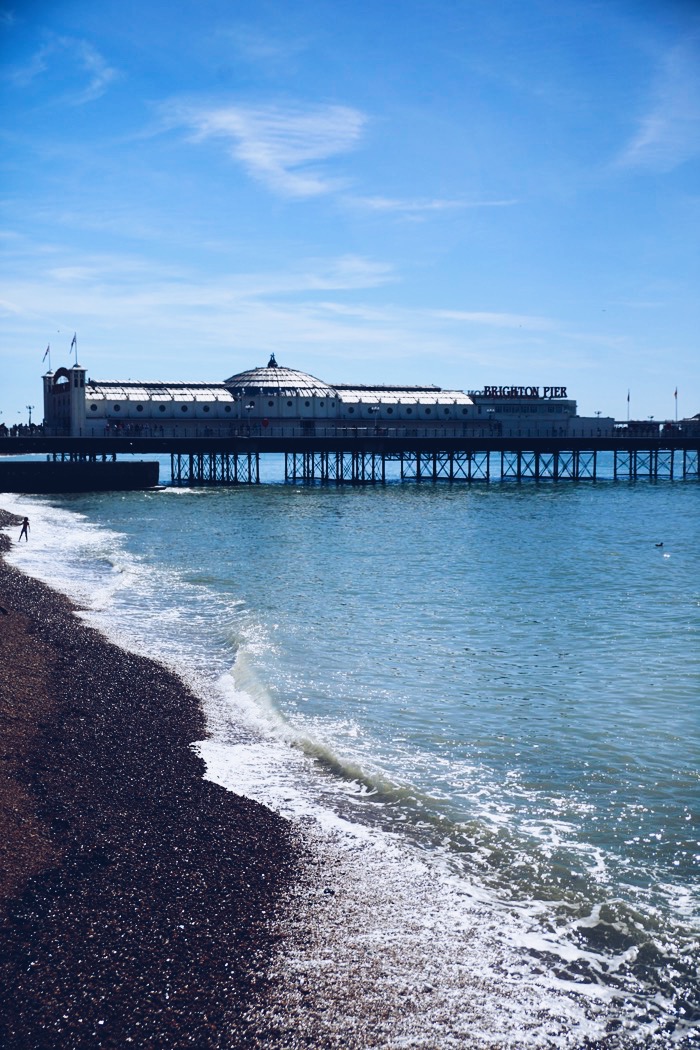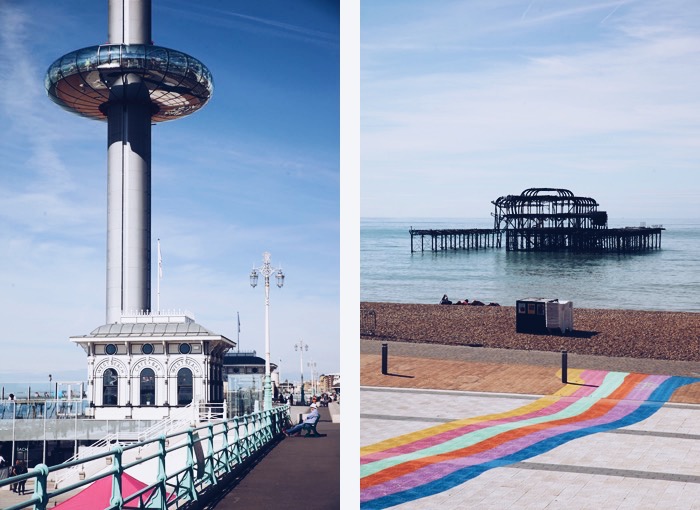 Brighton is a seaside town with a Wes Anderson-like retro style charm if you wander around the docks.
We stayed one day and a half: 2 full days would have been ideal considering that we had downpour (… but also an amazing sunset!) the first half day, which comprised some of our visits.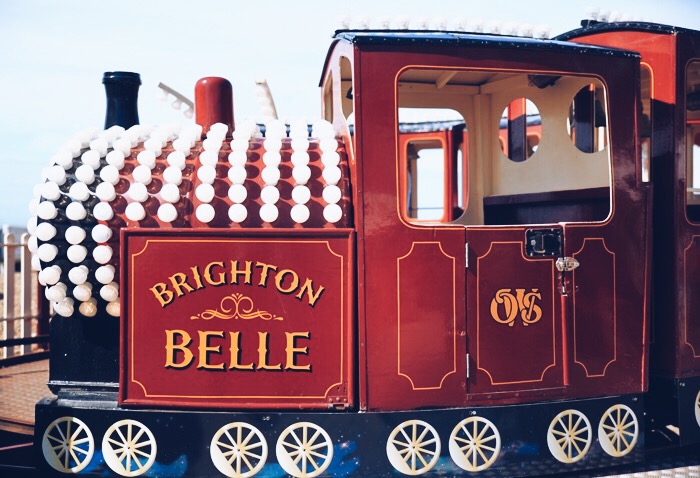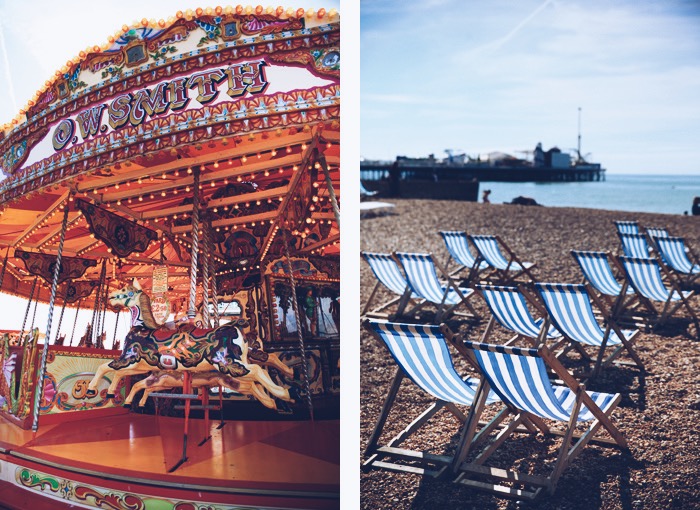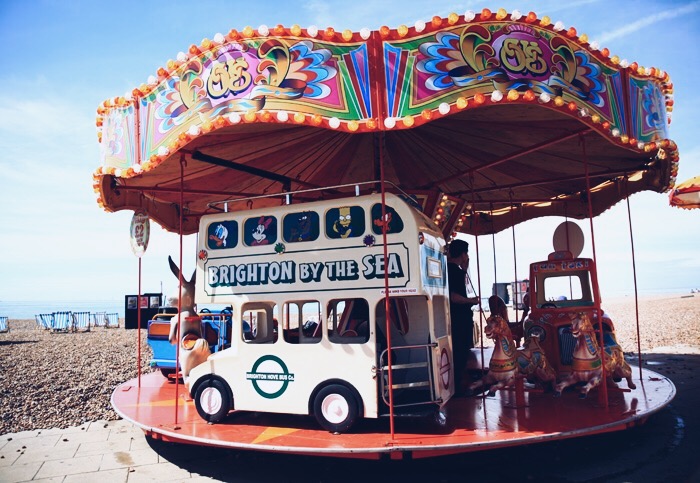 -BRIGHTON PALACE PIER : One of the unmissable walk along the famous pier. It includes an old funfair and the delicacies that come along.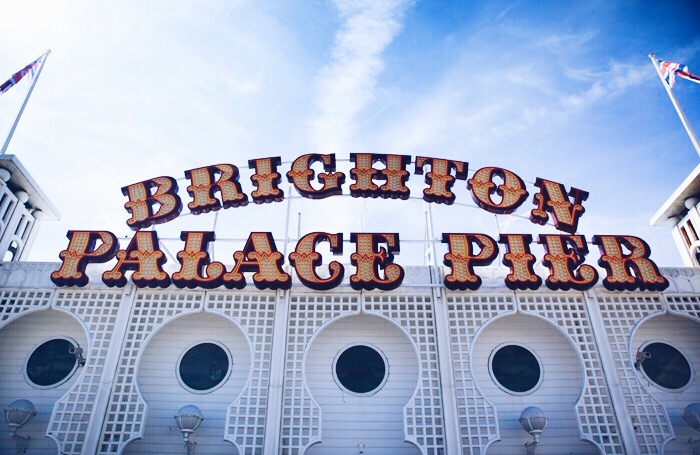 The food didn't look very yummy so I didn't try it but I really enjoyed the ambiance with street singers, vintage roller coasters and a very nice view of the sea.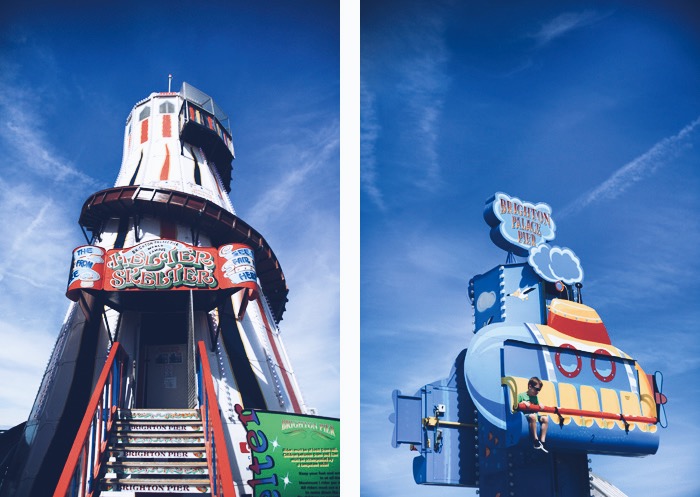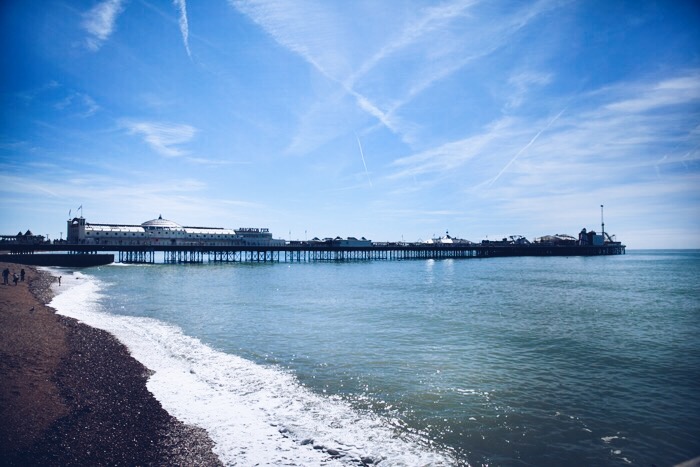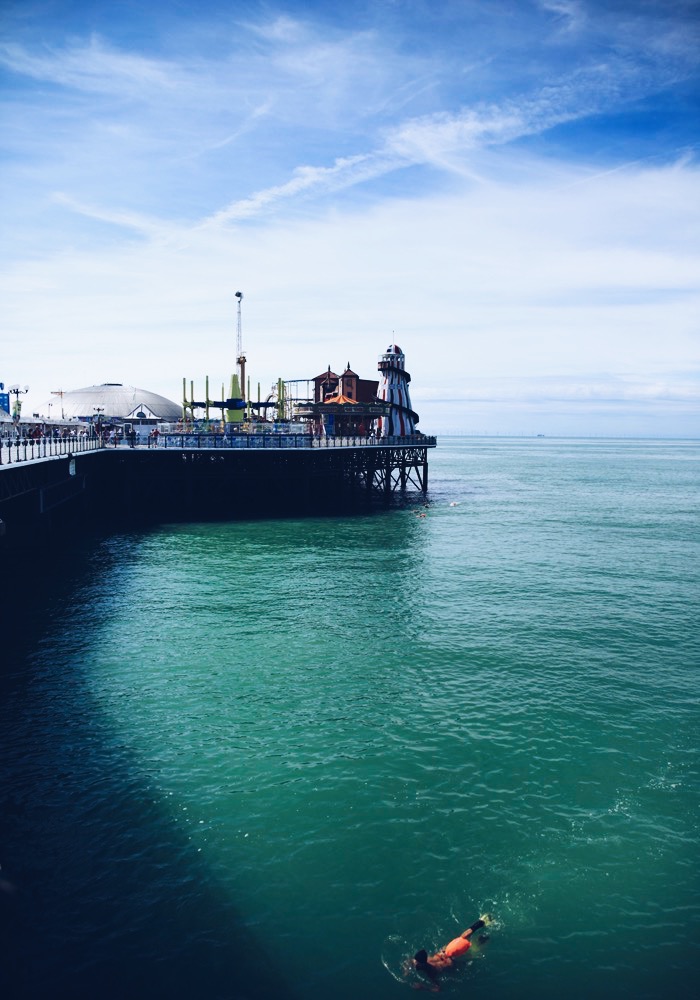 Fancy a little dip?
-ROYAL PAVILION : We didn't have time to visit inside but the facade of the building already worth the detour! … or how to escape to India within a few minutes.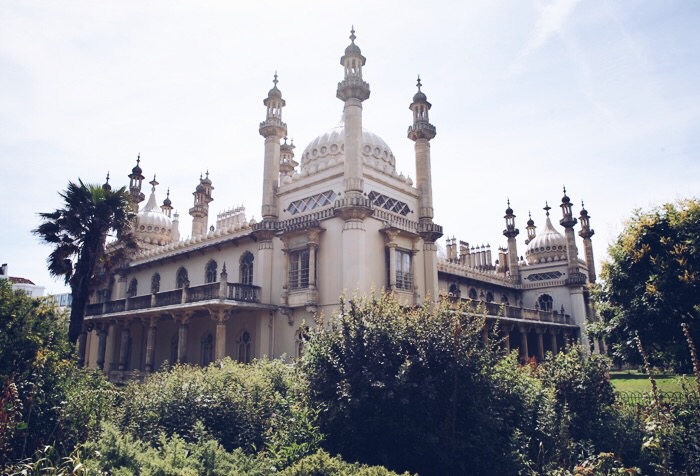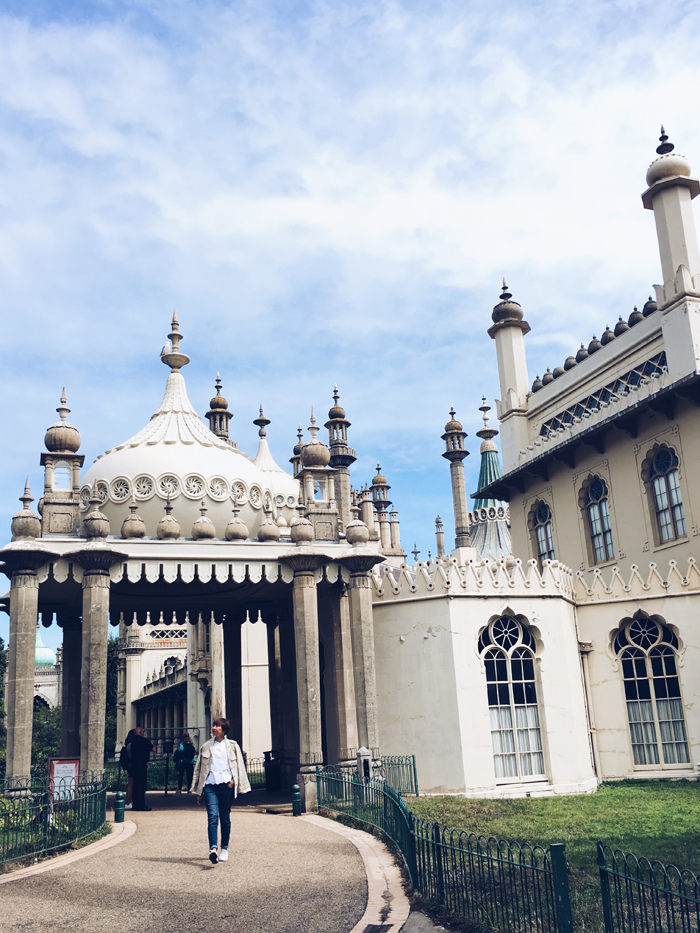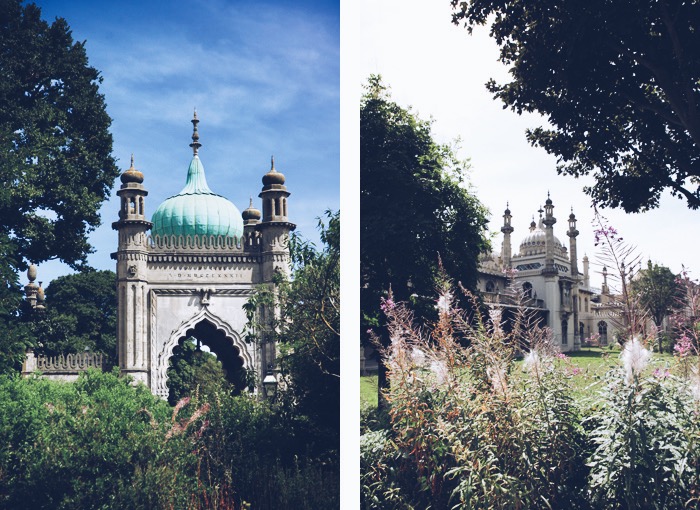 -WEST PIER : This other pier before suffering a few wildfires was « the place to be » of the town with a huge concert hall. It only remains the metal frame, somehow very photogenic, with a ghostly and mysterious look but we must admit with also a sorrow feeling.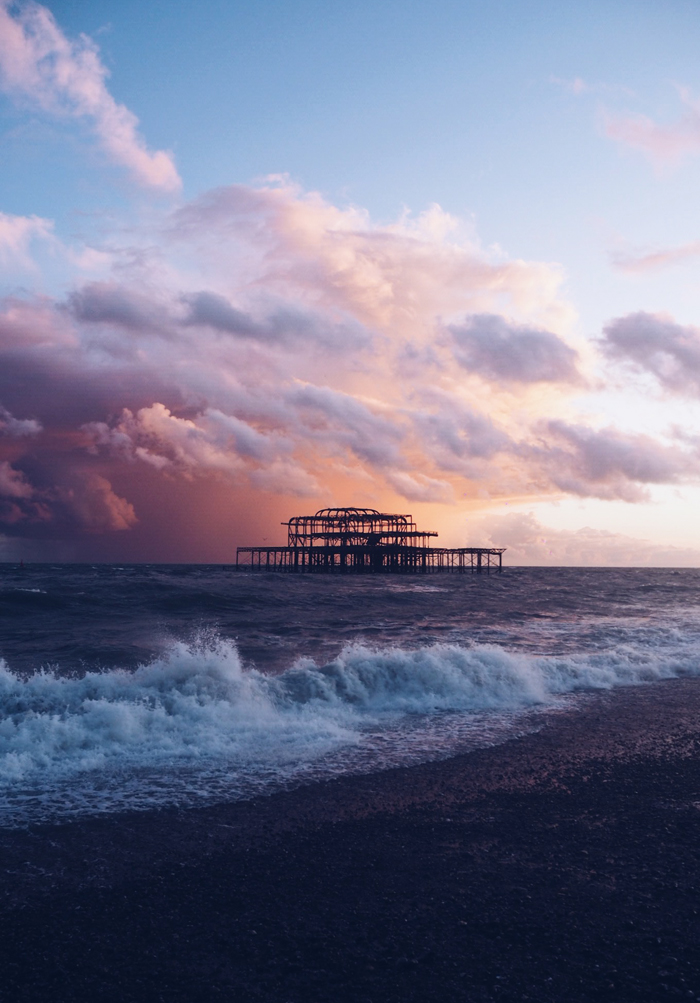 -THE LANES : a neighbourhood made of very narrow streets and old shops such as this chocolaterie with thousand colours. Quite a lot of vintage shops can be found too.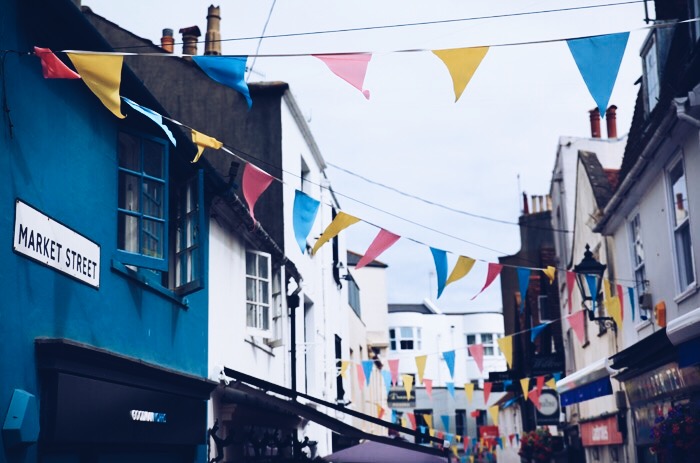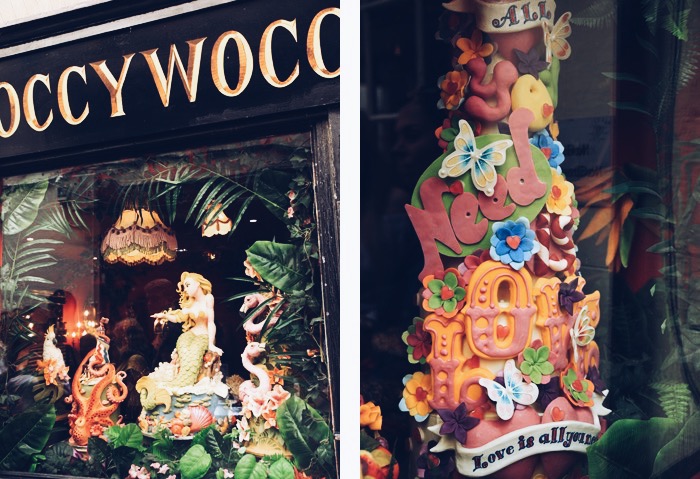 The chocolate shop with the unpronounceable name "Choccywoccydoodah"
MY YUMMY ADRESSES IN BRIGHTON : :
A big thanks for you advices on Instagram: you can see all the recommendations I received below this photo. Here are the few I got the chance to try:
RIDDLE &FINNS : my favourite! My number one recommandation. We enjoyed a delicious salad with lobster and mango sauce. Special mention for the fried octopus with peppers and chorizo: perfection.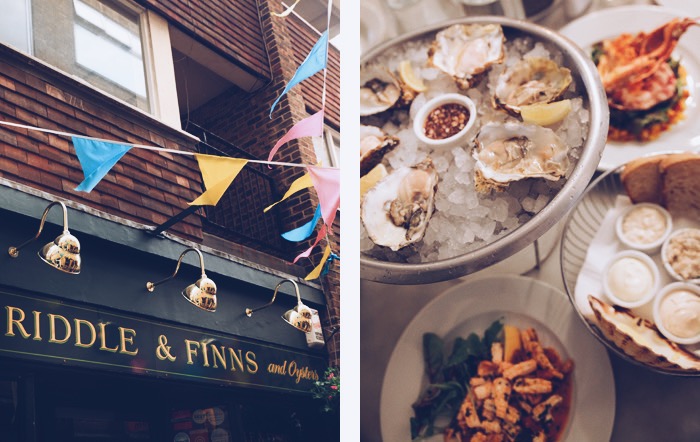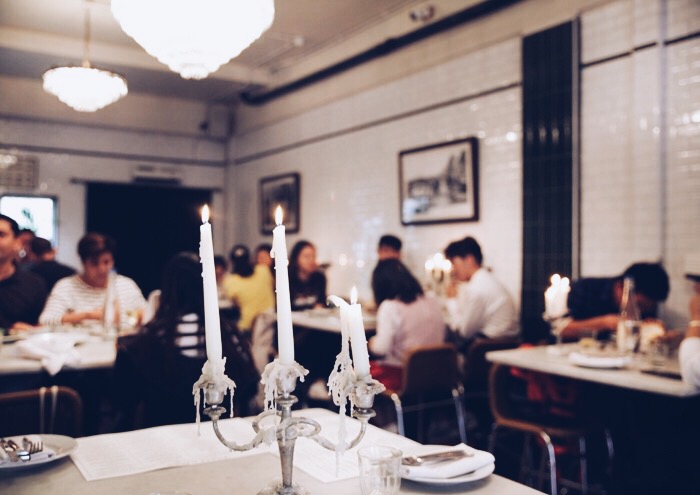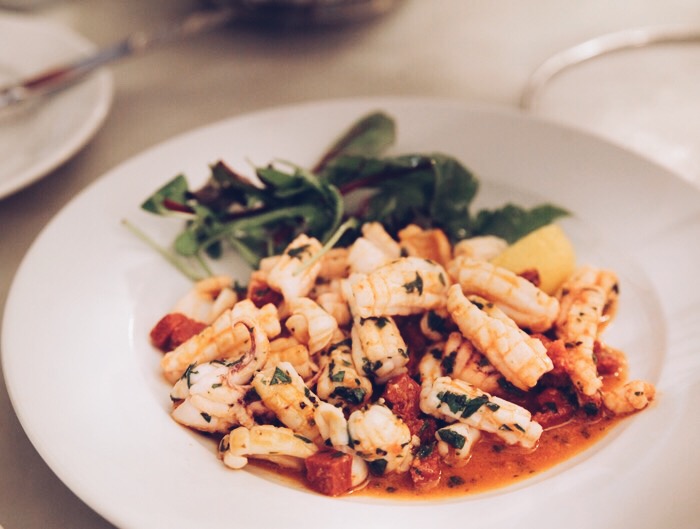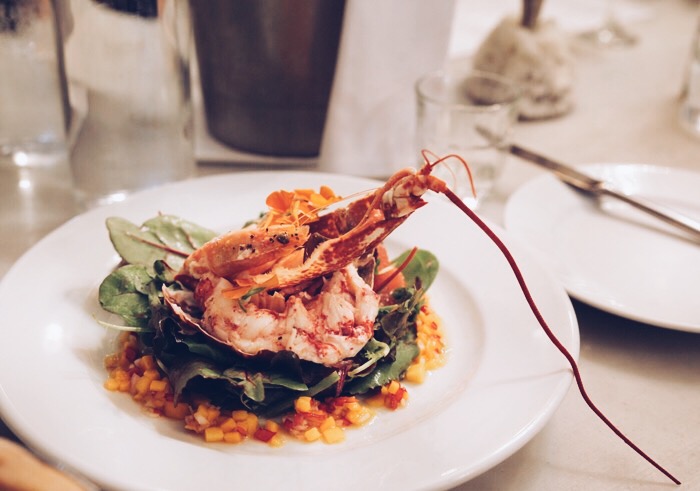 –THE MOCK TURTLE : Perfect shelter for the downpour, even though in my opinion the cakes are not exceptional. This place is enjoyable thanks to its very British decoration: scones with tea is the safe bet if you would like to enjoy this place without being disappointed in terms of food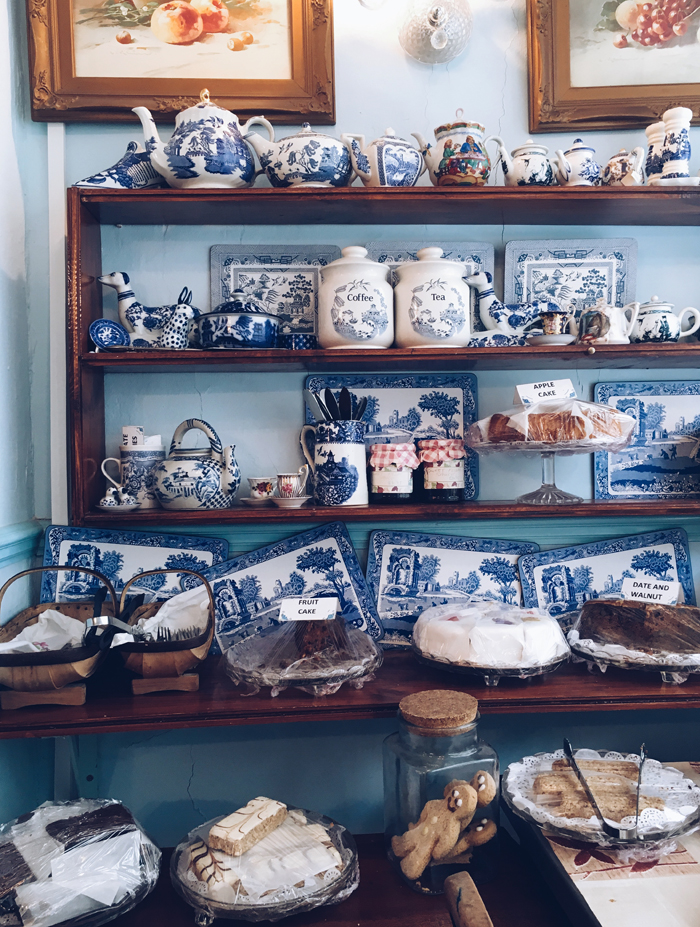 OUR ACCOMMODATION : "The Grand Brighton" hotel
Currently under renovation, we got quite a good deal (as usually it's pretty expensive).
As soon as we arrived we felt like in a movie and it's perfectly located near the tourist attractions, walking distance. Special mention for the breakfast buffet, which includes various fresh products and most of them locally produced.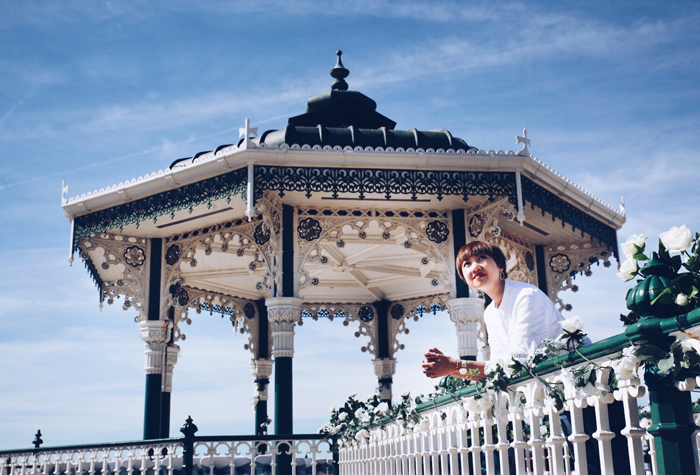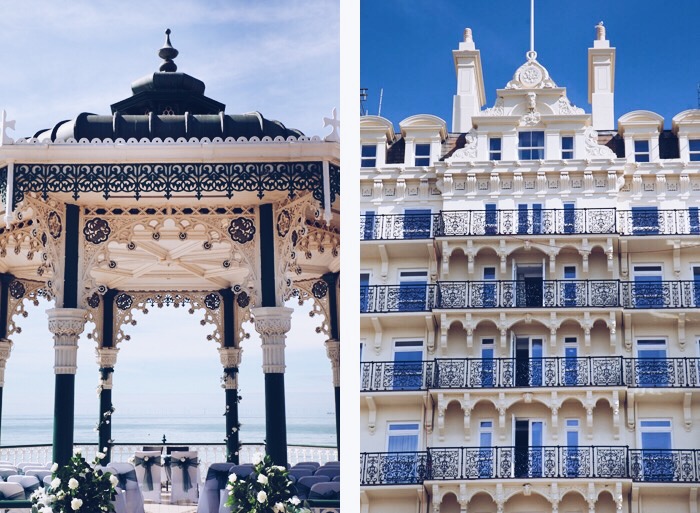 The grand Brighton hotel with some "The Grand Budapest Hotel" vibes
DAY 2 : ON THE WAY TO RYE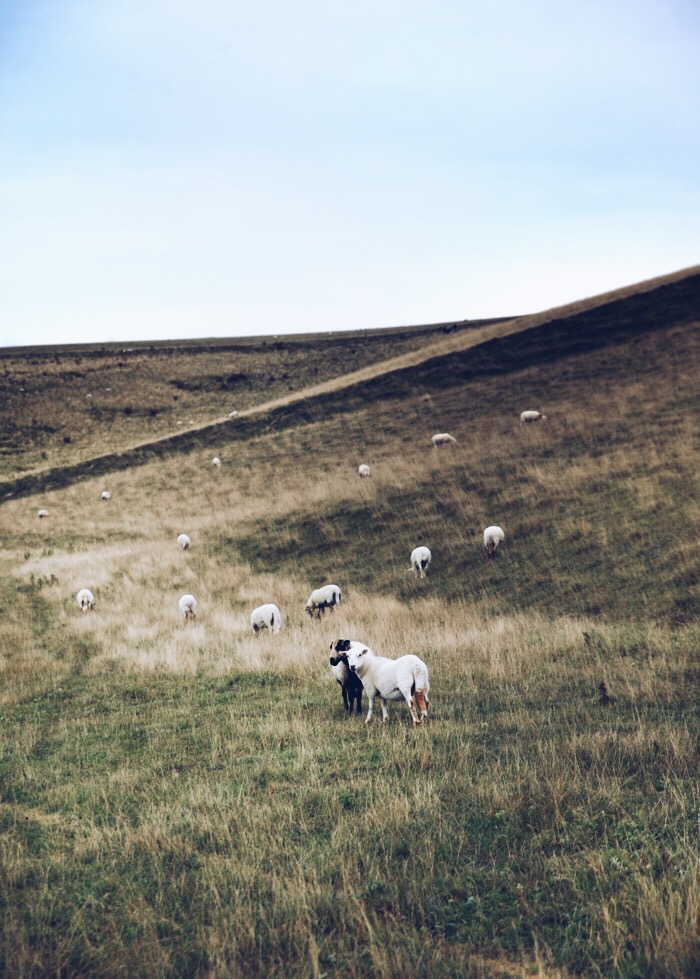 -SEVEN SISTERS : This stop was decided last minute following your good tips. From Brighton, we drove along the coast on the road A259.
Once you reach the city Eastbourne, the signs tell you to park in order to use the swampy paths leading to the Seven Sisters cliffs.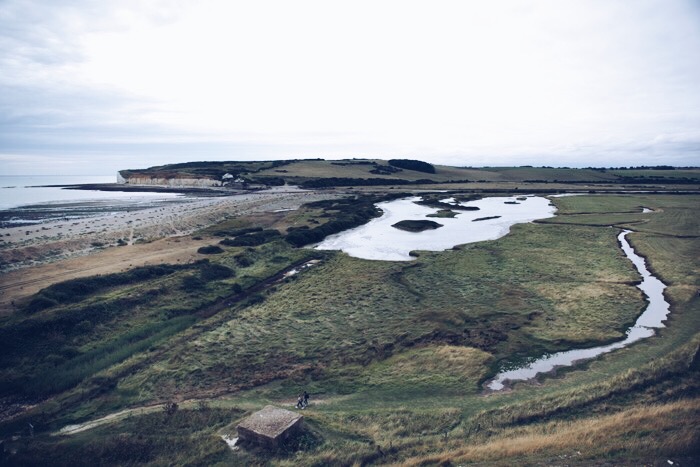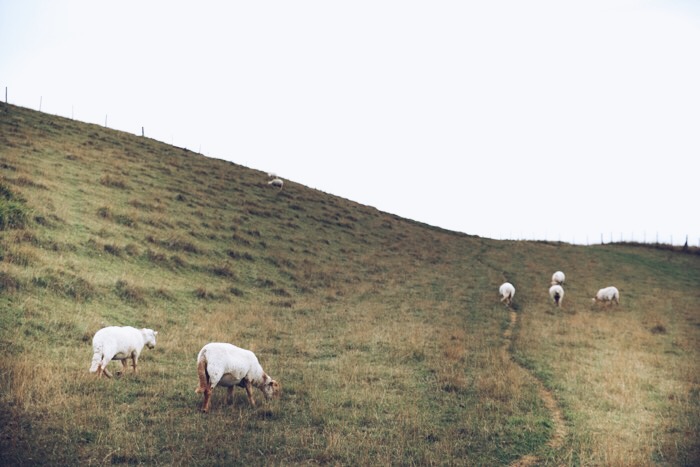 The climb up is quite athletic but totally doable wearing Converse (no need to bring your full Quechua equipment but avoid wearing flip-flops or Birkenstock, unless you want to slide down from the top of the cliff): a real breath of fresh air and a stunning view of these dizzying cliffs.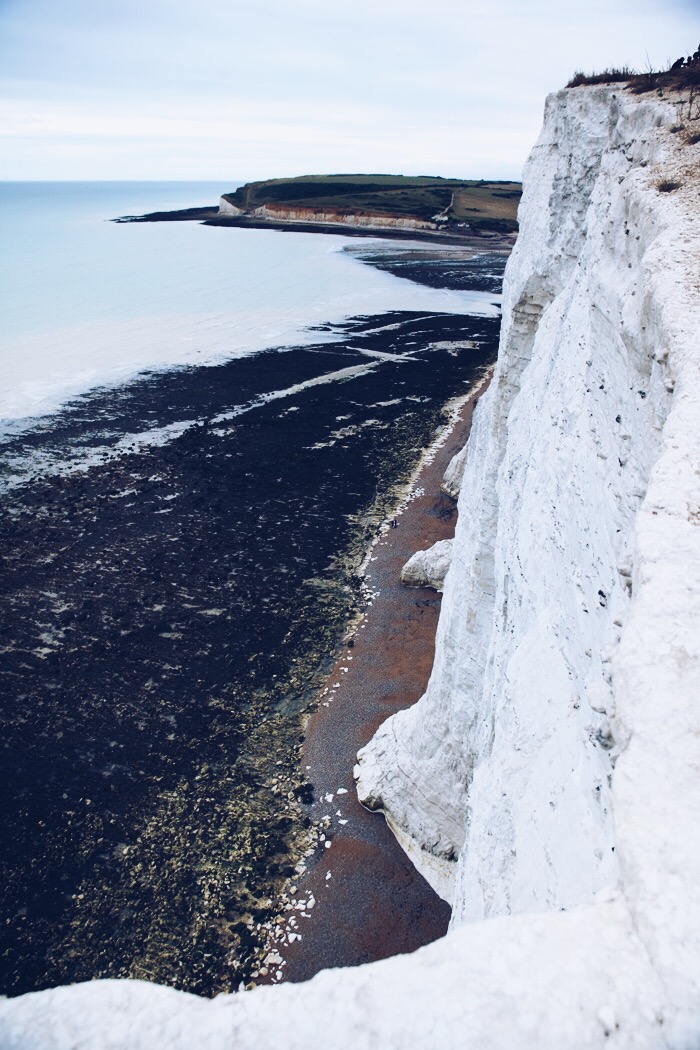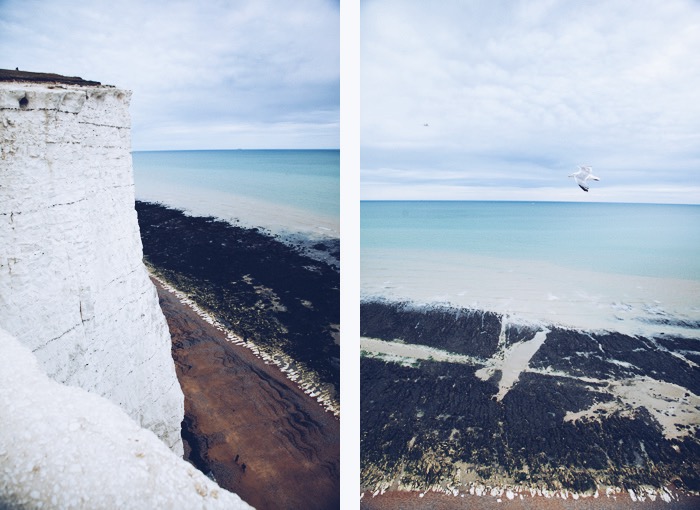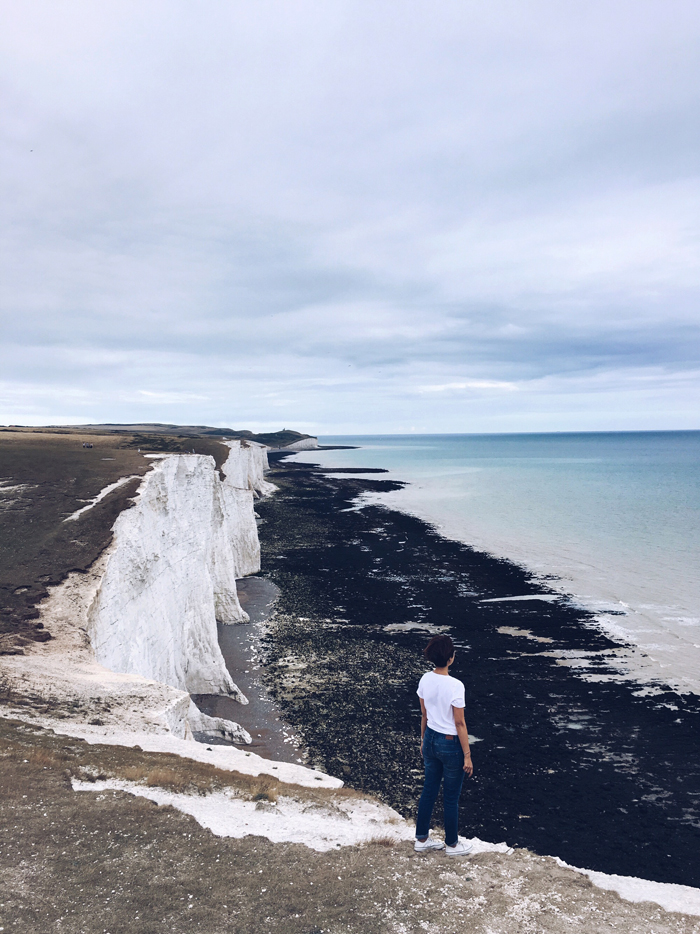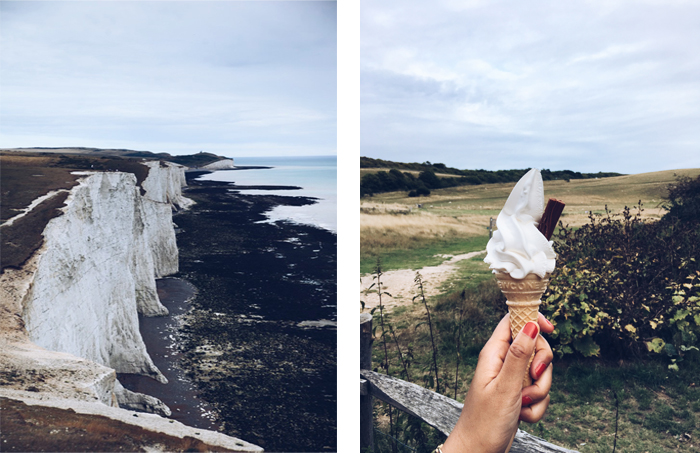 -BEXHILL ON SEA : you won't have any interest in this detour unless you are a fan of the band Keane: I just wanted to stop by the Sovereign Light Cafe from the song with the same name (you can see the video here), interpreted by my beloved English band.
Unfortunately it was closed (even though I don't think I missed a memorable gastronomic moment) but I was happy to see a place where they spent time during their childhood.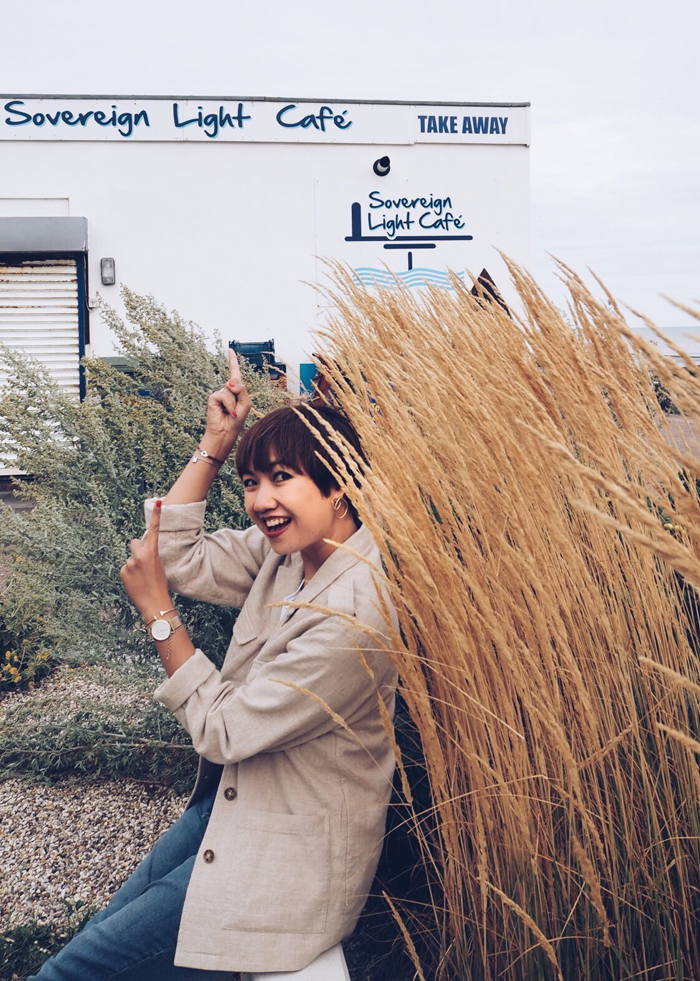 Fangirl in action !
DAY 3 : RYE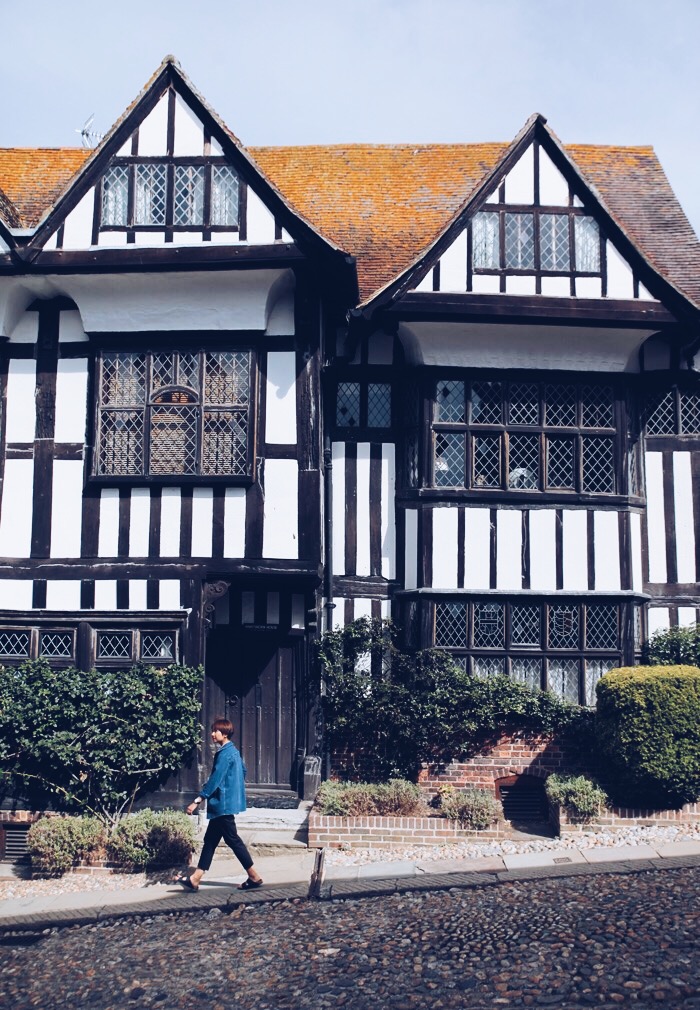 The choice of this stop was also because we wanted to visit a typical and cute English village and after some research on the Internet we picked Rye. Place almost created for Instagram but still not invaded (yet) by the tourists, which is quite pleasant.
-MERMAID STREET : classified amongst the prettiest street in England
Indeed, full of charm, the details of the doors and windows worth to be seen. This being said (I don't know if we visited it a bit too late in the season) it was missing a bit more flowers to be perfect. I am a bit picky (as always).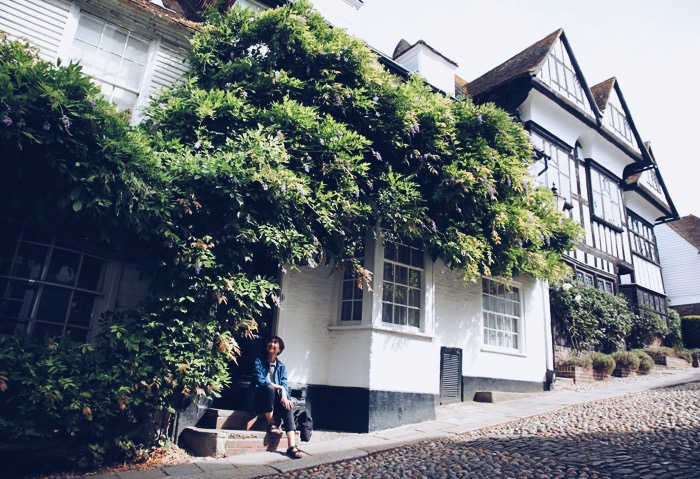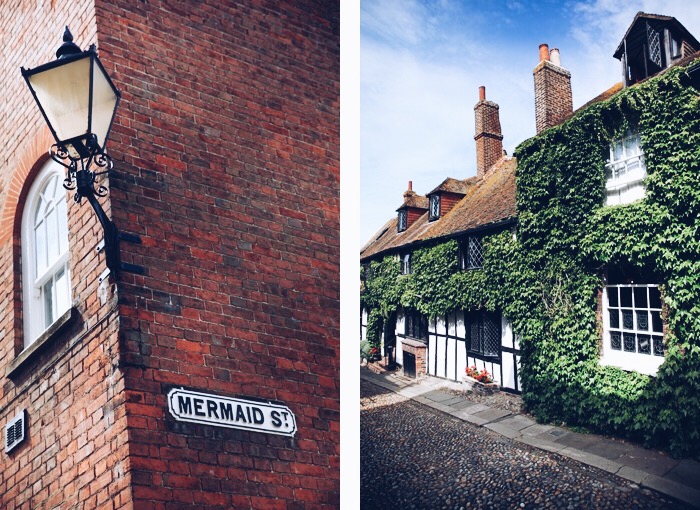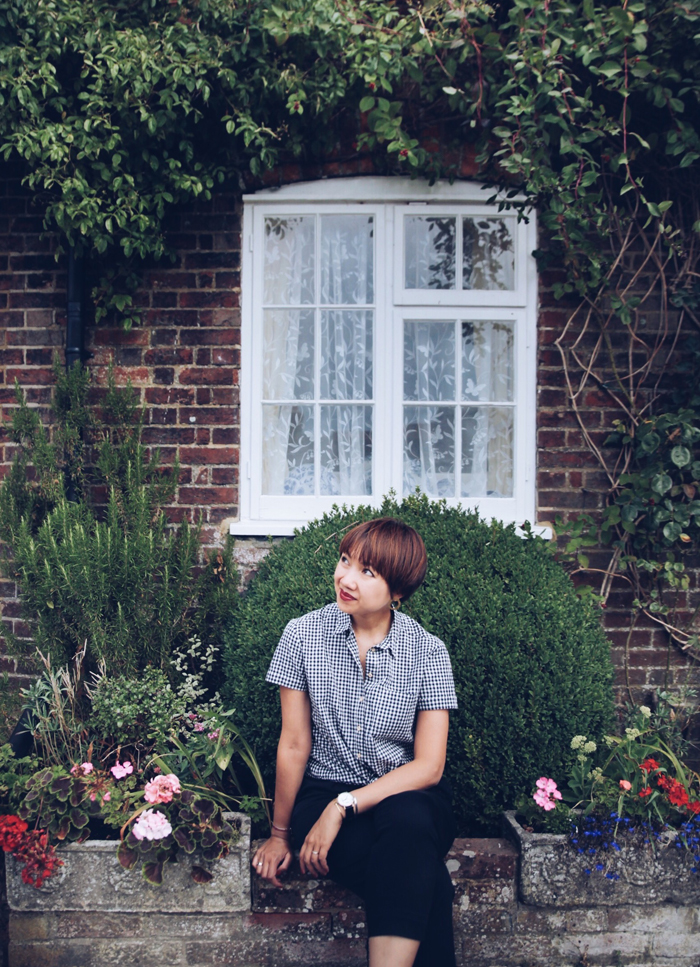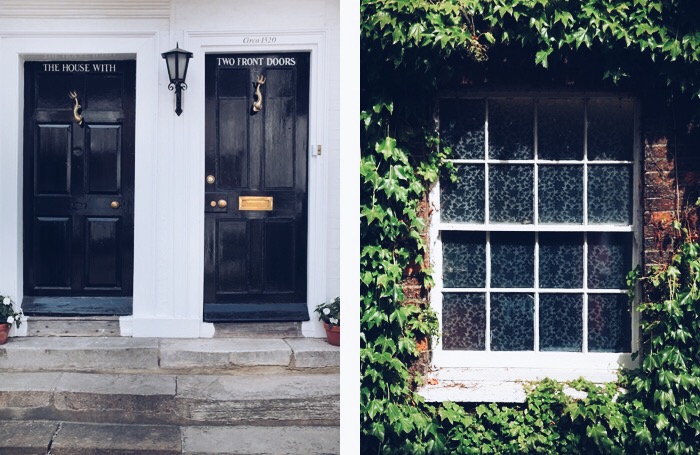 -YPRES TOWER: The castle of Rye was built in 1249. It became a museum to discover all the history of the town.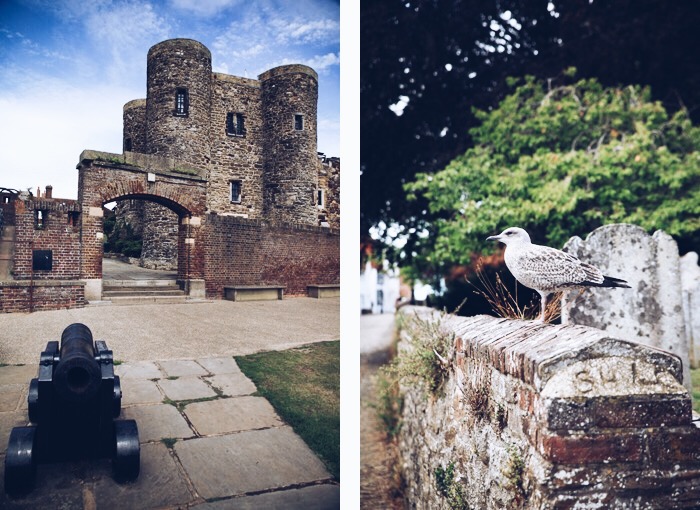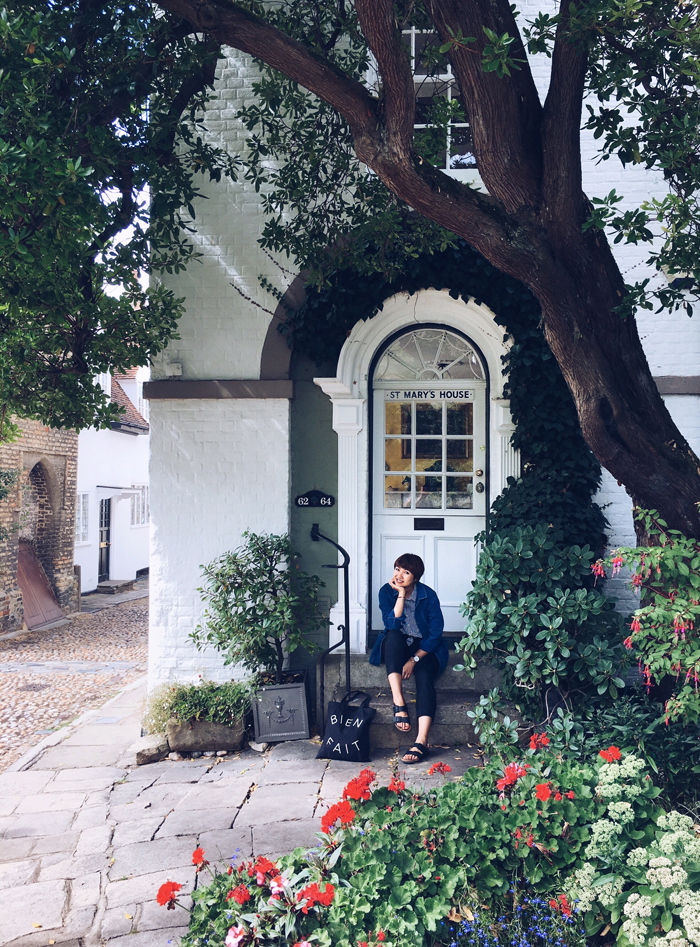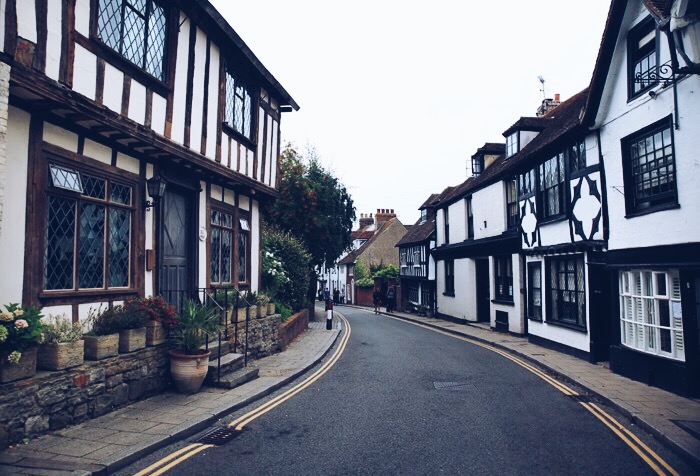 -Wander around the narrow streets of Rye was a pleasure: don't hesitate to read the small signs in front of the houses usually full of a "so British" humour with texts such as « Nothing happened here in 1782 » or « House with 2 front doors ».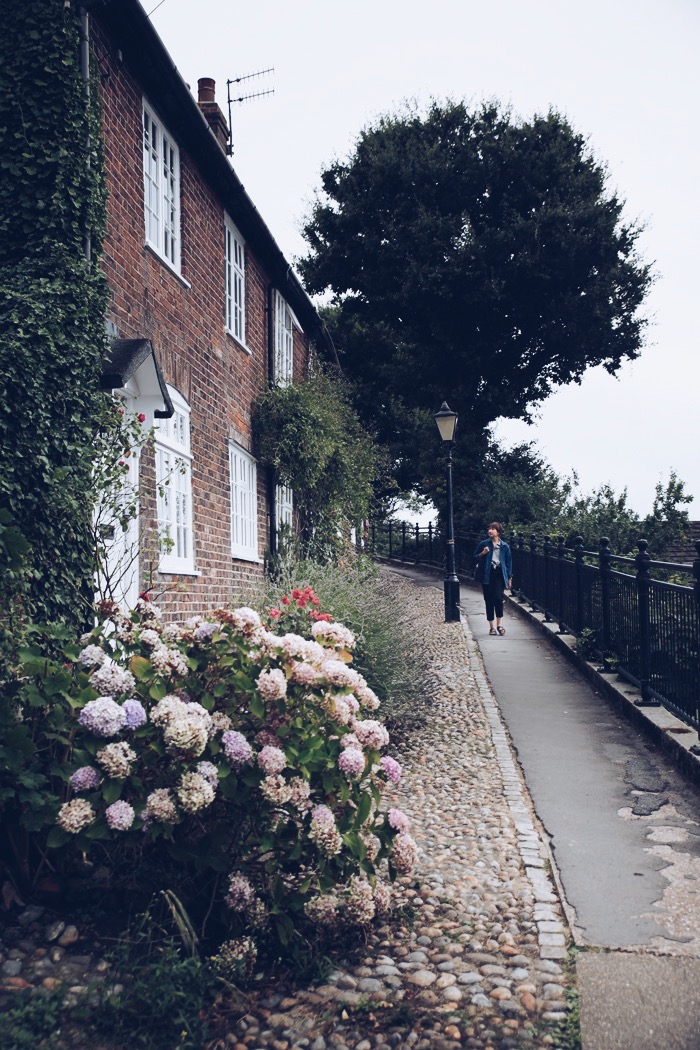 -The Cobbles Tea Room
This place is full of charm for a qualitative afternoon tea. We got quite lucky to find a super cute table outside. So I was able to immortalise this moment as it should be.
Tables are also available inside and in a back yard but charm is not the same. Anyway, cakes, scones and tea on the menu all worth the stop.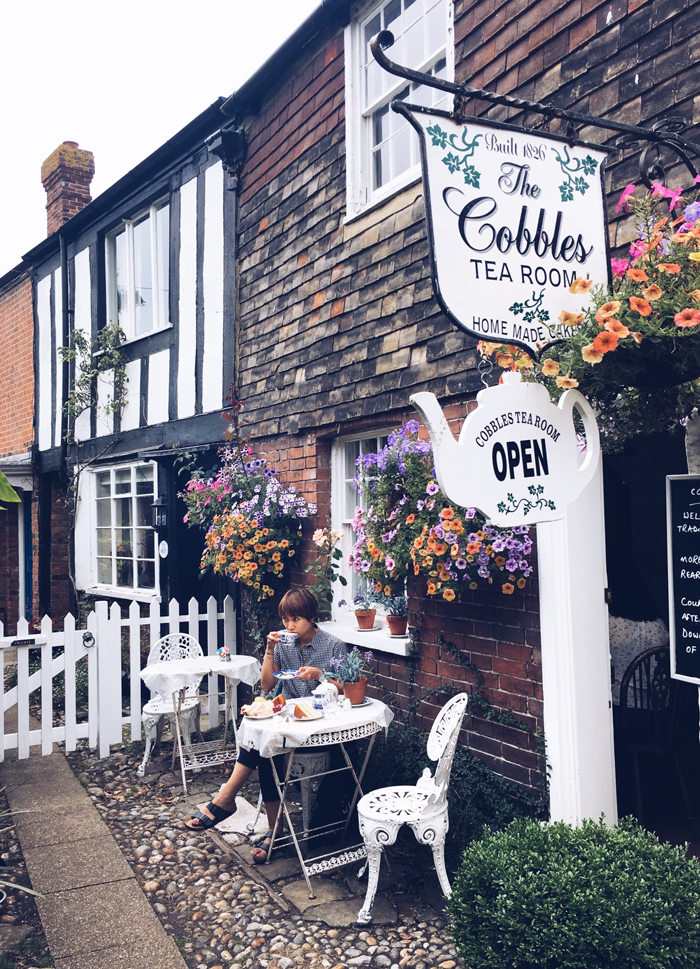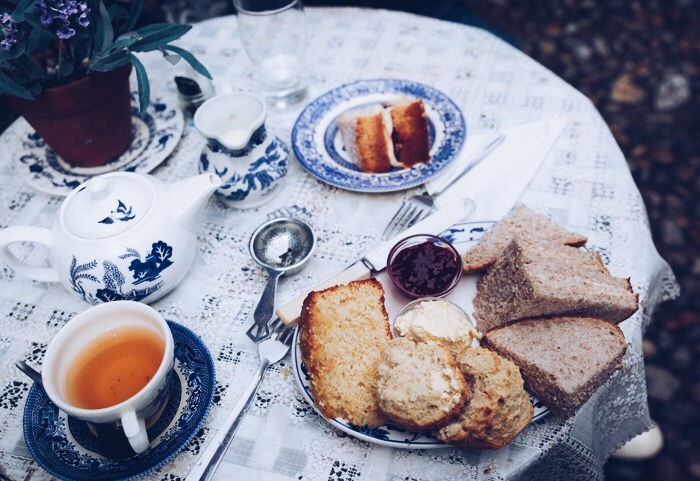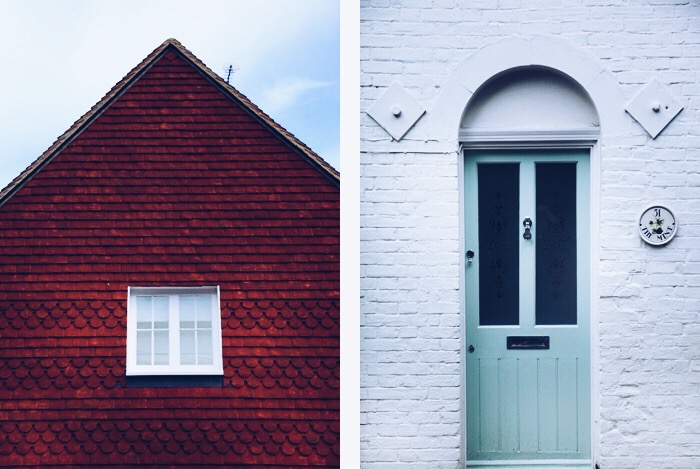 OUR ACCOMMODATION : "The Hope Anchor" hotel
It was very difficult to find a parking spot around the hotel so once you find one make sure to leave the car!
Rooms with affordable prices offer a British charm but the decoration is sometimes a bit too much and it's getting old. Breakfast and dinner are average and don't really worth it: you'd better try to eat somewhere in the town if you can. However, the location was ideal… so don't be too picky.
DAY 4 : CANTERBURY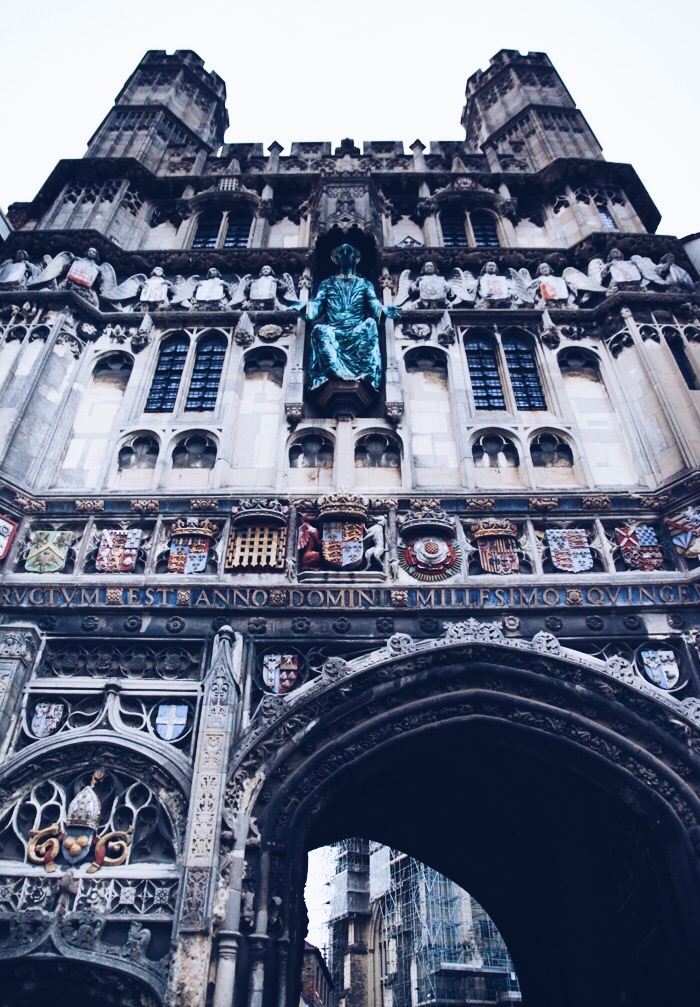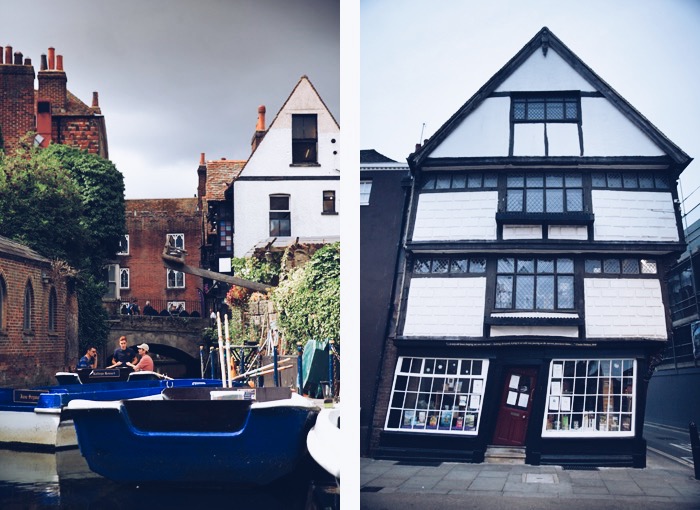 The charm of Canterbury
We stayed over 2 nights in this town called Cantorbéry in French (right away the magic is gone).
-The Canterbury cathedral : We were only able to visit outside due to our timing (it was already closed and the day after we had planned to go to the sea side) but if you can, you should visit this major pilgrimage place in details: the inside arch seems to be stunning and, patriotic moment: please note that the cathedral is made of stones coming from Normandy.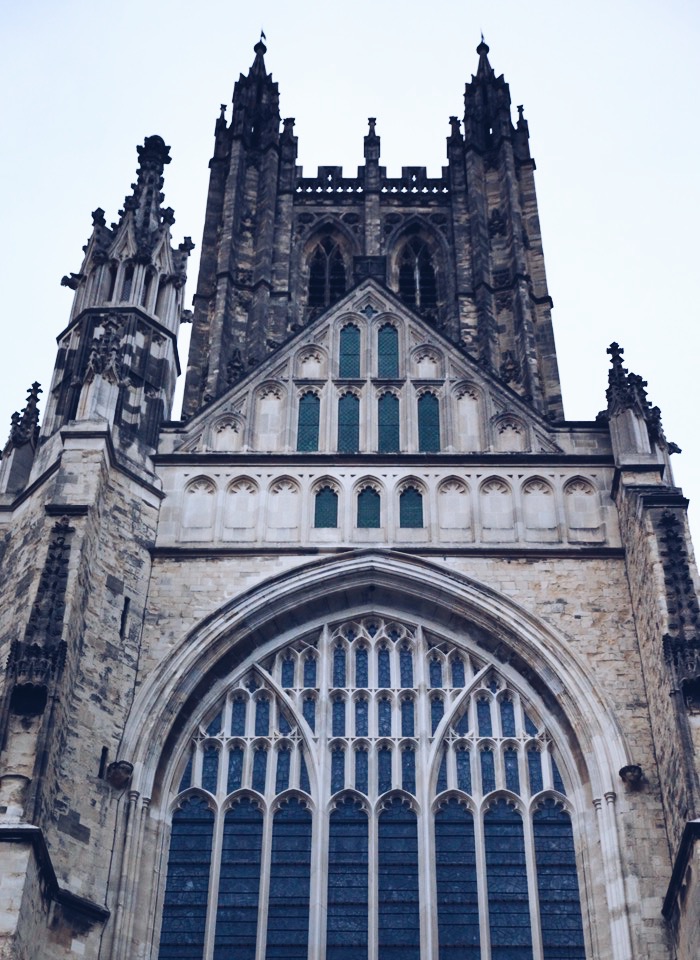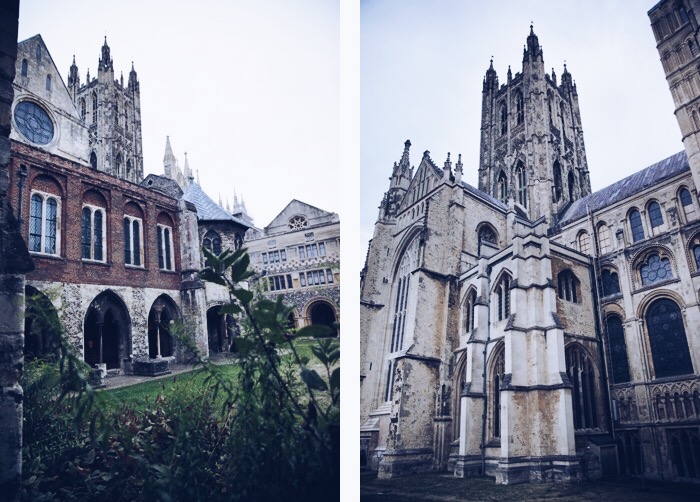 -The river cruises : We tried 2 different routes during our stay:
One is calmer and peaceful made for nature lovers (50min cruise from Westgate to observe the surrounding fauna and flora, with no particular comments from the boatman = total connection with the nature).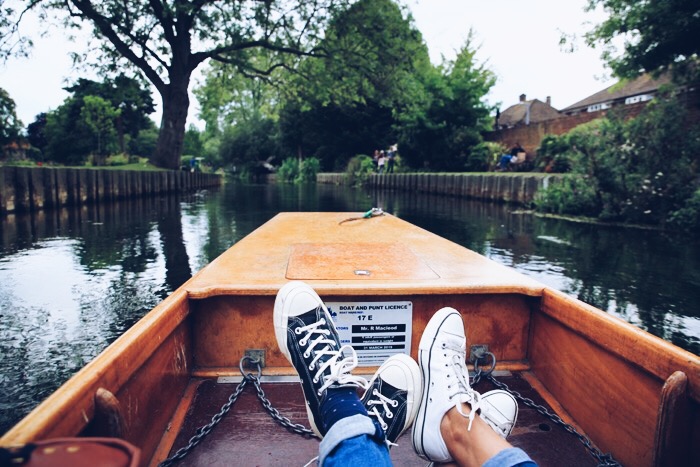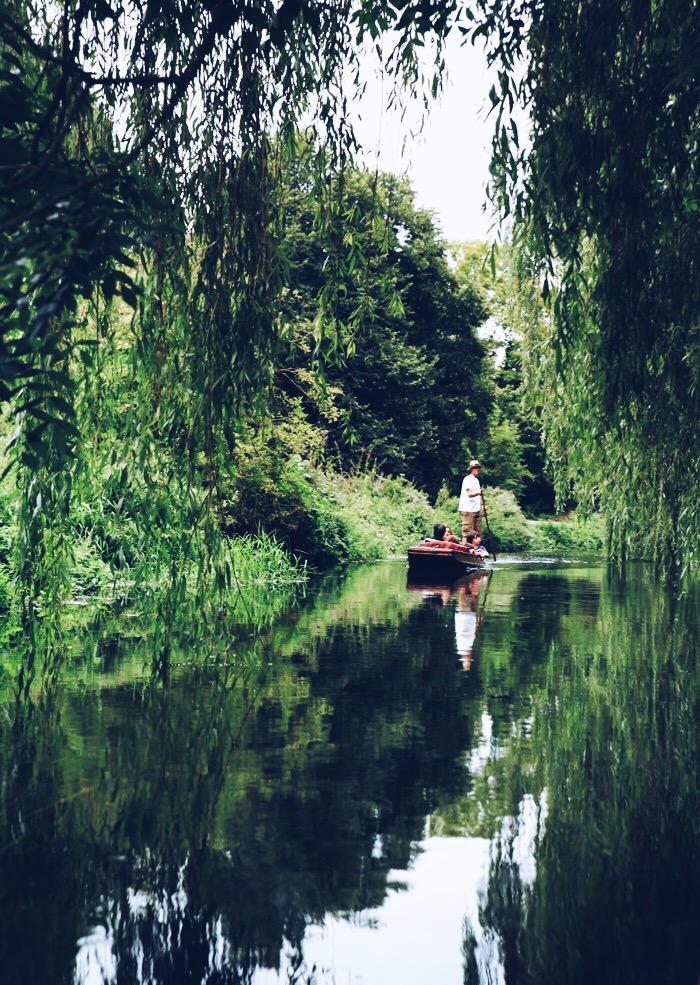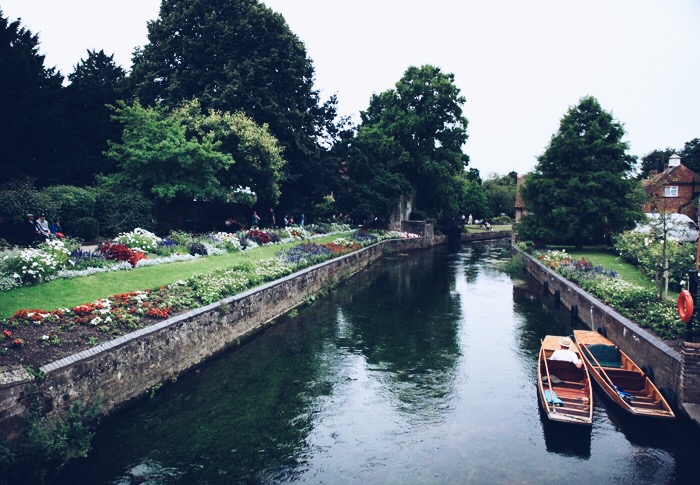 the other one, shorter, but interesting to get to know more about the history (=« Historic River tour » from "Kings Bridge" and which requires to understand at least a bit of English to find some interest). You can choose based on what you like or you can do both as they are quite complimentary.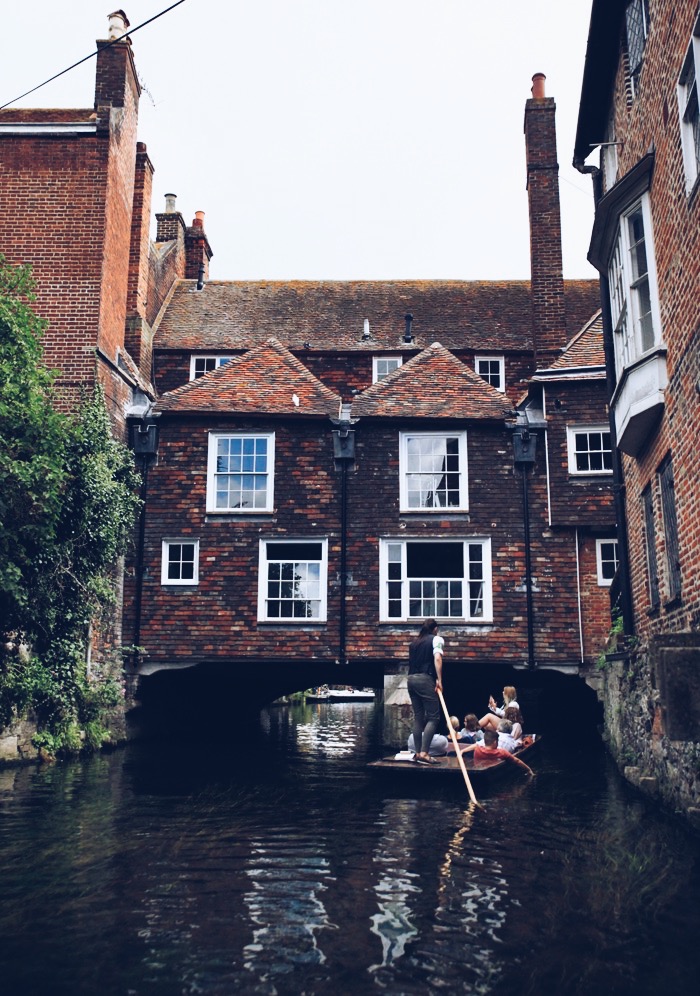 MY YUMMY ADDRESSES IN CANTERBURY :
-Le café des Amis du Mexique : My big favourite in term of food experience! I heard later that Orlando Bloom who is from Canterbury always recommends this place.
The menu is not typical local at all but they offer Mexican food: nachos, tacos and fajitas are on the list and what a list! Qualitative food, nice ambiance: such a pleasure for the taste buds… even though I am not a huge fan of him, Orlando has good tastes.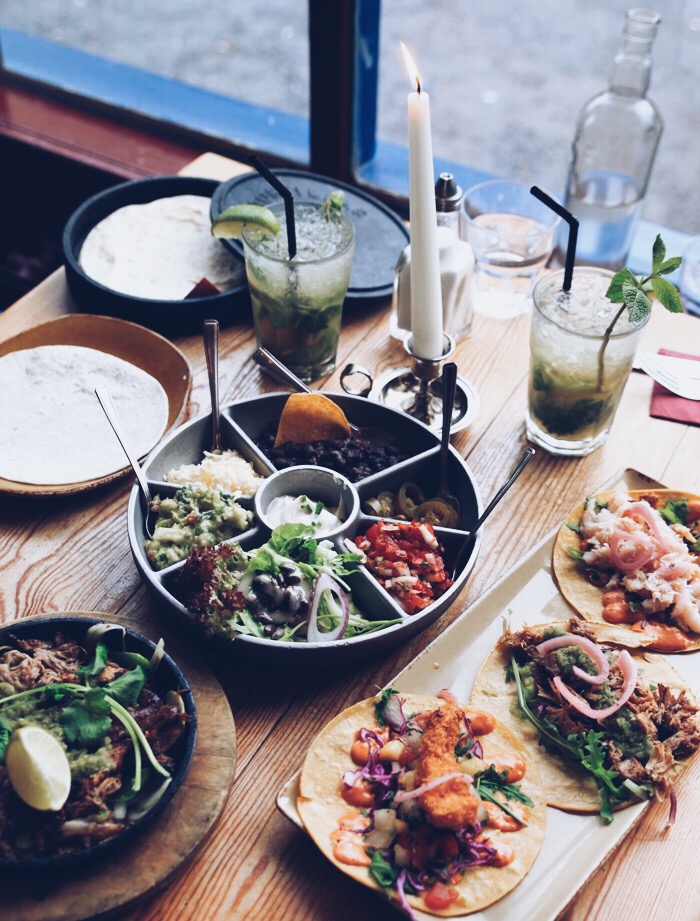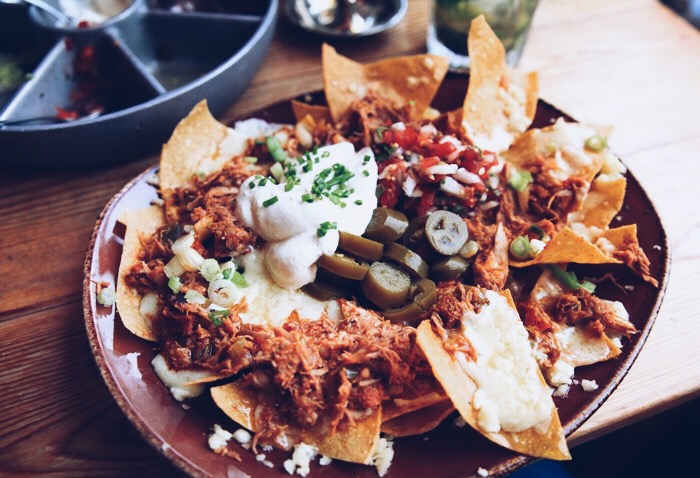 OUR HOTEL : Pilgrims Hotel
The room was small but calm, including breakfast (not that good) in the price. A simple address interesting in terms of price and location. You can pay the near by public parking (St Radigunds place) at the reception: convenient.
DAY 5 : MARGATE and WHITSTABLE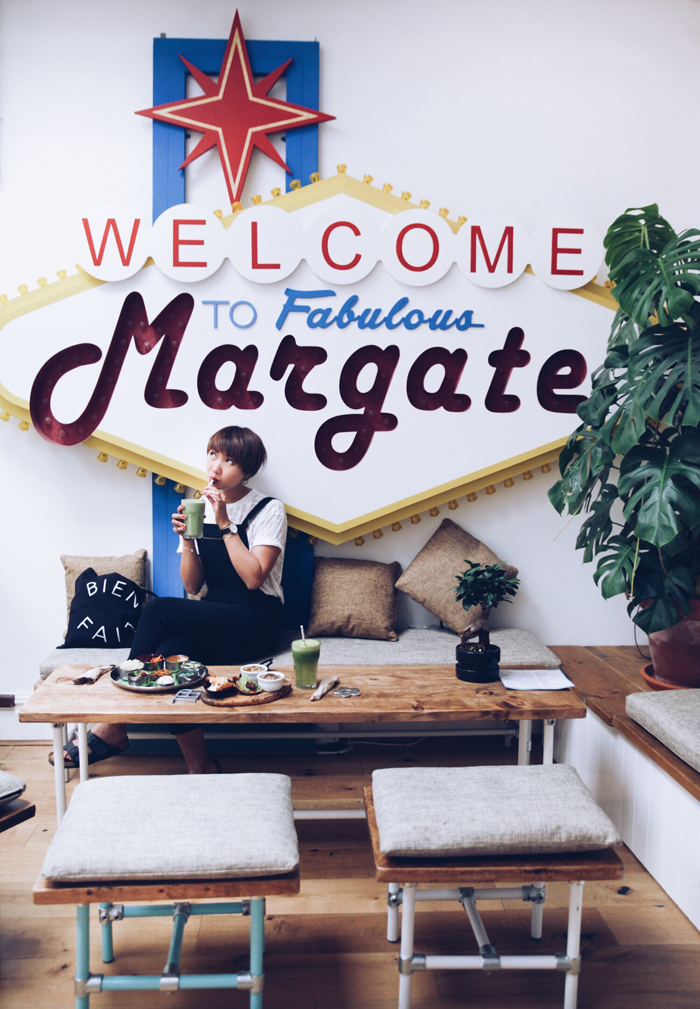 Margate and Whitstable are located less than one hour from Canterbury, it would have been a shame not to go. Both offer a different ambiance: the first one is a kind of Las Vegas sea side whereas Whitstable has a sort of Dawson's Creek/fishing port soul: can you guess which one was my favourite?
-Margate :We only stay one afternoon but you may plan one full day to be more comfortable, especially if you plan to go to the Dreamland park.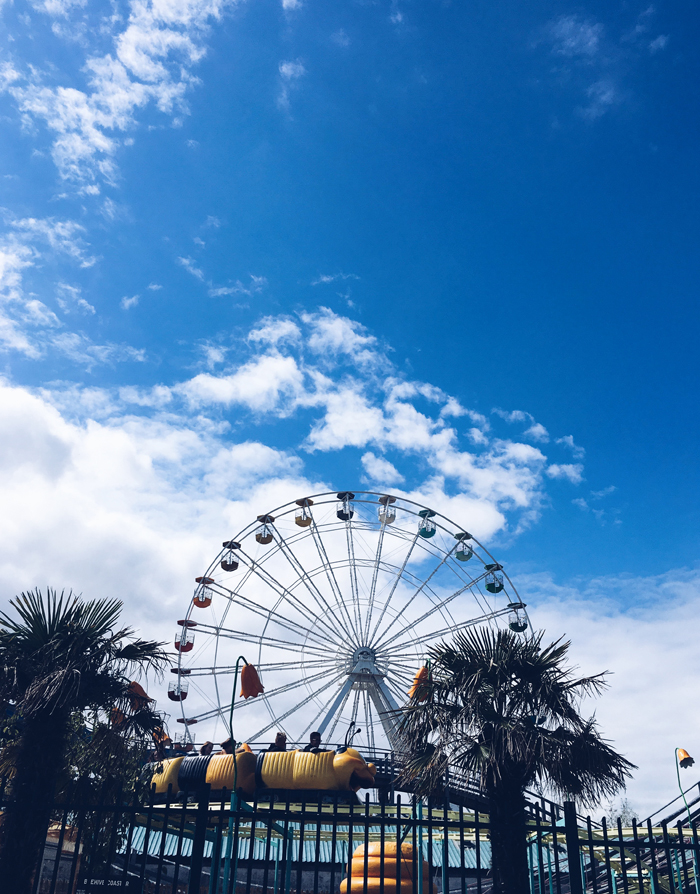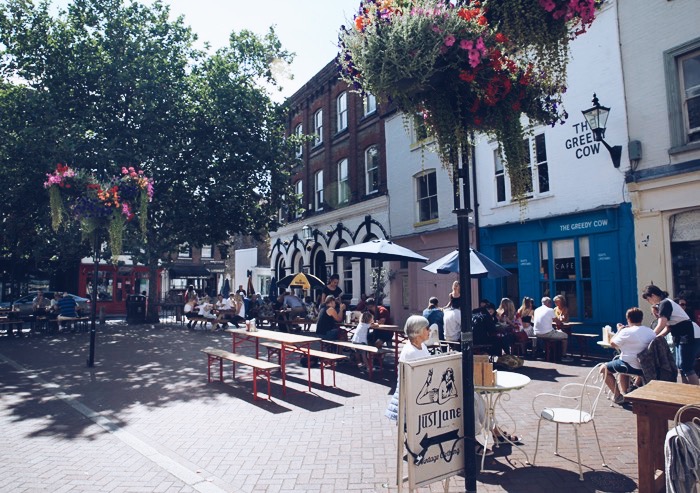 The city is full of little vintage shops, trendy coffee shops with hipster vibes. The beach itself is not very pretty but the city has a quite raw soul which is pretty pleasant.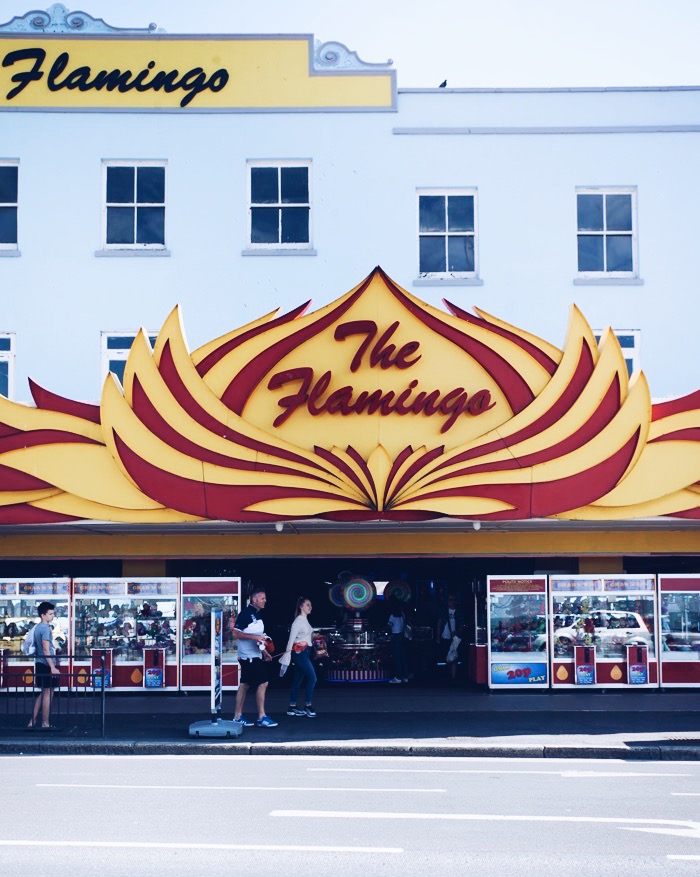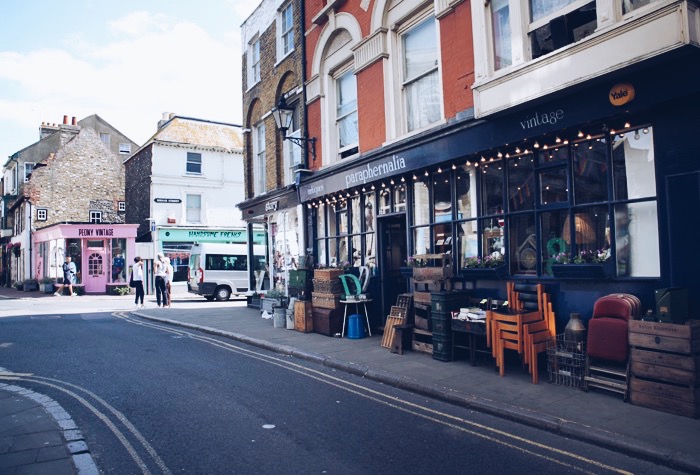 The Shell Grotto, the Turner Contemporary museum, the Tudor House would have worth stopping by but that day we were more in the mood of wandering around outside rather than being inside.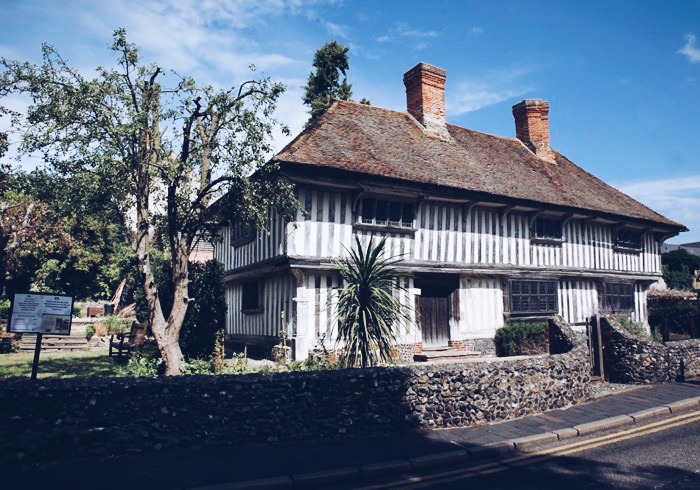 The Tudor House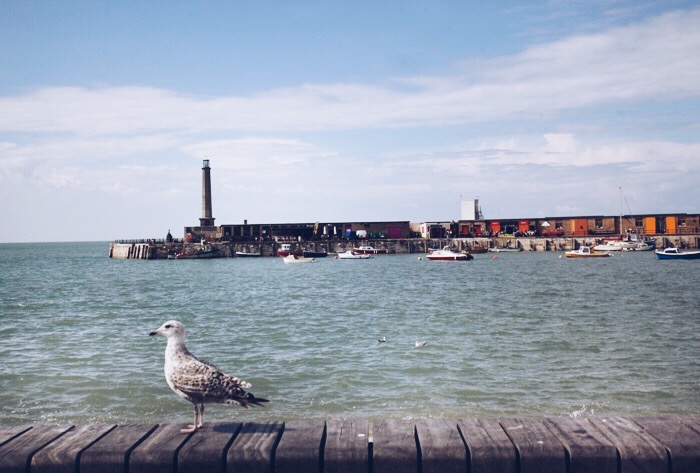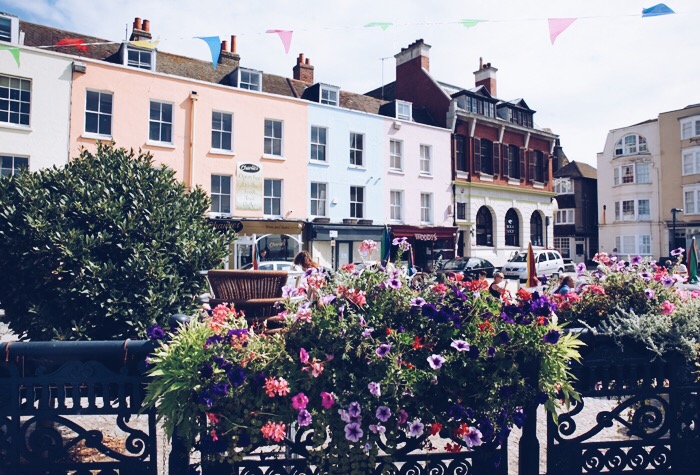 -Botany Bay : a beach not far from Margate where comes out this big limestone rock. Photogenic but not very wild or calm, unlike what's seen on the picture.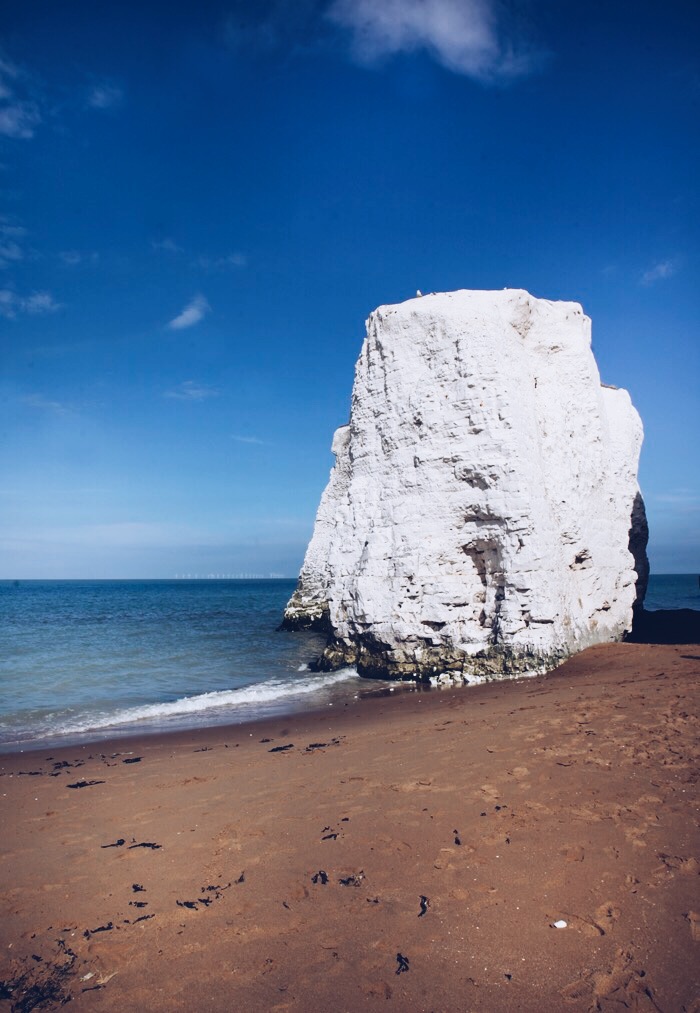 -Whitstable : my favorite from far! You will like this city if you enjoy mysterious fishing port ambiances (we probably got this atmosphere due to the threatening weather).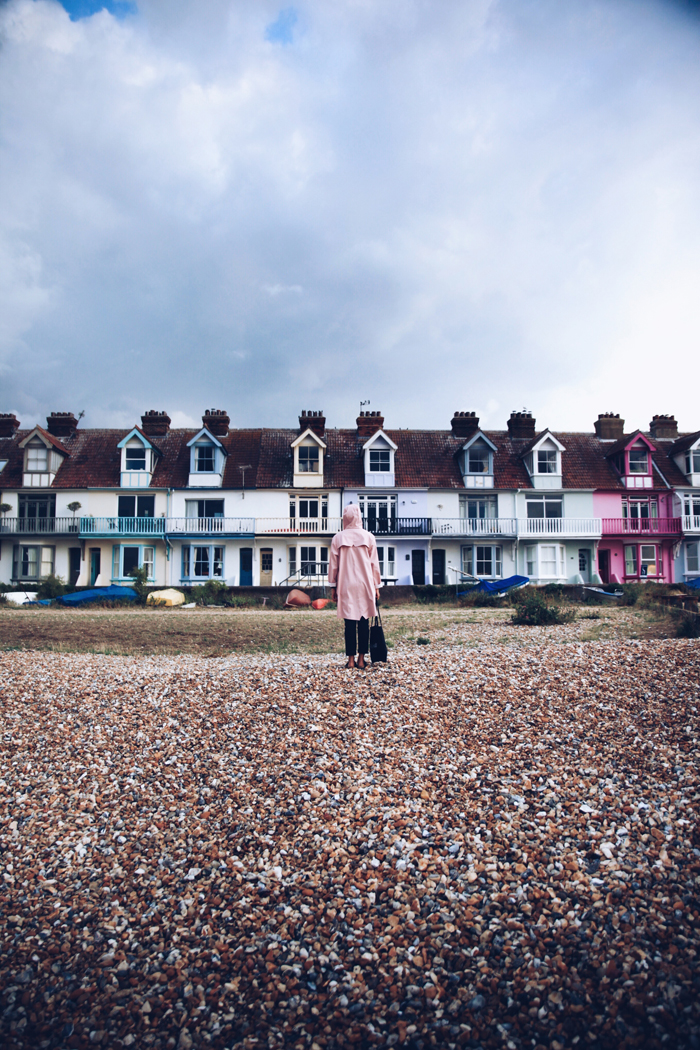 We loved walking along the cottages while dreaming about being owners of one of these pink or blue houses and why not with a porch opened on the beach (simple tastes, aren't they?).
Downtown with its little shops is also nice to visit.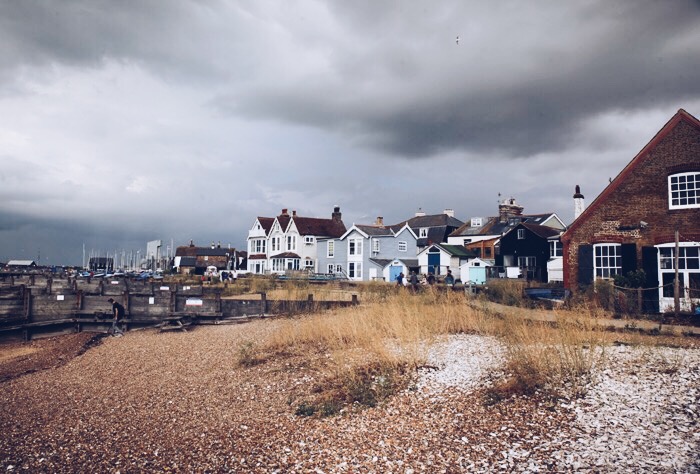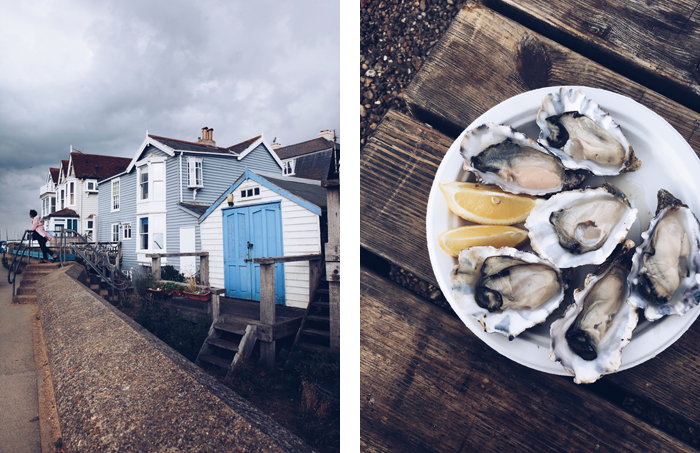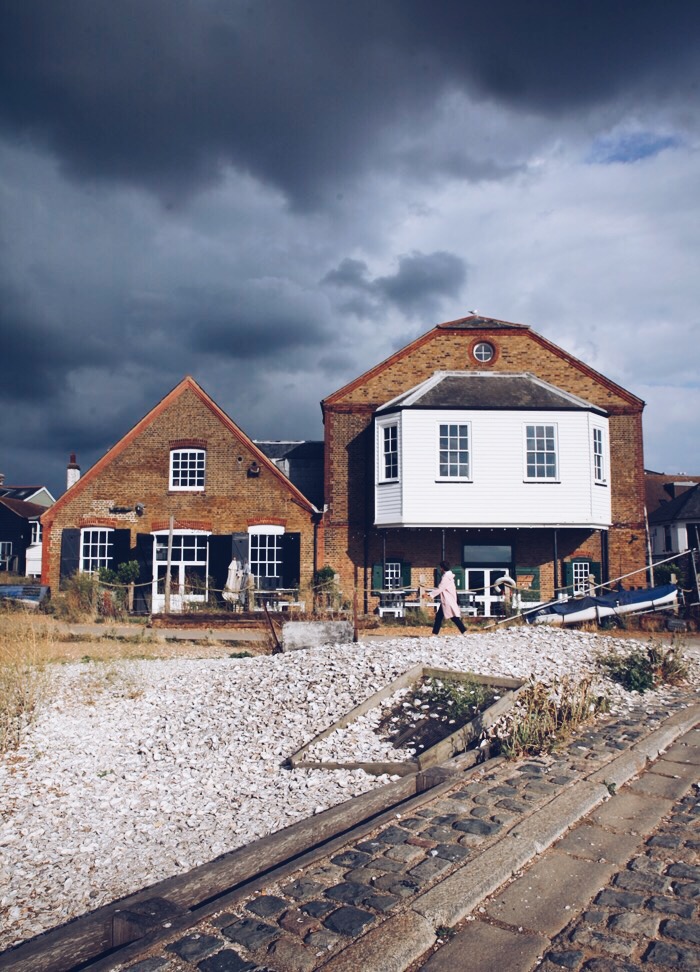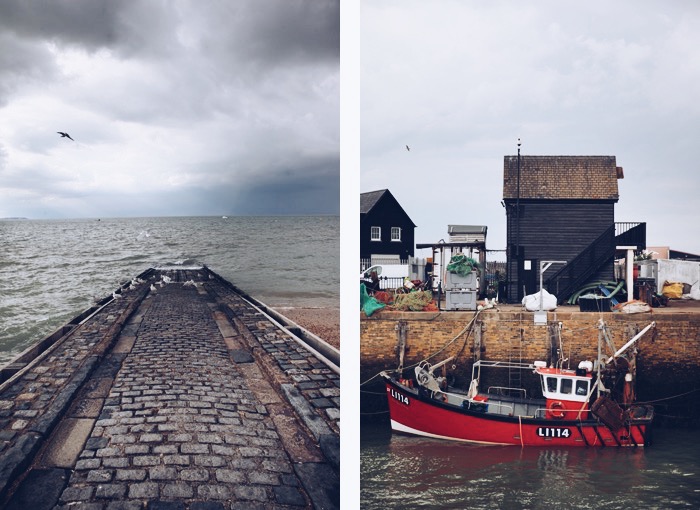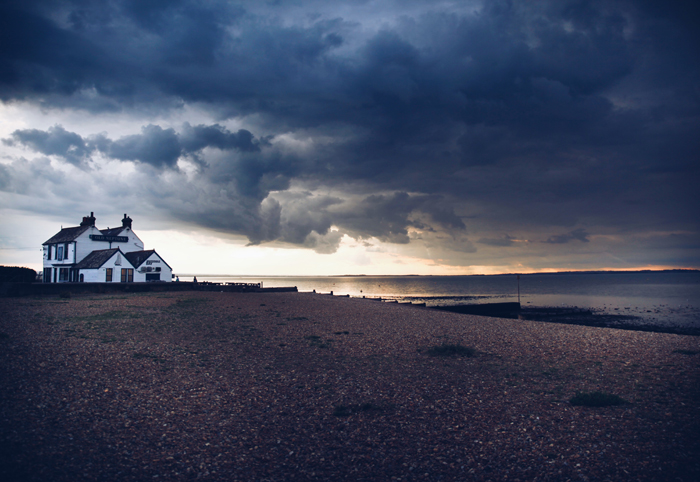 -à Margate : Beet Bar : Our eyes got caught by the unusual decoration. Nepalese/Indian/Nature/Healthy: I would only recommend to stop by for a smoothy and/or dessert. Salads and main dishes didn't really convince me.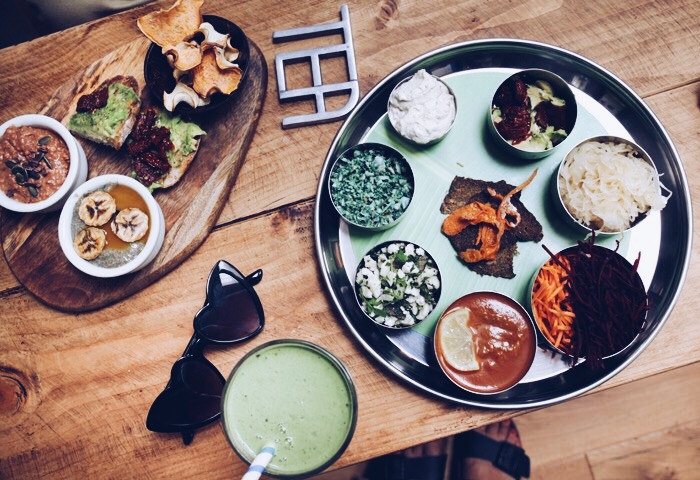 -à Withstable : Samphire : a very nice discovery! We really enjoyed the food. Fresh and local products cooked in a bistro-chic way: don't forget to book(and your name will be written on the black board: good idea isn't it?).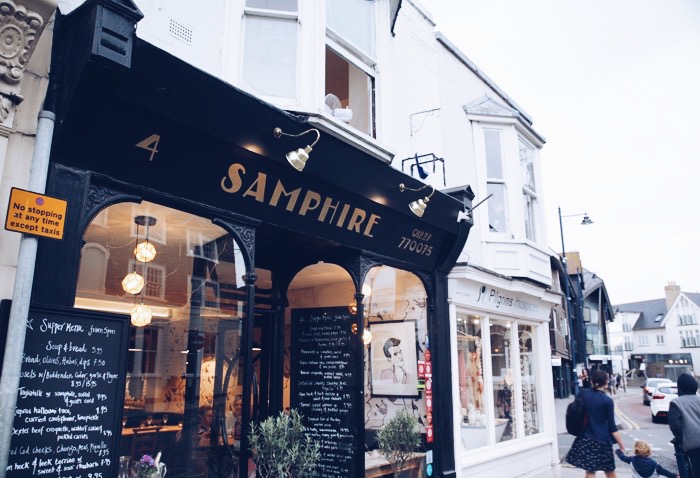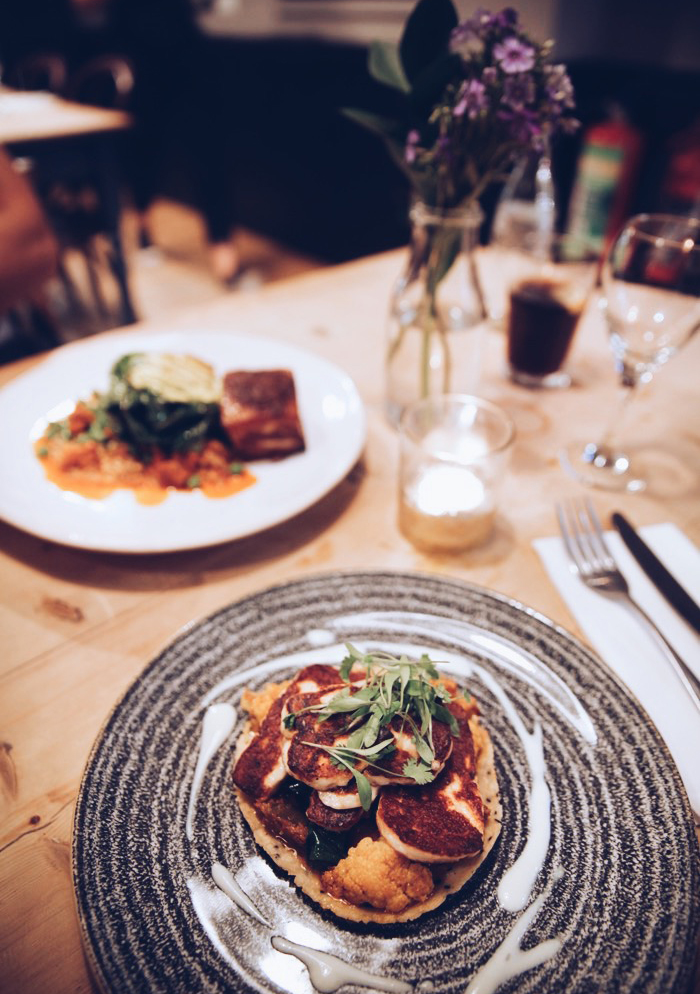 Don't hesitate to also try some oysters in side the seafront cabins, they are excellent.
DAY 6 : LONDON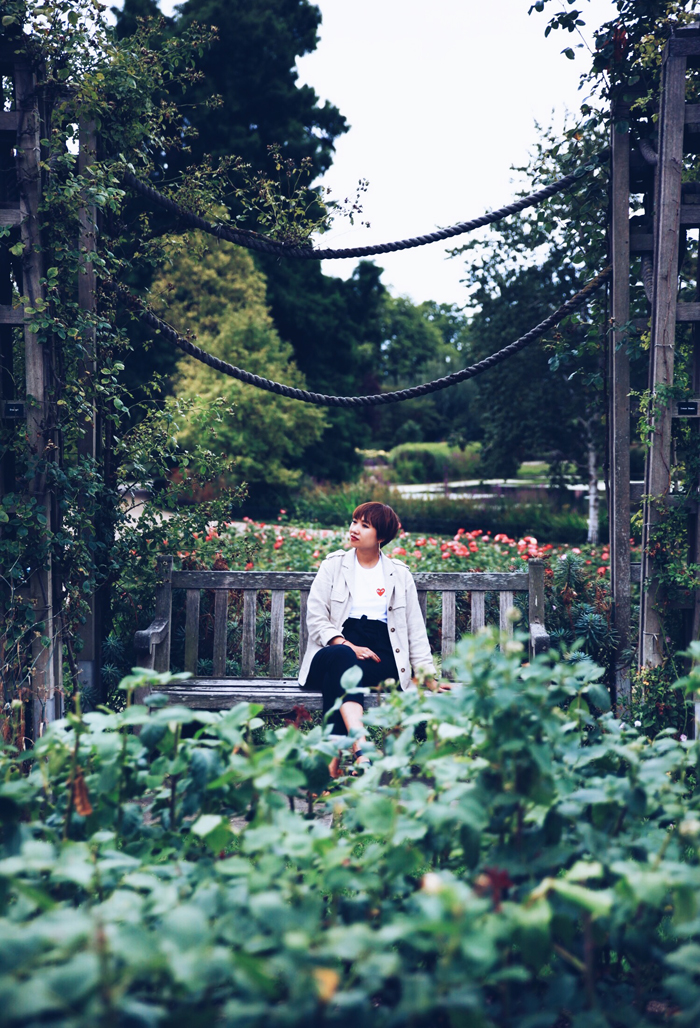 Back to square one! I don't really count anymore the number of times I came to London: I can't say that I perfectly know this city because every time it's only a few days, but I still love discovering new places.
This time, we decided to visit the neighbourhood where we stayed at: no pressure.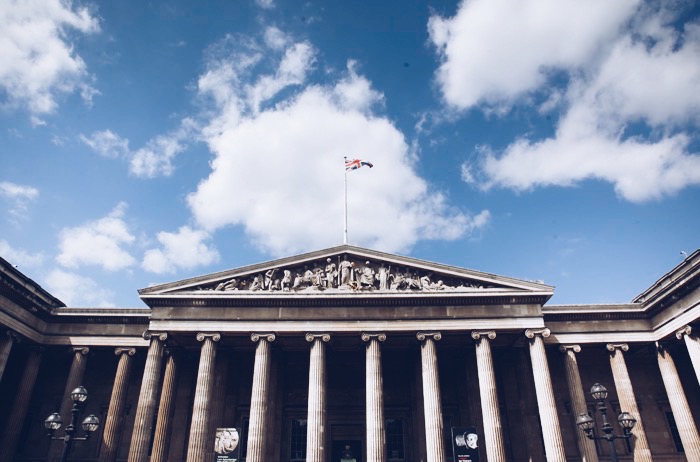 -British museum : my first time at this museum. We wanted to visit the « Japan » section but it was under maintenance, so we visited « Egypt». Impressive!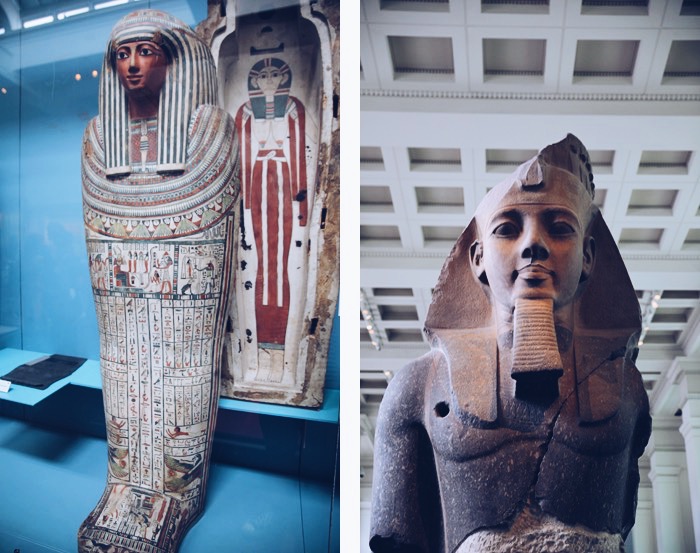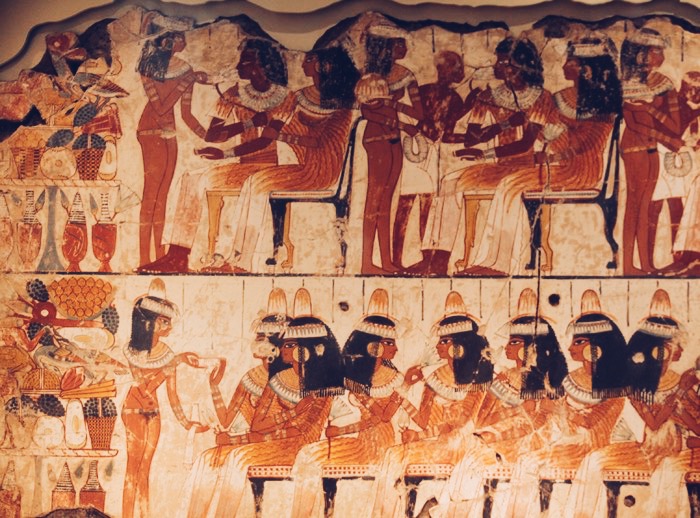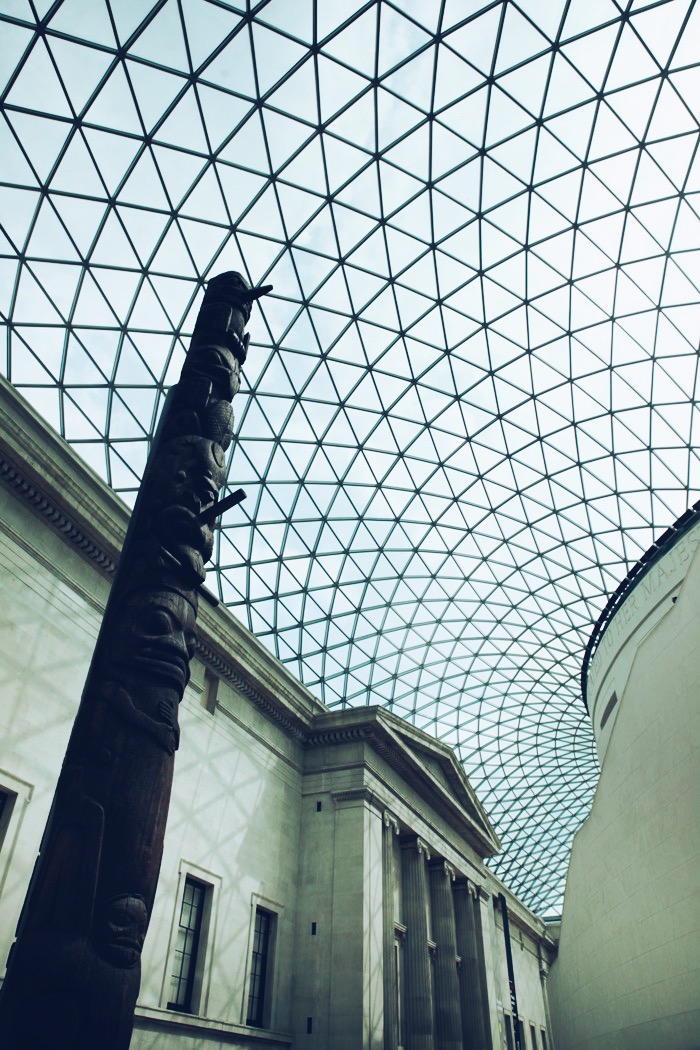 -Regent's park : The London parks have a very unique charm and this royal park is no exception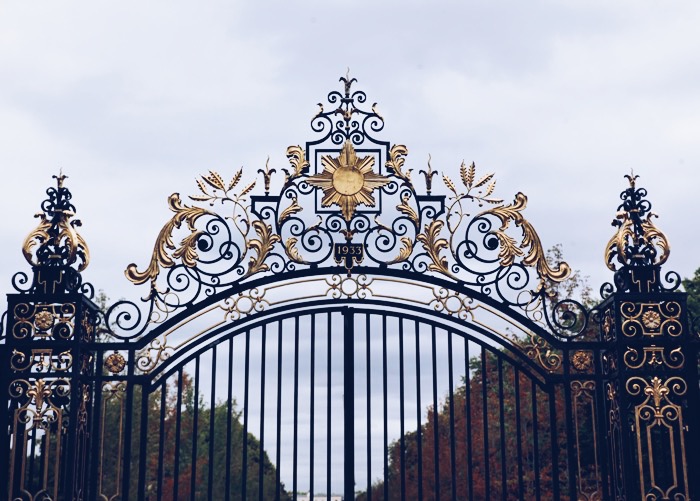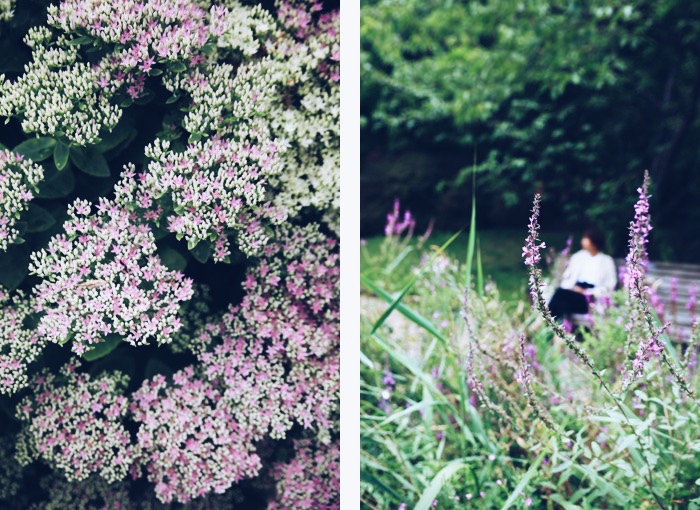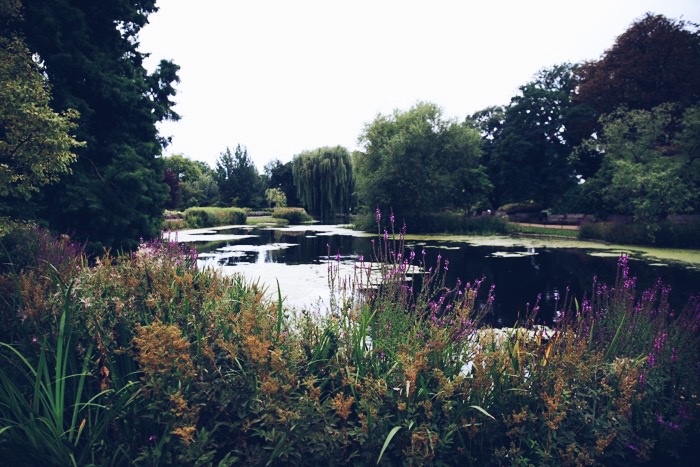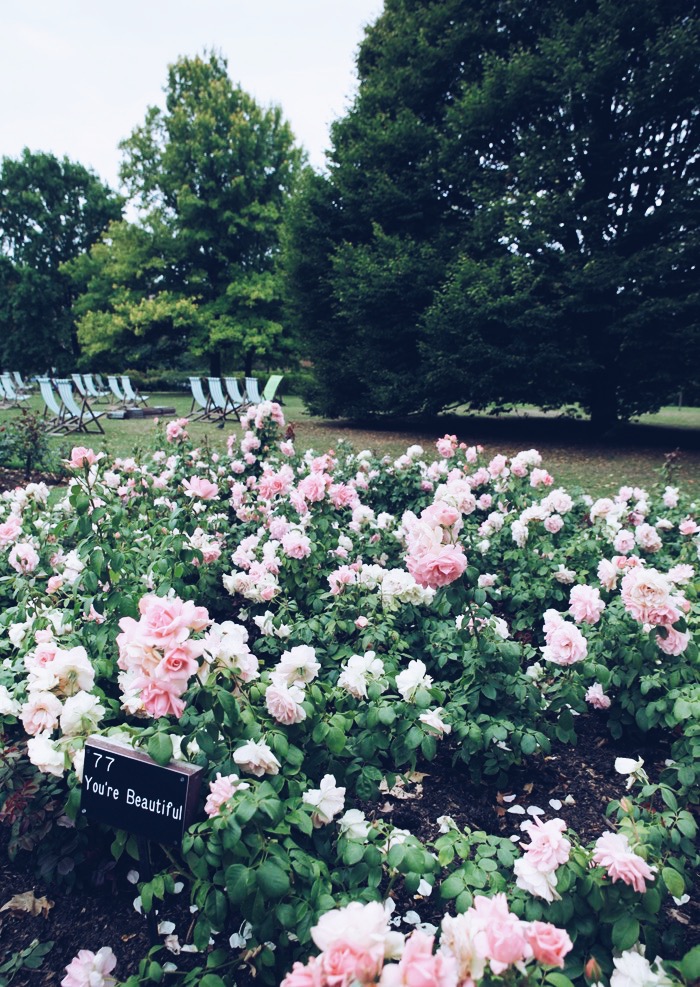 I would have loved doing a boat ride (indeed, we get to like it!), but because of our train, we decided instead to admire the variety of roses and to wander around the Queen Mary's garden, which was very pleasant.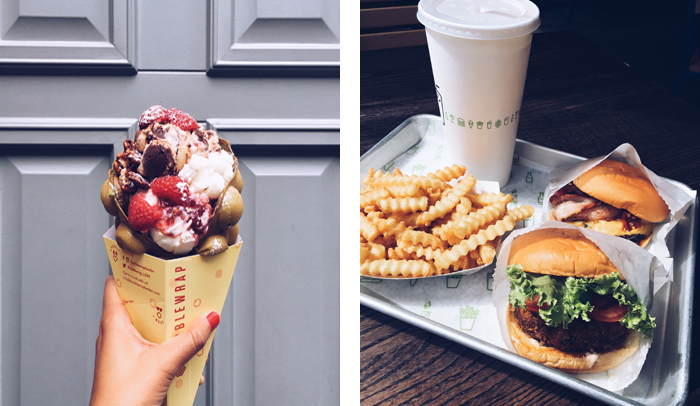 -Naru : A small Korean place in the Holborn neighbourhood: always nice to go back there when I am in London.
-Shake Shack :What a pleasure to find my favourite veggie burger discovered in New York City: the Shroom burger (breaded portobello mushrooms and dripping cheddar). We can't miss this shop that seems to have invaded every neighbourhood in London!
-Bubble Wrap Waffle in Chinatown : I'd wanted to try these « bubbled » waffles for so long: it's done! We can choose the ice cream to garnish it with and all the toppings we want: a bit too sweet for me but I had to try them anyway!
MY HOTEL : Renaissance St Pancras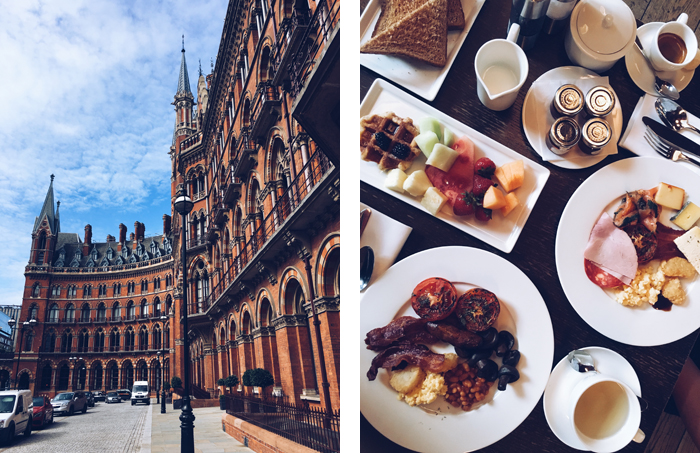 We chose this one for practical reasons (distance with the car rental shop and the train station) but also because we already got the opportunity to stay there (do you remember My-Wardrobe shooting ?) and I loved the place.
It's not really cheap but we wanted to enjoy our last night. We didn't regret it because the breakfast was also great.
And you finally reached the end of this road trip! I hope you enjoyed the ride. On our side, it confirmed our idea to go again and take more time to visit the England (we've been advised a few times already to visit the Cornwall so it's part of our bucket-list!). Let me know your thoughts if you do the same trip, I am curious. And congratulations, you read the full article! You rock! (English translation by Quiterie)