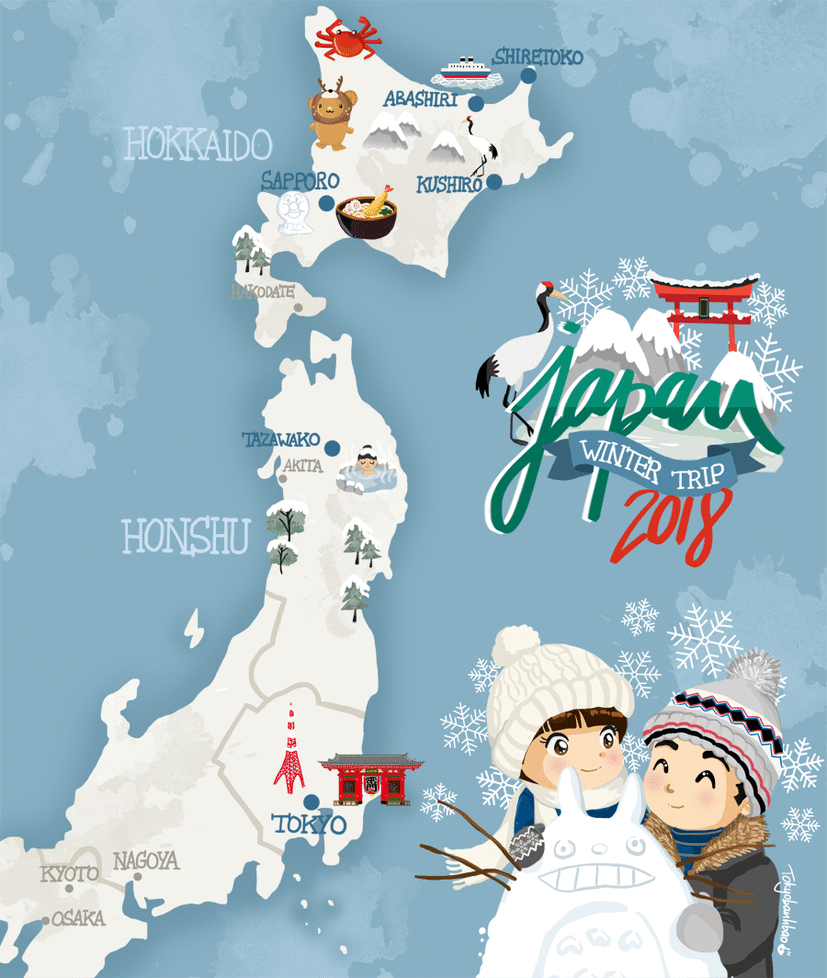 Here we are ! For those who didn't follow me on Instagram, I traveled 3 weeks in Japan with my SO and I think we probably had the best experience we could have had.
It's already our 4th time to travel to the country of rising sun. After spring and autumn, we wanted to explore this country during winter time, and what a great idea it was! we came back amazed by these holidays.
Knowing that I am already a fan of Japan, I knew I would like this trip but not to that extend. Especially as I hadn't prepared anything prior going: I admit I totally delegated.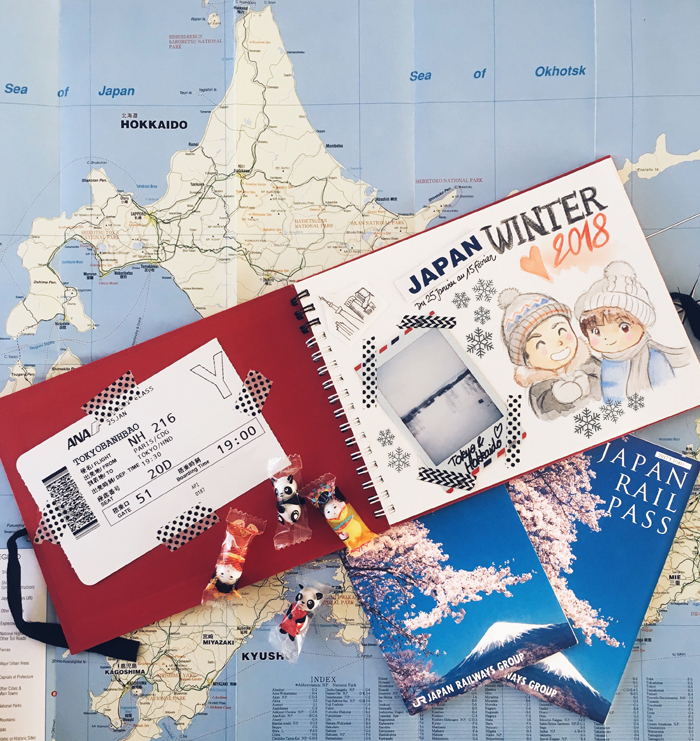 It's my dear love who carries the laurels this time, as he'd spent long hours in front of his screen to book hotels, find spots of interest, measure distances, etc. For lack of time, I was approving without really looking into it and I gave him carte blanche for this trip. Therefore we can warmly thank him for the program of the next few weeks on this blog!
Before going into details in each place, I will try to give my advices for those who would be interested in following the Japanese winter adventure. This season is often left on the side as people travel for hanami during spring but as for me, it also totally worth the try… only need to know if you are sensitive to cold or not!
Japan in winter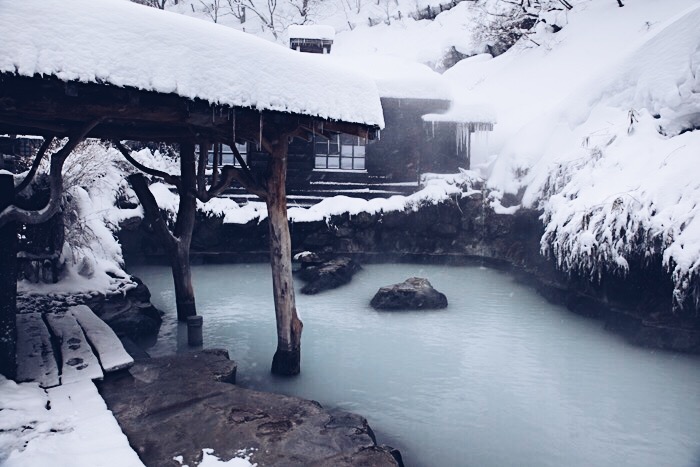 I had watched documentaries about Japan in winter and I knew it had some potential. Anyway each season has potential in Japan!
The thing that may scared a few of you is the temperature and the fact that you need to cover up with layers before going out. However, nothing to compare with Lapland or Canada: during our stay, the coldest temperature we got in Hokkaido (based on my Iphone!) were around -12 °C. In Tokyo is was about 4-5°C, which is pretty similar to a Parisian winter.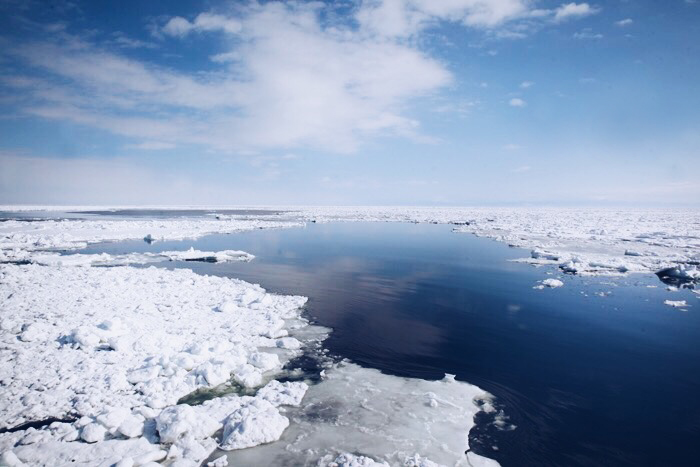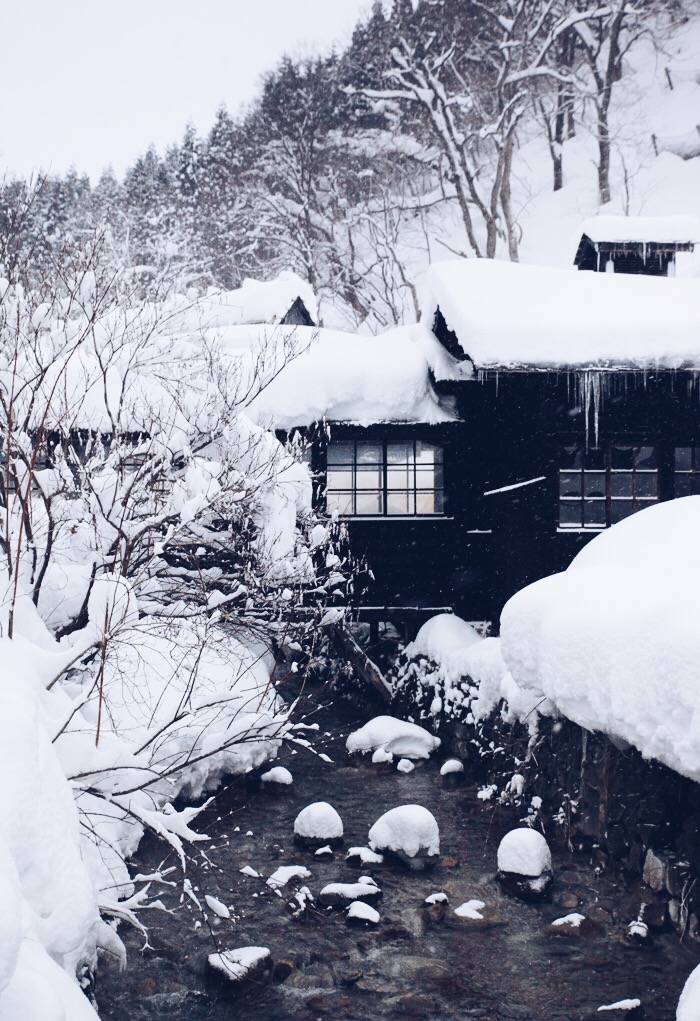 The advantage to travel during this season is the almost non-existant tourist in the area: we still saw a few groups of Chinese and Japanese tourists but almost no Westerners! It made it easier to visit, more confortable and gave the impression of being an explorer who just discovered a new land, which was fascinating.
Regarding the logistic, I will explain after but as always in this country, everything goes straight, on time and in order in spite of the bad weather so no need to worry.
Trip duration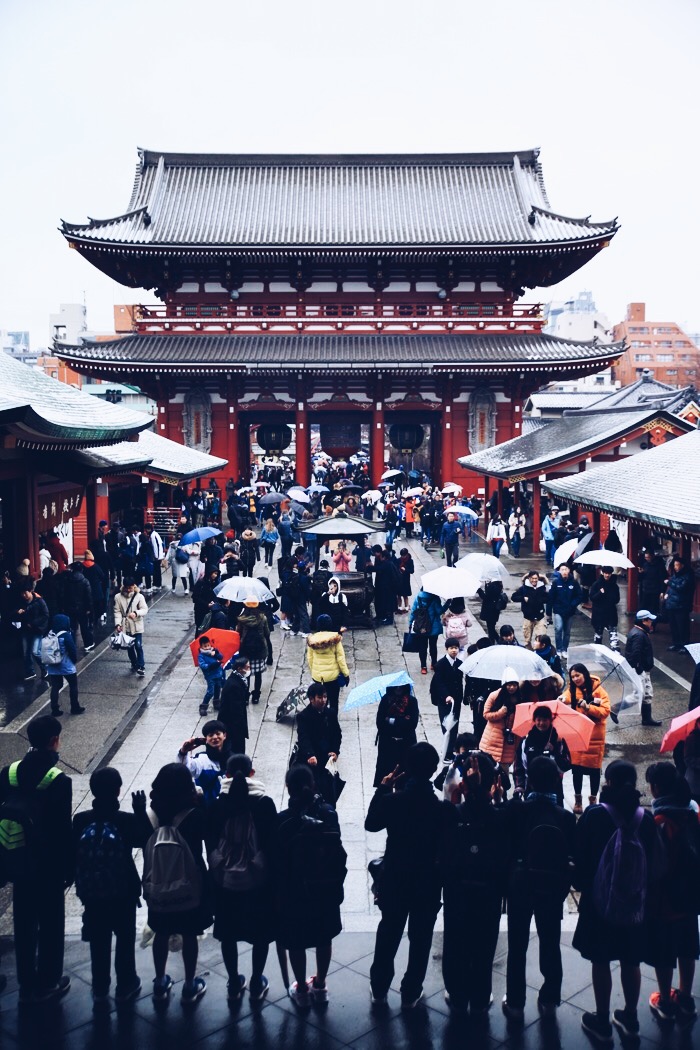 We traveled during 3 weeks (from January 25th to February 15th), which was quite confortable to visit without only giving a glance over places. We stayed the first 10 days in Tokyo in order to visit the few things we hadn't had the chance to see before and to see the places from a local perspective without pressure.
The rest of the trip to Akita and Hokkaido might have been a bit more confortable if we hadn't stayed that long in Tokyo.
Ideally, if you prefer wide spaces and nature, only stay 1 week in Tokyo and keep the 2 others to visit north side and Hokkaido. In any case when travelling to Japan (somehow to pay off airline tickets), it seems that 2 weeks are needed.
Plan the stopovers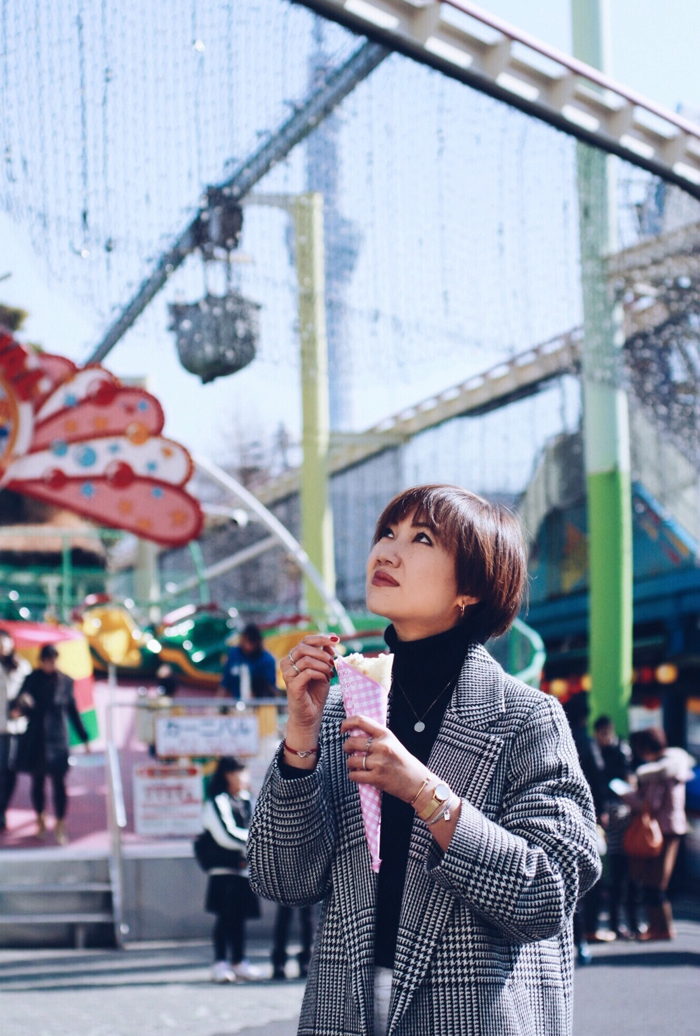 You can see the different stopovers on the illustrated map above. It was a bit tight but it really worth it!
As per the outside Tokyo part, my advice would be to stay minimum 2 nights in each chosen city, which we did most of the time except for Toenoyu onsen (near Tazawako) and Kushiro where we only stayed one night (because no room available in the ryokans at the chosen dates and also because of the timing).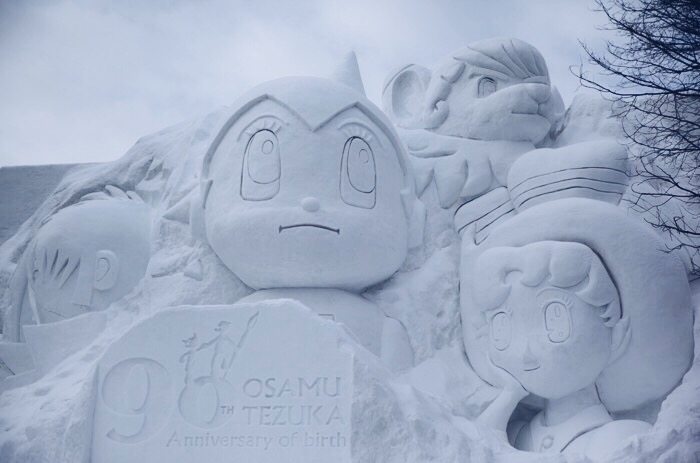 When it comes to cities in Hokkaido, we had to make choices for the stops. Our main goal was to attend the Sapporo Snow Festival, which is held early February every year: only 2 nights were more than enough but it was in high demand (so you'd better check the hotels in advance).
For the rest, I will give you more details when I will tell you about Hokkaido, but you should know that they are a lot of other interesting cities we didn't get the chance to visit this time! You can still have a look at my previous trips here and here to see other destinations in Japan.
The plane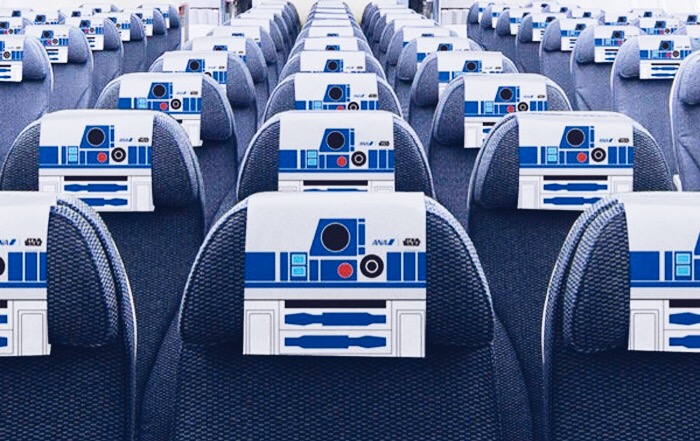 We bought our tickets last October and I don't really have tips to find good deals apart from checking online the prices with price-comparison websites. On contrary to our previous trips, this time we chose the Japanese airlines Ana, which offers direct flight from Paris to Tokyo.
I think it's my first time to take a direct flight to Japan. Obviously it's more expensive but we wanted to have this comfort. We actually purchased our tickets with the agency "Voyages à la carte" (Sainte Anne street, in Paris), which is well informed about the promotions for Japanese direct flights.
We also booked there our flight from Kushiro to Tokyo.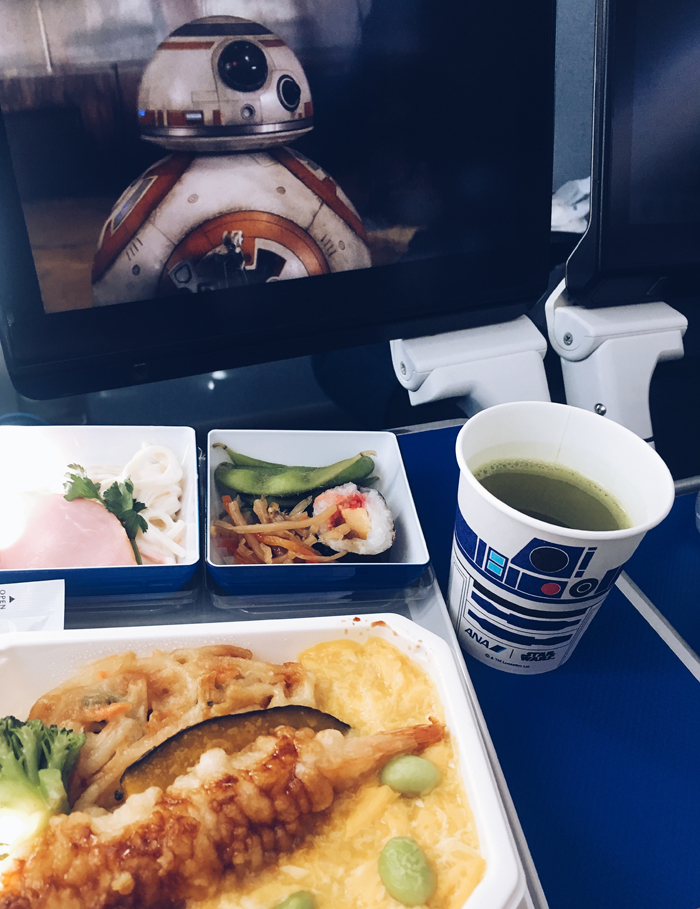 And what a surprise on our way back to Paris, we flew with the Star Wars aircraft! I heard about these Star Wars planes but I didn't think I would have the chance one day to travel inside (flights are decided last minute so I don't think it's possible to plan in advance).
On board, we were welcomed by Master Yoda, the flight attendant, glasses and napkins are all in the colors of R2-D2, a welcome message is done by C3-PO… In other words, everything to be comforted before going back to France!
The train and the JR Pass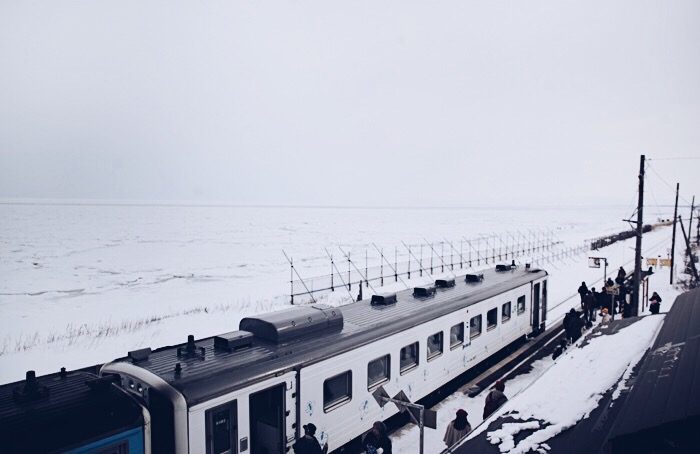 We spent quite a lot of time during this trip in the trains. But as I already explained in the past I love taking Japanese trains because they are always on time, and very comfortable (a lot of space for the legs and luggages), the view from the windows is amazing and the food at the train stations is excellent (passion Ekiben). It's really not a chore.
As always we ordered in advance a one-week JR Pass, which allows to use all the JR trains in an unlimited way. The only issue during this trip was the low frequency of trains in Hokkaido: it's really important to take it into consideration as sometimes there are only 2 trains during the day to go to a specific city for example.
Also, try to do all your transfer the same week or two weeks, to make sure you won't need to buy another JR pass.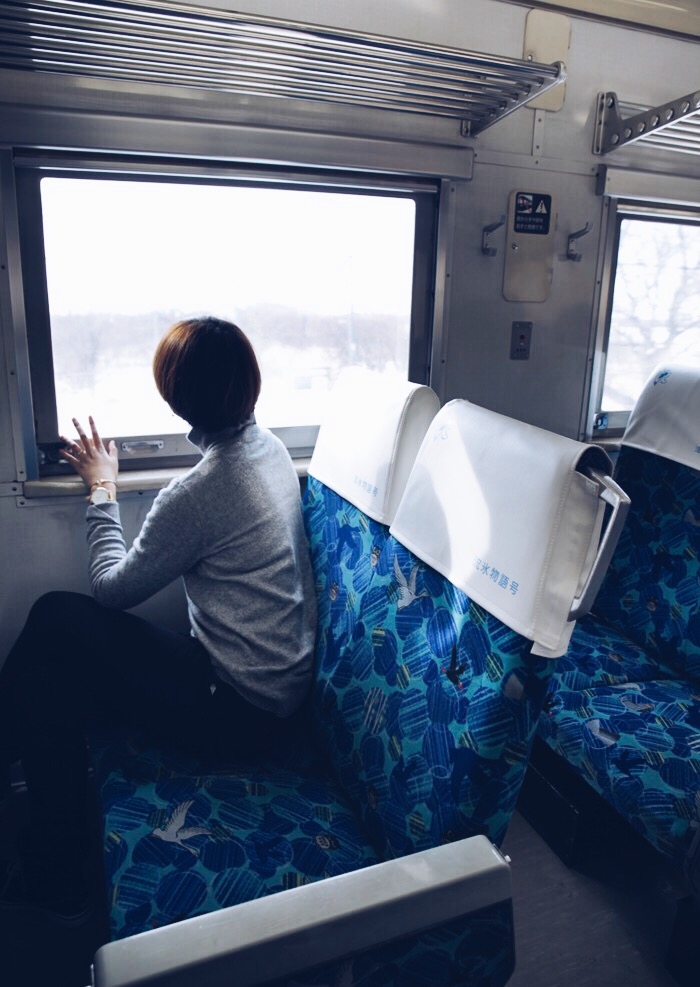 Once you got the JR Pass at the airport, and with a calendar, book all your train tickets (main stations in Tokyo have JR counters).
This task might be a bit tough as the person at the counter doesn't speak (or a little) English but it's essential to travel peacefully and to make sure you will have a seat.
Internet in Japan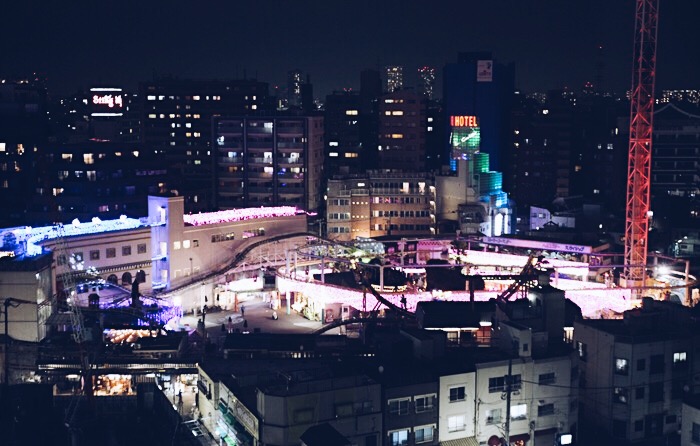 During our previous trips I didn't use Internet on my phone because we stayed in cities big enough and I was asking people in the street.
This time, I rent a Pocket Wifi and I don't regret it as it simplified our trip (83€ for 3 weeks here but there may be other cheaper websites maybe)!
You book it online in advance and get it once you arrived at the airport and when you leave you just need to insert it in a prepaid envelope and post it.
It allows to have network all the time and everywhere (expect in the very country side places but it's not a big deal). To find our way, nothing to compare with our previous time: I was simply searching on Google maps the name of a place and hop !
Even though I've tried to make the no-internet my priority, I must admit this pocket wifi saved us from annoying situations. So rent it without hesitation and especially if it's your first trip!
To find our way in the subway, I used the free app City Rail Map, which gives itineraries, lines to use from a point A to a point B and it was very useful.
Accommodation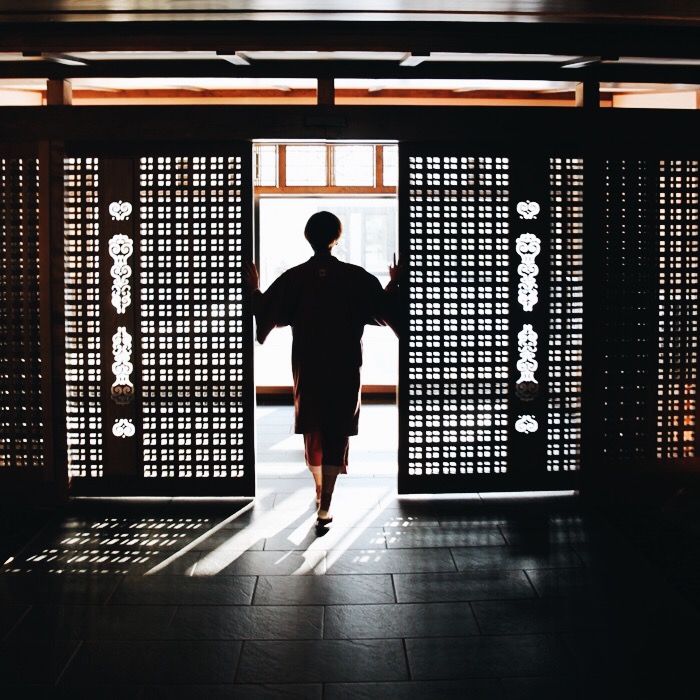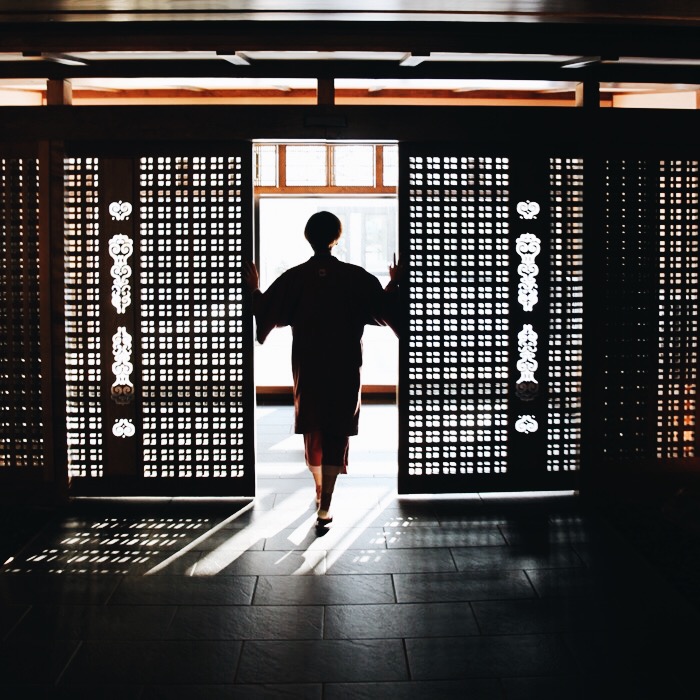 I recommend to book hotels in advance (it was a bit tight for us as we started looking at hotels last October and already a lot of hotels were fully booked in Hokkaido and onsen areas in Akita). So start planning during spring or summer if you want to travel the following winter.
I will give the name of our hotels along with comments when I will tell you about our trip: I know accommodation is something you are always interested in but you will know all about it, don't worry!
Food
Believe it or not my silhouette got refined and I lost a bit of weight when I came back from Japan! We walked a lot but I think the Japanese food really helped because we ate less sugar than in France. First, breakfast, we had fish and rice almost everyday and because the restaurants close early we usually had dinner at 6:00pm.
For those who would panic about the idea of not having toasts in the morning, hotels also offer pastries and other pancakes for breakfast and there are lot of sweets in the street of Tokyo but sugar is anyway less present in the daily life.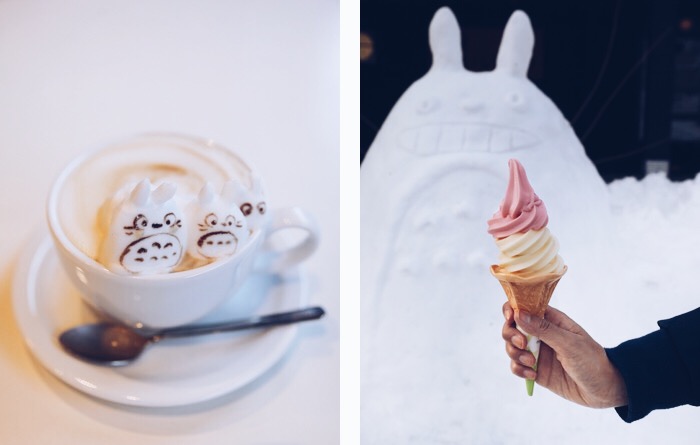 You'll see article after article what kind of food I discovered but as always quality is excellent in Japan.
Ironically, it's pretty hard to find fresh fruits in supermarkets (if any, they are expensive), and I would put a damper on all that plastics they use (using plastic to wrap a single banana breaks my heart!)
Suitcase(s)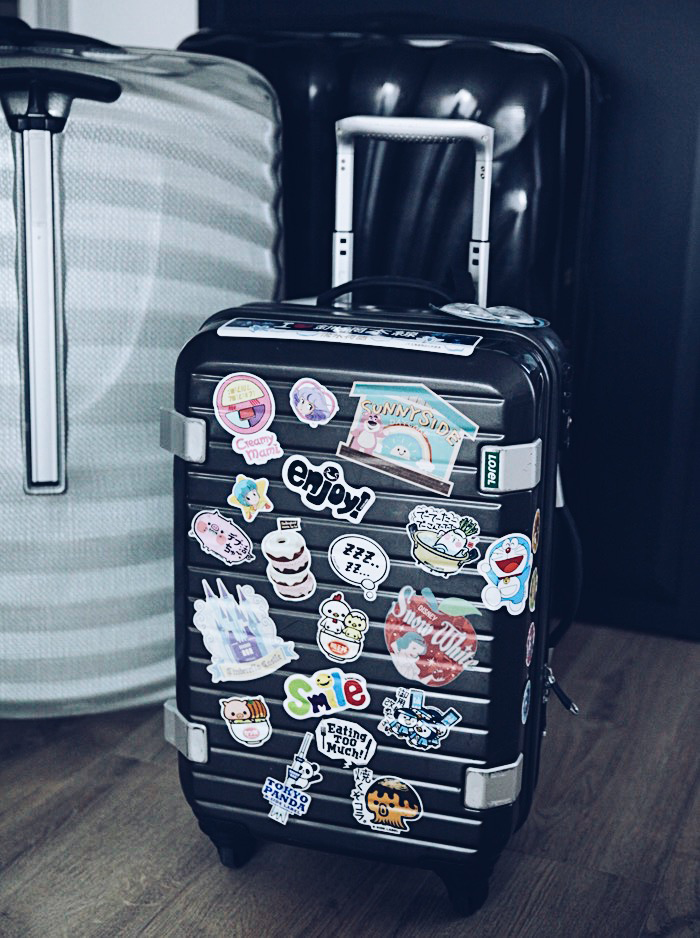 Once again we brought a way too much. Ana airlines allowed 2 suitcases of 23kg and one carry-on each, which is a dream when we think about all the souvenirs we can bring back.
But we decided to take 2 big suitcases of 23kg and one small cabine luggage… which was cumbersome to move around so make sure to reduce as much as possible (one big suitcase for two and one carry-one would have been ideal I think).
I didn't bring back a lot of souvenirs: we didn't have to buy a new suitcase (as the other time before!) but for the next time I will really try to be more minimalist with my clothes and makeup products (100ml of cleansing lotion is more than enough for 3 weeks for information).
Electronic material :
Our Canon Eos 5D Mark II camera survived without problem the low temperatures. As per the Iphone, I kept it warm inside the pocket of my down jacket to make sure the battery would last as long as possible and I used it only to take photos or movies (I had two backups chargers for one day).
Make sure to bring with you one or two adapters for Japanese plugs (same as the ones for United States).
The essentials
–Snow boots (Sorel Caribou for him and Sorel Cosy Carnival for me = mines were not as warm as his when it came to low temperatures but I wanted them less cumbersome)
-A pair of sneakers/ boots for Tokyo
–An Ultra warm Uniqlo legging to wear underneath pants
–A warm coat and down jack to wear underneath if needed
–Thin cashmere pullovers
–Thick ski socks
–Scarf, beanies and gloves.
–Medecines for cold, cough and digestion etc (=it's really difficult to communicate at the pharmacy and on the medecine boxes, everything is written in japanese kanji !)
For the rest, make it as simple as possible: 3 pullovers and 2-3 pants seems enough for three weeks (especially if your hotel have laundry/cleaning services). Knowing that you can buy things there, I really insist to only take the essentials or you may regret it during your travels!
Budget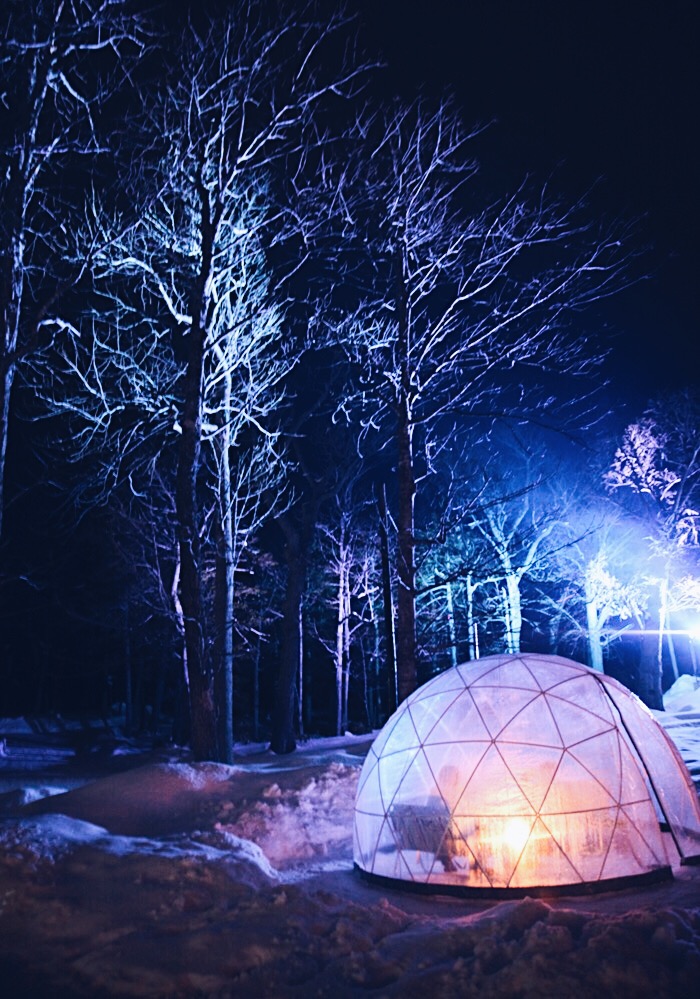 It's always hard to answer this question because the desires, needs and priorities depend from one person to another.
Of course, a budget for this kind of trip is quite substantial compared to a trip to Thailand but it's totally conceivable. The black points in term of budget are housing, flight tickets/transportation but in Tokyo, I found the price of hotels much cheaper than a city such as New York.
For the food, if you eat local it's not expensive at all: a bento in a train station or a bowl of ramen is around 5-7€, Tokyodisneyland set menus (starter, main dish, dessert, drink) are delicious and cost about 12€.
I found this very useful website to simulate a budget for this kind of trip.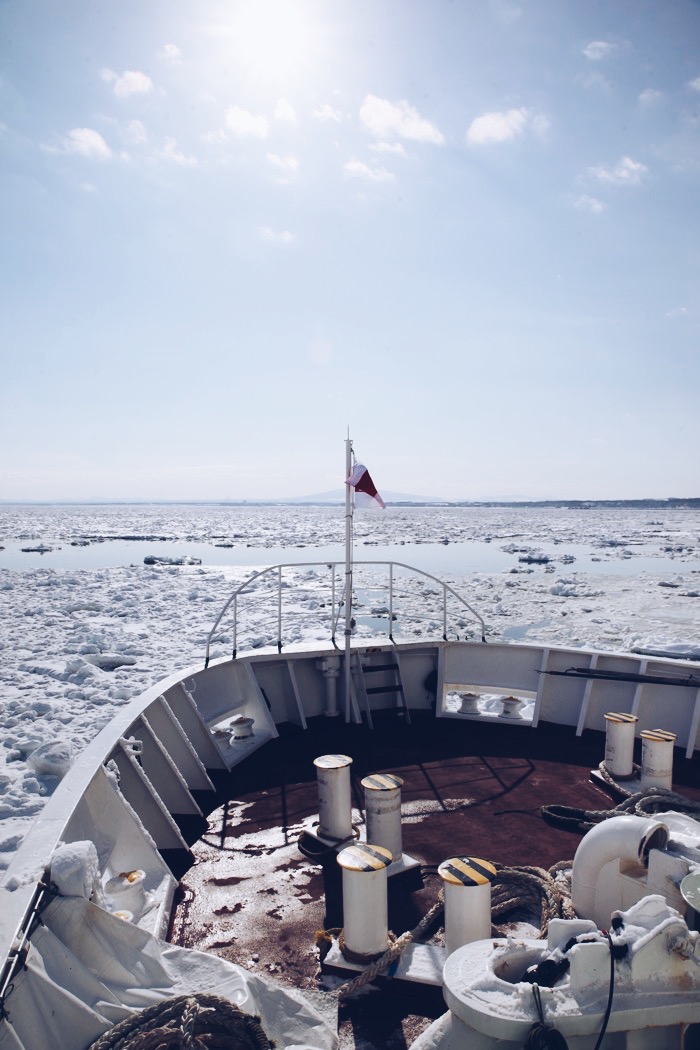 I wrote quite a lot to introduce this winter trip to Japan but it was necessary for a good start before getting deep into details for each destination!
As always, you can ask me your questions in the comments below and I will try to help you the best I can to prepare this trip! Thank you for reading and see you very soon in Tokyo! (English translation by Quiterie)
PS : For the people who followed my instatories, here is my Deezer musical playlist which acompanied all my trip in japan and that I really loved to chose to illustrate my Instastories. Every song has now a special meaning to me, with a precise definition of the place and the atmosphere in which I was when I listened to it. <3
Photos et illustrations credits : ©Tokyobanhbao
except the Star Wars seats ©Lucasfilm ©Ana