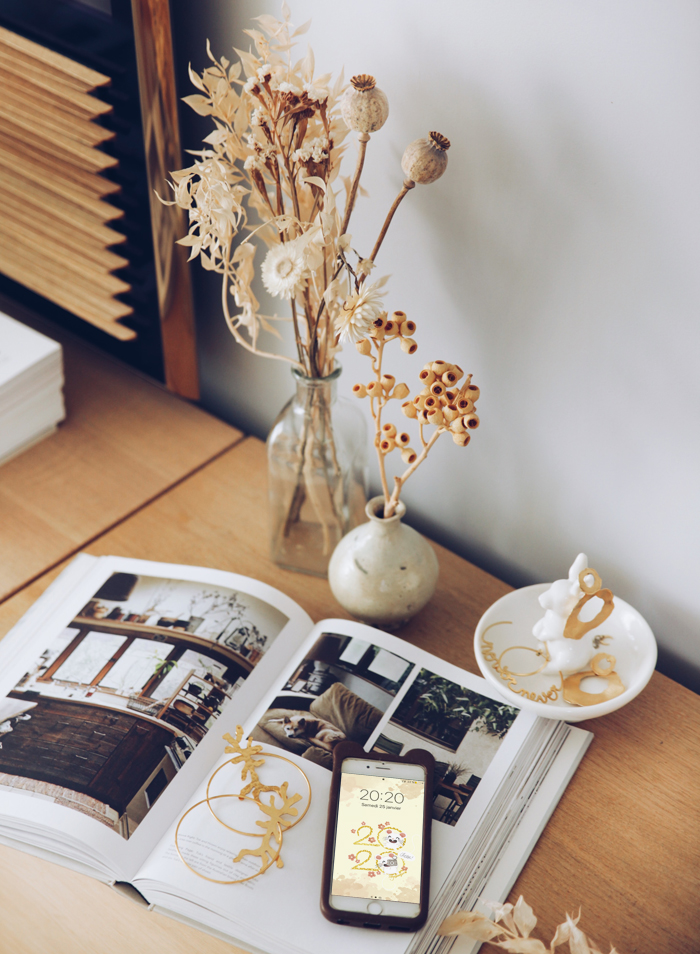 It's still the greeting period for the New Year and here I am again to celebrate this lunar new year of the rat!
Bye bye pig, welcome rat! I don't know if the meaning of the sign is positive or not but let's say this 2020 year will be all positive anyway! I wish you all some magic, good health, happiness and to share a lot of moments full of love with your friends and family!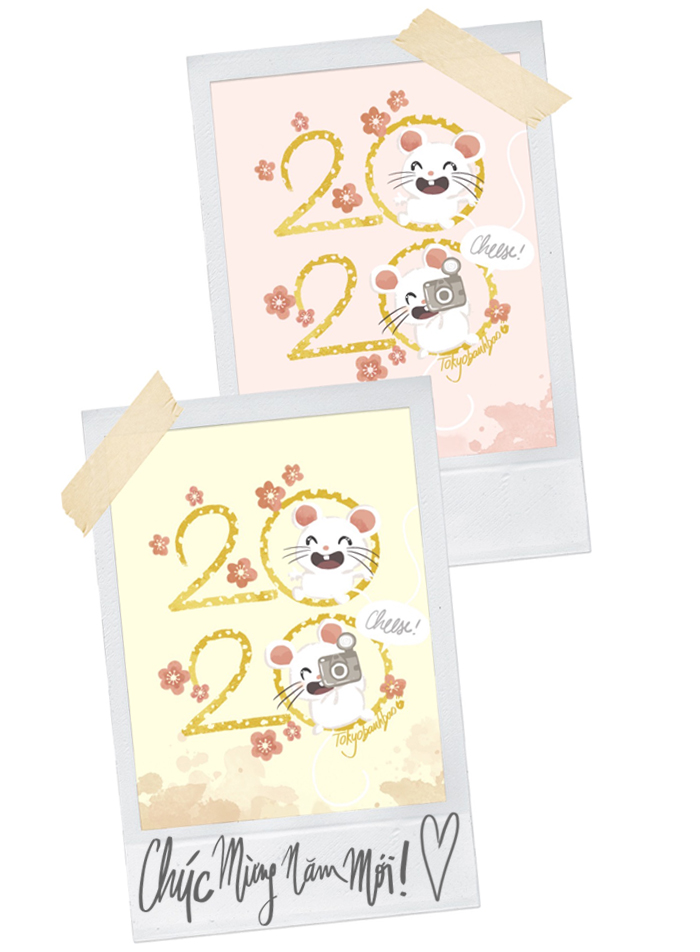 A yellow or pink wallpaper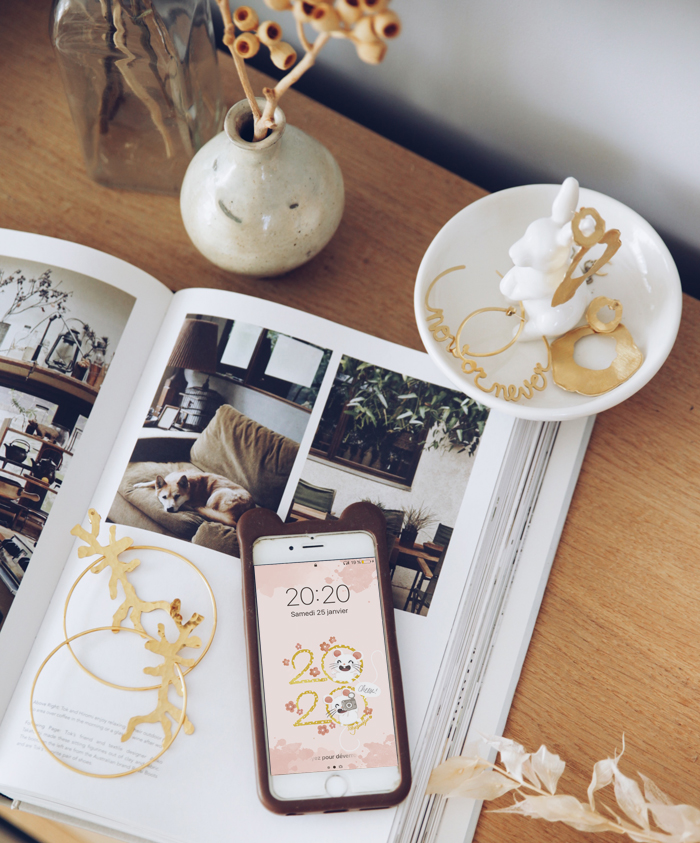 Here is a wallpaper to use all this year long : I hope you will like it and it will make you smile: Cheeeeeese! Happy Year of the rat! Happy Têt! Chúc Mừng Năm Mới !!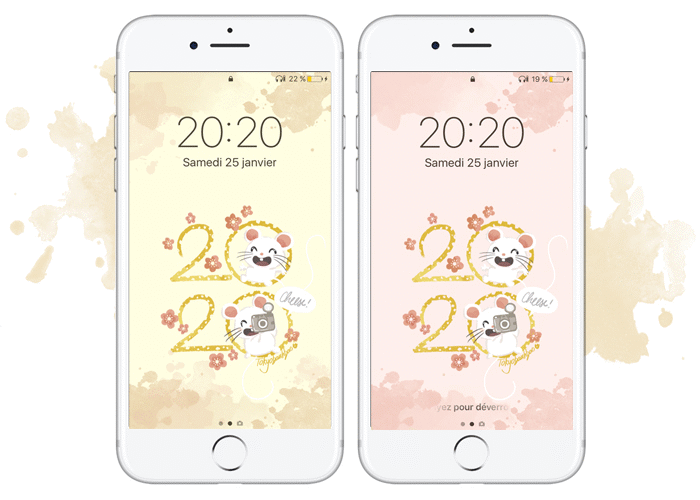 Yellow lock screen wallpaper here
Yellow dashboard wallpaper here
Pink lock screen wallpaper here
Pink dashboard wallpaper here
You can download this wallpaper by clicking on it and simply register the image into your image gallery. Then, choose it as home screen on your phone (do not forget to resize it as the iPhone usually tends to zoom images).
This illustration (like all the others on this blog) has copyright and can't be modified (color, layout, drawing, signature…). You can only use it for private personal usage and no commercial opportunity. Thanks ! (English translation by Quiterie)