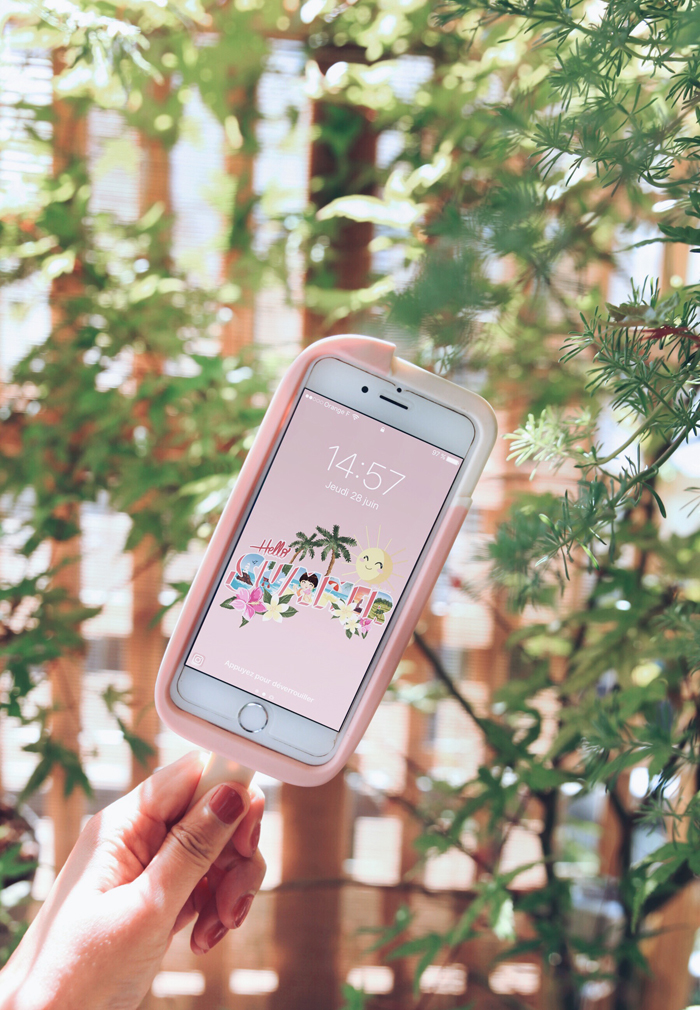 Summer is finally here! Because the sun has decided to please us for a while, it's now time to replace the one I drew for you last February! So here is a new summery wallpaper for smartphone, drawn by myself with love.
I made a mix of all my favorite destinations. You can recognize Jersey island, Miyajima and its tori, a sunset in Thailand and the rice fields in Bali: locations more or less exotic but all very inspiring!
3 colors for your summer
As every summer, I will stay around apart from a few weekends but this wallpaper will make me dream a bit… and I hope it will make you dream too!
This time, I prepared 3 choices of pastel colors to match them with your daily mood (or your nail polish hehe): blue, pink or orange.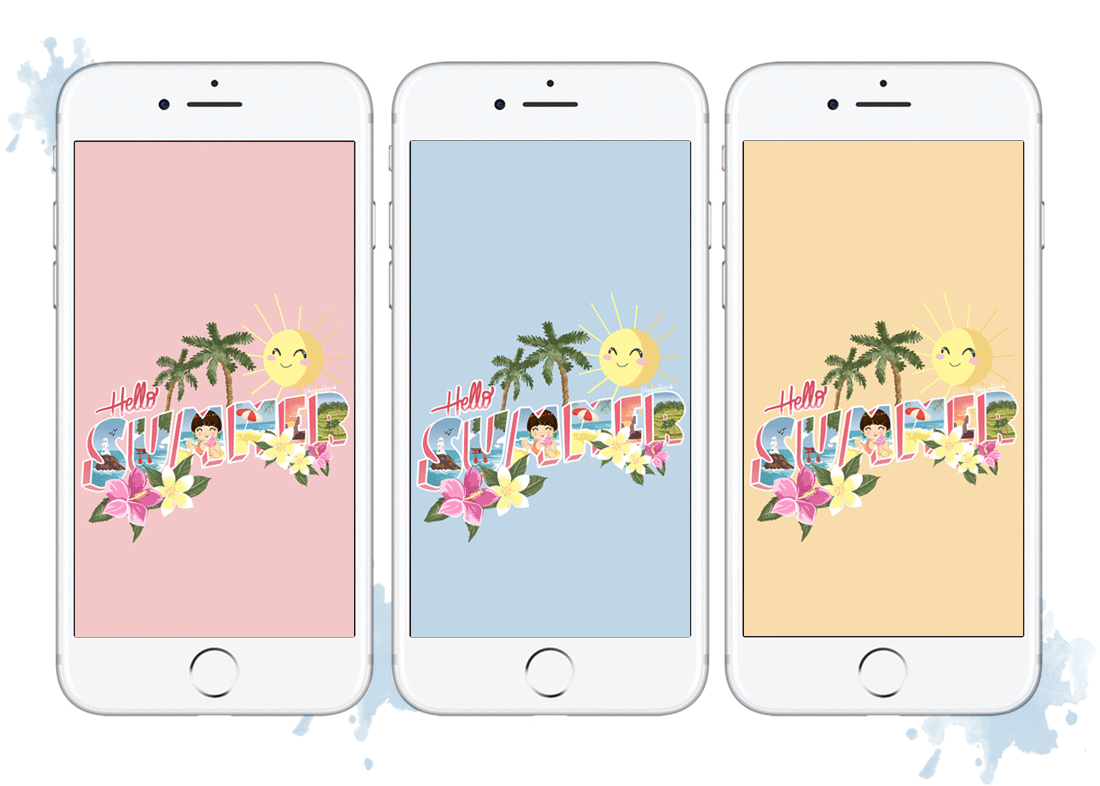 Pink lock screen wallpaper here
Pink dashboard wallpaper here
Blue lock screen wallpaper here
Blue dashboard wallpaper here
Orange lock screen wallpaper here
 Orange dashboard wallpaper  here
As always, you can download the wallpaper by clicking on it and saving the image in your smartphone photo gallery. Then, select it as wallpaper (don't forget to resize it as usually iPhones try to zoom in the image). Have a great summer everyone!
PS: This illustration (like all the others on this blog) has copyright and can't be modified (color, layout, drawing, signature…). You can only use it for private personal usage and no commercial opportunity. Thanks !(English translation by Quiterie)