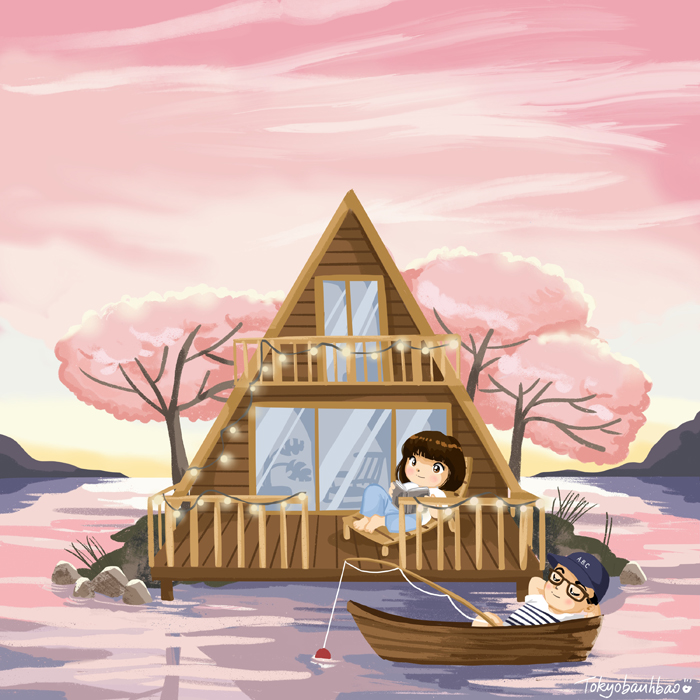 Here I am again to share some inspirations of decoration to dream a little. I have always loved small living places (to live in a huge castle = not made for me!) and since I was a kid, I have always had the same passion for cabins.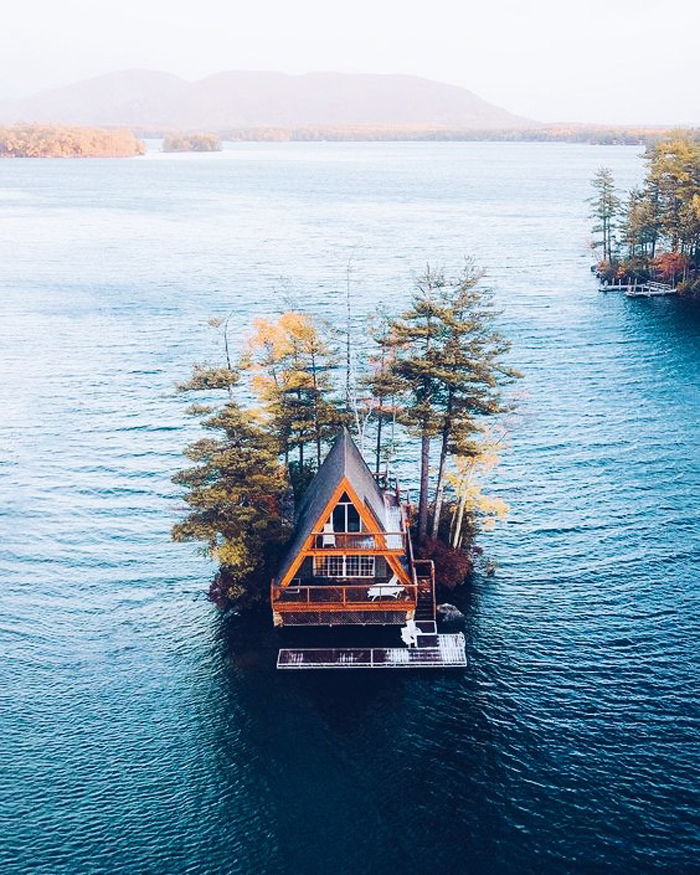 Therefore, I decided to draw the house of my dream in an unrealistic scenery (= sakura trees growing in the middle of a lake!) but as we are in a dream, why should I hold back?
Below are a few inspiring photos I pinned on a dedicated Pinterest board "Dreamy cabins" (you can find all the credits and more pictures on my Pinterest account).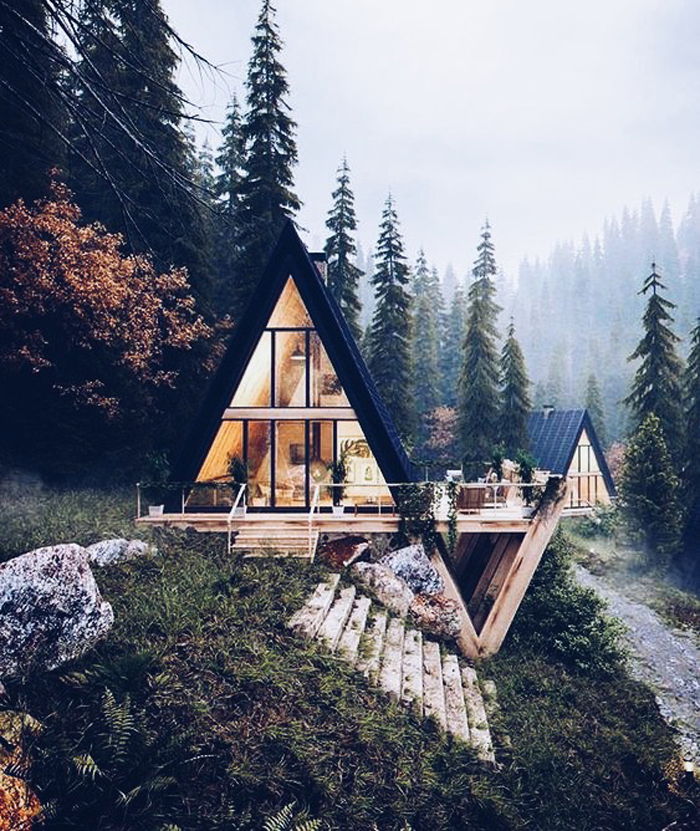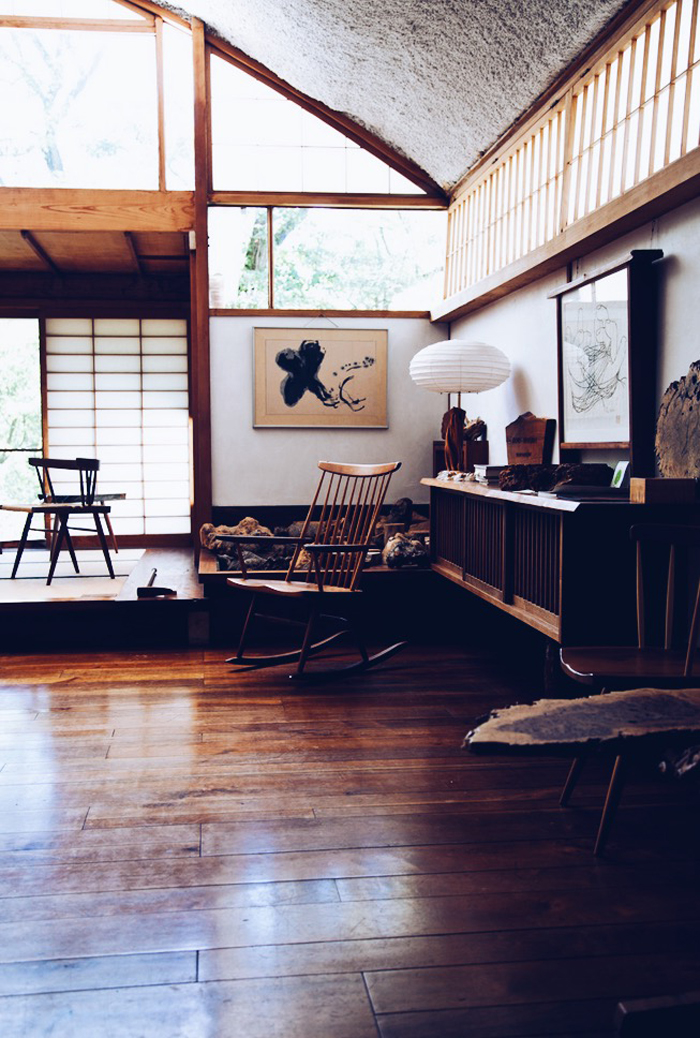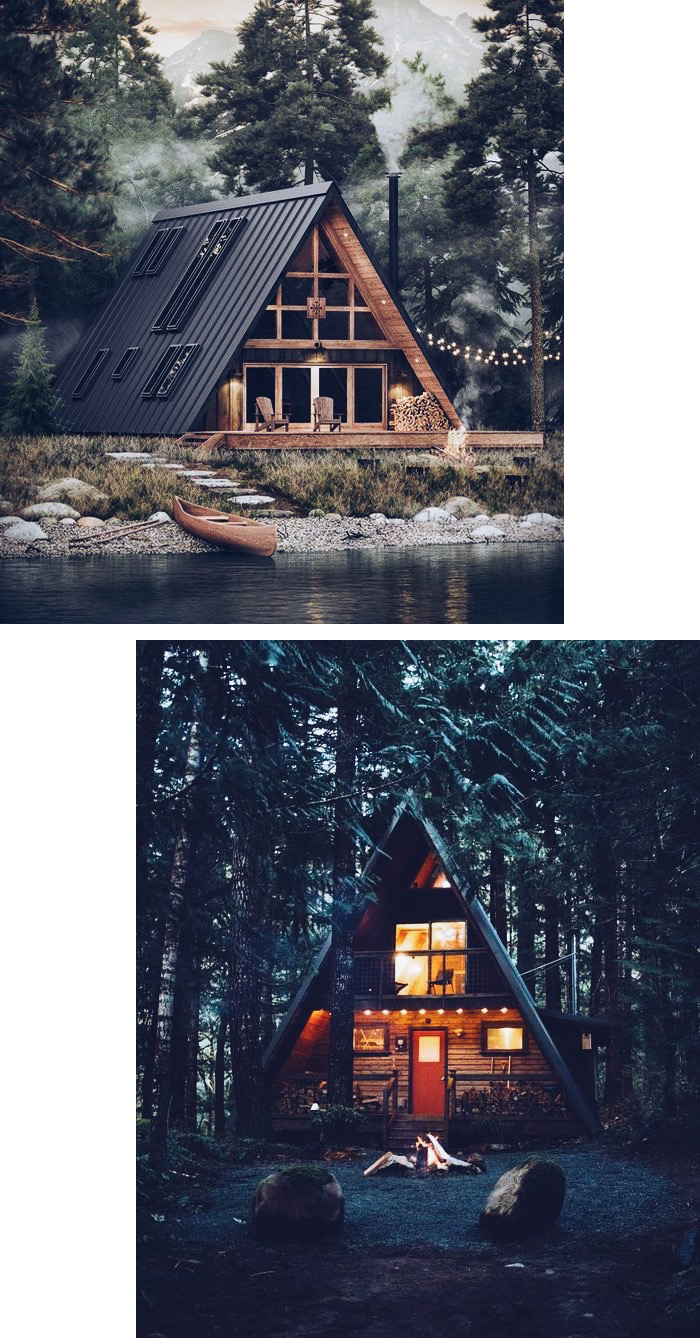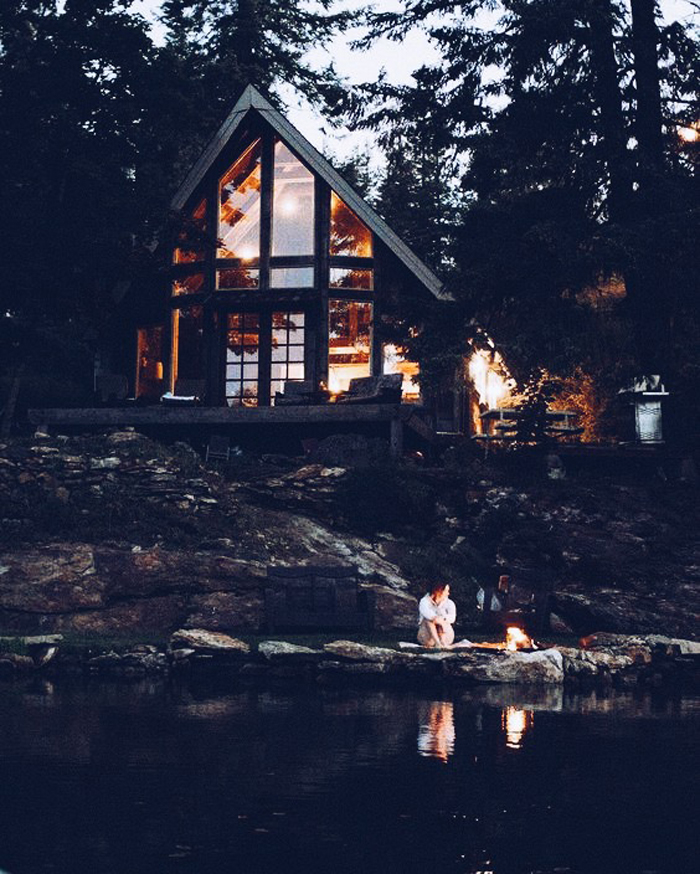 I love the cosy atmosphere of the wood and nature and when the decoration is a sweet mix of warmness/minimalism/raw materials/practicality, I am in heaven. Pleasure for the eyes now that might become a reality one day! (English translation by Quiterie)