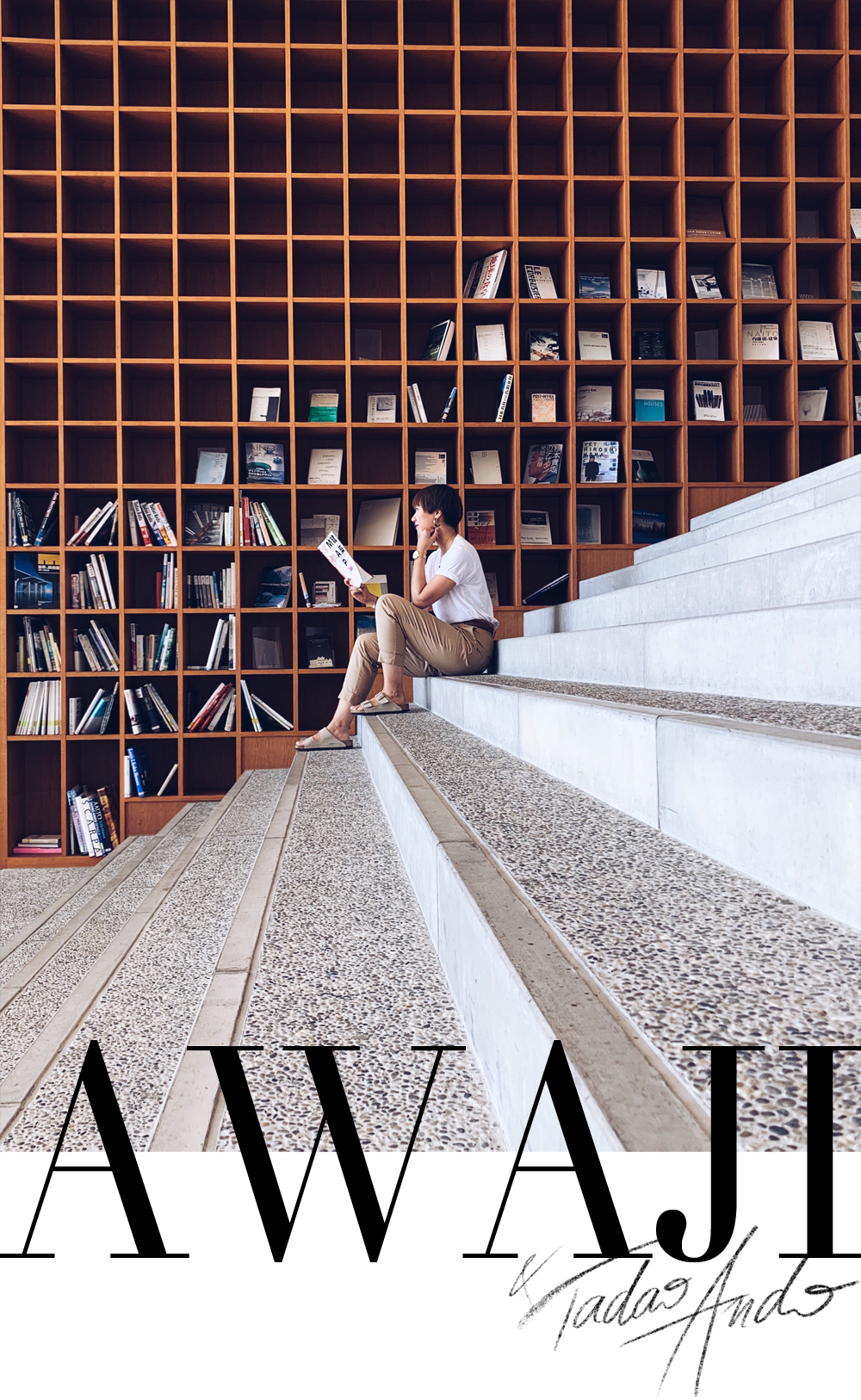 Finally ! After all the details about Osaka, here is the first step of our road trip. It's now time to start this journey in chronological order.
Indeed, as soon as we landed at Osaka airport early in the morning, and right after getting our rental car (= all the info about this topic here), we drove non-stop toward the Awaji island. This island connects the main island Honshu to Shikoku (which will be our main interest for this trip). Let's go!
Awaji Yumebutai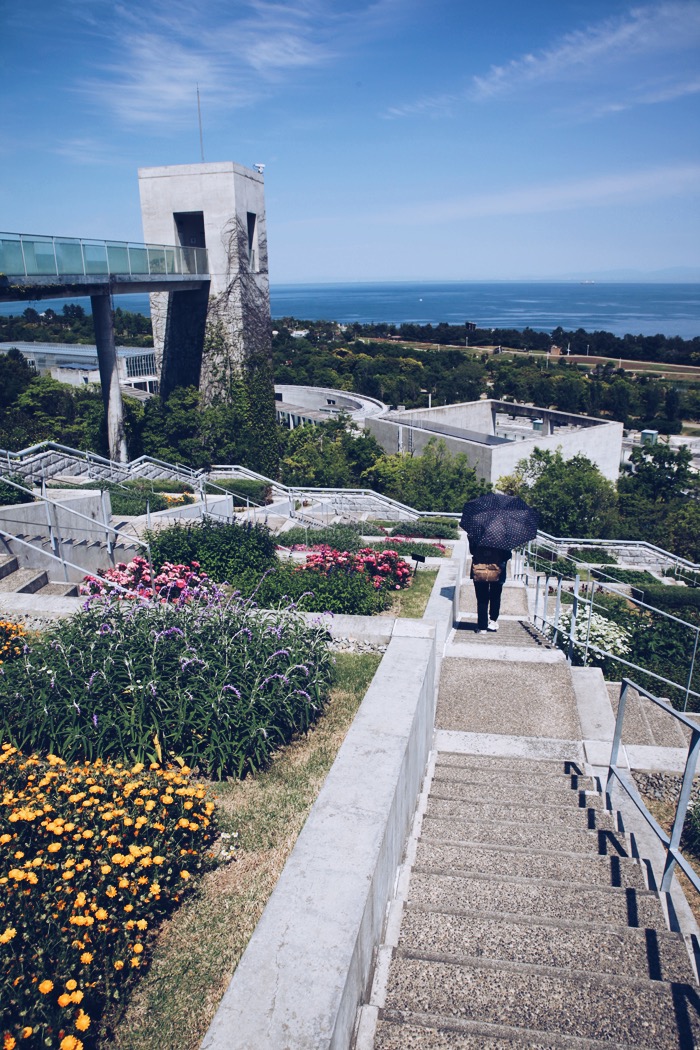 This garden/monument/park (I don't exactly know how to describe it) was our very first stop to visit almost right after getting off the plane! But the excitement of being in Japan as well as the idea to discover this master piece of Tadao Ando kept us awake.
I am grateful to my favorite travel agent for suggesting me this stop that really worth the visit if you are a fan as me of the work of the architect.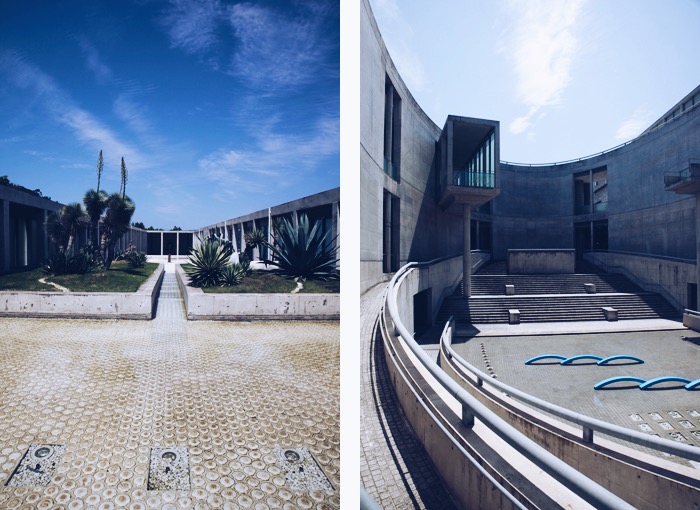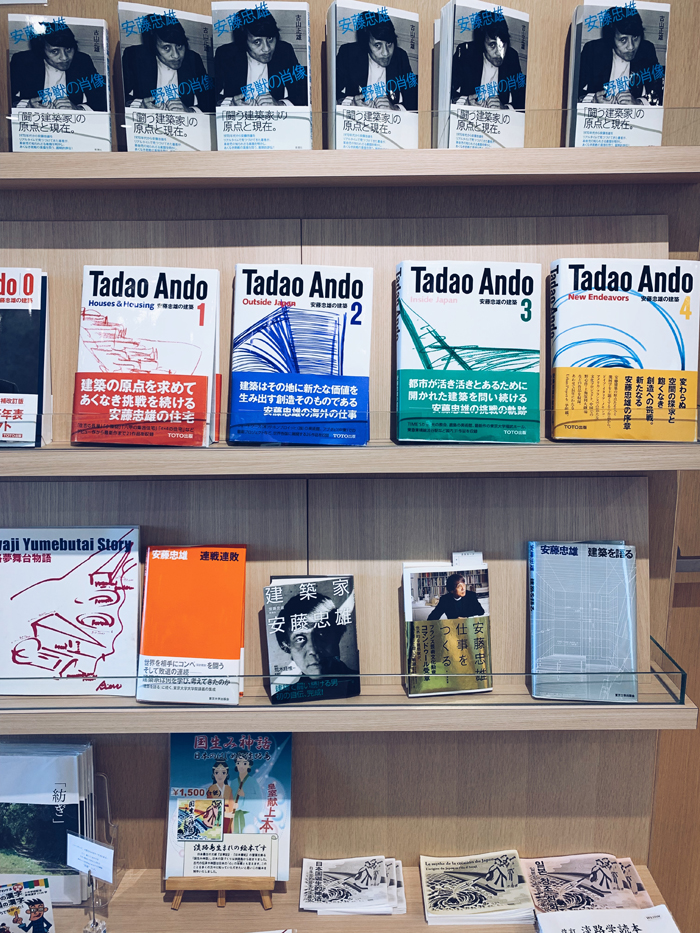 Awaji Yumebutai was built after the earthquake in Kobe in 1995 by Tadao Ando, who was able to use the damaged nature to enhance this space. The result, quite wide to explore, gathers a hotel, a memorial, a botanical garden and various point of sea views.
The most impressive place is the Hyakudan botanic garden : multiple plant-filled terraces that you can admire below. The flowering was not optimal at that time but spring season must be amazing.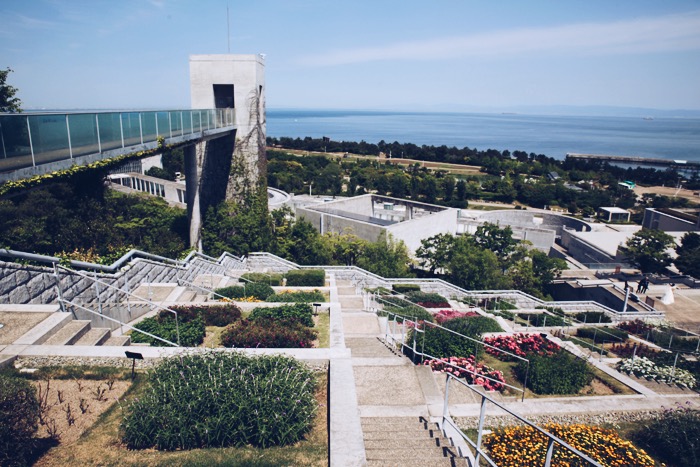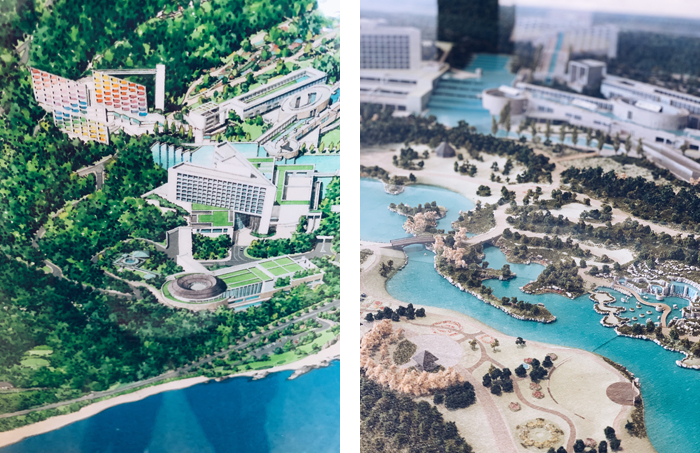 From models…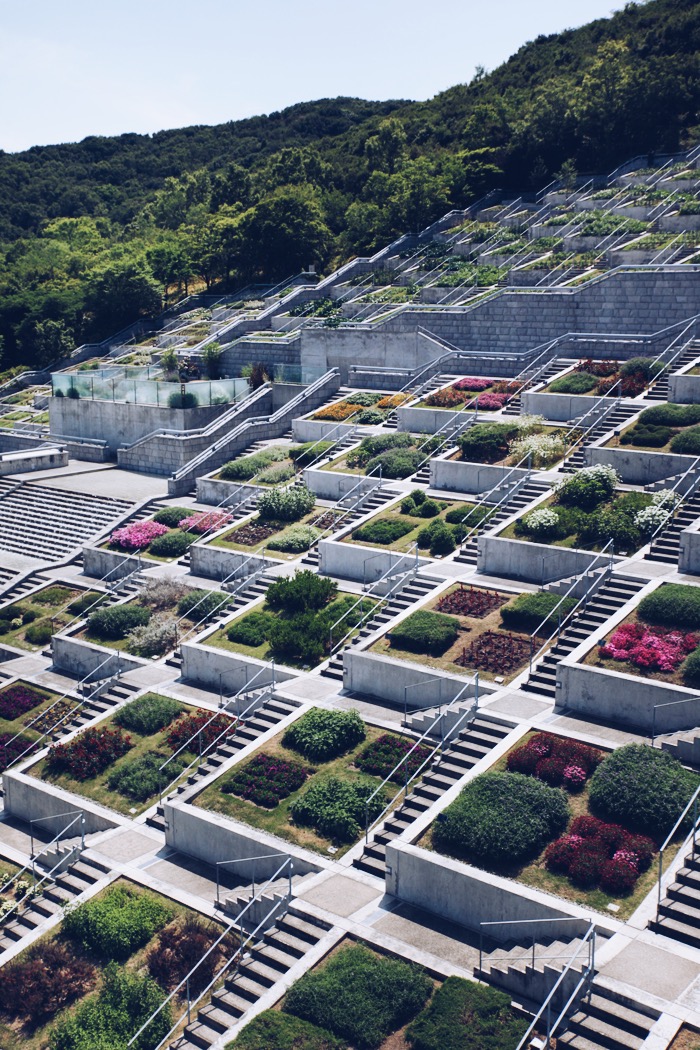 … to reality!
As always, Tadao Ando devotes significant attention to mix with harmony nature and architecture and it's a real pleasure for the eyes. So make sure to plan at least a few hours to half a day: depending on how you can get amazed to look at every single details.
Naruto whirlpool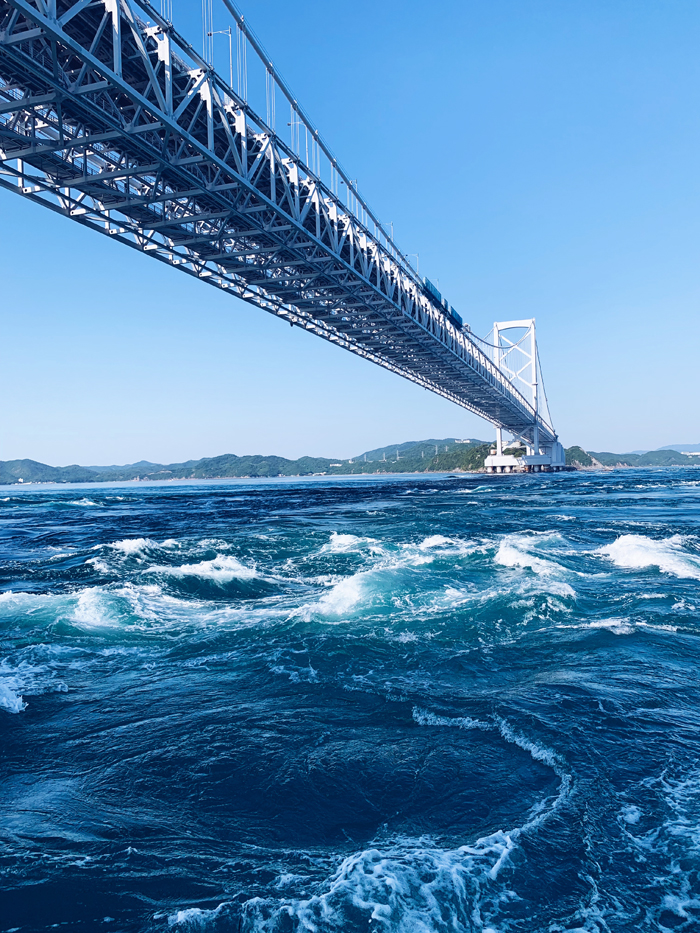 This curiosity of nature is located between the island of Awaji and Tokushima prefecture (Shikoku side) and can be observed twice in a day (around 8:00am and 2:00pm to properly see a whirlpool). We got there a bit later but we could still witness this phenomenon.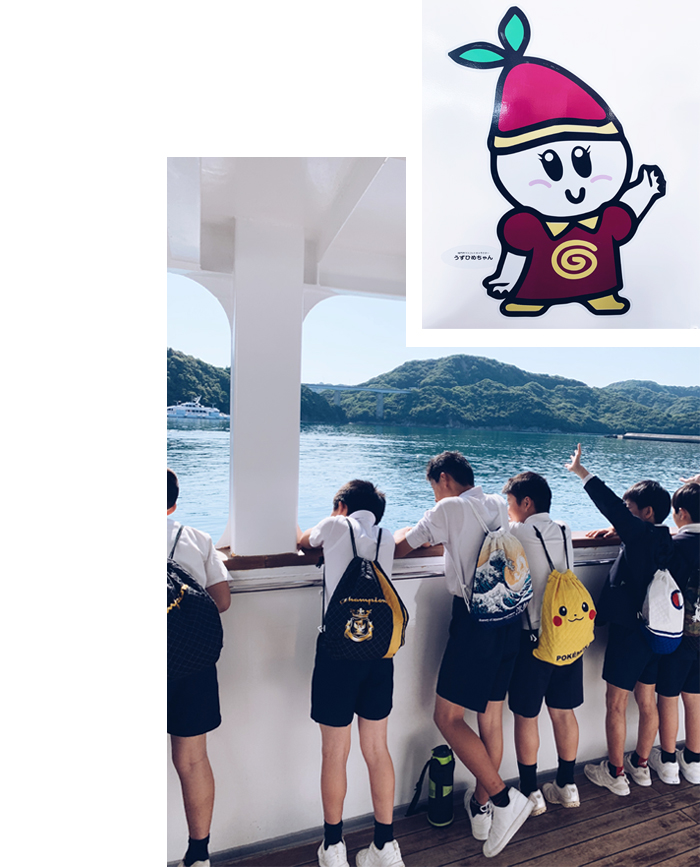 This whirlpool is created due to the Pacific Ocean and Seto sea tides meeting, which form this phenomenon.
From the ferry boat, we can admire the bridge such as a Golden Gate spanning the Naruto strait. And as always in Japan, mascots are part of the game!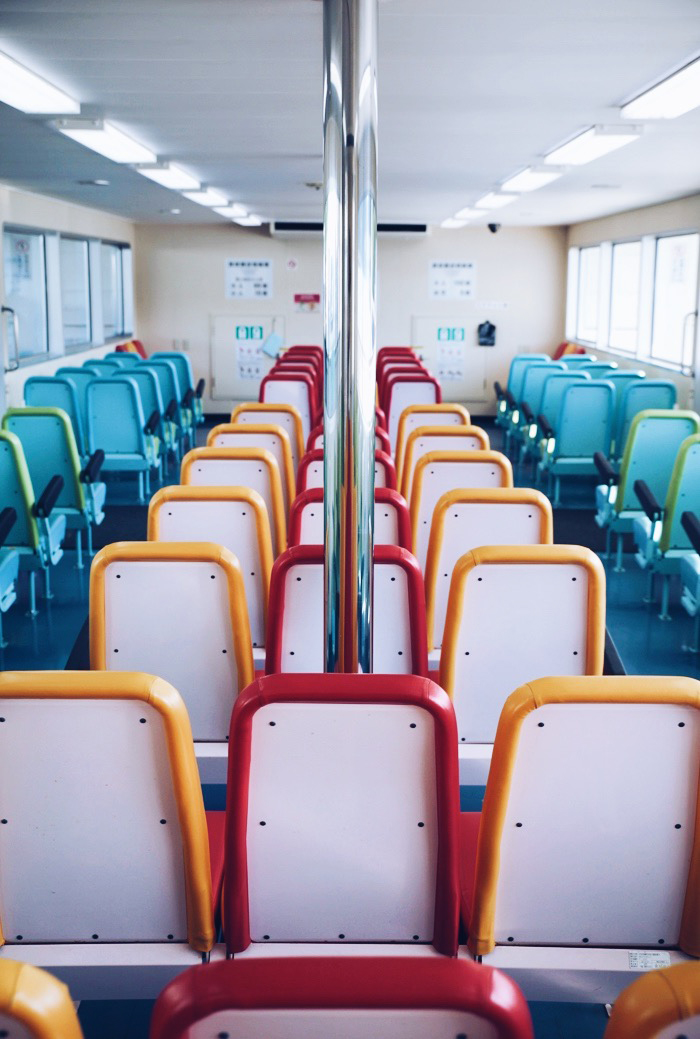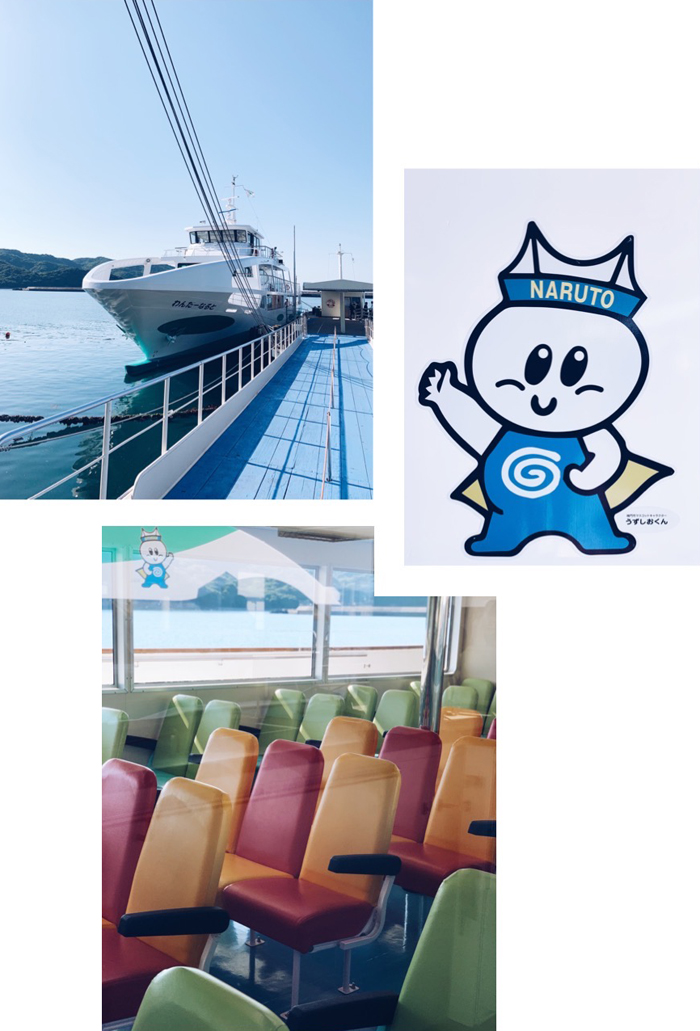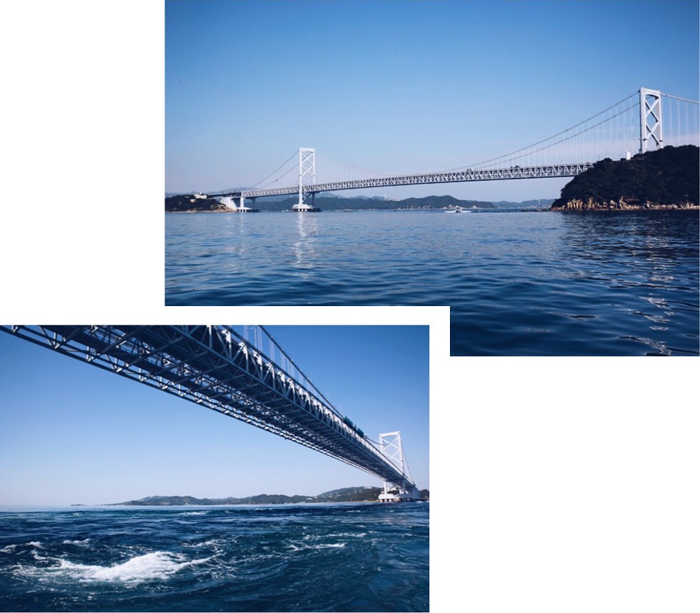 TOTO Seawind hotel by Tadao Ando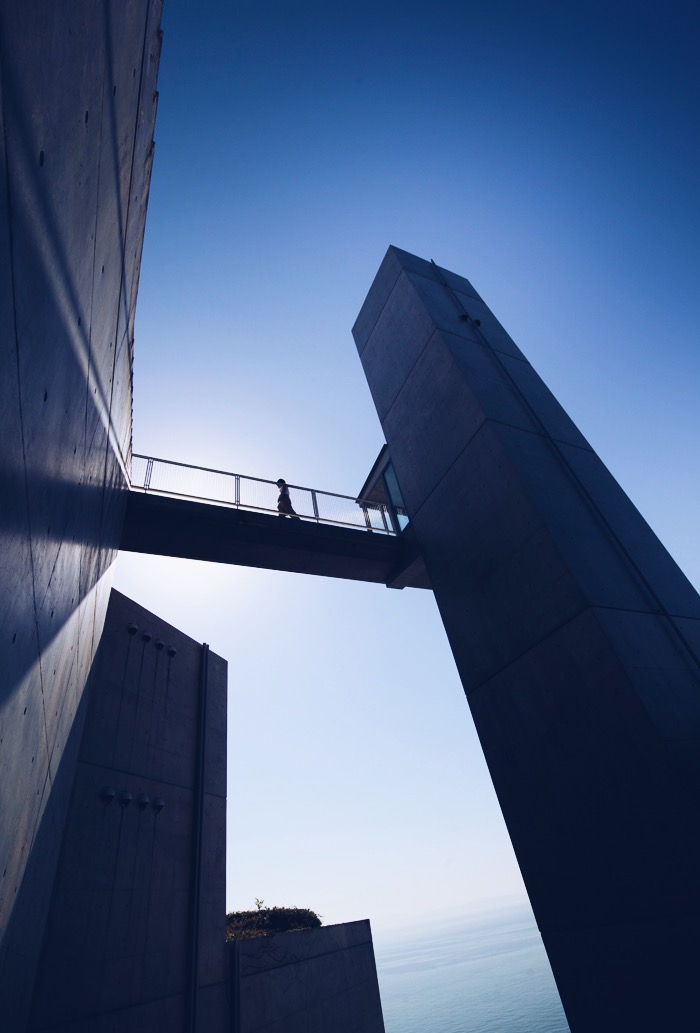 This first day in Japanese territory (without sleeping!) will end up in this seaside hotel, designed by Tadao Ando (I told you my SO had found nice spots!).
We can recognize the very specific style of the architect: these lines, concrete, light and shadow effects. A strong minimalism very soothing for the sight.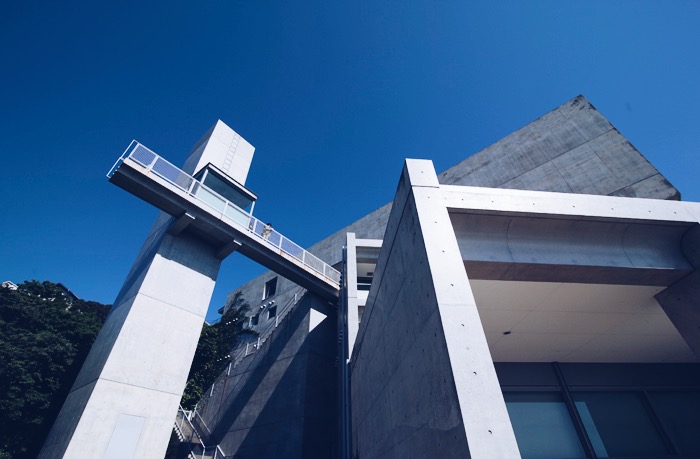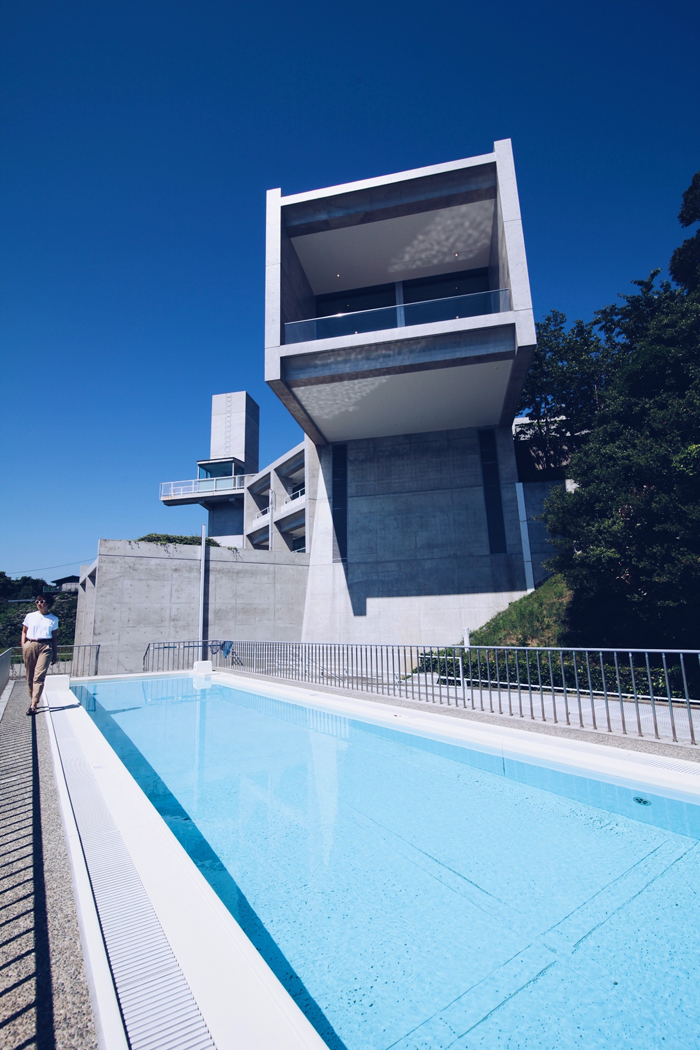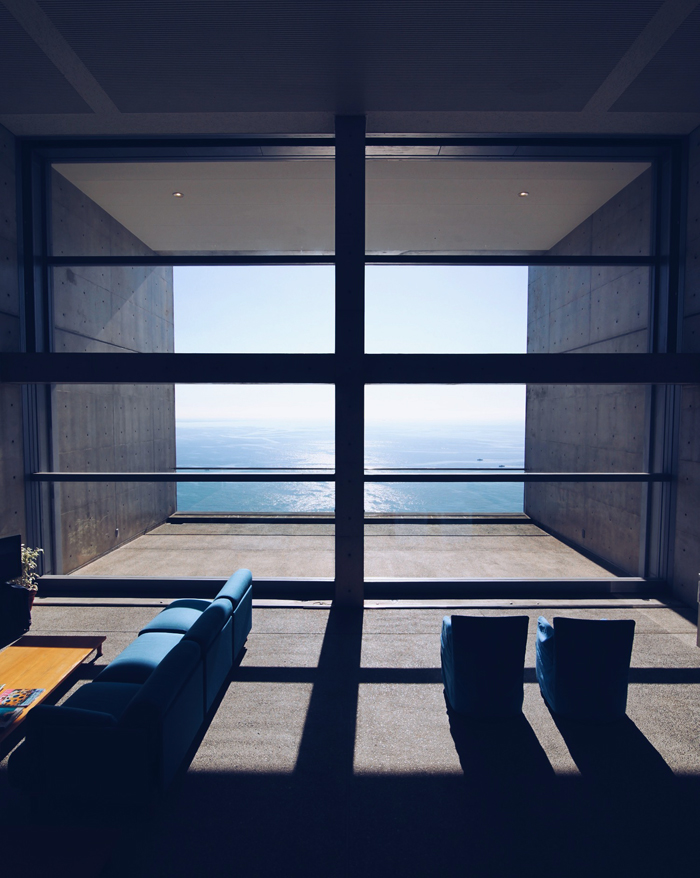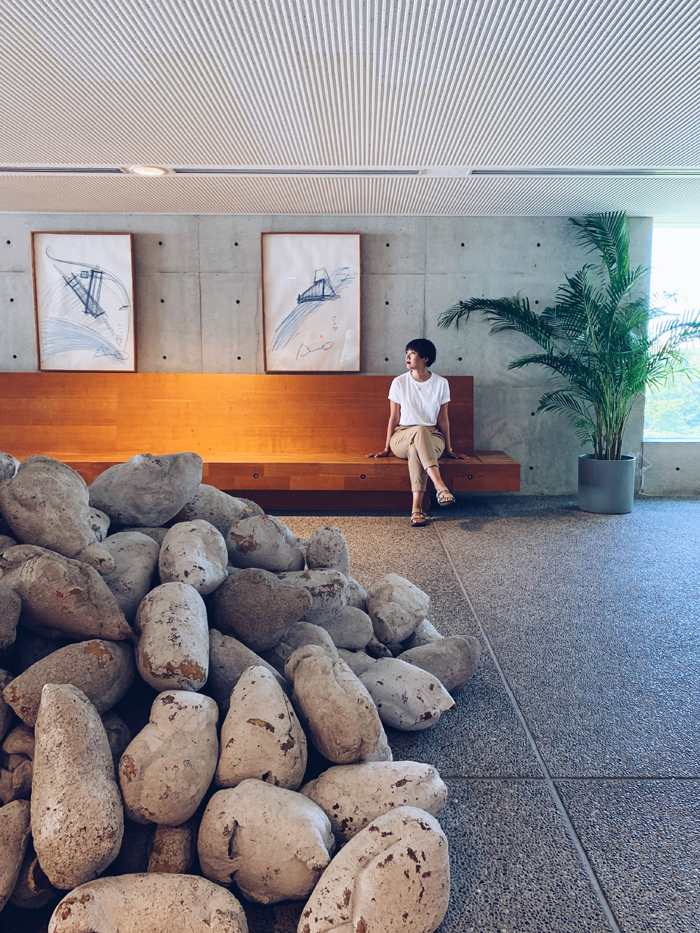 The only downside: it's so minimalist that if you arrive around 7:00pm without booking your dinner, you won't find anything nearby and won't be able to enjoy the dinner prepared on site (Japanese people hate unplanned situations so don't even try to insist!).
We got trapped and ended up in our bedroom to warm up instant noodles that reception members found somewhere in the pantry (they really must not be used to see not far-sighted clients, such as us!).
Dreamy isn't it? You cannot say that I haven't warned you about the dinner to book in advance!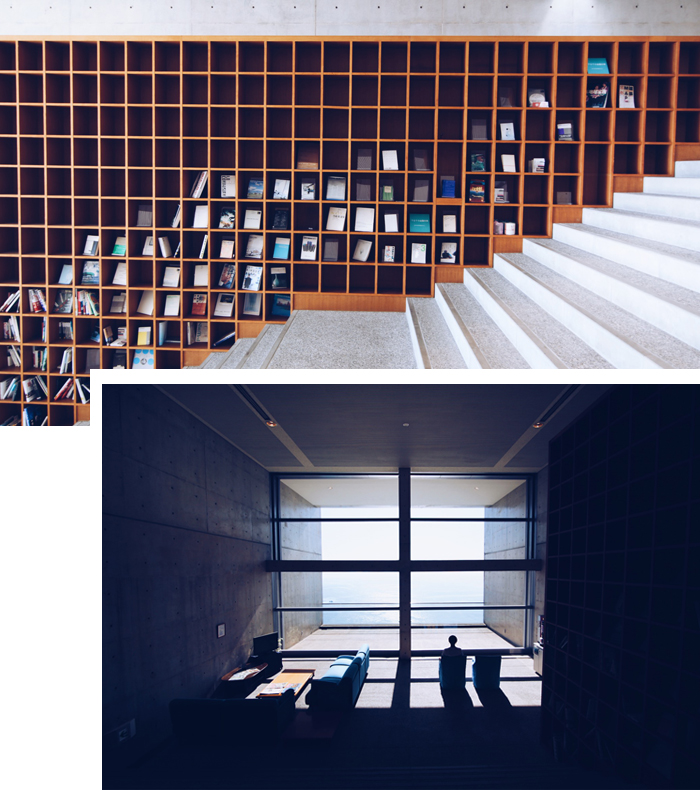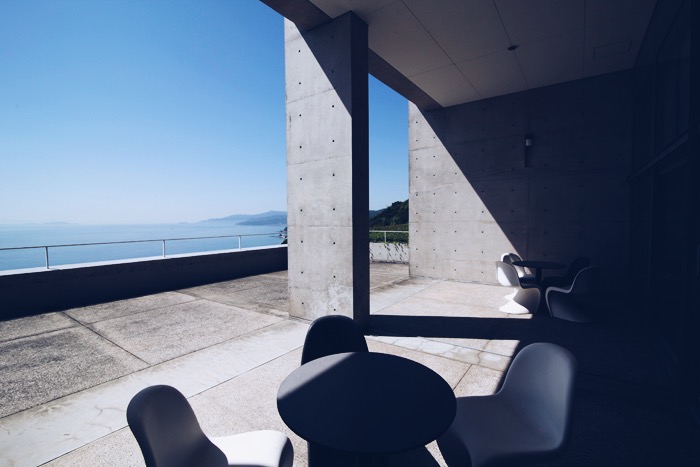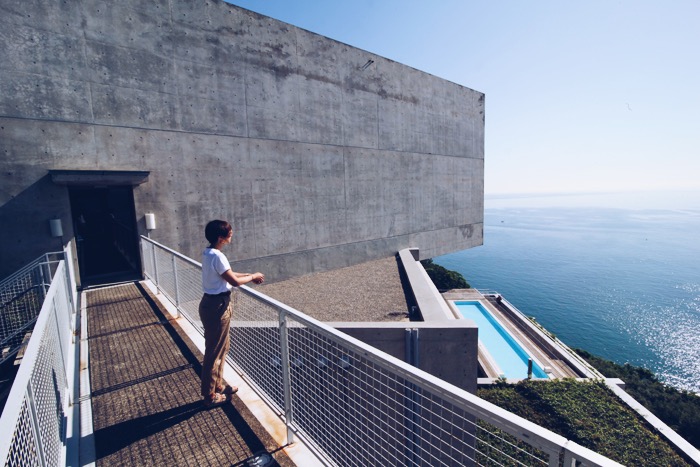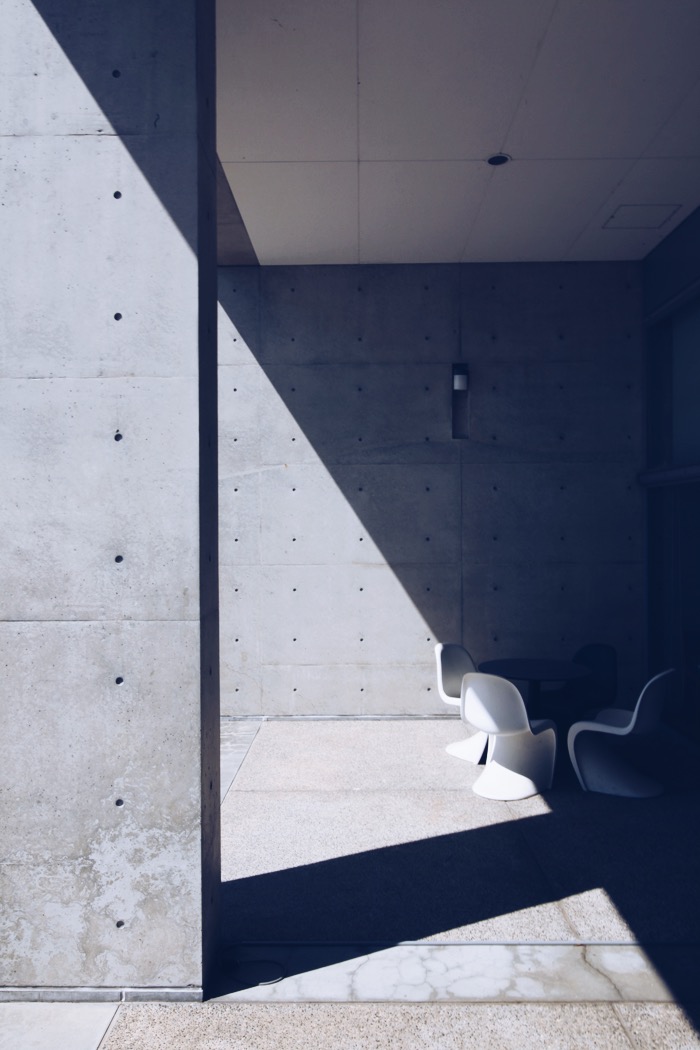 Regarding the breakfast it was perfect (we booked it!) : a buffet of various Japanese food (mostly salty= rice, fish, tofu…) where everyone can pick and arrange his/her favorite food in well compartmentalized plates.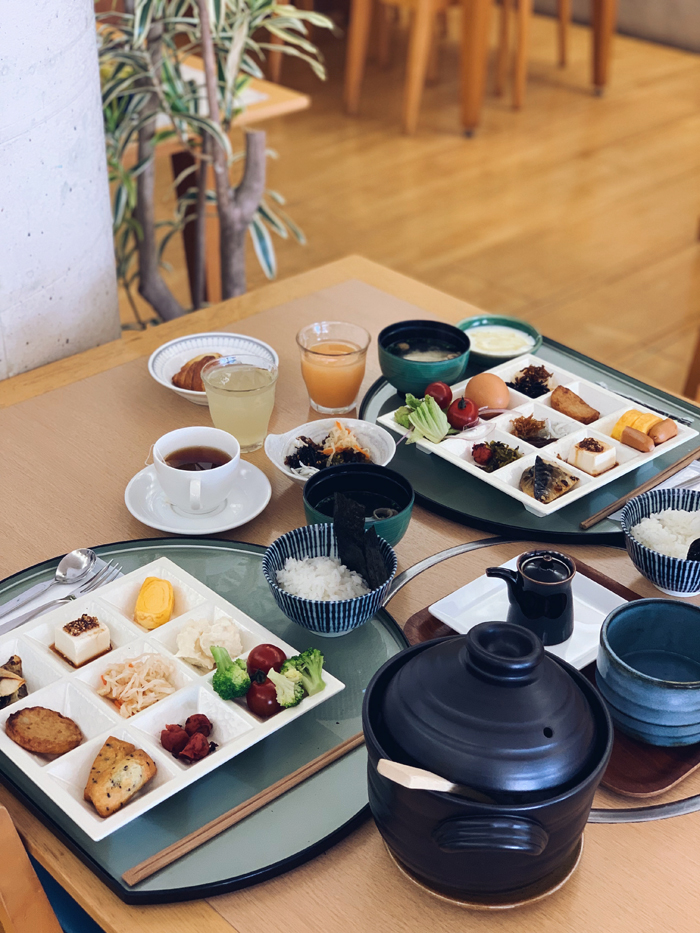 A very nice housing address (surprisingly not so expensive for Japan = about 12000¥= 100€ per night) for anyone who loves architecture and absolute calm with sea view.
Sushi at Hayashiya 林屋鮓店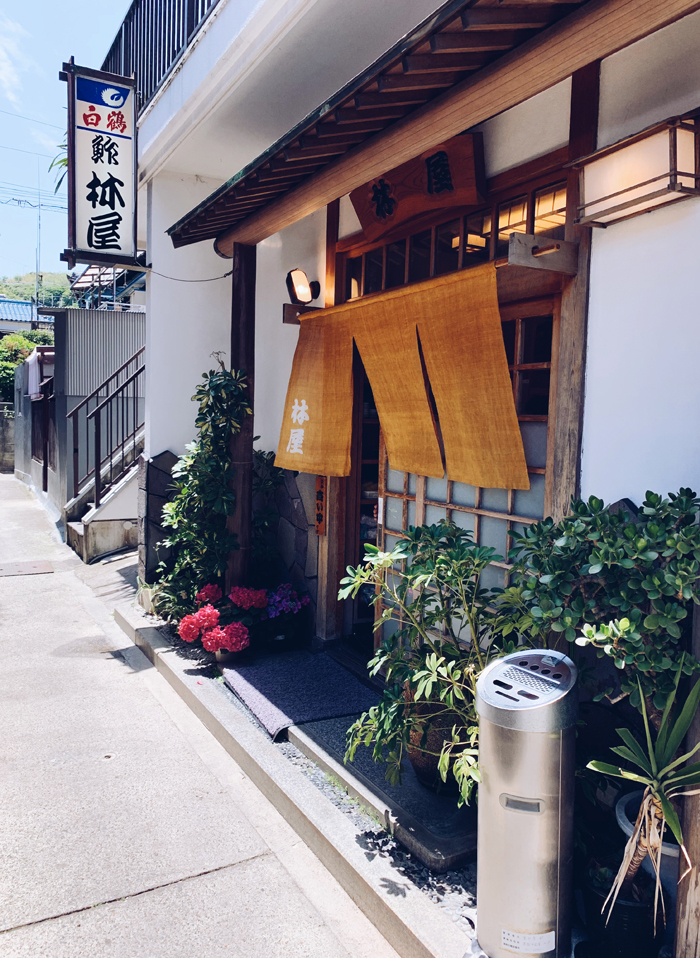 (HAYASHIYA 1168 Iwaya, Awaji 656-2401 Hyogo Prefecture) The only yummy address tested was this sushi place, where we had lunch before visiting the Yumebutai park.
I had the impression that all the population of the town was in this fully packed restaurant considering the empty streets.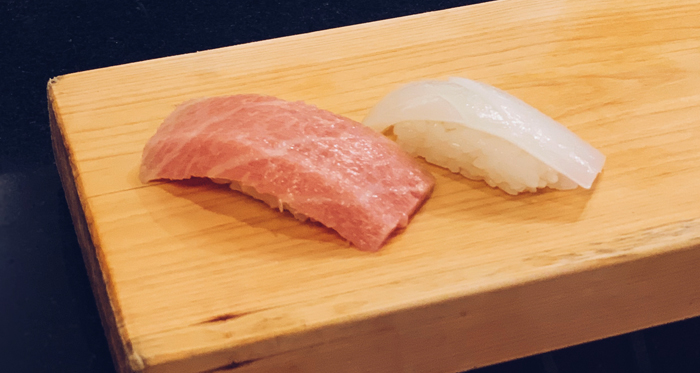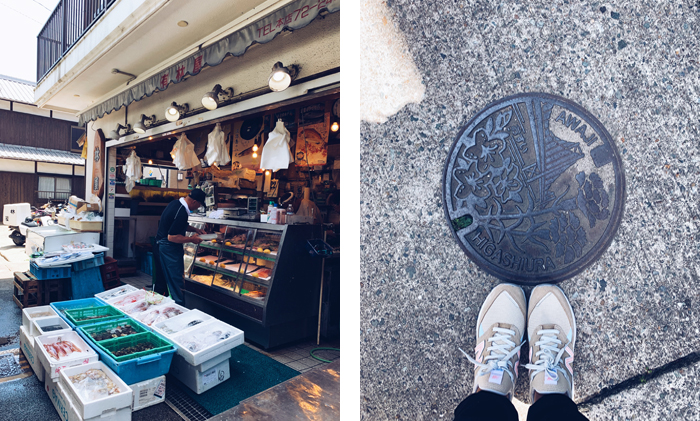 Proof that it's a good place! Sushi were very good and prepared on demand in front of us. Unfortunately I didn't take any picture good enough to show you what we ate but it was delicious and terribly fresh! (I captured the ambiance on my Instagram stories).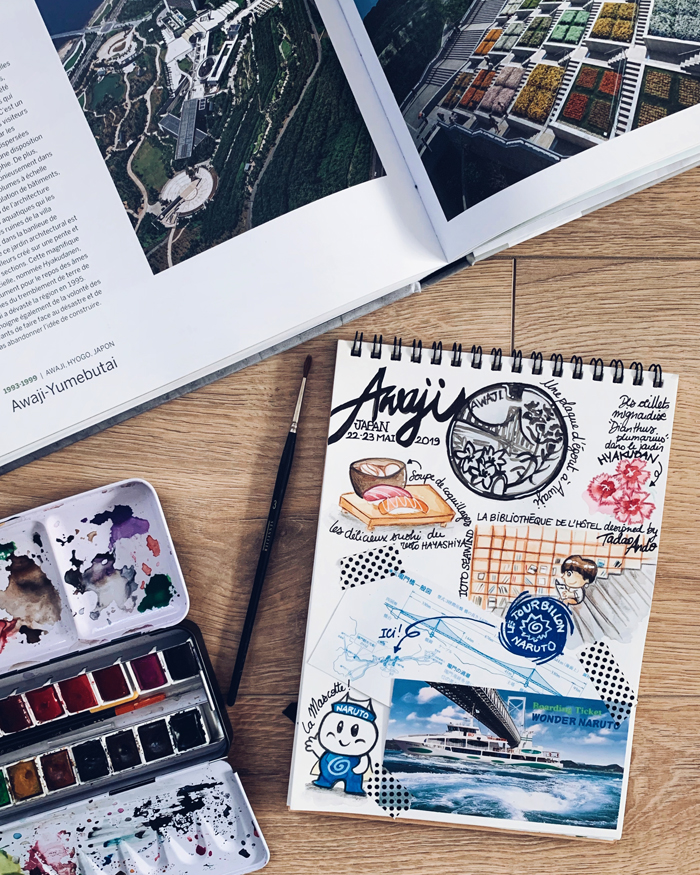 Our first visit is ending here! The exploration of Shikoku will start in the next article before coming back to Awaji at the end of our trip for relaxing activities: talk to you soon! (English translation by Quiterie)