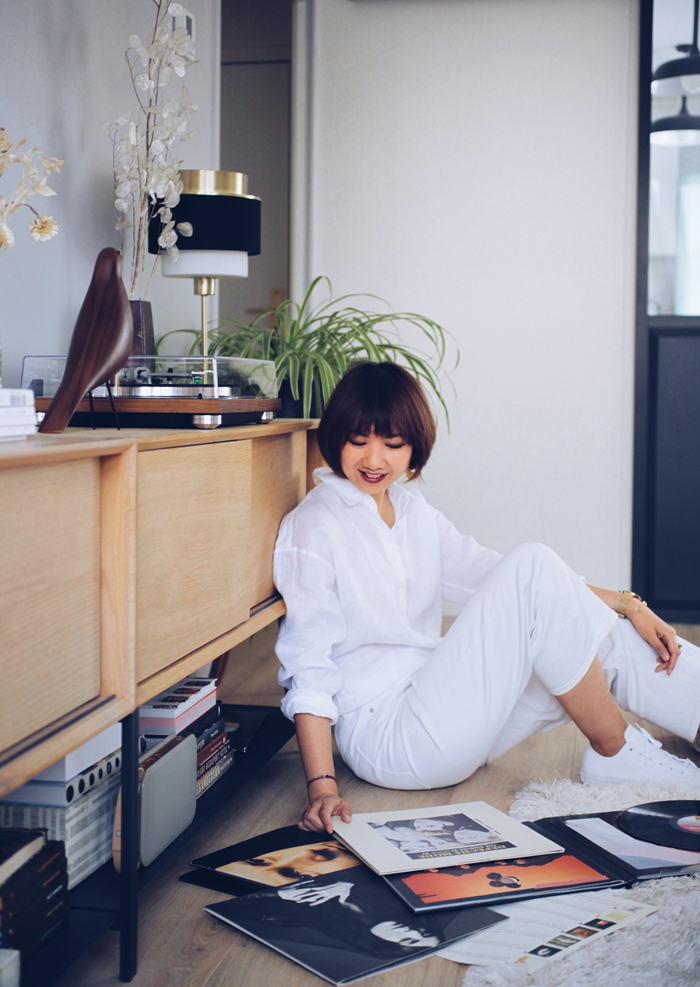 It's been a while since my last outfit article over here: as part of a collaboration with Uniqlo, I will talk about 2 basic pieces of clothes that I carefully chose while waiting for the warmer weather and I will show you 2 (even 3) outfits that are minimalist and timeless.
After the years, you've probably noticed that my outfits has become simpler (but I was coming from far!). Actually, from now on, I only purchase clothes with a good timeless/quality ratio in order to wear them over and over again without thinking about the last trends.
Uniqlo is a Japanese brand that I particularly like because of its unbeatable Japanese know-how in terms of technical innovation (the Heat-tech line and mini-down jacket (that I wear beneath my coats) are my tricks to stay warm during winter time). And if you've followed me for a while, you must know that this brand has already been in my closet because it fits me well, but also my style and resists wear (such as my grey hooded sweat or my white jeans that I often wear).
So here is why I naturally picked 2 shirts looking minimalist and comfy, hoping the quality would be as good as my previous pieces.

The white linen shirt
This shirt is a basic must have (I've only had one with short sleeves). So I picked this one in the women linen shirt category. It's also available in other colors: I hesitated with the pink one but I thought I would wear it more often in white, and it could be the perfect ally when I'm not inspired and a mix a fancy and casual.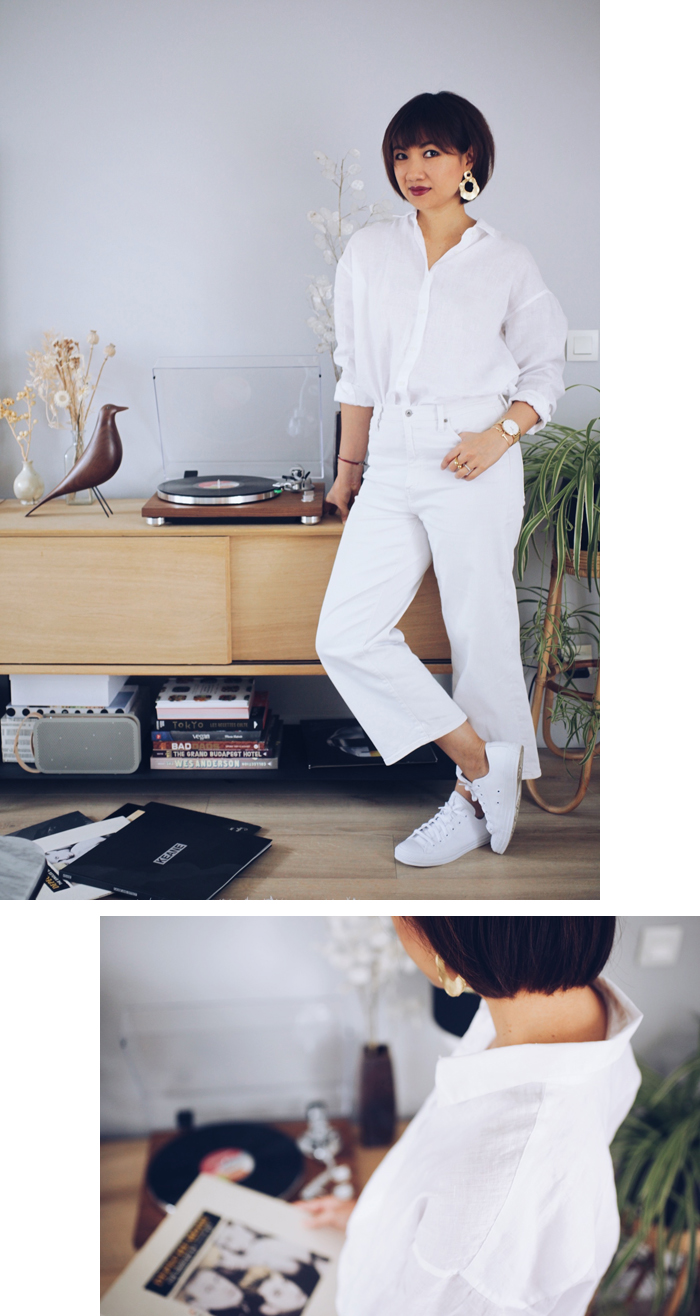 The look of the white shirt in linen changes depending on the accessories: I matched it here with my perfect white jeans and a pair of sneakers for a «casual » look but if I had a pair of heels and a pouch, I would be ready to party in a comfy way.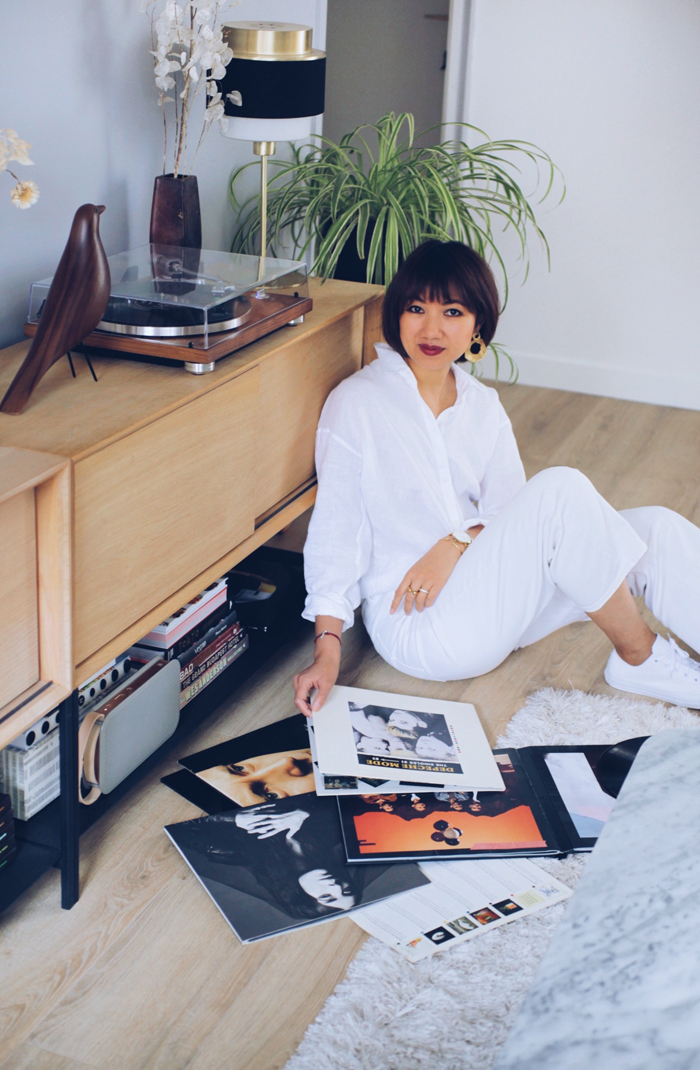 The denim shirt to share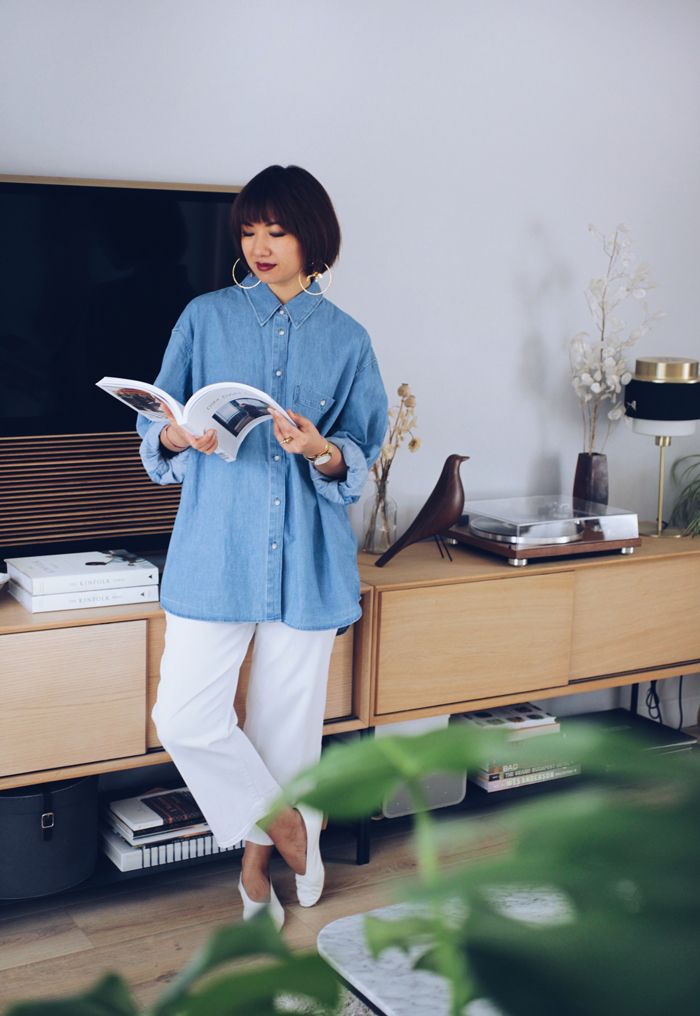 I love the U collection from Uniqlo (imagined by the stylist Christophe Lemaire) because the cuts are always simple and well thought (actually my gray hooded sweater is from the collection). This time, I wanted to choose a piece that we could share with my SO.
Indeed, I picked in purpose a bigger size for this denim shirt in order to wear it oversized, the collar buttoned to the top, but also as a jacket or as overshirt opened.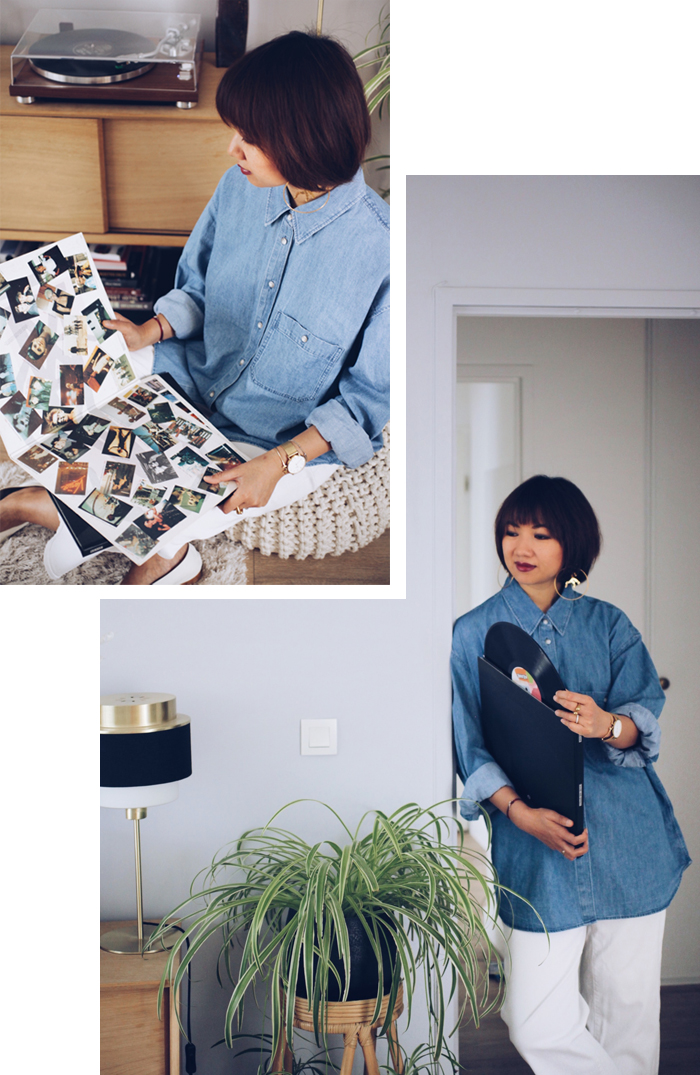 My SO tried it on and for him it's more fit (without being too fit): therefore he will be able to also wear it sometimes (we will need to negotiate!) with chino pants and a cap (=it's his look lately!). By sharing it also means more space in our wardrobe… Smart isn't it?
If you don't feel like sharing, you can also find more feminine blouses made in different fabrics and cuts. Most of them are made of rayon, this half synthetic fabric that imitates silk with its softness and looseness (and that you don't need to iron!).
As for me, I have a preference for the other fabrics available, rawer and more natural such a linen and cotton. In short, you'll decide… as long as it's qualitative and comfy!
PS : if you subscribe to the newsletter on the website of Uniqlo, you can get 10% off for you first order. (English translation by Quiterie)
(Article written as part of a paid collaboration with Uniqlo)