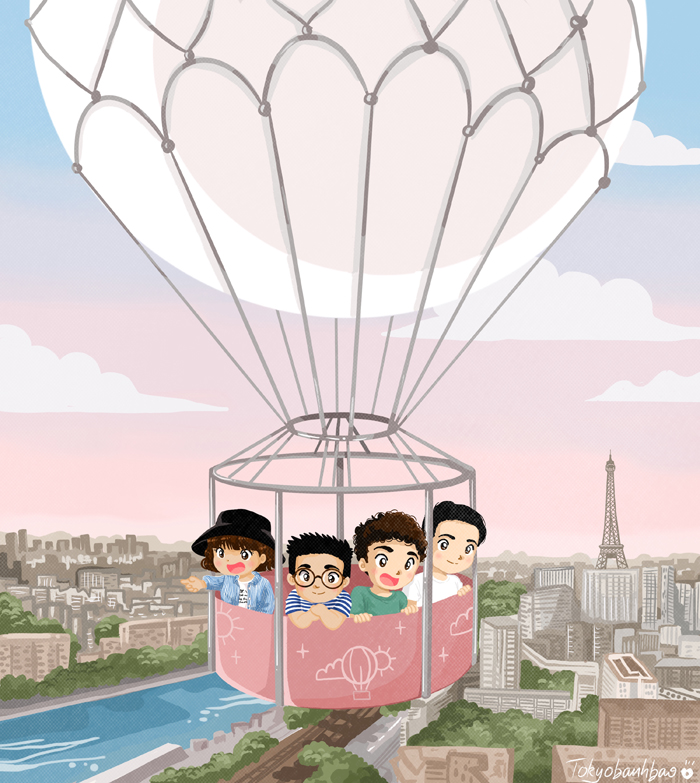 After more than a month of absence on the blog, here I am again for a "Best Of" article from this summer 2020. I didn't move too much from Paris except for a few days in various places in France, they were short but at least it was a change of scenery and a feeling of well-being like never before.
There was no question for us to leave France and we managed to make the most of what this particular summer of 2020 had to offer. So here is a small summer summary of different activities, which may inspire you!
My summer destinations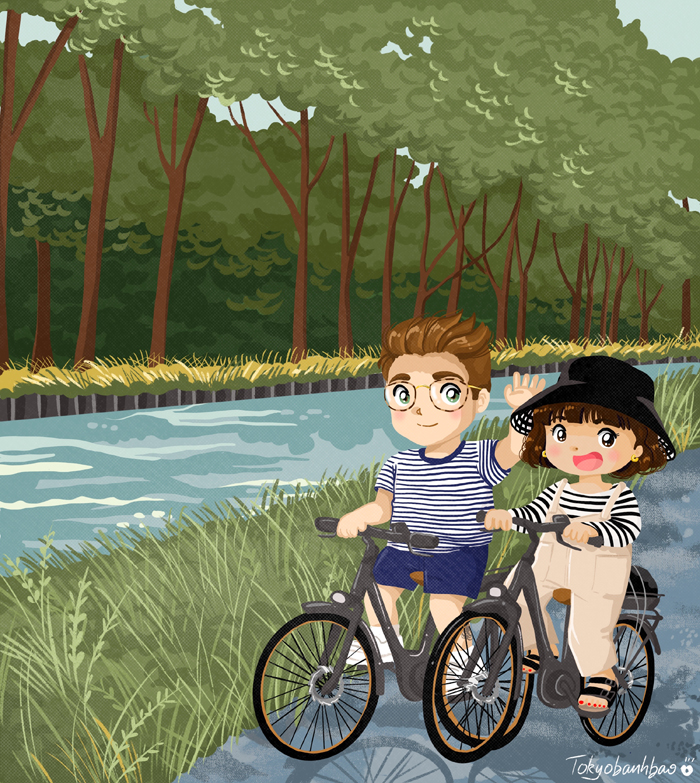 Bike ride along the Canal de Bourgogne with Lionelou <3

DIJON
I use to go there from time to time to meet my friend Lionel and this time was an even more precious moment since it was the first time I went there this year, after this locked down that we lived/ endured as best we could. It was the first time I had escaped from Paris since January, which was very invigorating.
If you followed me on Instagram, you saw that our reunion was sporty and greedy: Bike ride along the Burgundy Canal, picnic, stroll in a Japanese garden, dinner on the terrace… We finally took advantage of the pleasures that we had been deprived of last spring… A certain freedom found again !
LA CLUSAZ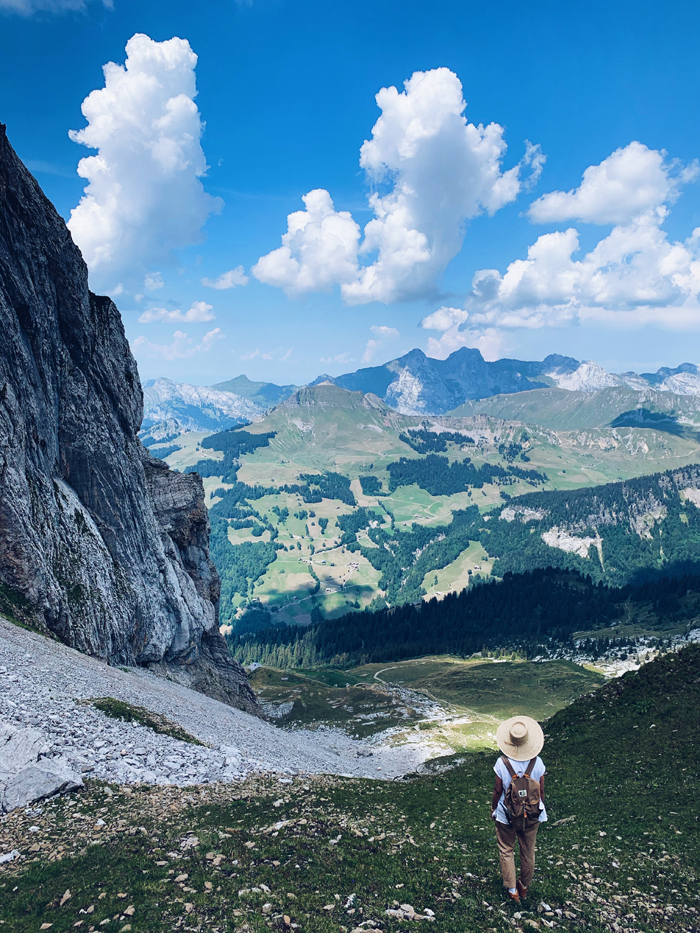 3 days of escape in the mountains near La Clusaz. An escapade decided at the last minute that allowed us to familiarize ourselves with the joys of the mountains in summer.
The experience was invigorating, brought me the dose of lightness and wide open spaces that I was waiting for these vacations (with some aches and pains as well).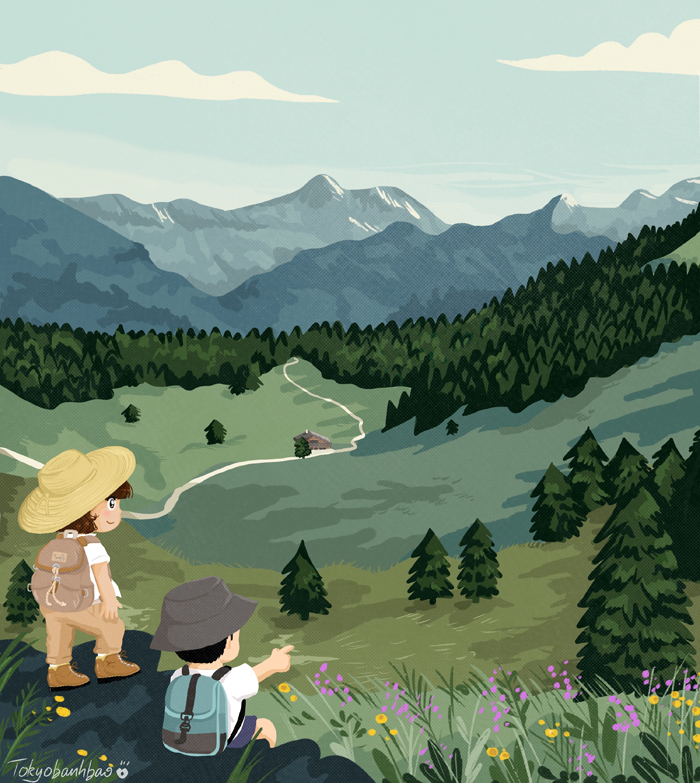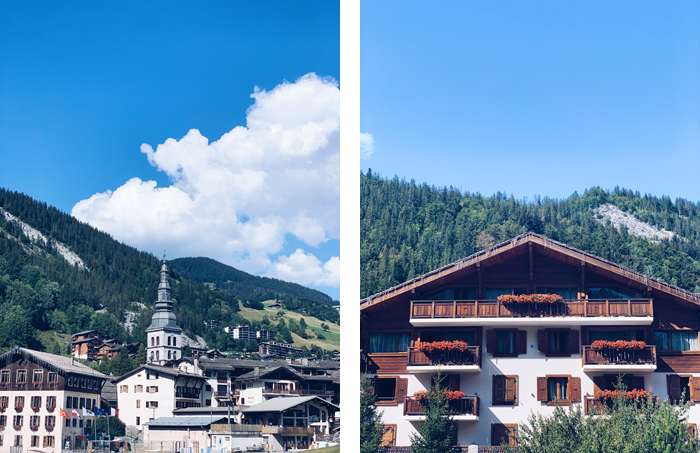 PARIS
My Parisian summer was rather studious but interspersed with nice days during which I played the tourist in a relatively empty Paris. This doesn't change too much from my annual habits because you know that I like to enjoy Paris in August.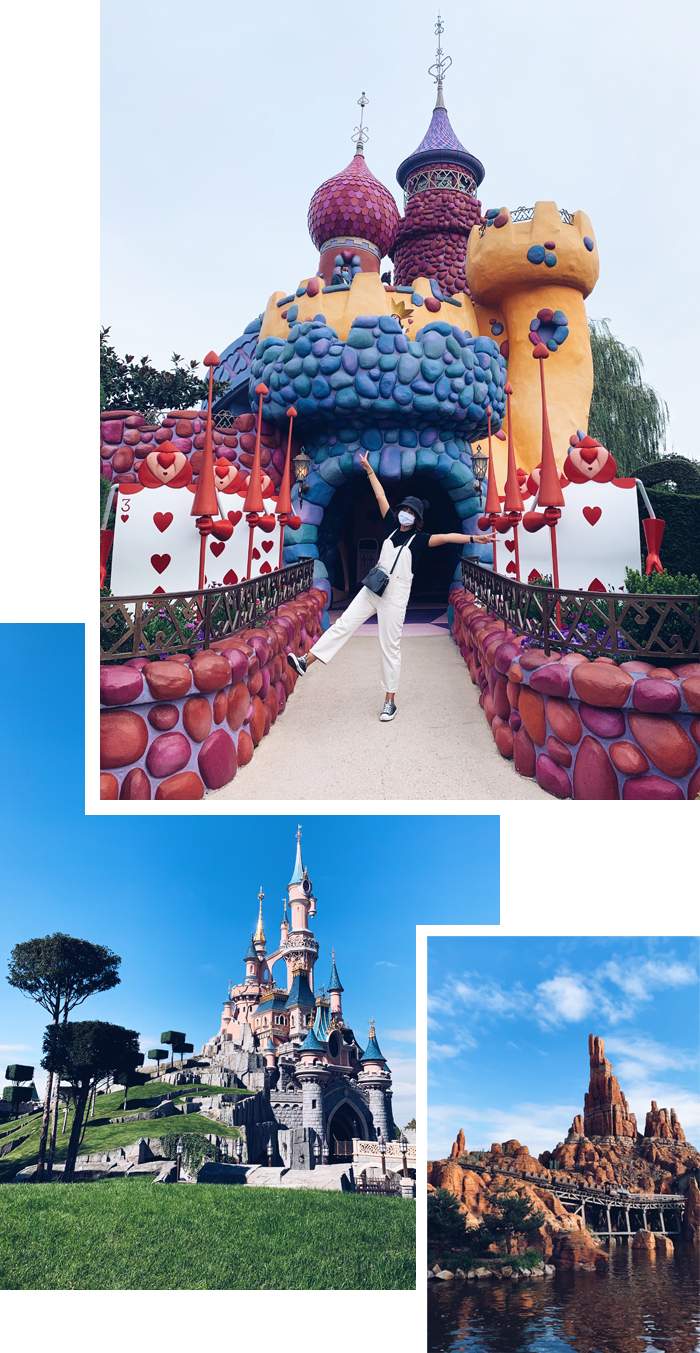 The opportunity to quietly discover exhibitions with friends, new yummy addresses, to climb aboard the Paris balloon for the first time in the André Citroën park, to visit the Disneyland Paris park without crowds or long queues. To see the capital from another angle, it has its charm!
Disneyland Paris with Jérémy is always a good idea !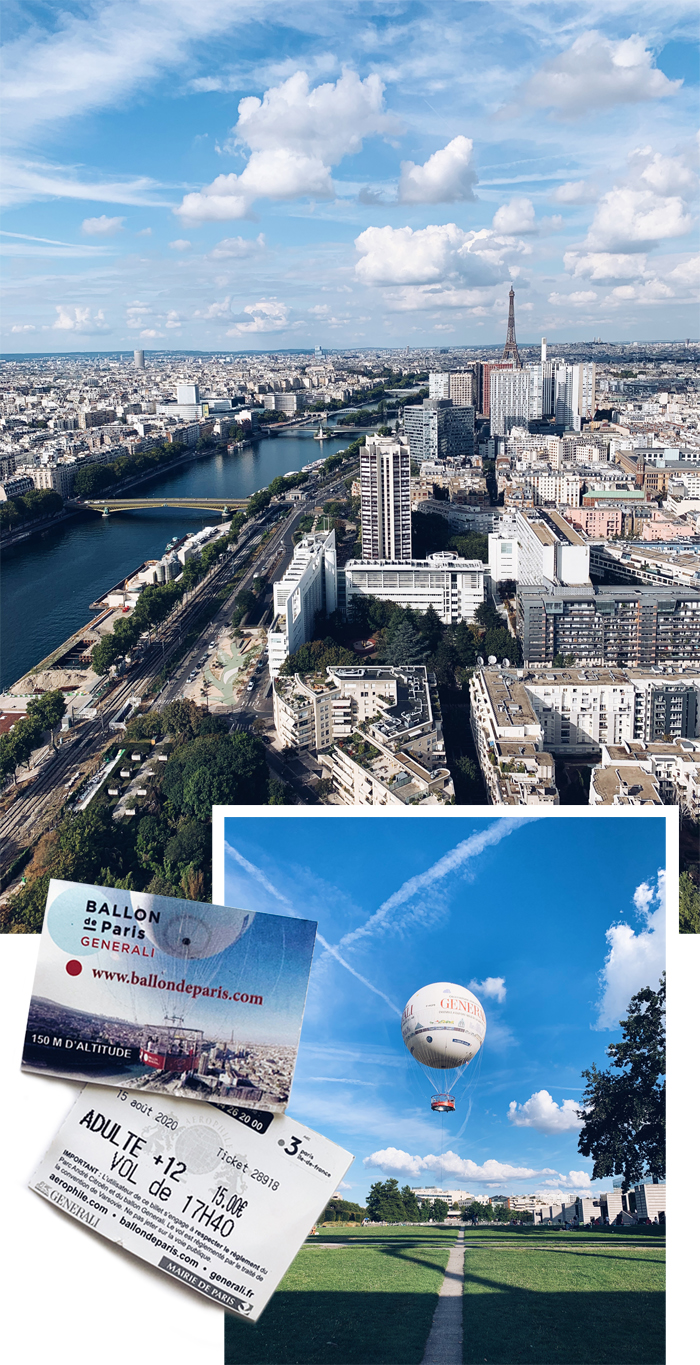 Le Ballon de Paris at André Citroën park

BELLE-ÎLE-EN-MER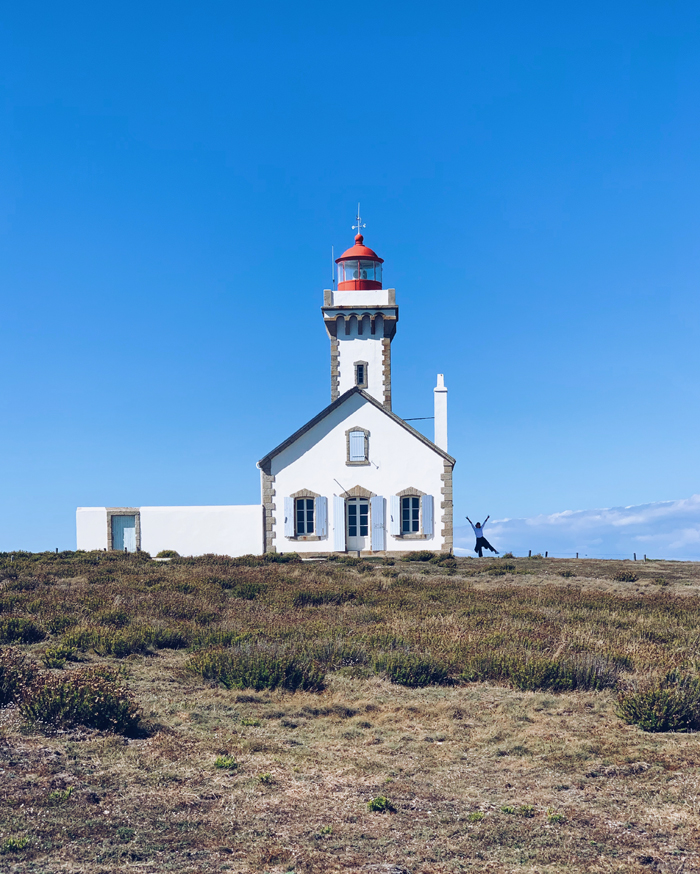 Lighthouse of la Pointe des Poulains
The bonus destination at the end of summer, also decided at the last minute to enjoy the sea air from Brittany. Here again, we mostly enjoyed nature in a wild and unspoiled setting. Add to this a calm of early September and here we are with a perfect destination to recharge our batteries!
To reach this paradise, we drove to Quiberon where we left the car in a long parking lot (Parking Kerzon, the closest to the pier) and crossed the ocean by ferry (45mn). It is also possible to cross with your vehicle on board but we did not want to carry too much and preferred to explore the island on foot or by bike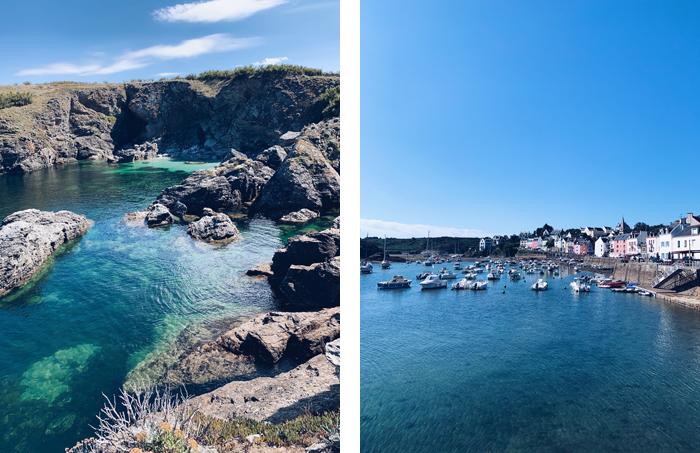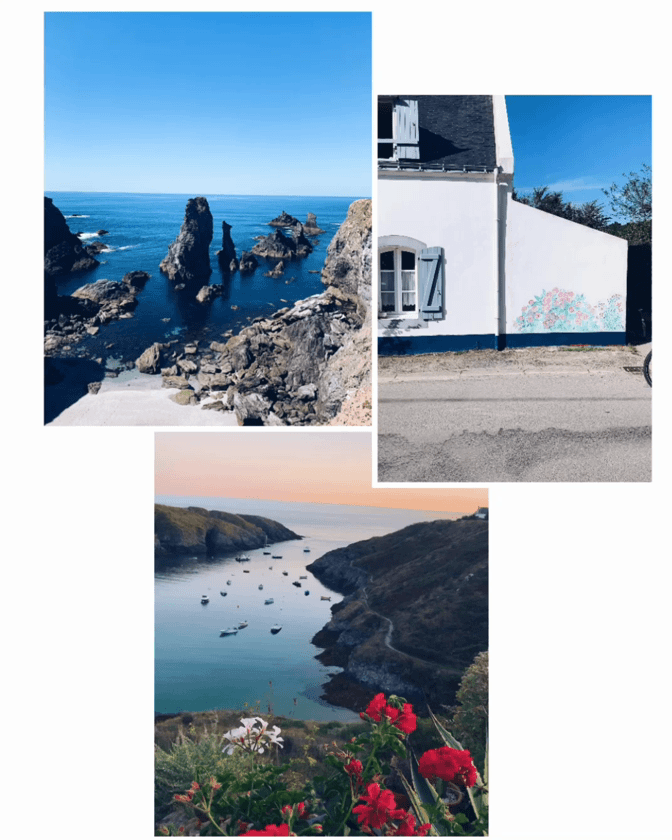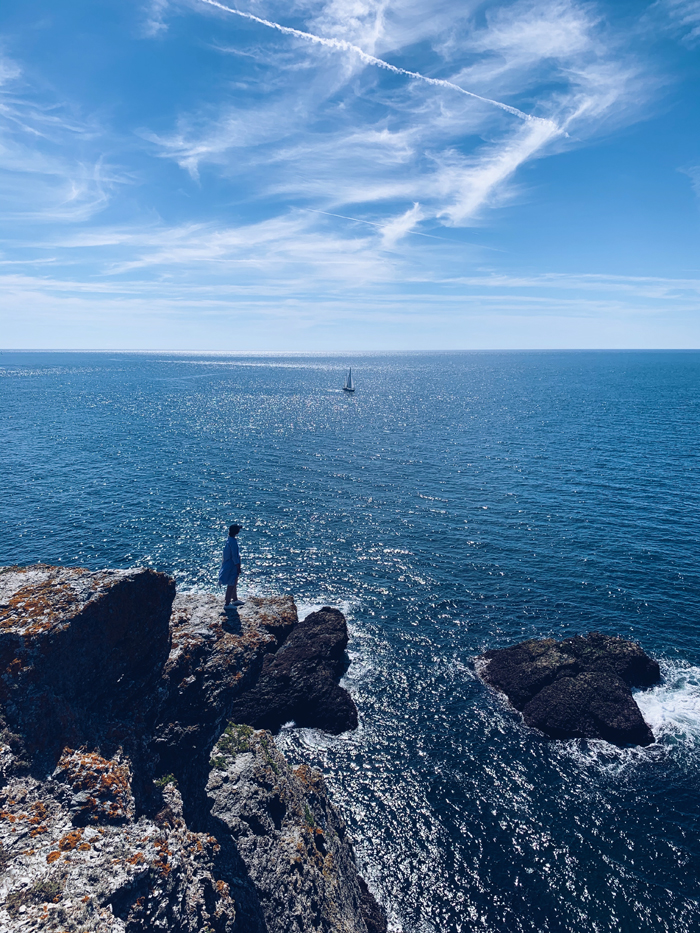 Aiguilles de Port-Coton, sunset seen from our hotel and Pointe de St Marc
The program: seafood, crepes, walking and cycling under the skies and bright sunshine as well as quick swimming sessions. If you would like to have more logistical or touristic information, feel free to ask me in the comments or review my Instagram "Summer 2020" stories. I won't detail too much here otherwise the article might become way too long.
My music of the summer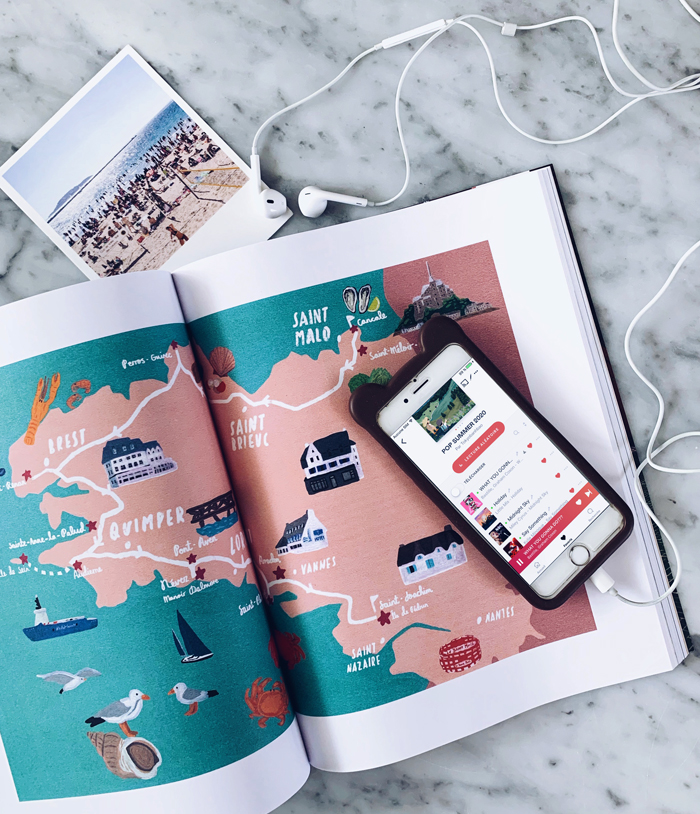 This summer was for me rich in musical discoveries since many artists I love have released OP and pop music is back  !
I compiled a SUMMER 2020 playlist that accompanied my summer holidays, which you can find on my Deezer : Here it is listed here with some small personal annotations.
My summer readings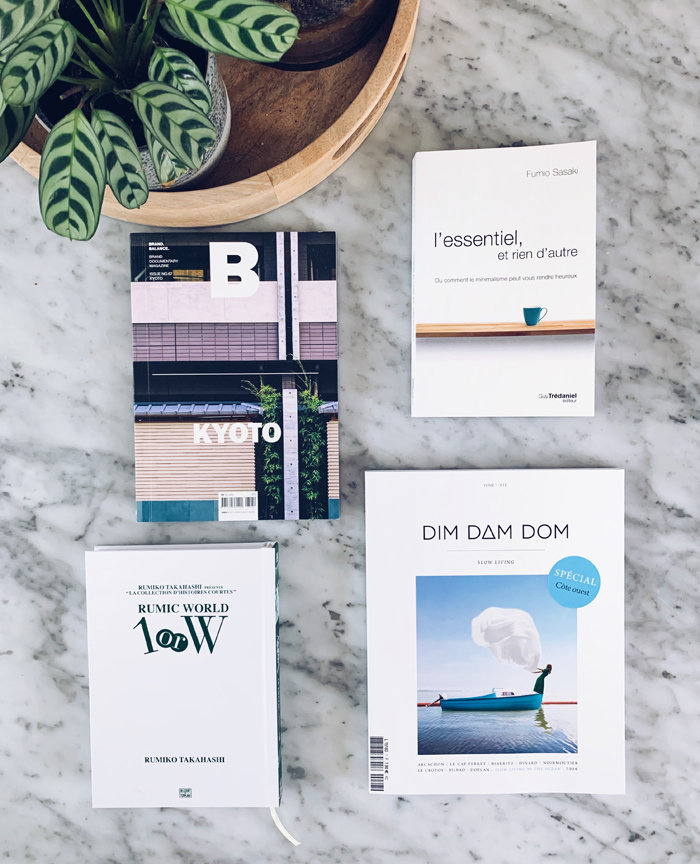 I haven't read much (and no novels for that matter) but here's what delighted my summer: :
GOODBYE THINGS by FUMIO SASAKI : The very interesting experience of a former manga publisher Fumio Sasaki who went from a stressful, materially overloaded life to a minimalist life with the discovery of a new philosophy of life much more fulfilling.

Even if I understand the author's enthusiasm, I would perhaps blame him for his excessive advertising for Apple over the pages (the brand and Steve Jobs are mentioned at length in the book). Having said that, the general idea of detaching from the material is very inspiring, something I've been adhering to (albeit in a less extreme way) for several years now.
MAGAZINE B : KYOTO : Korean magazine found at Centre commercial (2, rue de Marseille 75010 PARIS), in the same vein as the Monocle book : addresses, portraits, beautiful photos of the city of Kyoto.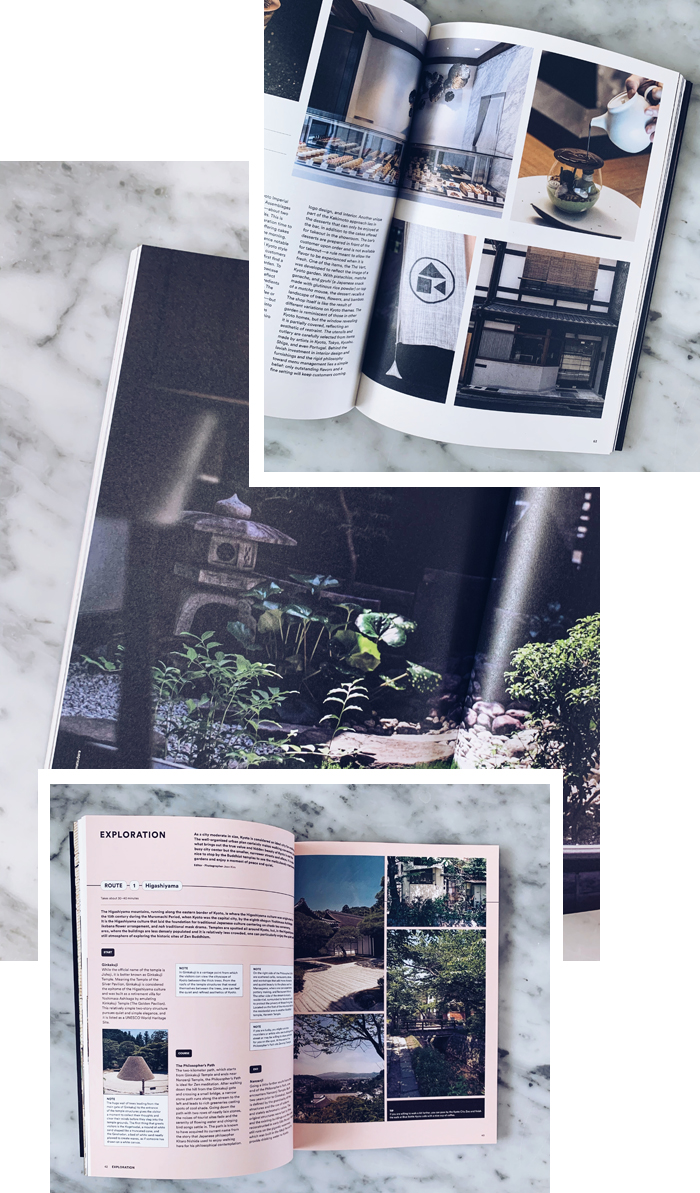 RUMIC WORLD by RUMIKO TAKAHASHI : Short news from Rumiko Takahashi (the author/drawer of Ranma 1/2 and Maison Ikkoku) always full of humor and tinted with traditional legends.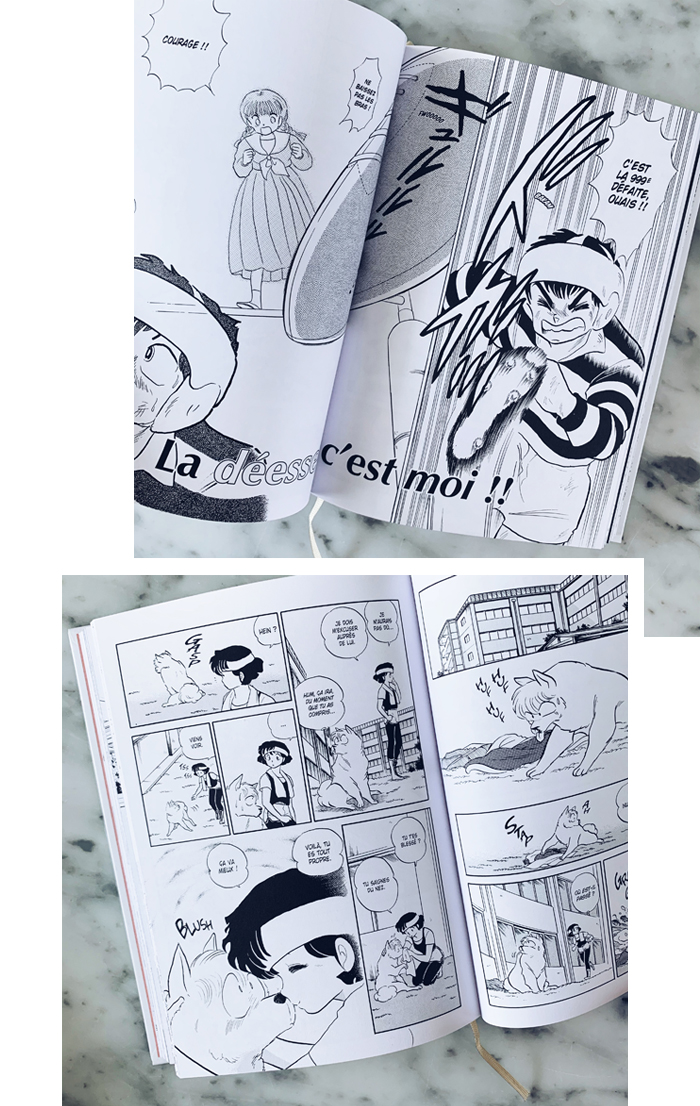 DIM DAM DOM : I finally decided to subscribe to this magazine since I am a faithful reader since its release in 2018 by collecting each magazine. This summer issue was perfect, with a discovery of the west of France, in all its aspects: iodine and nature at its best.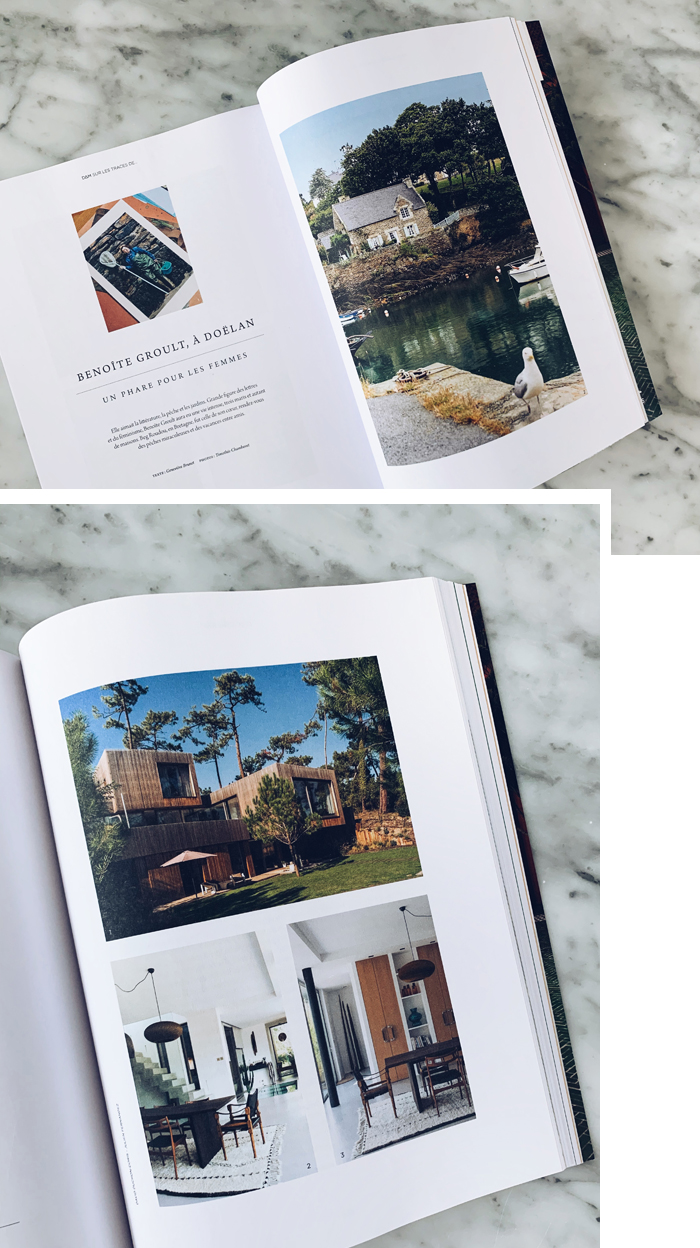 My summer viewings
Once again, I didn't want to stay screwed in front of my TV or at the movies this summer but I have a few series/movies to share with you anyway.
THE KISSING BOOTH 2 : I was waiting for it with a haste mixed with a certain fear of being disappointed because we all know what happens with the 2nd opus in general! As expected, it wasn't as good as the 1st movie (probably because of the "cold" relationship between Noah (Jacob Elordi) and Elle (Joey King)… on the screen as in the city) but it's worth watching. A 3rd episode is in the works : I'm not excited about it but I'll watch it anyway… of course !
ELITE : 3 seasons of a series that kept me on the edge of my seat at the beginning of summer : Murder, suspense and high school romances sprinkled with eroticism. It seems that a sequel is in preparation but according to me, it will probably be the season too much. The plot is gripping without requiring too much thought/concentration: Perfect for summer!
TENET : First film I've seen in the cinema since the reopening of the cinemas and it was worth it! A spatio-temporal plot mixed with James Bond action, with several senses of reading as is usual with Christopher Nolan. With Robert Pattinson as the icing on the cake! I even feel like going to see him a second time to check all the advanced theses.
My summer good addresses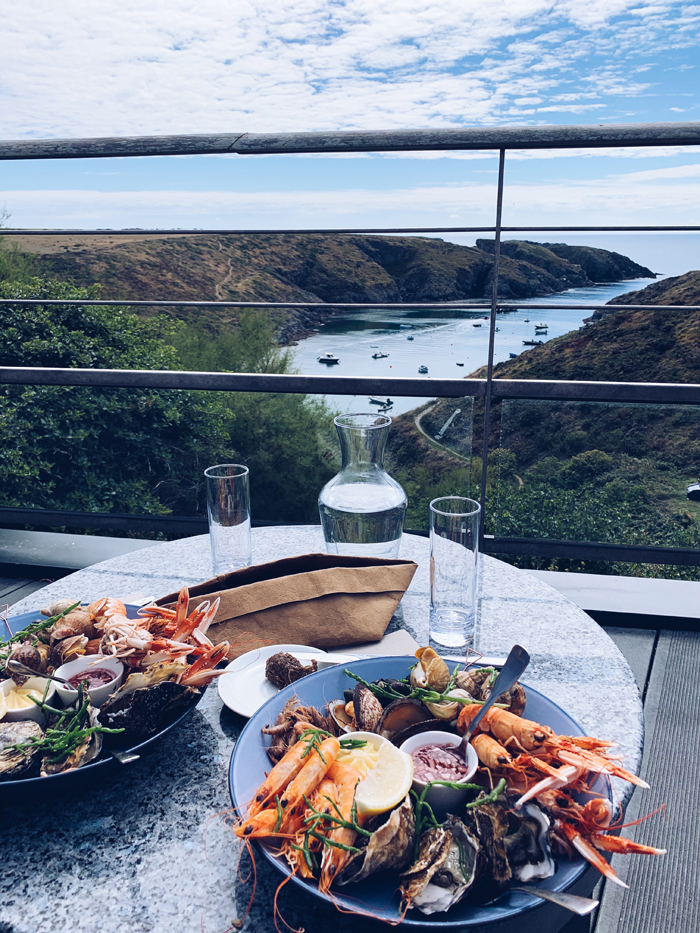 Seafood with a view at Castel Clara hotel

Here is a quick list of addresses that caught my attention this summer. It may still be useful if you come to visit these places, preferably in summer!
DIJON
La Brasserie des Beaux arts : The shaded terrace on the square des Ducs side is a pleasure to taste their home-made dishes
Glacier Simone & Maurice : Artisanal ice-cream parlour with flavours that change every day: gingerbread, tangerine or yoghurt: everything is good to taste (once again on a bench in the square des Ducs).
Monsieur Moutarde : Cocktail bar (with or without alcohol) in a place with a neat retro decor (bonus point for the inner courtyard).
LA CLUSAZ
La Scierie : Perfect Savoyard restaurant where I enjoyed a delicious tartiflette and conchiglionis stuffed with langoustines in a warm setting.
L'ourson : Cozy decor and mountain specialties.
Pâtisserie Patrick Agnellet : Great choice of fruity, creamy and favorite sweets for the Montagnard (Shortbread cookie covered with soft caramel and dried fruits)
Hôtel "Au coeur du village" : Warm service, cosy atmosphere of the rooms and breakfast with delicious homemade products..
PARIS
Mama Shelter West : A terrace overlooking the Versailles exhibition center (and discreet view of the Eiffel Tower) with a sunny atmosphere reinforced by two-colored parasols. The Italian-influenced food is good without being exceptional, but you really feel like you're on vacation there.
La Javelle : At the foot of the balloon of Paris, guinguette ambiance to have a drink.
Hank Burger : Vegan burger that you advised me to try last time with my burgers top 5 : delicious and juicy !
Carré Pain de mie : Japanese soft bread sooo soft ! (you have to try the delicious "crémeux matcha" as a dessert !)
BELLE-ÎLE-EN-MER
Hôtel Castel Clara : A breathtaking view, an efficient and friendly staff as well as homemade cakes and delicious oysters at the breakfast buffet (what do you mean… oysters are not you in the morning? ;-)). The decoration (corridors, rooms, indoor swimming pool) deserves to be updated but the view, the service and the quietness of the place compensate for this lack.
Crêperie Les Embruns (in Sauzon) : Enjoy a complete "galette" and apple and salted butter caramel pancake with a view on the port, what else?
Biscuiterie La Bien Nommée : Cakes and shortbread with salted butterscotch caramel to bring back as a souvenir. (English translation by Quiterie)