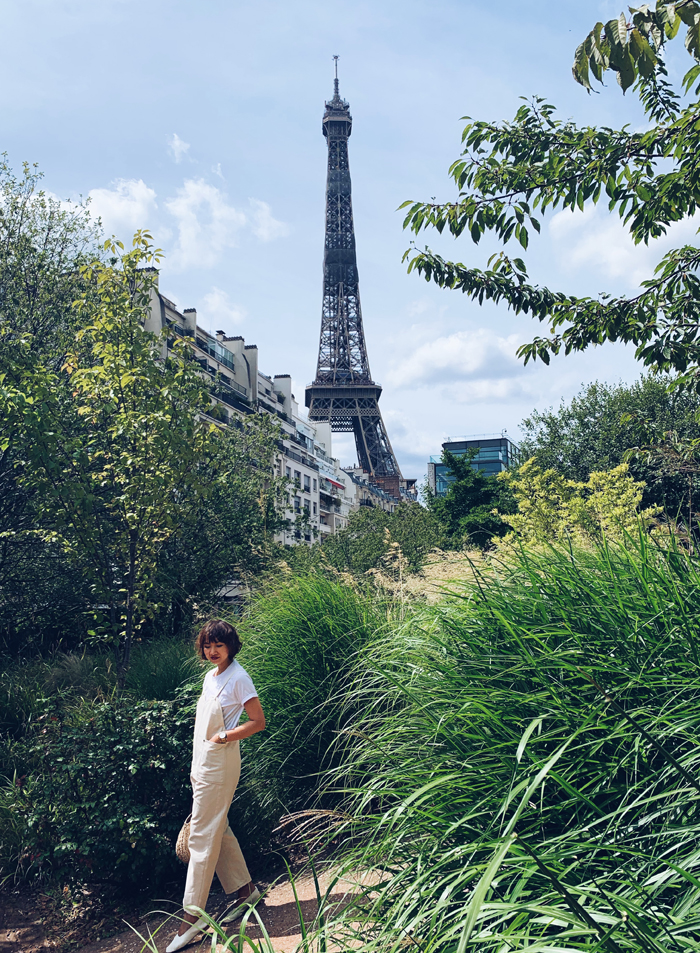 As I do every summer, I am enjoying what the Capital has to offer, and even more this year. Maybe I'll get away from Paris a little during this month of August, but not for very long and preferably in a remote corner in the middle of nature.
That said, last weekend I tried to spend a "getaway" day in Paris and thought it might be interesting to share it with you. It might give you some ideas, since in one day, I discovered a lot of interesting and exotic addresses! Escape while staying in Paris: we totally validate!
9am : Japanese reading at breakfast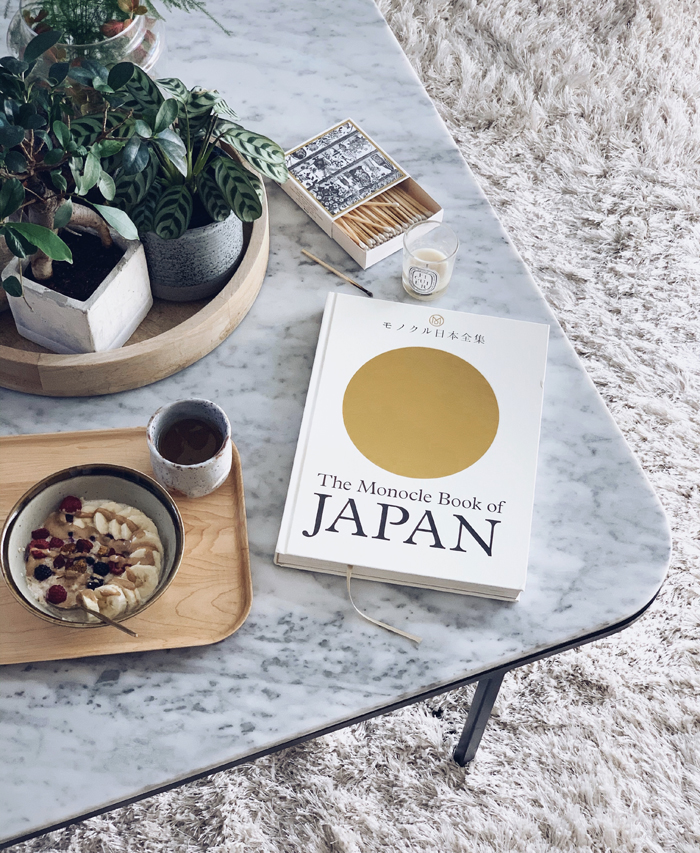 Let's start the day with some reading! I told you briefly about this "favorite" book on Instagram. Let's flip through it together today over a tasty bowl of oatmeal and green tea.
As I was saying, I'm very happy to have gotten my hands on "The Monocle book of Japan" because besides being beautiful, it's a good compendium of everything I love about Japan.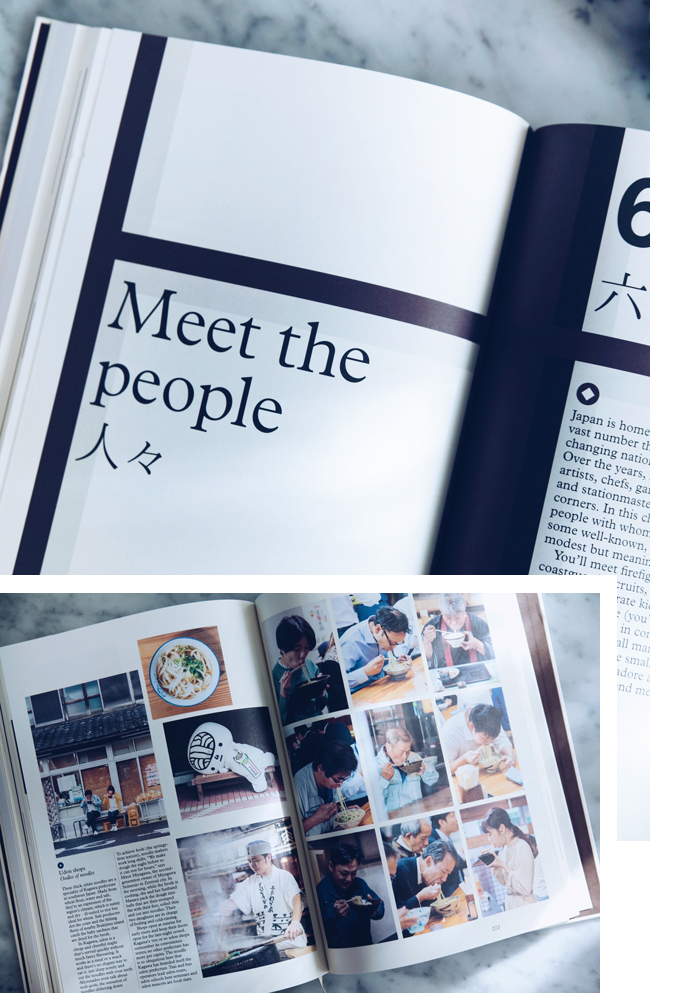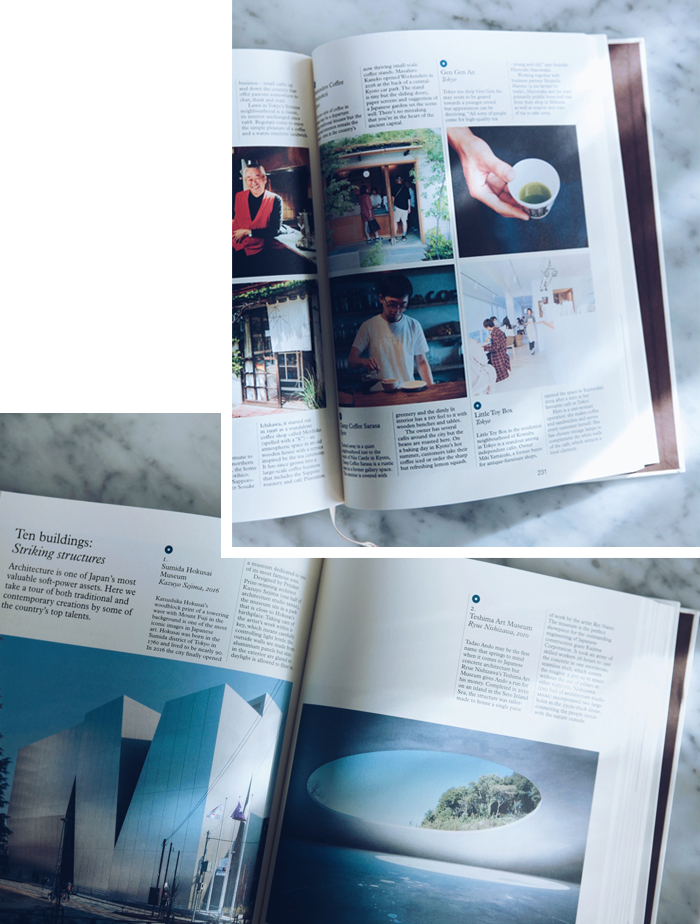 It explores different aspects of Japan: Tradition, culture, nature, architecture, handicraft, inspiring portraits, good addresses, all with a very neat layout.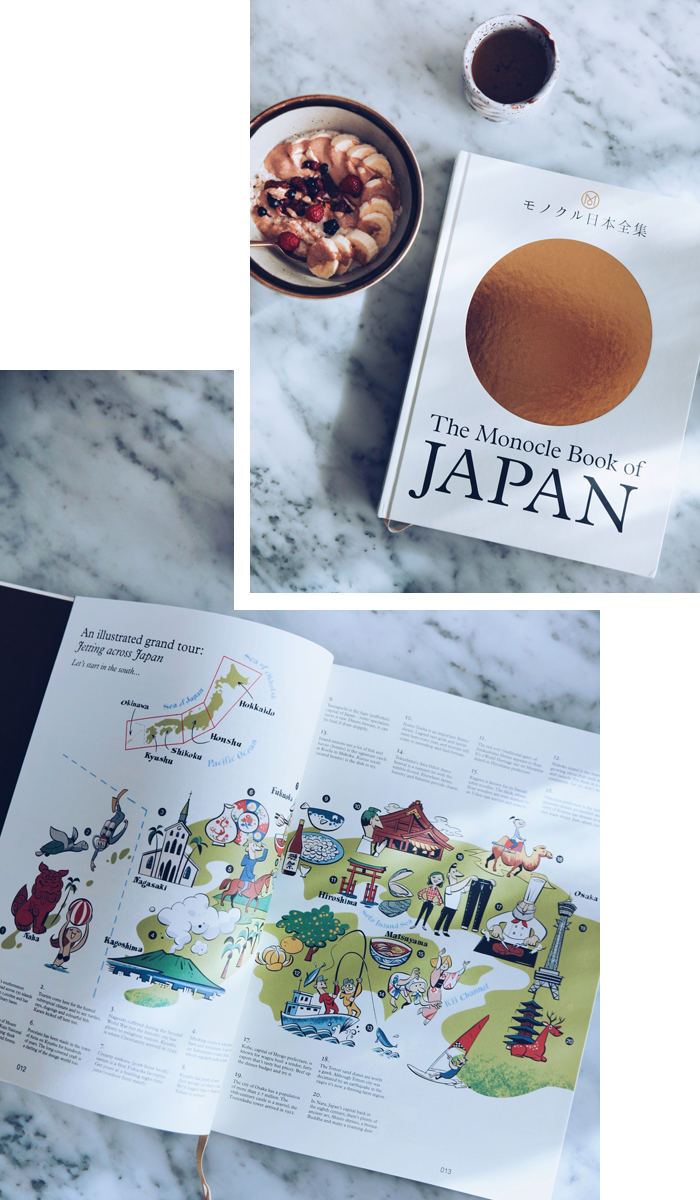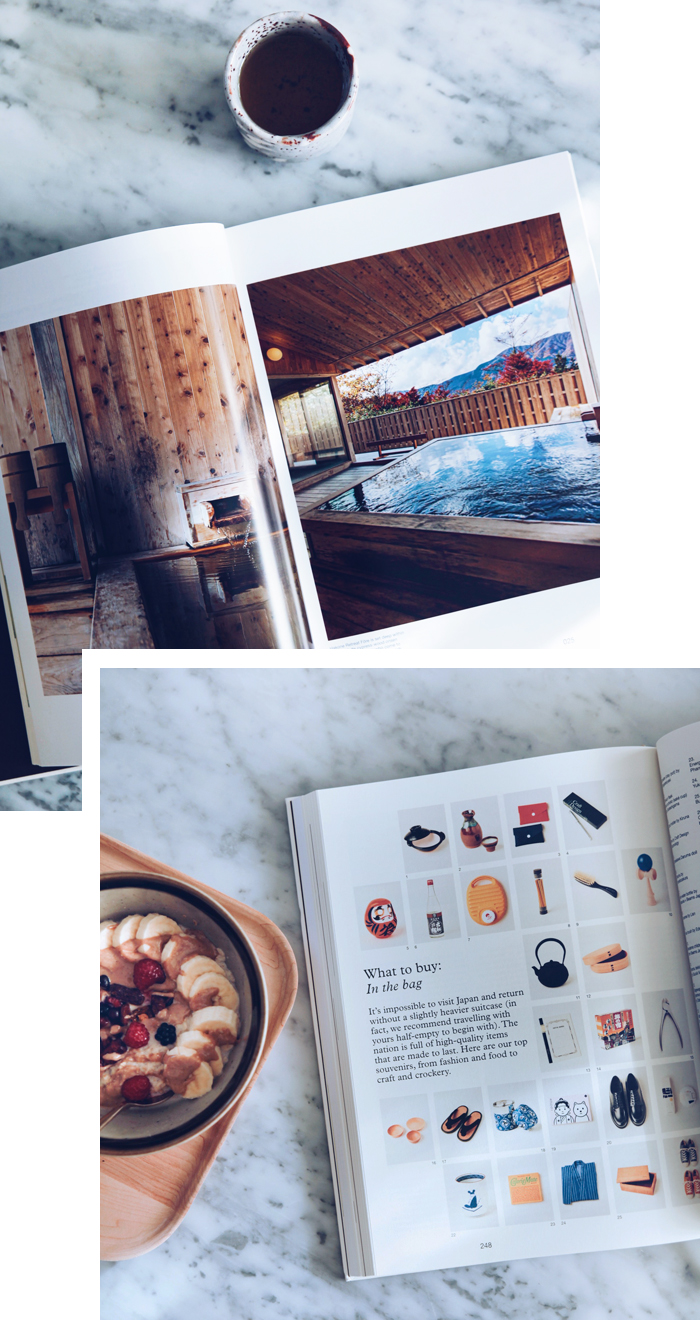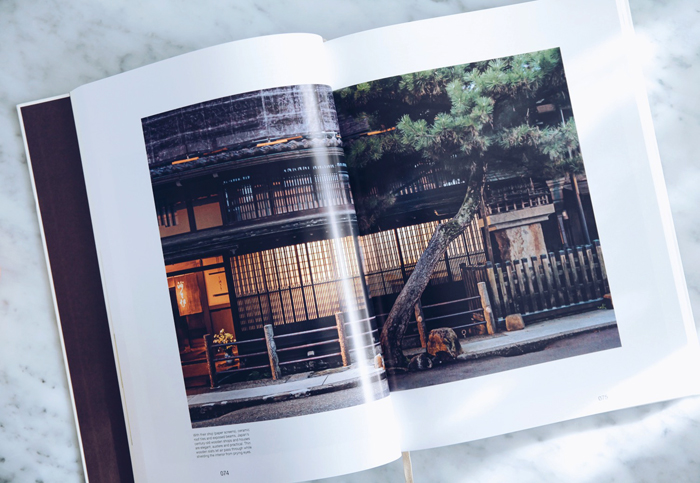 I let you judge with these pictures: anyways it's a nice gift for the passionate people of Japan, whether we have already set foot there or not.
11am : Stroll in the gardens of the Quai Branly Museum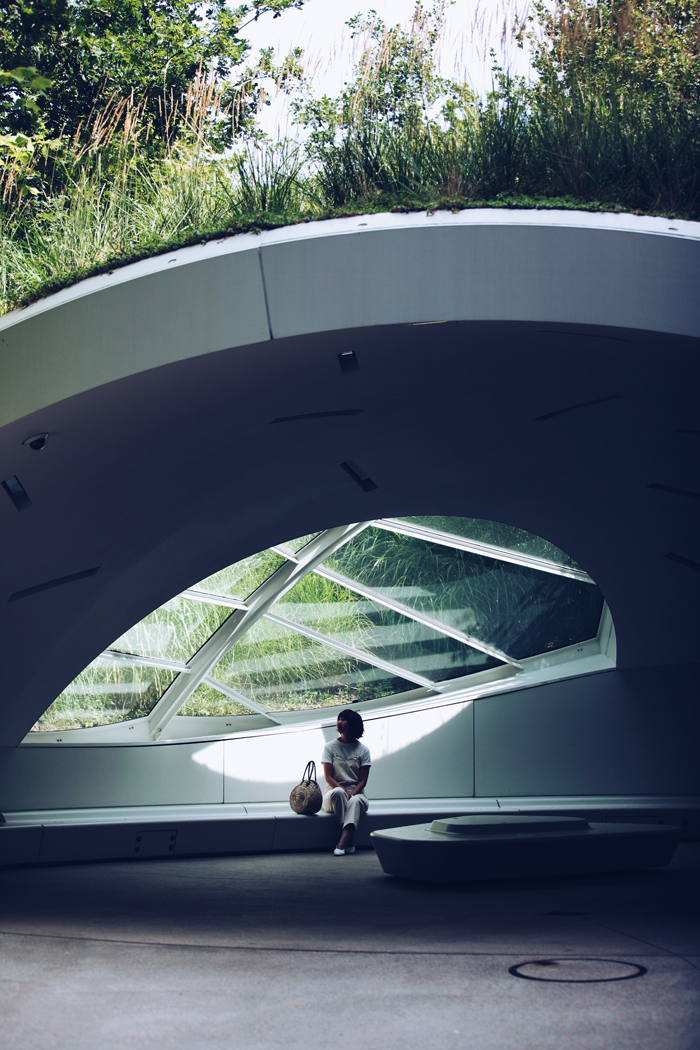 In this particular period, moving around Paris requires precautions of distancing and wearing masks that require our full attention… especially in museums.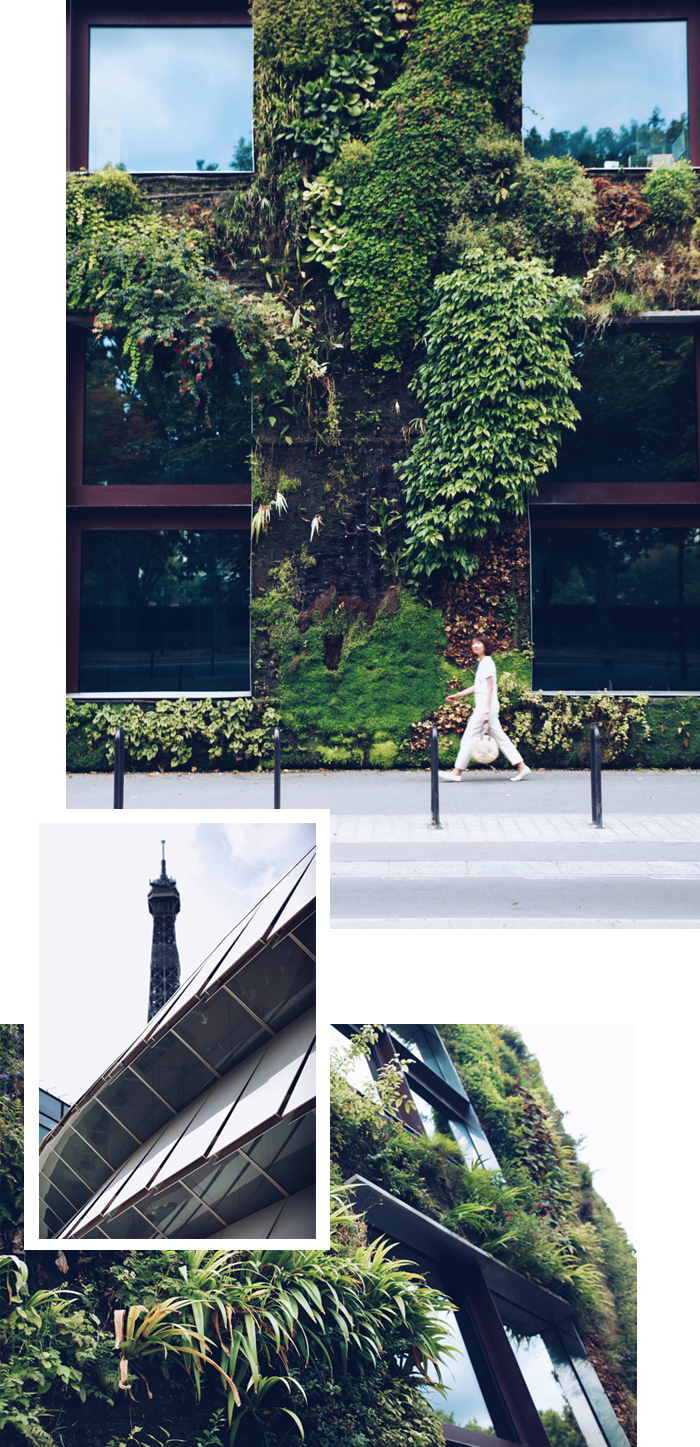 Having said that, the absence of people in the alleys of the garden of the Quai Branly museum allowed me to take these "naked face" pictures and to breathe at full lungs in this small corner of greenery of the capital.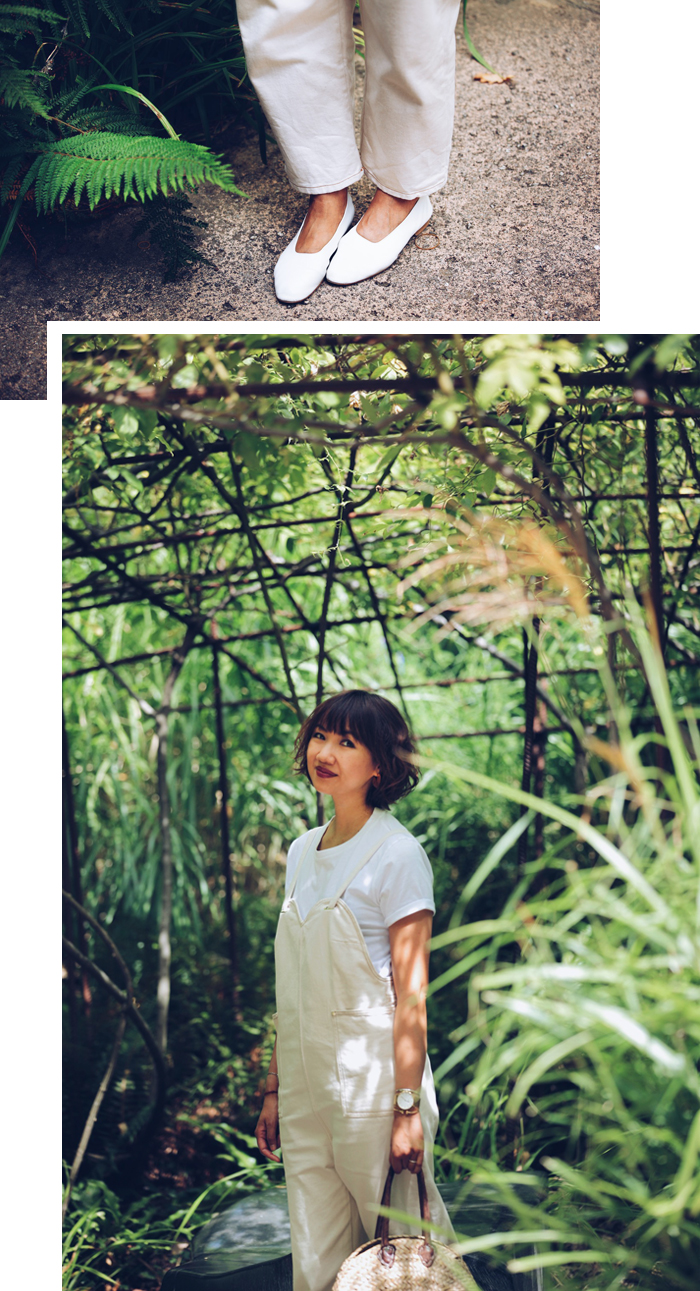 The access to this garden is free but for once, I didn't take the time to visit the current exhibitions (I didn't want to stay inside with such nice weather!), it was very nice to be able to rediscover this luxuriant vegetation in the middle of the city.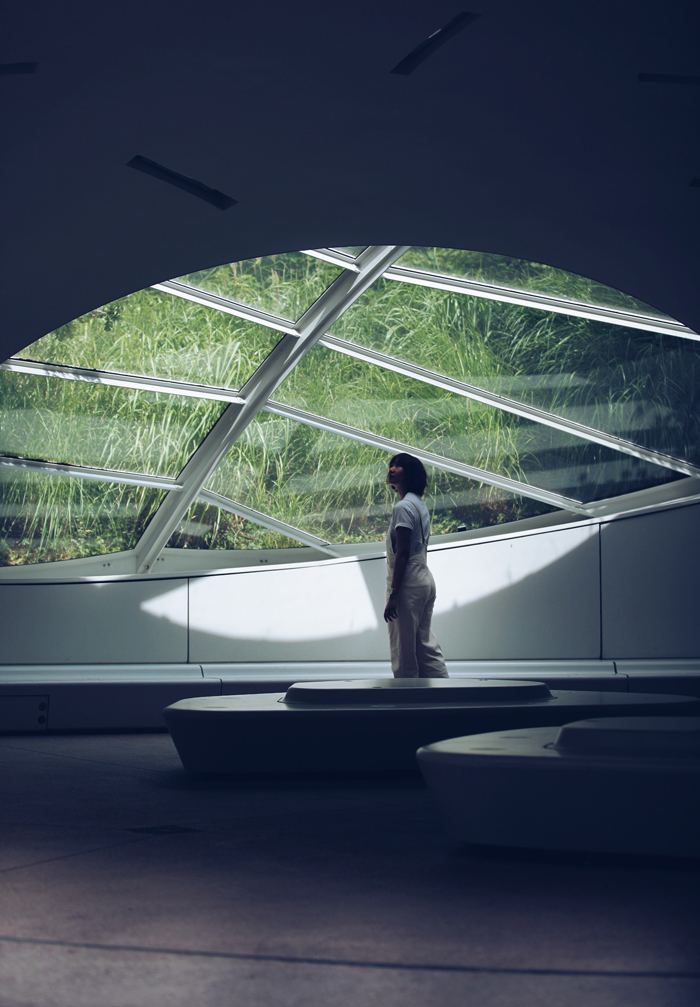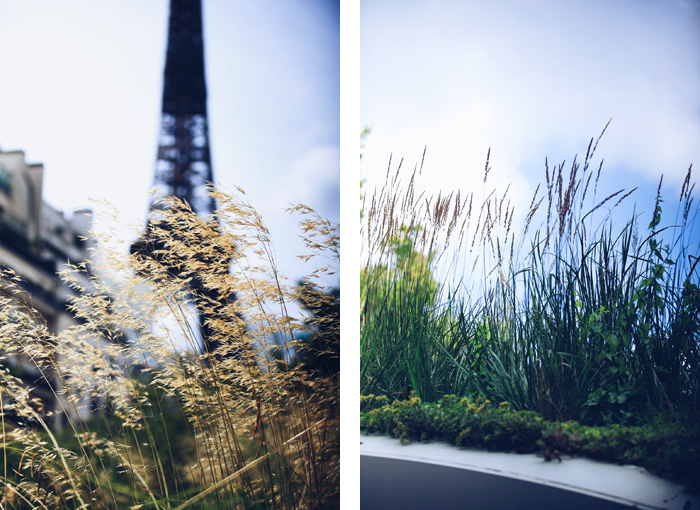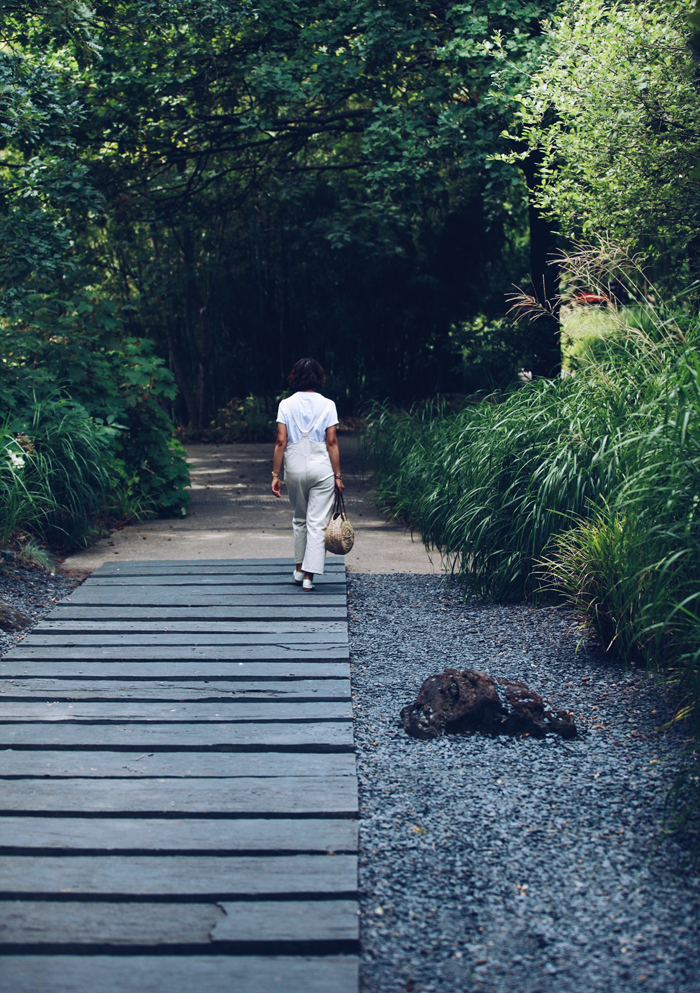 The museum shop is also a must every time I go there: you can find items and books from the 4 corners of the world… it makes you travel!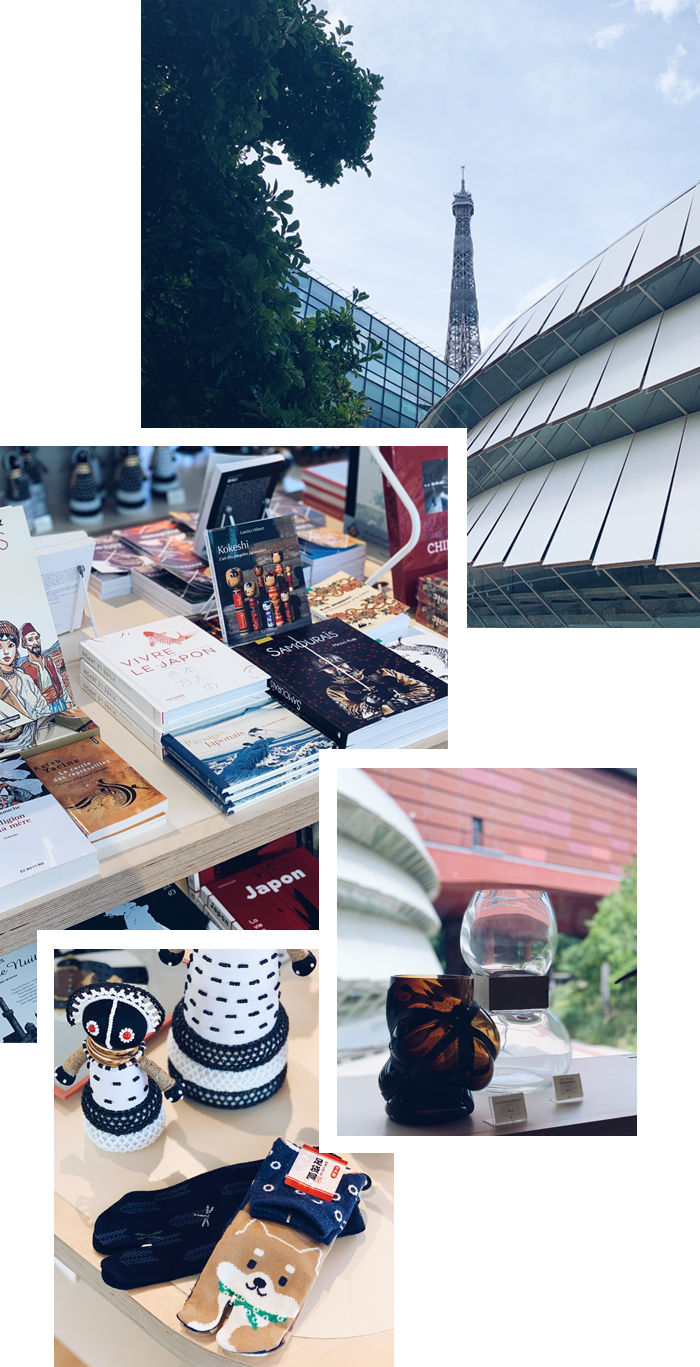 Japanese tabi socks and Vanessa Mitrani vases

MUSÉE DU QUAI BRANLY
37 Quai Branly
75007 PARIS
1pm : A break at Yamazaki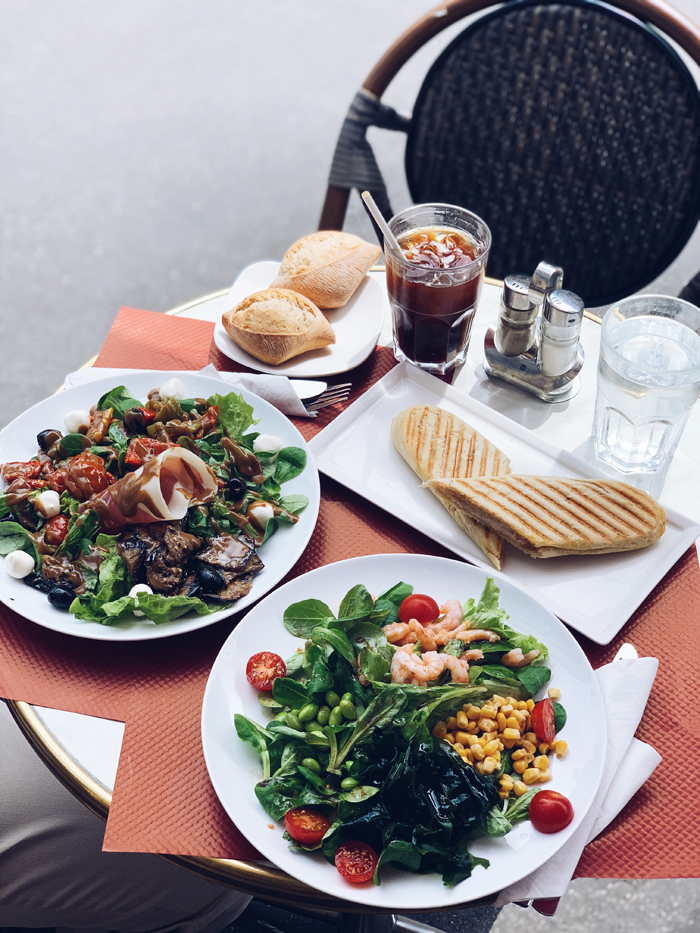 Italian and japanese salads, chiken teriyaki panini

Yamazaki is a bakery/pastry group that supplies Japan with konbini (=small groceries) in the form of sandwich bread and cakes. Overseas, it is more involved in pastry shops, like here in Paris. For the lunch break, we sat on the terrace, also taking advantage of the savoury menu.
Nothing spectacular there: a chicken teriyaki panini and salads (Japanese for me and Italian for my SO). Good but no surprise.
It's at the dessert stage that it becomes interesting since the brand offers traditional French cakes with a little Japanese twist. We can think of Aki Boulanger… it's in the same spirit.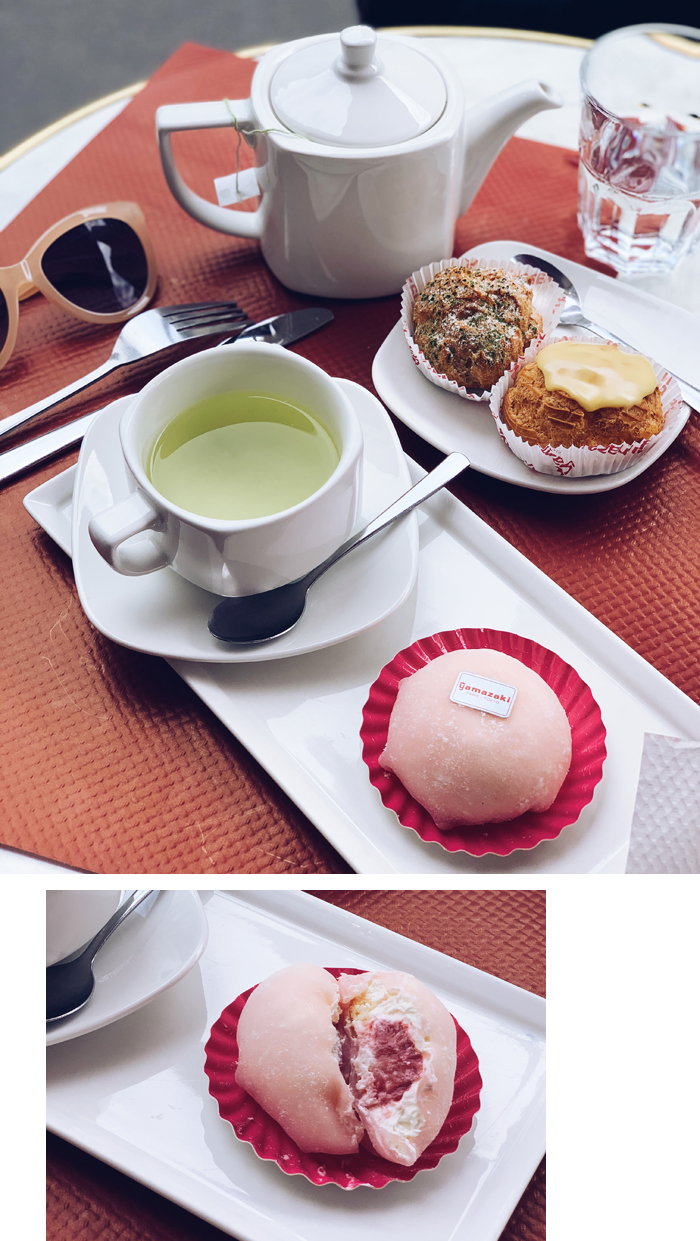 Matcha and yuzu cream puffs and yuki ichigo

I fell in love with the Yuki ichigo = a big mochi with a soft rice paste filled with strawberry whipped cream (its matcha alter ego, the Matsuri, is also delicious, for your information). It's melting and not so sweet: I could eat several of them! My SO has been tempted by the more classic but good yuzu and matcha cream puffs.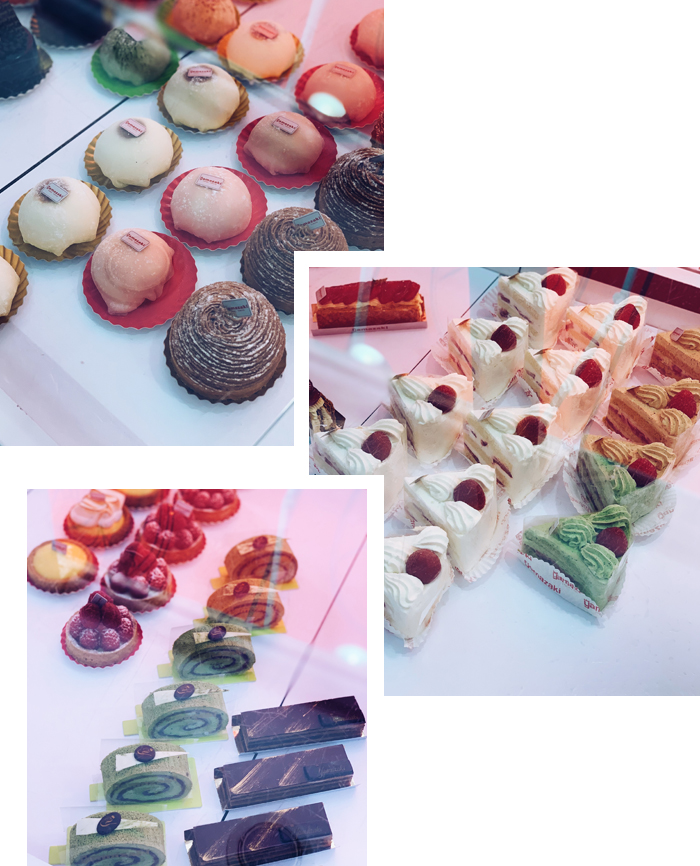 They also offer a Mont Blanc, a Japanese strawberry short cake and other specialties that look light and tasty. An address that allows you to vary the pleasures a little.
YAMAZAKI
6 Chaussée de la Muette
75016 PARIS
3pm : Decorative inspiration in the Marais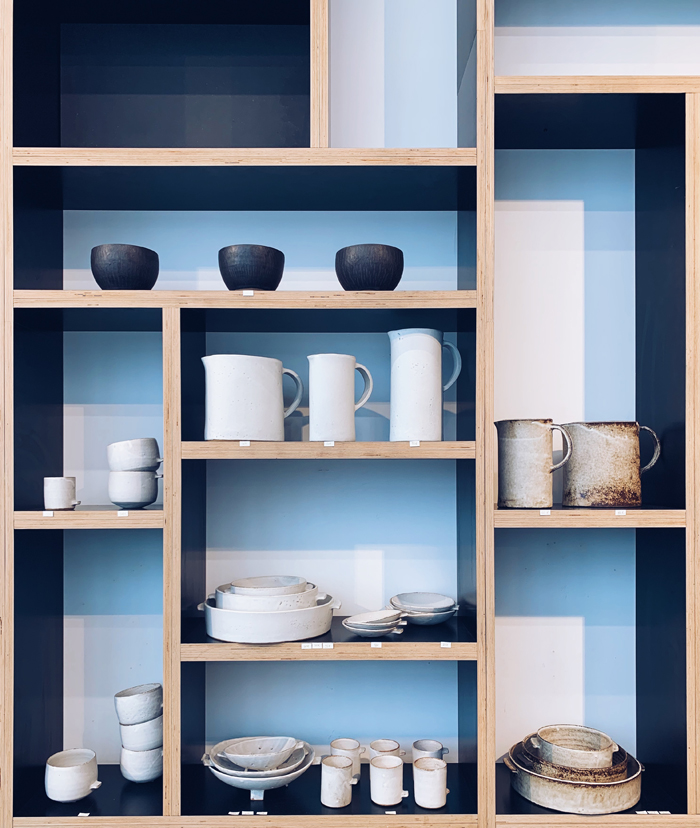 Creations by Sylvie Delphaut at Empreintes
The Marais may not be the most "relaxing" district in times of pandemic, since Parisians here don't seem to have deserted the capital, but I like to go there to fill up on decorating inspiration. The mask is therefore more than ever necessary on every street corner to discover new addresses.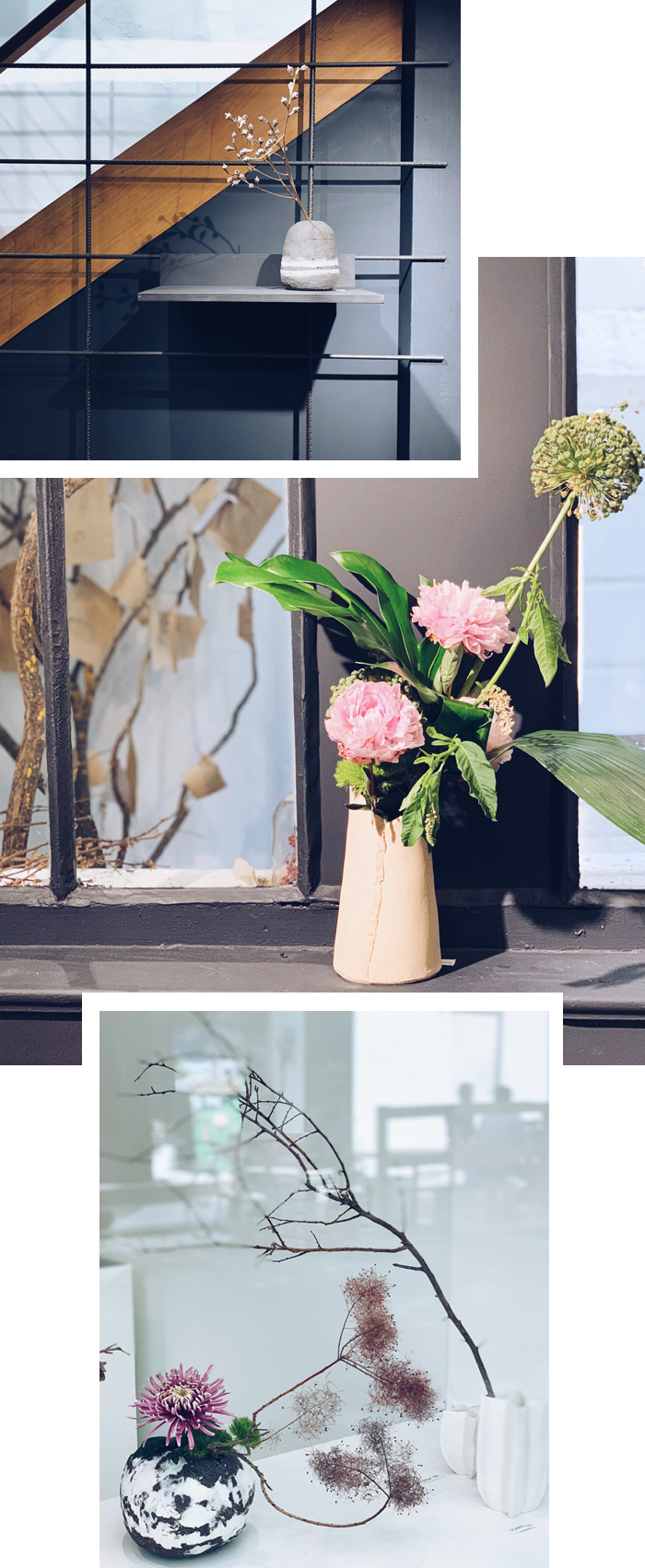 Pop up store "Ceramic and ikebana" at Heureux les Curieux
Here are some of them that caught my attention:
MARK'STYLE TOKYO (6 rue du trésor) : A selection of Japanese products (utensils, incense, kits, stationery, tea)
EMPREINTES (5 rue de Picardie) : A concept store featuring a selection of objects by French designers, whether for decoration, crockery or fashion.
HEUREUX LES CURIEUX (

23 Rue du Pont aux Chou

x) : The theme of this store changes regularly. I really liked the ceramic-themed pop-up store a few weeks ago (with the fabulous floral arrangements from the Ryukubota florist) but right now it seems that it's more fashion-oriented.
BOUTIQUE GENERALE (10

Rue du Pont aux Chou

x) : A nice selection of plates and objects made of natural materials from artisans from various areas (Africa, England, Japan…) in this very small shop.
8pm : The Burger Meetup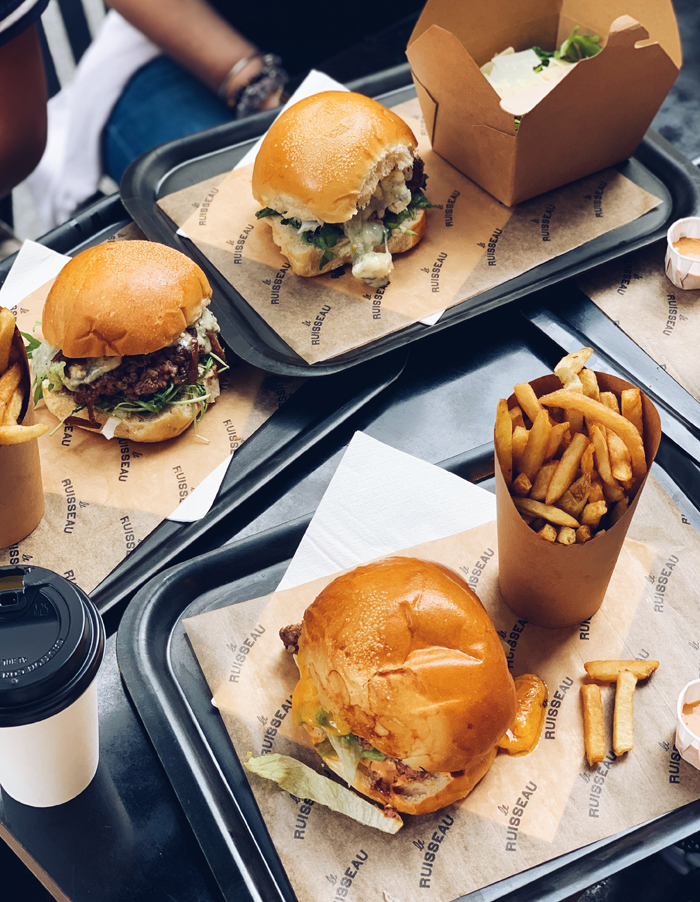 For a reunion over a good burger, I asked for your help on Instagram to give me your best burger address in Paris. I thank you for your numerous answers because I have managed to shortlist a TOP 5 of the best burgers in the capital, according to your votes and your tastes.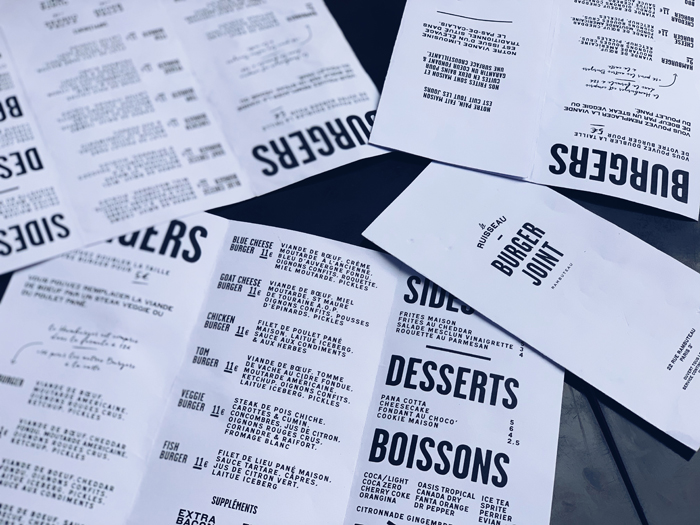 Before testing others, I rushed to try the big winner which is the restaurant LE RUISSEAU (there is a restaurant in the 18th but I tested the one in Le Marais: Le Ruisseau Burger Joint, 22 rue Rambuteau)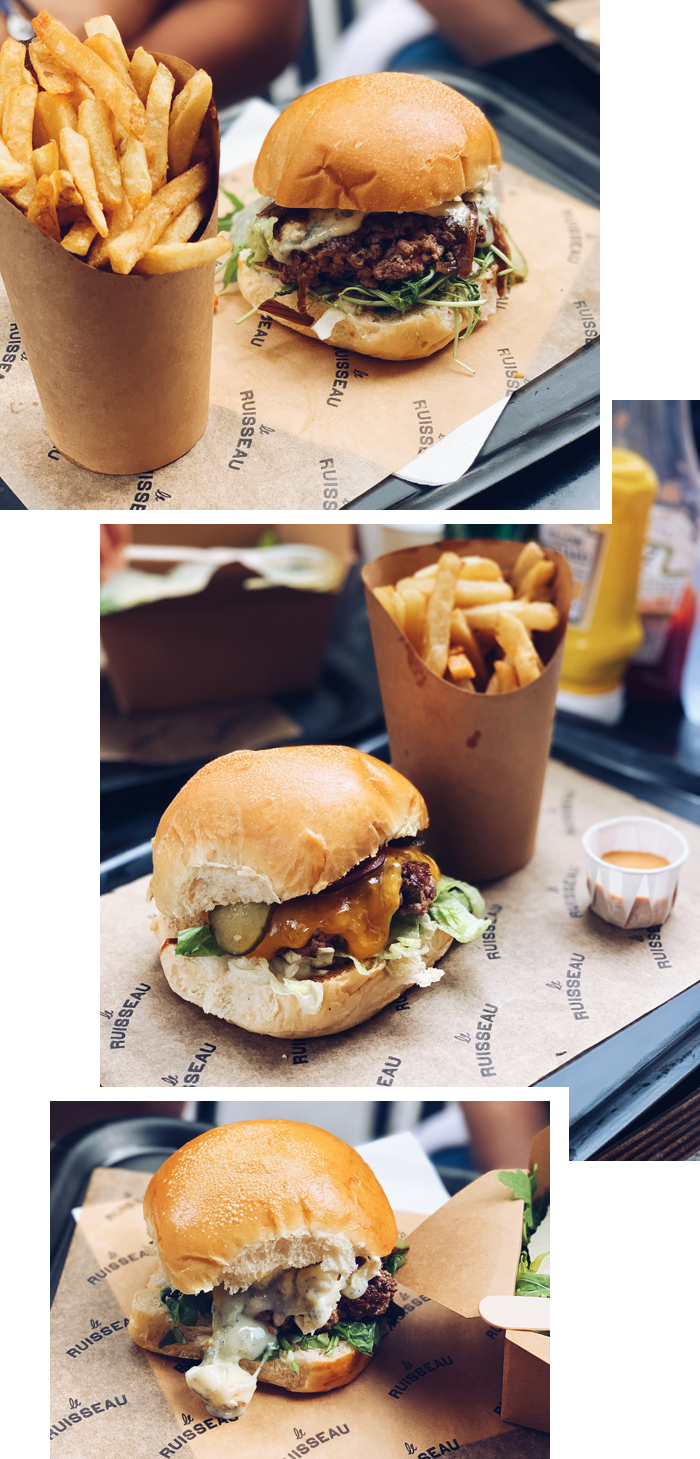 Blue cheese, BBQ et Goat burgers
We came out delighted: I can see why so many of you recommended it. The meat is tasty, the bread and fries are homemade and the combination of all the ingredients melts in the mouth.
I chose the Cheddar burger (Beef, melted cheddar cheese, candied onions, iceberg lettuce, pickles, condiment sauce) but everyone around me was delighted with their Goat burger (Beef, honey, mustard, St Maure de Touraine A.O.P cheese, candied onions, spinach, pickles), BBQ burger (Beef, barbecue sauce, melted cheddar cheese, red onions, iceberg lettuce, pickles) or Blue cheese burger (Beef, mustard cream, Bleu d'Auvergne, candied onions, aragula, mustard honey, pickles).
Here is your list of the 5 best burgers in Paris:
LE RUISSEAU
PNY
BLEND
DUMBO
GOKU ASIA CANTEEN
I'll try to check your good taste: I'll let you know when I go to one of these addresses. But some other addresses were also mentioned several times like the HANK burger (for the vegan version) or the STARVIN JOE… Curious to go and test them too (I approve of the Starvin Joe that I already know) !
I hope you enjoyed this day and got some inspiration. I wish you a great vacation if you are lucky enough to take some. And even if I plan to disconnect a bit, I will certainly find you here or on Instagram before the end of the summer! See you soon! (English translation by Quiterie)