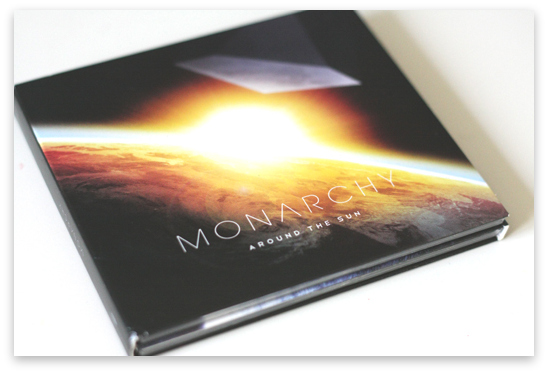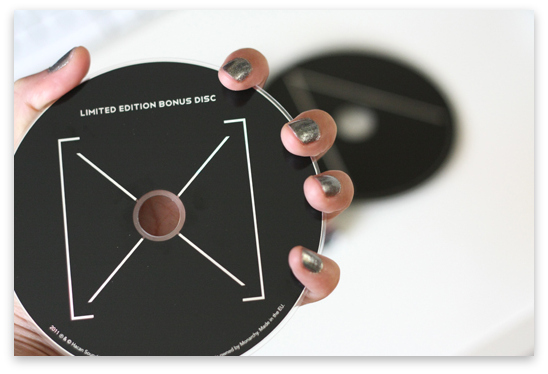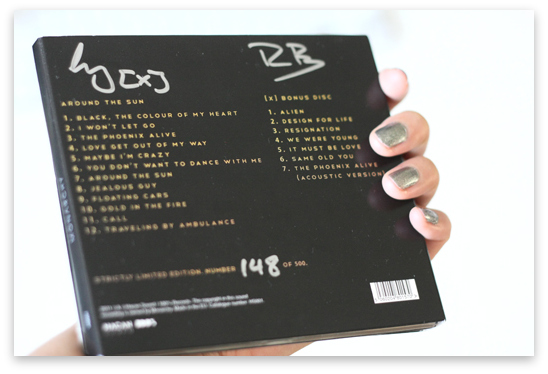 I'm putting fashion on hold during this post, and I'll proudly brandish my recently ordered trophy : this limited edition double CD from my musical gem of the moment : Monarchy.  No, I didn't forget my darling Hurts : I still love them just as much, and I'm impatiently waiting for their second album, but as it's taking a little while, I went and looked elsewhere (Ahh! And to think we always say the men are the unfaithful ones!). I discovered Monarchy while listening to Le Mouv' radio whilst driving : I was immediately lovestruck. The melodious electronic sounds with this hint of 80s nostalgia : it's the ideal cocktail for me.
Once back home, I googled the name of the group, and it was like I had uncovered a treasure : song after song, they seduced me. And what intrigued me the most, was that nobody knows what they look like, since they appear masked, in the manner of Daft Punk (…well, when I say « nobody », I hope their parents recognize them!). A self-preservation thing I'm sure. Are they incredibly hot, totally plain or the kind of person you'd like to smack in the face, no one can know. They only have their music as a means of seduction. It's lethal. (English translation bu Bleu Marine)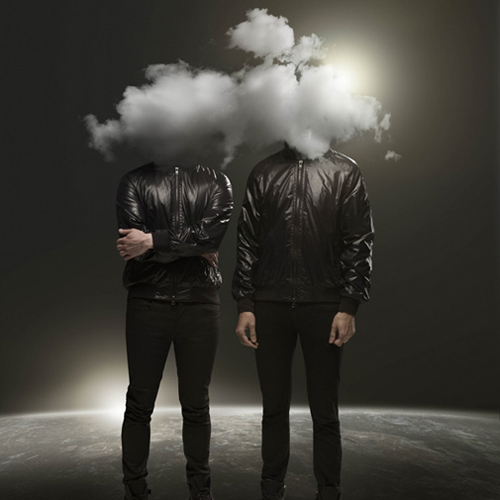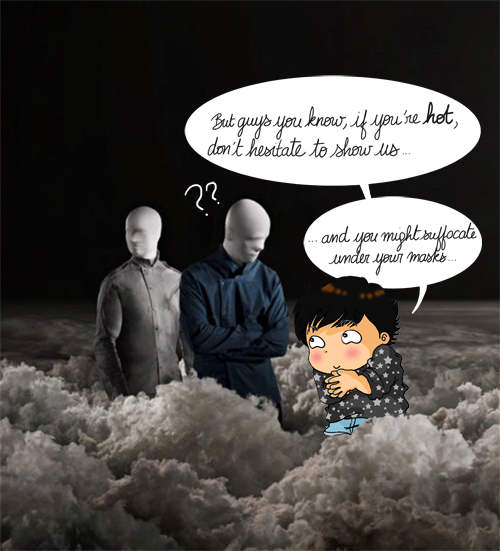 Here's the song through which love struck :
And if you've also just been struck, finish yourself off by listening to this.
Limited Edition Double CD « Around the sun »  Monarchy (N°148/500)
(1+4+8 gives 13= Lucky number! (I know, I'm easy to entertain)
Nailpolish Graphite Chanel (Because Monarchy is worth it!)
Photos : monarchysound.com