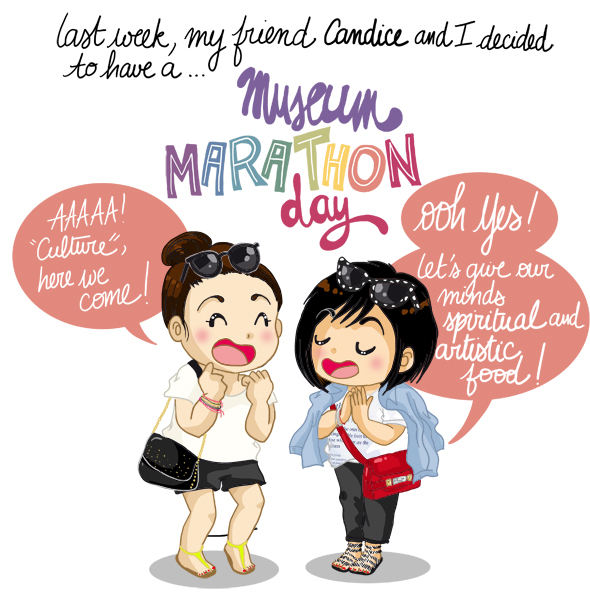 M. Fontana, if you're chuckling from above, please accept our sincerest apologies. We are but humble « spatialism » Padawans.
In any case, and even though we didn't know much, Lucio Fontana-wise, we found the exhibition very interesting (and to be quite honest, it was my favorite of all three) and we really enjoyed the video that retraces the time where the artist revisits a friend's art with slashes that he meticulously added to the canvas. Yes. OK, I'll admit we smiled too. But it's what I like about modern art too, the grotesque is also genius.
We then moved on to our third and last stop: the Counterfeit Museum, but we were pretty disappointed…we were expecting much more! The real/fake comparison was interesting, but there were clearly not enough objects on exhibition, and the too big portion of the exhibition that centered on packaging killed the last of our enthusiasm. Too bad!!
But all in all, August in Paris is perfect for this type of Museum Marathon. If you have museums or exhibitions you want to recommend, we're all ears!! (English translation by Bleu Marine)
(to leave COMMENTS please return to FRENCH VERSION)