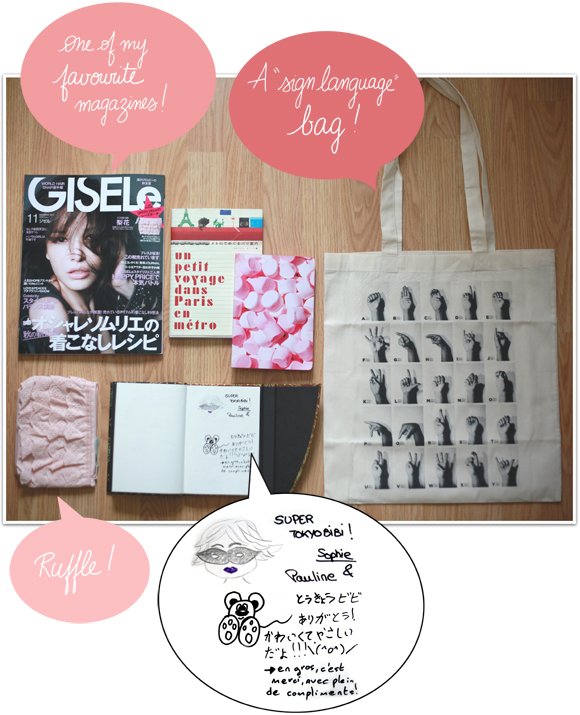 Gisele Magazine: one of my favourite Japanese magazines: all about the looks, the looks and the looks inside.
A small ruffle clutch: offered with the magazine: super cool! Not sure if I'll use it for my make-up or for my jewels when I travel.
Un petit voyage dans Paris en metro* (Editions de Paris): this is a little guide, written in Japanese, that details a lot of good addresses in Paris for restaurants and nice small boutiques classified by subway lines – the whole thing accompanied with lots of pictures (so no need to know how to read Japanese). I love to flip through it to get some ideas.
A notebook with Marshmallow cover: a present that a reader (Thank you Lil'Ly!) gave me at a Serial Shoppeuse signing session last year. I'm so afraid to ruin it that I haven't dared to use it!
A notebook offered by Paperblanks during the Festiblog: I used it as miniature guestbook during the festival and asked you to leave lots of notes and drawings. For my next signing session I'll make sure you get again the chance to draw something for me in there!
A Borders & Frontiers bag: I love cotton shopper bags that I always use in fact as regular handbags. I find they go with all outfits and I have the impression that even when fully loaded they're always light. (Just make sure you plan for special pouches for your keys, phone… otherwise it's stress-guaranteed!). The print "Alphabet in sign language" really caught my eye. However I do have one complaint: the Z is missing. And Zorro, how does he sign in sign language?
And here are some looks and nice things I liked in the magazine Gisele, just so you can enjoy more than just the cover! (English translation by LN)
* In English: A small trip through Paris with the subway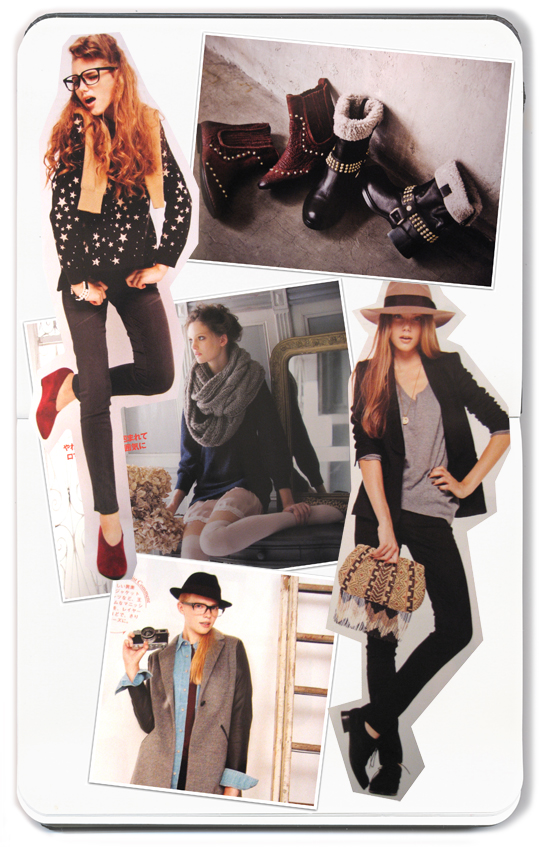 Photo credit : GISELe Magazine