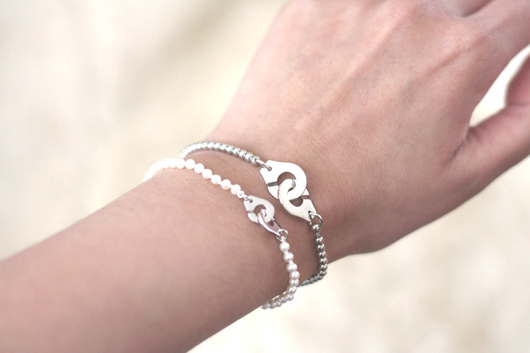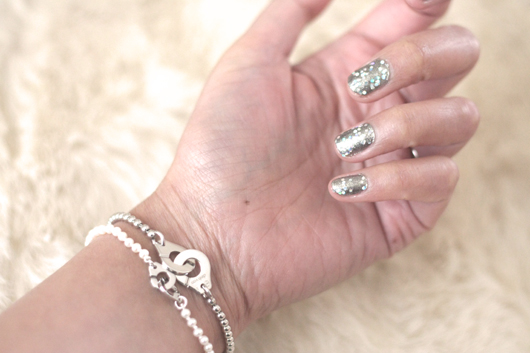 Spring has arrived ! Yeehaaa ! To celebrate Winter's departure, the famous jeweler Dinh Van was very kind and is giving you a gift. Giveaway contests are rare on this blog, but since what is rare is also precious…and it's even more true today, I thought you might like it.
So here we are, with the new Dinh Van Handcuff collection : 4 different bracelets, pick your favorite one, and name it in a comment (below the french version of this post) before March 25th noon. (=summer time, don't forget to adjust the time on your watches so we can all … loose an hour of sleep ! Argh !)
The winner will be randomly drawn out amongst the comments and will win the bracelet he/she picked.
On my part, I went for the silver one with the freshwater pearls (I'm more attracted to silver than gold. I think I even had this metaphysical conversation with some of you during a signing session : « Gold or Silver ? that is the question… » but what are you all going to pick ?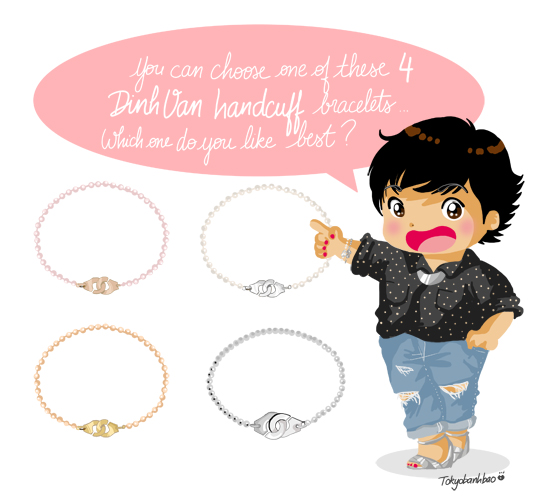 Menottes bracelet  R8 Pink cultured freshwater pearls / Pink gold
Menottes bracelet R8 Tangerine cultured freshwater pearls / Yellow gold
Menottes bracelet R8 White cultured freshwater pearls / White gold
Menottes bracelet R12 Silver pearls / Silver 925
To help you in your decision, you can see them all here or on the website. I wish you the best of luck, and whatever happens, make sure you enjoy those first sunny days of spring!(English translation by Bleu Marine)