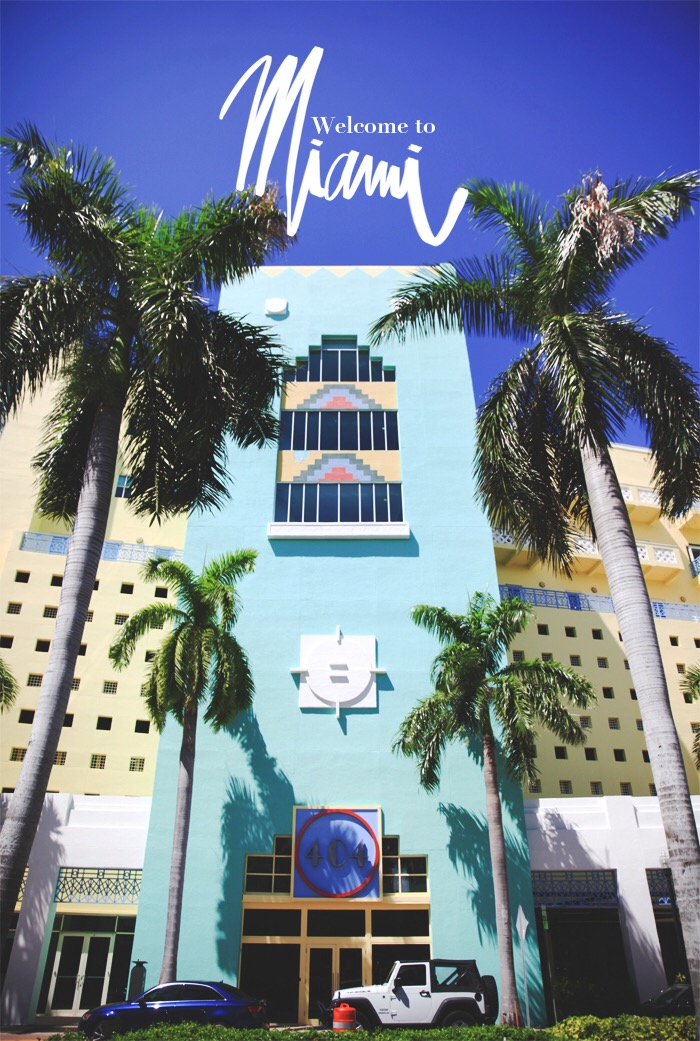 I'm starting my story with the 1st stop of our US road trip: Miami! As everyone, I had already in mind a few images of this city, well-known for its beaches and its bling-bling side.
Indeed I saw these facets but I also discovered other aspects a bit less predictable, which I will try to make you discover. Let's go!
2 days in Miami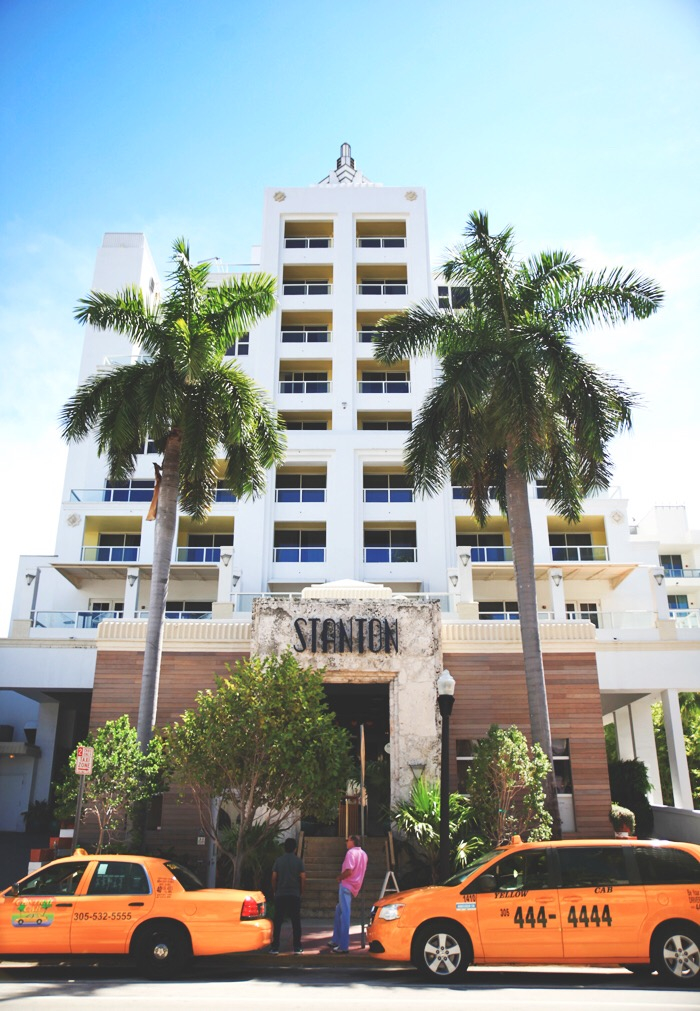 We had booked 2 different hotels (Stanton South Beach and Marriott Biscayne Bay) to be able to visit the two distinct parts of the city: Miami Beach then Downtown Miami.
As our stay was quite short, we only visited the city superficially but somehow I thought it was enough. We surely missed a lot of things but we decided to keep some time to visit other places during our road trip.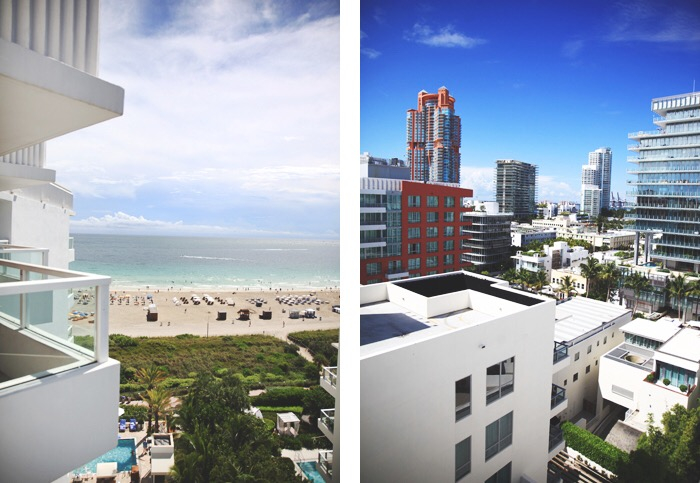 The view from Stanton hotel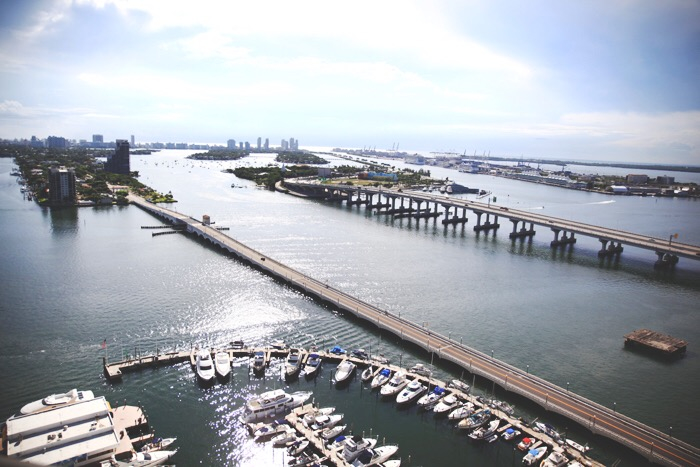 The Biscayne Bay view

As we decided to walk (for Miami beach it is totally doable) and use taxi to visit, I don't have any experience with public transportation to share with you: I only know that there is a free aerial subway (Metromover) which serves downtown.
Otherwise, good news for the non-fluent speakers, a lot of people speak French, hotels, taxi drivers, etc…
Miami Beach
Here is the well-known facet of Miami. Unmissable with its palm trees and art deco style buildings.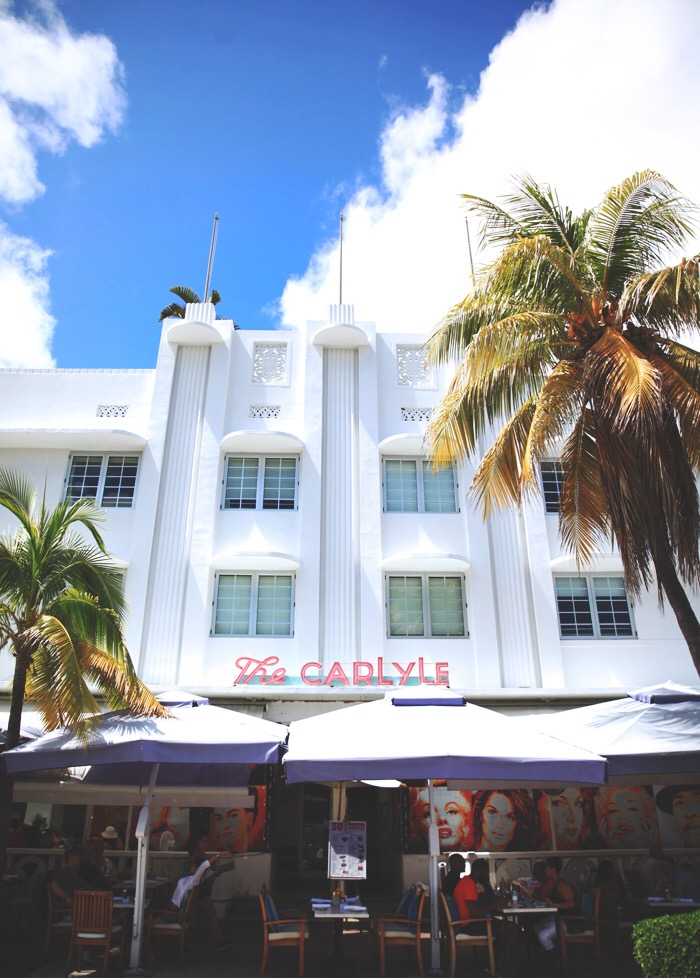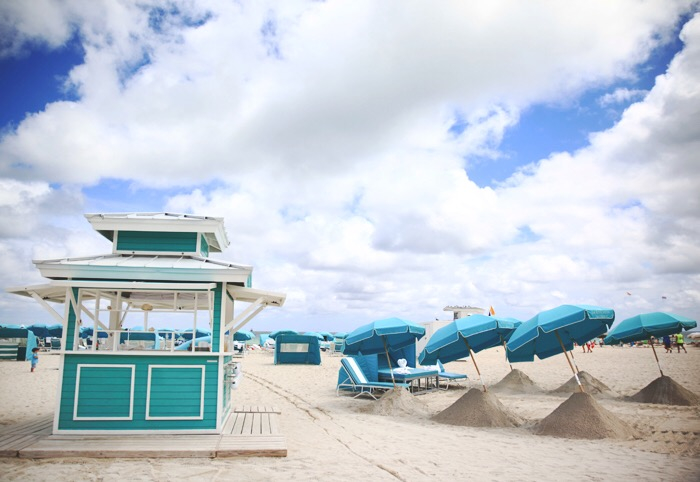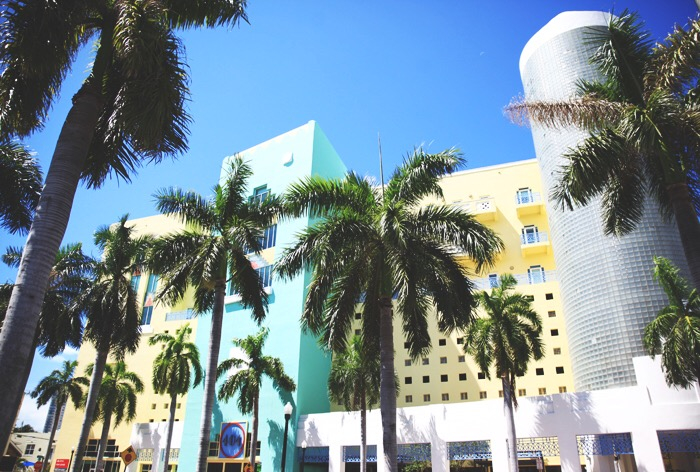 I enjoyed wandering along Ocean Drive and around but I didn't really fall for this "Miami beach" spirit: indeed, lot of show off (cars going back and forth in the street just for the pleasure of… going back and forth!) and packed with tourists.
One thing that is sure, you don't go there to find peace and tranquility.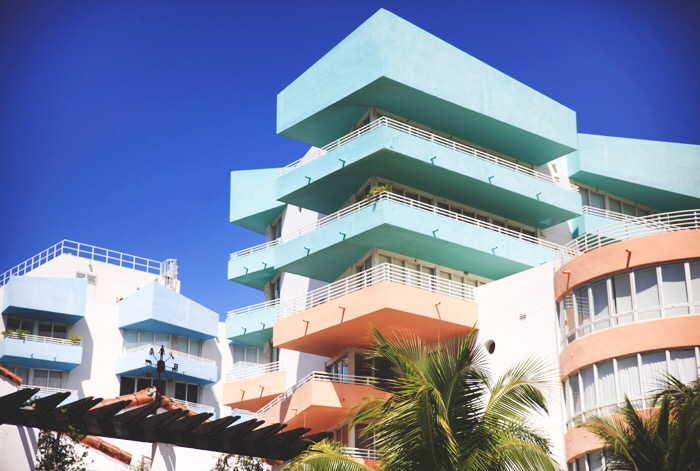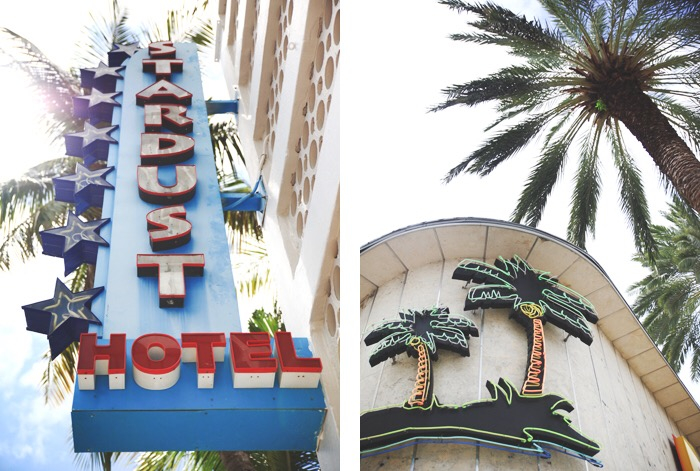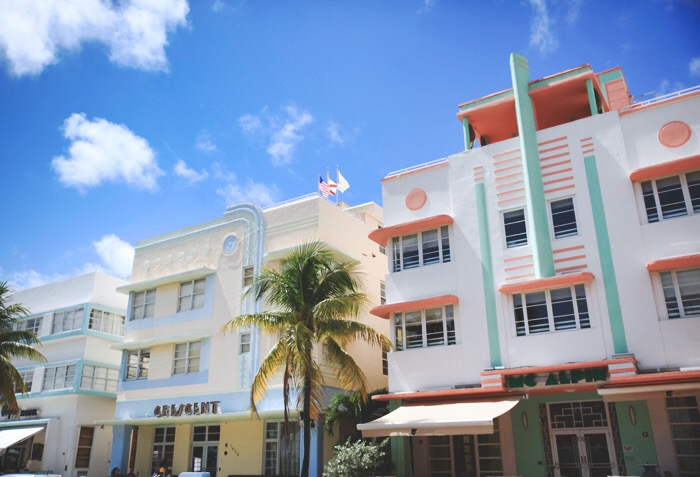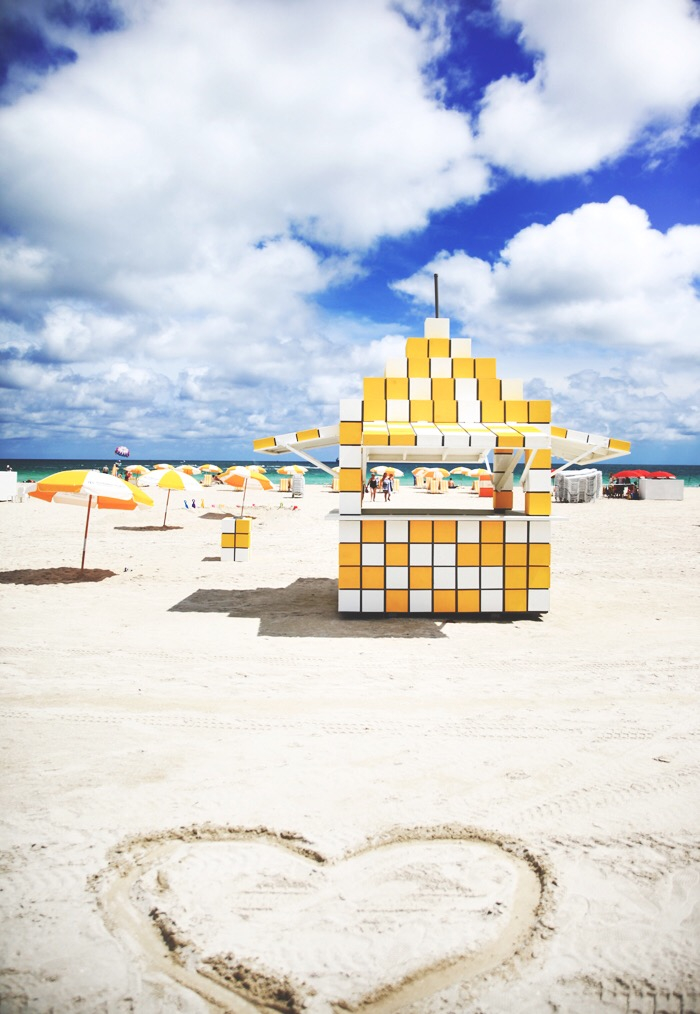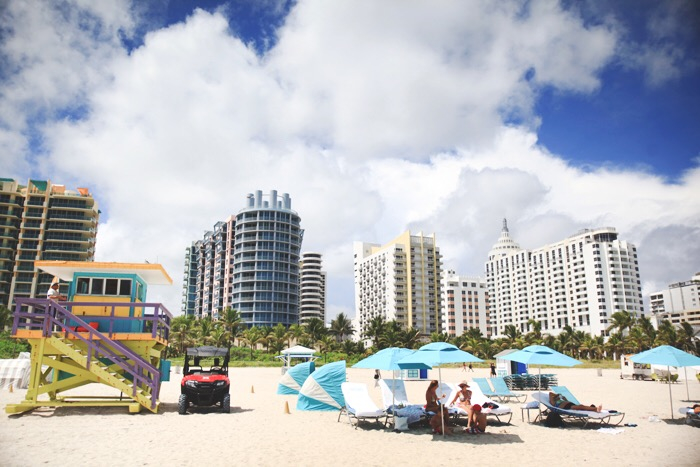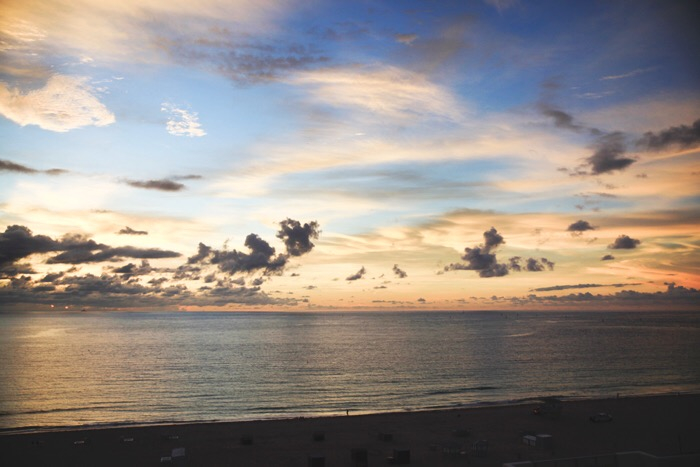 This being said, for shopping, the Lincoln road is pretty nice as well as the cubicles on the beach and the sunrise; let's admit it, it's always pleasant.
Wynwood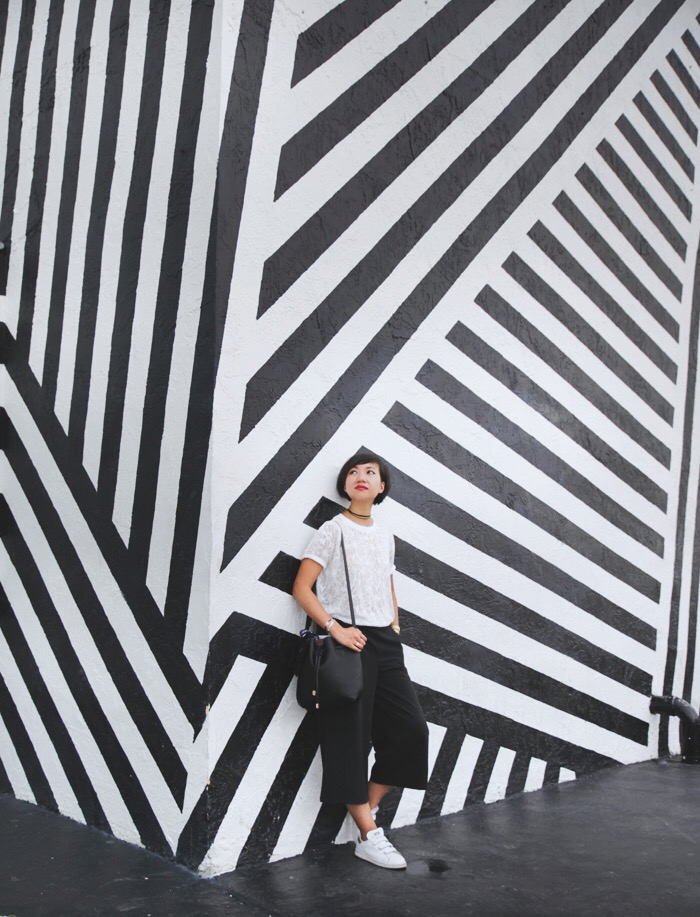 A neighborhood located in downtown Miami, in which no one dared going a few years back but thanks to the entrepreneur Tony Goldman, it has slowly become THE trendy/hipster place in Miami.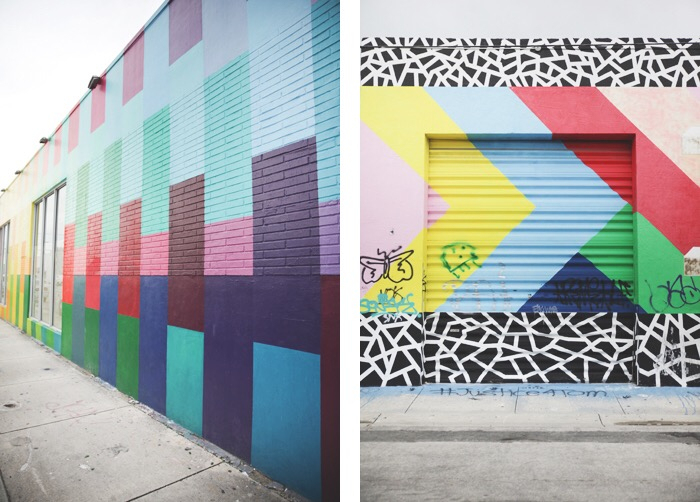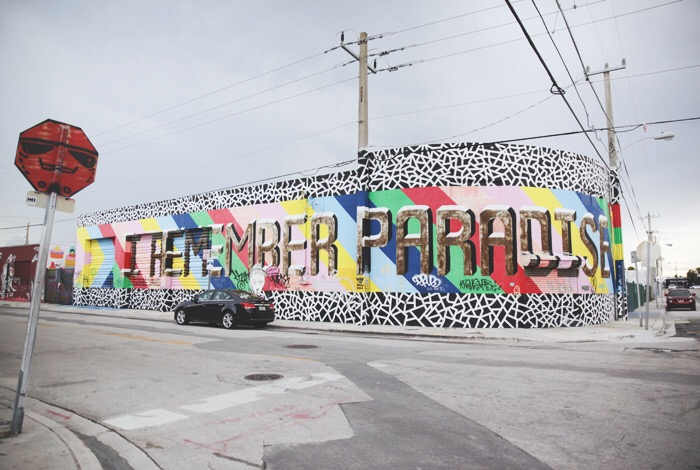 You must have seen pictures of this neighborhood on Instagram: it really feels like it has been created for it!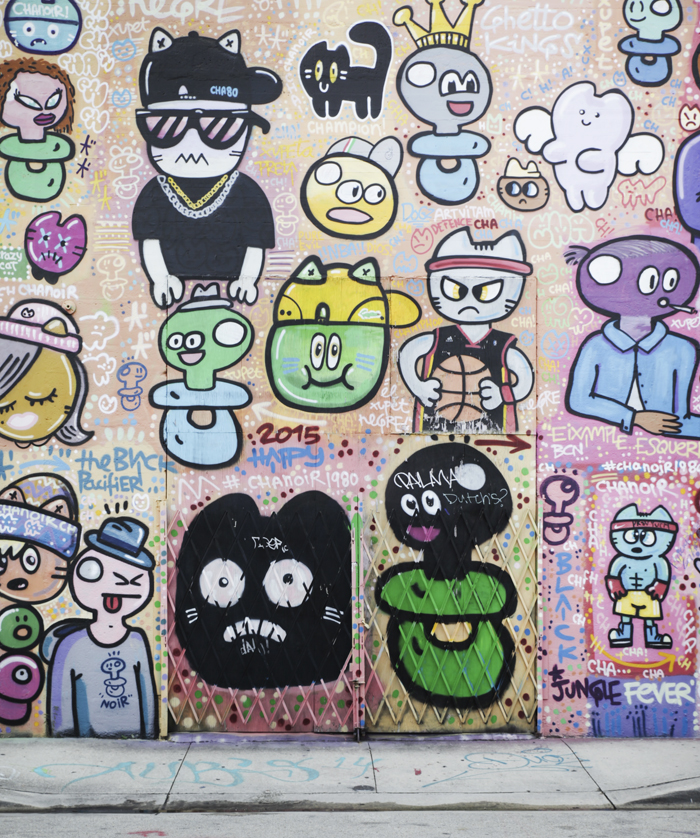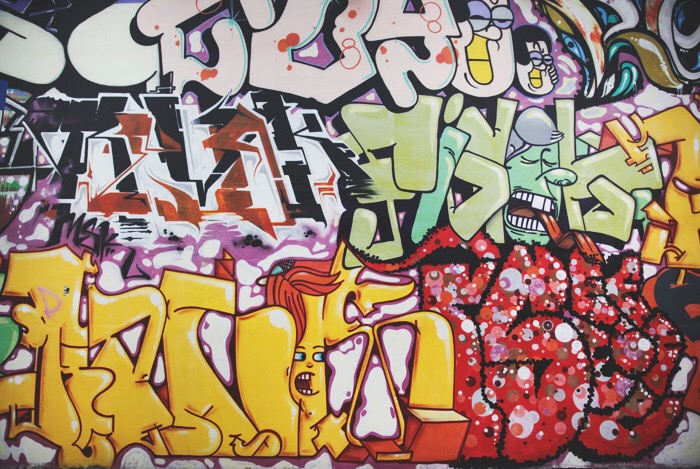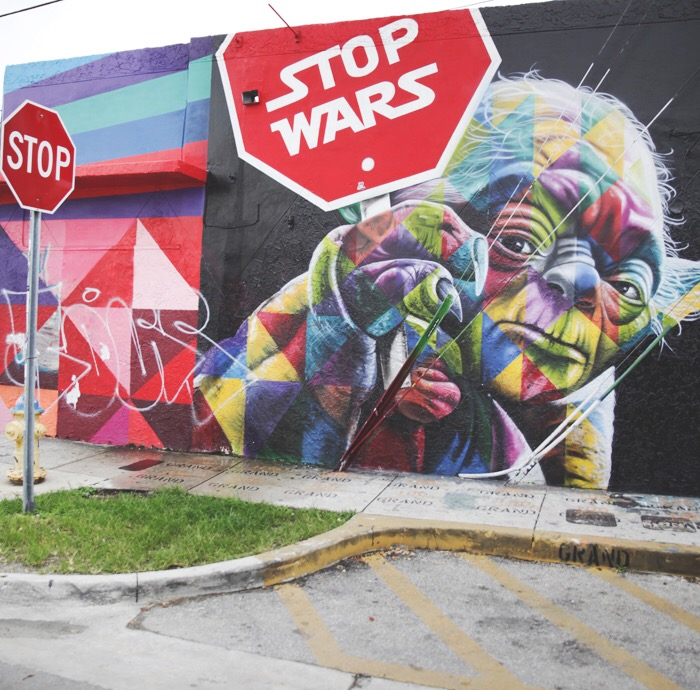 Street art is everywhere: a real paradise for fashion bloggers looking for a nice background!
The most famous place is Wynwood walls, gathering the most beautiful pieces of art from various artists: blast of colors at every corner, on the ground or the walls, laid back and cool ambiance, we understand why this neighborhood has so much success.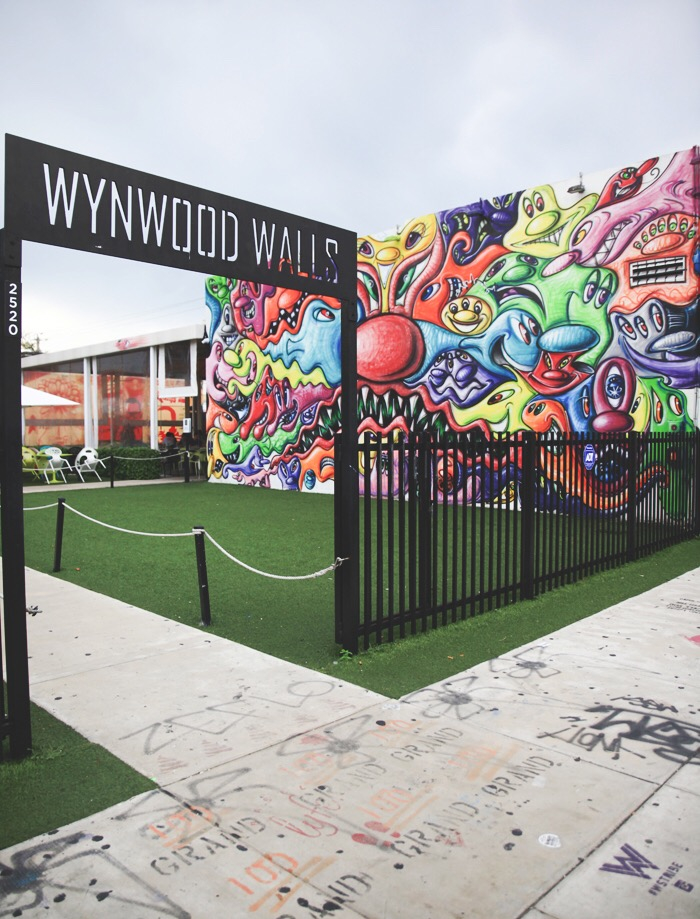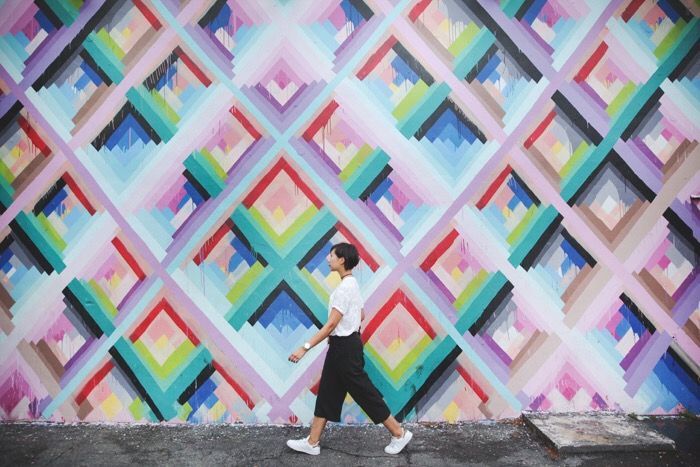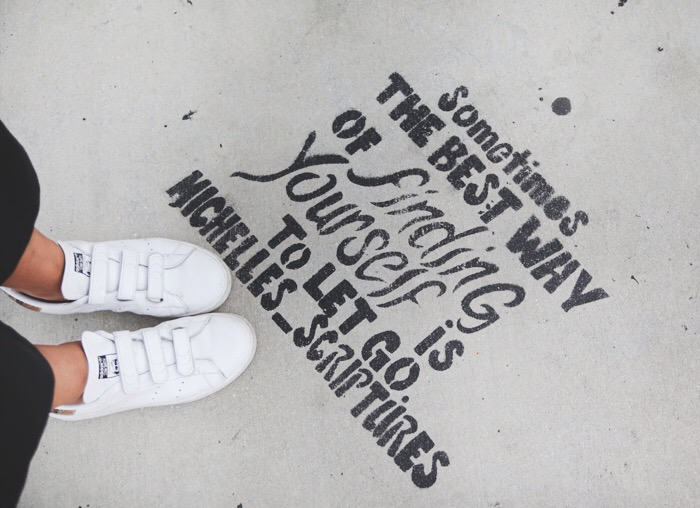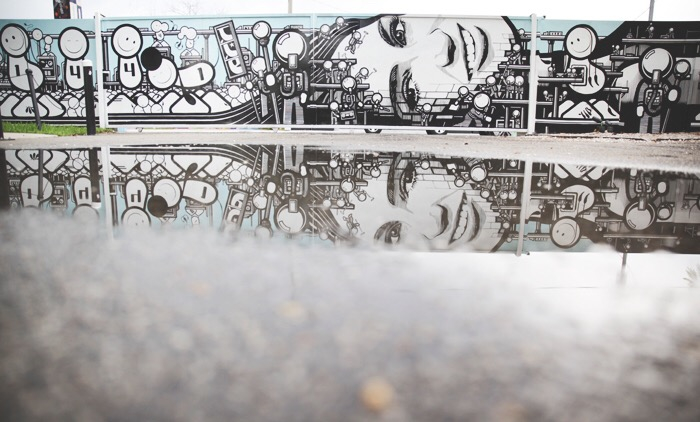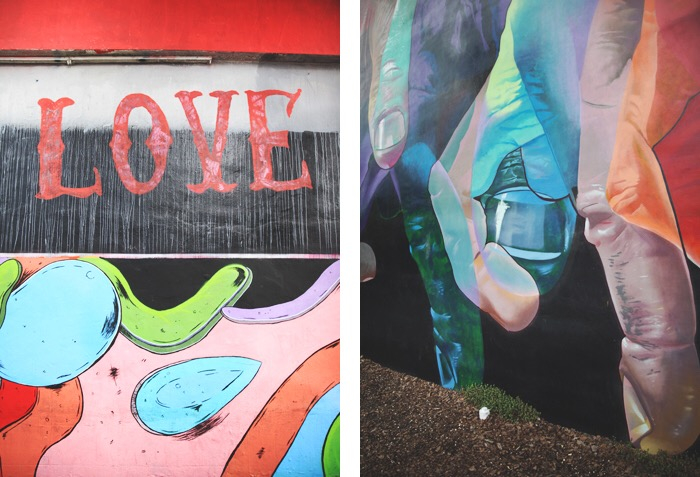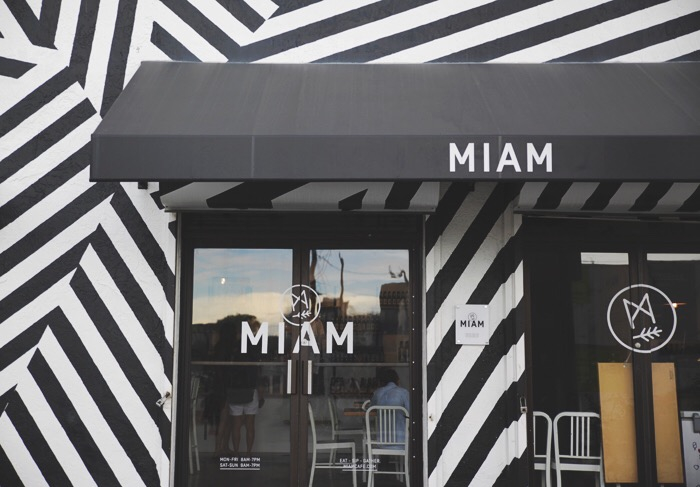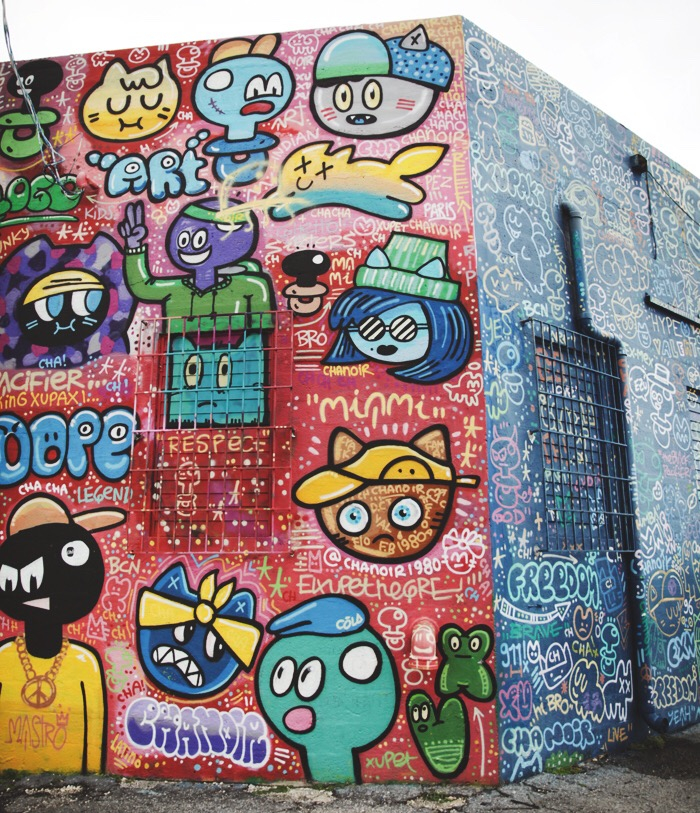 Little Havana
I saw that Miami had its Cuban neighborhood, so I thought it would be interesting to change a little bit the ambiance.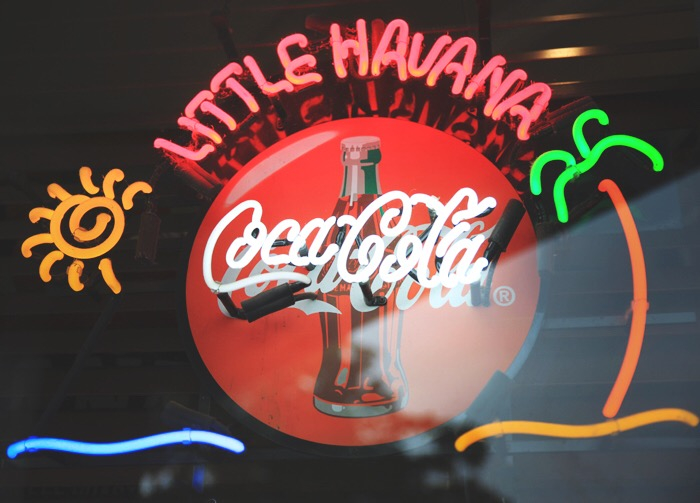 The place is not very big but it allows you to get away just the time of a walk along the "calle ocho" (also called Southwest 8th street = sounds less exotic).
I didn't take a lot of pictures as we got caught by surprise by a heavy rain, but here is a quick glance at the atmosphere.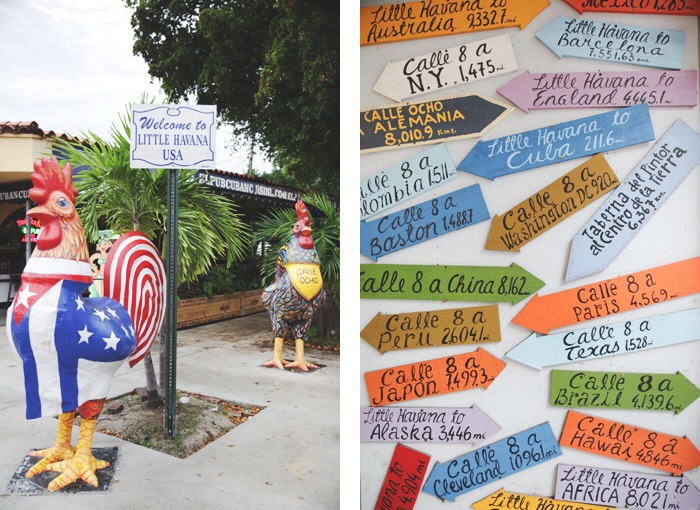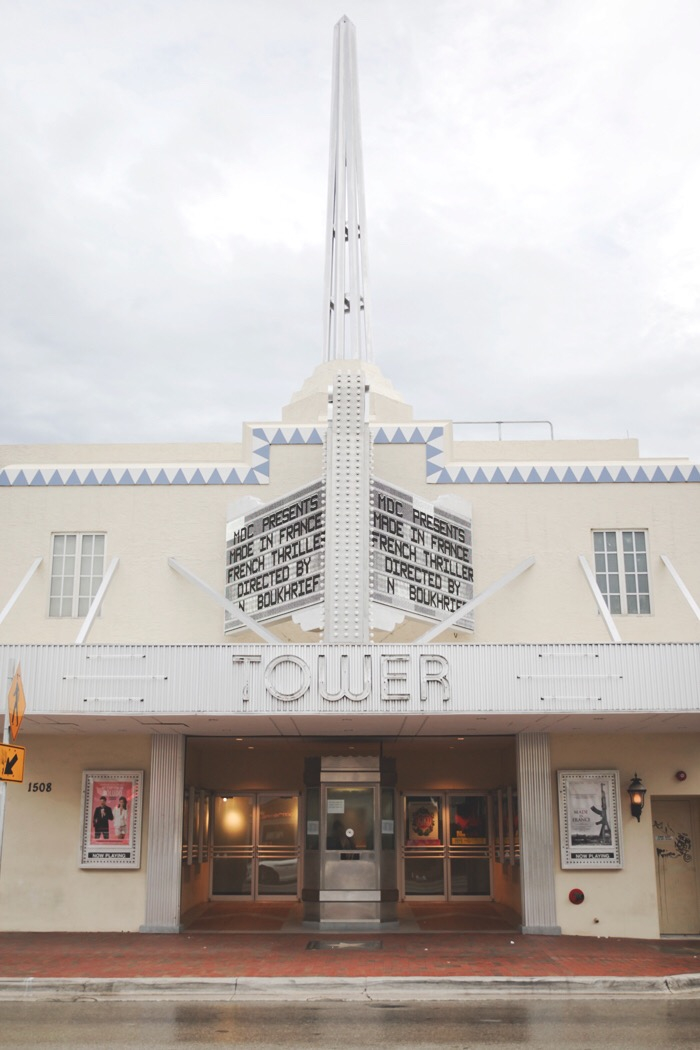 "Tower Theater" from 1926 !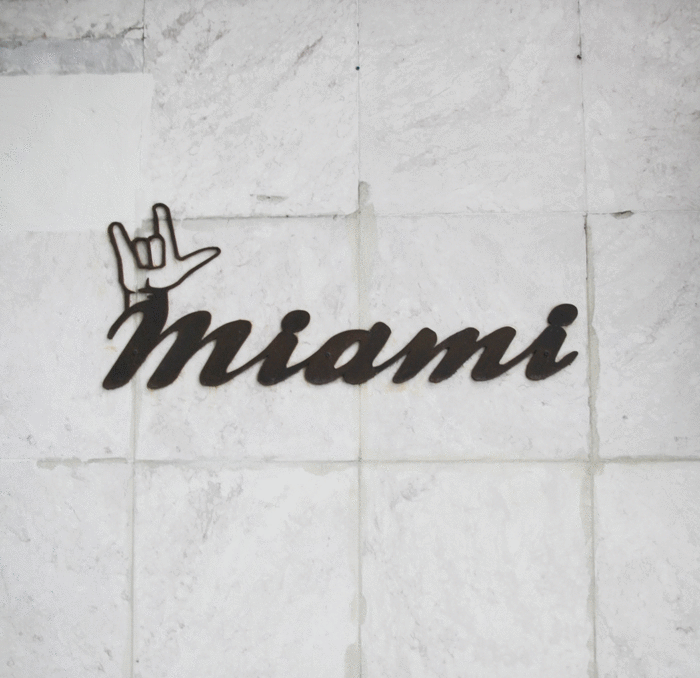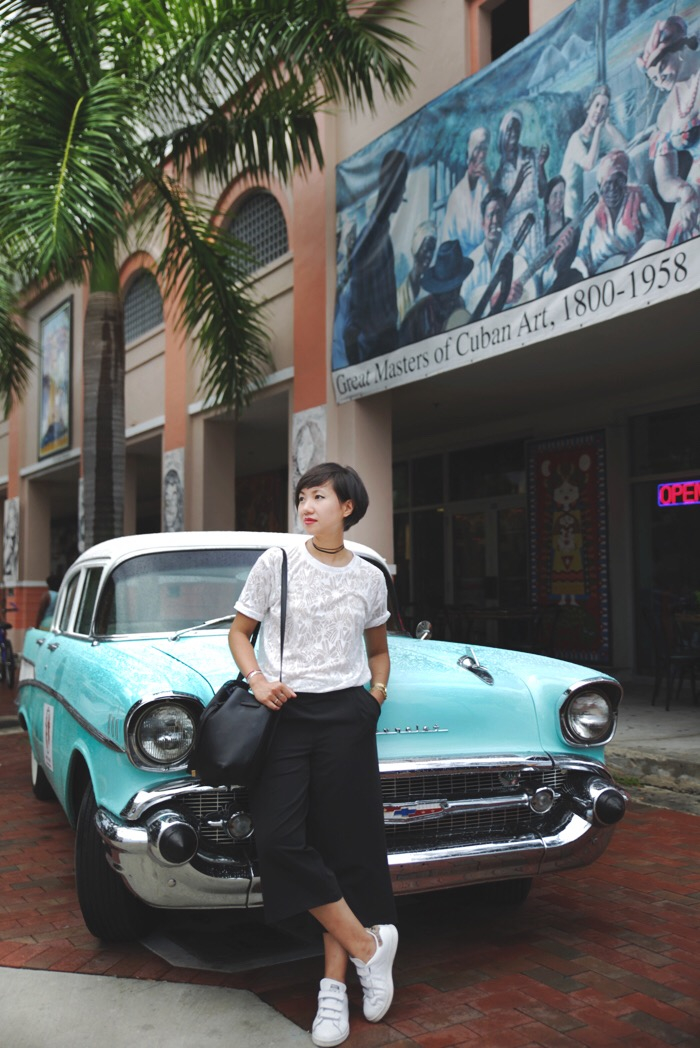 Yummy addresses in Miami
During these 2 days, I didn't find a lot of addresses to share with you but these ones are tested and approved by myself (we faced also 2 or 3 fails, even though they were recommended by touristic guides, as we say, tastes and colors…)
WYNWOOD KITCHEN & BAR (2550 NW 2nd Ave, Miami)

As you can guess from the name, located in the Wynwood neighborhood just next to the Wynwood walls. Both outside and inside are very enjoyable. The waiters are reactive.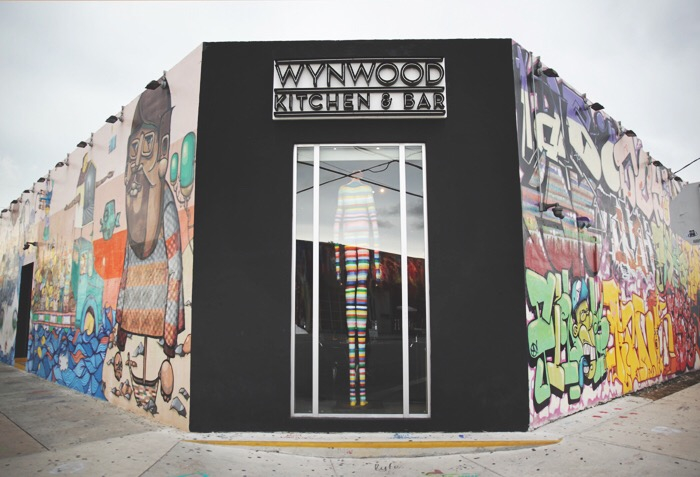 The food is not left on the side as these shrimp tacos were fabulous as well as this vaca frita (shred beef perfectly seasoned, mashed black beans slightly spiced up, onions, french fries : happiness).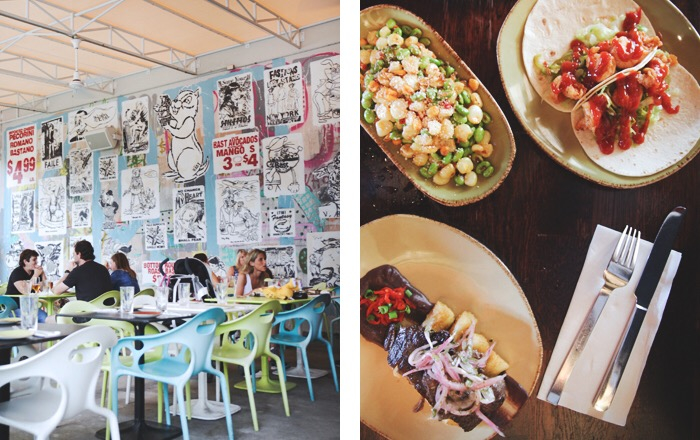 Succotash (edamame, caramelized shallots ,Chipotle aioli…) and shrimp tacos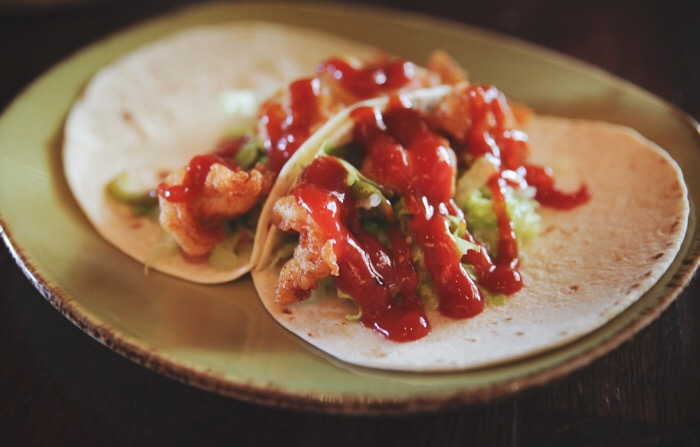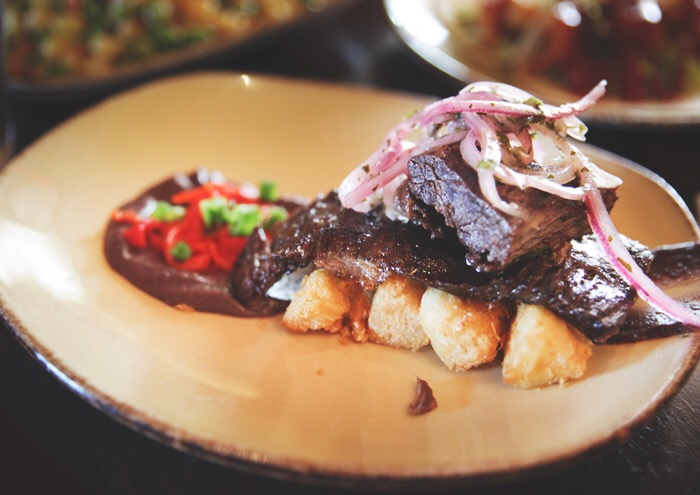 Vaca frita
AZUCAR ICE CREAM COMPANY (1503 SW 8th St, Miami)

We found refuge here when the rain stroke the Little Havana, so we tried these creamy ice creams with unusual flavors.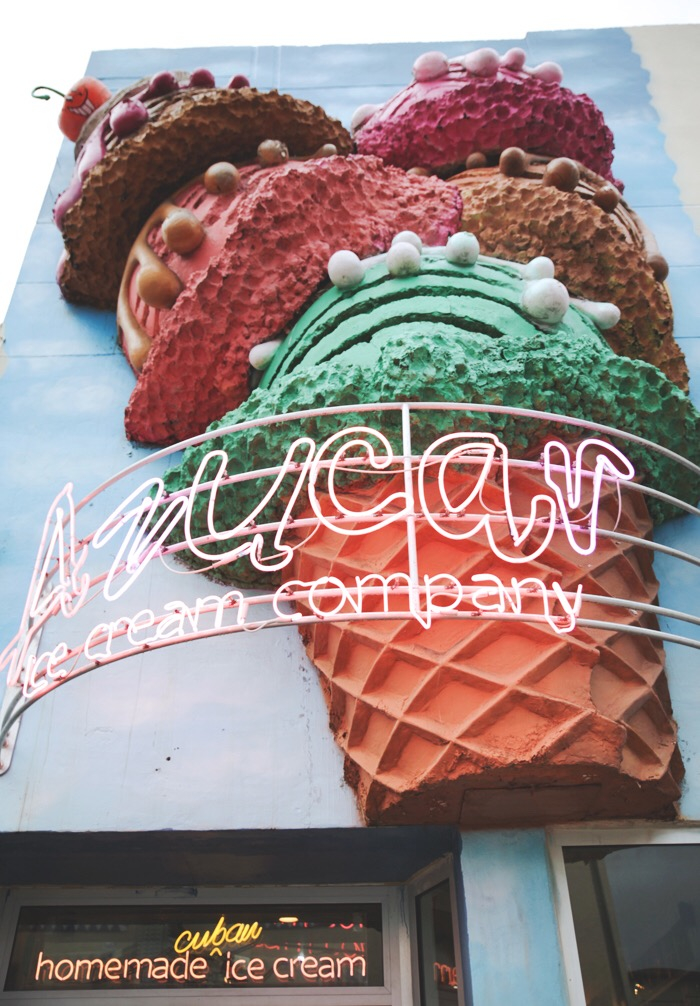 The speciality of the house is the "Abuela Maria" ice cream with small bites of guava, cream cheese and bites of cuban biscuit "Maria": very good.
Considering the mix between rain/heat of the moment taking a photo would have been a (ice) crime, so no visual for this one.
JUICE & JAVA (1346 Washington Ave, Miami Beach)

On Miami Beach side, this restaurant is a paradise for healthy/veggie/vegan. The only problem with this wave on healthy food we see coming out from everywhere, is that most of the time we actually don't have much to eat and our greedy side is sent back to the cupboard.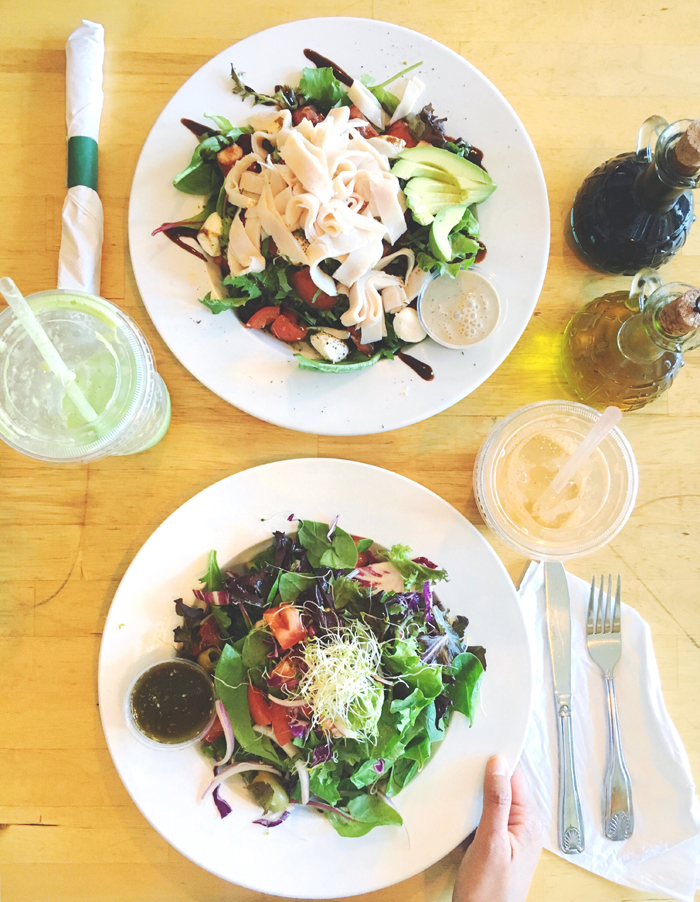 But here, the salads are generous (I'm dreaming about such a place in Paris) AND yummy. We can also decide to have crepes and soups.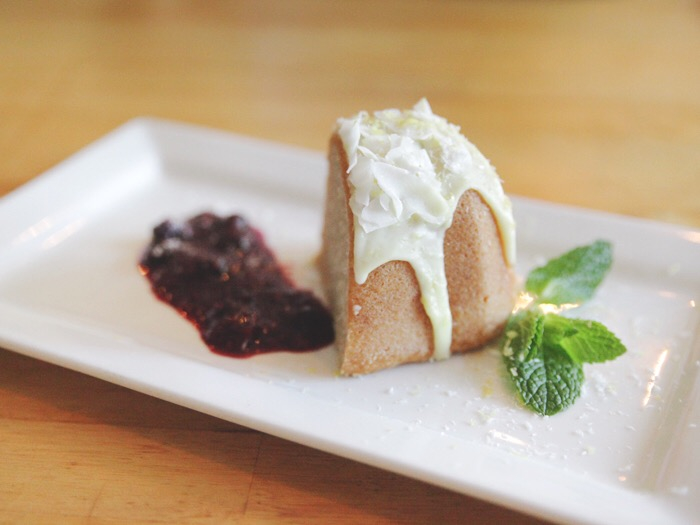 However, you can skip your turn for the dessert (not much choice): this lemon vegan cake was a bit too dense and not enough spongy, you will anyway find something else on the beach… (English translation by Quiterie)