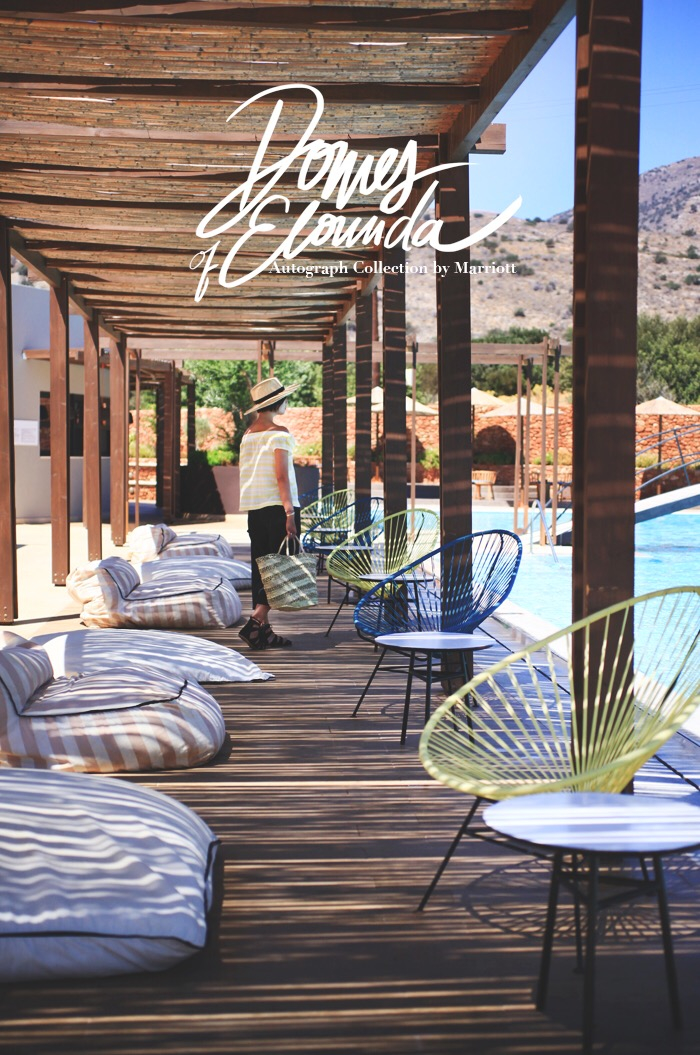 A couple days ago, my SO and I flew off to a place we hadn't had the chance of exploring together: Crete!
KAΛMEPA

Elounda !
We were invited as part of my "Ambassador" program for the Marriott hotels. Basically it means I'll be sharing my Marriott experiences in the upcoming months.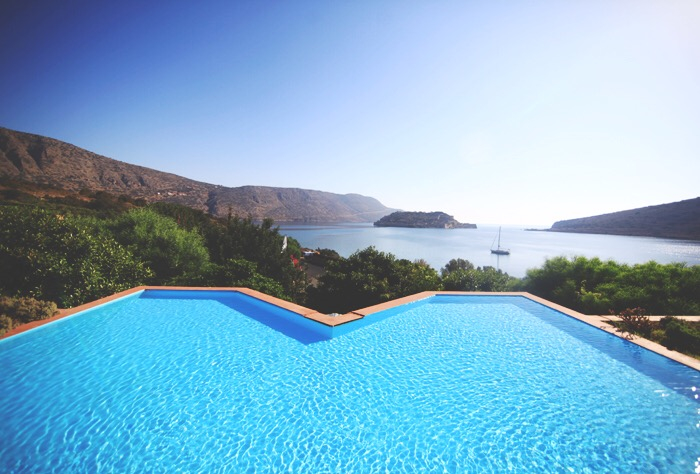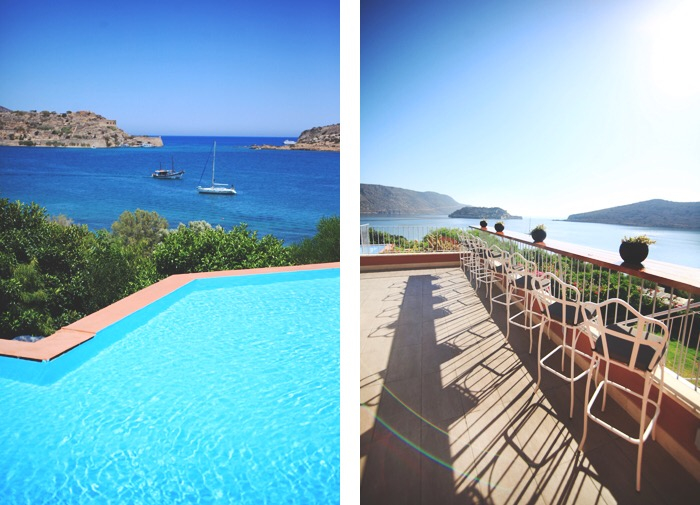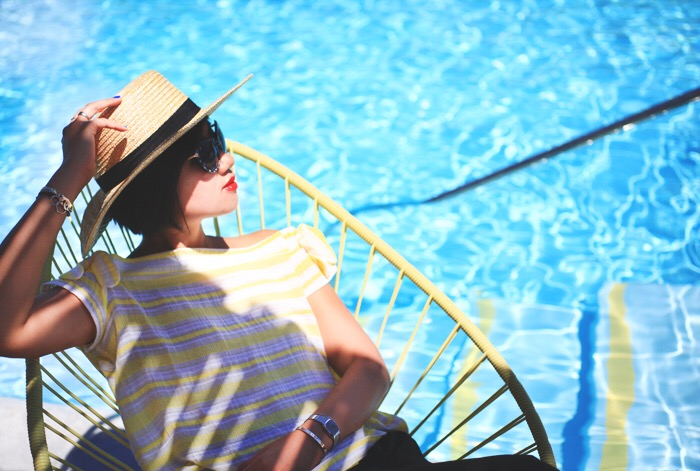 We wanted a sunny destination, and we got just what we asked for – the sun was more than generous with us in Crete.
We stayed at the Domes of Elounda hotel, located 1 hour away from the Heraklion airport by car, and just across from the Spinalonga island. I'll be talking some more about the latter in another post.
A Marriott luxury & lifestyle hotel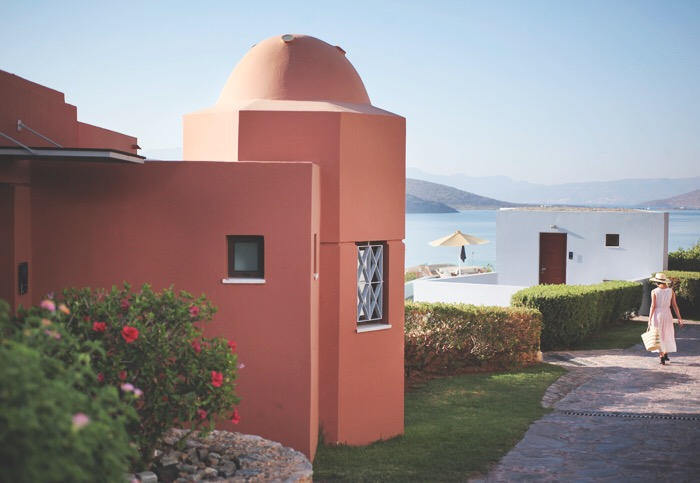 We had barely set our bags down in the lobby, my Marriott Rewards Elite Platinum card, that I now proudly own ("Boo, advantages, advantages!") got us a "welcome" snack.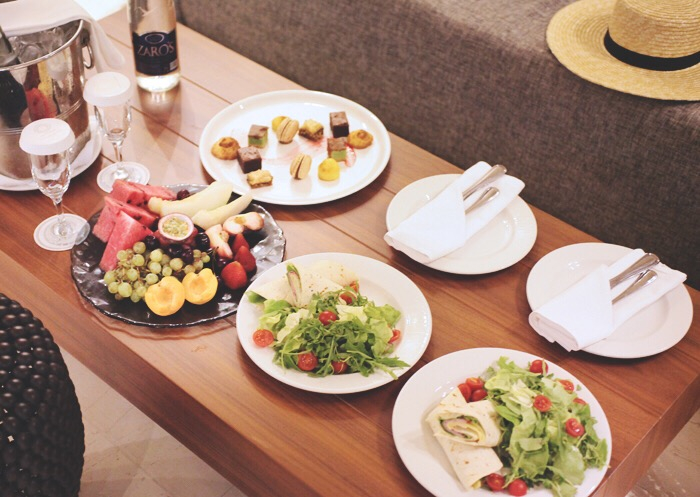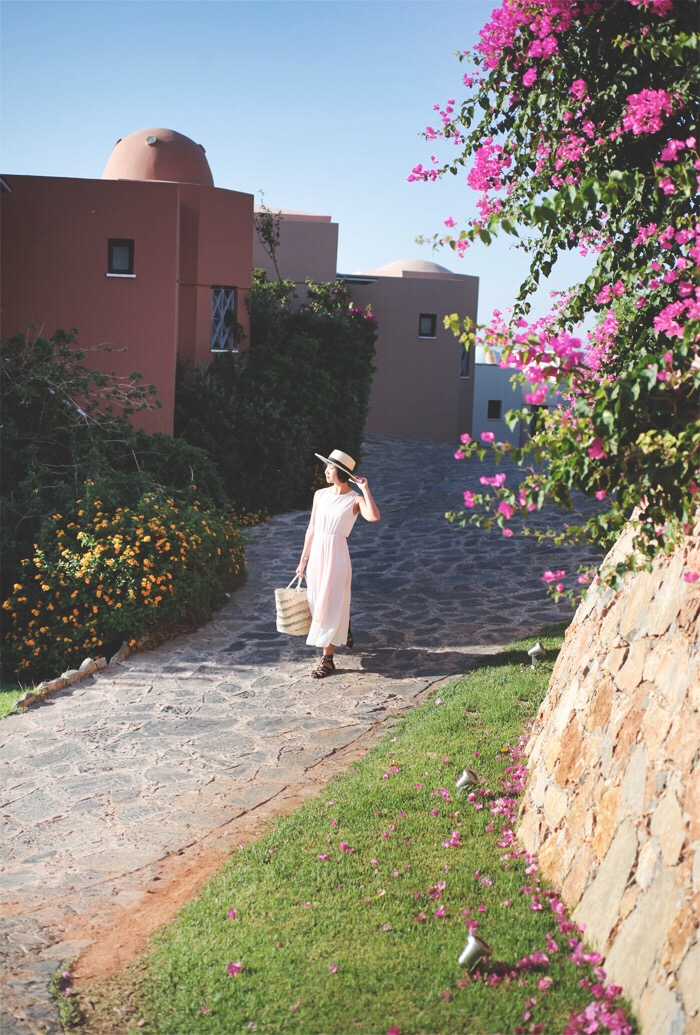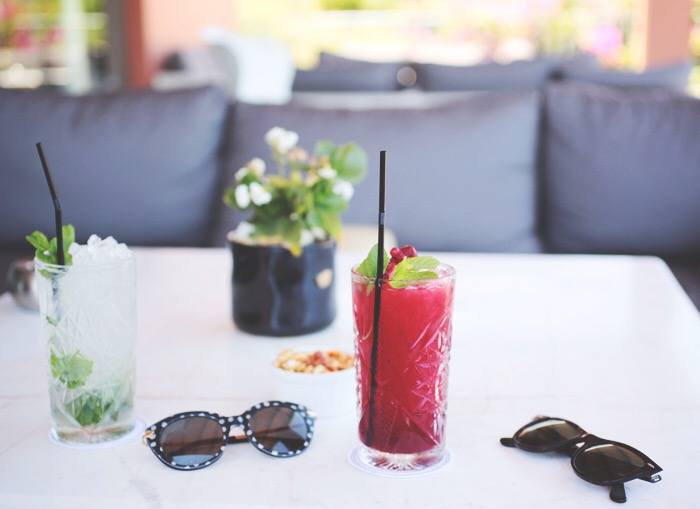 We were then showed to our room … well, room doesn't really describe it : we were given a 200 m² "2 bedroom luxury residence" !
Welcome home !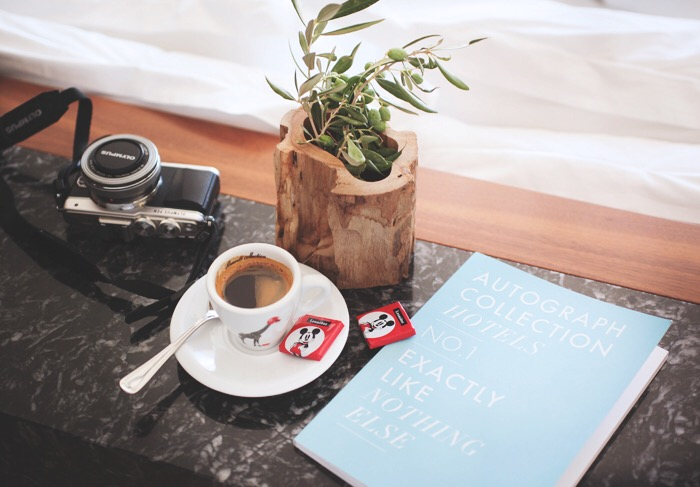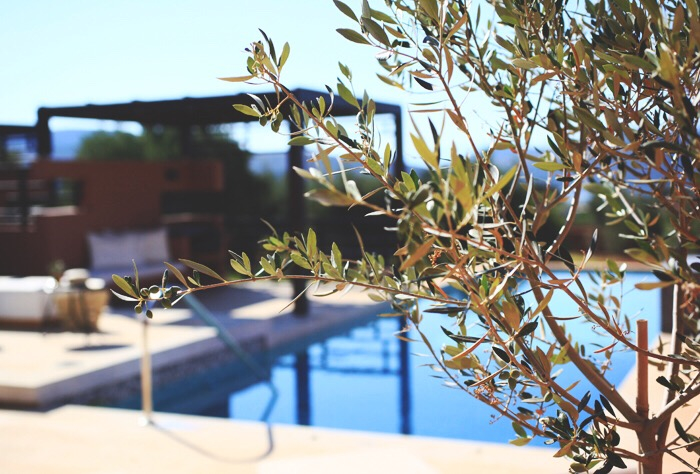 Guided tour of our little cocoon with our very friendly hostess Natalia. I must say that my SO and I exchanged a couple of amazed glances : let's start with the private pool on the terracce.
A swimming pool just for us : ALL RIGHT, THAT SETS THE TONE.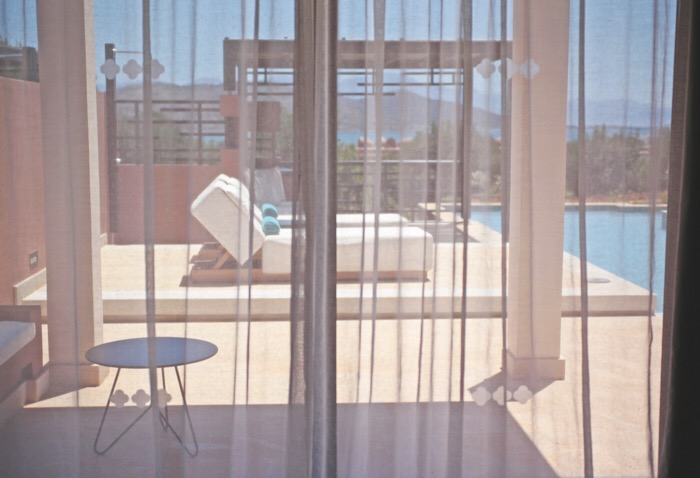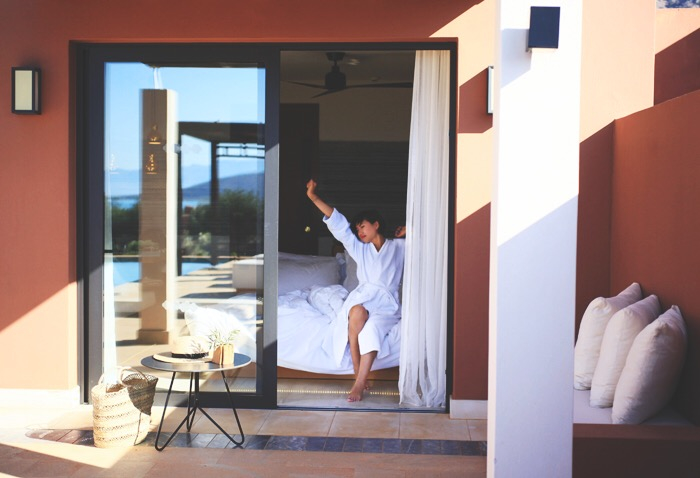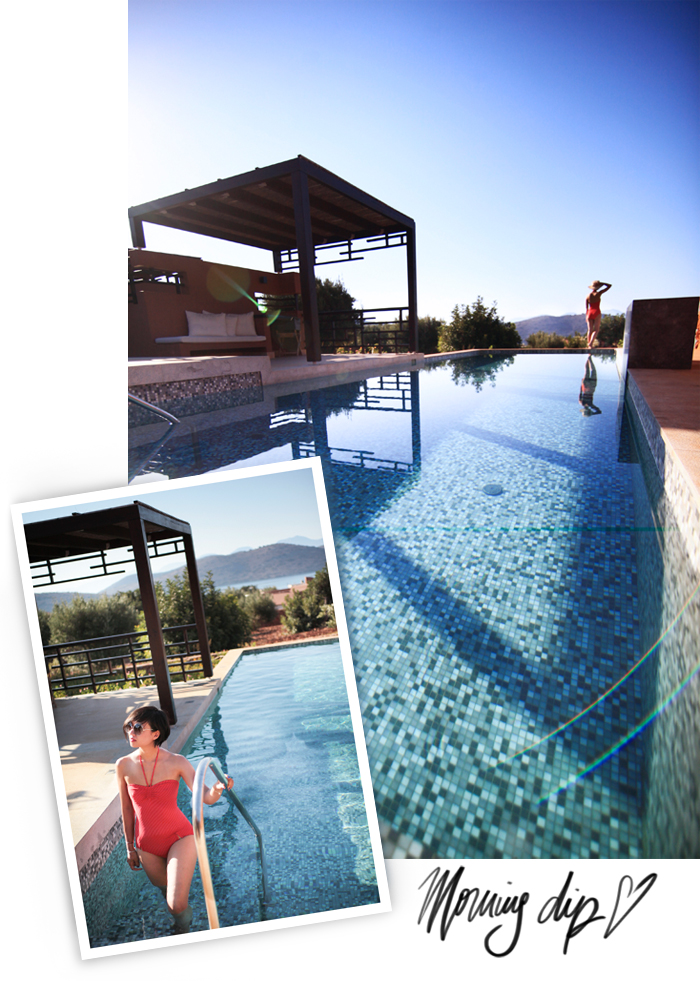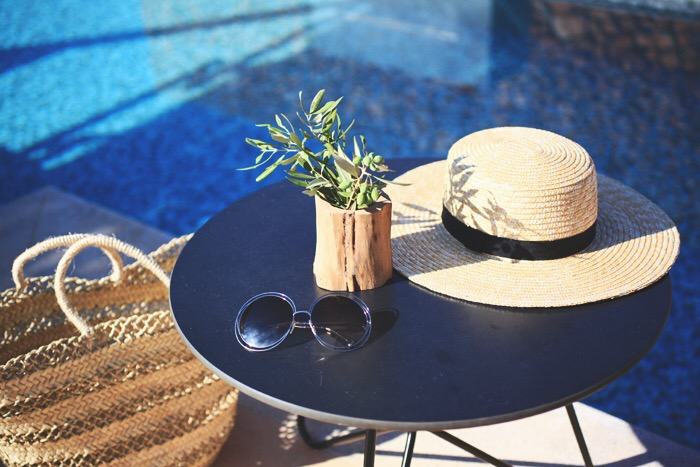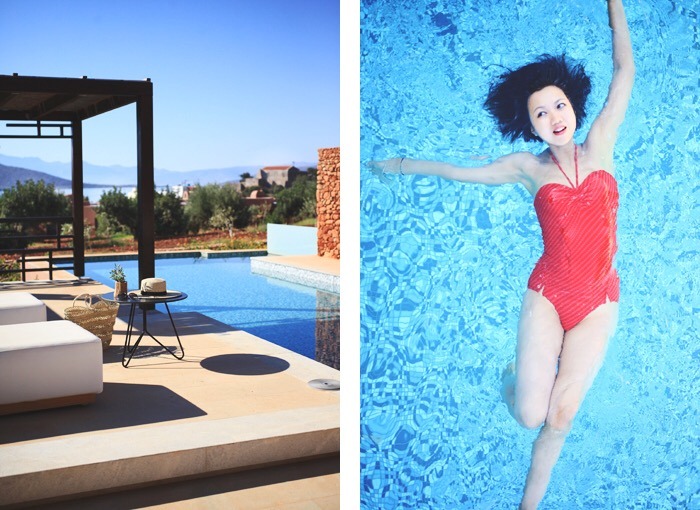 Then the 2 rooms and 2 bathrooms. I'll gladly admit that for the 2 of us, it was way too much, as we only used one of the two rooms during our stay, but I'll also say, it was pretty tempting to give the "separate rooms" thing a try during our stay, haha!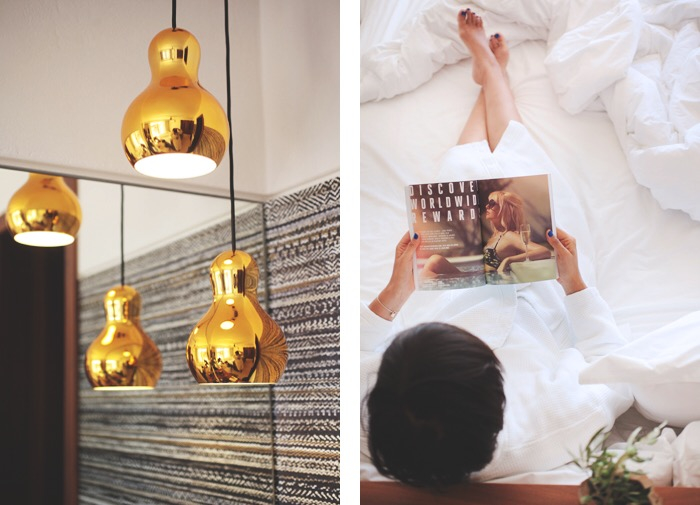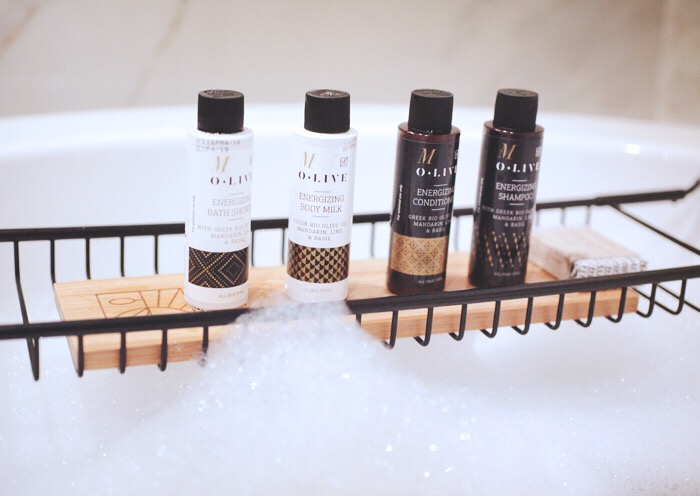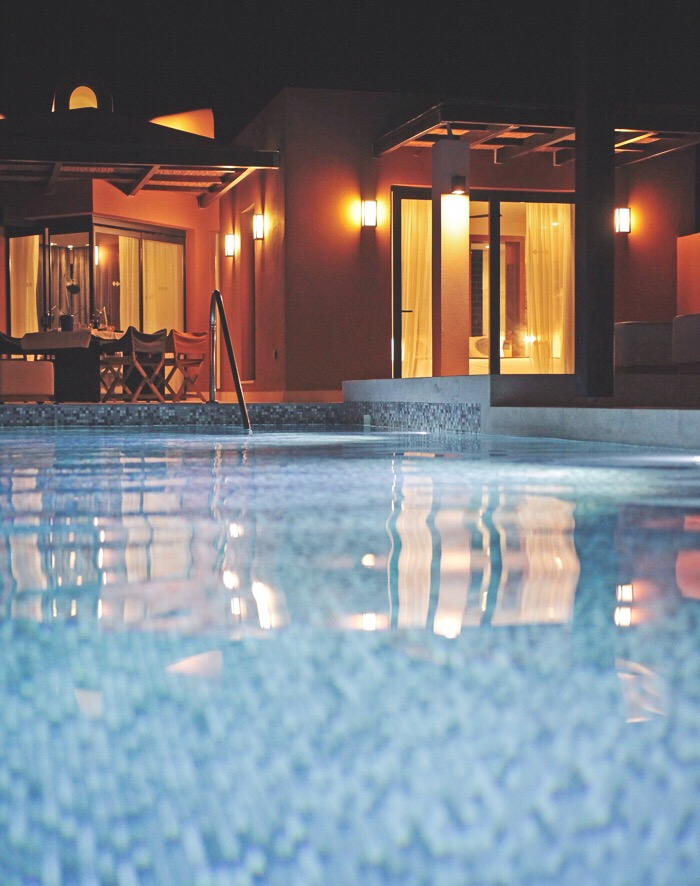 That being said, I can totally see a family or friends in this residence. At least you're sure you won't have to wait in line to use the shower!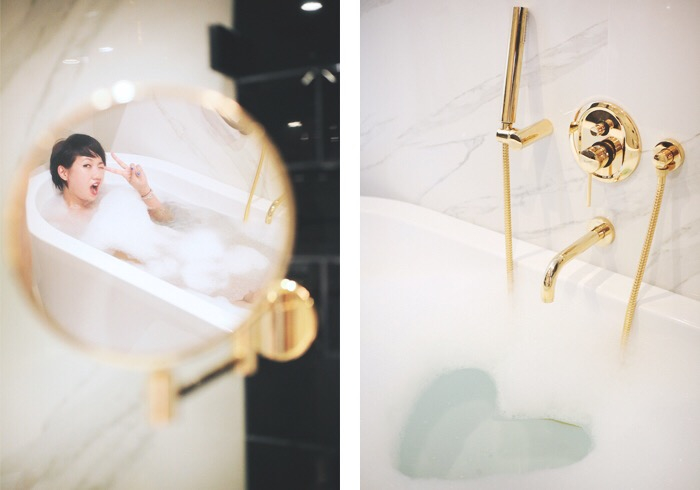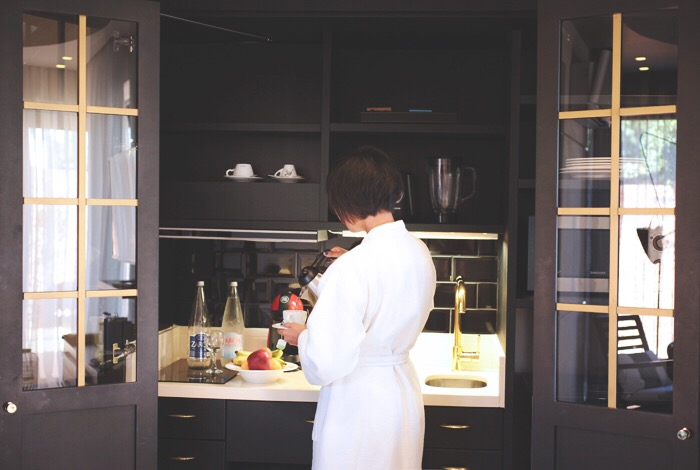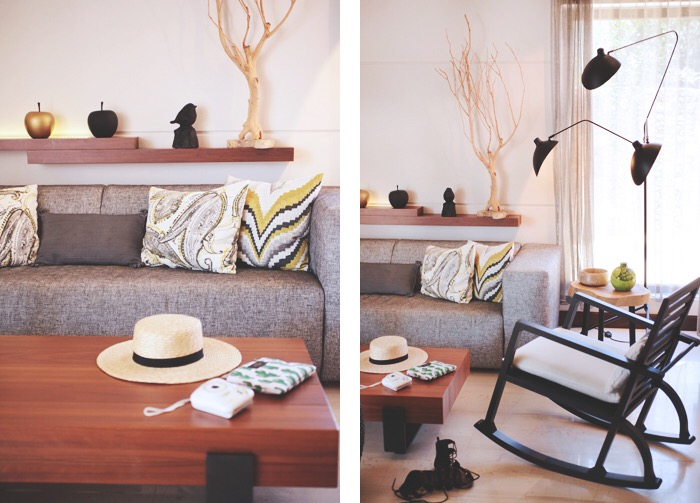 The living room even has a kitchen area to make some tea or, for the more audacious, try and make a cretan salad?
We didn't try cooking in this paradise; we gave in to laziness and ordered said cretan salad from the room service during a "chilling by the pool" kind of afternoon.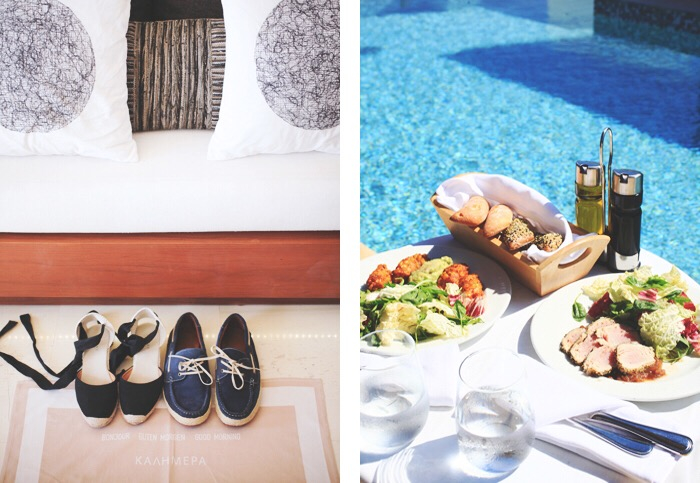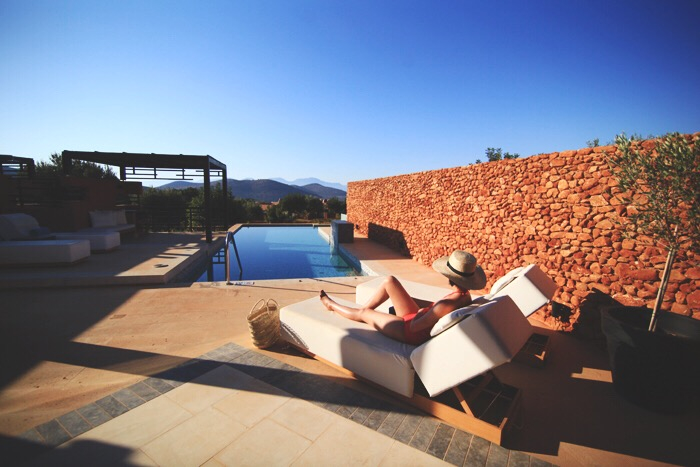 As you can see, this was a farniente vacation in the truest sense of the word – getting up from the lounger was the only real daily effort (you get extra points if you read a book and have to turn the pages).
Luxe, calm, voluptuousness (… and deliciousness)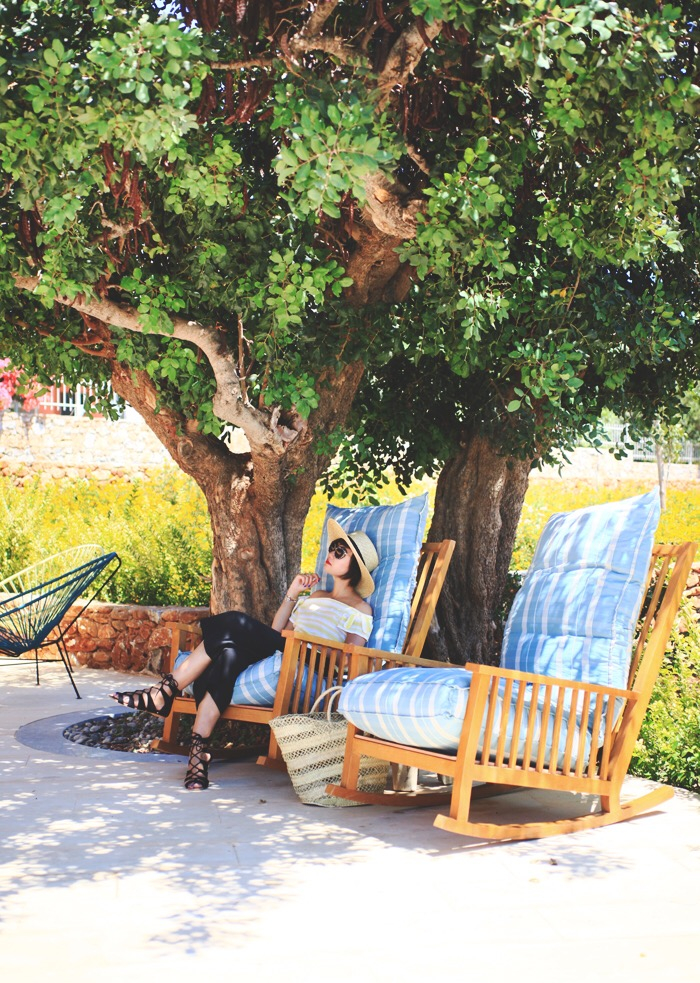 During our stay, even though it was pretty tempting to stay in, away from all civilization, we did end up leaving our residence to wander about and see what services they had to offer.
The domain is pretty vast, so it's not all that easy to walk around, especially with this heat (but it's a pretty good spot if you want to go Pokemon hunting) : thankfully, a club car service is available upon request and will take you wherever you wish.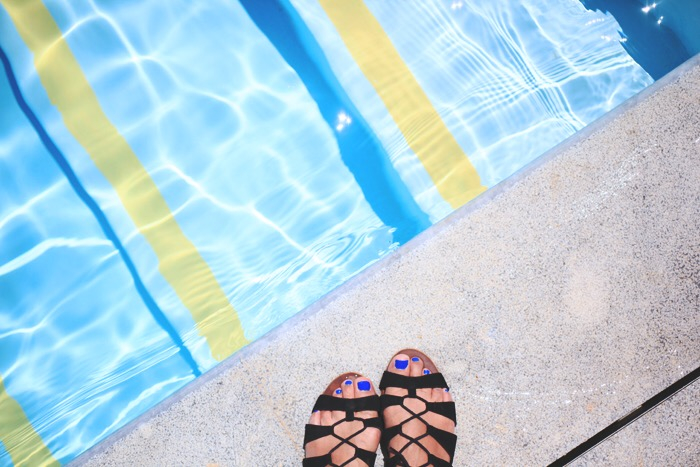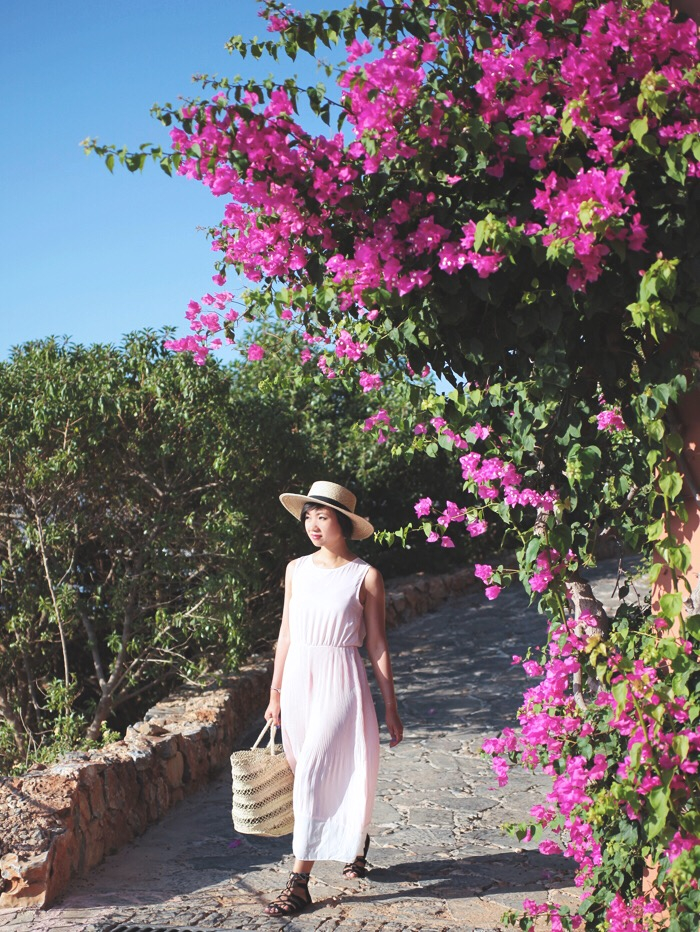 We tried breakfast in 2 of the hotel's restaurants (there are 4 in total) : Mezhoyos (located a minute away from our residence) and Tholos (near the reception).
We enjoyed the first one the most : a larger choice of specialties in the buffet, and a more calm and refined atmosphere by the poolside.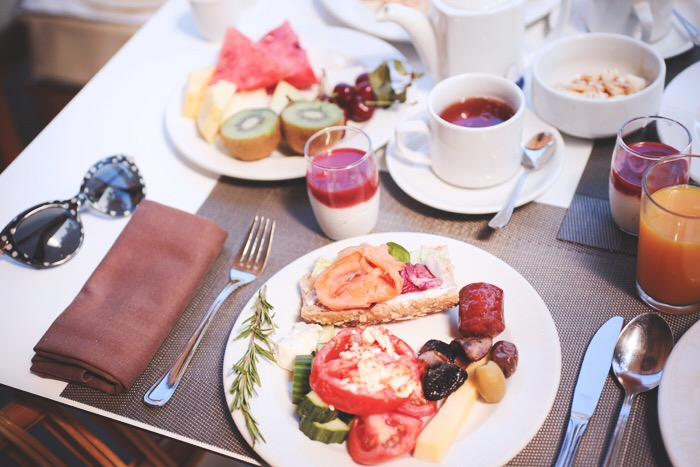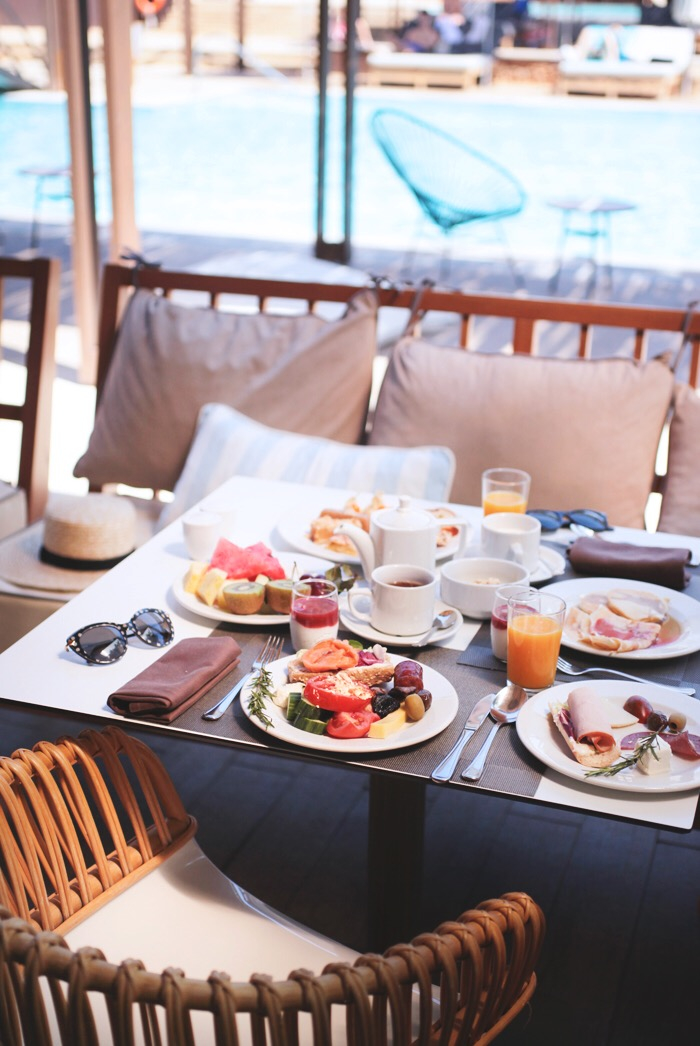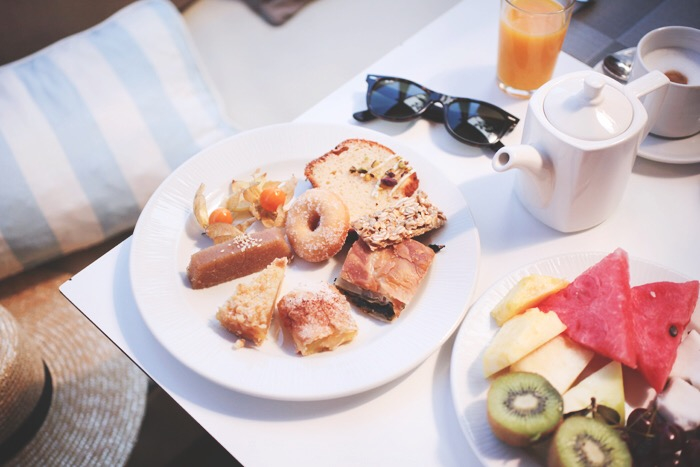 Cretan diet !…
We enjoyed Mezhoyos so much, we went back for a candlelight dinner, with a view on the lit pool. You can choose between barbecue or lobster …. or both! What a wonderful time!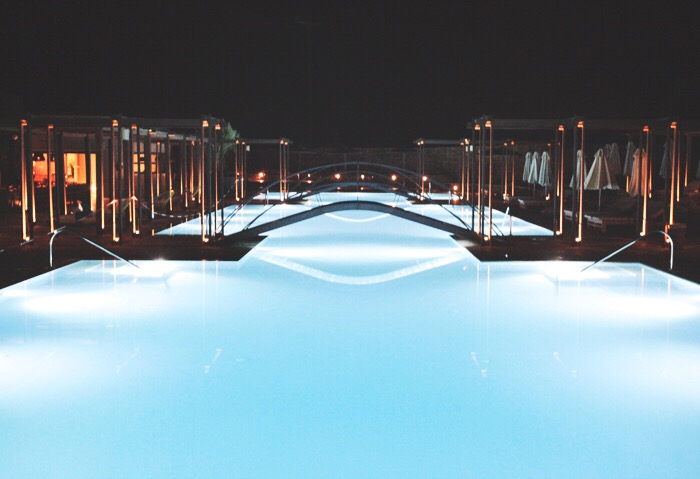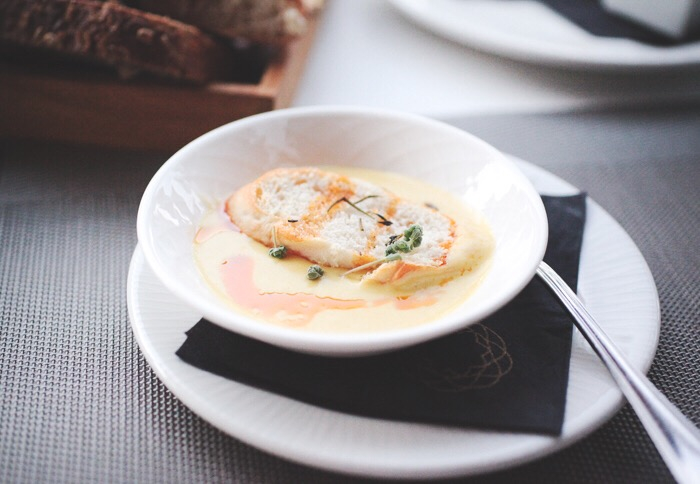 Fennel soup, shrimps and Madagascar vanilla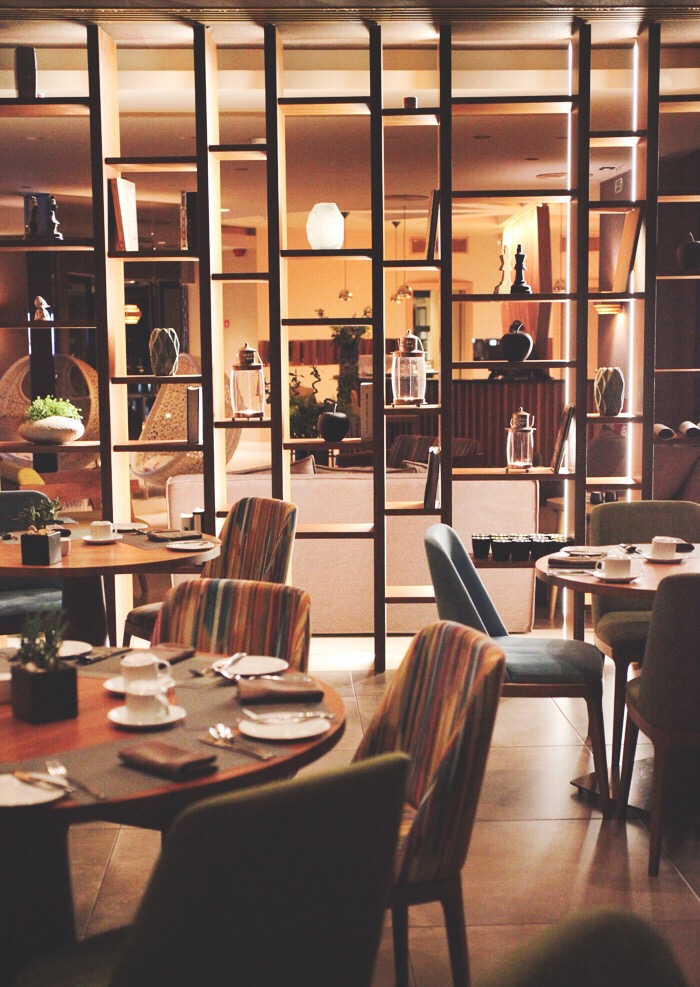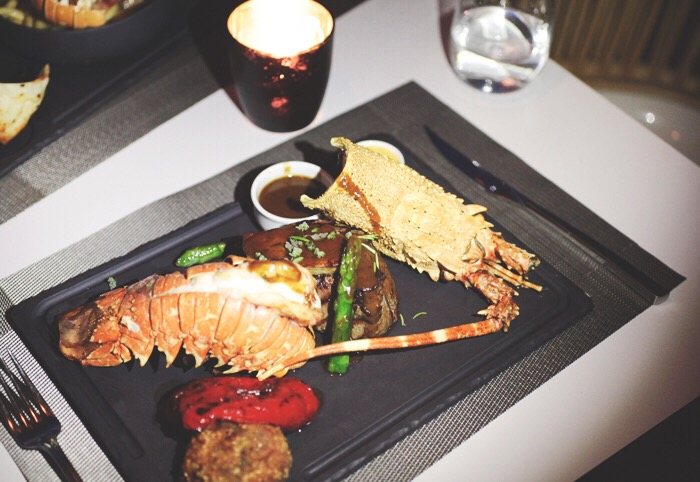 Black Angus fillet, lobster, foie gras and green asparagus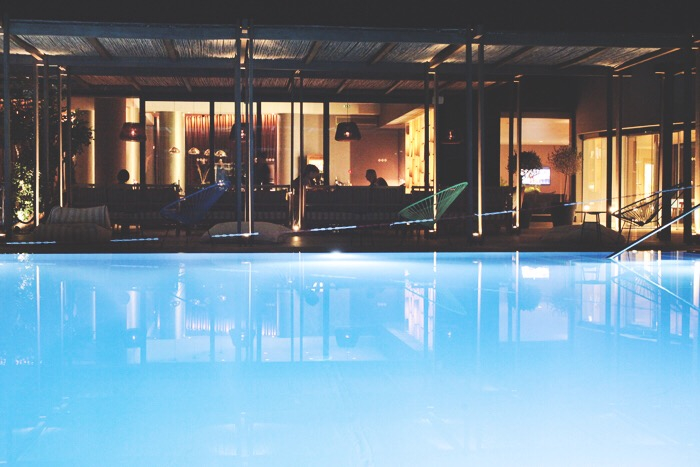 If you're not really into pools and all, the hotel also has a private beach, with a view on the Spinalonga island, and loungers under olive trees.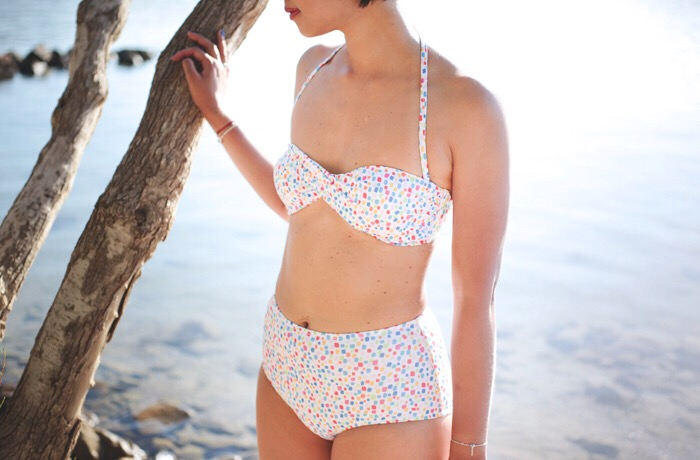 Alone in the world (in the morning)…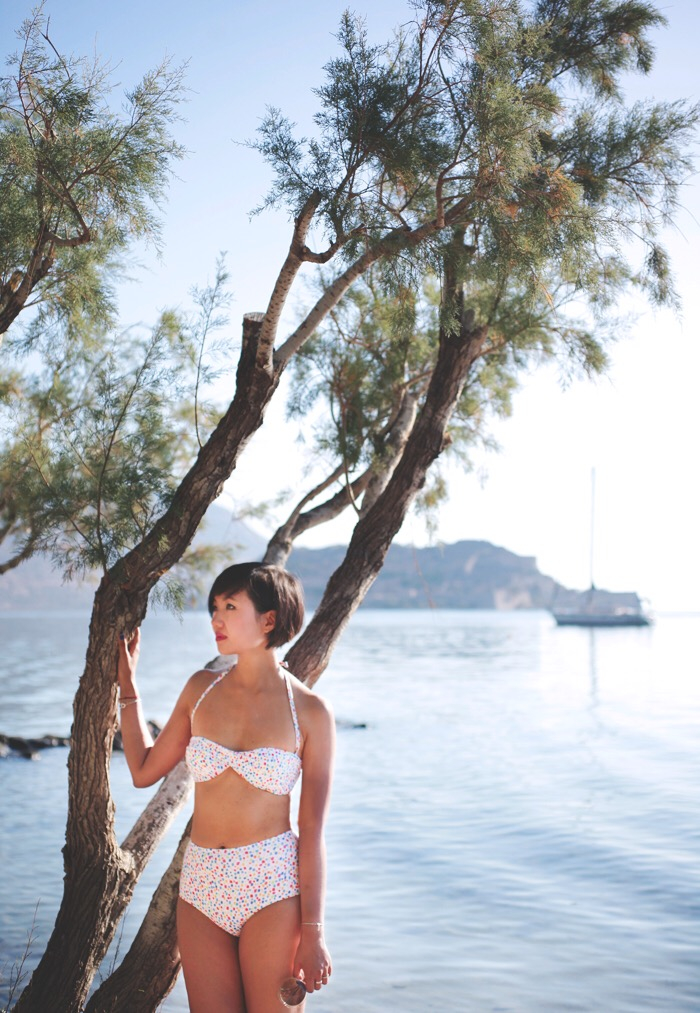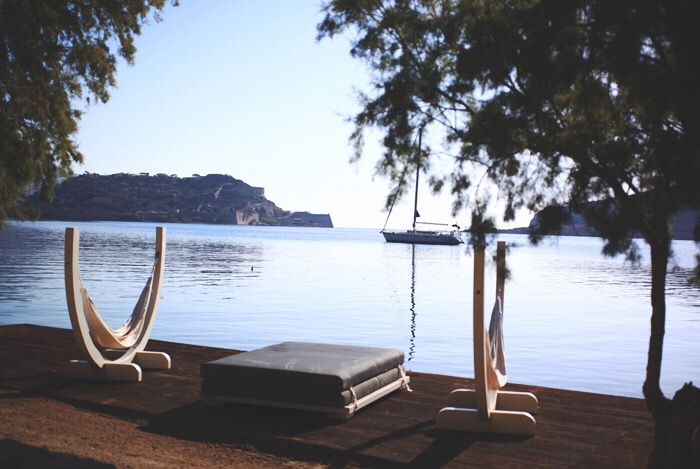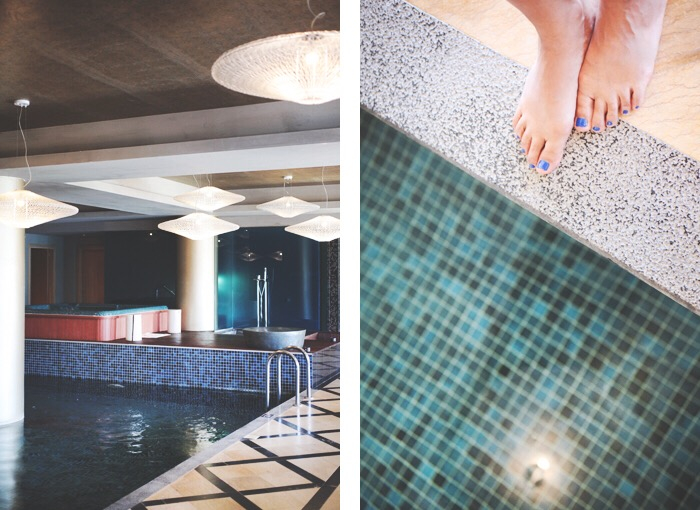 After a few fathoms in the Egee sea, why not enjoy a drink at the beach bar, or fully relax at the Spa, located right nearby? It's all about making the right choice (or trying both out!).
Minoan tastes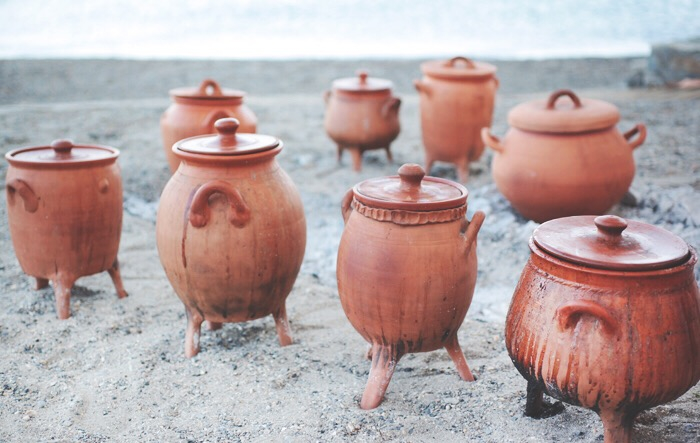 The hotel also offers themed-evenings, cookingwise (no, you won't find a foam party evening here, sorry). Not really tempted by italian or asian food while on Cretan soil, we decided to go authentic with the Minoan Tastes evening at the Topos 1910 restaurant.
The idea is to discover the recipes of the Minoan civilization from more than 3000 years ago (thanks to archeological excavations by Jerolyn E. Morrisson, a specialist of antique cretan jars). Everything is cooked as it was then: our dinner was slow-cooked in embers the whole afternoon.
Obviously, the Minoans weren't big on "on the run" snacks and such!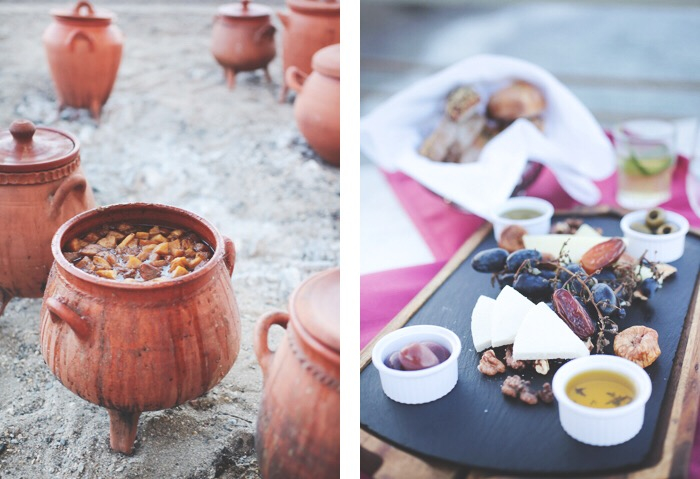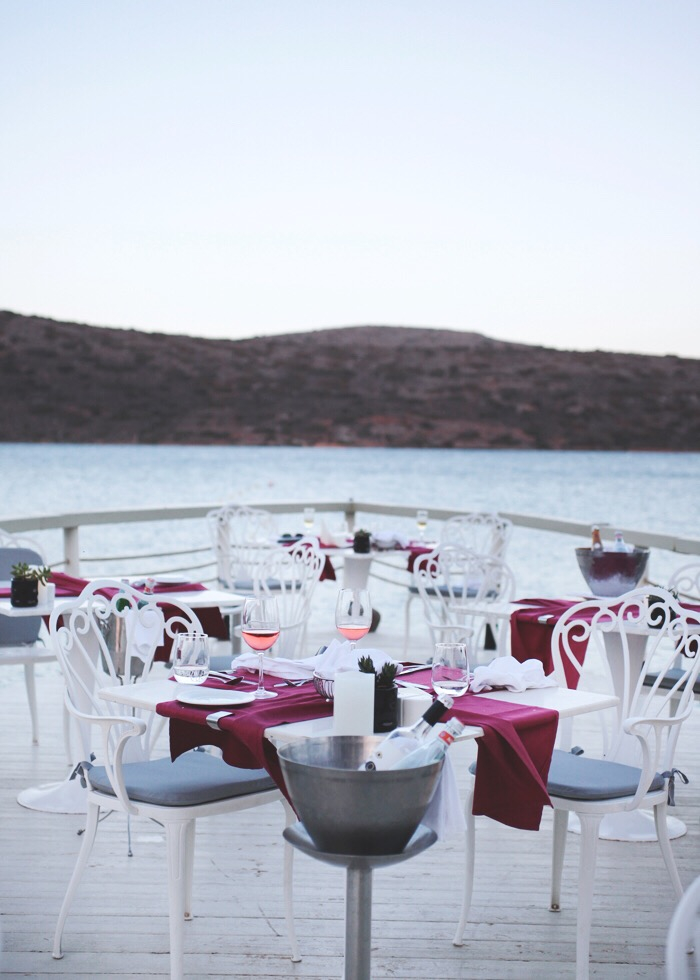 Dinner consisted of a lentil and coriander soup, fig chicken, pork with apple, octopus marinated with wine and onions and lots of other dishes cooked with lots of love and patience.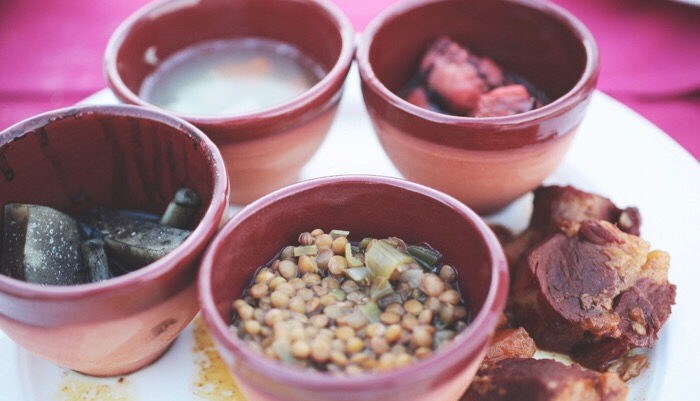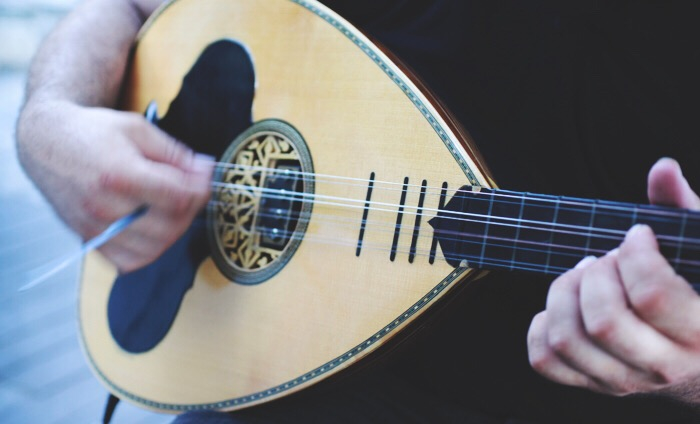 … a post-dinner "Zorba's dance" sirtaki anyone?

We were lucky enough to get to have dinner on the pier, with a light breeze and the enchanting melodies of the bouzouki. The atmosphere was so relaxing that we were among the last to leave our table : that's the sign of a good evening!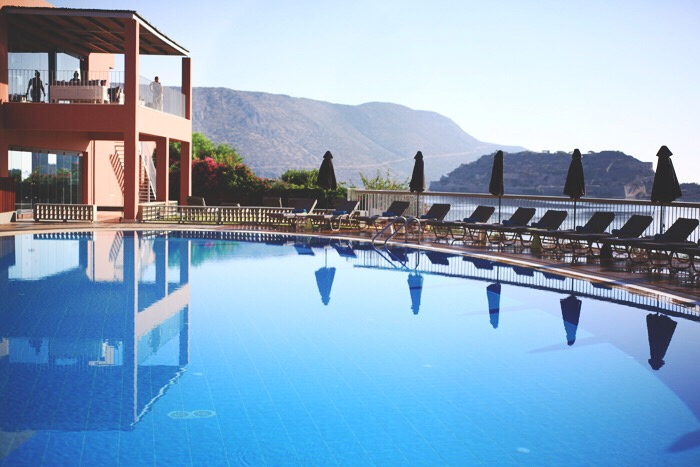 Once again, I hope you got a glimpse of a rather inviting and relaxing universe and that you enjoyed the experience!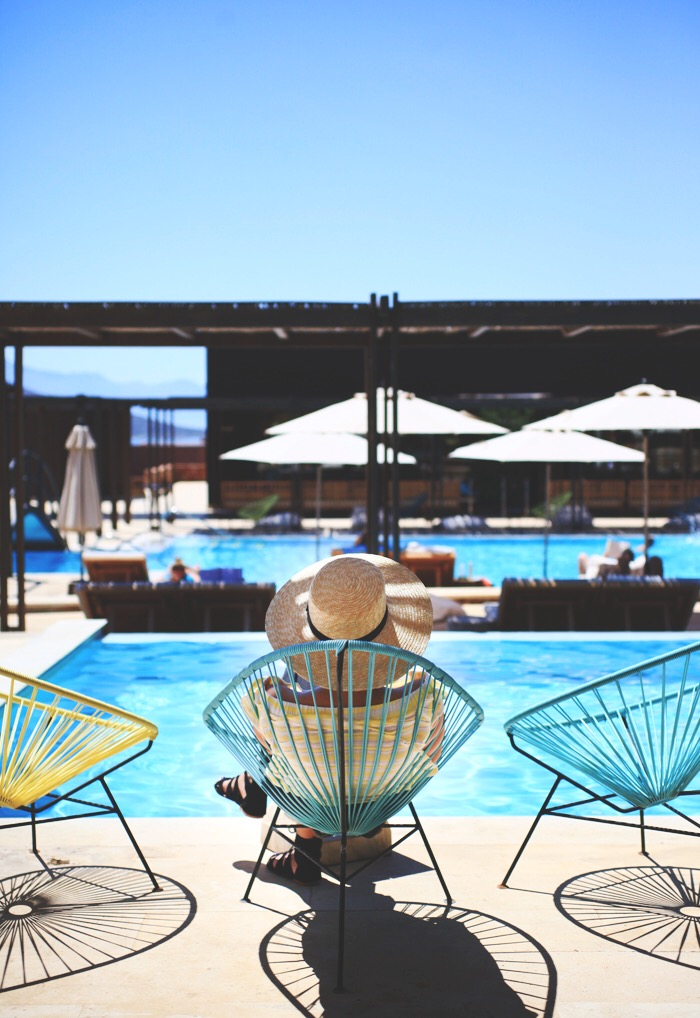 In the next days, we'll be a bit more active, with a visit of our surroundings : the Domes of Elounda hotel is paradise … but I promise, its vicinity is as well! See you soon! (English translation by Marine)