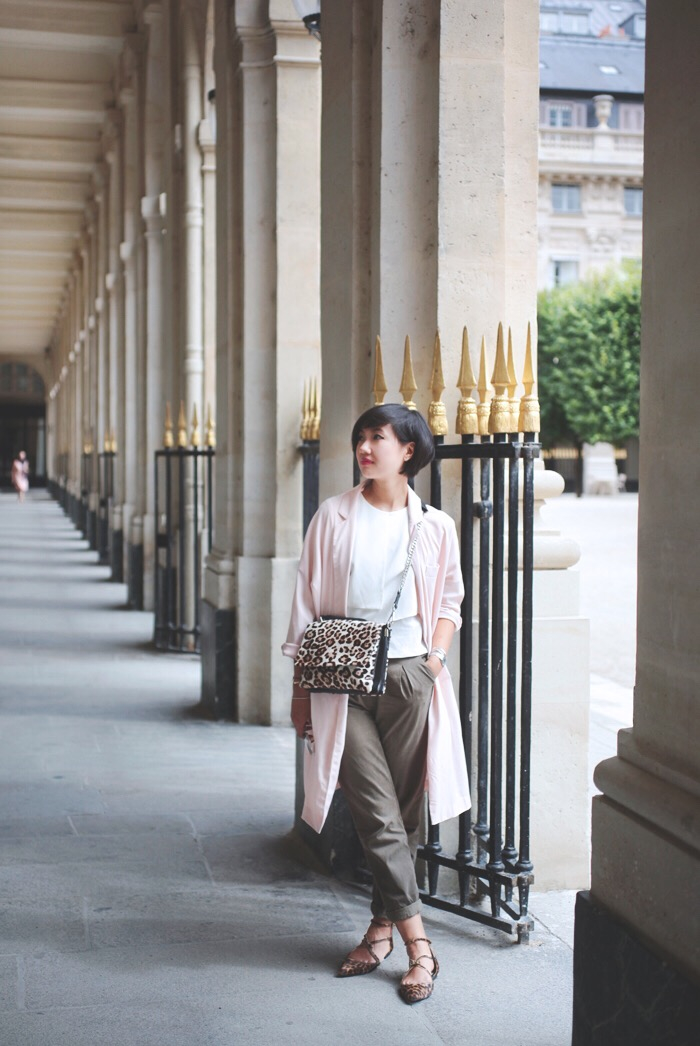 The powder pink has always got along with leopard print and while browsing Pinterest I noticed that the combo white-pink-khaki was also a happy combination: hence this outfit worn last Saturday.
As you might have read it on Instragram, last Friday night, a simple dinner with Pauline and Alix ended up with a Pokemon hunt (I thought I could have resisted a bit longer but let's say that these two girls sent from Satan easily convinced me! Haha).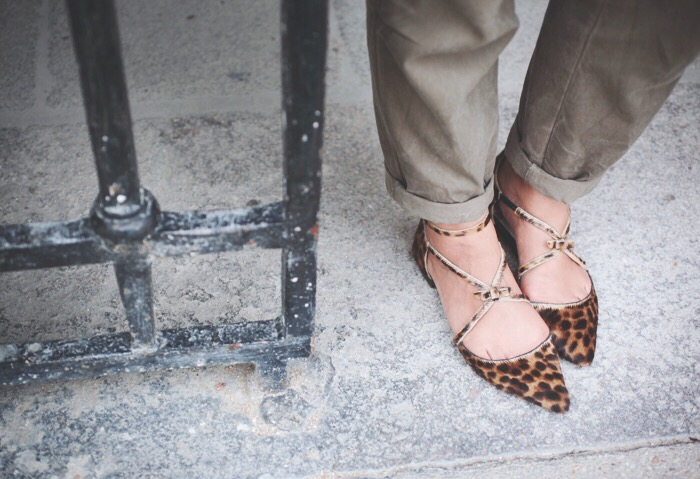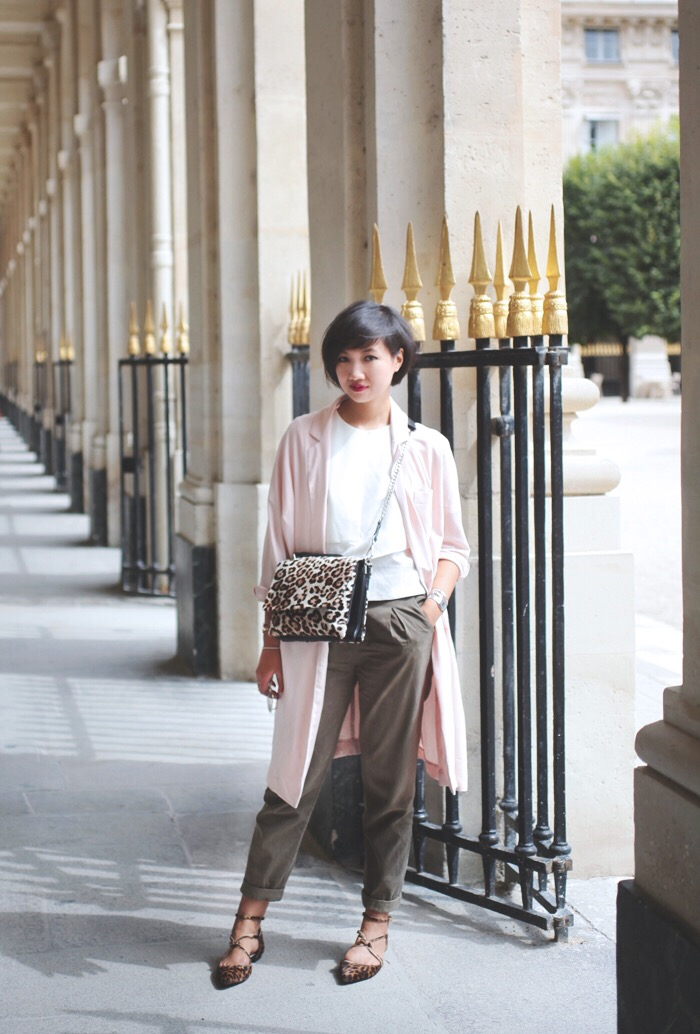 Result: the day after, my SO and I went to hunt the whole day starting from Opera, and passing by Palais Royal, Tuileries and going along the Seine to finish at the Jardin du Luxembourg (and back to Opera via the opposite way).
I couldn't have thought about a better Crash Test for my new ballerinas that went through the 10km of walking without pain and frictions! (And the leopard must have brought me luck with more than 30 Pokemon species in my pocket!). (English translation by Quiterie)