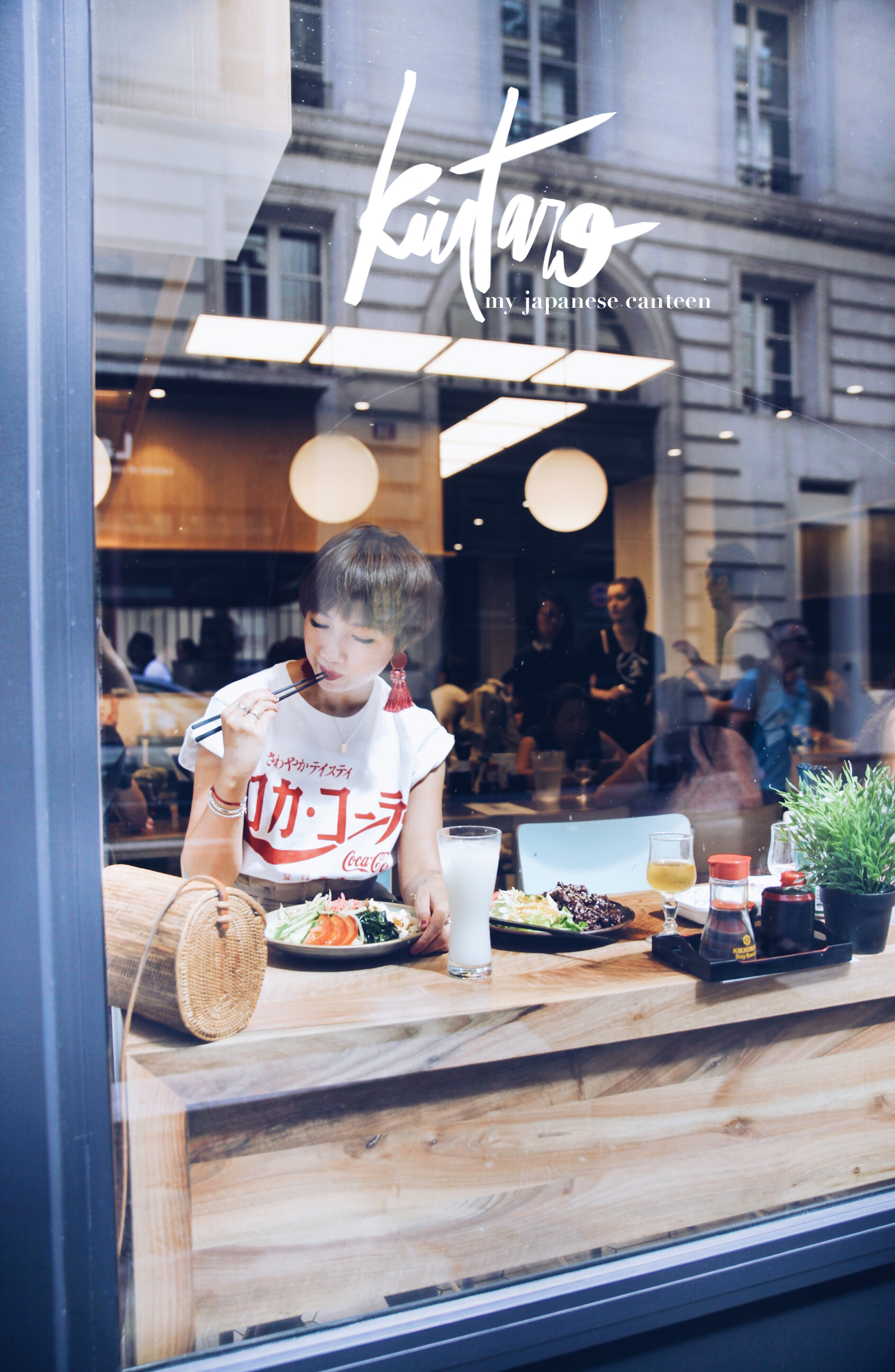 Here is a Japanese address in Paris that I've been thinking about showing you for a while as I've been going there for the past 5 or 6 years, always with same pleasure.
You saw it on Instagram but I had never wrote about it here. First because I do not always carry my SLR camera with me and also because the place was closed for renovation.
A new Kintaro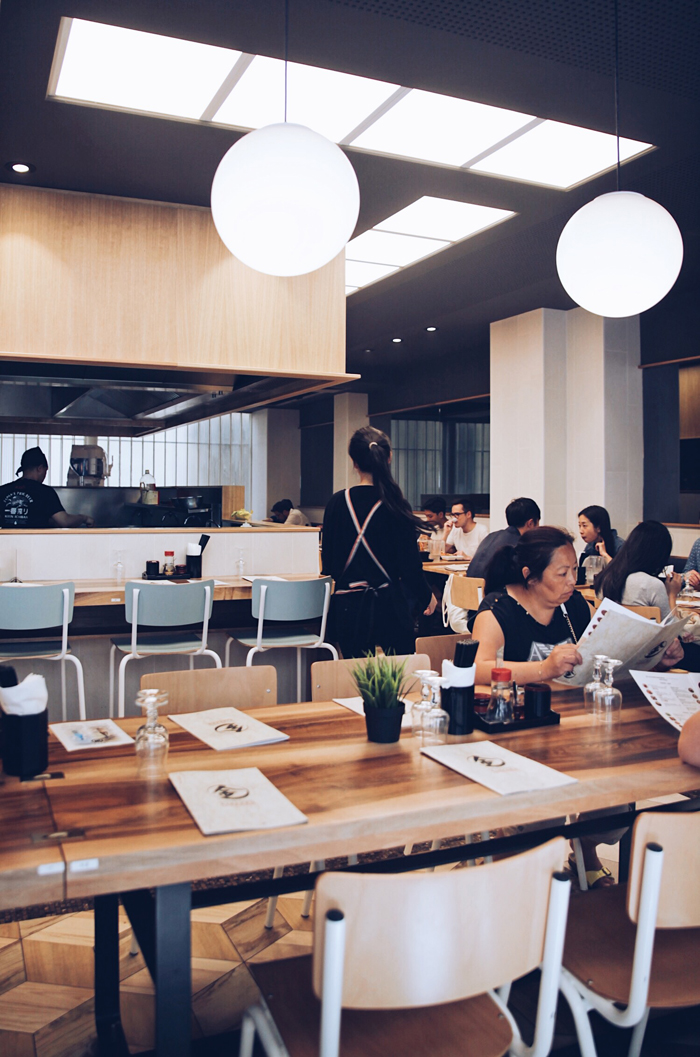 For me, Kintaro is the place without pretention but where you know you will always eat well. I rediscovered it a few days ago with a brand new decoration for my biggest pleasure.
Indeed, the restaurant used it be made of two parts, one side a bit "pigsty", and the other one more confidential but without real soul. It was not really a problem as the quality of the food was always good but the idea to merge these 2 sides and to refine this space was actually quite beneficial.
I now have that feeling that waiters are more welcoming and much more open to talk compared as before (so it's must be true, our environment influences our state of mind).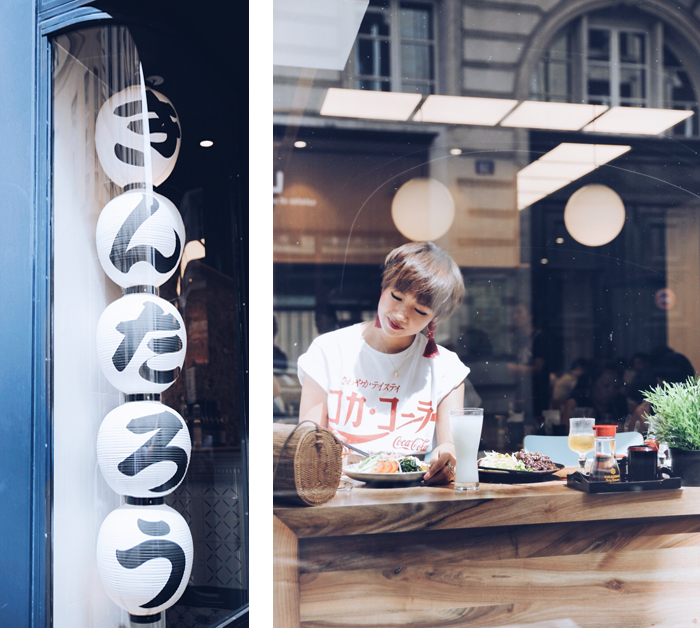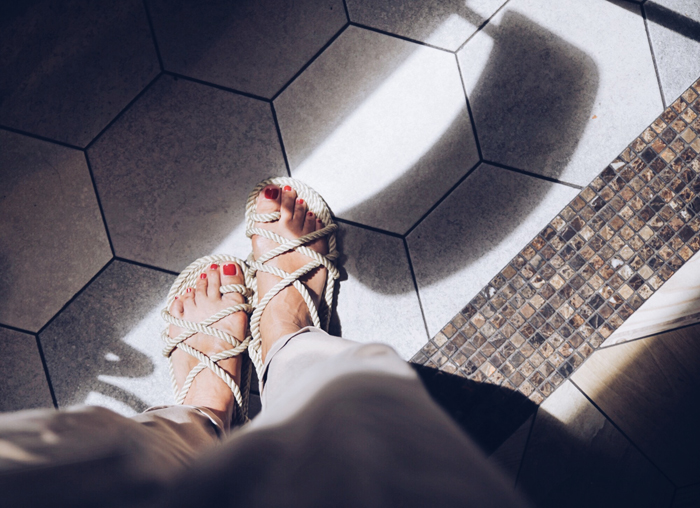 The spaces are more delimited and displayed as a canteen to look more spacious and standardised, with a central "kitchen" from where you can admire the fried noodles.
Ramen, soba, udon, everything is good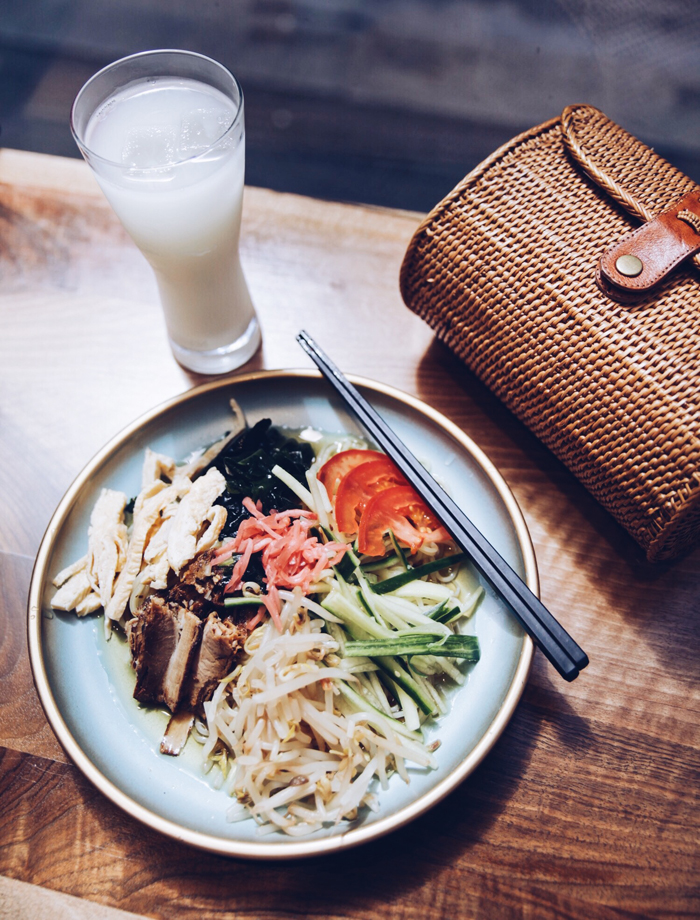 Calpis and salad of cold ramen noodles

In this canteen you won't find sushis, but all kind of noodles: ramen, soba, udon, fried, soup, to deep… You can also find rice dishes (donburi) and curry plates. In a nutshell: daily Japanese food without fuss.
During winter time, I often choose the Nabeyaki udon, a pot of noodles, veggies and shrimp tempuras: an excellent invigorating dish when temperature is -2°C.
And when the temperatures are warmer, I love choosing a salad of cold ramen noodles (which are not always on the menu I think): Healthy and so good (the texture of the noodles is perfect).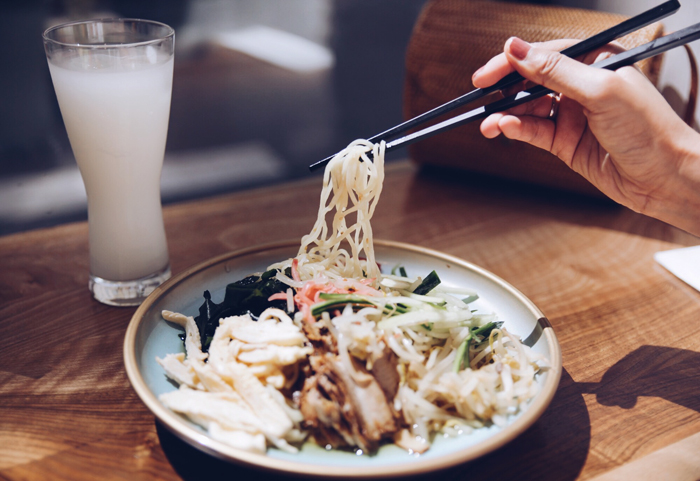 This day, my SO chose a dish of sukiyaki style caramelized beef.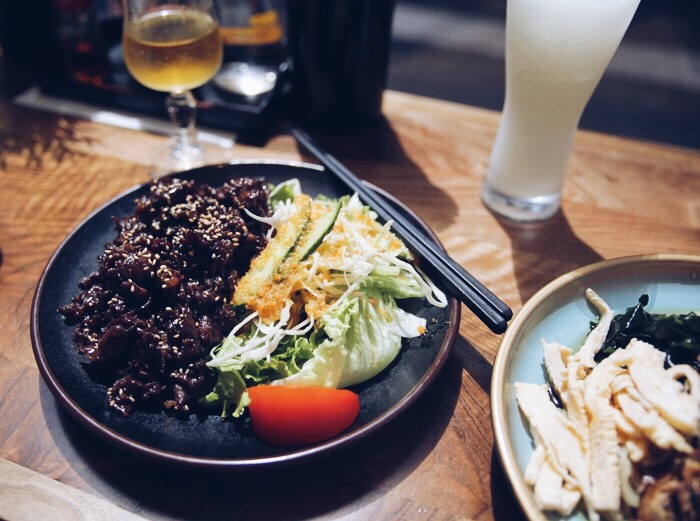 Sukiyaki style beef

Gyozas are not as tasty as the ones from Hakata Choten (which are really the best in my opinion) but are still good enough as pleasant starter.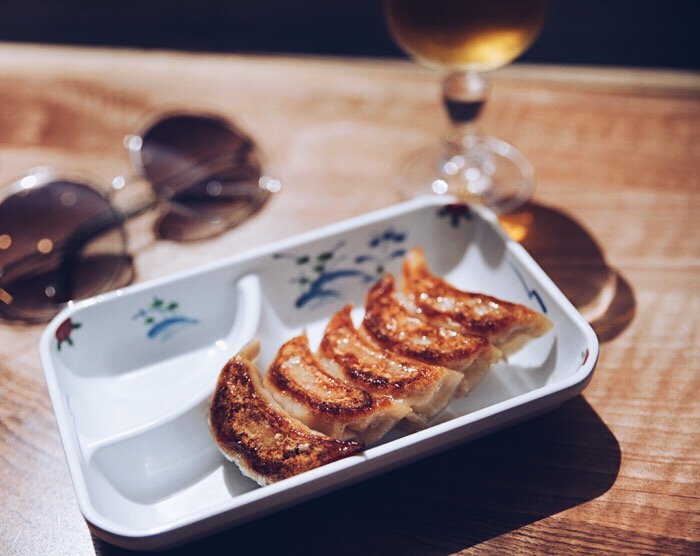 Gyozas
As per the dessert, nothing transcendant to talk about (pretty much the same as all asian restaurants) but the neighbourhood offers other nice choices (Cf. Aki Boulanger, Aki Café or Chatime).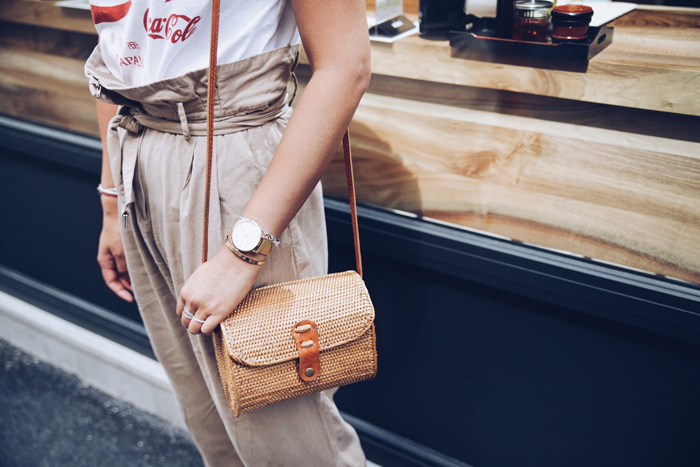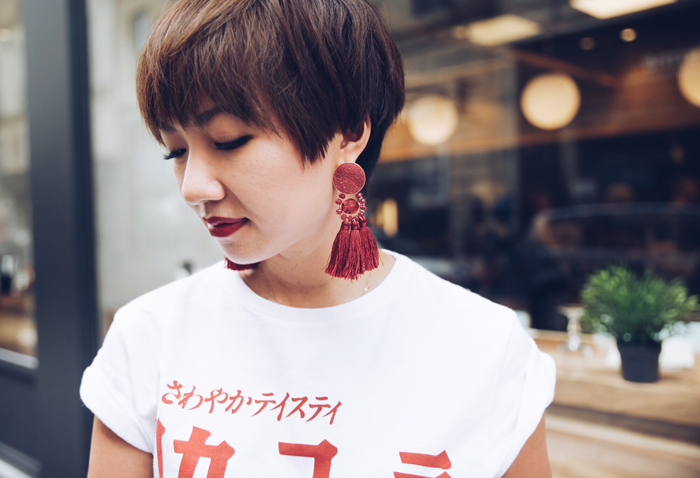 I hope you will enjoy this mini food report with this address, which is for me a "safe bet" for the past few years.
New make over and convenient opening times (open everyday, even August and Sundays!) very enjoyable when the need of exoticism makes itself felt. Itadakimasu ! 頂きます !
PS: make sure you mark down the address in Opera neighbourhood as it exists others Kintaro in Paris, which are far from being authentic. (English translation by Quiterie)
KINTARO
24 Rue Saint-Augustin
75002 PARIS
Métro : Opéra, Quatre Septembre