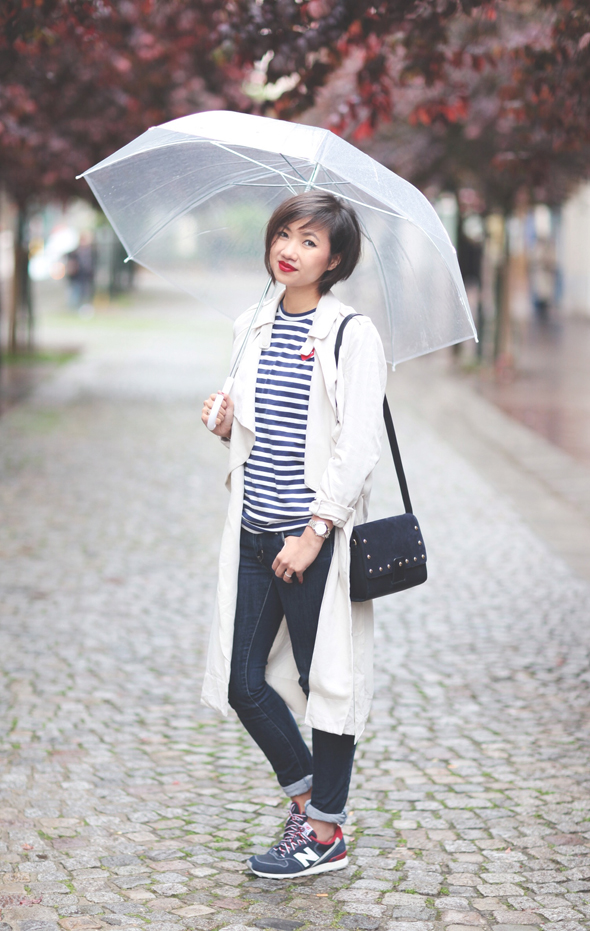 Petit interlude look au milieu de notre voyage japonais. Je vous parlais d'une obsession au sujet des New Balance durant tout mon périple. C'est bien simple, j'en voyais partout et sur presque tout le monde. Et le cerveau, à force de recevoir ces stimuli visuels réguliers, devient complètement sous influence : je me suis mise en tête de trouver une paire de New Balance grises ou bleu marine.
Hélas, la rançon de succès: les plus jolis modèles là-bas n'étaient JAMAIS dispo dans ma taille. Je suis rentrée bredouille mais me suis vengée sur internet au retour. Et voilà le résultat.
A little interlude in the middle of our japanese travels. I talked about an obsession regarding New Balance sneakers during my journey. I was seeing them everywhere and on everyone. And my brain of course, receiving these numerous visual stimuli, was completely and utterly influenced: I decided I had to find a pair of grey or navy New Balance sneakers.
Unfortunately, successful as they were, the prettiest designs were NEVER available in my size. I came back empty handed, but avenged myself via internet as soon as I came back. And here is the result. (English translation by Bleu Marine)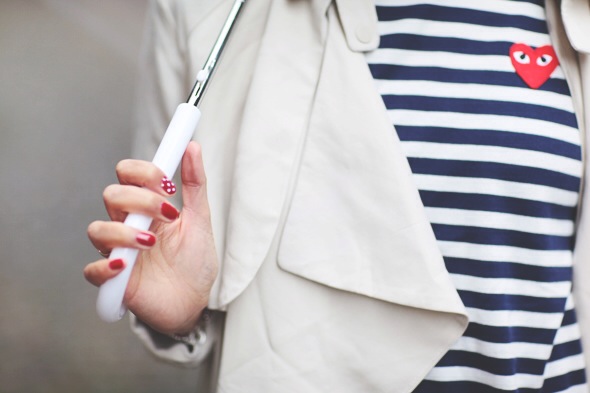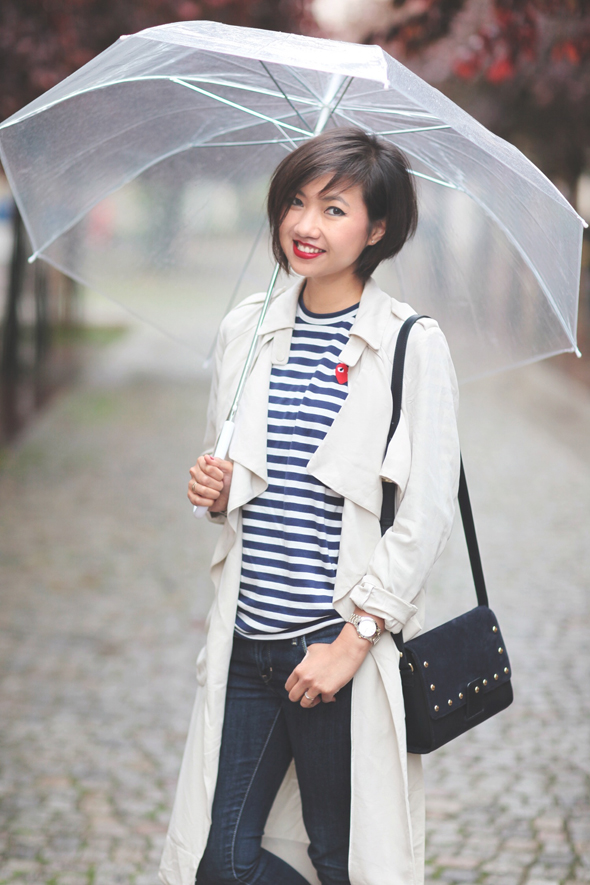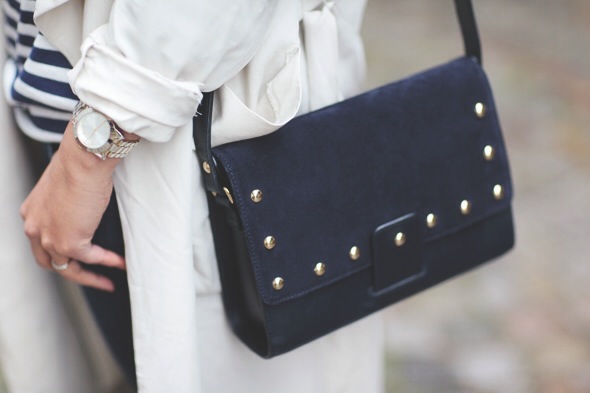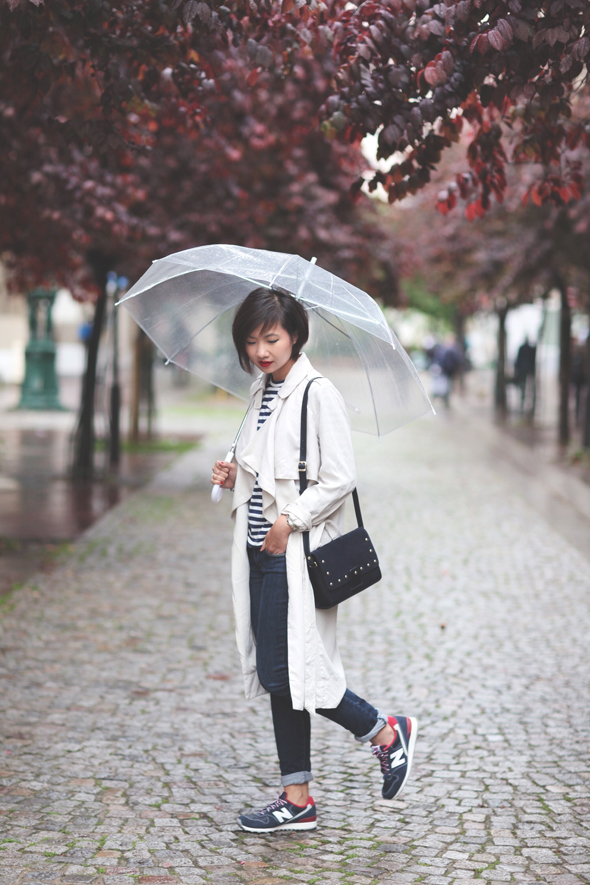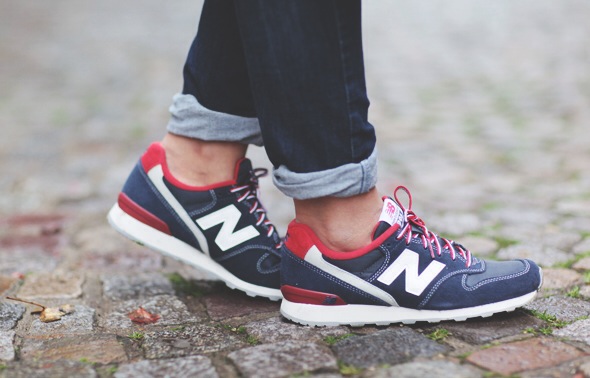 Trench H&M
Marinière / breton shirt PLAY Comme des Garçons
Jeans Levi's
Sac/ bag A.P.C
Montre / watch ASOS
Rouge à lèvres / Lipstick L'absolu Velours « Velours de Grenade » Lancôme
Sneakers New Balance 996