Nous ne sommes pas vraiment gâtés niveau météo en ce moment sur Paris ! Pour me rappeler le soleil de mes vacances américaines, je porte dans cette tenue deux éléments ramenés de voyage : Des ballerines rouges à noeud… aaaah ! depuis le temps que j'exprimais ma frustration de ne pas pouvoir, ne serait-ce que d'effleurer du regard, les collections de cette marque outre-atlantique, je me devais de ramener un souvenir « Madewell-ien ».
J'ai également fait de multiples tours dans les boutiques American Apparel de Washington DC, Las Vegas, LA… bref, impossible de les louper, il y en a partout ! En plus, les prix sont plus bien plus intéressants qu'en France alors ce serait péché de ne pas succomber. Ici, l'objet du désir fut ce pantalon taille haute. Il fut un temps où j'avais un peu de mal avec les tailles hautes (peur de l'effet Papi) mais depuis peu, j'adore ça (et tant pis si effet Papi il y a) : ça donne un côté Dandy au féminin !
We aren't really spoiled with the weather in Paris at the moment! To remind me of the sun of my US holidays, I'm wearing in this outfit two items brought back from my trip: some red knot flats… aaaah! Since I've been expressing my frustration for ages about not being able to even glance at the collections of this overseas brand, I had to bring back a « Madewell-ish » souvenir.
I've also been many times to the American Apparel shops of Washington DC, Las Vegas, LA… quite impossible to miss them, they're everywhere! What's more, prices are much more interesting than in France so it would be a sin not to give in to the temptation. Here, the object of desire is this pair of high-waist pants. There was a time when I wasn't fond of high-waists (afraid of the Grandpa effect) but lately, I've been loving them (and never mind for the Grandpa effect, if any): they give a Dandy touch, feminine style! (English translation by LN)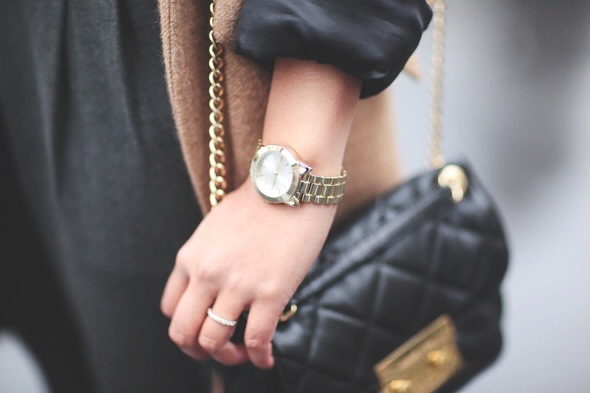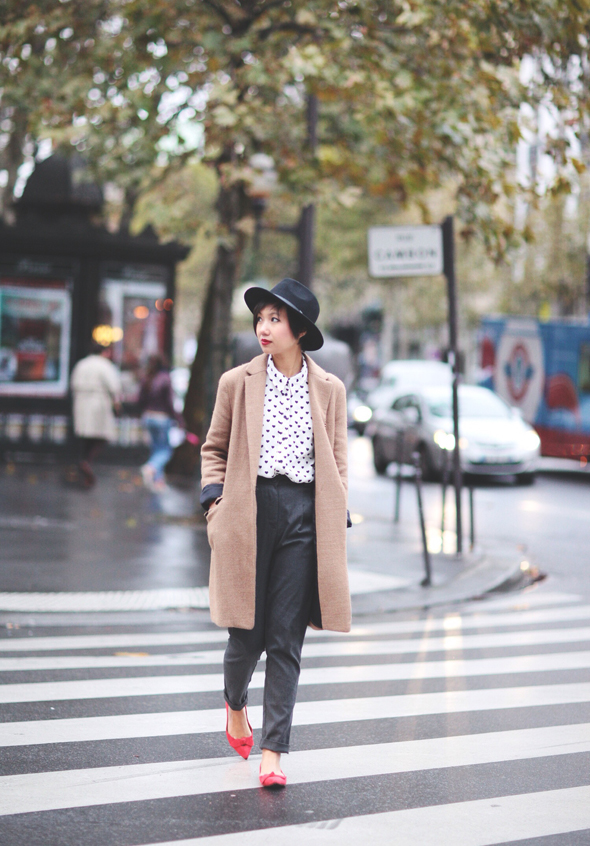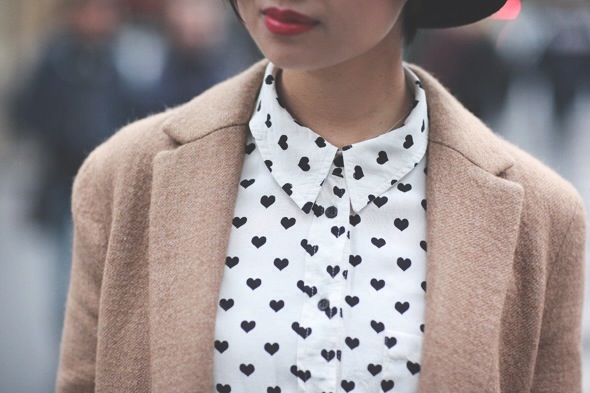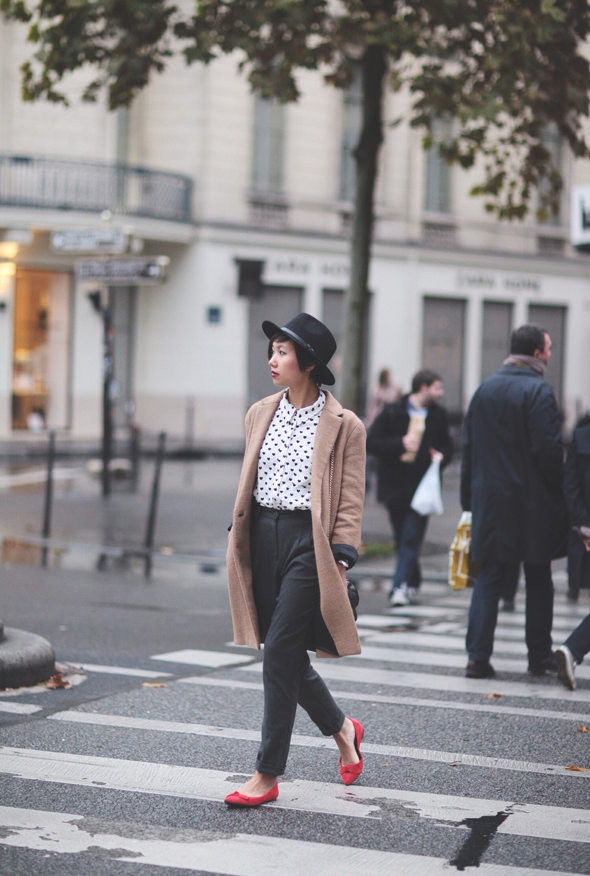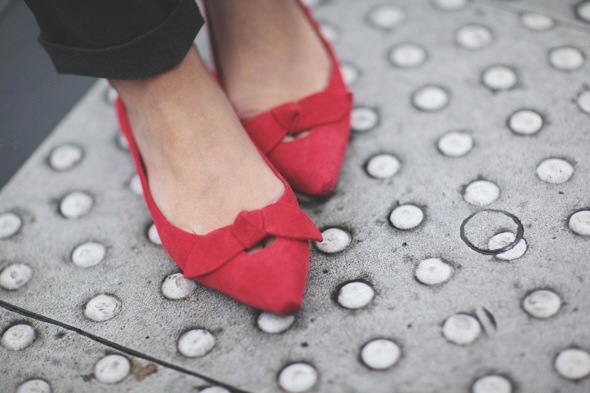 Chapeau / hat Urban Outfitters
Chemise / shirt Topshop
Manteau / coat Zara (déjà vu ici et ici)
Pantalon / pants American Apparel
Montre / watch ASOS (déjà vue ici)
Ballerines / flats Madewell
Sac / bag Sloan Michael Kors